Pico 4 review: better than Meta?
Standalone headset takes aim at the Quest 2 with slimline optics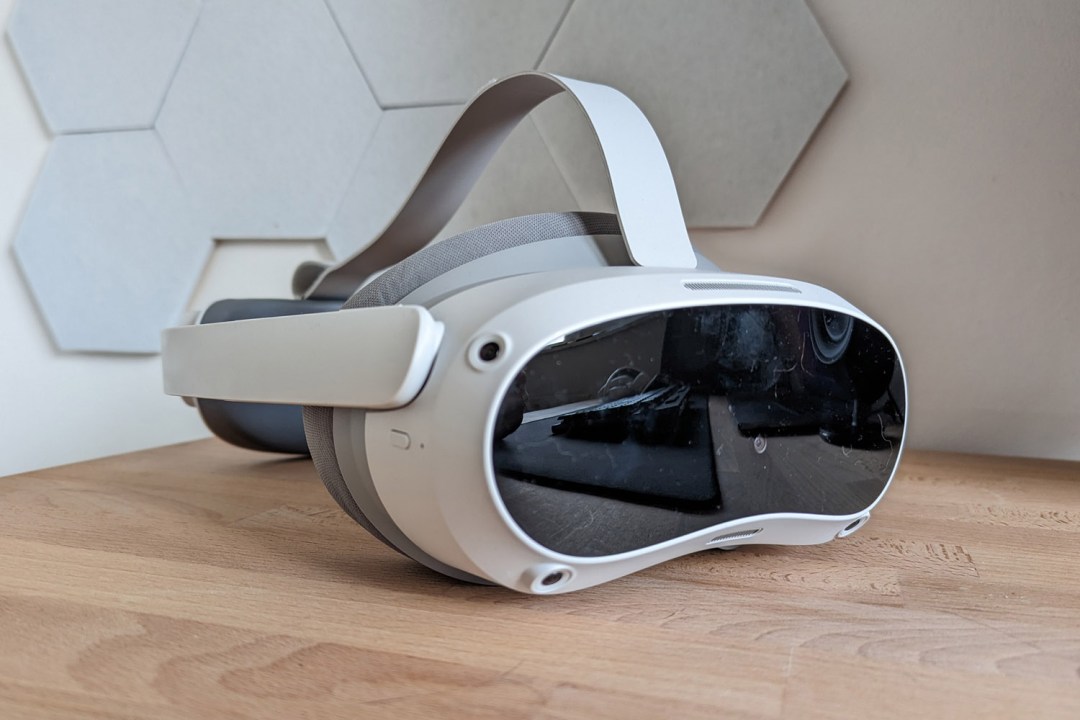 When it comes to standalone VR, the Meta Quest 2 takes some beating. The headset previously known as Oculus doesn't demand a powerful PC or a room filled with sensors, and won't leave as substantial a dent in your wallet as HTC or Valve's high-end goggles. That means the Pico 4 has its work cut out – but the firm is ready for a fight.
Not only does it undercut the Meta Quest 2 on price, but the Pico 4 also packs in higher resolution screen displays, more compact pancake lenses and a colour pass-through camera. It also has a few clever tweaks on the now-familiar VR controller formula.
Hardware is only half the battle, though. Can the Pico 4 succeed on the software front too?
Design & build: as light as it looks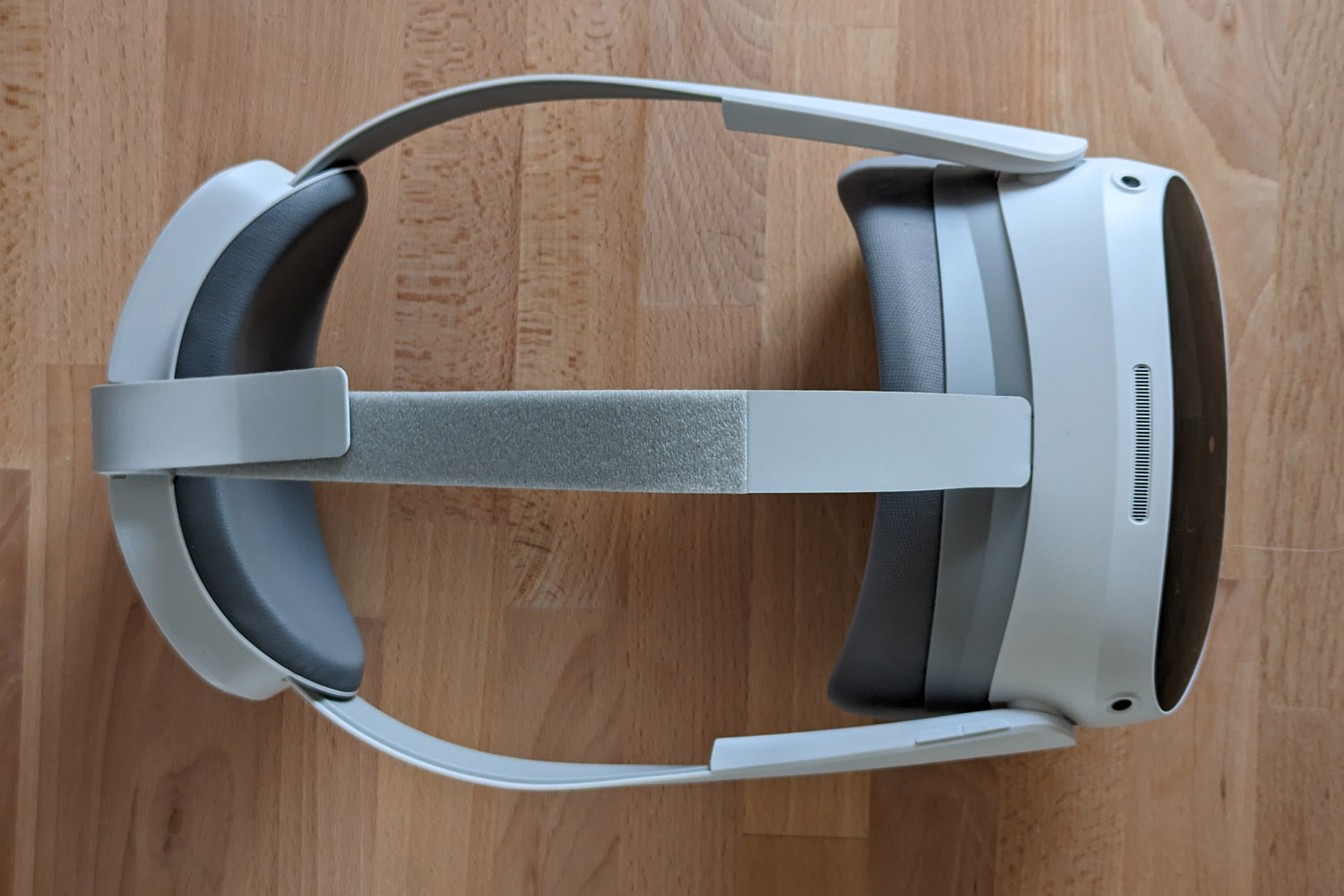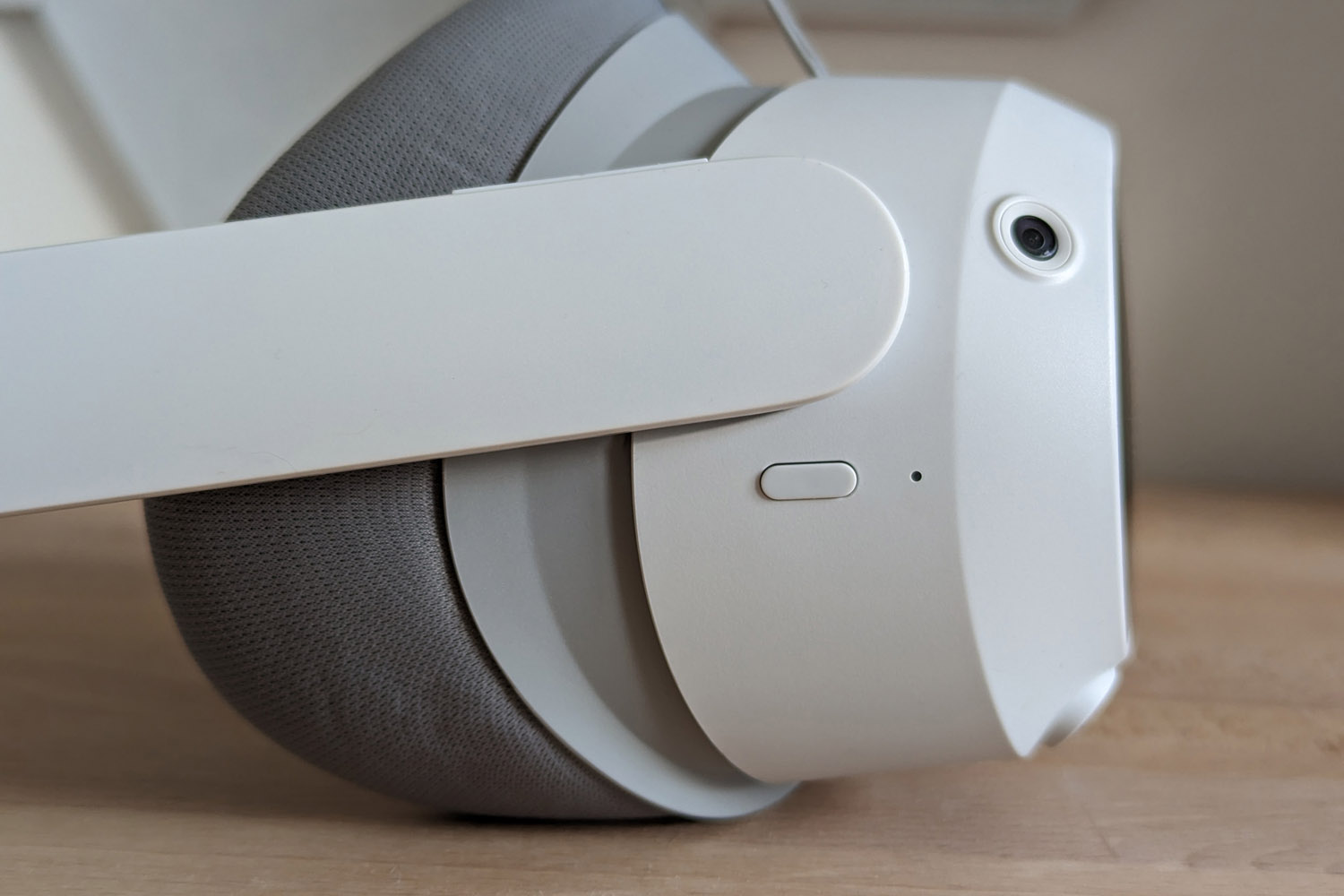 We've come a long way from the hefty, neck-straining headsets of early VR. The Pico 4 is about as light as they come, tipping the scales at a mere 295g sans strap – although given the part-plastic, part-fabric headband isn't detachable, that's not telling the whole story. It weighs 586g all-in, which is more than a Meta Quest 2.
Not that you notice, thanks to the battery being placed at the rear of the headband, for better weight distribution. This is also where you'll find the headband adjustment dial, which lets you tighten in tiny increments for a secure fit. Volume buttons live on the right arm, which is handy for adjusting on the fly without diving into the settings menus.
The headset itself is pretty distinctive. A white and grey colour scheme might be a close match to the Quest 2, but the opaque black glass up front gives the impression of some sci-fi ski goggles. The four inside-out tracking cameras (one in each corner) are fairly subtle, as are the power button on the right side and USB-C charging port on the left.
There's no 3.5mm headphone port, so you're reliant on Bluetooth or a USB-C dongle if you don't want to use the built-in speakers. Volume is at least ample, and positional audio can be quite convincing, but overall sound quality is about on par for a VR headset with integrated speakers. For proper immersion headphones are still the way to go.
There's ample padding around the face mask and headrest, with excellent wicking properties up front so you don't turn into a sweaty mess after an hour or so of play. Artificial leather at the rear doesn't slip around like softer materials do, either. The face mask is held on with magnets, so can be swapped without tools, and does a great job of blocking out light.
Pico has managed to keep bulk to a minimum by using pancake lenses, which need less room than regular ones, without sacrificing field of view. They have motorised IPD adjustment, too, with a lot more fine-grain control than the Meta Quest 2's trio of manual presets.
Pico 4 controllers: get a grip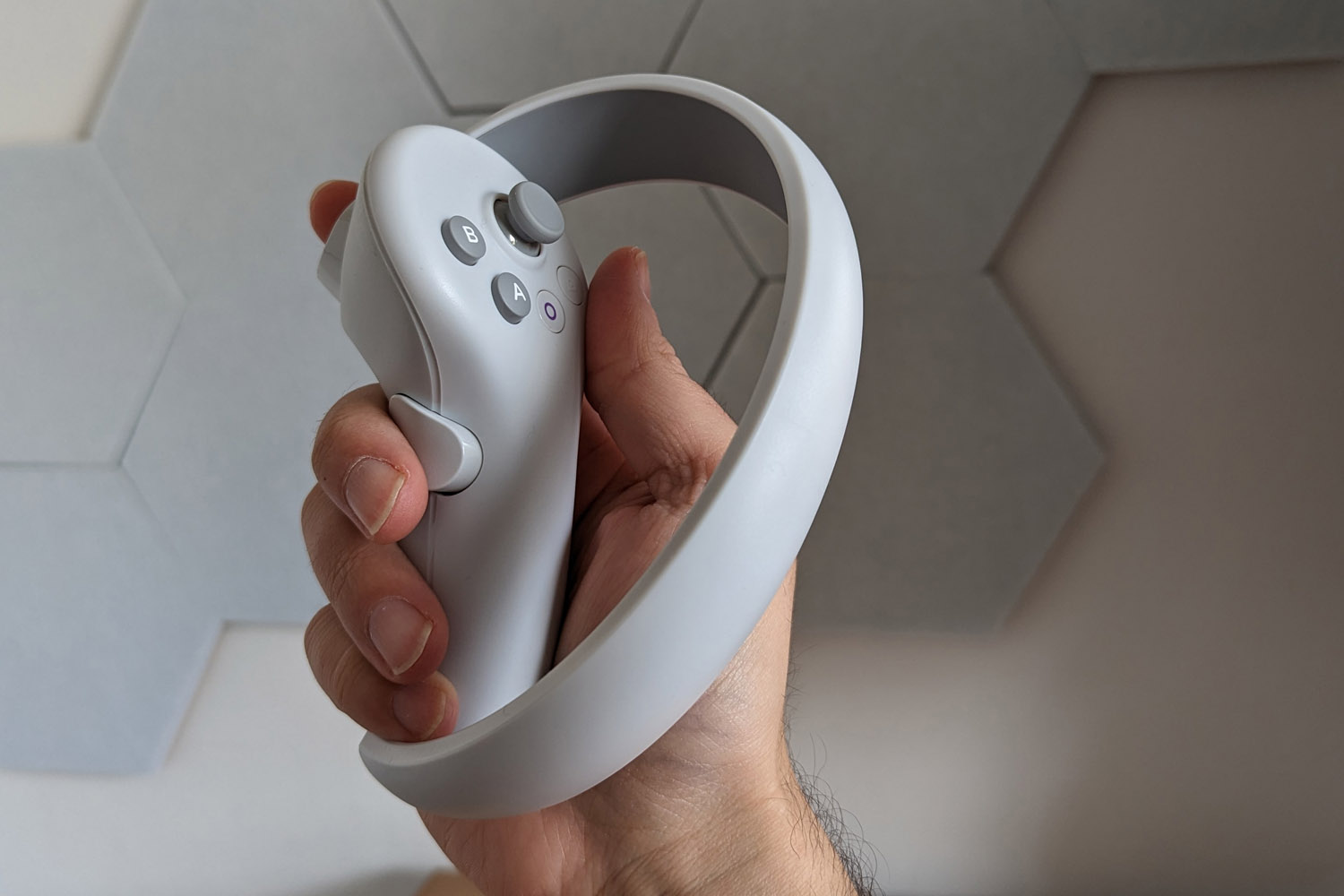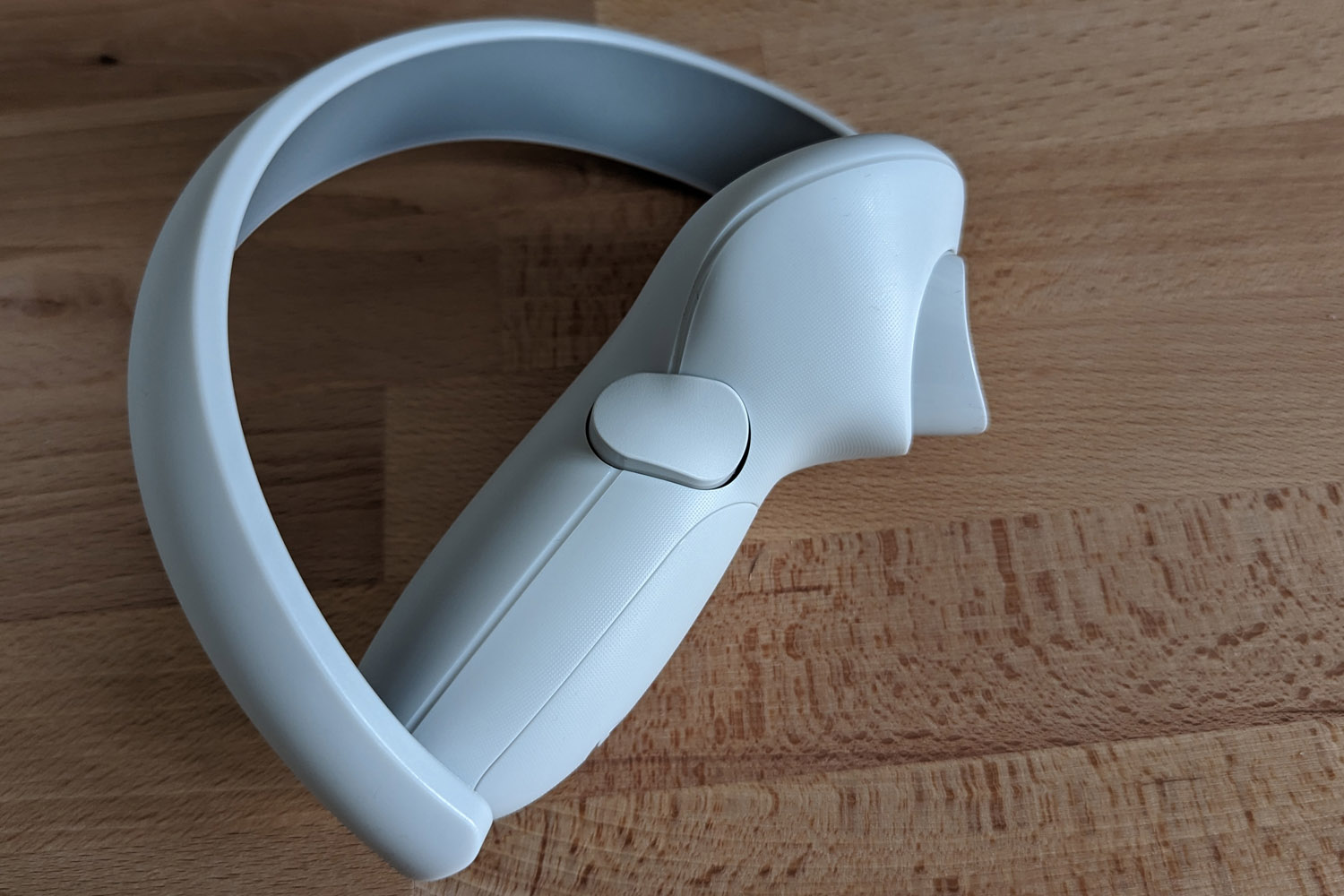 It seems the VR world has largely settled on a single controller layout, and Pico has sensibly stuck to it – although the pair bundled with the headset do make one or two improvements.
You get a joystick, trigger, grab button and two face buttons on each, along with two menu buttons. They're suitably clicky and respond near-instantly when you press 'em. Tracking rings then help the headset follow your hand movements. The way they curve backwards over your hands majorly cuts down on accidental bumps and bangs during play – something that's a little too common on the Meta Quest 2.
All the buttons are within easy reach, and might even be a little on the small side for those with big hands. Controller tracking was consistently great, though, and the haptic vibration motors add an extra sense of immersion.
It's a shame the controllers use disposable AA batteries, rather than USB-rechargeable ones, but you can at least swap out the ones supplied in the box for your own rechargeables. That will help cut down on waste, and potentially save a few quid over time – though given we chalked up over 15 hours of playtime during testing and barely made a dent in either controller's battery gauge, it'll take a while to even out.
Pico OS interface: make yourself at home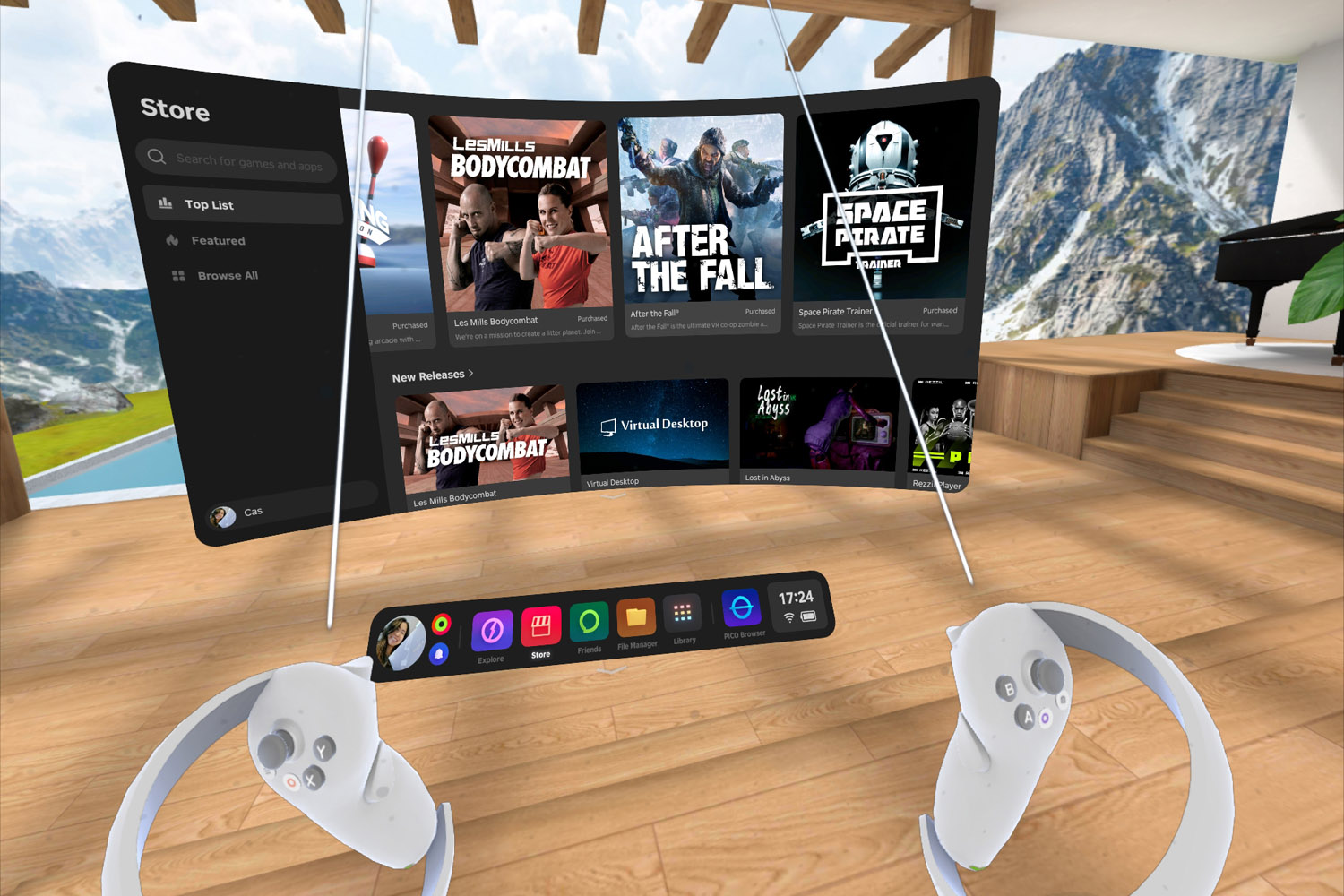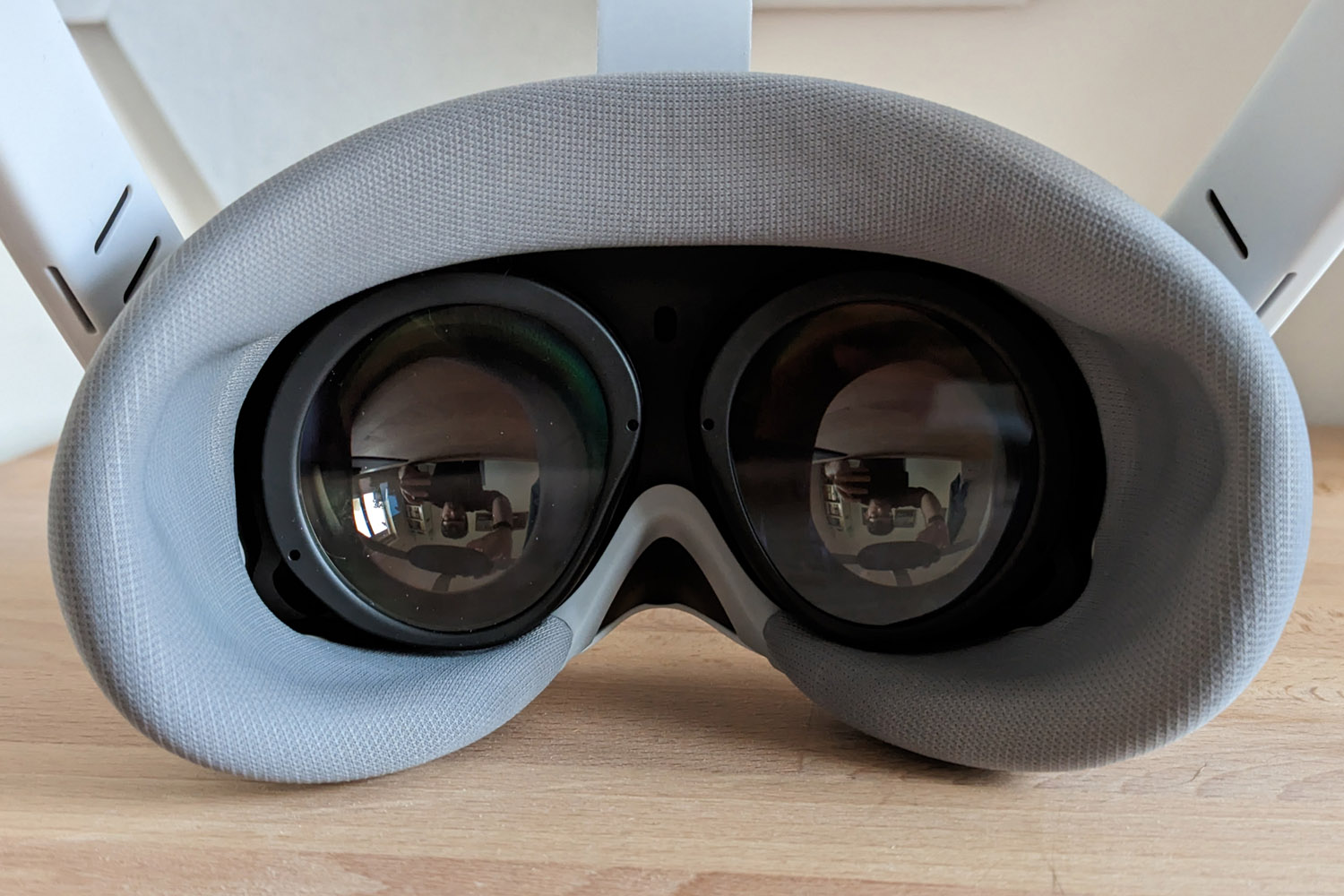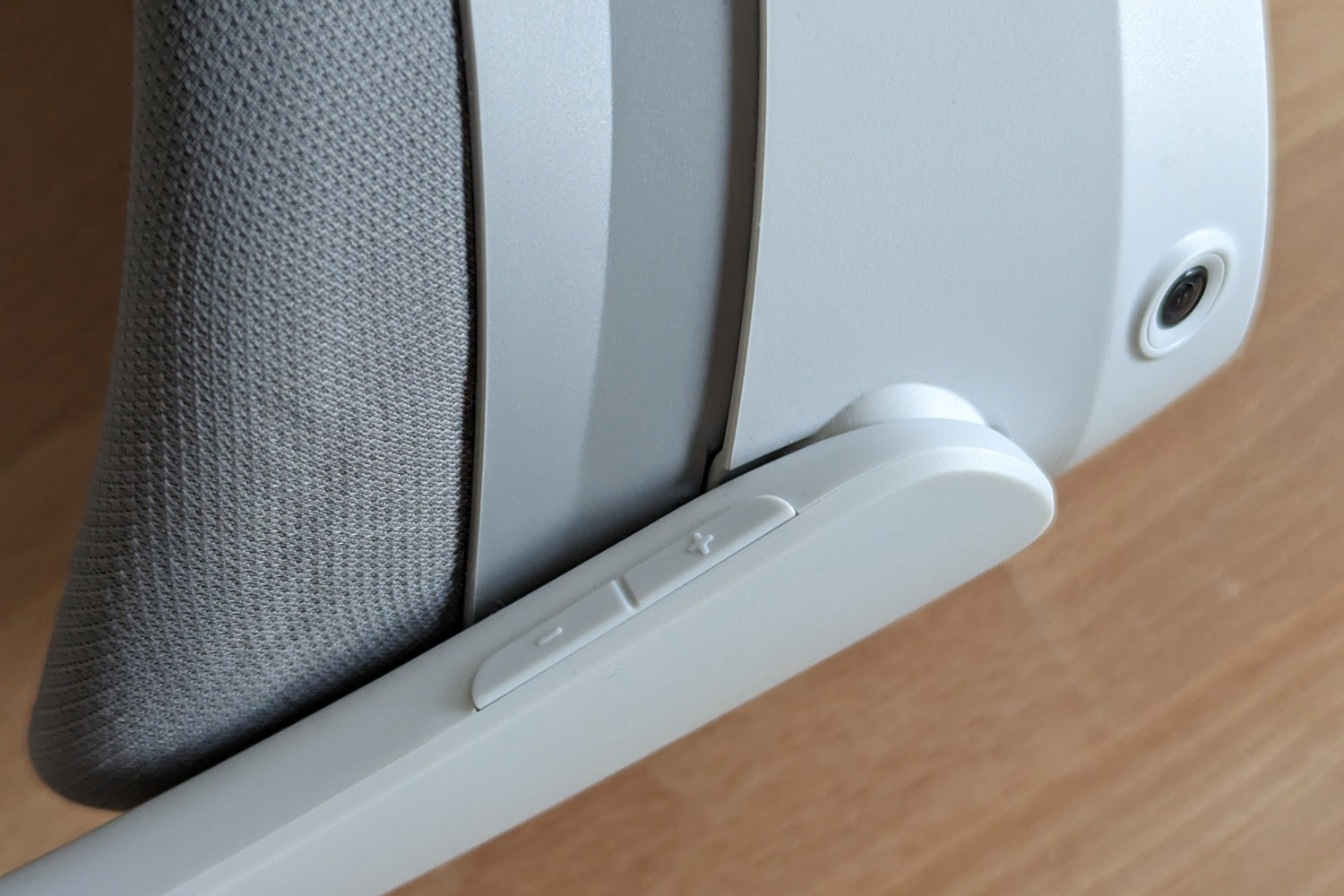 Initial setup is the work of a few minutes, which includes creating a Pico account and hopping onto your Wi-Fi network. The controllers pair automatically and appear virtually within the home UI, which puts a shortcut bar near the bottom of your vision and a window to show featured games above it.
The headset powers on fairly quickly, with apps and games opening at a reasonable pace too, thanks to 8GB of RAM. It's a welcome step up from the 6GB found in the Meta Quest 2, helping everything stay responsive.
We're fans of the 16MP pass-through camera, which lets you see in full colour rather than the Meta Quest 2's greyscale. It's not quite augmented reality-levels of clarity, but is clear enough to read a text on your phone without having to take off the headset. It's still just a 2D image, which means it can't show depth – so be careful when reaching for any drinks.
PicoOS is based on Android, so comes with all the pre-loaded apps you'd expect. Think Google Chrome, a file manager, shortcuts to streaming video services and a video player for local playback. There's a content store for downloading more, but it's mainly filled with games right now. With either 128 or 256GB of on-board storage, you'll need to download a fair few before you'll need to free up space for more.
The library has over 150 titles available to buy right now, with the biggest names including Superhot VR, Walking Dead: Saints & Sinners and Creed: Rise to Glory. It's also easy enough to sideload APKs if you don't mind getting your your hands dirty – but the selection still pales in comparison to Meta's line-up.
Buying a Pico 4 means locking yourself out from big-name exclusives like Resident Evil 4 VR, Medal of Honor: Above and Beyond, and Bonelab. The recently-announced among Us VR and Iron Man are locked to Meta's service for the time being, as is the superb Beat Sabre. There are at least a handful of homages to the latter available in the store that'll get you waving your arms to the beat, but it's something to keep in mind if you're only interested in standalone VR.
Fitness is a big deal here, with Apple Health-like activity rings on constant display in the shortcut bar. Clicking it takes you to a fitness dashboard, which tracks movement and calculates calories while you play. There are plenty of fitness-focused games to choose from in the store as well.
We reckon it's a little generous, with a smartwatch suggesting fewer calories burned, but it could still be a neat way to up your exercise without stepping outside. An optional leg strap is on the way for more accurate tracking, which could make the difference in fitness-focused apps and games.
Games and tracking accuracy: eyes on the prize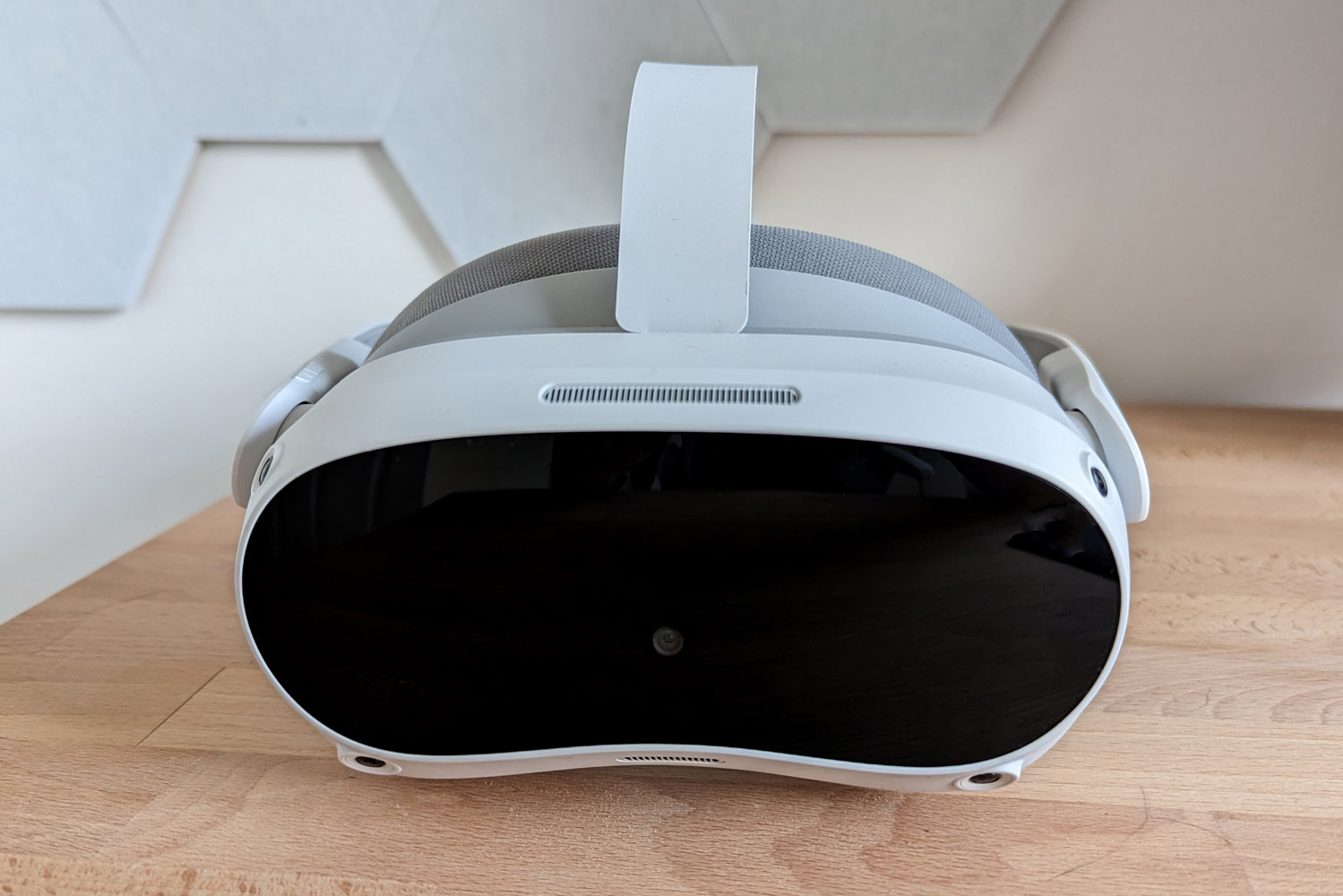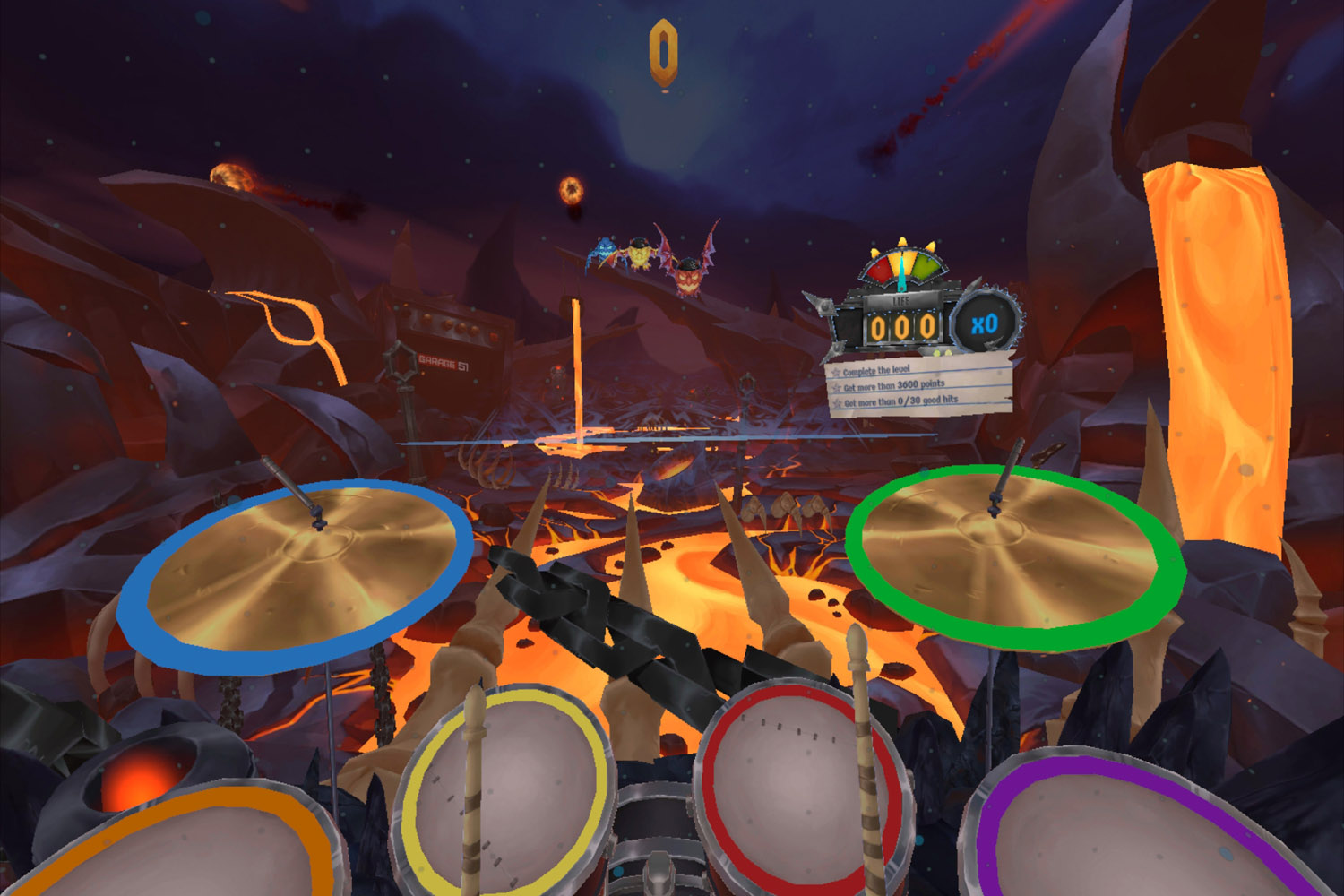 For standalone gaming, the Pico 4 gets plenty right. The pancake optics deliver an impressively wide field of view, with minimal flaring from any light that manages to sneak its way past the face mask. Head and controller tracking was consistently accurate when playing in a well-lit room, with no noticeable input delay or lag.
The 4K+ effective resolution and 1200ppi pixel density minimise any visible screen door effect. Refresh rate maxes out at 90Hz, though, which is a step behind the Quest 2's 120Hz display. It wasn't low enough that we experienced any motion sickness, but if you're at all susceptible this could be a reason to stick with Meta. That said, the Pico 4 definitely wins for overall image clarity.
While it isn't trying to take on the pricier HTC Vive or Valve Index, you can also use the Pico 4 for PC VR. The firm's Streaming Assistant software can use a fast Wi-Fi connection for wireless play, or you can hook up a long USB3 cable. The bundled cable is only meant for charging, so you'll need to invest in a much longer one if you want to go down the tethered route.
Over Wi-Fi, the headset can decode 200mbps compressed streams, which are a noticeable step down in image quality, and even when we were close to our router we experienced dropped frames and stutters while playing. It's convenient, but a USB3 cable delivered a much better looking picture, with more consistent frame pacing.
Pico 4 battery life: hours of power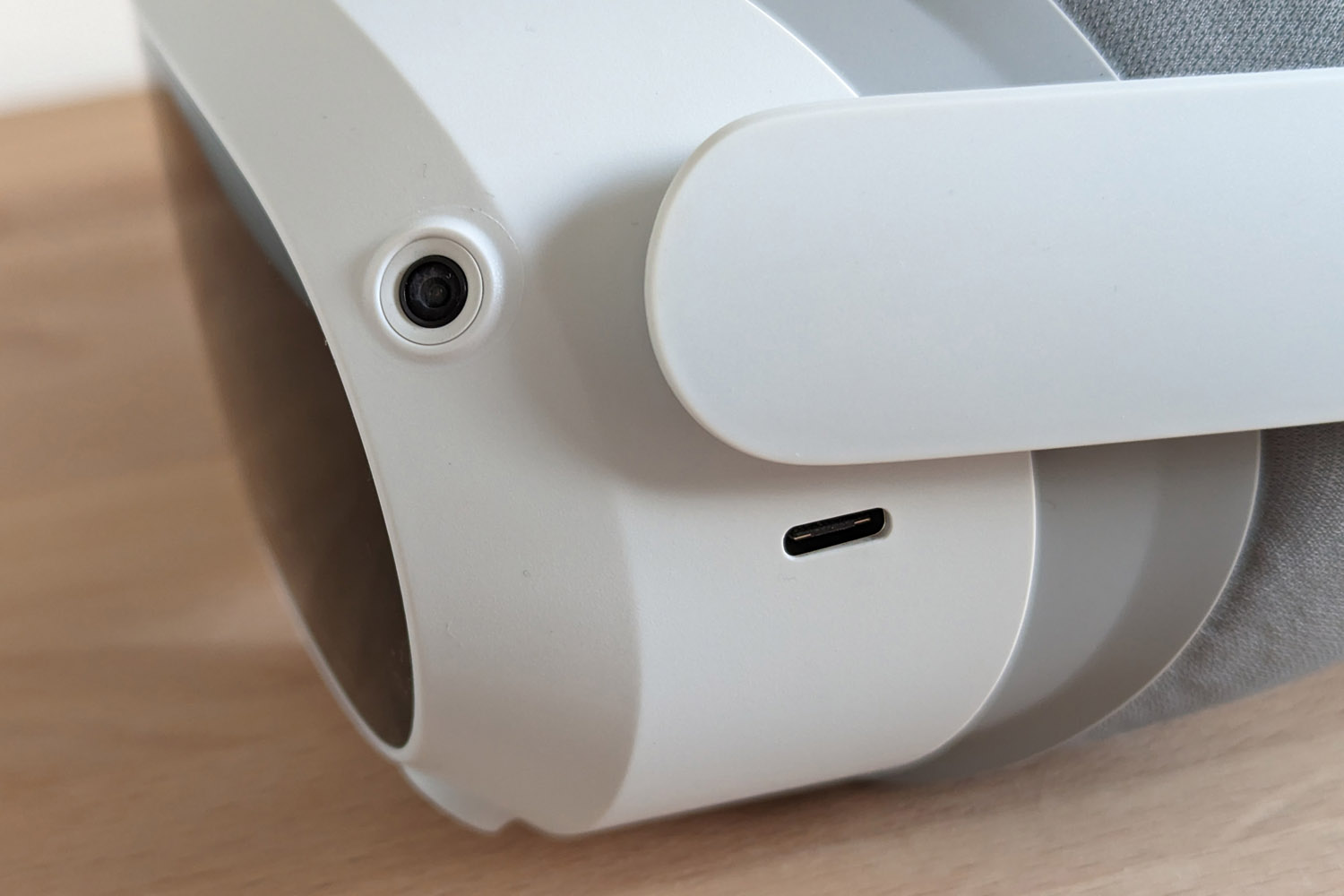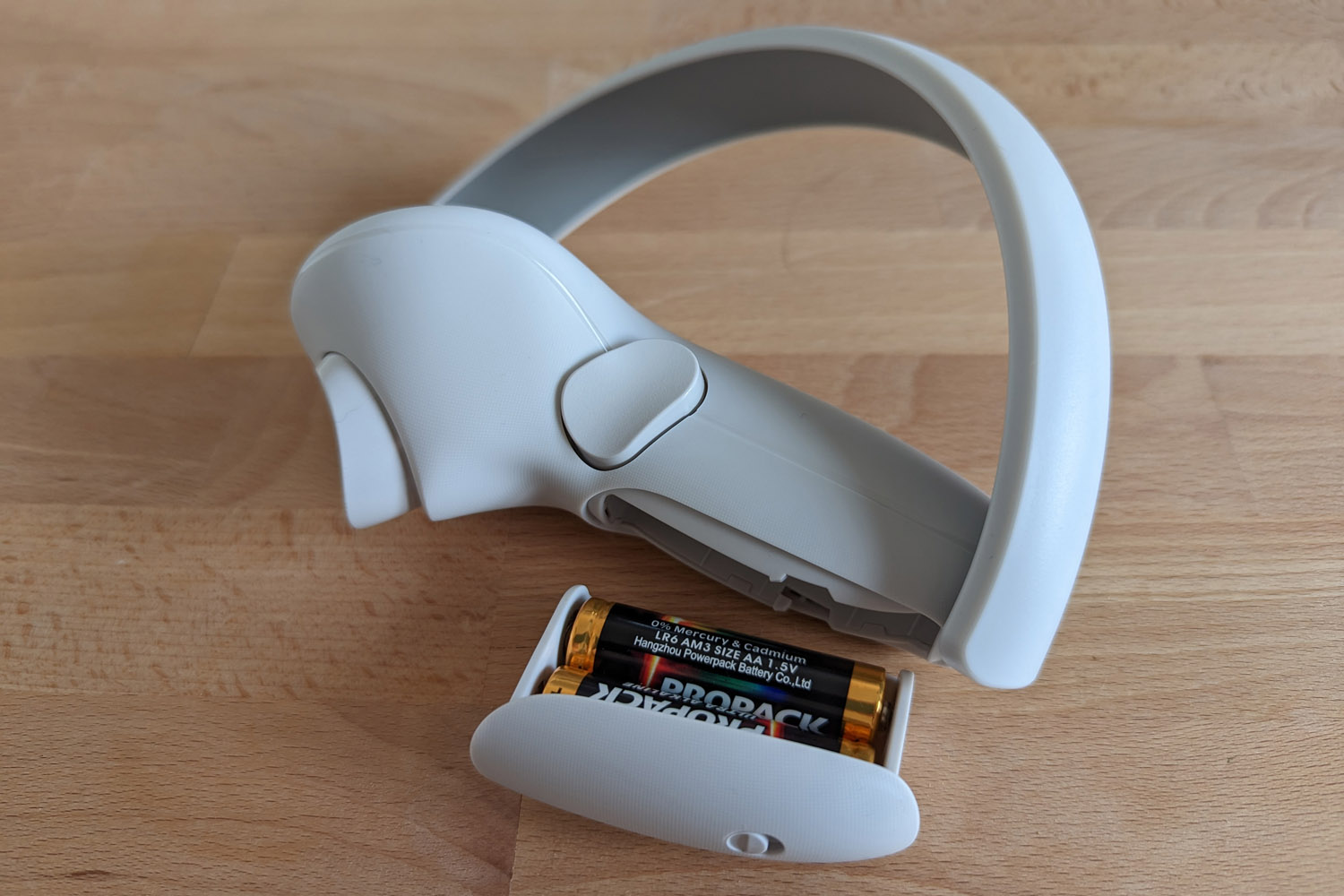 From a full charge, you can expect to get between two and three hours of play time from the Pico 4. That's on par with the Meta Quest 2, despite Pico finding room inside for a larger battery – we can probably blame the higher resolution display for demanding more juice.
Three hours doesn't sound like a lot, but you'll definitely want to give your eyes a rest before the headset is completely drained. There's comfortably enough here to last the length of an entire movie without needing to tether yourself to a plug socket.
Refuelling using the bundled power brick takes almost two hours, which isn't super-speedy, but you'd be twiddling your thumbs even longer waiting for a Quest 2 to recharge.
Pico 4 verdict
Purely on the hardware front, Pico has managed to leapfrog the Meta Quest 2 by a fair margin. The uprated internals and higher quality optics deliver a more immersive VR experience, while the better weight distribution makes it much more comfortable to wear.
Meta has the advantage on the software side, though, with lots more exclusive titles. If you're only interested in standalone VR, we reckon the allure of recognisable games will be too strong to pass up, even if the Quest 2 is a step back in image quality. This might change over time, in which case we'd reconsider the Pico's star rating.
The Pico 4 is effectively region-locked, too. It's now on sale in Europe, having launched in China earlier this year, and will be heading to other territories soon, but a US launch seems unlikely.
If you're able to get hold of one, though, and fancy some PC-based play as well as standalone VR, there's a whole lot here to like.
Stuff Says…
A sensibly-priced standalone VR headset that impresses on the hardware front. There's a decent selection of games, too – as long as you don't mind missing out on big-name Meta exclusives.
Good Stuff
High quality optics
Accurate head and controller tracking
Undercuts its closest rival
Bad Stuff
Pico store missing some VR big hitters
Battery life could be better
Availability restricted to certain regions
Pico 4 technical specifications
| | |
| --- | --- |
| Resolution | 4320×2160 (2160×2160 per eye), 90Hz |
| Optics | 105° pancake lens w/ 20.6 PPD, 62-72mm inter-pupillary distance adjustment |
| CPU | Qualcomm XR2 octa-core |
| Memory | 8GB RAM |
| Storage | 128GB/256GB on-board |
| Operating system | Pico OS 5.0 |
| Connectivity | Wi-Fi 6, Bluetooth 5.1, USB-C |
| Battery | 5300mAh |
| Dimensions | 163×255-310x80mm (allowing for headband adjustment) |