The Galaxy Buds 2 Pro are purple-hued premium in-ears
Hits all the right notes with smart ANC, spacial audio and 24-bit playback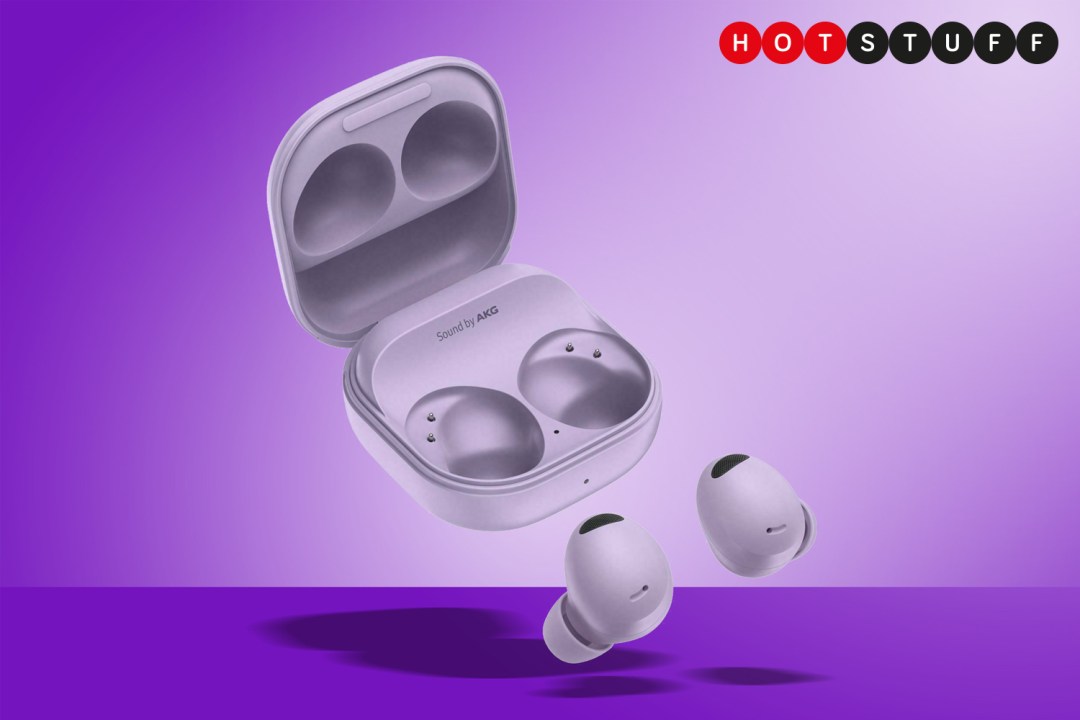 Samsung's latest pair of true wireless earphones look more deserving of their Pro moniker. The Samsung Galaxy Buds 2 Pro step things up with improved noise cancelling and end-to-end 24bit playback – if you're also rocking a Samsung smartphone.
Revealed alongside the Galaxy Z Flip 4 and Galaxy Z Fold 4 smartphones and Galaxy Watch 5 wearable, the Buds 2 Pro are Samsung's latest attempt to court audiophiles – and steal attention away from the Apple AirPods Pro. The new-look Buds have shrunk down by 15% versus the OG model, while streamlining the shape and picking up a more subtle matte finish. Air vents make a return to help relieve ear pressure during long listening sessions.
Samsung has kept the dual-driver design, but the big new addition is 24bit support, using Samsung's SSC codec on compatible hardware. The original Buds Pro could use this codec for adaptive bitrate playback, but here it'll stay 24-bit from phone to your eardrums. That's the claim, anyway: we'll have to see if the diminutive drivers are able to deliver on sound quality.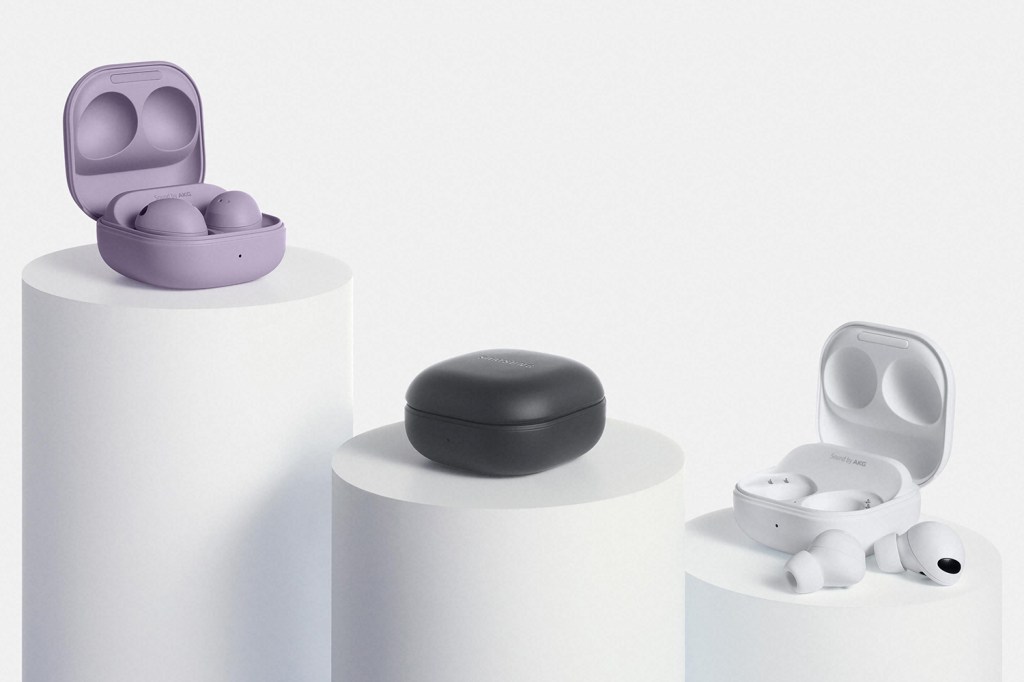 Dolby Atmos-ready head tracking spacial audio makes a return, and the buds remain IPX7 sweat resistant so you'll be able to take them running in the rain without fear.
Samsung reckons it has improved noise cancelling with Advanced Intelligent ANC, which is better able to detect when you're chatting and disable the cancellation, then ramp it back up once the conversation is over. Inside each bud there are three mics for ANC, with an expanded wind shield to help cut out even more noise.
With ANC enabled Samsung predicts up to five hours of listening per charge, with the case boosting that number to 18. Switch ANC off and you're looking closer to 8 hours from the buds, and as much as 29 hours combined.
New for '22 is the option to connect to a Samsung TV, as well as all your other gadgets. For a bit of private listening, you'll be able to quick pair to the telly, then switch back to your phone or tablet with a few taps, without needing to repair.
The Samsung Galaxy Buds 2 Pro go on sale from the 26th of August. Expect to pay £219 for a pair here in the UK, in your choice of Graphite, White and Bora Purple colours.