Pro-Ject reveals glorious limited edition HMV centenary turntable
Limited run player celebrates 100 years of HMV being on the high street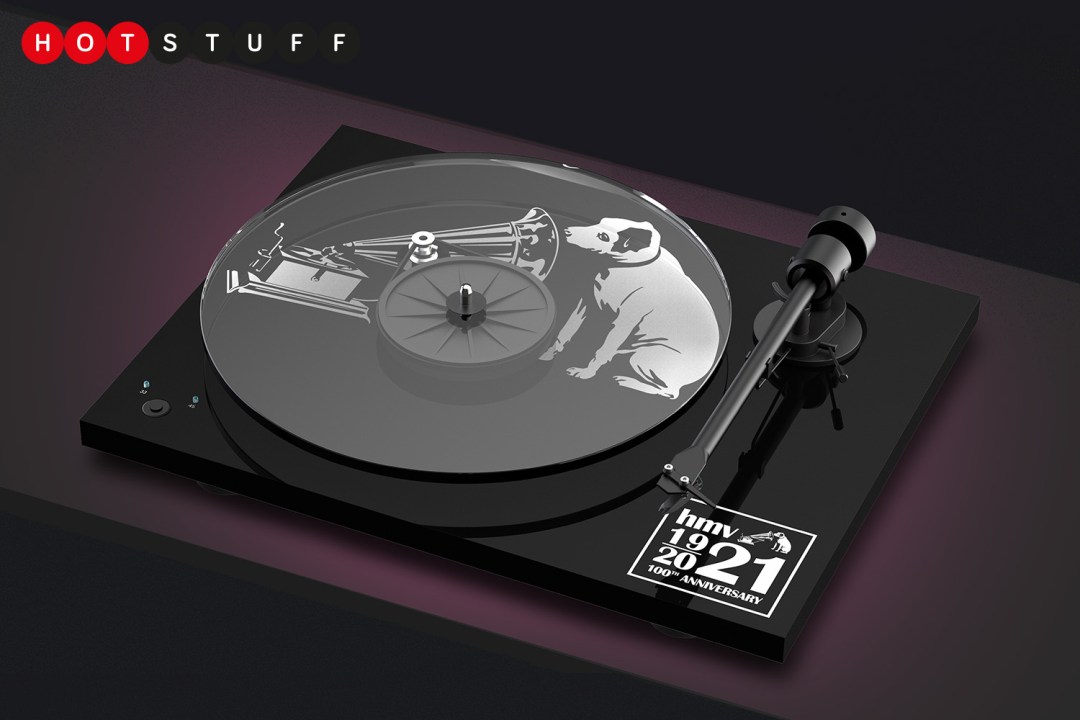 Henley Audio's Pro-Ject brand has revealed a hugely desirable limited edition of its T1 Phono SB complete with limited edition HMV branding.
HMV is coming to the end of its year-long centenary celebrations which have seen limited run vinyl releases from various huge artists. And as you can guess, the Pro-Ject T1 Phono SB HMV 100th Anniversary Centenary Edition Turntable is designed to round things off rather spectacularly.
The design has a special HMV 100th anniversary logo below the tonearm, with the platter depicting the classic image of Nipper the dog listening to a classic gramophone. The special edition is limited to 300 players and each will come with its own certificate of authenticity, presumably signed with a paw print by Nipper himself.
The record player uses an Ortofon OM 5E cartridge, while the CNC-machined plinth of the turntable has no plastic parts and the glass platter is intended to have some heft. There are also no hollow spaces inside to avoid unwanted vibrations. A felt mat, dust cover and phono cable are also supplied.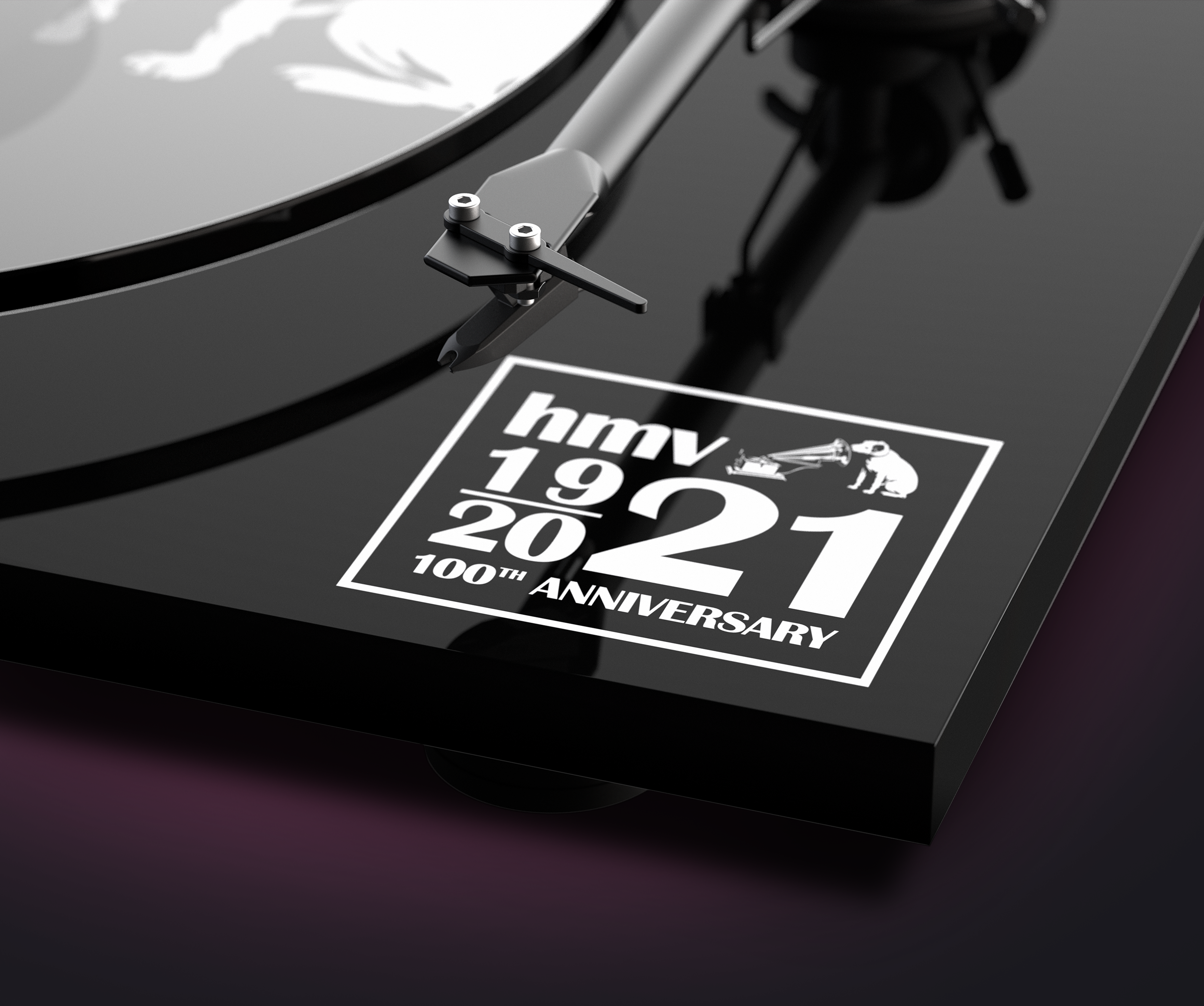 The main platter image comes from the 1898 Francis Barraud painting entitled His Master's Voice and featuring Nipper the dog. The artist sold the picture and copyright to the Gramophone Company which subsequently opened its famous (but now superseded) 363 Oxford Street, London store in 1921.
The Gramophone Company became the record company EMI. EMI only sold its last shares in HMV in 2002. HMV currently has over 100 stores and is now owned by the Canadian firm Sunrise Records.
The Pro-Ject T1 Phono SB HMV 100th Anniversary Centenary Edition Turntable can be pre-ordered now ahead of the official on-sale date of 27 August and is sure to be something of a collector's item. We've got to say – we're sorely tempted!