JBL Tour PRO 2 are a smarter set of wireless in-ears
Joined by adaptive ANC over-ears good for 30 hours of tunes
Your current pair of true wireless in-ears might be pretty clever, but we're betting they aren't as smart as the new JBL Tour Pro 2. They're the first pair of wireless in-ears to land with a full-on touchscreen built into the charging case.
Landing alongside the Tour One M2 over-ear headphones, the Tour Pro 2 is basically what happens when you take smartwatch-style notifications, controls and navigation off your wrist and cram them into a pair of earphones. There's a 1.45in LED touchscreen on the front of the case that lets you tweak settings on the fly, accept incoming calls, read messages and control music playback without having to reach for your phone. It also shows each bud's remaining battery life, as well as how much juice is left in the case itself, the Bluetooth connection status and the time.
The palm-friendly size and flip-up cover that holds the buds in place while they're charging gives us serious Star Trek Tricorder vibes, and it's definitely the first of its kind that we've seen. So, ground-breaking or just a gimmick? We'll need to try it out to decide.
Either way, it's not like JBL has skimped out on the essentials. The buds are packing active noise cancellation tech, with ambient listening mode and an adaptive setting that works out how well the buds are sitting in your ear canals, then adjusts the sound signature to suit.
It's got 10mm dynamic drivers tuned to JBL's signature sound, with the option to customise the EQ using the companion app. Each one has three separate microphones meant to deliver clear voice calls as well as effective noise cancelling.
The buds can last up to ten hours on their lonesome, with the case adding a further 30 hours – although the firm doesn't say if that's with or without ANC switched on.
The Tour Pro 2 will arrive in January next year in your choice of Black and Champagne colours. Expect to pay £220 in order to slip a pair into your pocket and break your phone's stranglehold over your music playback.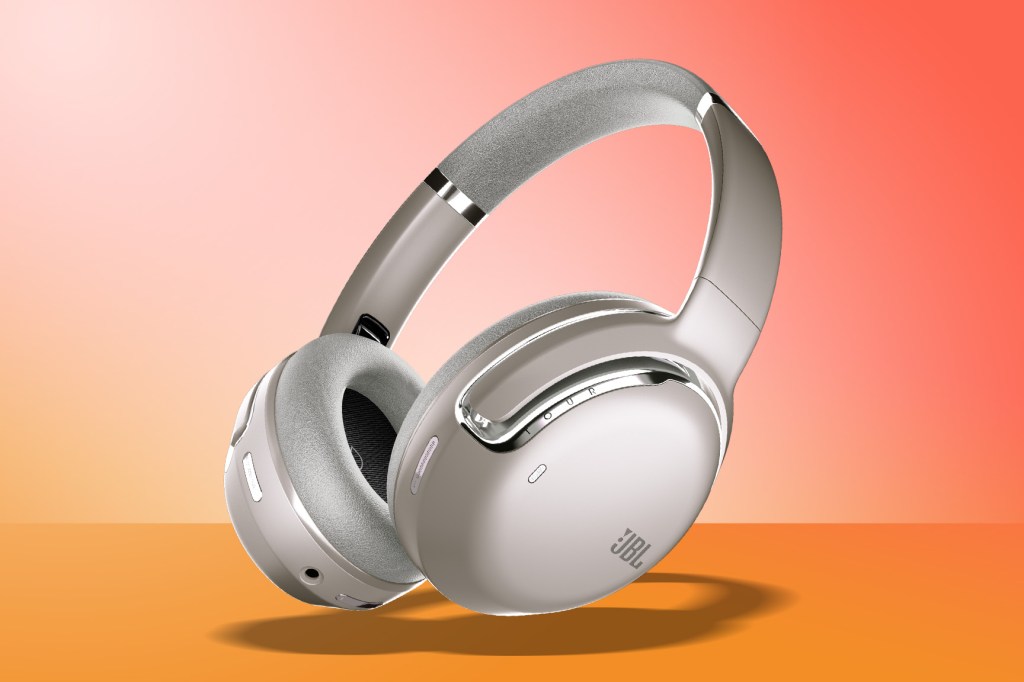 The Tour One M2, meanwhile, doesn't have any built-in screens – but that doesn't mean it not packing some smarts of its own. The Adaptive ANC over-ears use 40mm dynamic drivers with customisable EQ and spatial sound support. Four microphones pull double duty, listening for outside noise and picking up your voice during phone calls.
They're Bluetooth 5.3 LE compatible, with enough battery for 30 hours of listening with ANC active, or 50 without. Not that you'd guess there was a particularly beefy battery inside, given they weigh in at just 268g.
The Tour One M2 lands alongside the Tour Pro 2 in January, in the same Black and Champagne colour options. It'll cost £280 direct from JBL.