Amazon Echo Auto 2 is a revamped version of the in-car Alexa device
Amazon's in-car Echo has a power-up and a new design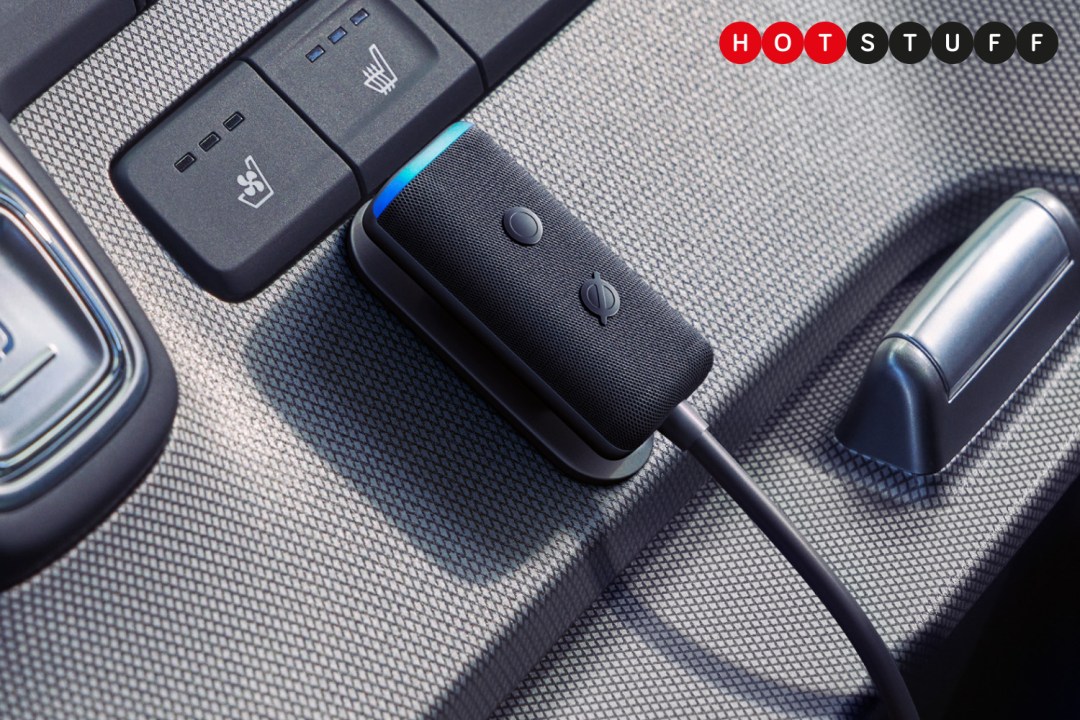 Amazon sees the car as a natural arena for Alexa, something it has been working on for a few years with Echo Auto. Now the Echo Auto 2 features a slimmer design. Well, when we say 'slimmer' we actually mean 'totally different'.
There's now a new adhesive mount that means you can place it in various places within your vehicle rather than on top of your dashboard as with the original Echo Auto.
Echo Auto now has five microphones that are better designed to hear your requests over the noise in your vehicle, whether that's music, road noise or other chatter.
As before you can use it over your car's Bluetooth connection to listen to music, make calls, and now you can also get roadside assistance hands-free if you run into car trouble. Just say, "Alexa, call Roadside Assistance".
BMW also announced at the event that its next-generation voice assistant will be built on Alexa – BMW and Amazon are buddies already – the former has already integrated Fire TV in its 7 Series as part of a whopping 31-inch 8K display – the BMW Theatre Screen with Fire TV built-in.