Audio Technica sounds out streamers with new headset
ATH-M50xSTS promises studio-grade sound from a built-in boom mic
Getting the perfect streaming setup can be a minefield of key lights, webcams, headphones and desktop microphones. Or at least it can – with the new Audio Technica ATH-M50xSTS headset, you can tick two of those boxes with one bit of kit. This pair of cans are purpose-built for YouTube and Twitch personalities, with the sort of mic clarity you'd normally need dedicated hardware to get.
Essentially a tweaked and uprated version of the firm's now legendary M50x headphones, the ATH-M50xSTS uses the same 45mm large aperture drivers that are tuned for an extended frequency range and accurate bass notes.
The big change is the built-in boom mic, which uses a similar cardioid condenser to the one found in Audio Technica's 20 series microphones. According to the firm, you can expect studio-quality vocals at a consistent volume, without background noise. Flipping the mic up and out of the way also mutes it for convenience.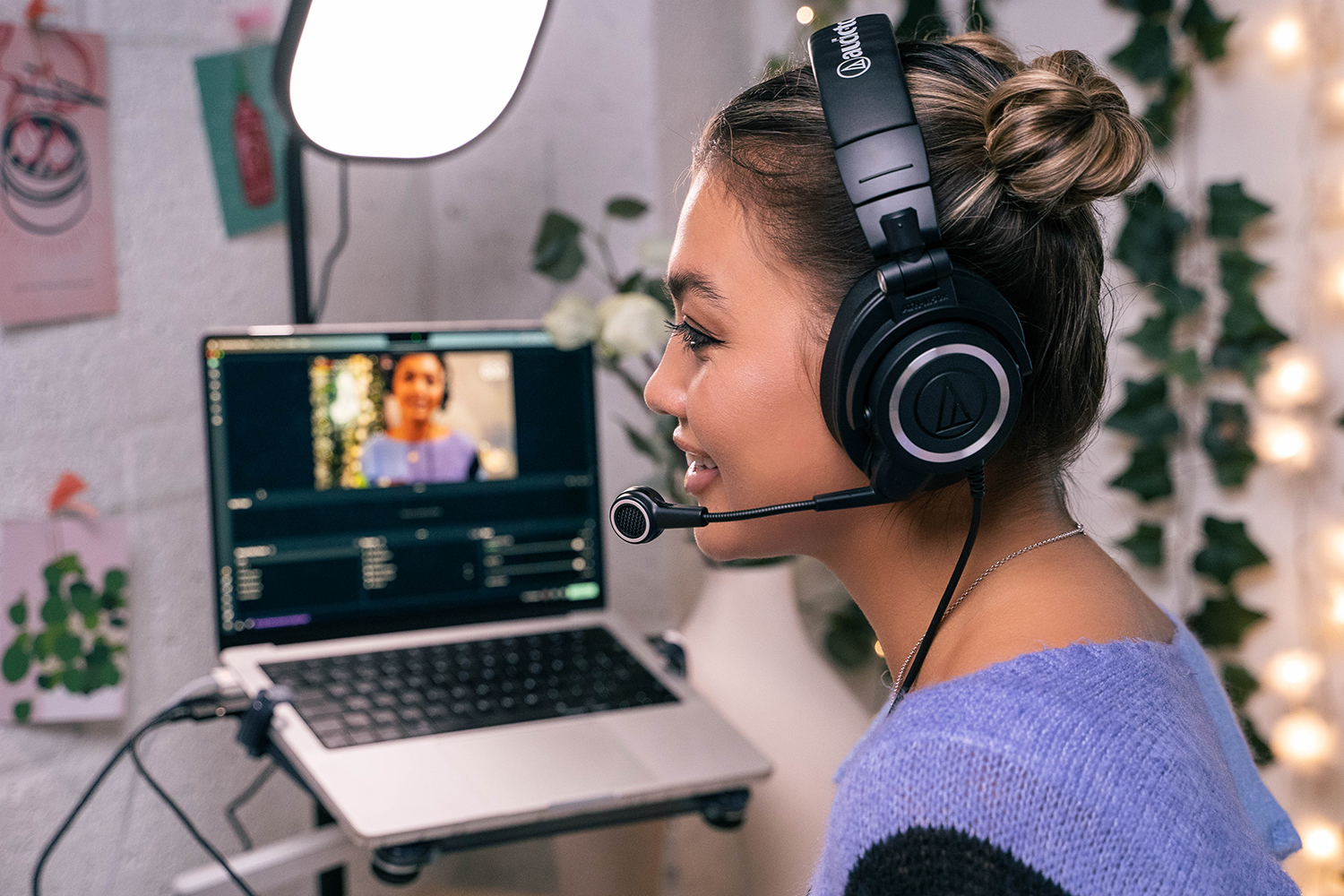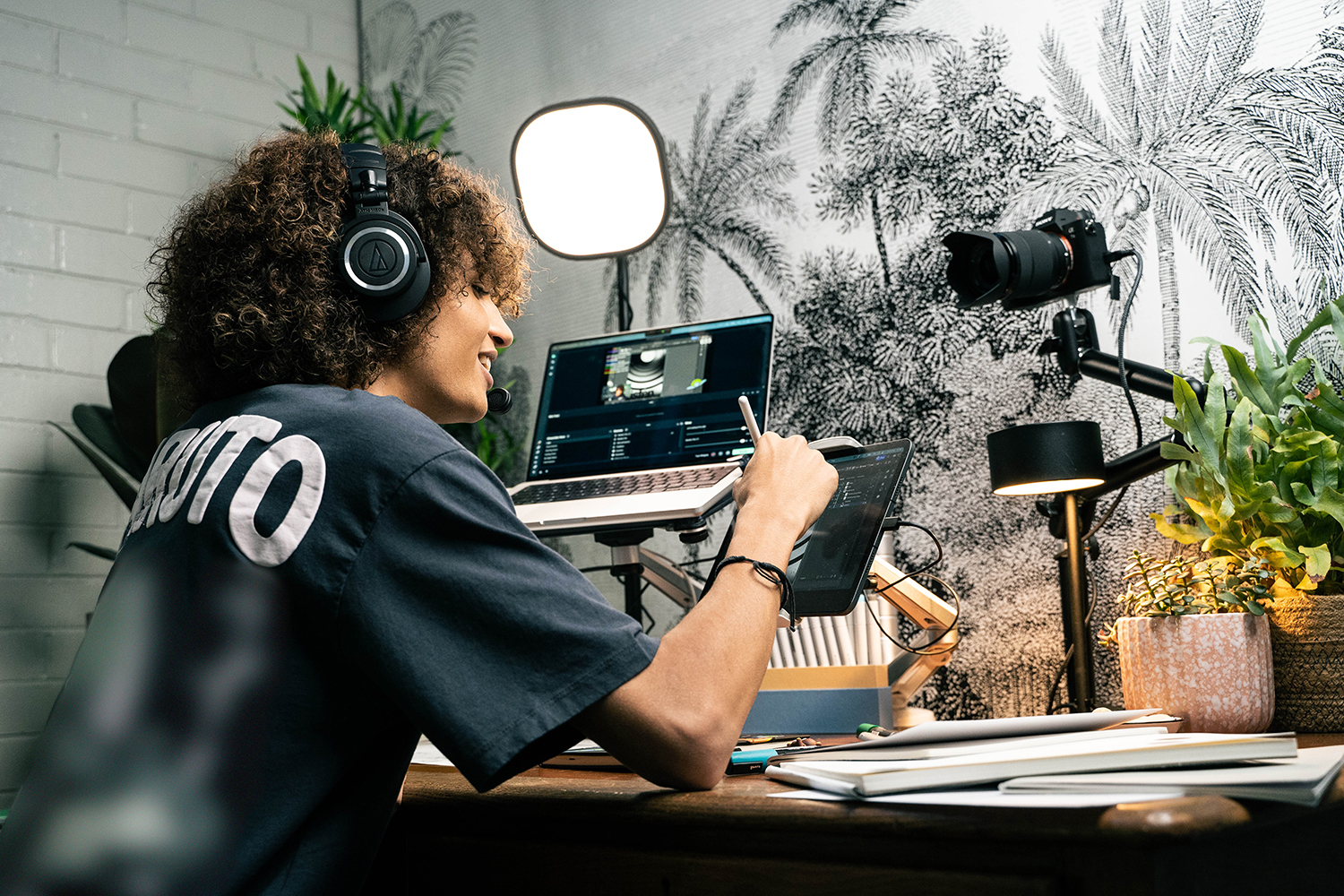 There are two varieties in the pipeline: one with 3.5mm headphone and XLR microphone connections for wiring into an audio mixer, and one with USB for plug-and-play with a PC or laptop. The USB version can convert analogue audio to digital at up to 24-bit/96kHz, with sidetone to hear yourself while talking for a more natural presentation.
Each pair comes with a choice of earpads. A mesh and leatherette pair are all about comfort, with breathable material that shouldn't boil your ears after an extended streaming session, while the M50x earpads put audio quality and sound isolation first.
Eager streamers won't have long to wait before they'll be able to get their hands on either model. Both the ATH-M50xSTS and ATH-M50xSTS-USB will be going on sale from February, with prices set to start at £169/€199 for the regular headset and £199/€229 for the USB-equipped version.