Amazon's Halo Rise smart alarm clock watches you sleep (without a camera, don't worry)
Measure your ZZZs without having to wear a thing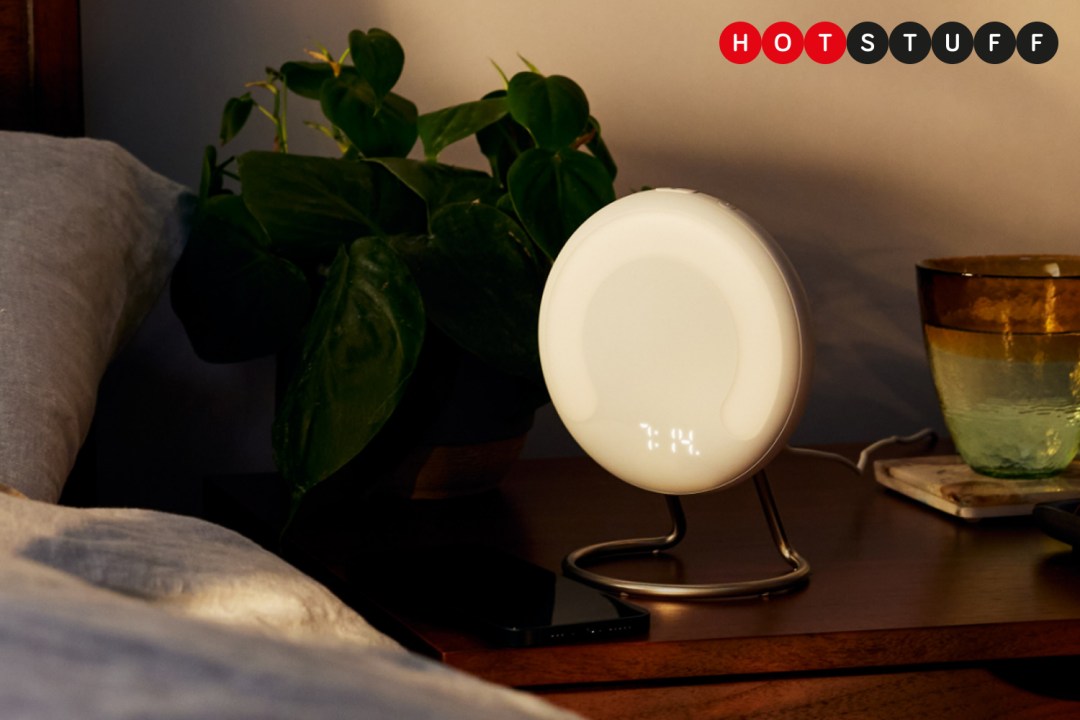 How do you sleep at night? On your back? On your side? With years of numerous embarrassing social faux pas replaying in your brain as you drift off into a fitful hellscape of restless unconsciousness? Either way, Amazon's newly announced Halo Rise wants to help you get a better night's kip — and you won't have to don any extra wrist-based wearables or sleep on an under-mattress smart pad to take advantage of it.
It's able to measure your tossing and turning using a combination of built-in sensors — which, thankfully, do not include any cameras — and machine learning to track the duration, quality, and stages of your sleep. Its sleep algorithm has been trained and validated against overnight polysomnography, which is described as the clinical gold standard for sleep analysis.
Halo Rise's sleep tracking kicks in automatically when you get into bed, without the need to press any buttons or give any commands. Each morning, you're treated to a handy graph and other stats showing off how you slept, and how long you were in each sleep cycle for, in a similar vein to apps from the likes of Apple, Garmin, Fitbit and more. Cleverly, it'll also only track the sleep of the person closest to it, so you won't be presented with a mishmash of confusing sleep data that makes no sense. You can turn the sensors off at any time, too, while the data itself is encrypted on the device and in the cloud.
Other sensors include ones for light, humidity and room temperature, the data from which can then be used to help make recommendations for a better night's sleep in future. And while it doesn't have a built-in Alexa-powered speaker itself, you can use compatible Alexa devices, like those in the Echo range, to ask how you slept, set alarms, and even automatically dim the lights when it detects you're in bed. Assuming you've got smart lighting set up, of course.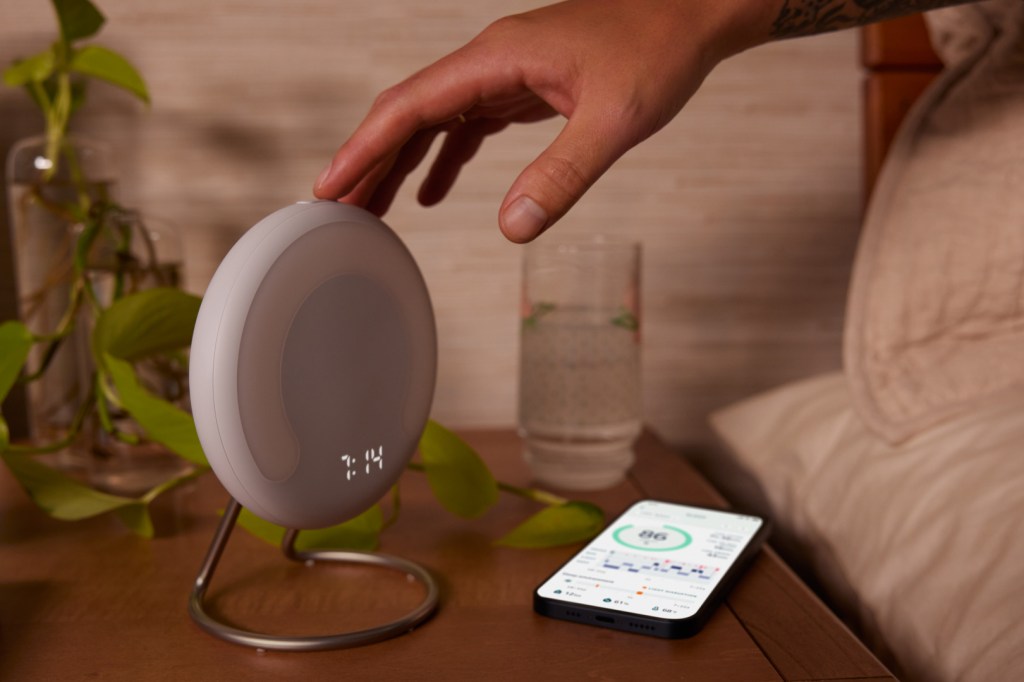 Naturally, it'll function as a smart alarm clock as well, waking you up at the most opportune moment in your sleep cycle, to help ensure you wake up fresh and chirpy. If you often emerge from unconsciousness and find yourself wishing the mattress would suck you into the dark depths of the abyss, then this smart wake-up feature could be rather neat. Also, the use of the built-in light strip to wake you up by mimicking the natural sunrise, while not a new concept, is still a welcome one, and will be appreciated on those dark gloomy winter mornings.
Resembling a futuristic bedside alarm clock with its circular design and crescent strip light, it's easy to see how Amazon's Product Naming Team came up with its moniker — though we can't help but immediately think of a giant biomechanically altered alien-stomping super soldier every time we hear its name. Still, it's a rather attractive bit of kit, and won't take up too much space on your bedside table.
If that all sounds promising then you'll be pleased to hear that it's launching for $139.99 later this year, with six months of Amazon's health-focused Halo membership thrown in. There's no word on a UK release date or pricing information for either the Halo Rise or Halo membership service, but we'll be sure to update you when we get the full details.