The May issue of Stuff magazine is out now – featuring our smartphone megatest!
There's plenty for everyone in the latest issue of Stuff in print and available digitally through Pocketmags, Readly and Apple News+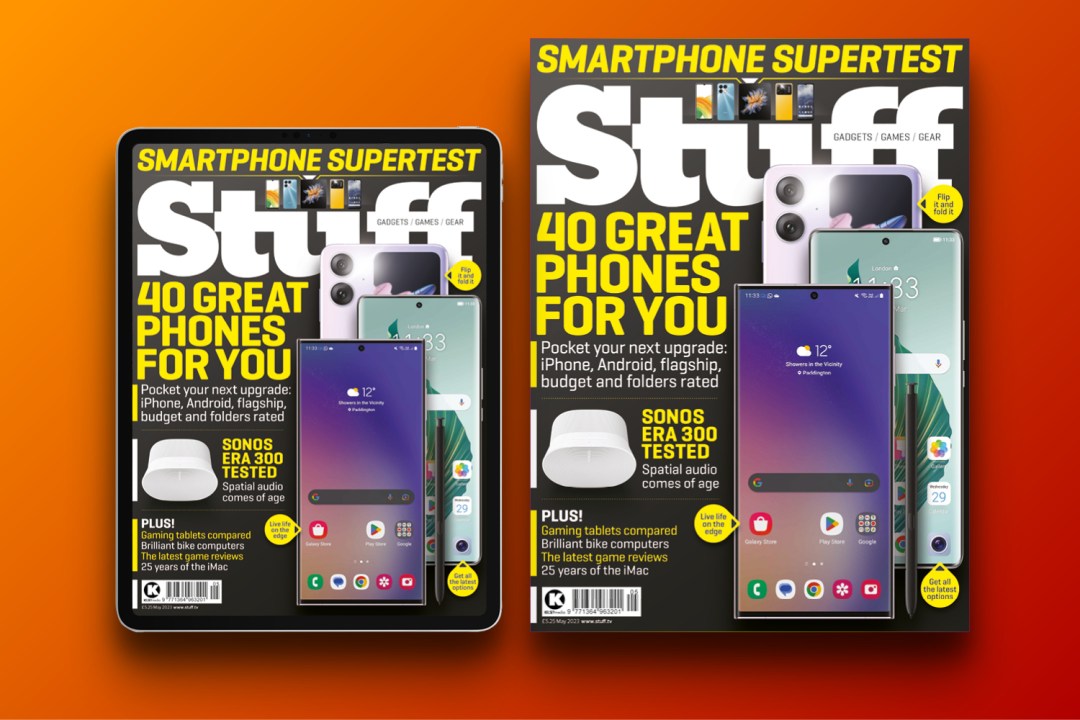 The latest issue of Stuff magazine has hit the shelves and it's time for our yearly smartphone megatest where we get all our phones out on the table and pit them against each other in a massive face-off. Or phone-off, whatever.
What we found was especially remarkable this year was just how much you can get for your money both in the mid-range and at the budget end of the spectrum. More than ever, you can get a lot for less – and that can only be a good thing.
Also in our May – yes May already – issue we've looked at the toppermost tablets for mobile gaming as well as an in-depth look at the Sonos Era 300 and 100 – the 300 being the pick of the pair, with spatial audio support and cracking sound quality.
There are also plenty of other reviews including Victrola's Sonos-ready turntable, Nothing's second-generation earbuds, OLED awesomeness in the form of the latest from Philips, and gaming brilliance from MSI. And we've done a long-term test of JBL's snazzy Tour Pro 2 earbuds, which have a touchscreen on the case. Gimmick or must-have?
Plus there's a smattering of cool boxes and bags to keep your drinks chilled as the spring starts to kick in.
Check out our latest reviews
Much easier to fit in your ears than a guitar amplifier