Why Ted Lasso belongs on the telly, not in FIFA 23
Apple TV's made-up football team will be playable in EA's new game, but Tom Wiggins thinks mixing reality and fiction is a mistake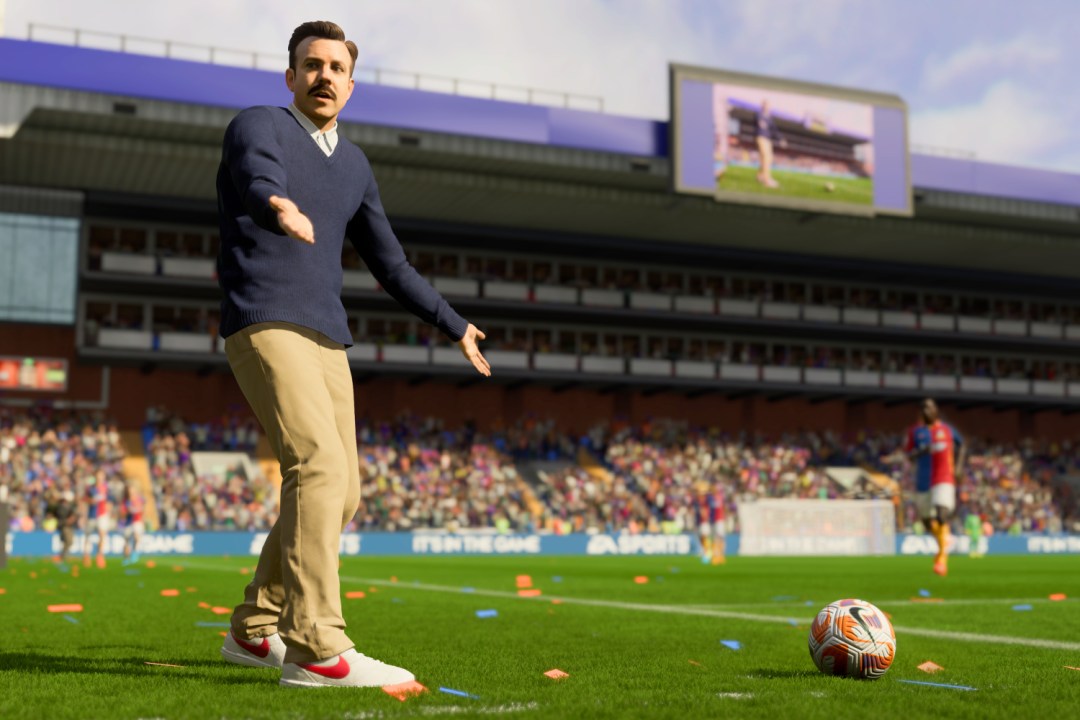 At the end of The Usual Suspects, Kevin Spacey's character Verbal Kint famously claims that "the greatest trick the Devil ever pulled was convincing the world he didn't exist." He's wrong. Beelzebub's greatest trick was convincing so many people that Ted Lasso is a good TV show.
Listen, I'm well aware I'm in the minority here. The sitcom, which follows the titular American coach and his travails in the English Premier League, is probably Apple TV+'s biggest success, winning critical acclaim left, right and centre, including multiple Emmys and Golden Globes. But for me, having watched the first series on the recommendation of friends whose tastes I no longer trust, the only joke in it is Crystal Palace Football Club.
Now, with a third series in the pipeline, EA Sports has announced that Ted and his AFC Richmond team will be in and around FIFA 23 when it's released on 30 September – and that's probably the worst thing to happen to the game since the largely pointless Volta mode was introduced in 2019.
It's not just my dislike for the show that makes me say that; Ted Lasso's inclusion undermines the game's whole ethos.
EA has been asking FIFA players to suspend their disbelief to some extent since it introduced FUT Icons to Ultimate Team in 2013. These special player cards allow you to build a squad where your Pelés, your Bobby Moores, and your Lev Yashins can play in the same side as true legends of the game, such as Bobby Zamora or Glenn Murray.
While those teams would require a time machine to make a reality, at least those players are or were real people. Their stats could be accurately deduced from watching the footage that exists of them playing the beautiful game.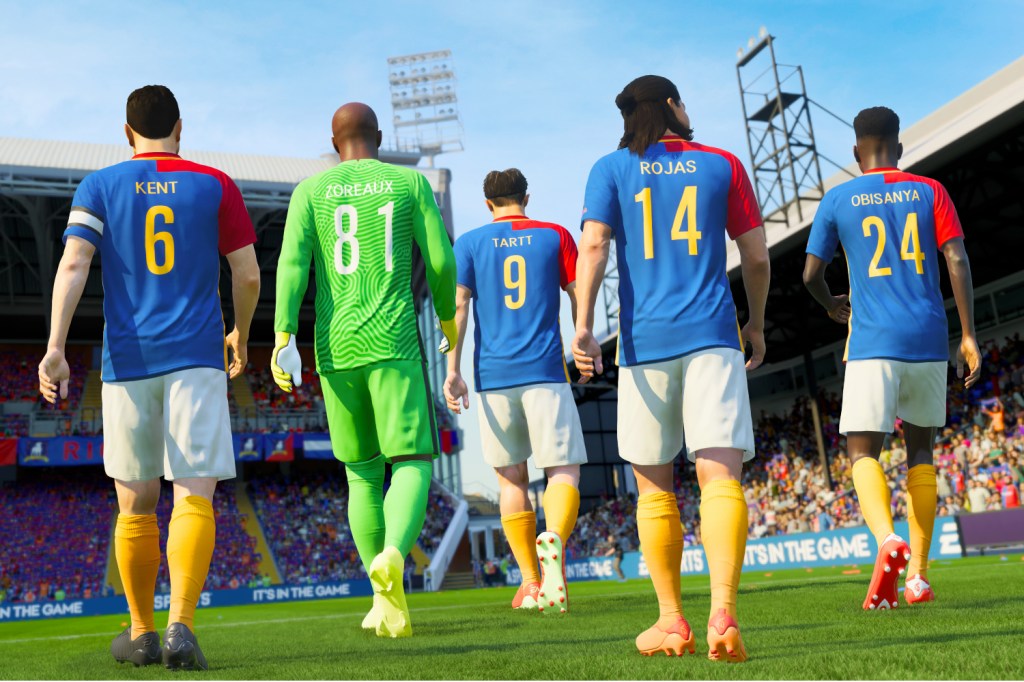 However, Roy Kent, Jamie Tartt and the other members of AFC Richmond's squad are played by actors who could probably win awards for their diving but won't trouble Harry Kane for a place on the plane to the World Cup. Their in-game stats won't be based on the real-life abilities of the members of the cast (90 for learning lines, 86 for accents, 81 for crying on demand), they'll be concocted from the imagined attributes of the fictional players they portray in the show.

In isolation, I have no problem with that. Allow people to play as The Greyhounds in Career Mode, or some sort of The Journey-style Ted Lasso campaign, as long as they remain offline. But EA has said the fictional team will be playable in Online Seasons – and that feels like a mistake for a game that's usually so keen to parp its own authenticity trumpet.
I play FIFA to live out footballing fantasies and Online Seasons is where I go to do it. There's nothing better than taking my beloved Brighton & Hove Albion to the Parc des Princes and teaching some tedious PSG fan-dweeb a lesson via the medium of Danny Welbeck. But however unlikely that is to happen in real life, at least it's a match that could conceivably take place. If I come up against somebody playing as AFC Richmond, a real place but a made-up team, it's just going to feel like I'm taking part in an interactive advert for Apple TV+.

A digitised Jason Sudeikis won't stop me playing FIFA 23, but what if this is just the start? Will we get The Hurricanes and their slightly problematic racial stereotypes in FIFA 24? Perhaps Renford Rejects or Earls Park FC will be added to FIFA 25. And before you know it, in FIFA 26 you'll have Yoshi from Mario Strikers launching giant eggs at your back four.