Stuff Gadget Awards 2014: The Samsung UE55HU7500 is the TV of the Year
Getting square eyes never felt so enjoyable, thanks to Samsung's deserving winner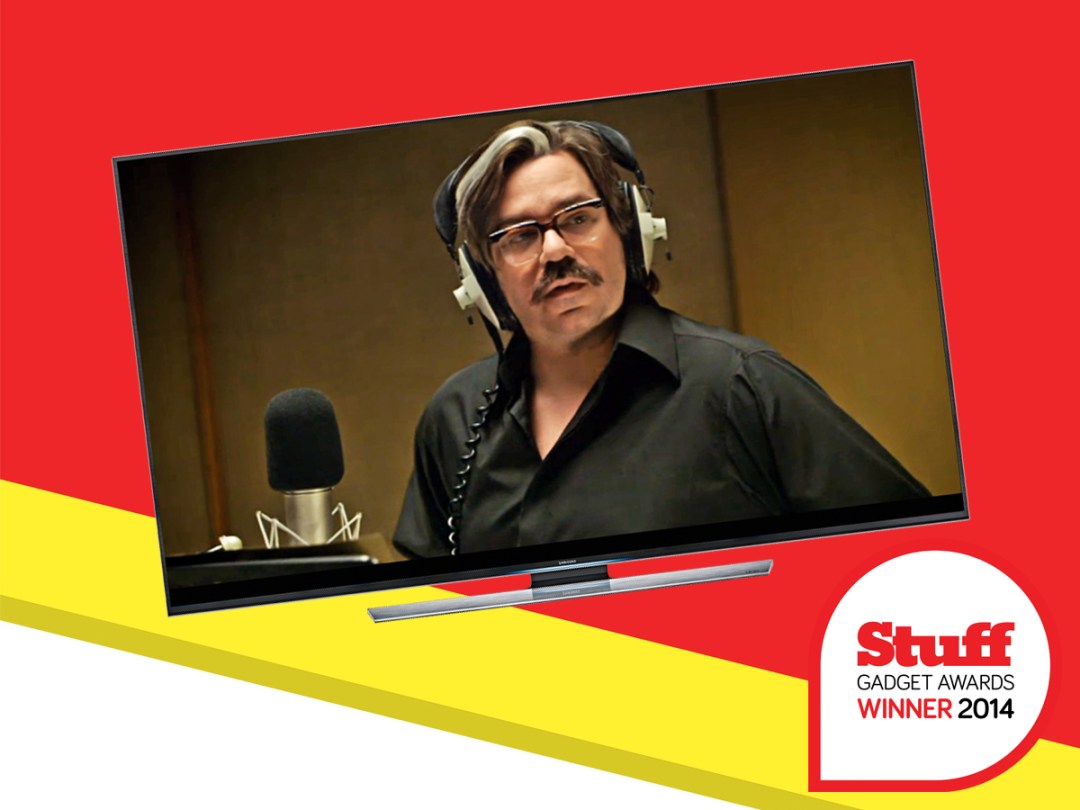 For most of us, a television is the centrepiece of our home entertainment, a flat-screened digital hearth that we can gather around to watch engrossing films, elucidating documentaries and, on occasion, no-mark desperadoes scoffing down bugs in an Australian jungle.
It's been a fine year to shop for a new gogglebox, with 4K finally beginning its inevitable shift towards the mainstream, the latest generation of consoles demanding bigger, richer screens and an ever-improving crop of excellent streaming services delivering more and more ways to spend entire weekends watching Kevin Spacey plotting and Bryan Cranston breaking badly.
After treating our eyes to some of the finest screens in the land, it's Samsung's own UE55HU7500 that finds itself sitting on top of the pile.
READ MORE: All of the Stuff Gadget Awards 2014 winners
Winner: Samsung UE55HU7500
While our phones have been Mensa-bothering Mastermind champs for years, it's taken our TVs some time to wise up. But hung on the wall reciting Shakespeare soliloquies and doing some really hard sums is Samsung's UE55HU7500: a handsome, high-performance 4K flatscreen that learns what you like to watch, so there's no hiding your penchant for Lizard Lick Towing. Sporting more holes than a golf course with a mole problem, this telly offers affordable 4K plus plenty of stuff to watch until the catalogue catches up.
READ MORE: Samsung UE55HU7500 4K TV review
Runner-up: Sony KD-65S9005B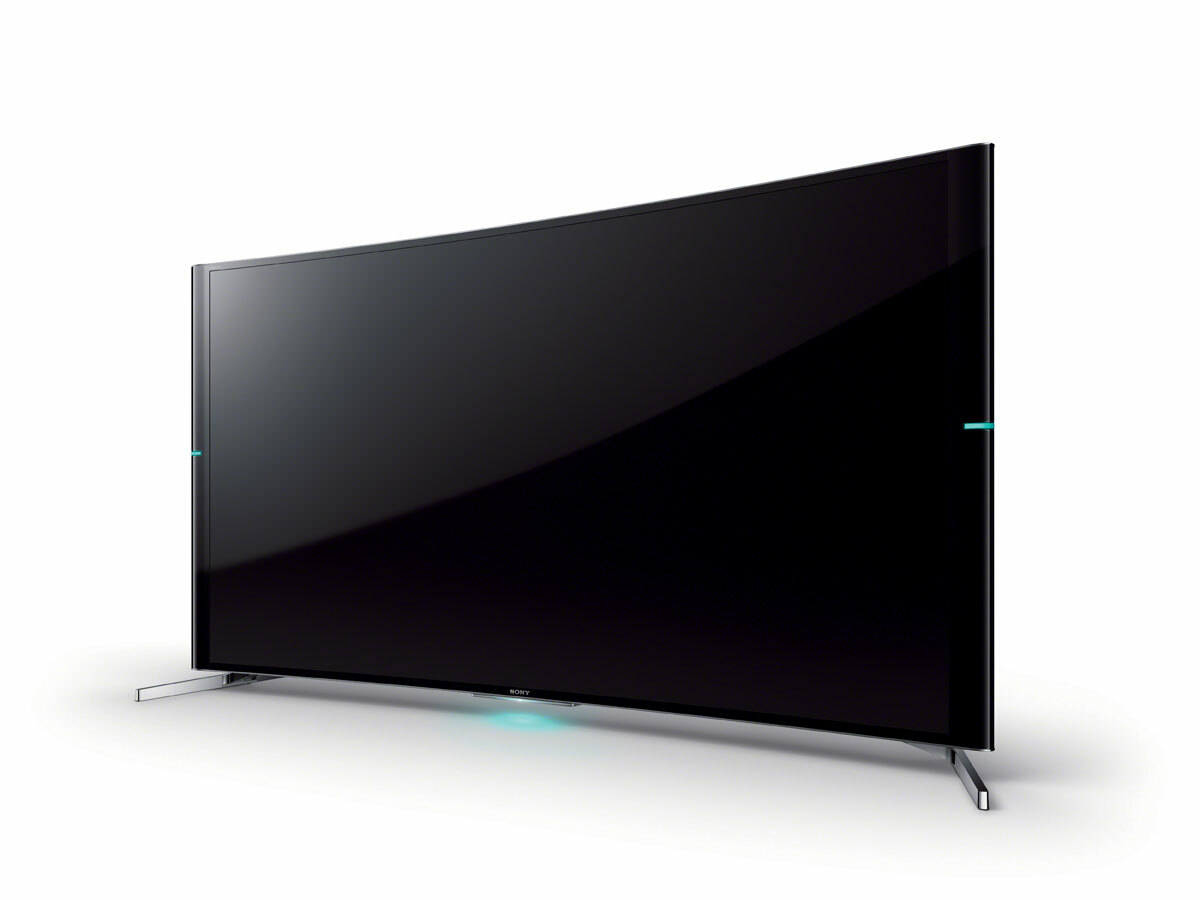 Curved TVs, eh? A highway to ultimate visual immersion or a gimmick that means your not-so-flat screen looks a bit weird when mounted on the wall? Perhaps it's a bit of both, but Sony's concave 65in model has managed to slide into our good books by being, well, less outrageously curvy than its rivals.
The KD-65S9005B's gentle curve means you essentially get the best of both worlds: the image draws you in, but the screen isn't so drastically boomerang-shaped that you can't view it properly off-angle. Nice compromise, Sony.
It's a 4K model, too, so as well as looking nice when it's switched off, it delivers the goods when you feed it some UHD content: we're talking insane levels of detail, married to superb colour reproduction and contrast. Even if this TV weren't curvier than a Cristiano Ronaldo free kick, it'd deserve a spot in this shortlist – its looks are simply the icing on an already delicious cake.
Runner-up: Sony KDL-40W605B
Who says great TVs have to kick you square in the wallet? This 40in Sony model is well under £500 but offers everything you could want from a television – except perhaps 4K, but the benefits of that many pixels on a smaller screen like this are highly debatable anyway.
Classy, lightweight design, useful smart TV functions, superb connectivity, a thoughtful, user-friendly interface and, most vitally, class-leading image quality with smooth motion and deep, inky black levels put this among the very best budget models around.
Runner-up: LG 42LB700V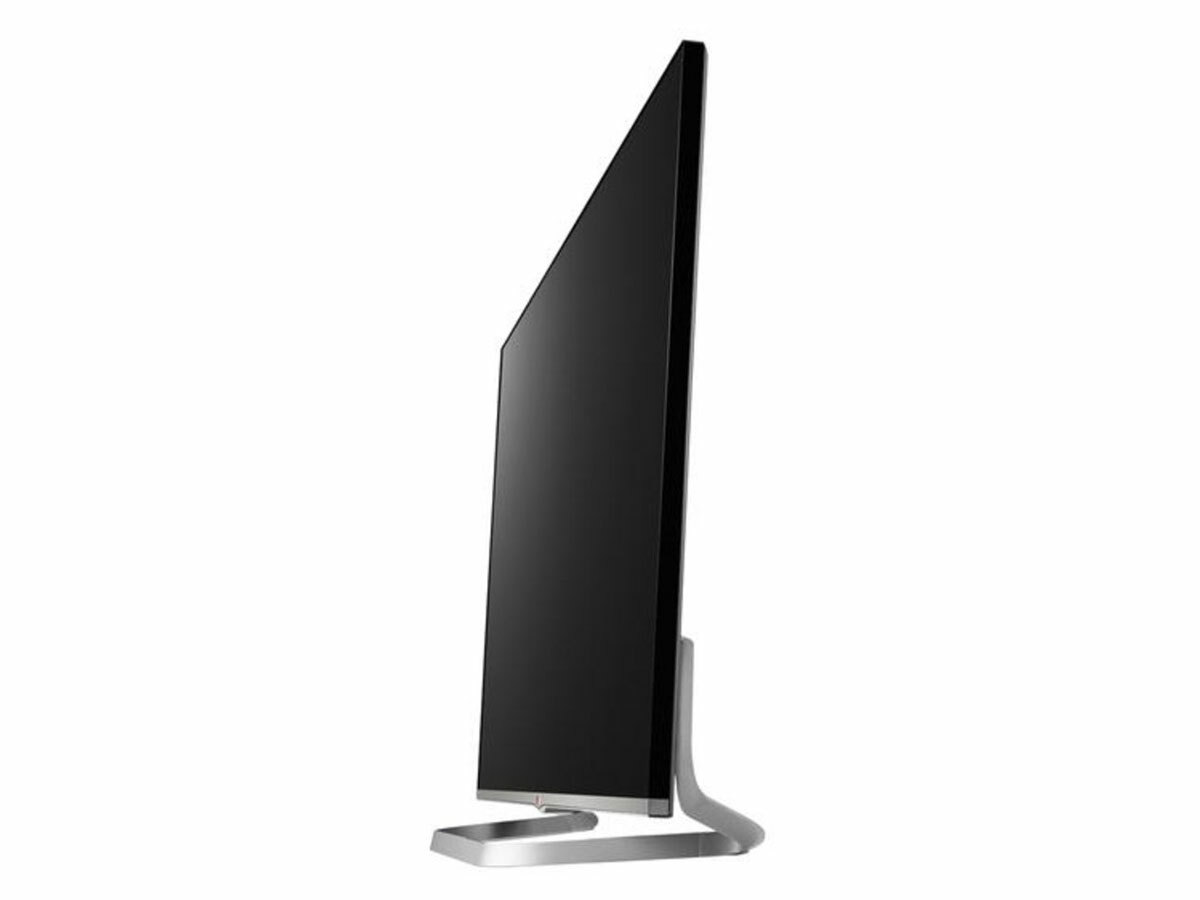 When LG bought WebOS from the now-defunct Palm, it was a bit of a head-scratcher – why did the company want to squeeze a mobile operating system designed for smartphones and tablets into its tellies?
Here's why: because it proves itself a fantastic platform for a smart TV interface. While most manufacturers deliver their smart TV functions through a hub or portal page, LG integrates everything – apps, EPG, inputs and more – seamlessly into its TVs via a series of cards arranged along the bottom of the screen. It's not perfect, but it is the most natural, organic and intuitive UI we've seen on a TV and a step in the right direction that all other TV manufacturers would be wise to take note of.
Of course, this wouldn't matter much if the TV's picture quality was duff, but thankfully the 42LB700V provides arrestingly vivid colours and decent detail and black levels. Heck, even the built-in speakers impress, which isn't something you can often say about a TV in the £500 price range.
READ MORE: Hands on with LG's WebOS – the first smart TV platform worthy of the name
Runner-up: Samsung UE48H6400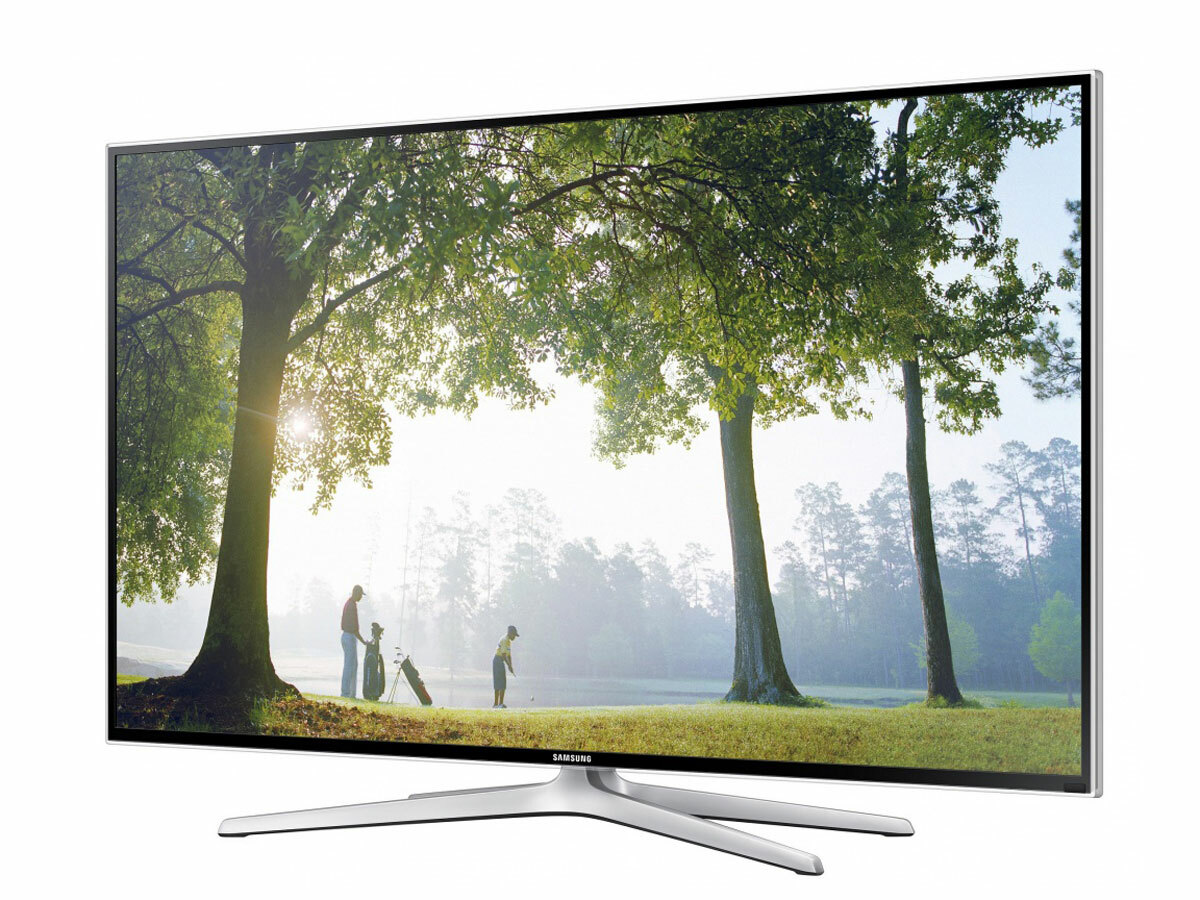 TV nerds may notice something unusual about this Samsung model: it has a 48in screen – a size that, until now, hasn't been seen on the market.
Pointless trivia aside, the UE48H6400 is a stunner. It's all about picture quality with this telly: for its £700ish price tag, we reckon there's nothing around that can touch it. From its deep yet detailed black performance to its subtle, natural-looking colour reproduction and buttery-smooth motion handling, it's quite simply a star. And unlike a lot of other great TVs, you'll barely have to fiddle with the settings to get the best out of it: it's brilliant straight out of the box.
Chuck in above average audio performance, Samsung ever-reliable smart TV hub, plenty of connectivity and an attractive design and you've got a telly that we couldn't leave off our shortlist.
READ MORE: Got a curved TV? Samsung now makes a curved soundbar to match
Runner-up: Sony KDL-32W706B
Not everybody wants a huge, hulking, cinema-sized TV – some folks don't have the space for them, or simply don't want their living rooms dominated by a gigantic piece of black glass (hard to believe, right?). And they're generally affordable too. So there's still plenty of call for smaller models like this 32in Sony.
Our favourite dinky telly of 2014, the KDL-32W706B doesn't have any real weaknesses. OK, if you live in a palace then you might struggle to see its screen when you're perched on your throne 30 yards away, but for the average Brit this TV ticks all the boxes: the full HD picture quality is punchy thanks to strong contrast, oodles of detail and rich, juicy colours; the built-in speakers are surprisingly beefy and nuanced; there's plenty of scope for hooking up sources thanks to four HDMI inputs; and the design is eye-catching even when the screen's off.
A top notch set for budget buyers or those looking for a TV that's a bit more wee.
READ MORE: All of the Stuff Gadget Awards 2014 winners