So you just got a Nintendo Switch…these are the first things to do
Step one: switch on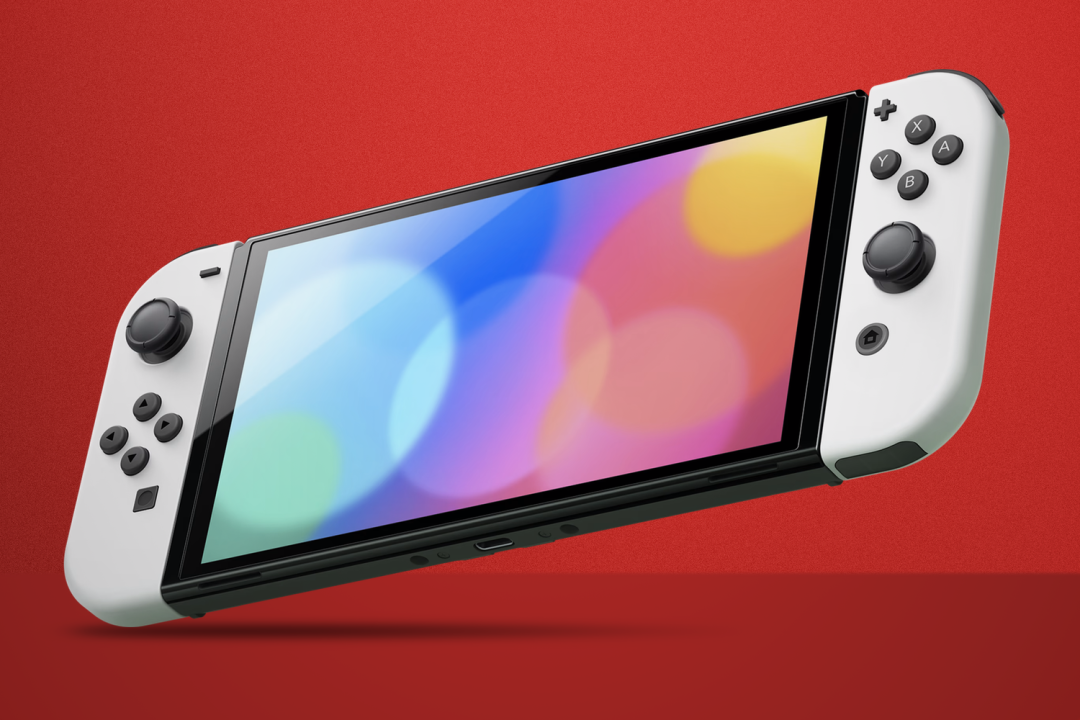 Just unwrapped a Nintendo Switch this Christmas? Lucky you: with versatile controls and a portable build, Ninty's modular masterpiece is one of our favourite ways to game on the go.
Keen to get switched on? Whether you're unboxing a standard Switch, a Lite version or the lovely OLED edition, this guide will help you get up and running with your new Nintendo device.
From tips and tricks to games and gear, we'll walk you through it all.
Which Switch?
Nintendo now offers three versions of the Switch. Unlike the standard edition (on shelves since 2017), the Nintendo Switch Lite does away with TV docking and modular controls in favour of pure handheld play. With Joy-Cons permanently attached, there's no assembly to think about.
2021 also saw the arrival of the Nintendo Switch OLED. Broadly identical to the original, it introduces the rich, vibrant depth of OLED display tech (plus an improved standard and expanded storage) for a more immersive gaming experience that's still a cinch to set up.
• Nintendo Switch vs Nintendo Switch OLED: what's the difference?
---
1) Get set up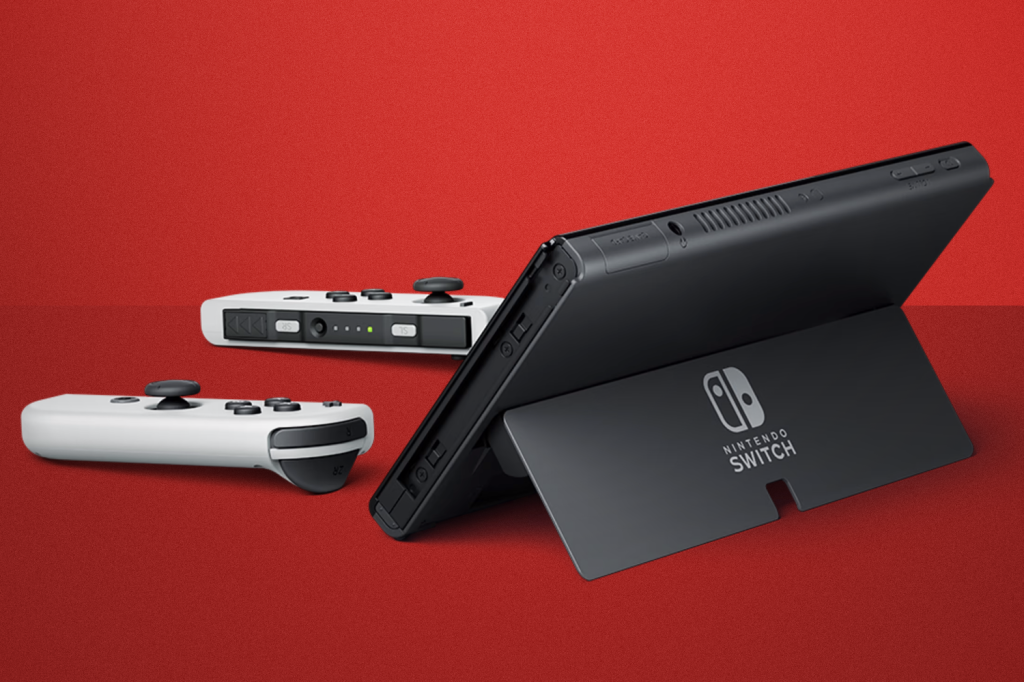 Unless you're working with a Lite edition, the Nintendo Switch has a few more bits and pieces to play with than your average console. Luckily, Nintendo's been doing the handheld thing for decades, so it's all super user-friendly to assemble.
Your Switch should come with a battery partly charged, but it's worth fully fuelling before you play. Plug the bundled power adapter into a spare socket, then connect the other end to the USB-C port on the bottom of the Switch (right below the screen).
Ready to start the setup process? Slide the Joy-Con controllers into place on either side of the display and listen for the satisfying click. Then hold the power button on top of the console to kick off. From here, it's all very straightforward: on-screen prompts will walk you through setting the date and time, connecting to Wi-Fi and configuring your Nintendo account.
Big screen setup
Both the Nintendo Switch and Nintendo Switch OLED ship with cradles which allow you to play games in 1080p on your telly. Prefer to look at a bigger screen? One of the earliest options in the setup process will ask you whether you'd like to connect to a TV. You can do this right away by hooking up the dock via HDMI, removing the Joy-Cons and dropping in your Switch – or skip to set it up later. If you're configuring an OLED edition, the Dock features an ethernet port for a wired LAN connection (handy if your Wi-Fi signal is patchy in the living room).
---
2) Get connected
The next step is to connect your new Switch to your Nintendo account. Don't have one? You'll need one: it's what lots of key stuff like bought games, save data and other info is linked to. If this is your first Switch, the setup will ask you to fill out your details and create an account. You can add additional users down the line, if you're generous enough to share your Switch.
Upgrading from an existing Switch? You can wirelessly transfer your user data from your previous console to the new one. The process will vary depending on whether you're planning to keep the old console. If so, you can copy the info across and run them side-by-side as primary and secondary; if not, you can transfer the lot and reset the outgoing machine.
Alternatively, you can sign in to your Nintendo account to download games and save data. By default, your new Switch will be deemed secondary (or 'non-primary', in Nintendo parlance). If you want to play digitally purchased games offline on your new Switch (or share them with other users), you'll need to make it the primary console through your eShop account settings – which only takes a second.
Hit the web
Eager to get online? A subscription to Nintendo Switch Online will set you back £18 per year, or £35 for Nintendo Switch Online and Expansion Pack. Luckily, membership also unlocks a stack of classic NES and Game Boy titles (updated for online play), plus cloud backups of your game saves. The pricier tier also unlocks Game Boy Advance and N64 titles. The online service is optional, but you'll need it to enjoy online play in games like Splatoon 2 and Mario Kart 8 Deluxe – although Fortnite is still free-to-play online.
Set some limits
Setting up a Switch for a younger gamer? The process will offer you the option to limit how long kids can play – and which games they're allowed to access. Responsible adults can also download the Nintendo Switch Parental Controls apps for iOS and Android to monitor and restrict gaming remotely.
---
3) Get some games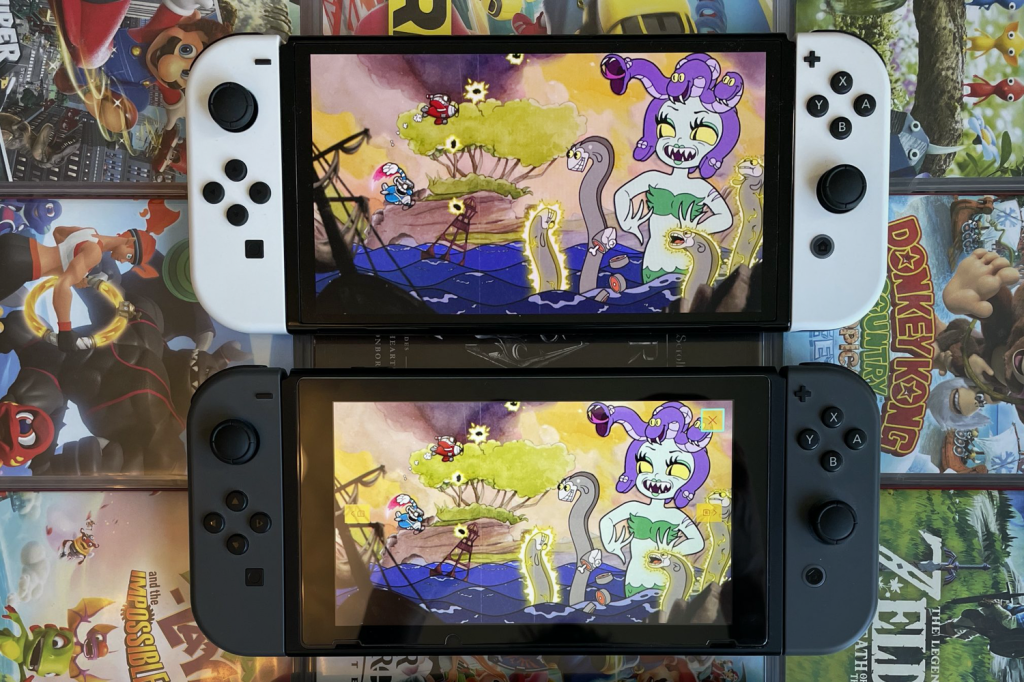 Four years after launch, the Switch system is stacked with a catalogue of outstanding games. From Nintendo staples such as Mario, Zelda and Animal Crossing to countless indie titles, gamers are spoilt for choice when it comes to entertaining play.
Nintendo Switch Online subscribers also get to explore Ninty's sizeable back-catalogue, with an increasing library of NES and SNES games available to play, plus a slowly growing collection of N64 games – including the newly released Paper Mario.
There's a good chance your Switch came bundled with some stellar games. Looking for a few more to try? We've picked out a handful of our favourites down below, which are well worth downloading from the Nintendo eStore.
• Game on: the 30 best Switch games you can play right now
Super Mario Maker 2 (£50)
Fancy yourself as the next Miyamoto? Develop your level-designing chops with Super Mario Maker 2. With an arsenal of game assets at your disposal, the side-scrolling course creator gives you everything you need to finesse your own charming and challenging gauntlets. Share your levels online or try hundreds of Nintendo-made options in the story mode.
Fortnite (£free)
If by some miracle you haven't heard of Fortnite, now's your chance to join the free-to-play melee. This cartoonish shooter drops you into a 100-player Battle Royale that requires a lot more than eager aim. You'll need to scavenge for supplies and build defensive structures on the fly as you roam the large, satisfying map.
Download Fortnite from the Nintendo eShop here
Luigi's Mansion 3 (£50)
Luigi often gets a raw deal compared to his superstar brother. Luigi's Mansion 3 helps to put that right: it's a proper must-play for Switch owners. Like seeing an animated Nintendo film come to life, the charming title sees you explore a haunted hotel floor by floor to free you friends. It's loaded with clever play elements, plus some brilliant boss battles along the way.
Download Luigi's Mansion 3 from the Nintendo eShop here
Mario Kart 8 Deluxe (£50)
More than just a port, Mario Kart 8 Deluxe supercharges the already excellent Wii U edition. With a staggering array of 48 courses and 42 playable drivers, plus a catalogue of vehicles and equipment, it's all the Mario Kart you could want – including all the DLC as standard. It also has a proper Battle Mode like the games of old.
Download Mario Kart 8 Deluxe from the Nintendo eShop here
The Legend of Zelda: Breath of the Wild (£60)
It's worth buying a Switch just to play its most essential game. Perhaps the greatest-ever Zelda instalment, Breath of the Wild is a sprawling affair set in an open Hyrule not bound by the progression structure of previous games. Explore freely, take on challenges at will and craft to survive in the wilds. Revamping the format revitalised the franchise – and the result remains absolutely brilliant.
Download The Legend of Zelda: Breath of the Wild from the Nintendo eShop here
Ring Fit Adventure (£70)
Ring Fit Adventure marries a genuinely entertaining RPG with exercise. With a weightlifting dragon as your nemesis, you'll squeeze and pull the pliable Ring-Con to attack your enemies in battle. The other Joy-Con attaches to your leg and tracks you as you spring on the spot. It isn't a substitute for proper exercise (as the game will regularly remind you), but it's a great way to game away some calories.
Download Ring Fit Adventure from the Nintendo eShop here
Animal Crossing: New Horizons (£50)
Animal Crossing has always been a relaxing escape from reality, which makes New Horizons perfectly timed. Relocated to a desert island, it's up to you and your anthropomorphic animal posse – lead by the ever resourceful property tycoon, Tom Nook – to transform the island into paradise. The game asks very little of you: spend the day fishing or collecting fossils, chat to the locals or while away the hours designing outfits.
Download Animal Crossing: New Horizons from the Nintendo eShop here
Metroid Dread (£50)
The first fresh 2D Metroid game in decades, Metroid Dread is a must-play for franchise fans old and new. It follows a similar template to the one made famous by entries before it, but there are enough additions to keep it fresh. Samus has never felt so good to control, while EMMI – the terrifying unit bad 'bots that hunts her as she explores Planet ZDR – instigates some thrilling chase sequences.
4) Get some gear
You can have a cracking time with your Nintendo Switch straight out of the box. But after the initial excitement subsides, there's a good chance you'll want some accessories to keep your console company. From controllers to cases, here are six add-ons to enhance the gaming entertainment.
Nintendo Switch Elite Edition Deluxe Travel Case (£15)
Some models might work with your TV, but the Switch is also made to travel. Harbour your handheld and all its accessories in this understated case. A rigid shell keeps the contents safe, while slots inside cradle up to 14 games and various accessories. Compatible with all three versions, a lift strap makes it easy to whip out your Switch.
Buy the Nintendo Switch Elite Edition Deluxe Travel Case here from Game
Nintendo Switch Pro Controller (£50)
While Nintendo's Joy-Cons are nothing if not versatile, sometimes you need the familiarity of a classic controller. Equipped with a D-pad, dual analogue sticks and plenty of buttons to bash, the ergonomic Pro Controller lets you get to grips with a 'proper' gamepad – perfect for epic sessions on the TV.
Buy the Nintendo Switch Pro Controller here from Amazon
SanDisk Nintendo Switch microSDXC Card (£35)
The Switch and Switch Lite ship with 32GB of internal storage, while the OLED goes bigger with 64GB. Download a few games, though, and you'll soon max out that space. Unlock more with this microSD card from SanDisk: officially licensed, it comes in four sizes – each with a Ninty theme. 128GB arguably hits the sweep spot of price and capacity.
Buy the SanDisk Nintendo Switch microSDXC Card here from Amazon
HORI Switch Compact PlayStand (£10)
The Switch might have a built-in kickstand, but the flimsy prop stops the system from charging while its standing. HORI's Compact Playstand can support your Switch at one of three selectable angles, while still providing access to the all-important USB-C port. Plus it's foldable, making it great for on-the-go throwdowns.
Buy the HORI Switch Compact PlayStand here from Amazon
Anker PowerCore+ 26,800mAh PD (£150)
A few hours of battery life is fine for the commute, but you'll need more for a long-haul flight. Ninty reckons the Switch can go for up to nine hours on a single charge, but longevity can vary significantly. Need guaranteed juice? Anker's PowerCore+ PD backup battery packs a punch. It's not the smallest bank around, but its 26,800mAh capacity is enough to boost your Switch a few times over.
Spigen Tempered Glass screen protector (£11)
Don't let your Nintendo Switch become like your phone, i.e. smashed and scratched to bits after dropping it on the kitchen floor one too many times. Invest in a decent screen protector, we beg you, and few make them better than Spigen. The Spigen Tempered Glass screen protector is 0.33mm thick, which should defend against a few careless drops here and there. It also ranks at 9H on the hardness level and provides strong scratch resistance. An oleophobic coating means your screen won't get smudged with your grubby fingerprints, too.
Buy the Spigen Tempered Glass screen protector here from Amazon