Best Alexa devices 2022 reviewed and rated
Prime picks for a smarter pad
We said 'Alexa' so many times during our lockdown video calls that one work colleague believed it was the name of our child. Sorry, little Timmy. Luckily, Alexa needs no home-schooling. In fact, Amazon's voice assistant is ready and able to introduce some much-needed organisation into your household. Unlike Timmy. Here's our guide to the best Alexa accessories.
From vacuum cleaners and video doorbells to plugs, speakers and Wi-Fi lightbulbs, there's no tech too niche for Amazon's domestic helper to occupy. Ready to upgrade your abode? Here's our tried-and-tested pick of the top Alexa-enabled gadgets, to help bring your home up to speed and your devices into line.
Our pick of the best Alexa accessories to buy today
The little helper: Amazon Echo Dot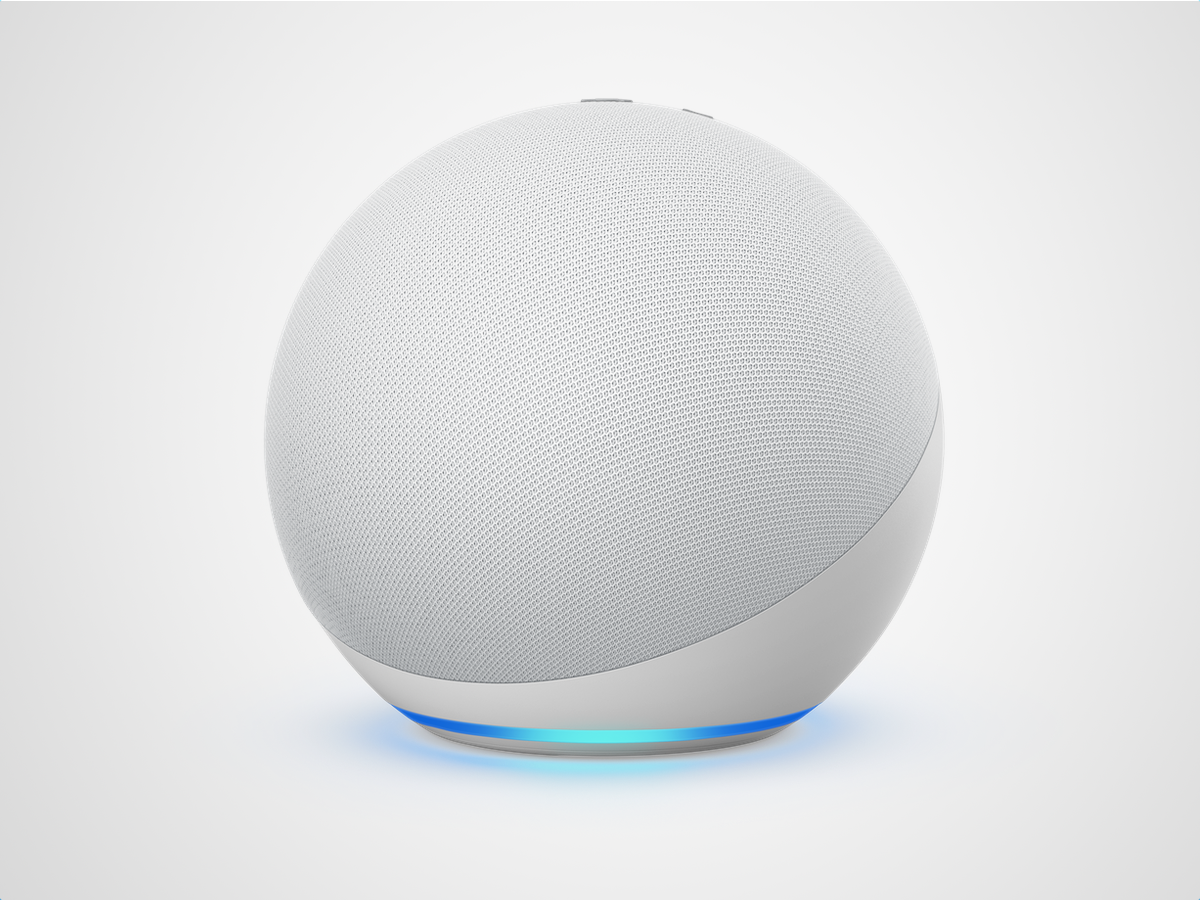 Like its bigger sibling below, the updated Echo Dot takes the form of a ball. Replacing the hard plastic puck that came before, this fabric-covered take on Marvin the Paranoid Android in disguise as a Magic 8-Ball feels playful yet classical. Available in black or light grey, its soft styling will match most decors, the only interruption to its orb-alicious aesthetic being the power cable.
There are buttons up top for volume and privacy, plus an 'Alexa' button to save you saying the magic word out loud. The Dot with Clock costs £10 more than the basic model, and for that extra tenner you get a fair bit of utility: beyond showing off the time, it can highlight if a timer or alarm is set, and displays the volume while you're changing it.
If you're Alexa-literate it couldn't be easier to set up, with the Android and iOS app hand-holding you through the process. Sound quality is surprisingly mighty for such a teeny gadget. Bass is where it inevitably falls short – but for listening to the radio or audiobooks, and as a smart speaker, this cutey gets the job done
The beefier ball: Amazon Echo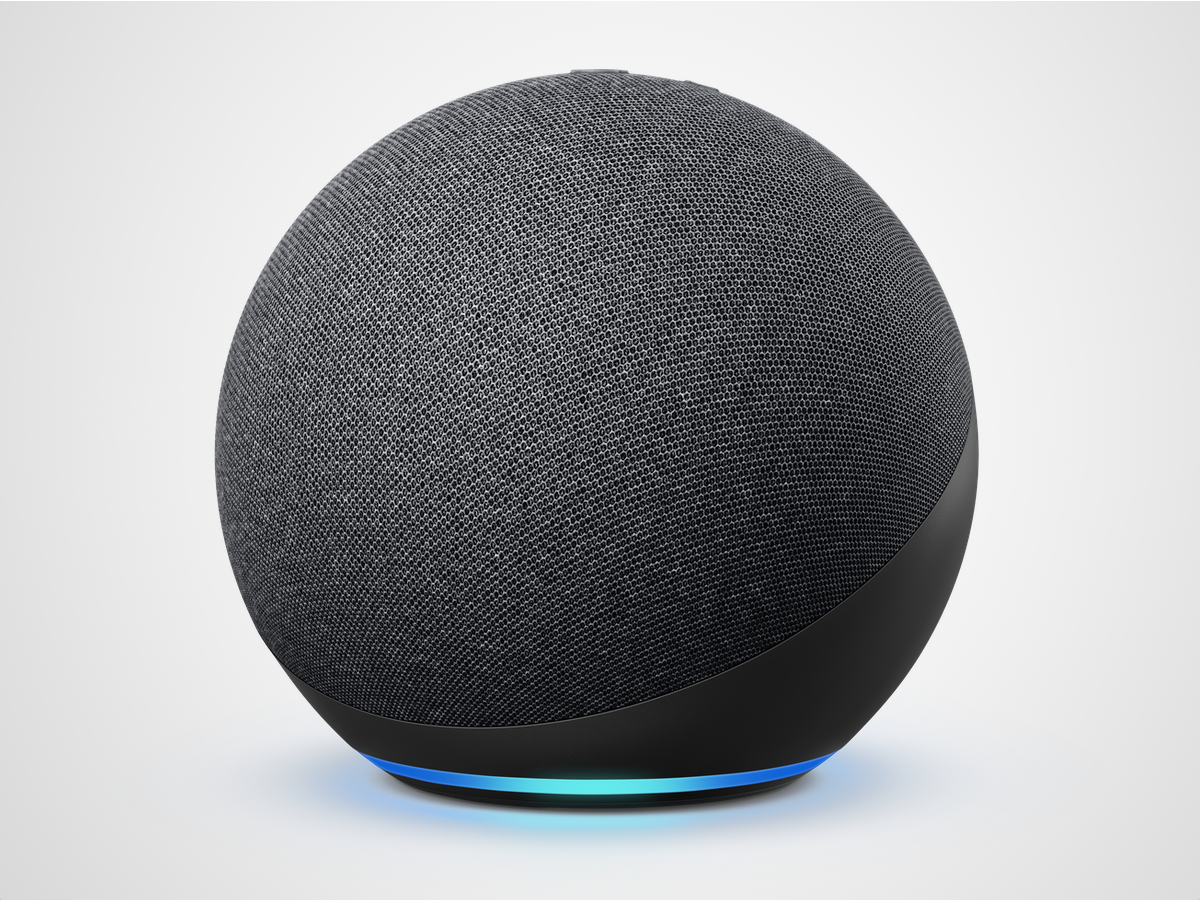 Swapping the Pringles tube trim for a spherical style means the latest Echo looks like a sci-fi crystal ball, especially as it now illuminates from underneath. But the real magic is inside: the updated Echo comes with a Zigbee smart hub, so you can hook up smart devices such as Philips Hue lightbulbs without having to install a separate bridge.
You're also able to take greater control of through with Amazon's companion app. New Routines automation lets you schedule different actions, such as your office lights turning off when it's time to stop working. This builds on the 100,000 third-party Skills that you can download to power up Alexa's abilities.
Despite the Echo's orb-like appearance, the speakers inside aren't omnidirectional – but that's not really an issue if you put it in a corner. Treble trouble does mean audiophiles who demand hi-fi quality might prefer the Echo Studio; but in terms of sound per pound, the 3in woofer and dual tweeters with Dolby Audio are hard to beat. Its beefy bass also banishes the biggest weakness of the old cylindrical design. With added smarts and superior sound, this Echo easily outperforms its price tag and ensures Alexa remains our go-to robo-assistant.
The attentive assistant: Amazon Echo Show 10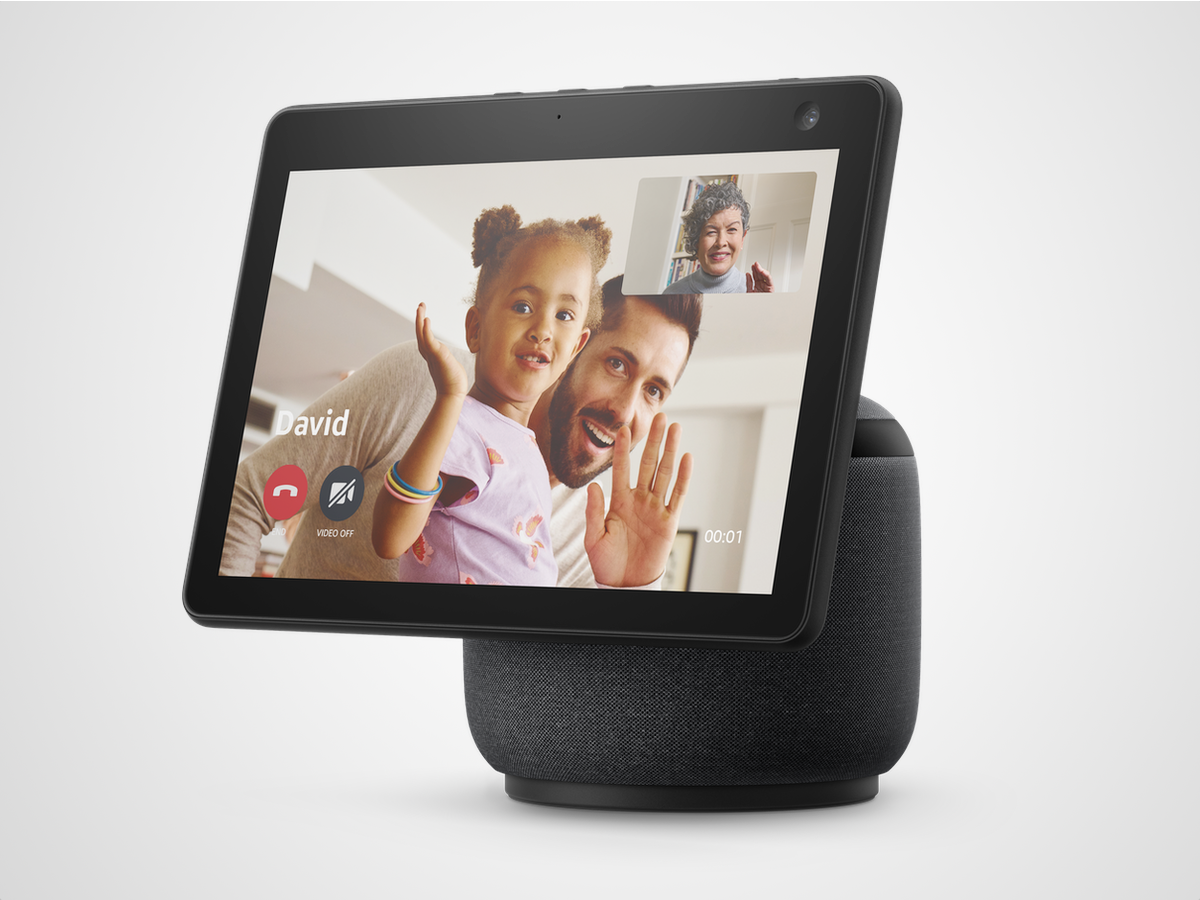 Amazon's Echo Show has been through as many iterations as Batman. The latest edition expands the Alexa-powered smart panel's abilities even further. Like the 2nd-gen Show, it features a 10.1in touchscreen and a front camera – but this one can follow you around the room. Powered by a brushless motor, together with echolocation and computer vision, it works really well: smooth, silent and rarely unable to locate you.
So this is two devices in one. You've got a fabric-wrapped speaker, housing a pair of 1in tweeters and a 3in woofer. Attached to that is a tablet, which can tilt back or forward – but not so far back that it's facing the ceiling. Sound isn't 360, but the speaker spins with the screen so the front-firing tweeters point wherever you are. Audio isn't quite up there with the Echo Studio, but the Echo Show 10 can still deliver decent kitchen melodies.
While the display isn't going to replace your telly, or even your regular tablet, it is adequate for watching a bit of Netflix while cooking. Equally, the revolving trick is far from essential. But it is undoubtedly handy, making it easier and more appealing to use apps which require your attention.
The best Alexa tech for your TV room
The clever cube: Amazon Fire TV Cube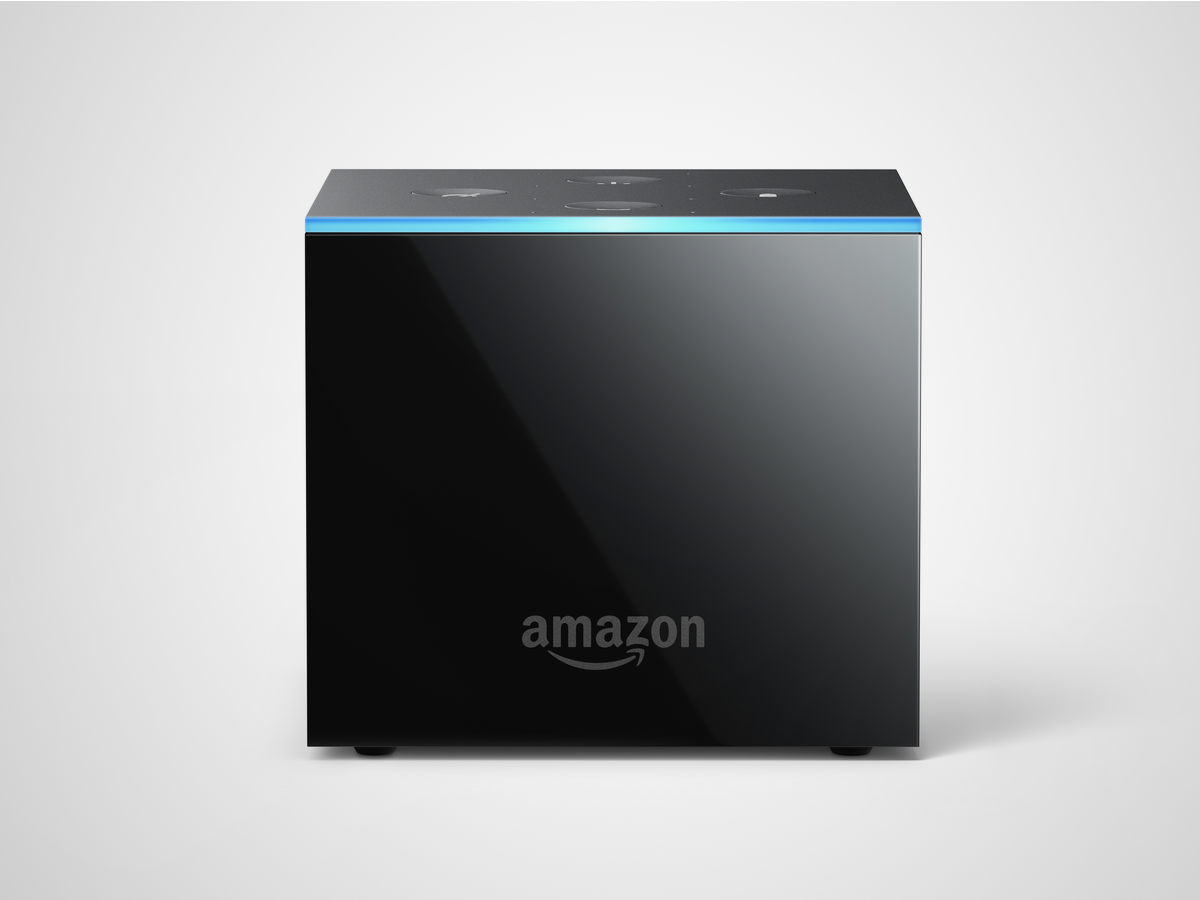 Technically a cuboid, Amazon's binge-watching box is a winner for high-res telly addicts. Twice as powerful and four times faster than before, the second-gen Fire TV Cube feels noticeably quicker than the Fire TV Stick 4K when it comes to pulling up and buffering content. As with every Fire device, Amazon material is put front and centre – but the third-party app selection is comprehensive.
When you press play, content shines. It might not match the level of detail you'd get from 4K Blu-ray, but material streamed from Netflix and Amazon Prime Video looks absolutely gorgeous. Support for Dolby Vision and HDR10+ means you get the very latest visuals, too – as long as your Wi-Fi is quick enough.
Forever losing the remote? With Alexa built into the box, one vocal request is all it takes to load up a show, navigate apps and even control your smart home. Certain functions won't work with every set – such as input-switching with a Philips TV – and Alexa can't dig out content from the likes of BBC iPlayer. All the same, the ability to control the telly with your voice transforms the experience and makes the Fire TV Cube into a true entertainment hub.
The cinematic listener: Sonos Arc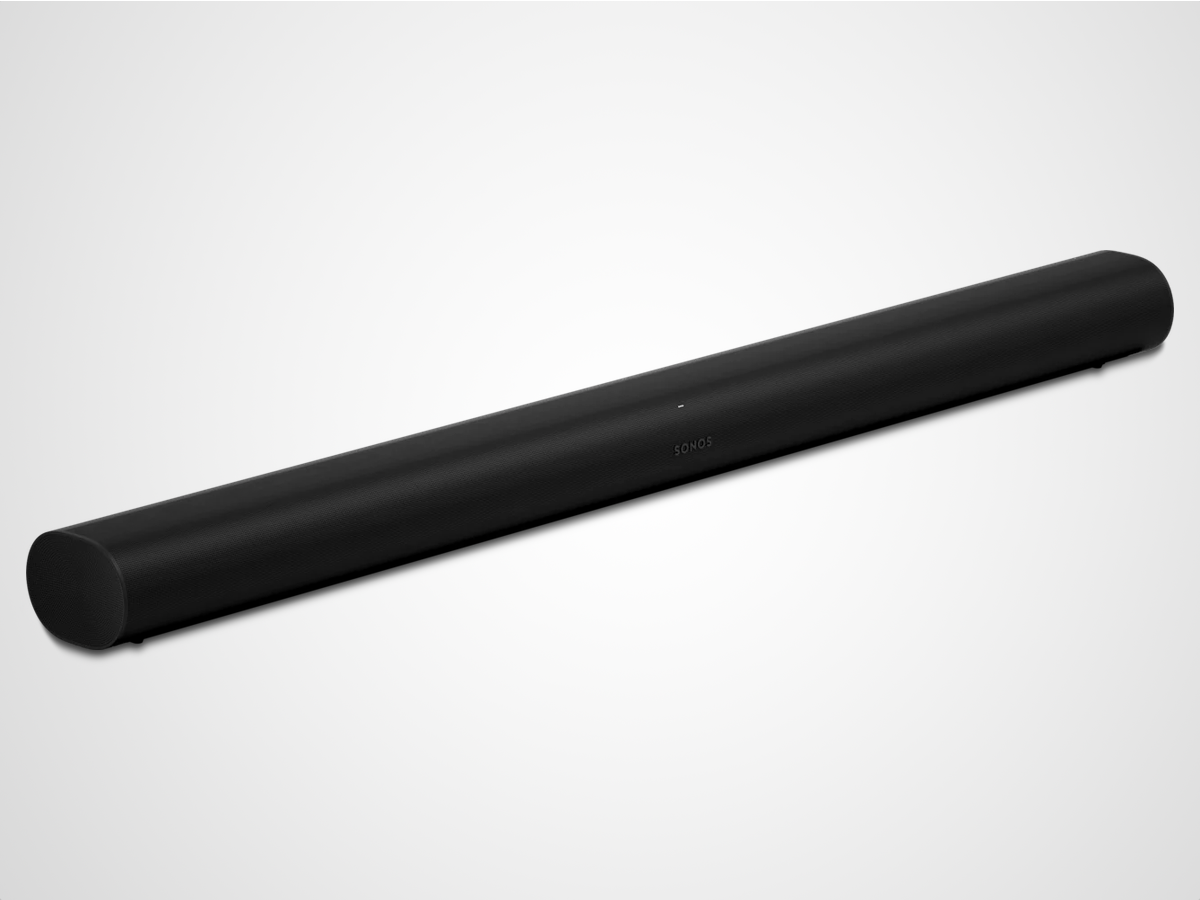 Alexa in the TV, Alexa on the box…all that's left is to invite Amazon's smart assistant into your soundbar. Enter the Sonos Arc: styled like a stretched Sonos speaker, the impeccably built noise-maker measures in at a lengthy 114cm. Enough look ungainly beneath TVs smaller than 55in.
Aesthetics aside, the Arc is arguably the best way to add Dolby Atmos to your home cinema in a single bar. Its soundstage is wide and spacious, with every element given plenty of breathing space. Detail levels are high, while it does an impressive job with the 'height' that's such a crucial part of the Dolby Atmos effect. Bass is simultaneously deep, substantial, nuanced and textured, while treble is bright, spilling into hardness only when you wind up the volume.
Ask Alexa and the Arc can quickly fire up your favourite playlists like the best Amazon speaker. It's not a complete surrogate for a proper Echo (it can't find songs based on lyrics, for example) but with a compatible set connected via HDMI-ARC, the Sonos bar can control your telly box. With an excellent app and multi-room music also in the mix, the Arc shapes up as a convincing all-in-one performer.
The best indoor Alexa gadgets
The switched-on socket: TP-Link Kasa Smart Plug Slim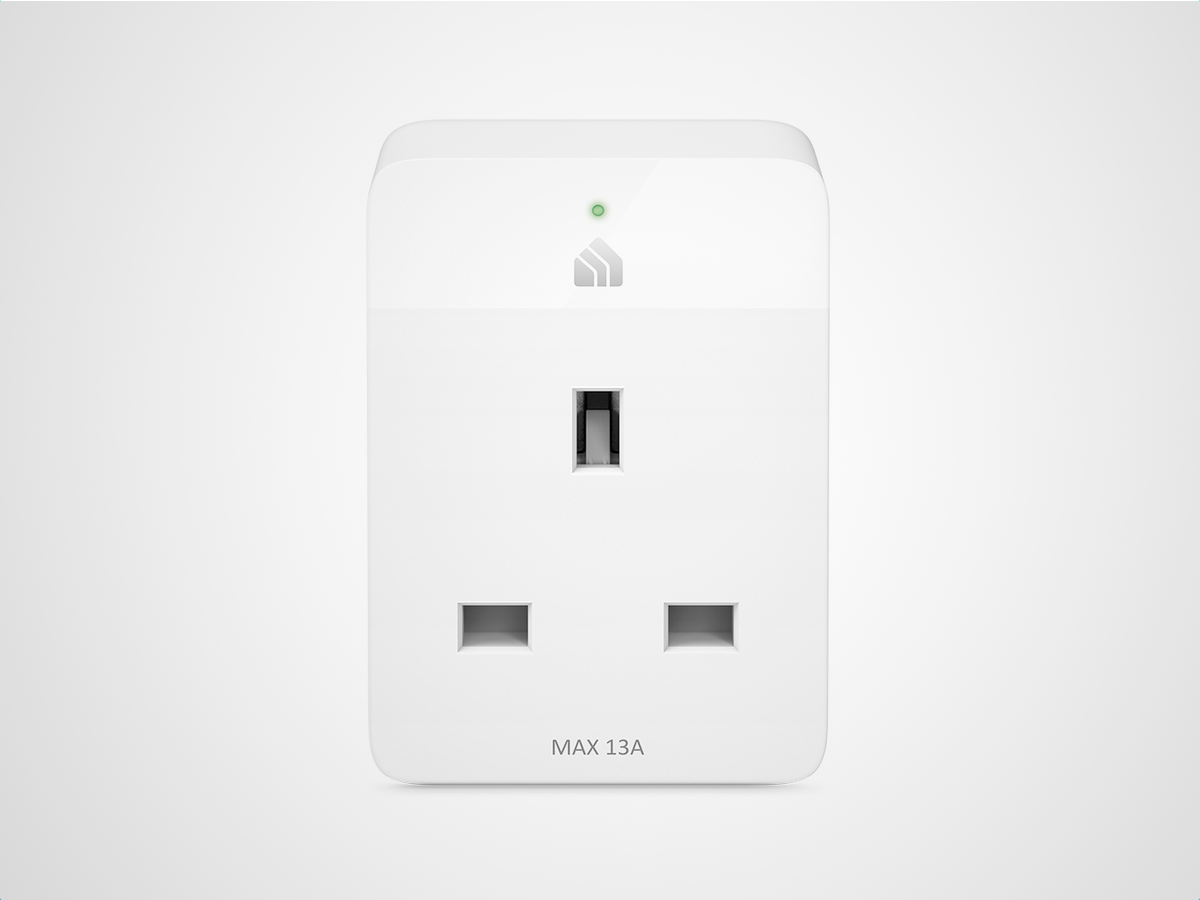 Want a cleverer cuppa? You could buy a connected kettle that boils up a brew at the tap of an app. Or you could save quite a lot of money and use the Kasa smart plug to upgrade your existing appliances instead.
Low-cost and compact, the outlet enhancer is designed to augment your electrical supply without blocking neighbouring plugs. Setup is a cinch: stick it in a spare socket, download the Kasa Smart app and add it to your Wi-Fi. You can then switch the plug on and off remotely from your phone, as well as setting timers and schedules to suit your daily doings.
And because the three-pin wizard works with Alexa, you can also use it to convert just about any mains device into something smarter. And it's quick to respond to voice commands, meaning it almost instantly sends power to whatever's connected. So you won't be waiting too long for that tea.
The brighter bulbs: Philips Hue White and Colour Ambiance Starter Kit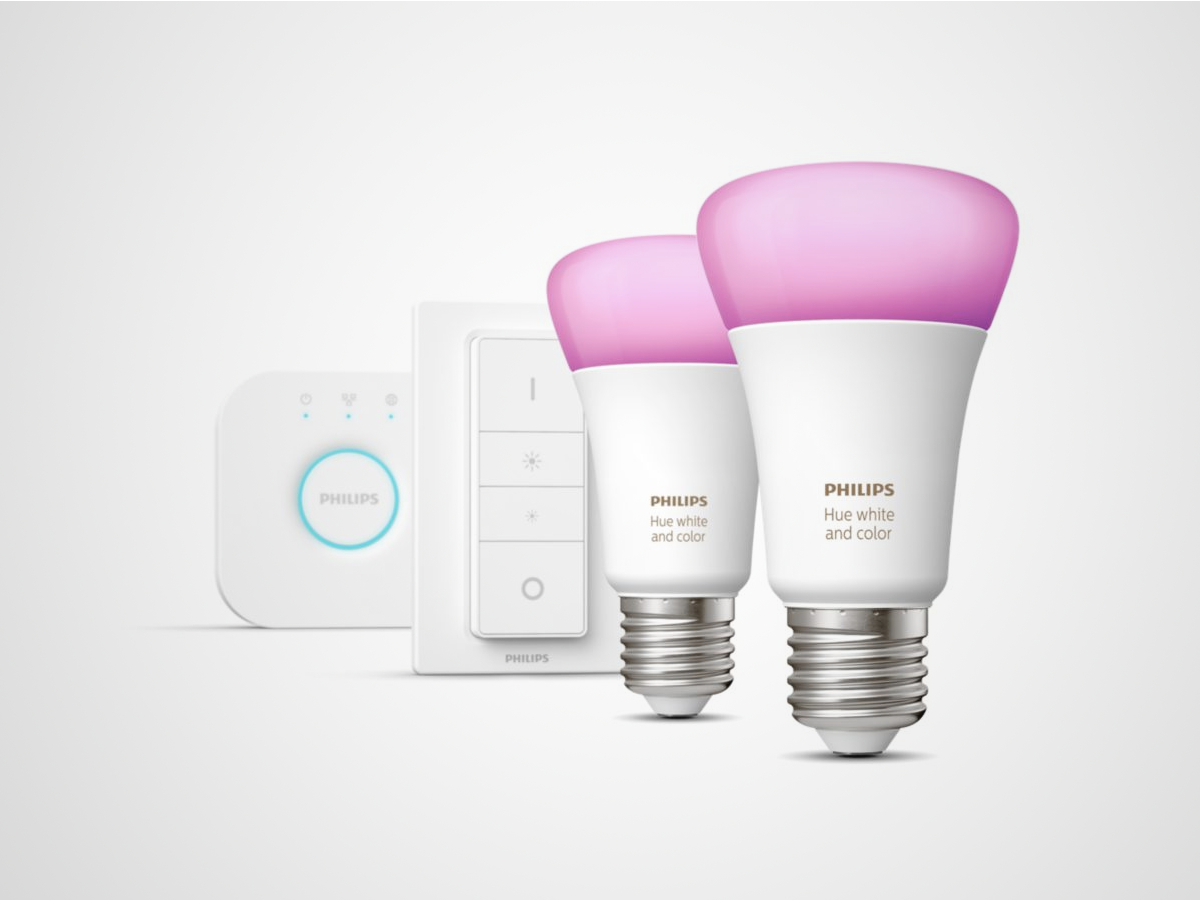 No smart home is complete until you can dim the lights with your voice – and Hue is the leading light in intelligent illuminations. Perennially expanded by Philips, the Hue line is now home to a vast array of options, from LED strips to ambient spotlights. But your best bet is the starter kit.
Ignore the plain bulbs and go for a colour-changing set. The brilliant thing about Hue is playing with its 16 million pigments. And this includes setting them to shine white if you want. The basic bundle includes two bulbs, two dimmer switches and a hub to plug into your router. Doesn't sound like a lot for three figures, does it? A steep price tag is the biggest downside of Hue – plus every extra screw-in costs upwards of £30.
But Philips makes it worth your while. An intuitive app means setting up your shiners is a cinch. You can use it to automate your lights and experiment with multicoloured 'moods'. Hue also gets regular security updates to leave hackers in the dark. And it all works in harmony with your existing smart home gadgets. Rather than locking you into one ecosystem, Hue integrates with everything – including Amazon's Alexa.
The hot controller: tado° smart thermostat V3+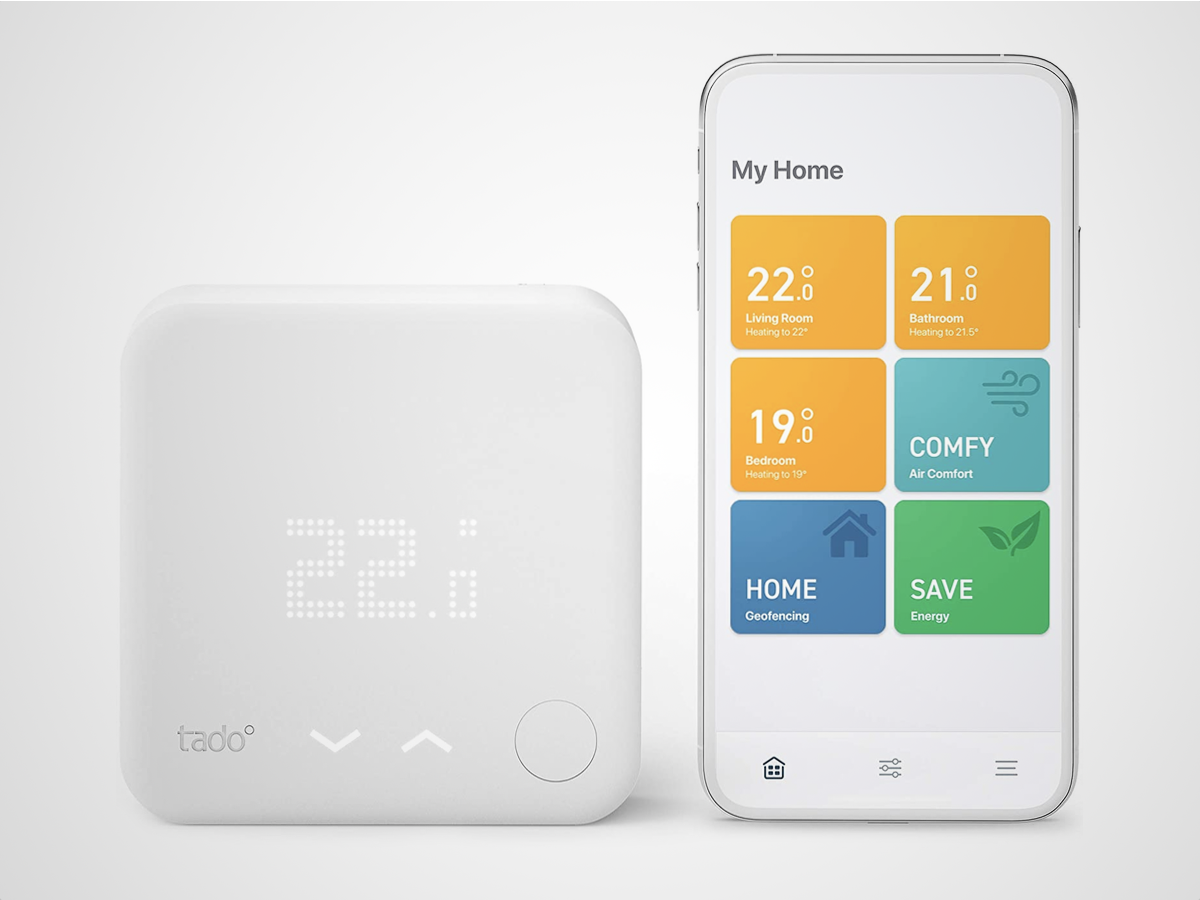 Not as pretty as Nest's shiny panel, Tado's V3+ box instead takes a low-profile approach to home integration. The rounded square camouflages well against a white wall, with a subtle LED matrix display offering one-colour status updates. So it's not particularly jazzy, but who says heating has to be?
Unlike the trickier Tado systems of old, the V3+ has blossomed into something that's easy to live with and genuinely useful too. Available in a range of setups to suit almost every kind of central heating system, the boiler buddy lets you set smart schedules, automatically adapts to changes in the weather and also plays nice with Alexa – so you can turn up the heat without leaving the sofa.
Multi-room radiator add-ons introduce efficient zonal heating, but there is a big initial outlay. There's also more to pay if you want clever geofencing to sense when you're coming home, plus open window detection and tips to head off a potential breakdown – all of which require a subscription to Tado's Auto-Assist. Though for £25 per year, the added smarts are almost certainly worth a pocket money payout.
The smart sucker: iRobot Roomba I3+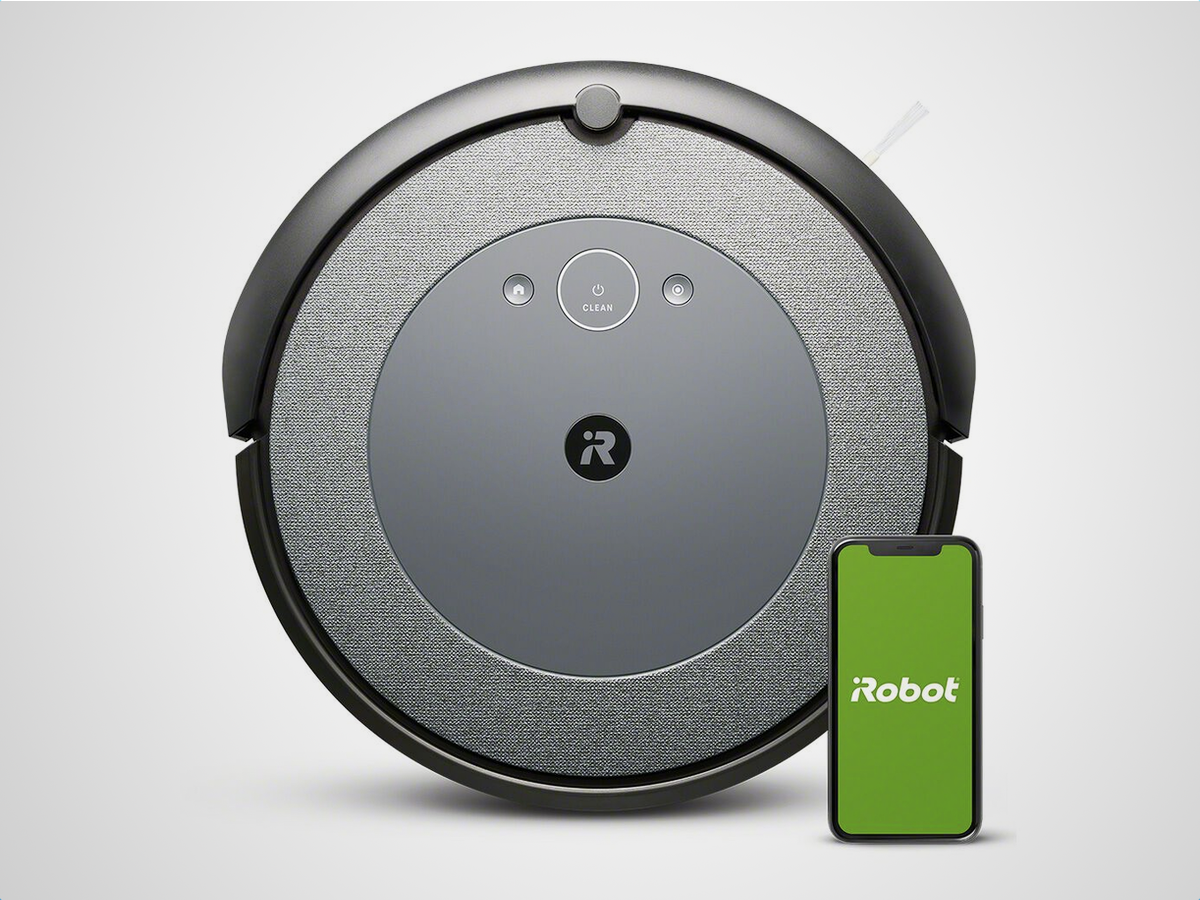 Robot vacuum cleaners will never stop feeling futuristic. And iRobot makes some of the best of them. Sure, the i3+ costs a lot more than your average Henry, but it has premium features that were up to now only available on Roomba's even pricier i7+ and S9+ models.
This includes Clean Base Automatic Dirt Disposal, which meant our droid not only cleaned up after us, but after itself too. It emptied weeks' worth of dirt and debris unaided into the Clean Base (which doubles as the charging station), saving us frequent visits to the bin. If that wasn't enough, it also captured waste in AllergenLock bags that block 99% of pollen and mould from getting up your nose.
A true Terminator of tidying up, the i3+ systematically sweeps your smart home, using sensors to feel its way around while avoiding furniture that it might get stuck under – all while using three different brushes to loosen and lift and dirt from every crevice. As well as taking orders from Alexa, the i3+ can learn your habits and offer schedules to suit you. It'll even suggest an extra clean when your area's pollen count is high or during your pet's shedding season.
The best outdoor Alexa gadgets
The brilliant bell: Arlo Essential Video Doorbell Wire-Free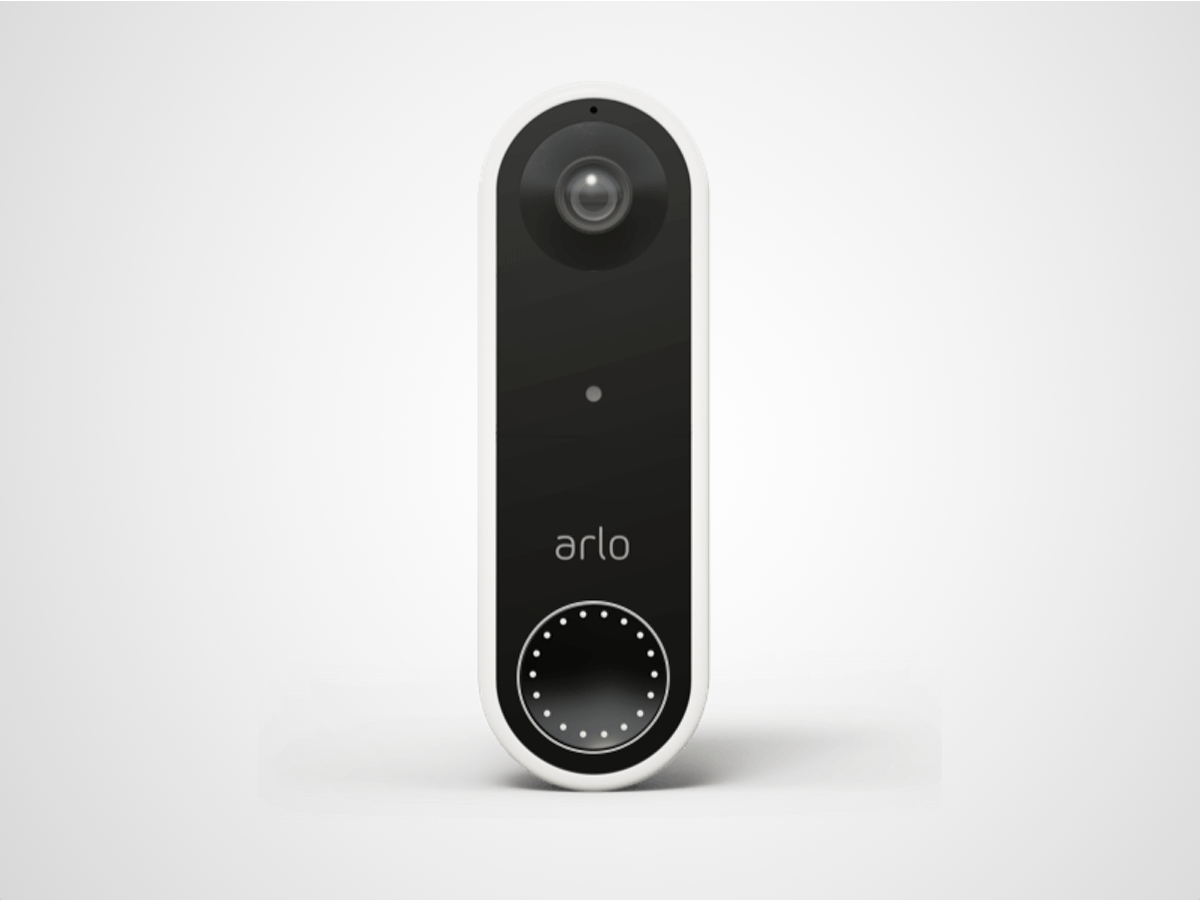 Ding-dong! Video doorbells let you see who's on your porch, even if you're not at home. Operating over Wi-Fi, they call your smartphone or Echo Show when someone rings the bell, so you can see them on screen and have a two-way conversation. They also send alerts if they detect movement – like an errant courier tossing your fragile package over the fence.
Arlo's accessible bell is a handsome and weatherproof rival to Amazon's own Ring dingers. It stands out with a 180-degree diagonal field of view, so it won't miss lanky people or parcels plonked down on the doorstep. Like its rivals, the Arlo is happy to take instructions from Alexa, but it also scores extra points for ease of installation and use. Image quality isn't always so top, with faces less sharp than the HD resolution suggests they should be.
The real question is about value. Once your free trial runs out, Arlo Smart costs £2.49 a month – on a par with Amazon's Ring Protect Plan (£2.50/m). The two vary in terms of added features, but Arlo's subscription is just about essential to make the device worth owning: without it, you lose the all-important activity zones for motion detection.
The robo mower: Bosch Indego M+ 700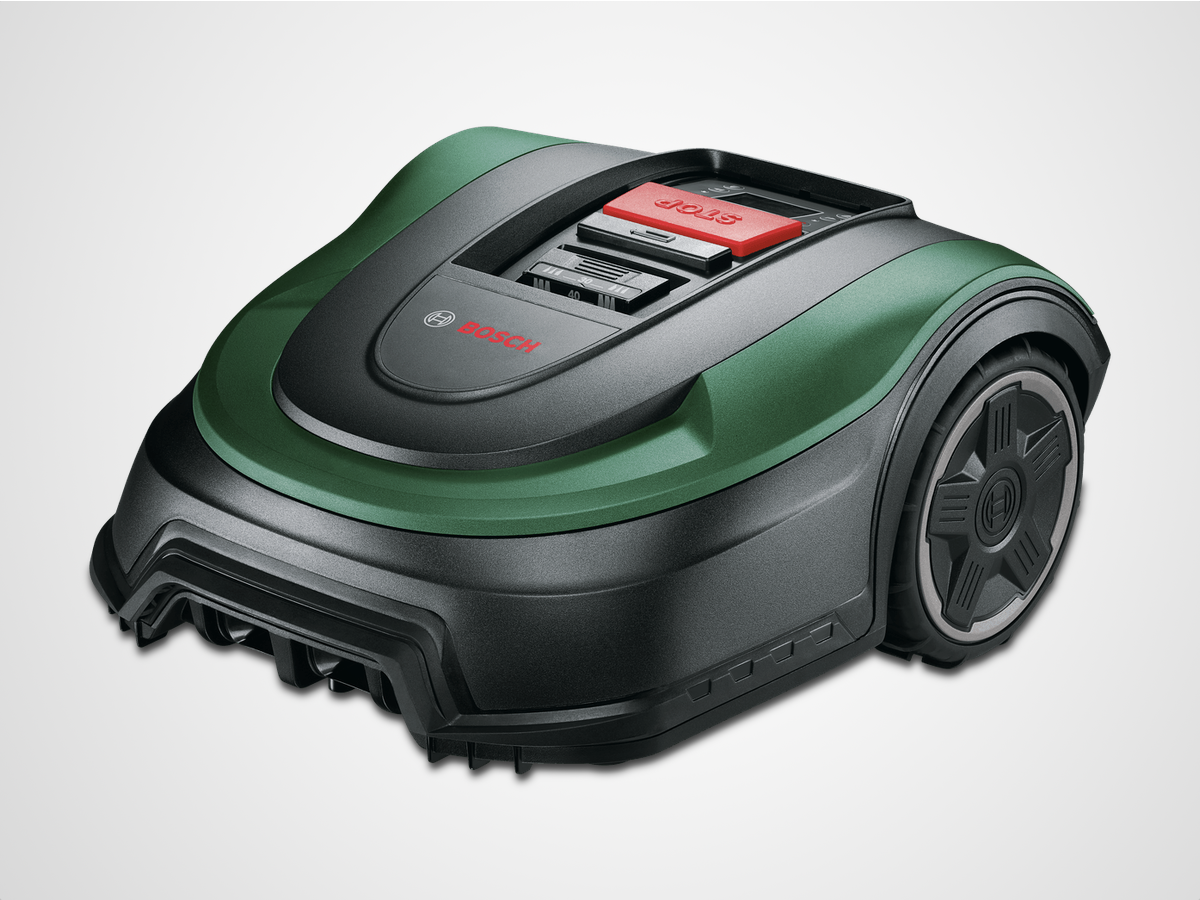 Lawn care without lifting a green finger: that's the gardening dream. And this Bosch 'bot is capable of running a blade over 700 square metres of grass unsupervised. You don't need a single expanse of green, either: MultiArea smarts mean you can allocate up to three patches to its patrol and it'll automatically address each one, as long as the total area doesn't exceed 700m2.
Rather than bumbling about randomly looking for grass to attack, its LogiCut intelligent routing calculates the fastest, most efficient way around your garden. The M+ 700 then mows in neat lines, pumping out mulched cuttings to help fertilise the soil. It can even start each cut by going around the edges to ensure they're all neat and tidy.
Sensors help with obstacle avoidance, while SpotMow mode allows it to focus on smaller areas that don't get the treatment as part of its normal routine – like the bits beneath your deck chairs. Download the dedicated Bosch Smart Gardening app for total control – or heckle Alexa: Amazon's voice assistant can set the M+ 700 mowing, or request a status update if you can't locate your lawn buddy.
The connected cookout: Traeger Pro D2 575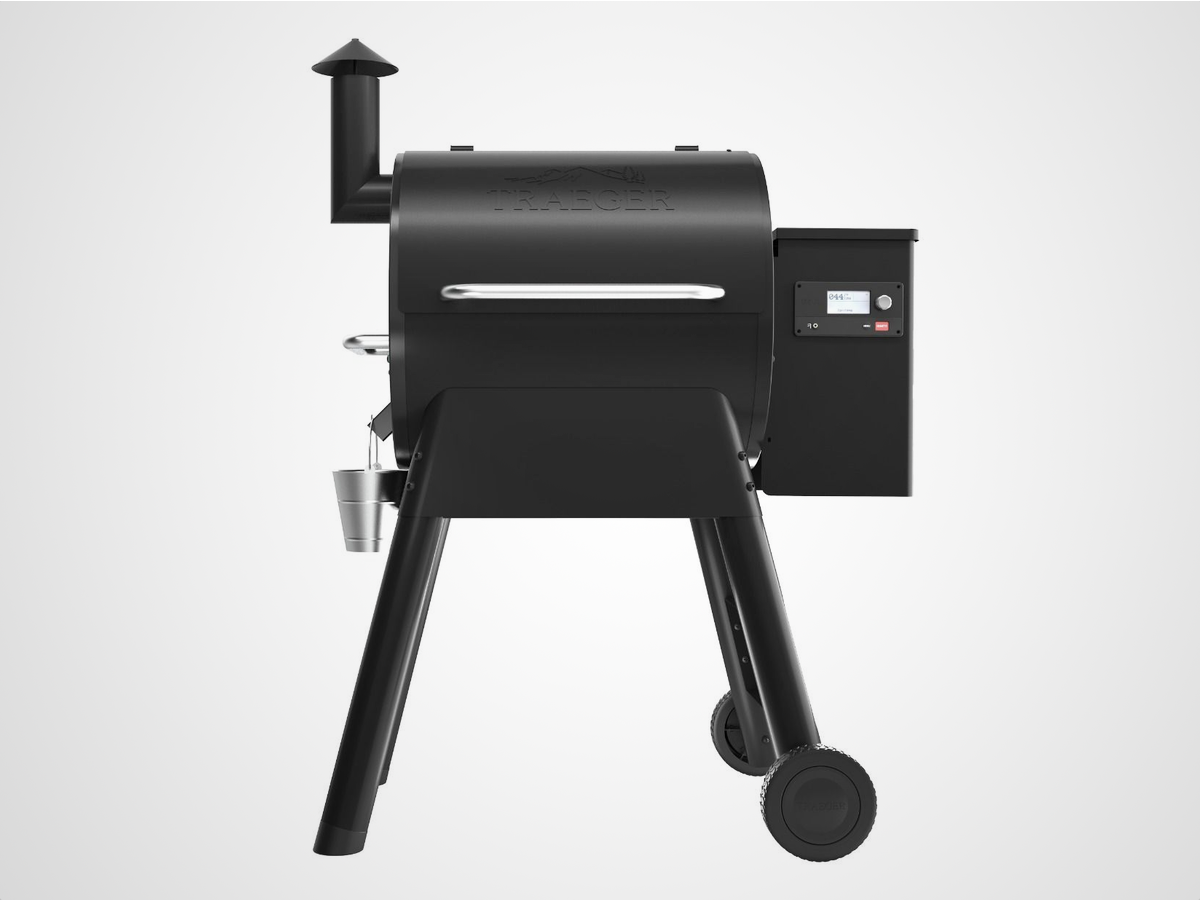 If you're the sort of person who thinks BBQs are a faff (and a surefire way to get food poisoning), then Traeger's Pro series might just change your mind. This hardwood pellet grill uses oven-like digital temperature controls and a meat probe for seriously easy and precise cooking – plus it plays nice with Alexa.
Plug the grill into the mains, prime the auger motor that pushes the pellets along a kind of conveyor belt to a fire pot, and you're ready to go to work. Traeger's approach of 'Set it and forget it' then kicks in. Select your preferred temperature using the dial and…that's it. Traeger reckons you can fit 24 burgers, five rib racks or four chickens into the drum. Grill, smoke, bake, roast, braise or BBQ: it's a 6-in-1 sizzler.
Connect the Pro 575 to Traeger's app and 'WiFire' tech lets you control things from the couch by changing or monitoring temperatures. Or activate Keep Warm Mode – handy if your game of beer pong has gone into overtime. You'll find over 1500 recipes on the app, while the novelty of asking Amazon's AI butler to crank things up to 500°F is unlikely to ever wear off.