The best smart plugs 2023: Alexa, Google, and Siri support
From turning your lamp on to upping the ante with energy monitoring, here are the best smart plugs on the market right now
You're looking to buy one of the best smart plugs, and we've made a list of some of the best smart plugs to make your decision easier. Scroll down, see which ones fit your needs, and enjoy making your traditional tech that little bit smarter. Whether you're looking to turn your lamp on and off without fumbling for the cord, or want to up the ante with energy monitoring, Siri, Alexa or Google Assistant voice support, you'll find what you need below.
They're ideal for bringing smartness to lamps and other non-smart lighting as well as controlling when things like music systems or smart speakers are switched on. Smart plugs are also great for when you need to leave your house for the weekend and can just switch everything off at the same time. Meet our list of the best smart plugs to choose from.
The best smart plugs to buy today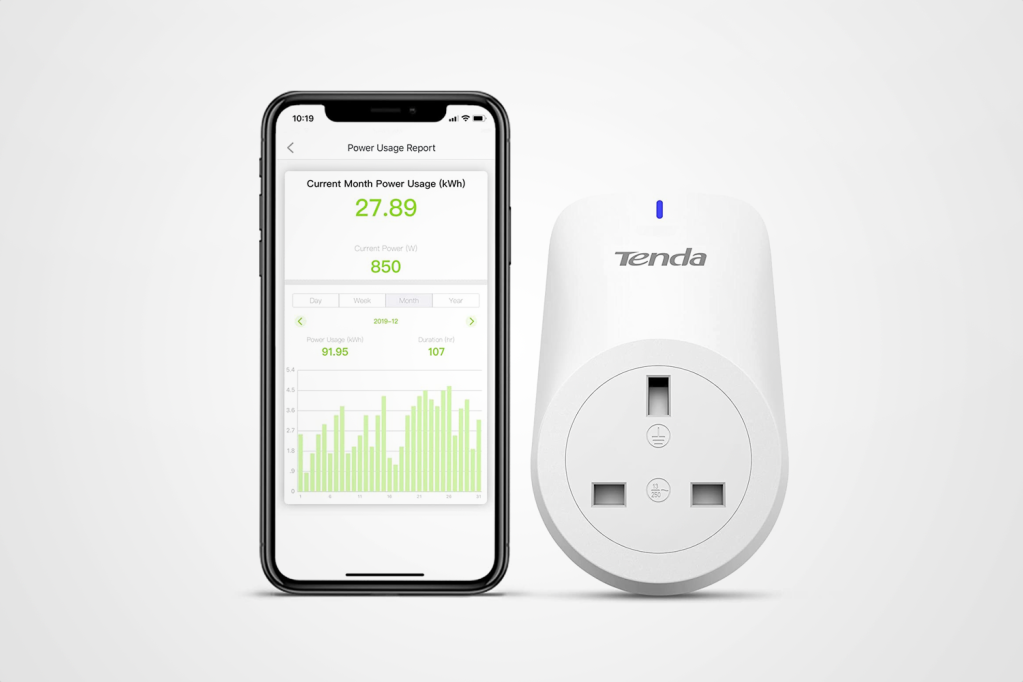 Tenda SP9
Tenda's SP9 smart plug is one of the better value options currently available. It might not have the sleekest or most compact design around, but it supports a max output of 13A, and can handle appliances up to 2990W, making it a versatile bit of kit.
Keeping life simple, it requires no hub, relying instead on a 2.4GHz Wi-Fi network, letting you control it remotely via an app or your voice. Alexa and Google Assistant are also supported, letting you turn off connected devices with a mere voice command.
Impressively at this price point, it also has built-in energy monitoring too, letting you see how much electricity your connected device is using — a particularly handy feature in these energy-critical times.
---
Meross WIFI Power Strip
If you're after something particularly robust with lots of flexibility, look no further than Meross' smart power strip. Featuring a whopping six sockets and four USB ports, it's more than capable of becoming the hub for all of your power and charging needs.
From consoles and tablets, to TVs and phones, you will become the master of your charging domain, topping up batteries and providing power with terrifying efficiency.
Better yet, it works with Siri, Alexa and Google Assistant, covering all voice-controlled bases, and has built-in surge protection too, for additional peace of mind.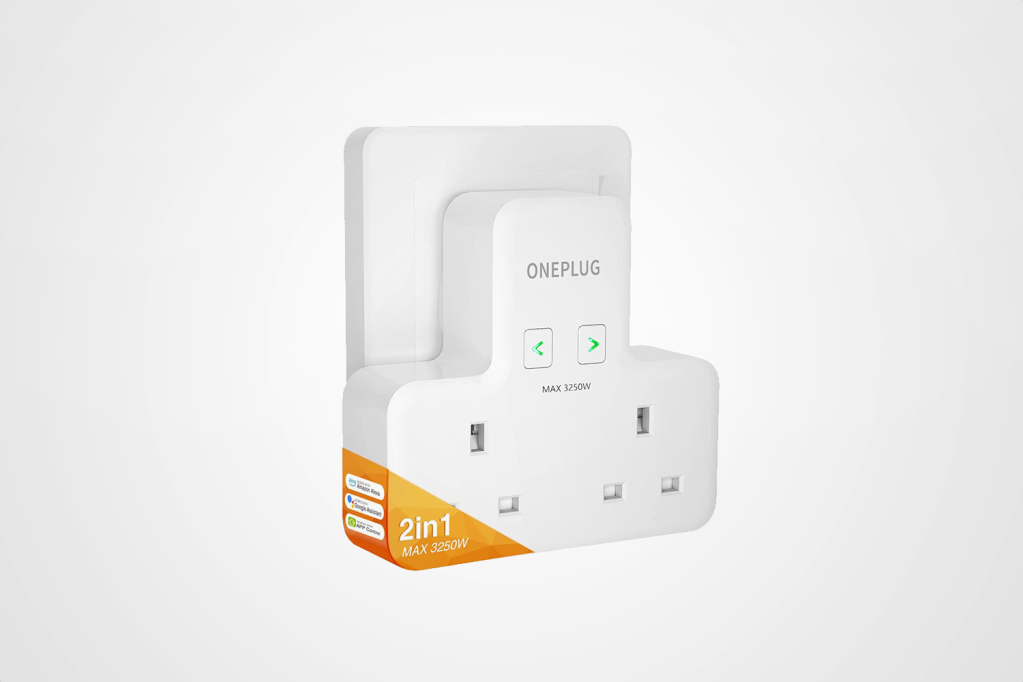 Oneplug 2-in-1 Smart Plug
Oneplug's 2-in-2 smart plug does exactly what you'd expect — namely, letting you convert a single socket into a dual smart socket with minimal fuss.
Using 2.4GHz Wi-Fi (meaning that there's no need for a hub), it features built-in surge protection, along with the ability to independently control the power of two devices at once.
Alexa and Google Assistant support, combined with a handy timer function, make for a compact, yet versatile dual power solution.
---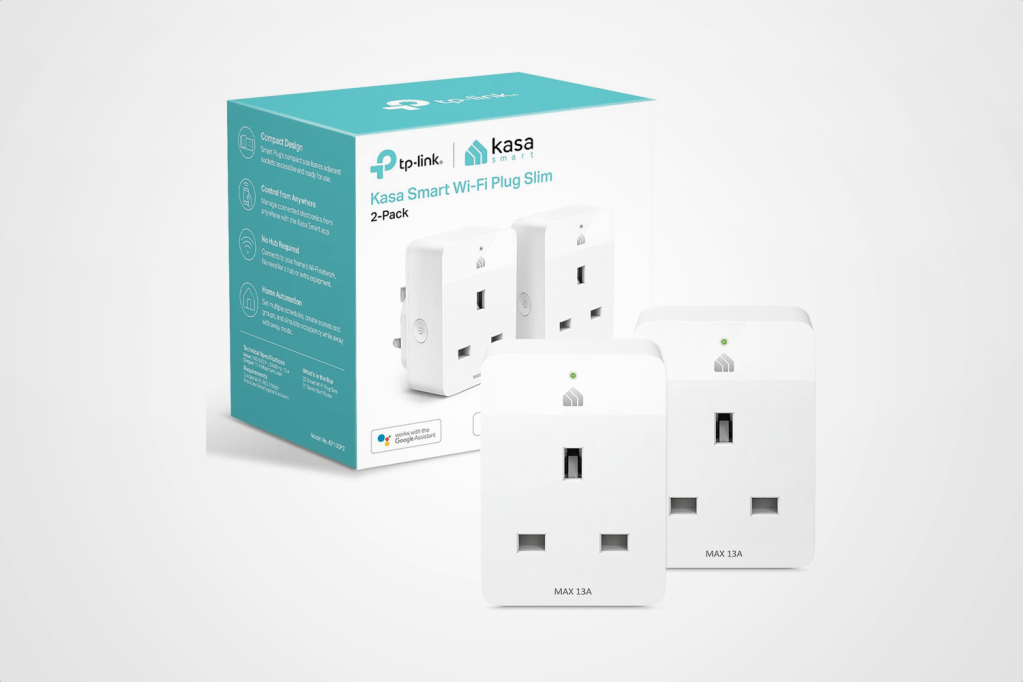 TP-Link Kasa Wi-Fi Plug Slim
This hubless pair of smart plugs from TP-Link use 2.4GHz Wi-Fi to carry out their duties. Controllable via an app or Alexa/Google Assistant, you can use them to remotely control multiple devices without having to lift a finger.
As with some of the other offerings on our list, the app also has a built-in timer function, letting you create the best schedule to suit your needs. And if that means simulating a raging house party to deter nefarious intruders while you're on holiday, then so be it.
If you fancy even better value, you can also get a triple-pack for a little extra.
---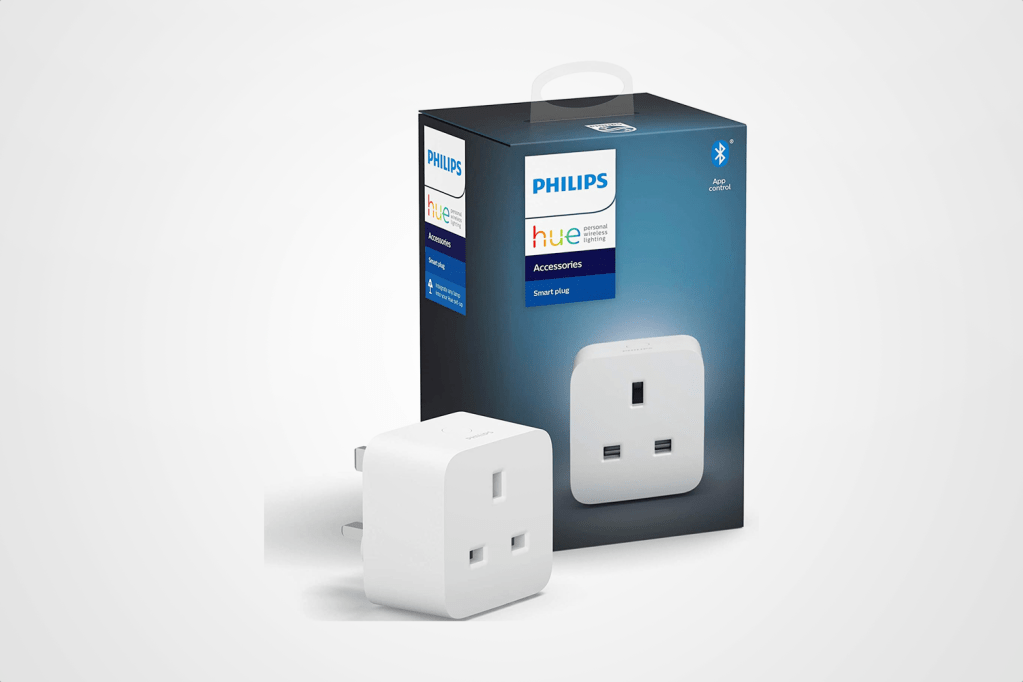 Philips Hue Smart Plug with Bluetooth
If you've already got a Philips Hue setup at home then it makes sense to stick with the brand for all of your smart plug needs, as it'll comfortably slot into your carefully curated ecosystem with minimal fuss.
If you don't have an existing Philips Hue hub, you can still handily control the smart plug via Bluetooth instead. This does mean you'll lose Alexa and Google Assistant functionality, though.
If you're a Hue Household then this makes the most sense — otherwise you're better off sticking with a cheaper option instead of forking out for the Philips name.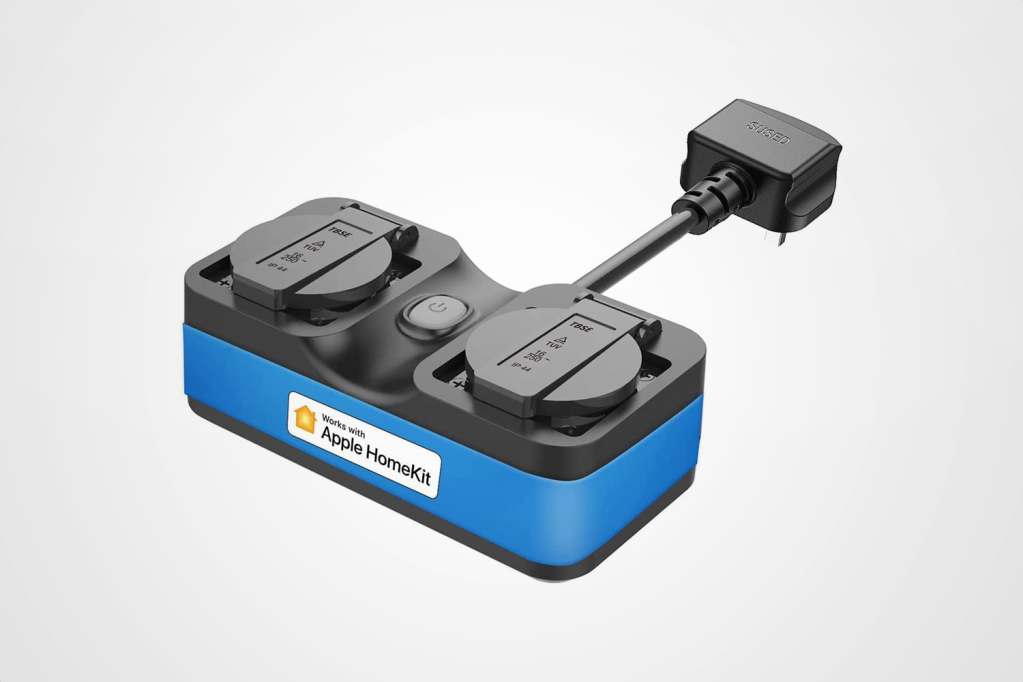 Meross Smart Outdoor Wi-Fi Plug
If you'd like to extend your smart home beyond the walls of your abode, then you'll need a suitable plug capable of shrugging off the odd splash.
This Siri, Alexa, and Google Assistant-compatible dual smart plug is IP44-rated, which means it can handle splashes when not in use, saving you from bringing it inside all the time.
If you plan on having things permanently connected to it, then you'll want to house it in a fully waterproof case/cover for additional peace of mind, letting you enjoy your elaborate koi fountain in peace.