Samsung Galaxy S10 vs Sony Xperia 1: Which is best?
Sony's new-look 4K Xperia takes on Samsung's fresh-faced Galaxy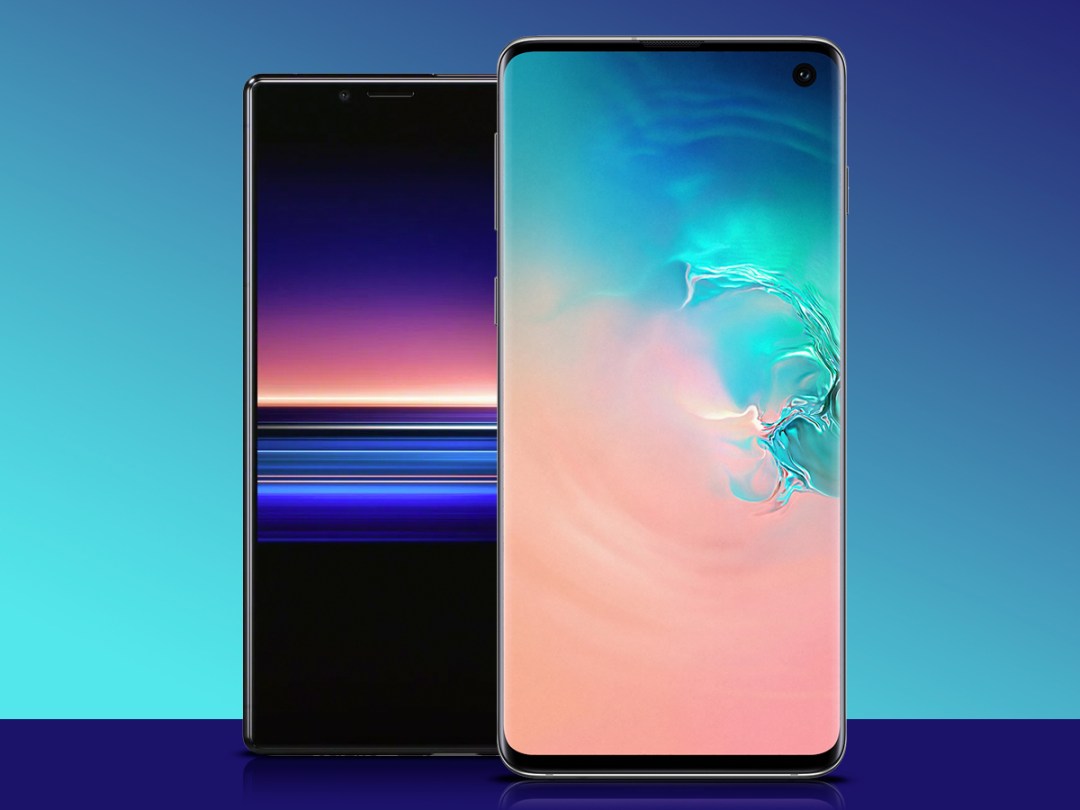 Until recently, Sony's smartphone division seemed destined to disappear: the company couldn't compete with top-end rivals and profits kept dwindling. But the Japanese giant turned things around in 2018.
Last spring's Sony Xperia XZ2 finally held its own with other flagships, and autumn's Xperia XZ3 was even better. But rather than iterate further, Sony has scrapped it all in favour of a very appealing new device: the Xperia 1. With a seriously super-tall display, alluring minimalism, and assists from all over the legendary electronics company, the Xperia 1 could be the one to make Sony a true smartphone leader again.
Of course, the competition is stiffer than ever – and Samsung's Galaxy S10 is one of today's hottest Androids. The Galaxy S10 has a sleeker punch-hole face, a triple-camera setup, and plenty of power packed within.
Which phone is more deserving of several hundred quid? Here's what we think, now that we've reviewed both handsets.
Design: Quite distinctive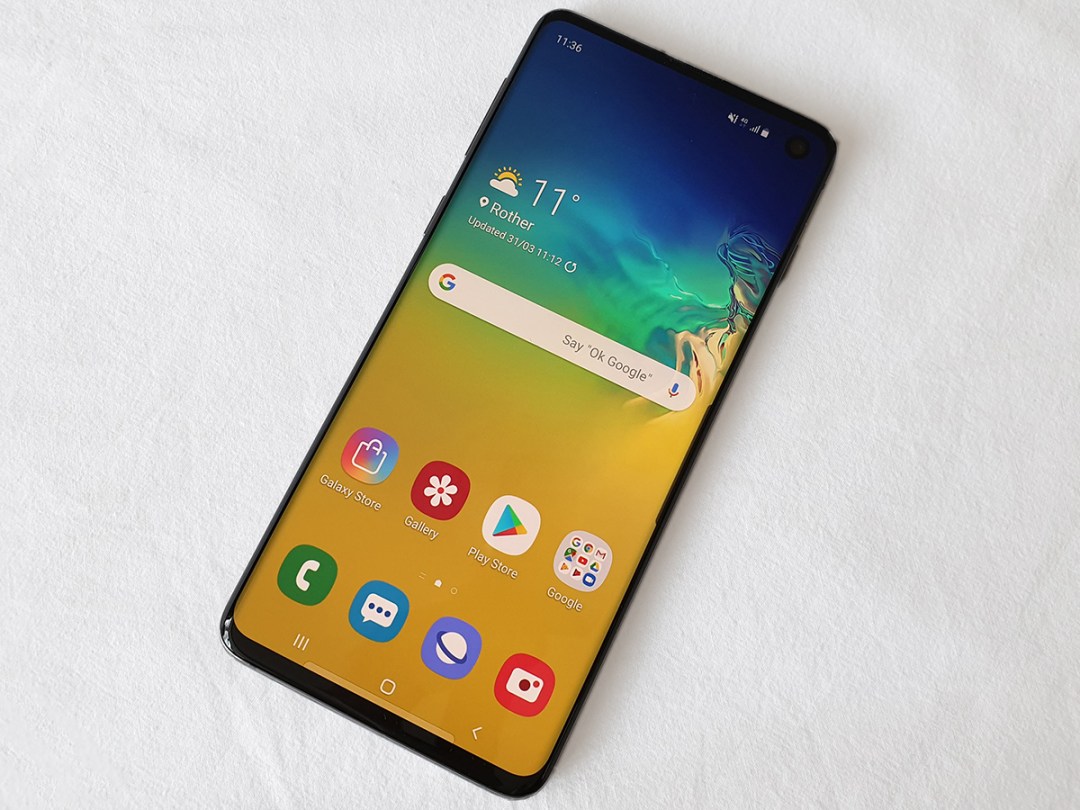 We see a lot of smartphones that look like they're cut from the same cloth, but that's definitely not the case with the Galaxy S10 and Xperia 1.
The Galaxy S10 trims most of the bezel above and below the screen by using a punch-hole cutout for the front-facing selfie camera, literally putting it right within the screen. Elsewhere, it's all glass, aluminium, and curves, building off of the familiar Galaxy S9/S8 design.
The Xperia 1 also has aluminium and glass, but it's defined more by its height than any bold new design shifts. We called it "ruthlessly efficient" in our initial hands-on review from MWC. There's no notch or cutout, which means it has a solid chunk of bezel on the top, but the silhouette here is definitely distinctive all the same.
We're split on this one. The Galaxy S10 has the sleeker overall aesthetic, but the super-tall design of the Xperia 1 is likewise totally unique.
Verdict: Draw
Screen: Quad HD… or 4K?!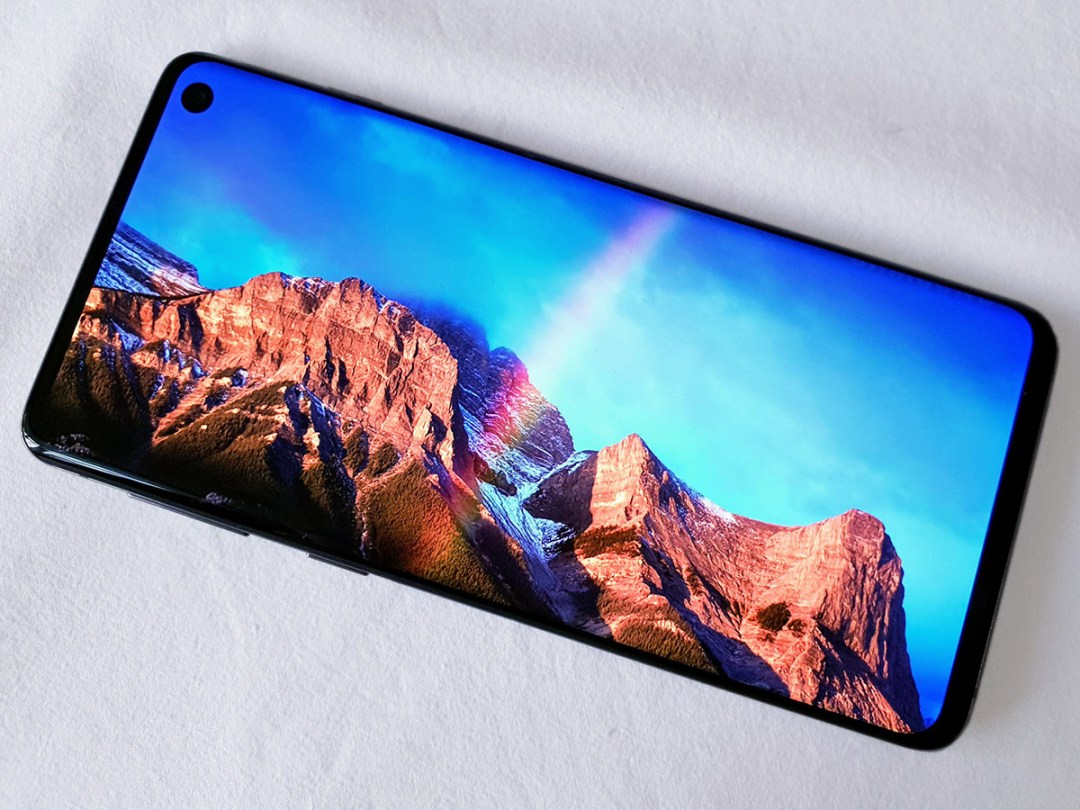 Samsung routinely has the best OLED screens around, and the 6.1in Quad HD panel on the Galaxy S10 is at the top of the pack. The small punch-hole isn't terribly distracting, and the trimmed-down bezel definitely makes the screen look even more immersive. It's a stunner.
Sony brings a major challenge in this category with the Xperia 1. Not only is the 6.5in 21:9 OLED the tallest phone screen around, but this large-and-in-charge display comes in at a whopping 4K resolution with HDR in tow. Do you really need a 4K screen for a handheld device? You know, probably not, but the clarity is unmatched.
That should've been enough to put Sony on top, but we're a little disappointed to say that the Xperia 1's screen isn't all perfect. It doesn't get as bright as some flagship rivals, plus viewing angles are a little iffy. It has some advantages here, but the Galaxy S10's screen is fabulous all-around.
Verdict: Samsung Galaxy S10
Camera: One, two, three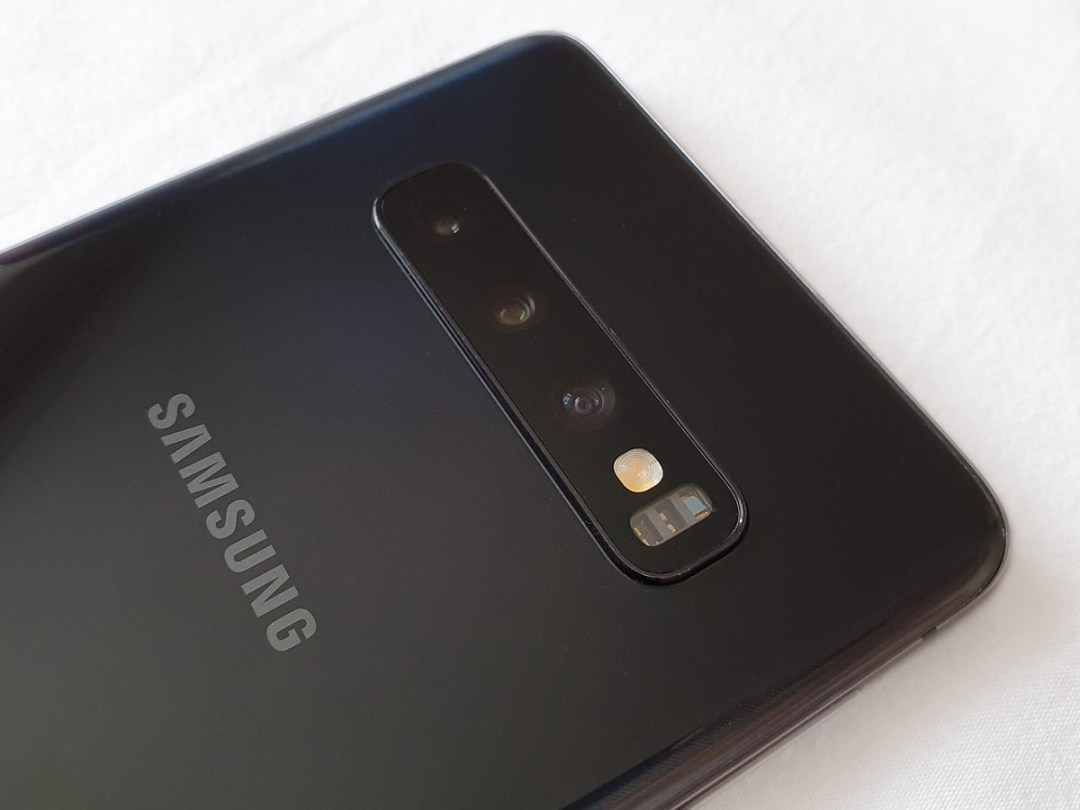 Both Samsung and Sony made big moves this time around, each moving from a single back camera in the Galaxy S9 and Xperia XZ3 respectively to a triple-camera setup this time.
This year's Galaxy S10 setup builds upon the 12-megapixel main wide-angle sensor with a dual f/1.5-f/2.4 aperture, augmenting it with 16MP (f/2.2) ultra wide-angle and 12MP (f/2.4) telephoto lenses. On the other end, Sony opts for a triple 12MP approach, at 16mm (wide), 28mm, and 52mm (telephoto) settings. It borrows autofocus skills from Sony's powerful Alpha camera line, with a BIONZ X image processing engine.
And ultimately, both are super versatile and pretty great overall. Samsung has routinely had strong cameras of late, but not the absolute best of the best, and that's the case again here. We'd still rather wield the Huawei P30 Pro, but the Galaxy S10 is a strong second option. Meanwhile, Sony has struggled on the smartphone camera front for ages, but it's hard to complain here. You can't go wrong either way.
Verdict: Draw
Performance: It's close
It's about even here: Sony uses Qualcomm's Snapdragon 855 chip everywhere, while Samsung uses the same processor in the United States. However, we see Samsung's own Exynos 9820 chip in Europe, instead, and benchmark tests show advantages in both directions.
Samsung goes for a meaty 8GB RAM while Sony settles for 6GB, but that's still a lot to play with for multitasking and other heavy-lifting needs. Ultimately, both of these Android 9.0 Pie phones are super speedy and capable.
Verdict: Draw
Battery and perks: Galaxy of perks
The battery packs are pretty close here: Samsung has 3,400mAh in the Galaxy S10, while Sony opts for 3,330mAh for the Xperia 1. Neither of these is particularly huge compared to some of the competition, but both should get you to bedtime without a top-up… unless you push them hard. You'll likely see a bit more of charge left on the S10 at the end of the day, really, since Samsung's phone has a smaller, lower-resolution screen.
The Galaxy S10 has wireless charging onboard, and also packs in PowerShare reverse wireless charging, a feature that lets you pop another wirelessly-chargeable phone (or say, Samsung's Galaxy Buds) on the back for a top-up. Unfortunately, you won't be able to charge the Xperia 1 like that… because it doesn't have wireless charging at all.
The Xperia 1 and Galaxy S10 both come with 128GB storage, although Samsung also has a 512GB model available. And in both cases, you can pop in a microSD card to boost that tally.
Sony's fingerprint sensor is now located on the power button on the side of the phone, while Samsung opts for the increasingly trendy in-display sensor. Trendy as it may be, the Galaxy S10's sensor is pretty fidgety, even following software updates. Sony's sensor works just fine, meanwhile.
Samsung's phone also supports the Gear VR headset shell, letting you tap into immersive virtual reality games and apps, while the Xperia 1 has no such equivalent. And the Galaxy S10 still has a 3.5mm headphone port, while the Xperia 1 sadly doesn't.
Verdict: Samsung Galaxy S10
Verdict: It's a tough call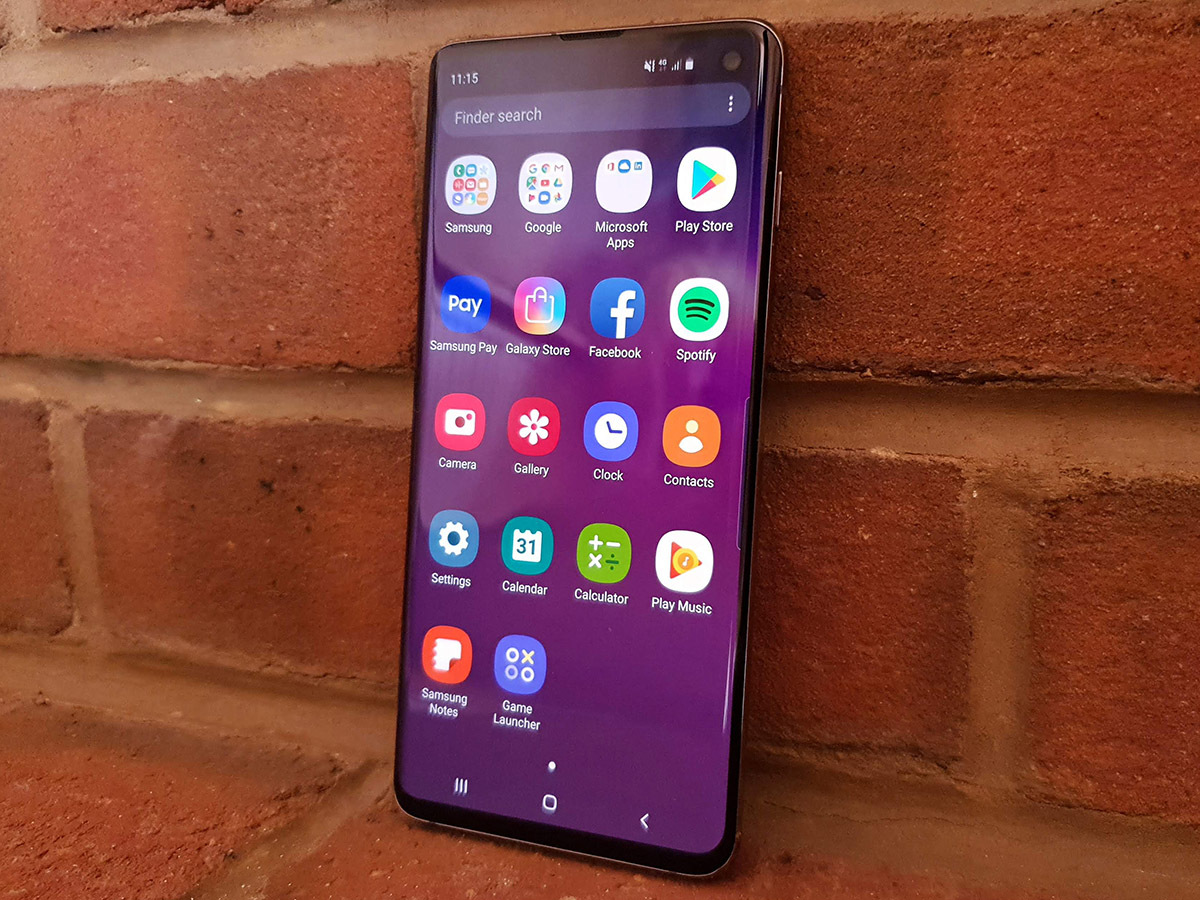 Samsung is usually the safe bet, but Sony's track record with flagships has really improved over the last year – and even then, we still thought the Galaxy S9 was the better overall pick above the Xperia XZ3. But this time around, it's an all-new battle.
And still, we think Samsung has a decent edge here. Sony's super-tall, 4K-screen-packing phone has some big benefits, it's plenty fast, and the triple-camera setup is great. But Samsung's screen is better overall despite the resolution drop, plus it has perks like wireless charging and reverse wireless charging, a headphone port, and Gear VR support. It's also £50 cheaper at £799, as opposed to £849 for the Xperia 1.
Some people will no doubt dig the extra-tall look of the Xperia 1, and honestly, more power to them. It's a great phone. But the Galaxy S10 is the better overall option at a slightly lower price, to boot.
Winner: Samsung Galaxy S10