Promoted: 7 ways the OPPO R7 Series smartphone will steal the show
It looks great, takes brilliant pictures and packs some serious tech under the hood. Here's why the OPPO R7 Series, which covers the R7, R7 Plus and R7 Lite, could worry some smartphone heavy-hitters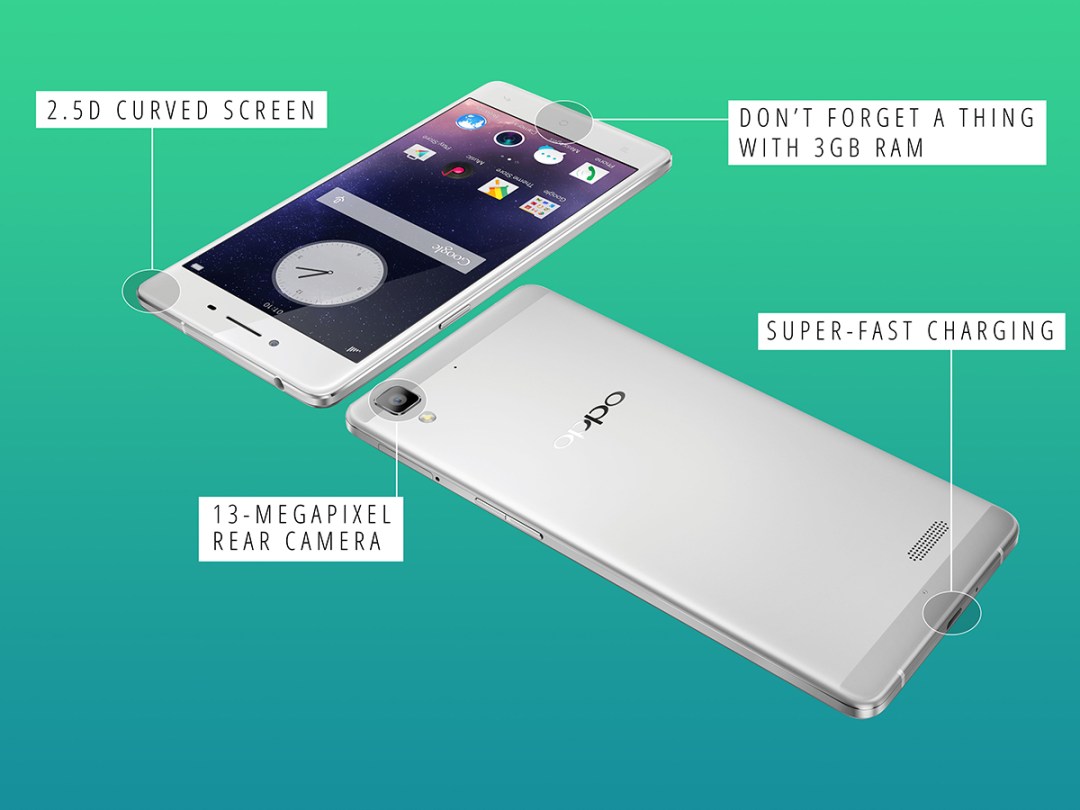 While the competition in the mid-range smartphone market is fierce, a new challenger has emerged to show their rivals how it should be done.
You might already have heard of OPPO thanks to its partnership with FC Barcelona, and there's no doubt that you'll be hearing a whole lot more about it after the R7 Series hits the shelves.
It's the newest representative in the mid-range smartphone market, and here are seven reasons why it's a phone to shout about…
1. It has a full metal jacket
Let's be honest. The aesthetic appeal of your phone has become as important as the looks of any of your other accessories, from purses and wallets to glasses and bags.
A phone might function like a NASA computer and let you take photos like David Bailey, but that's no good if it looks like it's been bludgeoned together with hammers. So it's a good thing that the R7 Series provides both brains and beauty.
There's the 2.5D curved screen, for a start – which is good news for your hands, as a little bit of curve makes a phone feel more natural than a flat screen, and is a perfect match for the metal unibody back.
The metal back is designed to replicate the arc of a violin, an instrument perfectly suited to the contours of your hands. And a whole lot of buffing has gone on, with 48 polishing processes making the aircraft-grade magnesium-aluminum alloy body feel like velvet.
On the R7 Plus the back also houses a fingerprint scanner which allows you to unlock your phone with just one touch of your finger.
2. It makes photography an art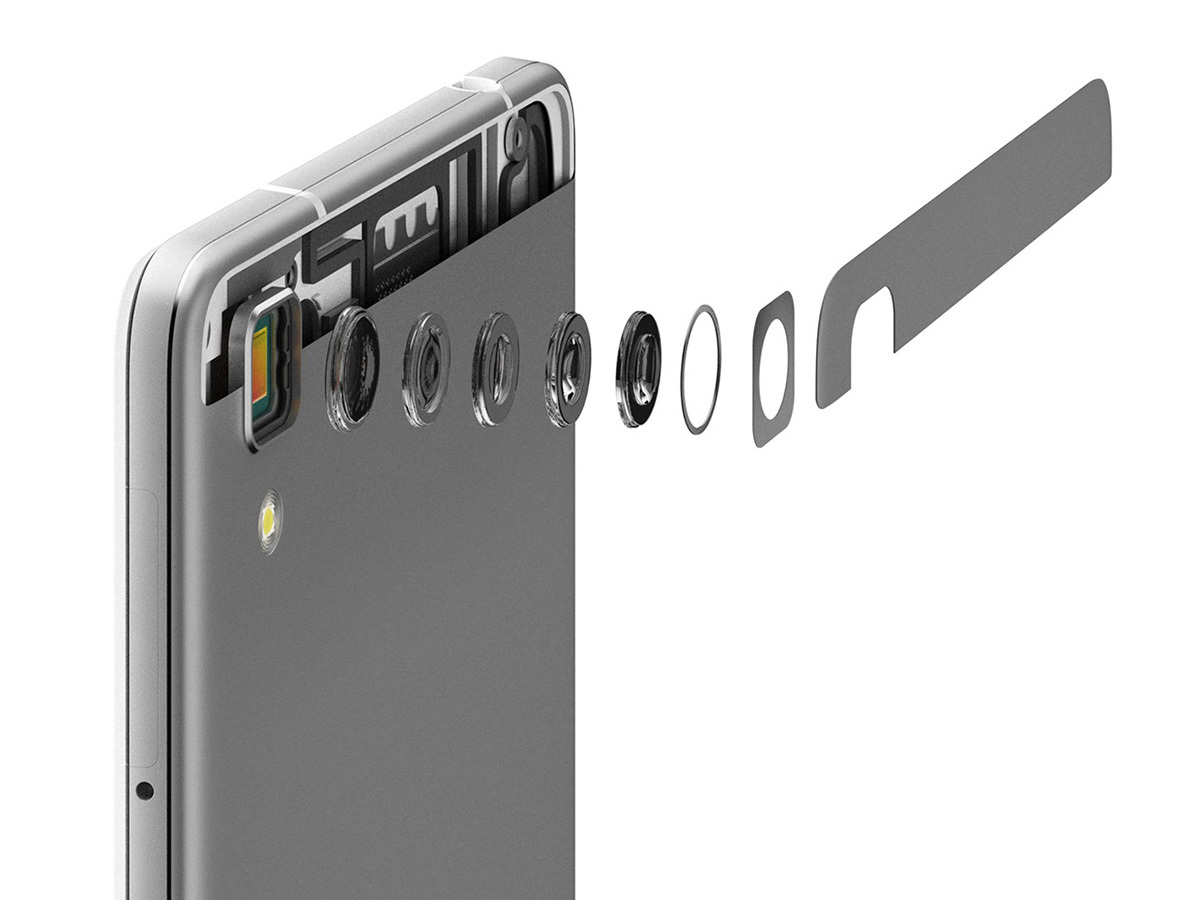 If you love your photography then you're in for a treat. Not only does the R7 Series come with a 13-megapixel rear camera and an 8-megapixel front camera, but you can stitch together up to four Ultra HD photos to create a massive 50-megapixel shot.
If you're often on the move when taking your photos, then the R7 Series comes with a smart exclusive feature to improve your pictures. New Flash Shot technology means that even if you're dancing, running or rollercoasting, the Phase Detection Auto Focus will cut out the shake and allow you to take the perfect photo immediately.
If you like playing around with your pictures, then there's good news: OPPO has optimised the camera hardware and software, and added 23 filters and background-blurring functions under the Pure Image 2.0+ banner, which allows you to get creative with your pictures.
There's even something for selfie-obsessives: the Beautify 3.0 feature means you can smooth those wrinkles and thin those jowls without having to resort to crazy Myspace angles.
3. It will delight selfie fanatics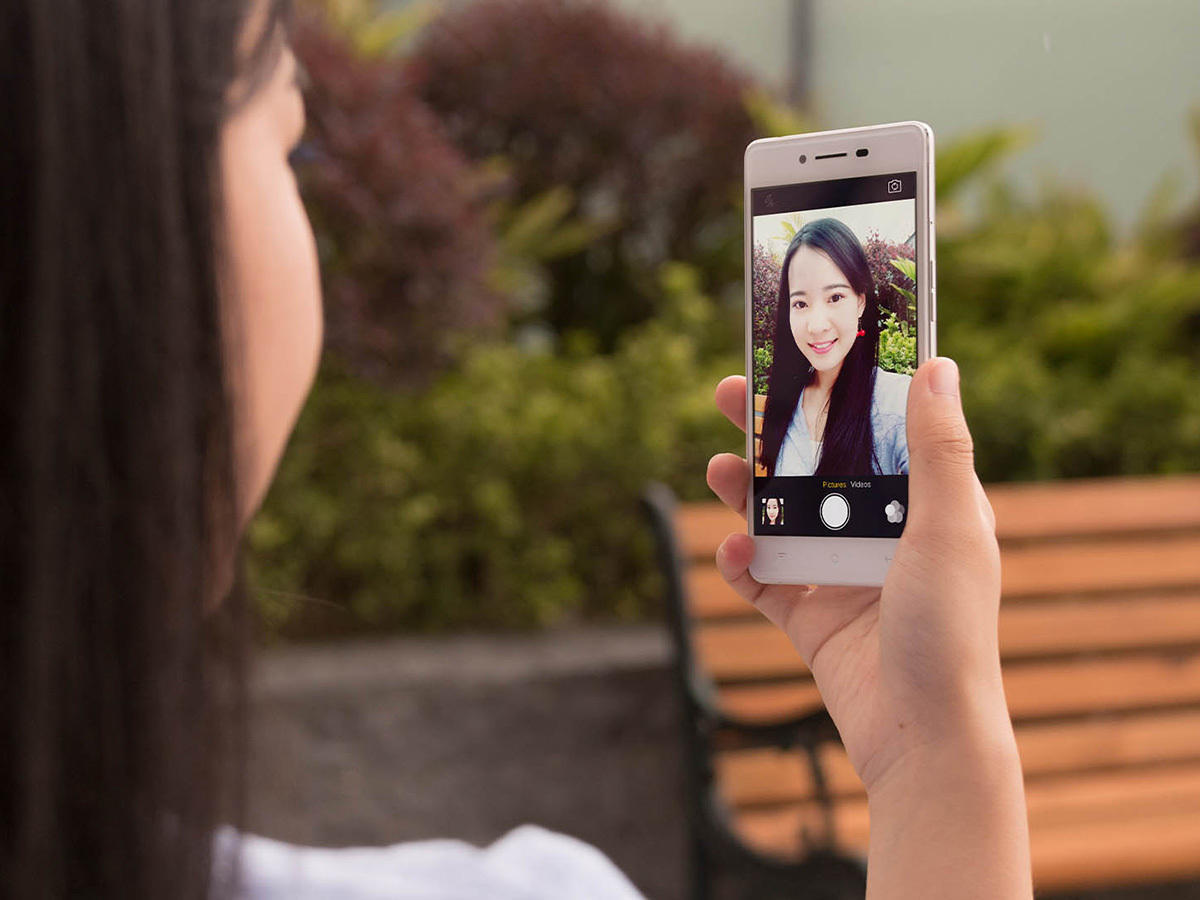 The R7 Series comes loaded with Beautification 3.0, from its Pure Image technology. If you're a selfie-aholic, then this is the perfect aid for you. Armed with multiple modes for you to simply and quickly customise your preferred effect, it also helps to match gender and age.
Any unfortunate spots or blemishes can be erased as if they never existed, turning the R7 Series into every selfie-lover's best friend. And with an 8-megapixel snapper behind it all, you know your duck-face will look its best.
4. It has super-fast charging and a big battery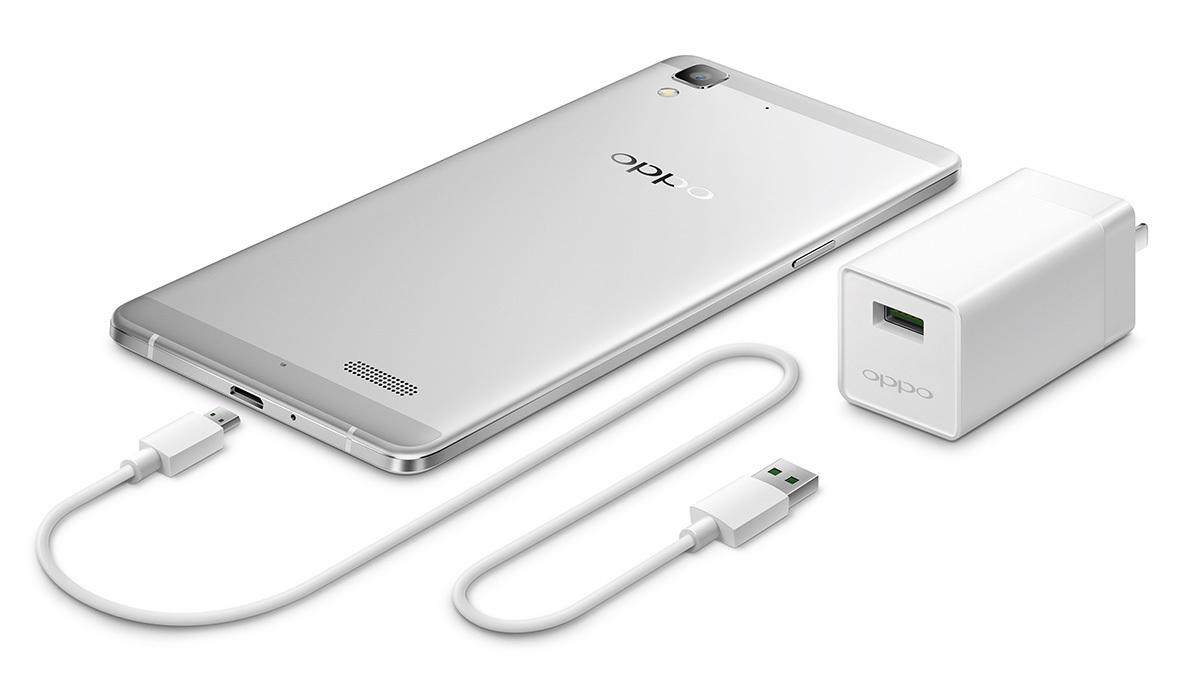 That sensation as your phone battery inches closer and closer to an empty tank is one of modern life's great feelings of hopelessness. So any phone that charges quickly and stays charged should be enough to make a grown adult weep tears of joy.
The R7 Series arrives with the VOOC Flash Charge, one of the fastest and safest charge technologies in the smartphone industry. Just five minutes of charging – the time it takes to make a cup of tea and nibble on a biscuit – gives you enough power to make two hours of phone calls.
Add another 25 minutes of charging with the VOOC Power Bank and your phone battery is already 75% full. The R7 Plus also comes with a 4100mHA battery with VOOC, giving you enough charge to last all day.
5. It won't forget a thing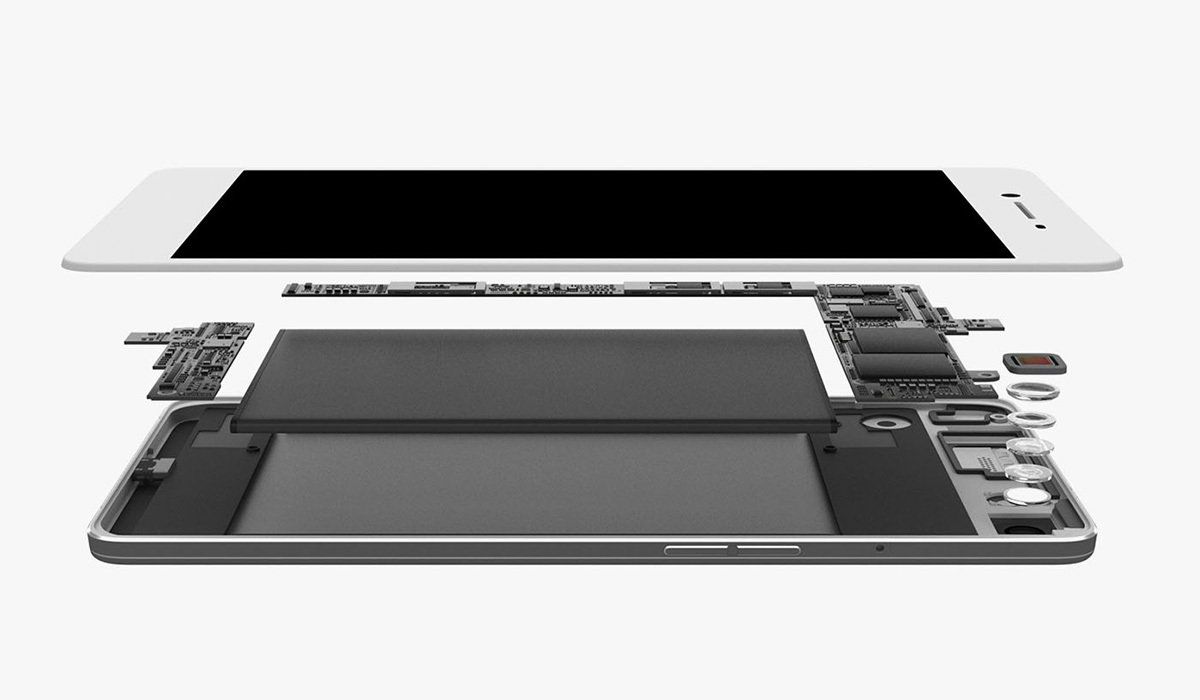 The R7 Series has a punchy 8-core processor and is the first phone among its kind to offer 3GB of RAM. That means no more waiting for stuff to load. Bliss.
6. It's a treat for your eyes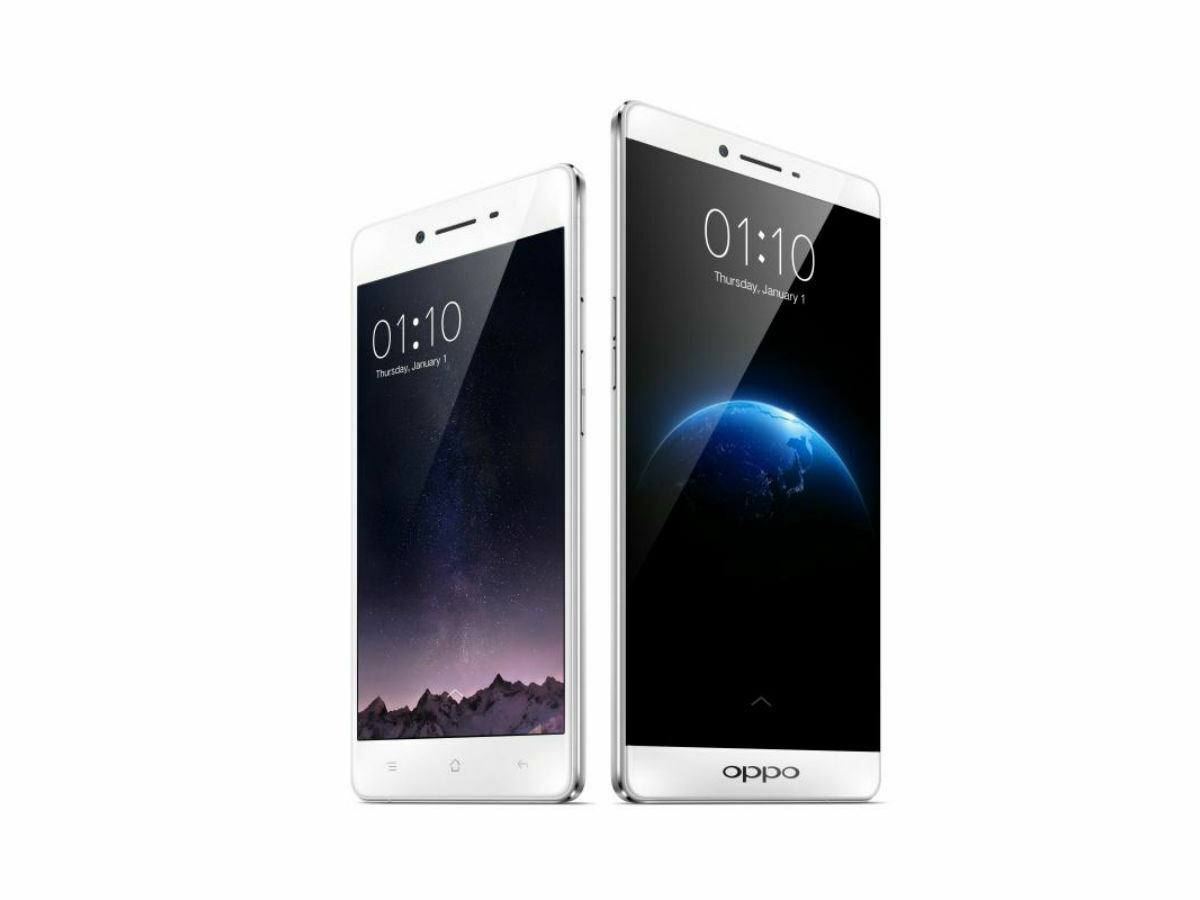 The Super-AMOLED glass screen is an eye-pleasing 5 inches on the R7 and 6 inches on the R7 Plus, with 1080p resolution. What does this mean for you? Well, it means you can enjoy your streaming and games without having to squint like someone who's forgotten their sunglasses in the desert. All of this while still fitting snuggly in your mitts.
7. It's got some clever tricks
The ColorOS 2.1 operating system ensures that the phone not only looks great but also comes with a large dollop of fun. Even when your screen is off, a series of simple on-screen gestures means you can instantly make calls or access your camera and music, so no more fiddling about.
A little shake allows you to transfer across pages and manage your icons, and you won't miss a thing with the instant notifications – even when your screen is locked.
To find out more about the OPPO R7 Series, click here >>>