Google Pixel Fold vs Galaxy Z Fold 4: which is best?
Who will win the battle of the foldable phones?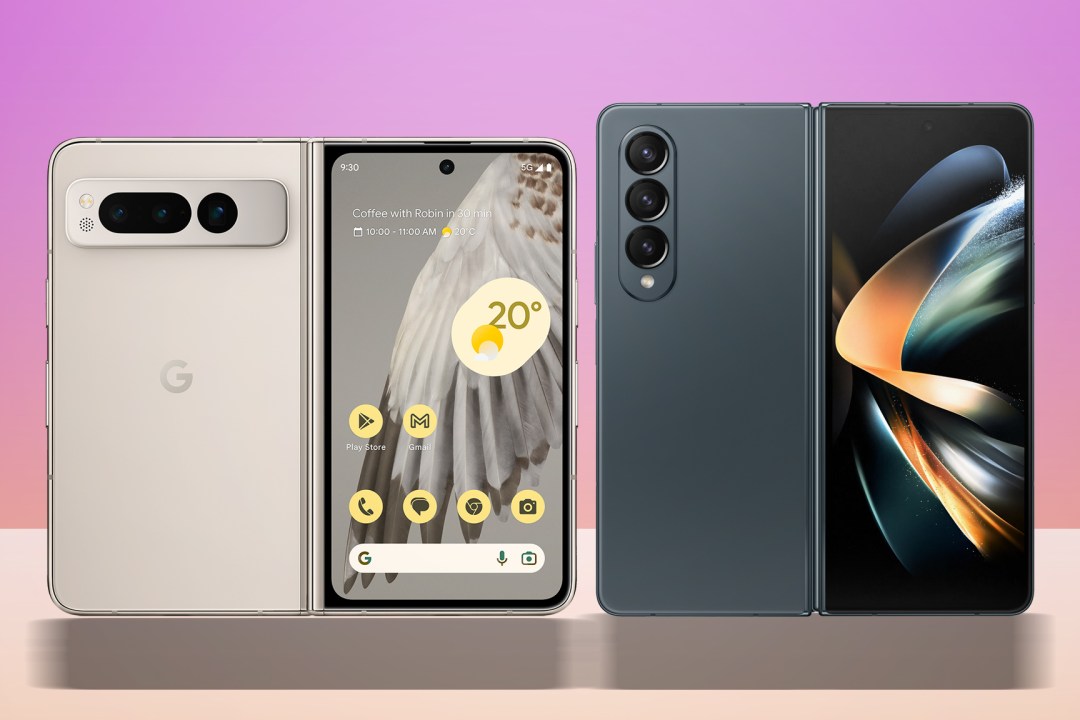 Samsung, Huawei, Motorola, Oppo, now Google. Foldable phones are all the rage, and Google is muscling in on the action with its latest smartphone – the Google Pixel Fold.
The Pixel Fold is Google's entryway into the world of foldable phones. It's a market that has, to date, been dominated by Samsung and four-star models like the Samsung Galaxy Z Fold 4. They offer some unique characteristics, such as bigger screens and hands-free viewing. But there are downsides to the folding phone, with the concept needing to (almost quite literally) iron out the creases still remaining.
By the luxury of simply being Google, the Pixel Fold has immediately made itself a big player in foldable phones. But how does it stack up against its current most direct competitor – the Samsung Galaxy Z Fold 4. Until we can get our hands on a Pixel Fold, we can't say for certain. But we can compare the spec sheets.
---
Design & build: widescreen
Unfolded, the Pixel Fold could easily be mistaken for any other Pixel device. This includes the main camera strip on the reverse, with a closed display of 5.8inch. When closed, the Pixel Fold works not to differently to a regular Pixel device. Phone calls, texts, apps and internet browsers can all be accessed through the outer screen.
Flipping open the phone, and the screen extends to a full-screen 7.6inch. It's thin, even when folded, with a design that Google says is the thinnest on the foldable market. The rounded edges are larger than we've seen on other Pixel devices, which gives the handset a much smoother profile. All that screen means there's more space for accidental spillages. Thankfully, for the clumsy amongst us, the Pixel Fold is water resistant with an IPX8 rating.
The Samsung Galaxy Z Fold 4, meanwhile, comes with a unique USP. Samsung says it's been tested to withstand 200,000 folds, but the screen crease hasn't quite disappeared. It's sturdy and reliably built, with no worrisome flex when bent. It can also be used hands-free, placed on a table like an open book for unfussy viewing. Its accident-protected with IPX8 water resistance, and comes with a pre-installed screen protector and an 'S Pen' designed to reduce scuffs and scratches.
---
Screen & sound: handheld cinema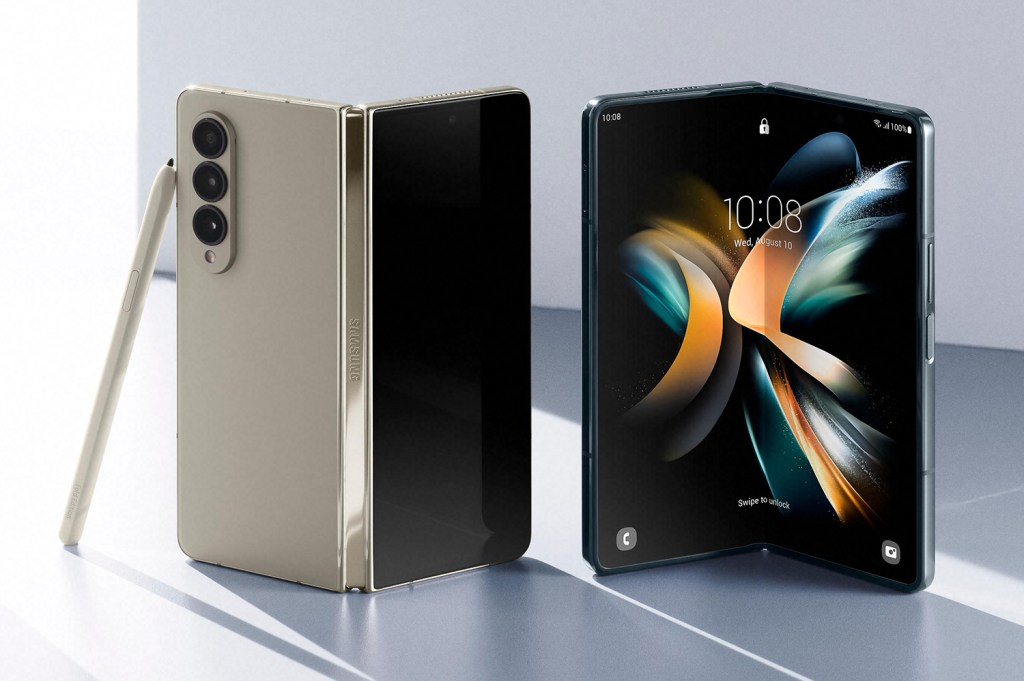 The external 5.8-inch display can play videos to an aspect ratio of 17.4:9, and a smooth display of up to 120Hz. It's HDR supported, and a 24-bit depth with 16 million colours should make photos pop without even looking at the main screen. The real Pixel Fold power comes when it's opened, though.
With a 7.6inch, 6:5 aspect ratio and 2208×1840 OLED display, the Pixel Fold should shine brightly. The screen also plays up to 120Hz. Since the phone is foldable, it can be used similar to an open laptop. 'Tabletop mode' allows for hands-free viewing. Fold it open, place it on the table, and a top screen will play video at a tiltable angle – the bottom screen in tabletop mode will have YouTube playback in a future update.
Samsung also opted for an expanded 7.6in screen with the Samsung Galaxy Z Fold 4, as well as a 120HZ adaptive refresh rate but with a slightly lower resolution of 2176×1812. Images and video remain vibrant and sharp, with a high refresh rate delivering smooth scrolling. But the Pixel Fold pips it to the post on this one.
Still, a 1000 nit peak brightness competes against direct sunlight well, and as if there were any doubt, the Samsung OLED colours are rich and detailed. The stereo speakers can be cranked loudly with no sign of distortion, and have decent separation.
---
Cameras: pro features packed in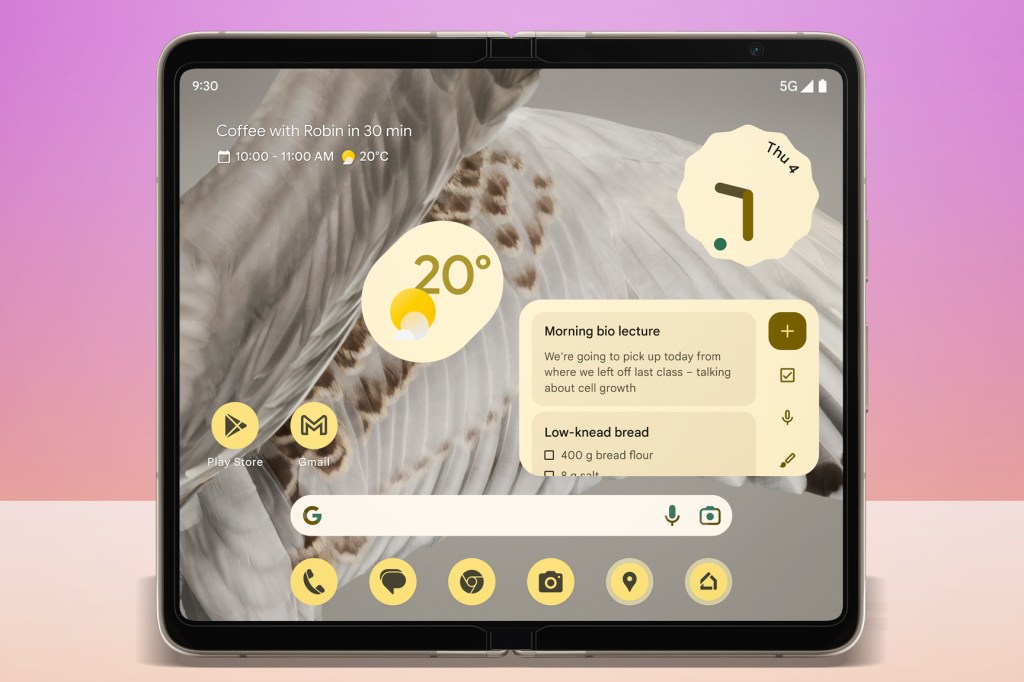 The Pixel Fold is sporting many of the existing features that makes the Pixel one of the best snappers on the market, with a few extras. The rear comes with a 48MP main camera, 10.8MP ultrawide camera and 10.8MP dual PD telephoto camera. A 9.5MP camera is housed on the front, while an inner 8MP camera should make for clear video calls.
Features like Super Res Zoom with 5x optical zoom, Real Tone, Night Sight and Portrait photography all come as standard. It also features some pro-level features found in the Pixel 7 Pro, including 10-bit HDR video, Magic Eraser and Photo Unblur in Google Photos.
The Samsung Z Fold 4 sports a triple-lens camera. The main 50MP is the star, with a f/1.8 main sensor and dual-pixel PDAF locking autofocus. Its coupled with a 10MP, f/2.4 telephoto with 3x optical zoom, and a 12MP, f/2.2 ultrawide. It produces typically Samsung-esque boosted and contrast-heavy colours.
---
Performance & battery: Tensor vs Snapdragon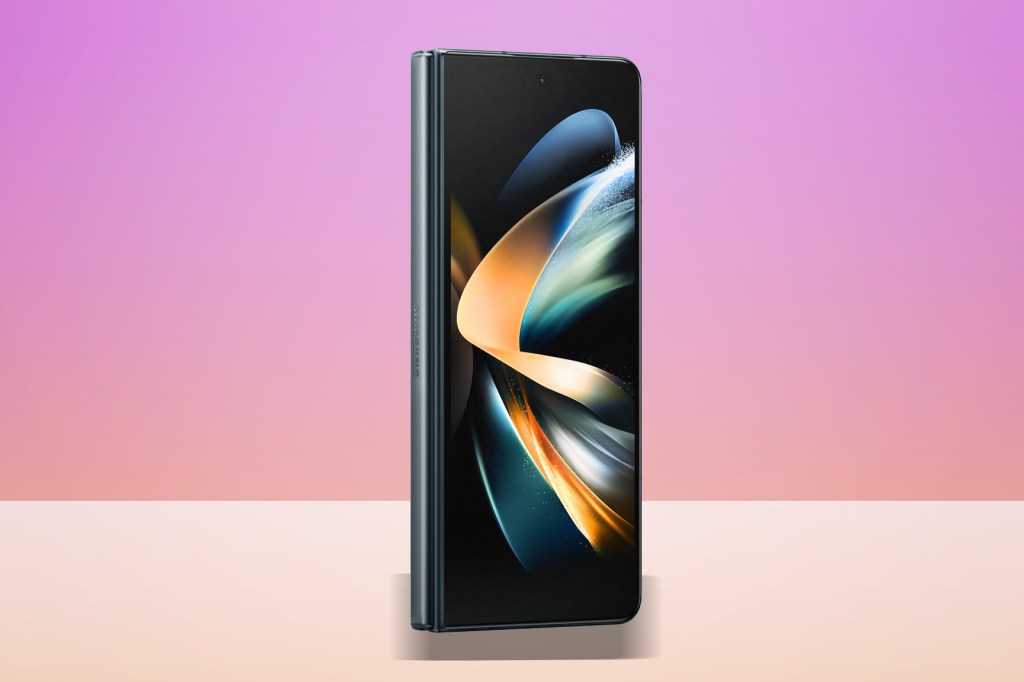 The Pixel Fold arrives with 12GB RAM, which should make for much faster multitasking and tab hoarding. There are two storage models – 256GB and 512GB – and for now is powered by the Android 13 OS. That will change, though. At Google I/O, we learned more about the not exactly unsurprising news of Android 14's release, which will come to the Pixel Fold at some point. For now, it'll make do with the Android 13.
The Pixel Fold is powered by the Google Tensor G2 chip. It's an upgrade to Google's OG Tensor that debuted in the Pixel 6, but is already found in the Pixel 7 and Pixel 7 Pro. Those models delivered swift scrolling and faster multitasking, so we can believe the Pixel Fold will do the same.
While we're yet to test it, Google says the Pixel Fold will go beyond 24 hours on a single charge, with up to 72 hours in extreme battery saver mode. Battery size is a minimum of 4727mAh and up to 4821mAh. This is a big boost compared to the Pixel 7a, which houses a 4385mAh battery. A Google 30W USB-C Charger with USB-PD 3.0 will grant hours of charge in minutes, says Google. These are sold separately, however.
The Samsung Galaxy Z Fold 4 isn't short on power, either. It sporting a Qualcomm Snapdragon 8+ Gen 1 CPU, and 12GB of RAM. It makes multitasking a breeze, and laughs in the face of laggy apps and loading screens. There's no stuttering or slowdown when it comes to YouTube binging, and gaming sessions play with detailed, fluid graphics – it does get hot after a while, though.
256GB of storage is offered with the standard £1749/$1799 model, with no microSD card slot. For anything bigger, a step-up model comes with 512GB storage, or top-tier 1TB version with an equally top-tier $1919/£1869 price tag.
---
Verdict: inconclusive
The winner of the Pixel Fold vs Samsung Galaxy Z Fold 4 battle will be decided once Stuff have had the chance to review the Pixel Fold. On specs alone, the Pixel Fold offers screen improvements with the 2208×1840 OLED display, and out-the-box integration will Google tech and apps. The Samsung Galaxy Z Fold 4 is a tried and tested four star phone, but at a wallet-wrecking price.