Listen up: 13 of the best Bluetooth speakers for under £200
Take phat and party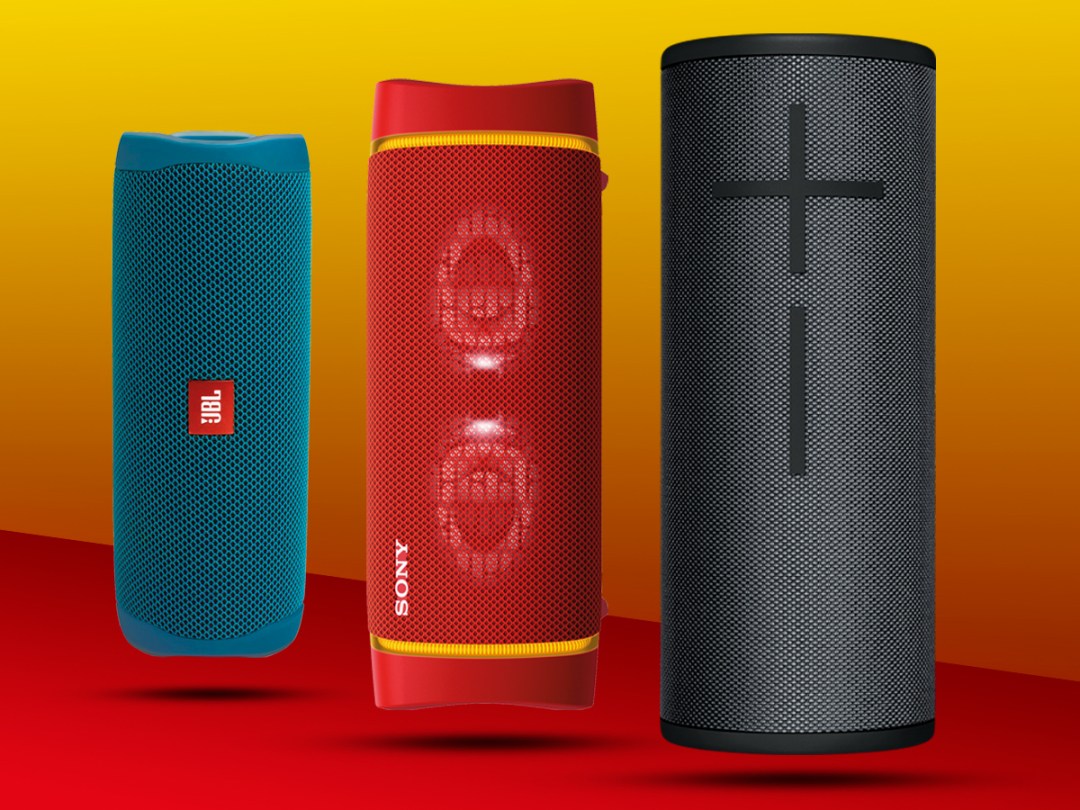 It's great that garden BBQs and lazy park picnics are no longer forbidden, but conversations about lockdown Netflix binges and crowdless football will only get you so far. Eventually, you're going to want a bit of music. 
And that's where these Bluetooth speakers come in. All sub-£200, none of them are going to break the bank, but they're all comfortably big-sounding enough to do the job on one of the many sunny Saturday afternoons we're being afforded at the moment. And crucially, they're all compact enough to throw into a bag. 
But which one should you go for? Read on for our recommendations.
Marshall Emberton (£130)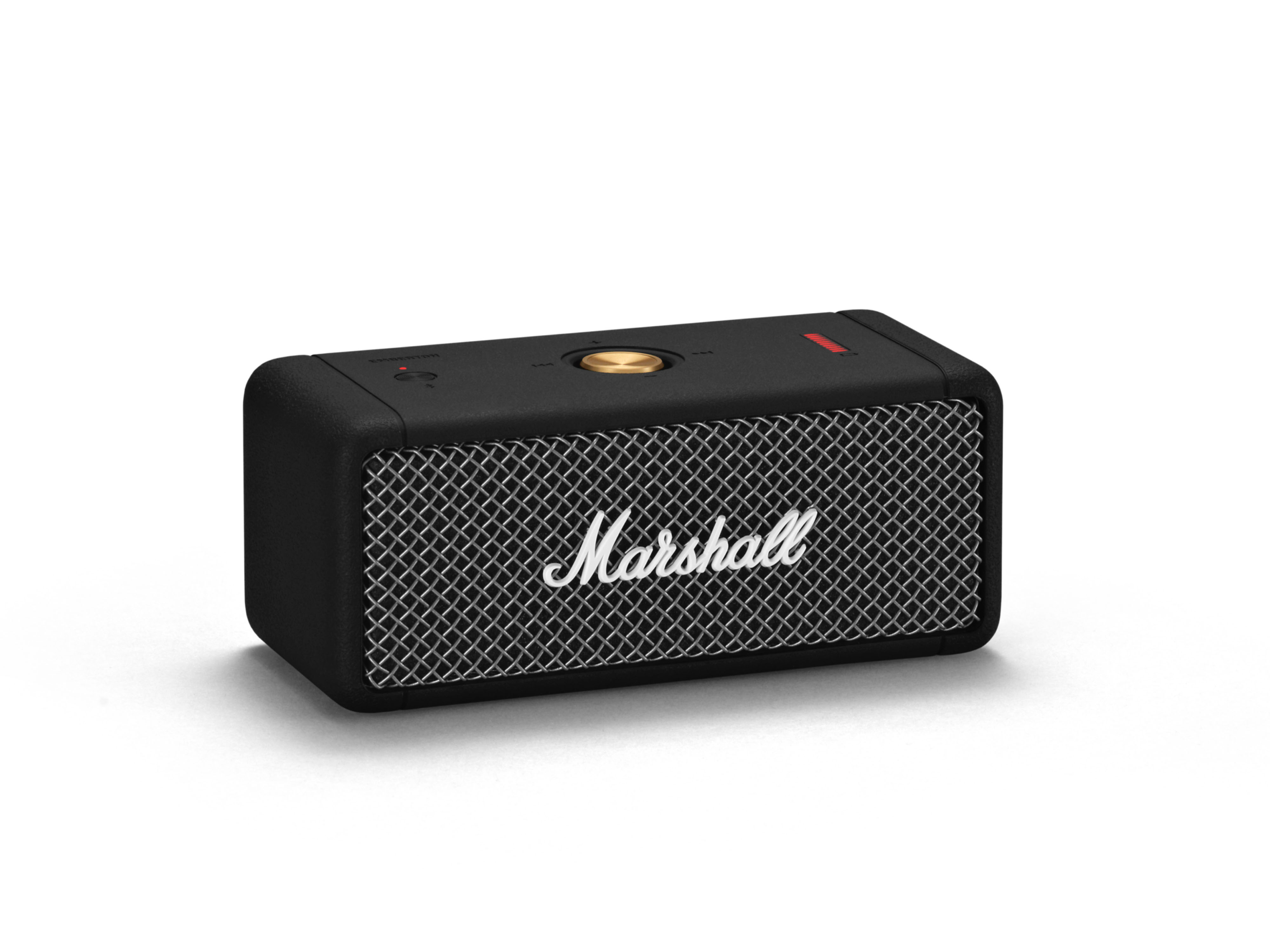 What's the story?
The new Emberton is the smallest member of Marshall's home audio family – by some stretch. While the rest of the range has a bit more heft to it, this is a grab-and-go speaker that fits in your palm.
The feature list has stayed suitably chunky, though: you can expect a whopping 20 hours of playtime, IPX7 waterproofing and an unshakeable Bluetooth 5.0 connection.
Is it any good?
While its 'fun' design might fool you into thinking this speaker isn't serious about sound, that's absolutely not the case. Considering its size, the Emberton packs a serious punch that puts it among the best at this price.
For a start, it's got a larger, more powerful sound than you might expect, which goes loud without much trouble. Even at top volume it doesn't sound pushed, so you can go ahead and turn it up to 11 whenever you need. And Marshall's True Stereophonic multi-directional tech delivers 360° audio with no pesky sweet spot, making it great for get-togethers.
It's superbly balanced for a speaker at this price, and more refined than you might expect. The bass is as rich and rumbly as you'd want it to be, but not overwhelmingly so. In fact, we're most taken by how clean and clear the midrange is, with a treble response that's crisp and controlled to boot.
Overall it's the Emberton's energetic and engaging character that makes it so likeable. It's a whole lot of fun to listen to – and no matter what kind of music you throw at it, it'll see you right.
Verdict
Stuff says: A tiny speaker with a lot to love, the Emberton packs an unexpected punch without scrimping on refinement ✭✭✭✭✭
Sony SRS-XB33 (£149)
What's the story?
This Sony came to party, and it isn't shy about it: the XB33 puts audiophile concerns to one side and delivers a big old bassy wallop.
It comes with its own built-in light show too, but if that's all a bit too disco you can turn them off – and help conserve its 24-hour battery in the process.
Is it any good?
This is the heaviest speaker on test, and approaching the limit of what you'd want to shove in a bag or suitcase. But that extra space does allow more room for chunkier drivers – as its performance shows.
Those who like their bass down low will be happy here: the XB33 delivers lashings of the stuff, and at real volume. That focus on bass does take away some refinement from elsewhere in the presentation, though. In particular, we'd like a bit more midrange presence and clarity.
There is some EQ tuning available through the companion app, but that doesn't totally resolve the issue. As you'd expect from a speaker aimed at taking the party wherever you want it, the XB33 is protected with shockproofing and an IP67 rating. That includes saltwater, so beach bashes are back on the menu.
And if a solo XB33 still leaves you wanting, Sony's Party Connect feature gives you the option to connect it with any number of Sony's other current-gen Extra Bass speakers for even more power and bass rumble.
Verdict
Stuff says: Audio purists look away now: this is one for the bass fans ★★★★✩
Ultimate Ears Boom 3 (£100)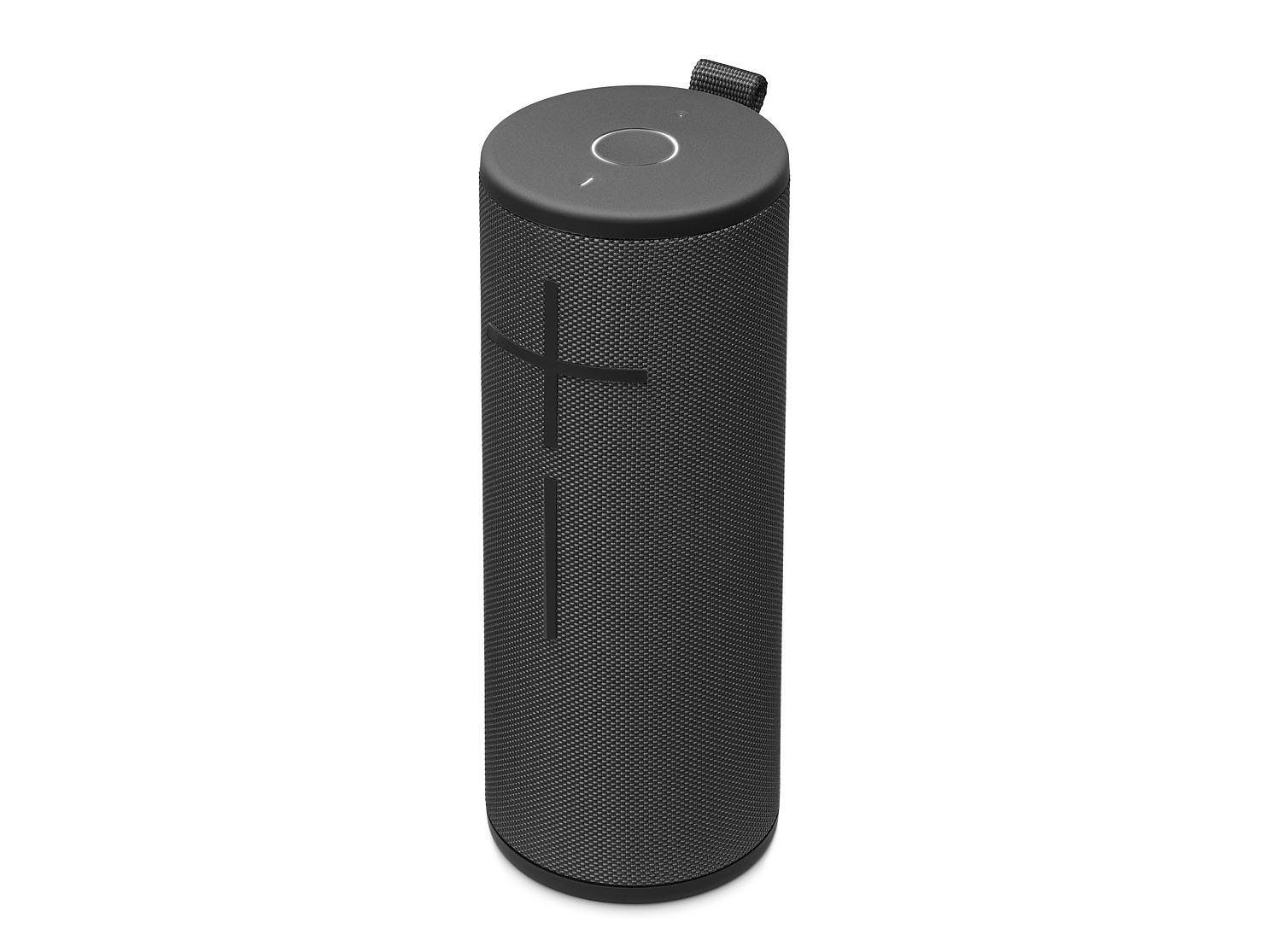 What's the story?
UE has been delivering quality sound at reasonable price points for ages. The Boom 3 is the Goldilocks of the 2020 range, with a good balance of features and performance for just a ton.
The cylindrical design with its big volume controls is now synonymous with the brand, and this speaker is IP67-rated against water and dust. It offers 15 hours of music and can be paired with an almost unlimited number of other Boom speakers.
Is it any good?
The Boom range has left us with very little to grumble about over the years, and the Boom 3 is nothing if not consistent.
The sound isn't as rich in the low end as some competitors, but it could never be accused of lacking in punch. Timing is good too, so music is always tight and well controlled, and there's plenty of power for those louder moments.
Its leaner character means hip-hop and EDM does lack a bit of weight in comparison to the Marshall, but it doesn't ever tip into sounding harsh, and the crisp treble keeps it sounding lively.
The Boom app is worth downloading to unlock a few extra features – notably the PartyUp feature, which lets you connect up to 150 Boom speakers for a serious party (but more likely just two, for stereo sound). You can also use it to programme the Magic Button on the top of the speaker, which can be set for one-touch access to your favourite playlists.
Verdict
Stuff says: Not the best for bass but this is a lean, mean sound machine ★★★★✩
Bose SoundLink Micro (£90)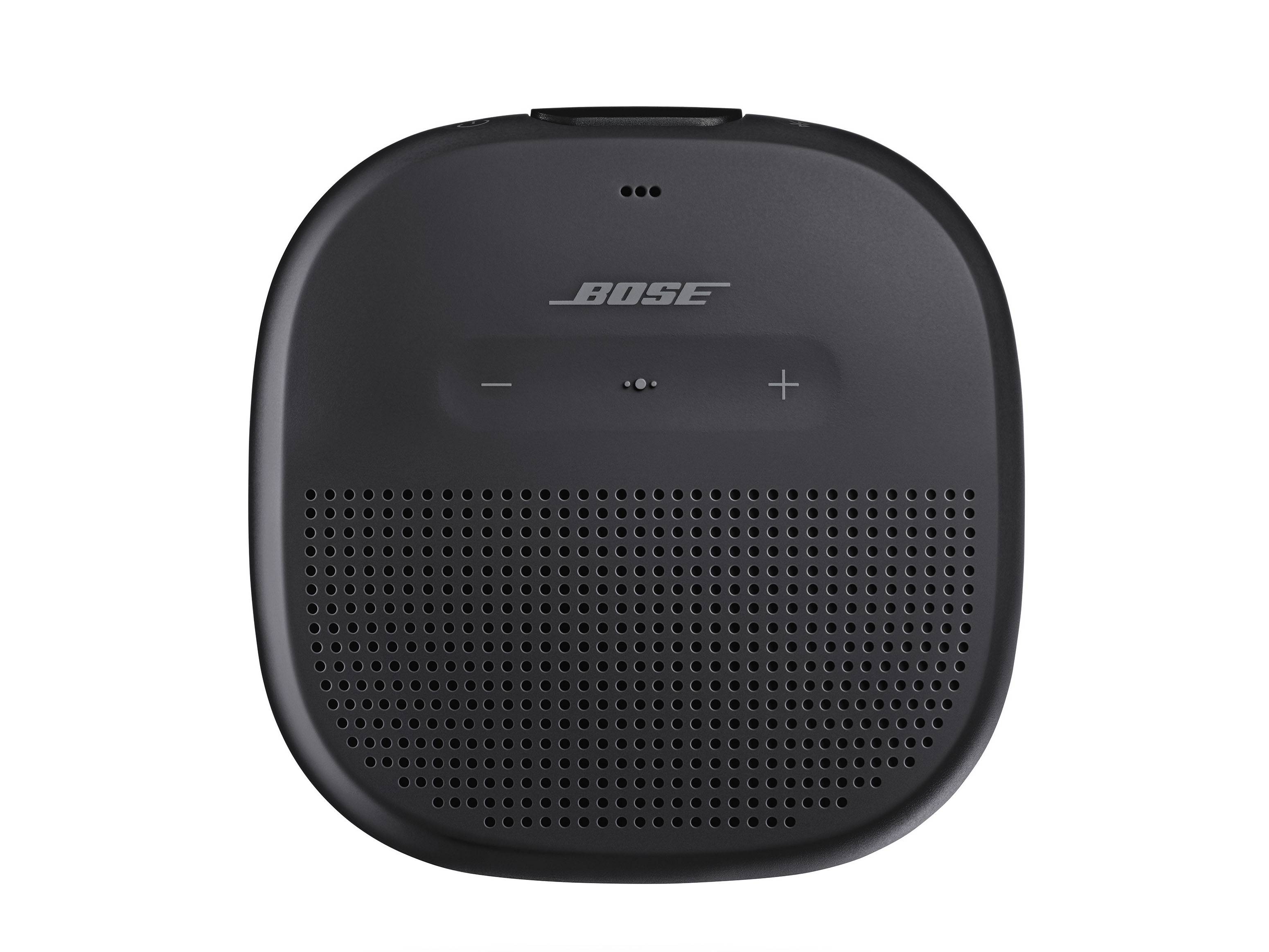 What's the story?
Of all the speakers on test, the teeny Bose takes its dedication to portability the most seriously – this is a real take-anywhere job.
The rugged silicone rubber keeps it safe from bumps and scratches, and most handy of all is the tear-resistant silicone strap on the back, which can attach the Micro securely to your bike or backpack for hands-free tunes on the move.
Is it any good?
If there are supposed to be limitations to what a small speaker can do, the Micro didn't get the memo.
It goes loud, produces an impressive amount of bass and sounds convincingly spacious. If you couldn't see how small it was, you'd never guess.
Push the volume towards top whack and you will start to lose a bit of detail as the bass fattens up, but it's far from a deal-breaker. You're unlikely to need the highest volumes indoors anyway… and outdoors, exchanging a bit of clarity for more oomph is a common trade-off.
It even comes with a few tricks up its sleeve, such as Siri and Google Assistant voice control and the ability to use it as a speakerphone when you get a call. That's a nice option to have at this sub-£100 price.
The battery life does let the side down a little, though, pumping away for just six hours – and that's at best. Push the volume higher than 50% regularly and you might find it struggling after less than that.
Verdict
Stuff says: A small speaker that goes big on durability and portability ★★★★✩
JBL Flip 5 Eco (£120)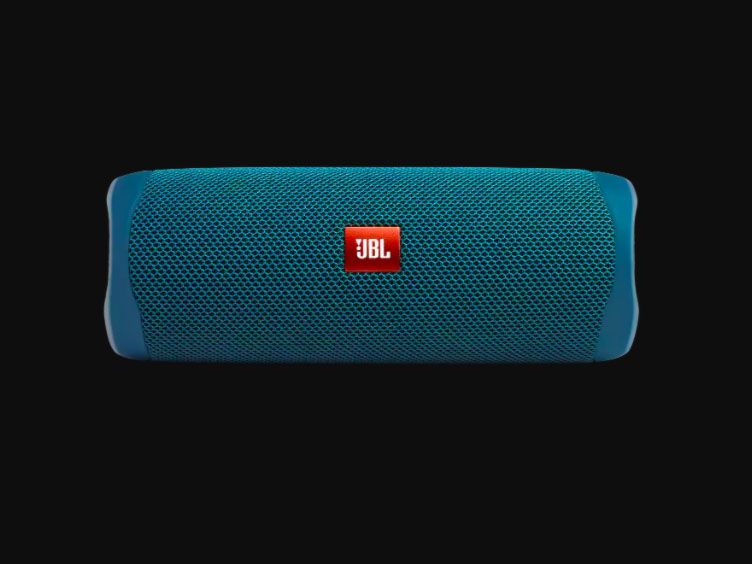 What's the story?
JBL's Flip range has long been a go-to for punchy portable sound, but the Flip 5 Eco is a good buy for the planet too: not only is its packaging entirely biodegradable, but the speaker is made from 90% recycled plastic.
It's packing all the same tech benefits as the standard Flip 5, so you get 12 hours of music, IPX7 waterproofing and JBL's PartyBoost tech, which allows you to team it up with other JBL speakers.
Is it any good?
JBL says it worked hard to find recycled materials that wouldn't affect the Flip 5's top-notch sound – and you can tell. In fact, it sounds even better than we remember.
There's a surprising amount of bass weight thanks to the passive radiators that sit at either end, but it's actually the midrange, which sits slightly forward in the mix, that makes this little speaker as engaging as it is.
The clarity of vocals puts them front and centre, letting you soak up all the detail on offer – and there's a lot of it. Every part of your favourite song is lovingly handled, and that's helped further by the amount of space in the presentation. It means you can push the volume without your music turning into a muddy mess.
If you want more volume still, PartyBoost is on hand to indulge you to an almost limitless extent. Sadly, it's only compatible with a handful of JBL's newest speakers, which restricts its usefulness a little.
Verdict
Stuff says: Does its bit for the green cause while sounding fantastic ✭✭✭✭✭
Tribit StormBox Micro (£40)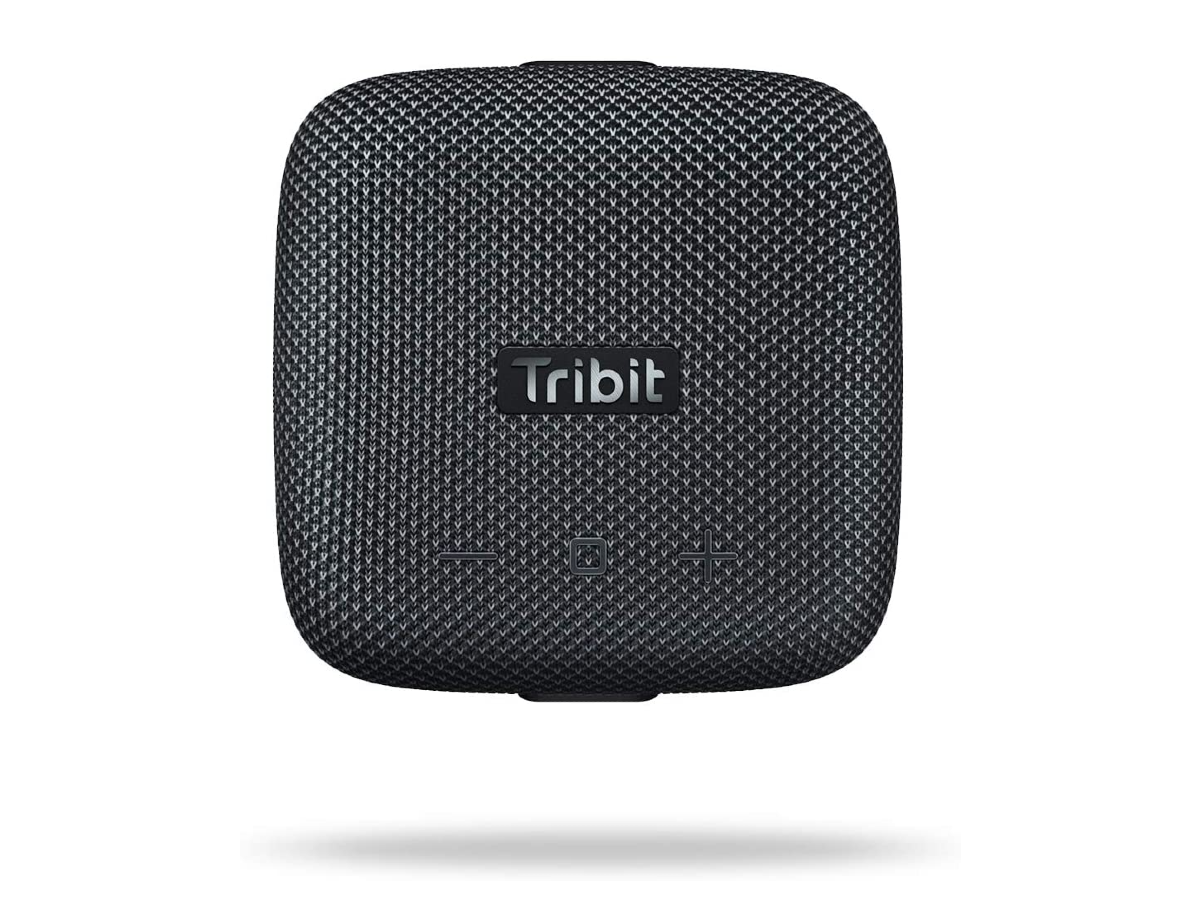 WHAT'S THE STORY?
Best Bluetooth speakers for under £150? For £150 you could buy the best part of four StormBox Micros, but just one gets you a neat and tidy speaker that's no bigger than a stack of coasters. As if to emphasise its portability and compactness, the StormBox comes with a thick rubber strap underneath that allows you to lash it to your rucksack or a set of handlebars. Mmm, practical.
IS IT ANY GOOD?
Unpackage and connect the StormBox Micro and two things are almost immediately obvious: you certainly don't need four of them to summon a decent tune and it feels far more expensive than its £40 price tag.
While it lacks the outright cool of Marshall's Emberton, isn't as zany as Sony's SRS-XB33, and feels more straight-laced than anything in the UE Boom range, the hard plastic bottom and fabric-coated top make the Micro feel satisfyingly solid and pleasingly well made. The numbers back that up as well: a rugged rating of IP67 means it's not scared of the elements.
It's easy to control too. A trio of buttons on top take care of playback and volume, with power and Bluetooth buttons on the front. Its eight-hour battery life isn't the best, but neither is it short enough to be a particular issue, while USB-C charging is an unexpected surprise on a speaker this cheap.
In action, the StormBox Micro sounds much larger than its dimensions would suggest. Obviously the bass from something this size is never going to trouble the foundations but it certainly doesn't sound thin and you can push the volume to a decent level without it complaining. In fact, everything's remarkably well-balanced, with vocals ringing particularly clear.
Never mind that you've never heard of Tribit, this is a portable speaker that very much deserves your attention.
Verdict
Stuff says: Modest in size but not in performance, the StormBox Micro is the definition of a nice surprise ★★★★✩
Bang & Olufsen Beosound Explore (£169)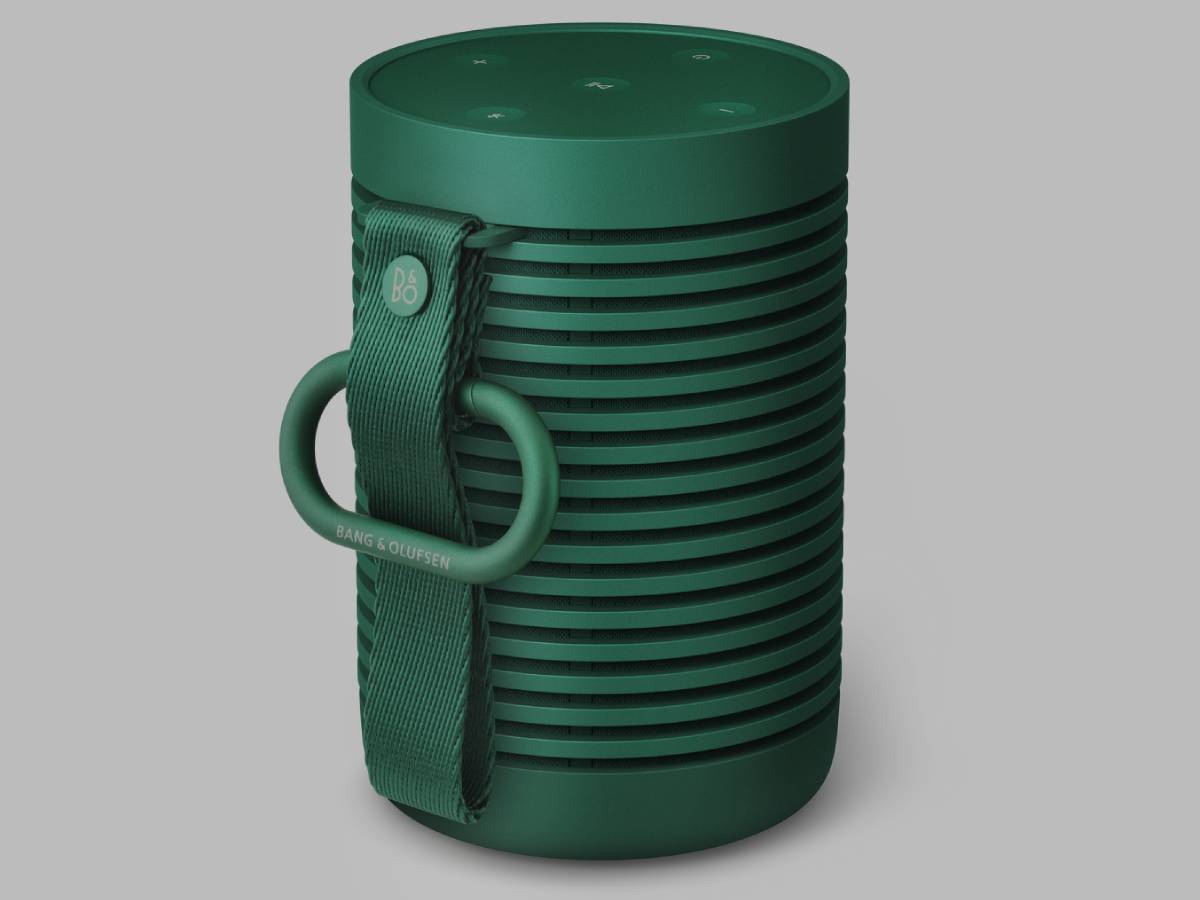 What's the story?
The Explore pushes the rugged end of the portability spectrum more than most(including its Beosound A1 cousin). For a start, it doesn't have a leather carrying strap but a hardy woven one, and includes an aluminium carabiner for hooking it to a rucksack. It also ditches touch controls for buttons for better accuracy on the go. The anodised aluminium body is scratch-resistant and as stylish as you'd expect, with a grille that's cut in 360° lines around its cylindrical body. Not only does that mean it looks lovely, but it also supports B&O's True360 omnidirectional sound.
For an outdoor speaker, it's suitably rated at IP67 for keeping out dust and water, and at 637g it's reassuringly weighty in the hand without adding a load of unwanted heft to your bag.
Is it any good?
The Beosound Explore has a hugely likeable presentation, but needs a bit of help with placement to ensure you're getting the best from it.That's because it's been tuned with the outdoors in mind.
Its bass – all 59dB of it, don't you know –is controlled but a little heavy-handed, while its 360°projection thickens up the midrange at the expense ofsome fine detail. However, take it outside and the sound of the Explore makes much more sense. Its presentation quickly becomes more balanced when competing with the elements, and that added weight in the mids helps it to sound more solid from top to bottom.
Crisp treble ensures the top end doesn't get lost in the process either, which helps to give ita healthy dose of energy and drive.It's not capable of quite as big a soundstage as the Bose Revolve II, and it's not as refined as the Beosound A1, but it projects well and can go all the way to the top of its volume allowance while largely keeping its cool – even if you're not.
Urbanista Brisbane (£99)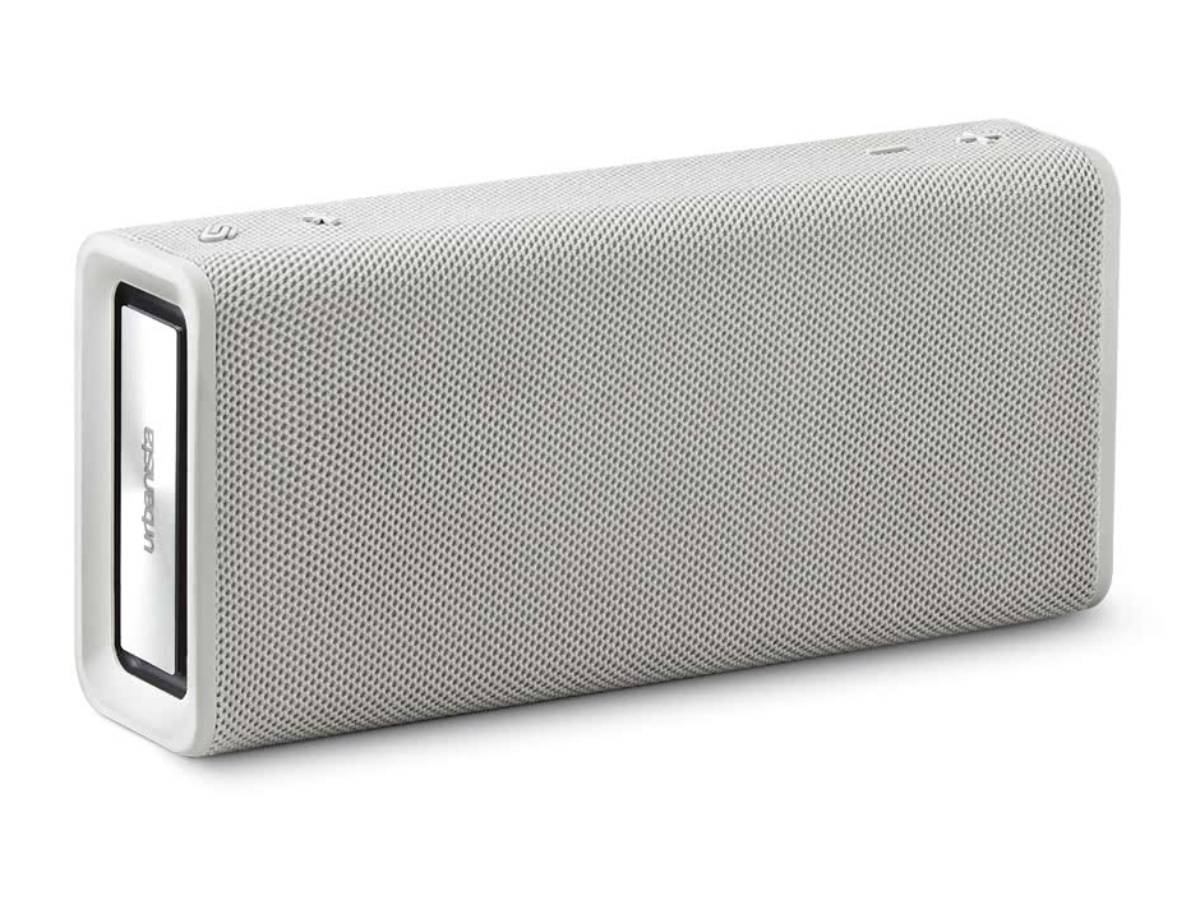 What's the story?
Urbanista has been putting in the work to be seen as a decent affordable audio brand with minimalist Scandi design. The Brisbane is the largest of its wireless speakers and comes wrapped in a choice of black or white fabric, with a smattering of controls on the top. Fair enough if you like thingsstripped-back, but dare we say the Brisbane looks a touch drab with its rectangular form… and while portable it's also pretty weighty – enough to never go missing in the bottom of your bag anyway.
While it's not the most rugged speaker we've bashed about, it does have an IPX5 waterproof rating for added peace of mind, and also has a line-in port for hard-wiring your device – which could be great for stretching out the 10hr battery life.At under £100 it's playing with the big boys here, but just think how many months of premium music streaming that extra cash could pay for.
Is it any good?
The Brisbane is the cheapest speaker on test, and that does show in its performance. It is an easy listen, though. Some speakers around this price can be harsh and thin, but that's not the case here. The sound has body and depth, and it'll go loud without much issue thanks to the two 10W drivers under the hood. It also times pretty well, so you don't have to worry about it getting all mixed up and messy with fast-paced pop and dance tracks. There's confidence here, which goes a long way to producing a comfortable, enjoyable sound.
However, there is a lack of clarity across the board, so detail is missing. Edges to notes are dull, vocals are missing detail and there's just an overall lack of bite and insight. Even at this price point, that takes away from the performance a little too much to make this a speaker we can truly recommend.
Sonos Roam (£159)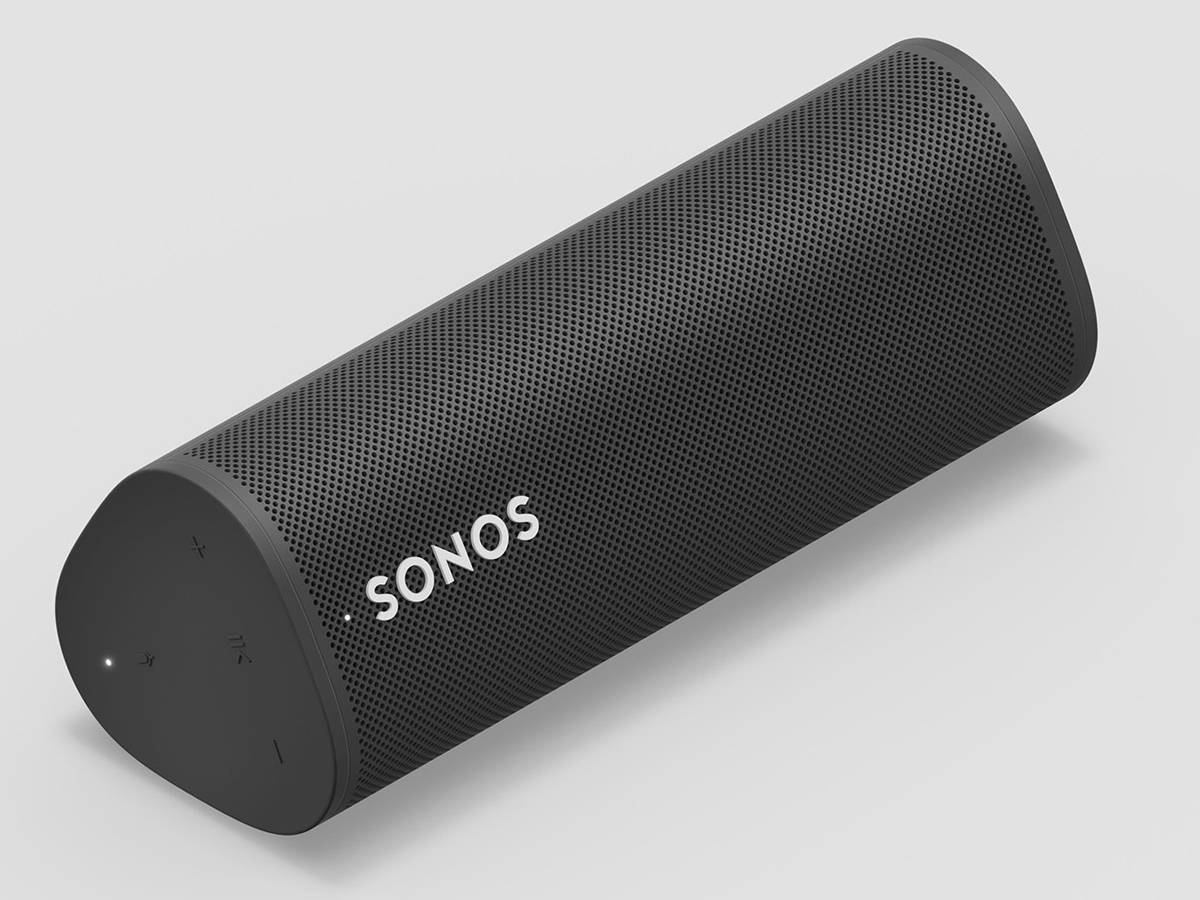 What's the story?
The Roam is Sonos's first proper portable speaker you can sling a satchel. Sensible proportions, Bluetooth connectivity and a reduced reliance on the Sonos app make it perfect for partying anywhere, but with Wi-Fi too it'll still play nicely with any existing Sonos kit.
A Toblerone-like mini boomer that's designed to stand eitherhorizontally or vertically, it isn't exactly shouty in the design department, so look elsewhere if you're after an injection of colour; but the robust Roam does have a lovely metal, plastic and rubberised finish capable of taking a bit of a battering. What sets it apart from the competition is clever stuff like Auto Trueplay, meaning it'll tune its soundstage to suit the environment whether you're inside or out; and Sound Swap, which switches audio to the nearest Sonos speaker in the vicinity. Press play/pause and the Roam pings sound around accordingly – especially useful if you're listening to music indoors but then wish to express your right to Roam in the garden.
Is it any good?
For a Sonos speaker, the sound quality is just OK… but for a speaker of this size and form factor, it's impressive. One thing this boombox doesn't lack is bass. You'll find anything requiring low-end oomph to come over withincredible impact for a speaker so small – in fact it's overzealous
Audio Pro P5 (£140)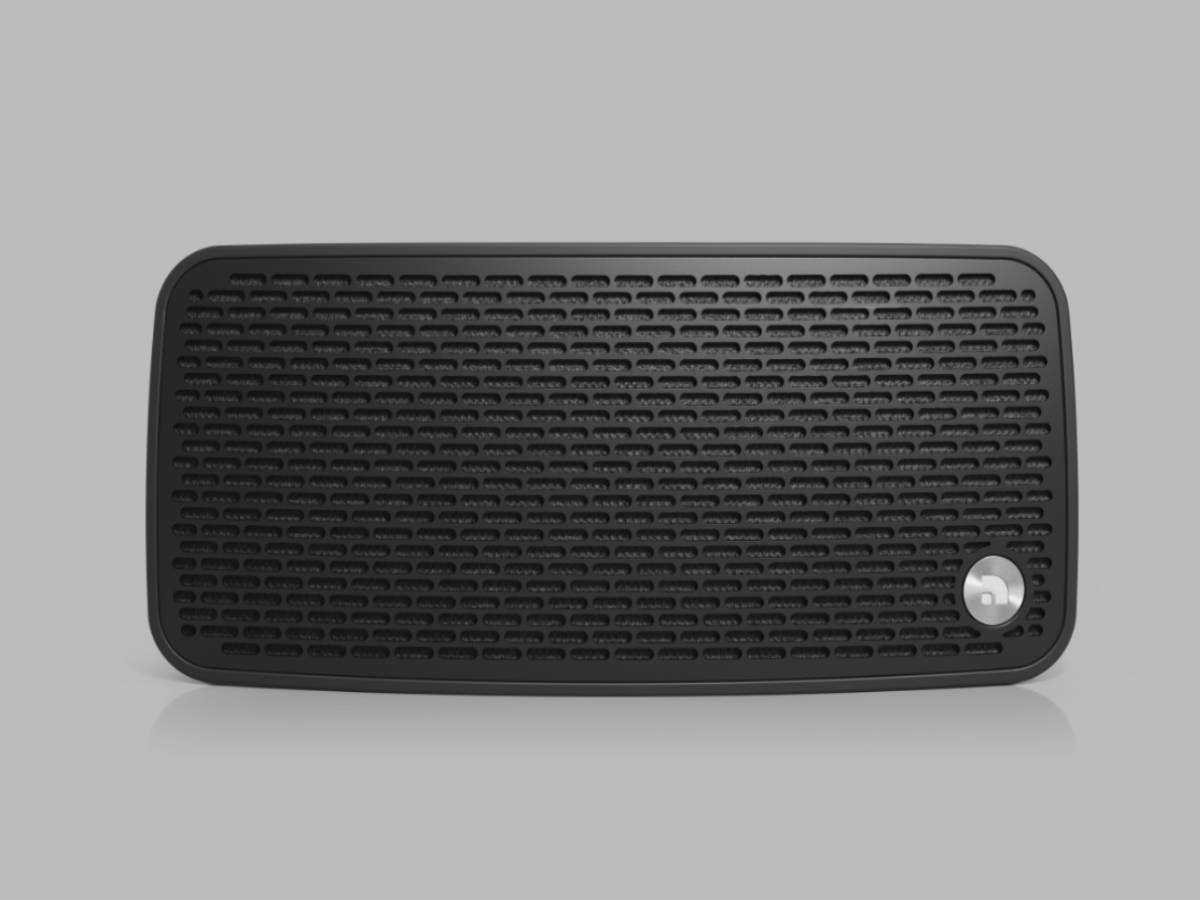 What's the story?
A bit like Sonos letting the Wi-Fi shackles off with the Roam, the P5 represents Audio Pro's firstforay into properly portable Bluetooth territory. The Swedish firm has a fine record for multiroom speakers, but this truly diminutive boomer has no interest in playing with its sonic chums and is going it alone instead, supported by a 1in tweeter, a 3.2in woofer and a 35W amp.It's wind/rain-resistant, not fully waterproof, but there is a handy wrist strap to stop it falling in the soup – and to free up your hands for more important things, like holding a continental lager or texting your mate at the bar. The 18hr battery lifeis on a par with the more expensive B&OA1 on p65, but at half the size it is also half as powerful. In designterms it's as inoffensive as the aforementioned Roam – and comes in a choice of black, black or black.
Is it any good?
Listen to the Audio Pro next to one of B&O's 360° devices (or the Bose on p64) and you'll hear the difference immediately. The P5 is a forward and authoritative speaker, throwing the full weight of its performance towards the listener in front. While it might not have the airy separation and insight of its sound-spreading competition, this is still a bigger, wider soundstage than its slender frame would have you guess it to be capable of. Vocals are pushed front and centre, without ever feeling detached from the rest of the track; and there's a real sense of cohesion to its performance, with all elements of a track sounding equally strong and confident.The decent bassy punch it serves up ensures a solid sound across the board, although right at top volume it does start to get a bit shouty. It's at its best around two thirds to max, when dynamics and energy really kick into action to help this speaker get the party started.
LG Xboom PL7 (£170)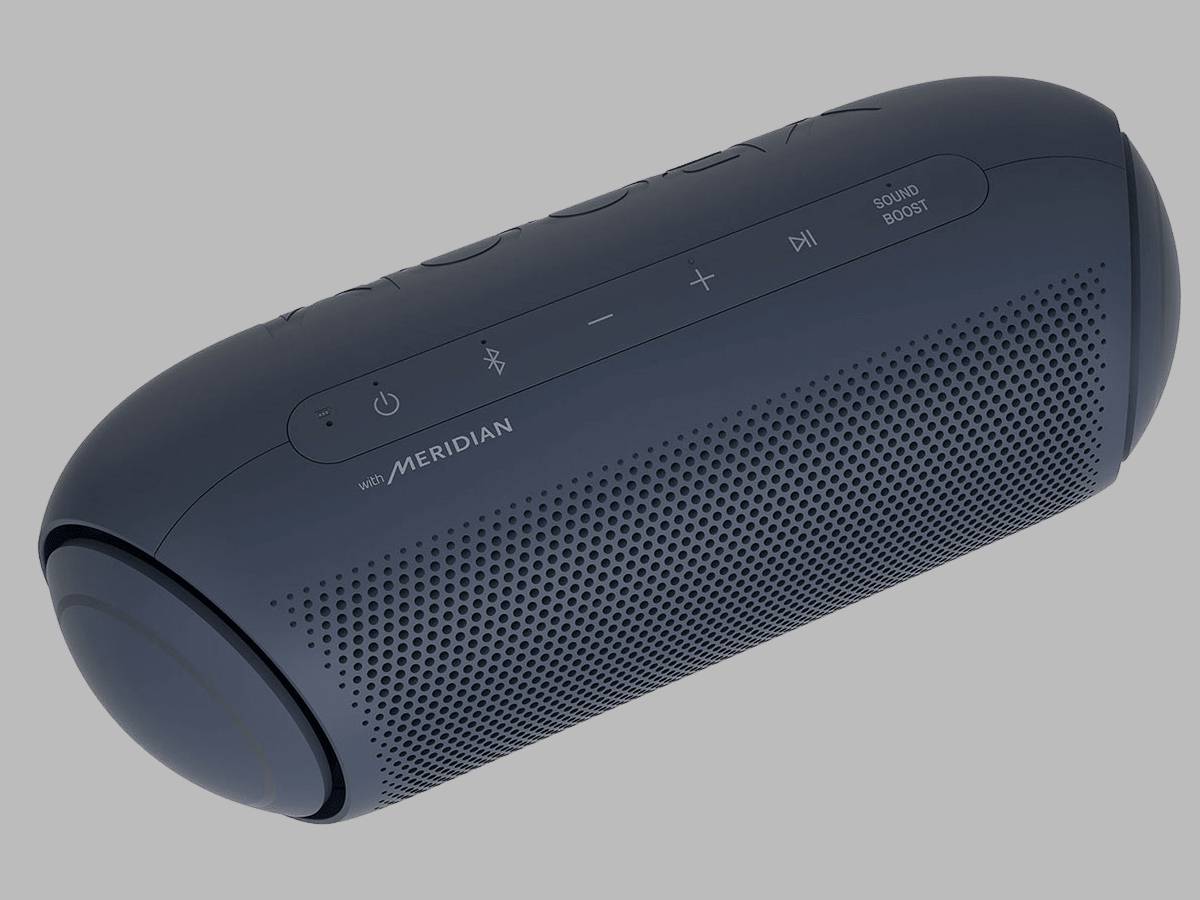 What's the story?
The PL7 is part of LG's Xboom Go range of portable Bluetooth speakers. It's the largest of the threePL models, meaning it's the most impressive when it comes to power, battery life and proper low-end welly.It comes with the added clout of having hi-fi wizards Meridian providing proprietary tech for the range, as well as some added pizzazz thanks to party lighting at either end. Download the app and you can customise this or turn it off to save battery, as well as accessing party-linking for doubling up with other speakers. It'll also work with Google Assistant and Siri via a connected phone. And the repertoire of added features doesn't end there, because you can also use two of these speakers as surround channels with any LG TV from 2020 or '21, which seems like a genuinely smart application.
Is it any good?
Considering its name, you may be expecting the Xboom PL7 to put bass above everything else; but while there's plenty of low-end warmth, the power it's capable of in the lower registers doesn't define its character by any stretch. In fact, if anything, the sound of the PL7 leans towards thebright side, with crisp, controlled treble and expressive midssitting on top of its solid bass performance.
There might not be the soundstage to trouble B&Oor Bose, but this speaker still sounds considerably larger than it is. It's an exciting listen too, with a strong handle on timing and an energetic naturethat's suited to most genres. We'd take a touch more clarity through the midrange, but it's not muddy by any stretch.The Sound Boost button does just what it promises, pushing everything louder and moreforward. While this might work in outdoor/party situations, forcritical listening things get a bitpushed – so best keep it off unless the situation calls for it
Bose Soundlink Revolve II (£180)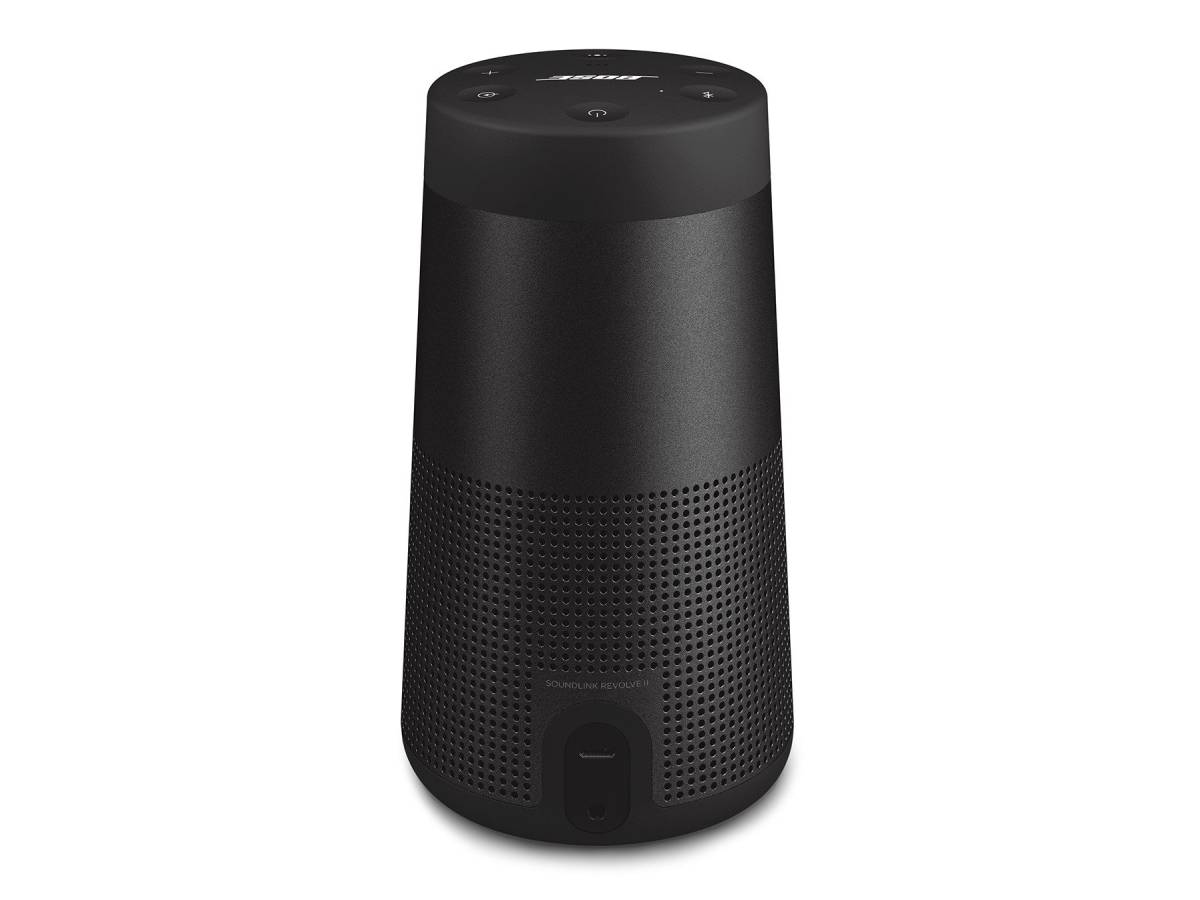 What's the story?
The second generation of the Revolve brings with it some subtleye twelcome refinements. You get an extra hour of battery life, up to 13 hours, and a boost in dust/waterproofing to a full IP55 rating.Bose has taken an 'ifitain'tbroke' approach to the design, and that's no bad thing (well, except for the lack of a USB-C port – it's still microUSB). This is a lovely-looking speaker: a cylinder with a sturdy aluminium body and silicone control panel on the top. All the controls you'd expect are up there, including a multi-function button thatbeckons your phone's voiceassistant with a long press.The grille runsseamlesslyaround the speaker, which helps the Revolve's 360° sound to do its thing: no matter where you're standing you'll get the same audio experience.You can pair two of thesespeakers for stereo playback through the Bose app if you wish, but there are no EQ controls to tweak the sound.
Is it any good?
Cor, the out-of-the-box sound doesn't need much tweaking. It's a big, bold voice that has no trouble filling a decent-sized room. The 360° sound works just as it should too, so you get a solid performance in all corners of the room.There's a pretty neutral sound profile, swerving the popular bass-heavy presentation of some speakers at this price point for something that's more balanced. But that's not to say there isn't any bass p owe ron tap when it's needed – this is an authoritative performer thatdrives tracks forward with punch and excitement.The all-round sound ensures space in the presentation, so songs never sound congested, and there's a good amount of detail and dynamism too. You lose a little focus and insight through the midrange, but the airiness it brings to the partymakes up for that.
Bang & Olufsen Beosound A1 (2nd Gen) (£200)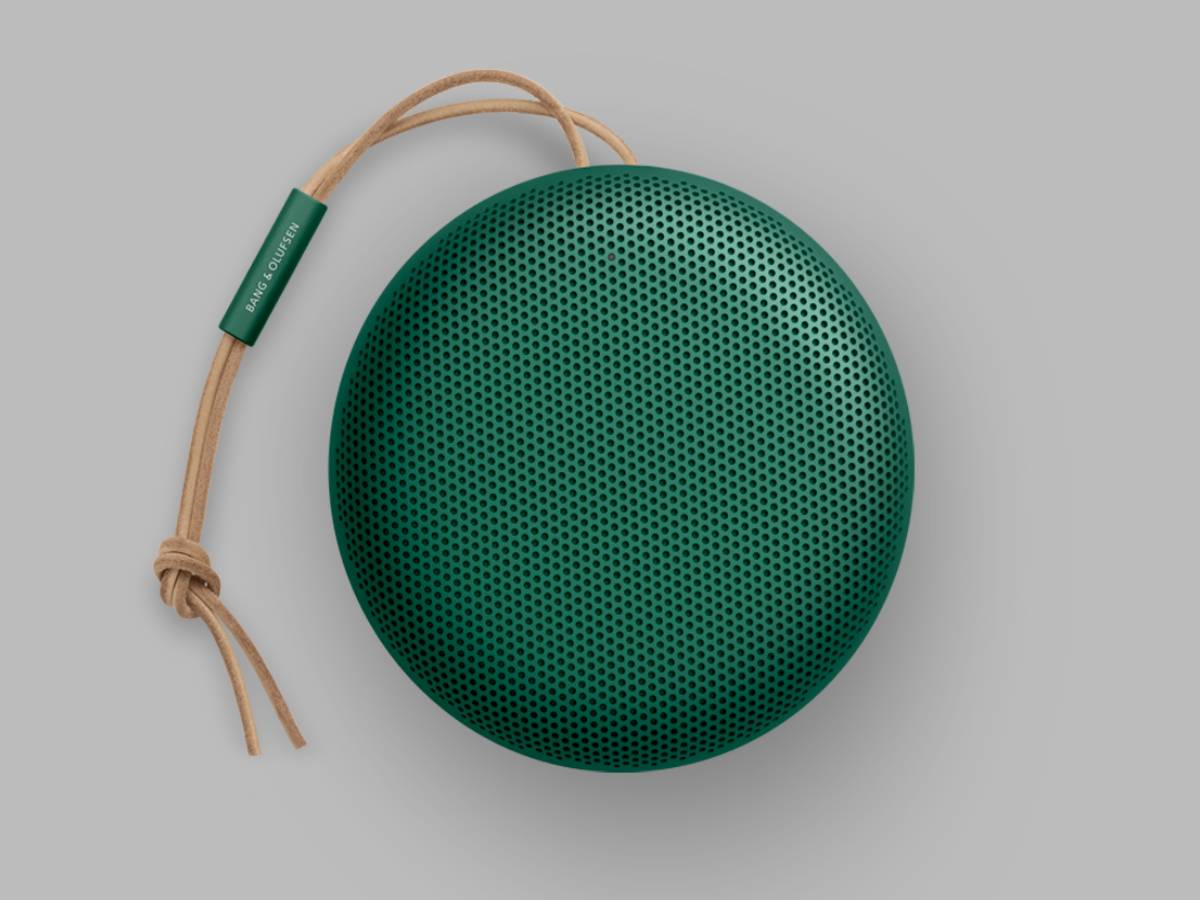 What's the story?
B&O can boast a worldfirst with the new A1:this was the first Bluetooth-only speaker to get Alexa voice control builtin, hitchhiking on your phone tolink to Amazon's servers. Redesigned audio drivers and Bluetooth 5.1 deliver enhanced 360° sound with a 92dB maxloudness when streaming, and if you're feeling flush you can buy two and pair them for stereo. Sound can be personalised using the B&O app. Design-wise the second-gen A1 doesn't look any different to its predecessor; but seeing as there was nothing wrong with the pearl-blasted aluminium chassisbefore, we've no qualms about that. Only now there's a higher IP67 waterproof rating, which extends to the carry string, and a softpolymer base.Since launch the A1 has had a number of seasonal finishes added to the line-up, and for an extra £120 you can get a Berluti special edition. Reet fancy.
Is it any good?
The A1 serves up a performance as refined as its design, with toe-tapping punch and confident but not overpowering bass.The weight that's served upis impressive from such a petite unit, but it remains controlled, giving you rumble where you want it without weighing down the rest of the presentation.In fact, clarity is the defining feature in this speaker, with vocals and instruments through the midrange sounding crisp, detailed and expressive. Treble is well handled too, creating an overall sound that blends with absolute cohesion. Volume can be pushed pretty loud without affecting the airy soundstage, though 360° sound is better-realised in the Exploremodel on p58. If your outdoor speaker needs are more garden picnic than trail hike, this is a premium speaker with a sound to match. It sits unashamedly at the top of this group's budget, but it's worth the extra cash if you have it