Honor View 20 vs OnePlus 6T: Which is best?
We pick today's must-buy £499 smartphone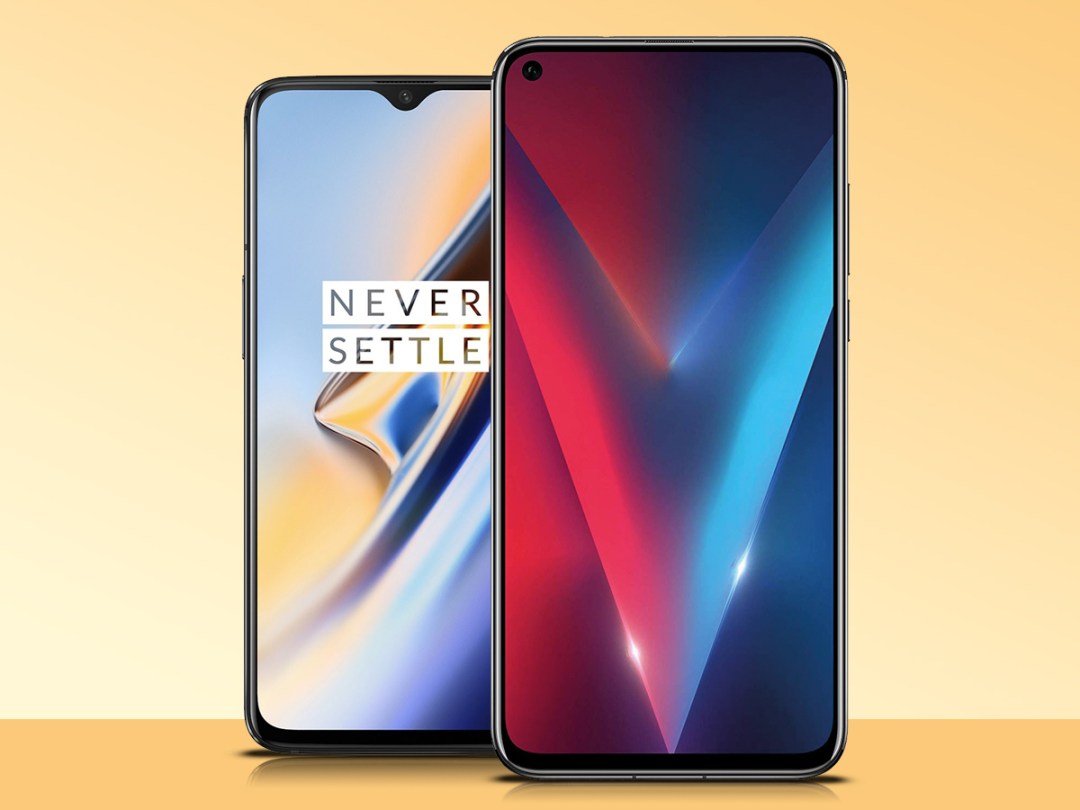 OnePlus has been the reliable "budget flagship" leader for years now – so much so that it's honestly surprising that true rivals have sprung up.
It's refreshing, too, as one glance at the Honor View 20 makes clear. Honor's highest-end phone to date packs a visual punch, both from its glossy backed finish and its hole-punch display, but it also performs well where it counts most – from camera to processing power and battery life.
All things considered, it's not far off from the OnePlus 6T in a category-by-category comparison – and the current OnePlus model has been our favourite sub-£500 phone since it replaced its predecessor, the OnePlus 6, on that front. Did Honor just beat OnePlus at its own game? Here's what we think, now that we've reviewed both handsets.
Design: Teardrop or hole-punch?
It's a brave new world – one in which we not only have different kinds of notch designs, but also phones that take away from the screen in entirely new ways. Brave indeed.
On the front, both of these Android handsets have a bit of "chin" at the bottom, but they vary on the top: the OnePlus 6T uses a small teardrop notch at the center to create space for the front-facing camera, while the Honor View 20 pokes a little hole in the upper left camera for its camera.
The latter is the same kind of approach used by the Samsung Galaxy S10, albeit on the opposite top corner, but you'll have to decide whether you prefer the small notch or the hole. They're not far off in terms of total impact, but the notch is a little bit larger.
Meanwhile, the Honor View 20 definitely packs more of a punch on the back thanks to its eye-catching reflective backing, which has an angular pattern to it. The OnePlus 6T's matte finish is definitely more subdued by comparison. You might dig that more, but we'll take the flash, thanks.
Verdict: Honor View 20
Screen: The OLED edge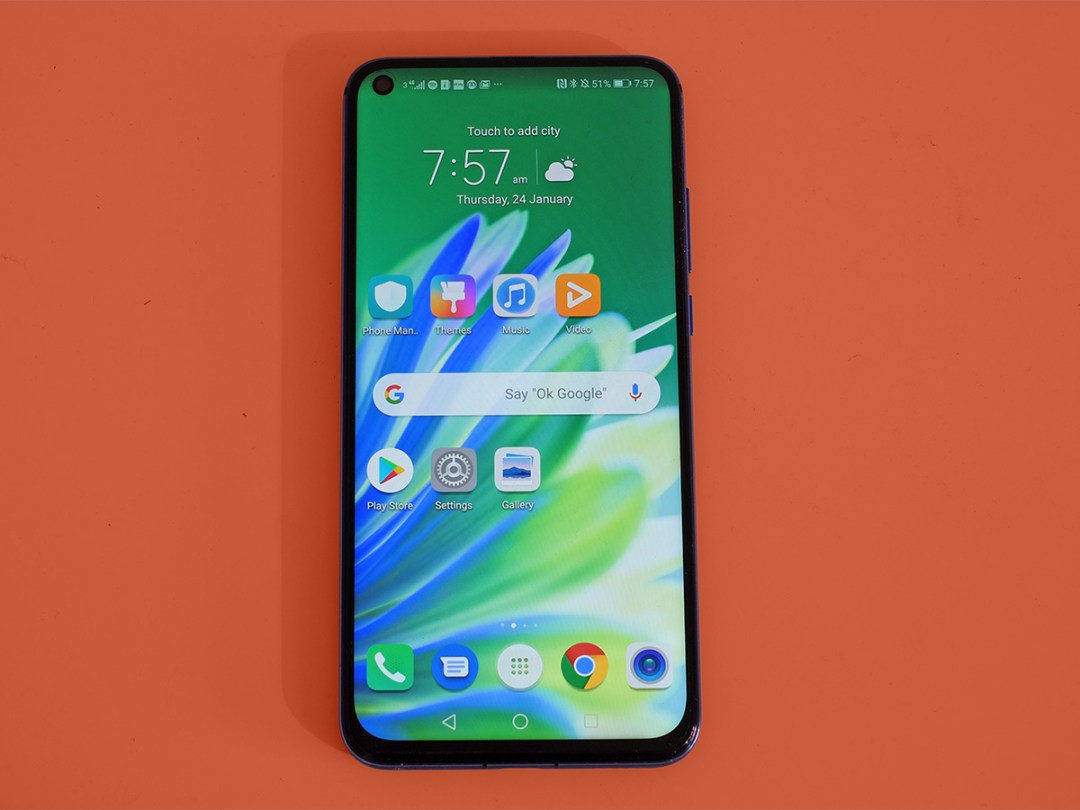 Size-wise, these screens are essentially identical: the Honor View 20 comes in at 6.4in while the OnePlus 6T is a smidge larger at 6.42in. They also both come in at Full HD+ (1080p) resolution.
Where they differ is in the kind of panel technology used, as the Honor View 20 has an LCD screen and the OnePlus 6T opts for OLED. The latter allows for deeper black levels and punchier contrast, so it has an edge in terms of quality – but the View 20 also looks great. Besides, the hole-punch aesthetic gives it the fresher look.
Verdict: OnePlus 6T
Camera: Mega-shooter
The OnePlus 6T continues the usual quality standard of OnePlus handsets: it's very good for the money, but can't compete with the higher-end, full-bodied flagships of the world. As our review mentioned, "It doesn't have as great a zoom as the Huawei Mate 20 Pro, the HDR contrast of the Pixel 3 XL or the indoors lighting noise handling of the Galaxy Note 9."
It also doesn't cost upwards of £900, so that's to be expected. What's here is pretty strong, however. The OnePlus 6T has a dual-camera setup with a 16-megapixel main camera and 20MP secondary sensor, which team up to deliver oft-gorgeous daytime photos.
The Honor View 20 bucks the multi-camera trend, but it has one heck of a single back sensor: a Sony 48MP sensor. Essentially, it captures a load of information and then delivers a typically great-looking 12MP result.
Casual daytime snaps are strong and even nighttime shots look good. With great lighting and a steady hand, you can capture incredible amounts of detail. We're giving Honor a solid advantage on this front.
Verdict: Honor View 20
Performance: Extra juice
The Honor View 20 uses the same powerful Kirin 980 chip as the much pricier Huawei Mate 20 Pro – currently our all-around favourite phone in the world – and scores almost as high in benchmark testing. Meanwhile, the OnePlus 6T uses the slightly older Qualcomm Snapdragon 845 from last spring, and it lands a bit lower in Geekbench testing.
Both phones are swift and capable, but the Honor View 20 has just a little more power on reserve. The View 20 comes in varieties with either 6GB or 8GB RAM, while the OnePlus 6T ranges from 6GB to 10GB.
Verdict: Honor View 20
Battery and perks: Some differences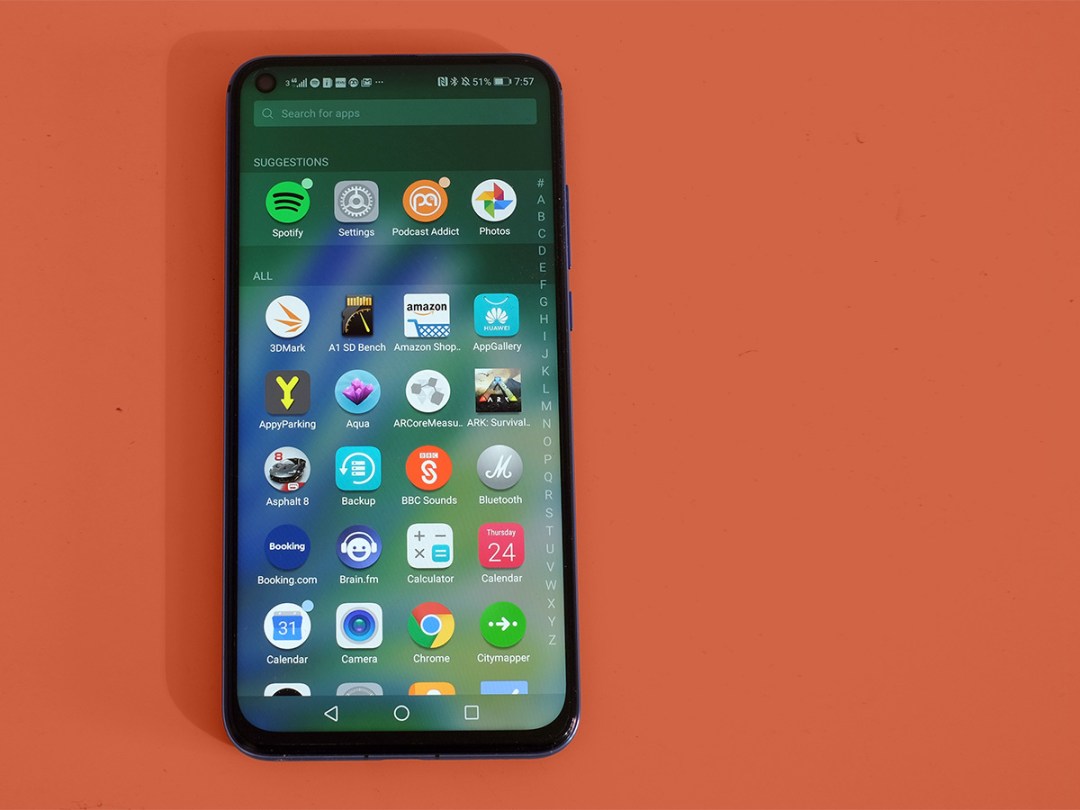 The Honor View 20 has a huge 4,000mAh battery pack, while the OnePlus 6T comes in a little short at 3,700mAh. That's not an enormous difference, but in our testing, we'd often end our day with the View 20 with about 40% battery life left, while the OnePlus 6T landed around 30% on weekdays. Slight edge for Honor here, but both are strong all-day performers.
In terms of storage, there's no difference: you can buy either phone in an 128GB or 256GB edition, and neither has a microSD slot for expandable storage. That's a lot of space to work with, but still, we always want the option to easily add more if needed.
Oh, and the Honor View 20 keeps the headphone jack. The OnePlus 6T ditched it.
Verdict: Honor View 20
Verdict: Dethroned!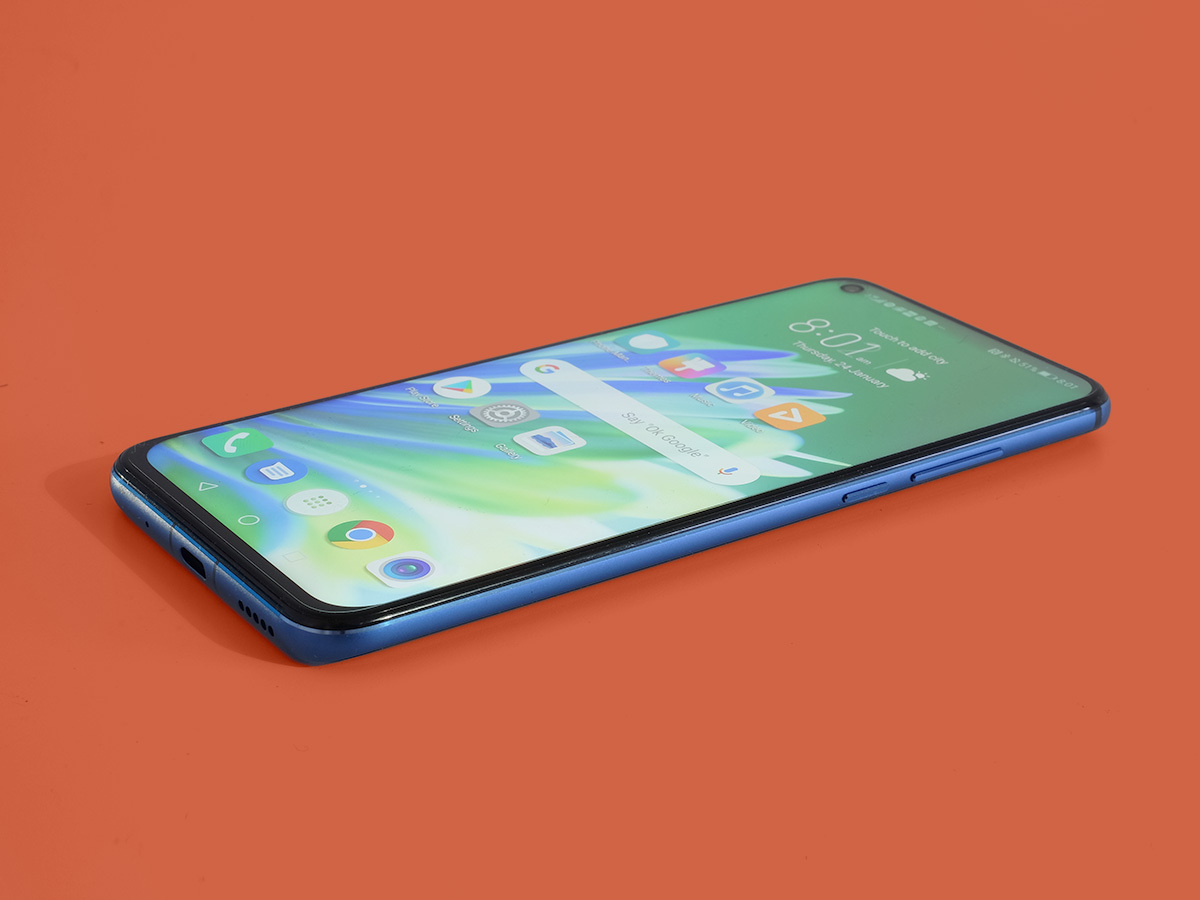 The OnePlus 6T is an excellent phone, and truly one of the best values in high-end smartphones at its £499 price. But as this point-by-point comparison suggests, the Honor View 20 manages to do it one better in a few key ways.
They're small differences, but that all matters when you're shelling out £499 for a new phone. The Honor View 20 has a little more flash and individual style, the better camera setup, a smidge more processing power, and a bit more battery life.
Look, you can't really go wrong with the OnePlus 6T. But for the very same price, we'd go for the Honor View 20 instead.
Winner: Honor View 20