Get started with Instagram Threads. All you need to know to switch from Twitter
Musk's totally Musked it over at the bird site. So parp your text nuggets online using Meta's Threads instead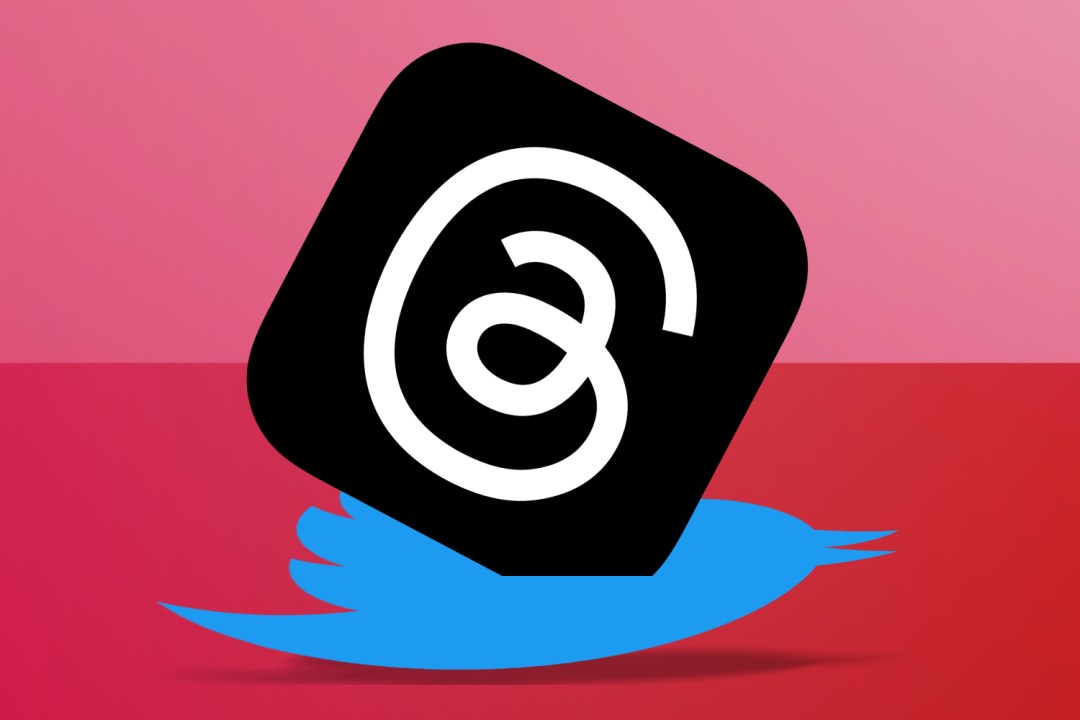 Another social network? And by Meta. Sorry, Instagram. Which is owned by Meta. Which is run by Mark 'MWAHAHA' Zuckerberg. Hmmm. But as much as Threads makes people keen on privacy and basic humanity narrow their eyes at anyone fleeing there from Twitter, there's, well, Twitter. It's a bin fire. And Elon Musk can't help himself from pouring on yet more petrol. A phrase about the lesser evil springs to mind.
Threads is new. No-one's managed to horribly ruin it. Yet. So if you want to bring back a time when social networking was simpler and even – dare we say it? – fun, it's worth a look. Especially if Mastodon makes your head go squiffy.
Our Instagram Threads guide gives you everything you need to get started threading your own threads on Threads.
How to sign up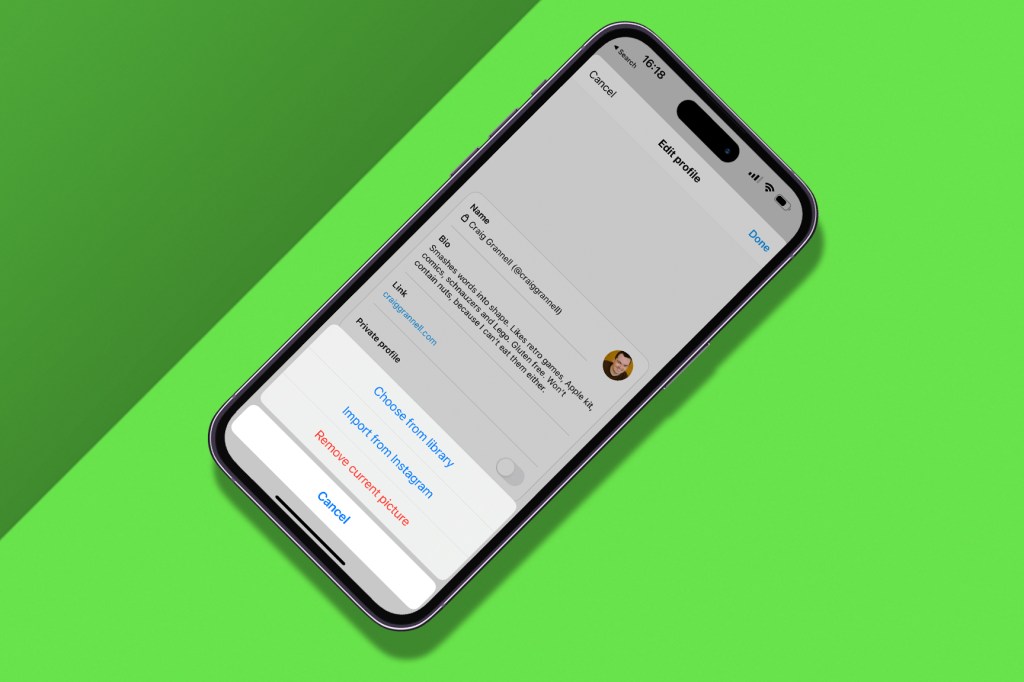 Use the Threads app (Android, iOS) to sign in with your Instagram account. Not got an Instagram account? You need one. Don't want one? Then you'll not be using Threads. Because Threads is Instagram behind the scenes.
Tap the magic button and fill in your profile – or import it from Instagram. Then select from accounts you follow on Instagram, to follow them on Threads. If one of your follows isn't using Threads and you select them, you'll automatically start following them should they join.
One more thing. We mentioned Threads is Instagram. That means you cannot delete your Threads account without deleting your Instagram one. However, you can deactivate your Threads profile via the app's settings – select the Profile tab and then tap the two-line button at the top-right. Choose Account and then Deactivate profile.
Note: if you've an App Store/Google Play account located in the EU, you can't currently download Threads. It might not even work if you use a VPN. There's lots of speculation regarding why. Something something data privacy regulations something, most likely. Make of that what you will.
What's missing from Threads?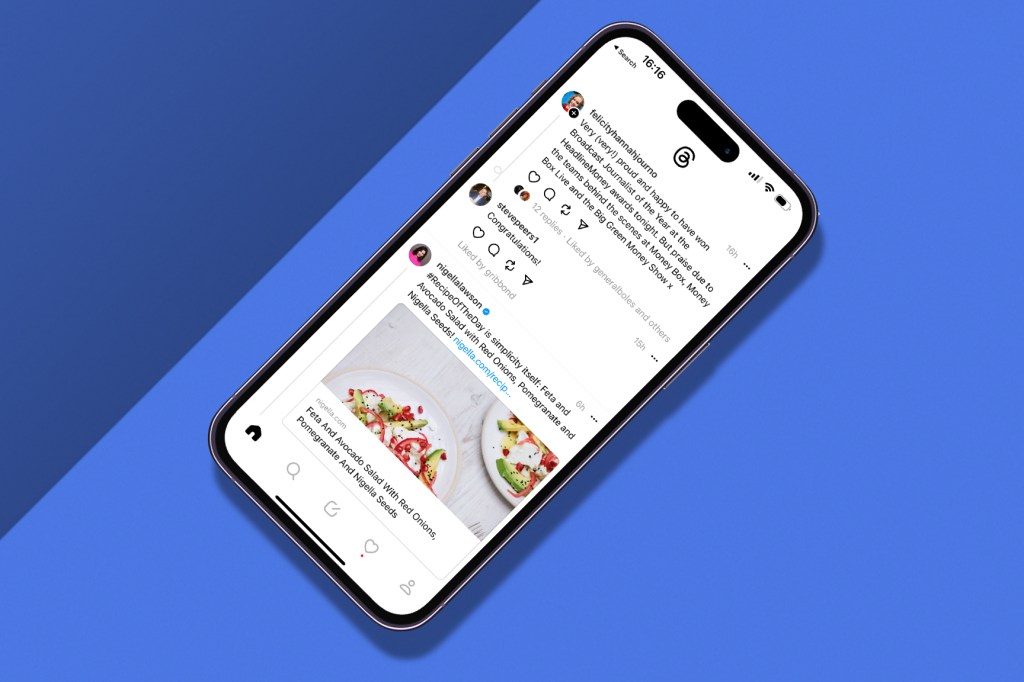 Loads. Threads is currently Billy Half An App, shoved out the door to take advantage of Elon Musk (again) setting fire to Twitter. According to the folks at Threads, these features might rock up soon:
Post editing, which – unlike Twitter – won't cost $8 per month.
Hashtags and search, because finding posts/topics on Threads right now sucks.
Fast account switching for those of you with multiple identities.
ActivityPub support to provide interoperability with Mastodon and other Fediverse services.
Alt text for images because, hey, blind people use social media too.
Direct messages seem inevitable, and Instagram has them; however, Instagram head Adam Mosseri is cool on giving people another inbox.
OK, but will there be an iPad version of Threads?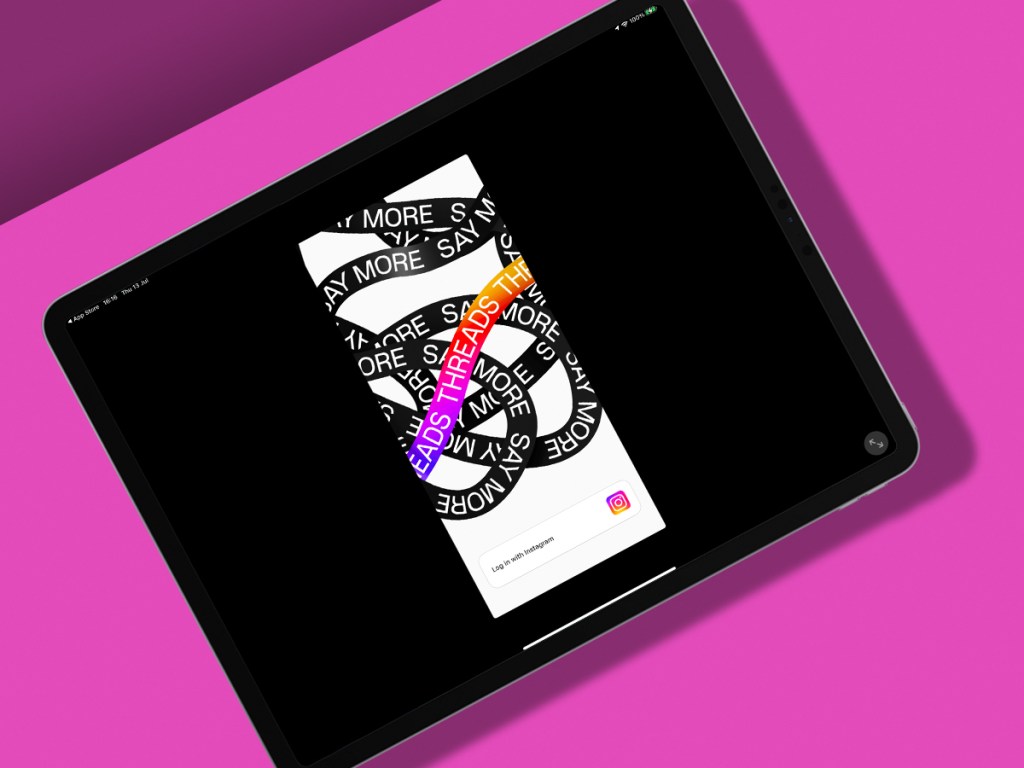 Ahahahahahaha! Oh, sorry. You were being serious. Maybe it will happen at some point, given that iPad users like using apps; but Instagram still doesn't have an iPad version, because its user base is "just not a big enough group of people to be a priority". And that's straight from Mosseri, albeit 2022-era Mosseri. So perhaps things have changed. (We doubt it.)
However, there is at least now a basic version of Threads for the browser (at threads.net), so you don't have to glue your phone to your PC to use the network. So maybe iPad users can try that and just imagine a future in which the Instagram folks care about tablets.
How to post to Threads
Tap the post button and start typing. Stop before you get to 500 characters, because that's your limit.
Use the paperclip button to attach images. If you include more than one, they're presented as a carousel that smart folks have been joining up to construct panoramas. You can upload videos too, although relatively few folks are doing so right now.
Want to compose a Threads… thread? Type any character (bar a space) and Hit Return three times to add a new, blank post. Do this multiple times, fill all the posts in, and fire them on to the site all at once. And then realise one of them has a massive typo and there's no edit button. (Gnash.)
Tap 'Anyone can reply' to limit who can respond to your post(s). The options are profiles you follow or only those directly mentioned within a post.
View your threads and replies at any point by way of the suitably named tabs on your profile.
Manage and share Threads posts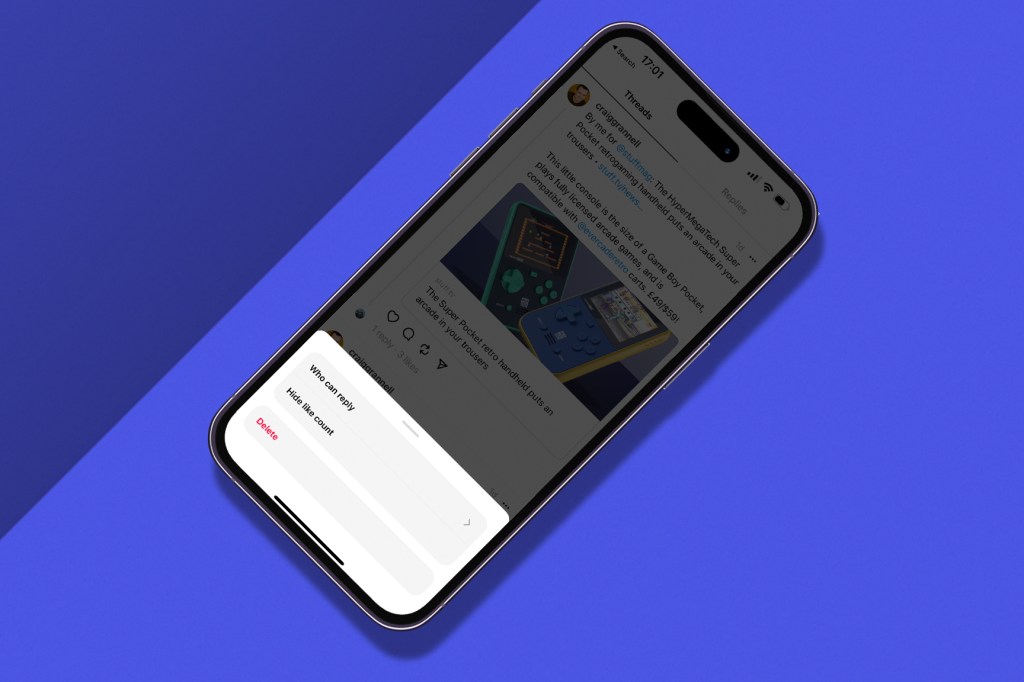 You can't (yet) edit posts on Threads. But you can make changes to what you've already posted. Tap … on a message to access the previously mentioned reply limitation options, hide the like count, or delete the post entirely.
As with other social networks, you can repost your missives or those from other people. Use the Quote option to add further commentary rather than just reinjecting the post as-is into your followers' feeds.
Find people on Threads – and refine your follows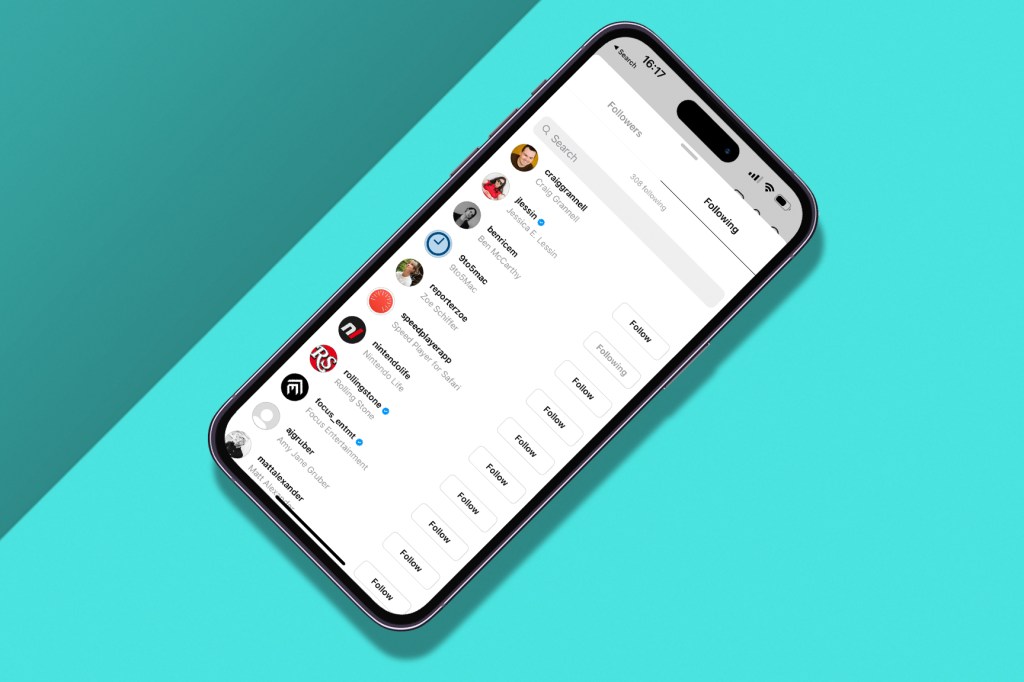 The default Threads feed is algorithmic. Think Facebook more than Twitter. Pull down to refresh and you'll get new posts – and never see the previous ones again. However, this does mean your feed has stuff in it from day one, regardless of whether you follow anyone.
Click the + button on an account in your feed to immediately follow them. Alternatively, use the massive Follow button on their profile page. (It then instead displays as 'Following'. Tap it again to unfollow them.)
Tap the followers count on someone's profile to see who follows them and who they follow. This can give you ideas for other people to add to your feed. Alternatively, use the dedicated search button in the main toolbar to find specific people.
The algorithmic main feed squirts influencers, brands and other blue ticks into the mix when there's nothing else to show you. If you want rid of someone's posts, tap … and you can then mute or block them. (Report them if they've posted something properly awful.)
If you want to know which of your Twitter/X follows are trying Threads… Well, that's quite hard, because Elon Musk only believes in free speech in the sense of being free to speak on his special toy. Direct searches for threads.net are blocked at the time of writing, but you can search for 'threads' and limit results to people you follow. That sort of works. (Unless you follow a lot of Brits, talking about a very different Threads.)
Use the chronological Threads feed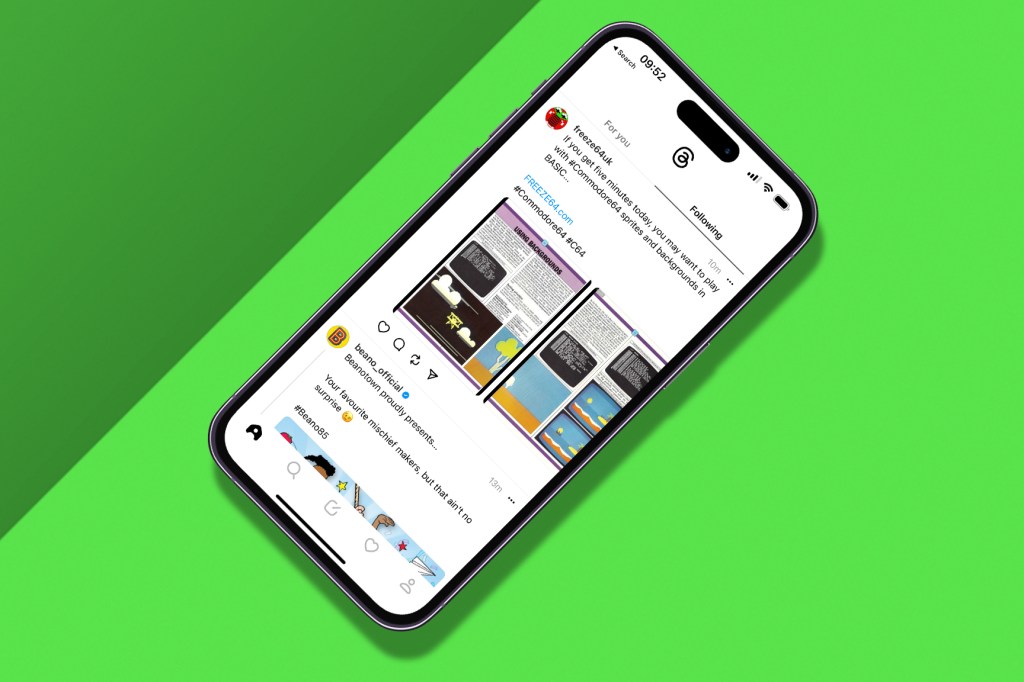 Threads launched with an algorithmic feed, but now has a Following feed too. But it's oddly hidden. Double-tap the Home button and you should see For you and Following tabs. (You may have to first force-quit/relaunch the app.) The Following feed is reverse-chronological, comprising only people you follow. Again, pulling down refreshes the feed.
The feed button in the toolbar will have a little person inside whenever you're using the Following mode. However, be mindful your chosen tab does not persist through app relaunches. We've also found that Following tends to scroll up to the latest post, rather than keeping your place. And there's no support for cross-device feed progress. Still, it does wrench order from chaos and gives you the choice of seeing everything from your follows, rather than whatever the Threads algorithm wants you to see.
View replies, mentions, follows and more in Threads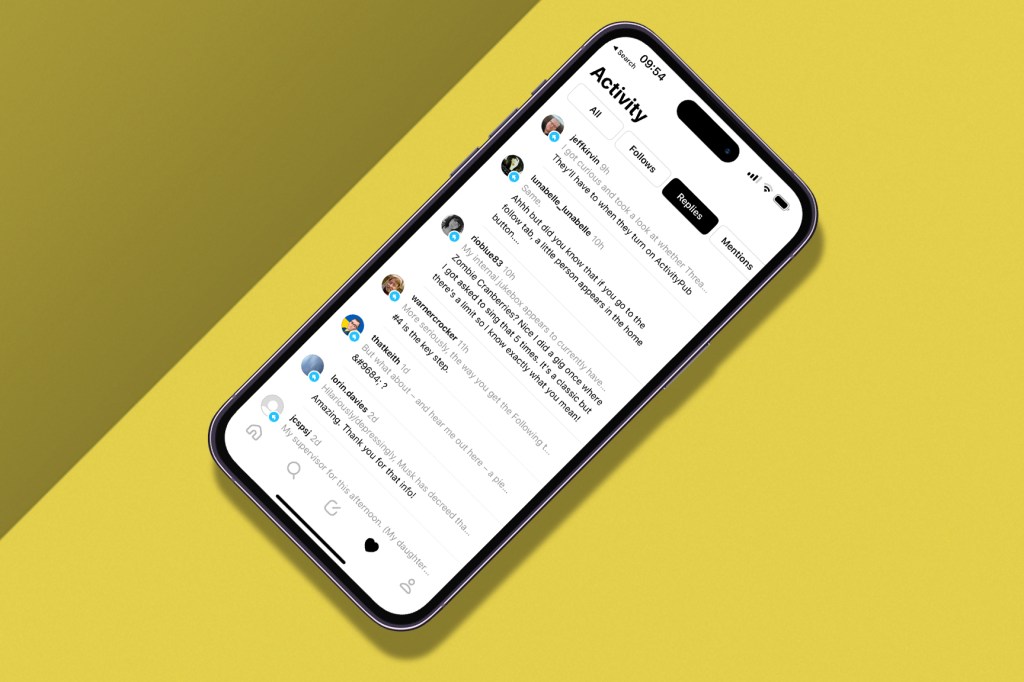 Replies to your posts appear inline within a feed. But you can also find all replies – and other information – collated in the Activity tab. Tap the heart button to access this.
This feed defaults to showing a consolidated view of all categories of information. But you can use the buttons to filter it to follows, replies, mentions, quotes, reposts, and activity from verified users.
Tapping on any of the items within this feed will open the relevant post in context, so you can interact with it as you see fit. Or just grumble if someone misinterpreted one of your amazing zingers yet again.
How to manage privacy on Threads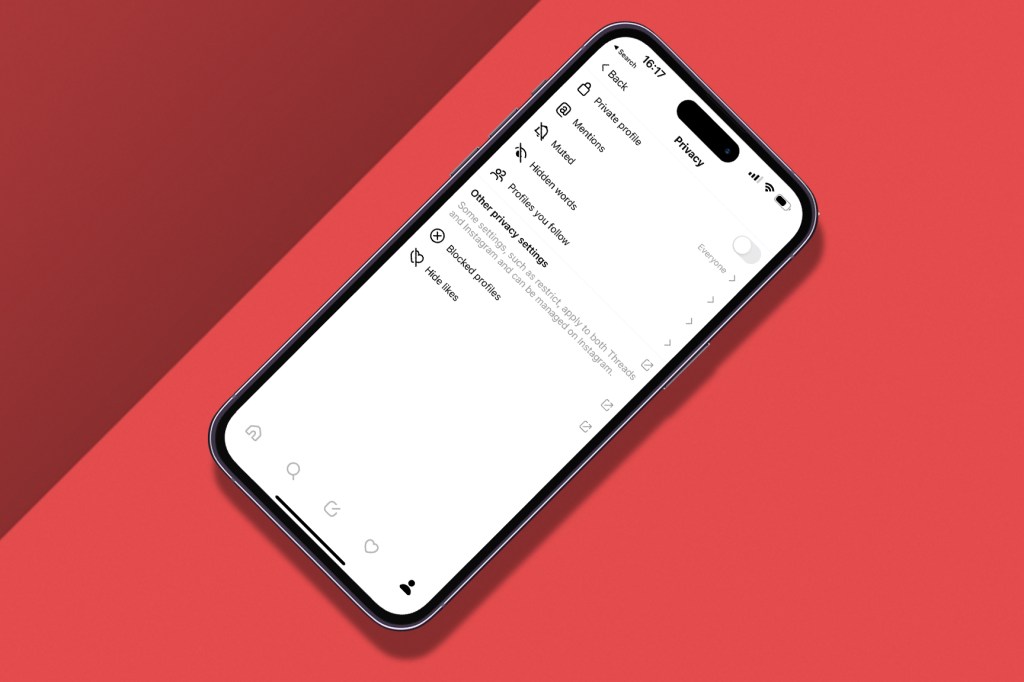 Not everyone wants to be a public figure. Tap the globe icon on your profile page or access the Privacy section of settings to see privacy options. Tap Private profile to make your account private.
You can limit mentions to only people you follow, or turn them off entirely. Use the Muted section to manage accounts that you've silenced. However, blocked profiles and hidden likes must be managed using Instagram.
Use Hidden words to decide whether you want to hide replies that contain offensive words and phrases. Alternatively/additionally, use 'Custom words and phrases' to define which specific terms will be hidden from you.
View everyone who's following you via Profiles you follow > Followers. Tap any Remove button to immediately remove someone from that list. Be mindful they can later re-follow you; so use the previously mentioned block option if they're a pest.
How to receive notifications from Threads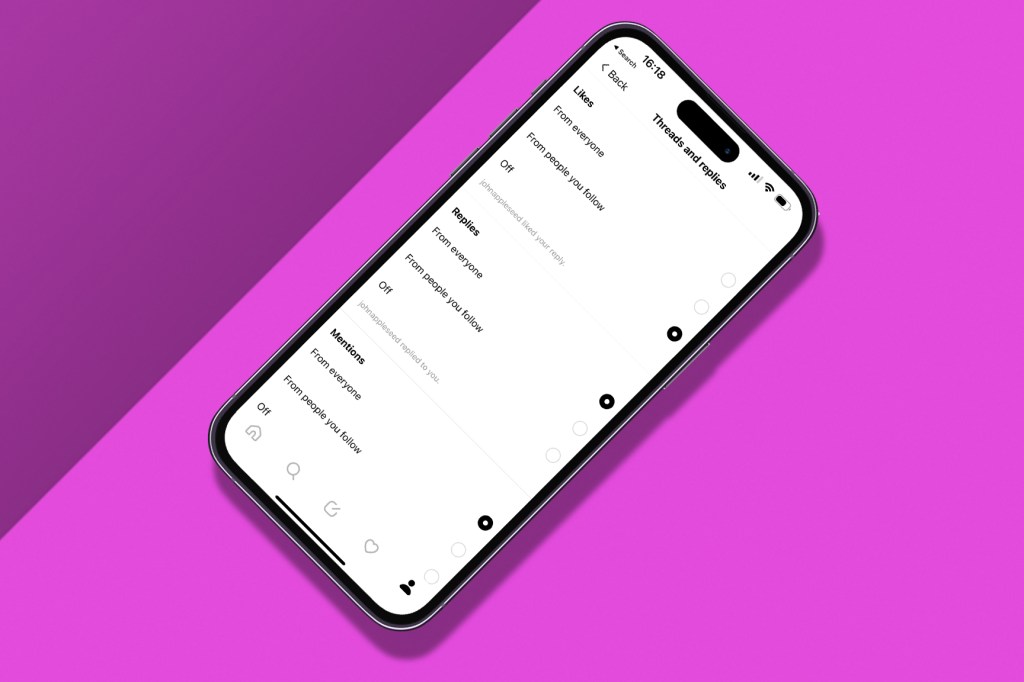 To never miss a post from a specific Threads user, go to their profile and tap the bell. You'll receive post alerts as long as your phone allows Threads to send notifications.
On your profile page, go to settings and then Notifications. Use 'Pause all' to temporarily halt all notifications.
In Threads and replies, choose whether you want alerts for likes, replies, mentions, reposts, or quotes. All these can be limited to just people you follow. Set 'First threads' to 'From people you follow' to prioritise them over influencers and brands having a love-in.
Under 'Following and followers', use the available options to define whether you get alerts for new followers, accepted follow requests, account suggestions, and pre-followed users (as in, your Instagram ones from earlier) when they join Threads.
Once you've done all that, notify yourself on a job well done and have a little lie down.
How to edit your Threads profile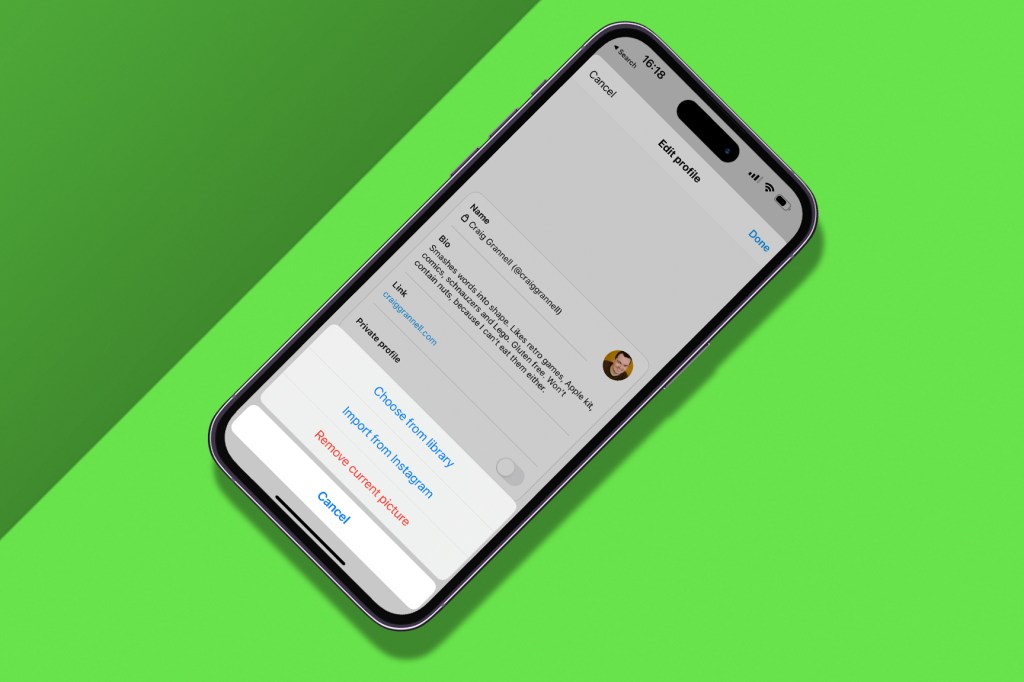 Your profile isn't set in stone. Go to your profile page and tap 'Edit profile'. Tap your photo to grab a new one from your device or import the current one you're using on Instagram. You can also update your bio text and link.
Your username is locked. If you want to change that, you'll need to do so in the Instagram app (under Edit Profile on your profile page). Verification also comes by way of Instagram, and appears to be based around notoriety.
Tap 'Share profile' to send your profile link via the options your phone provides. You can also – perhaps unwisely – bug friends to join via the 'Follow and invite friends' section within the app's settings. WhatsApp, SMS, email, and system picker options are provided.
Know your limits with Threads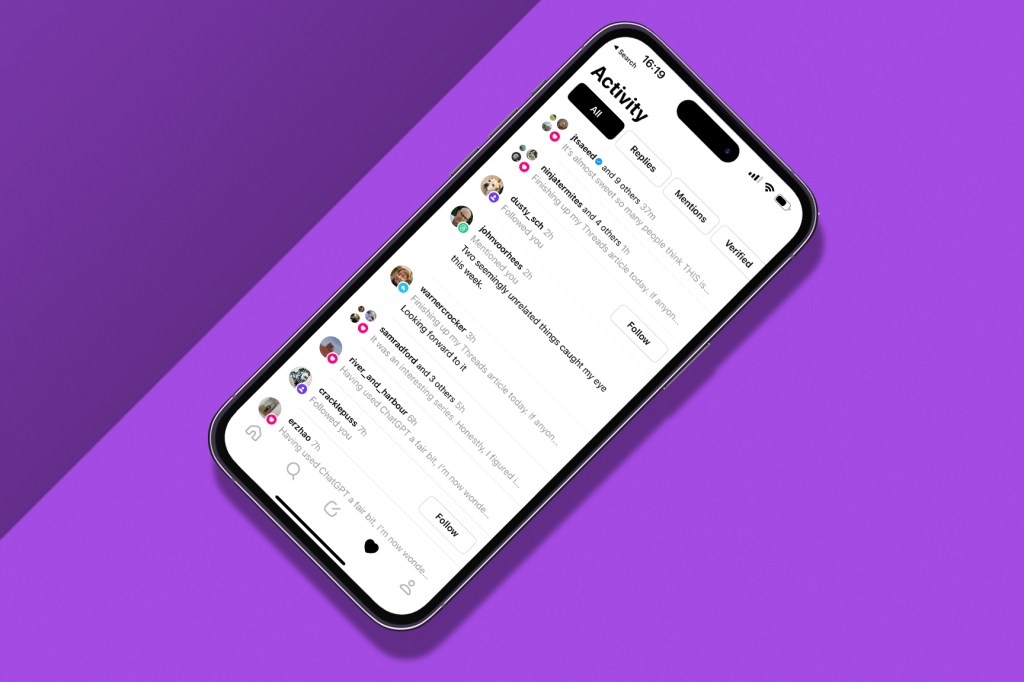 Finally, a couple of points that hint at how Threads views the world. Head back to the Activity tab. You'll see sections for All, Replies, Mentions and Verified. When you've used Threads for a while, you'll notice these only record information from the past few days. So there's no trawling back to respond to a question someone asked you two weeks ago. Threads life is fleeting. Be in the moment, we guess?
Also, Threads wants you to be happy with how much time you spend using the app. Device screen time systems can give you a nudge, but Threads also has its own equivalent. In settings, go to Account > Take a break. You can then opt to get a reminder every ten, 20 or 30 minutes. Presumably after a half-dozen of those, Threads just gives up and catapults your phone out of the window. If not, that's definitely number-one on our most-wanted feature list, even above post editing.