Ditch your wallet now: NFC mobile payments explained
Still using a sliver of dead cow to hold a collection of shiny circles that you exchange for goods and services? Time to get with the now...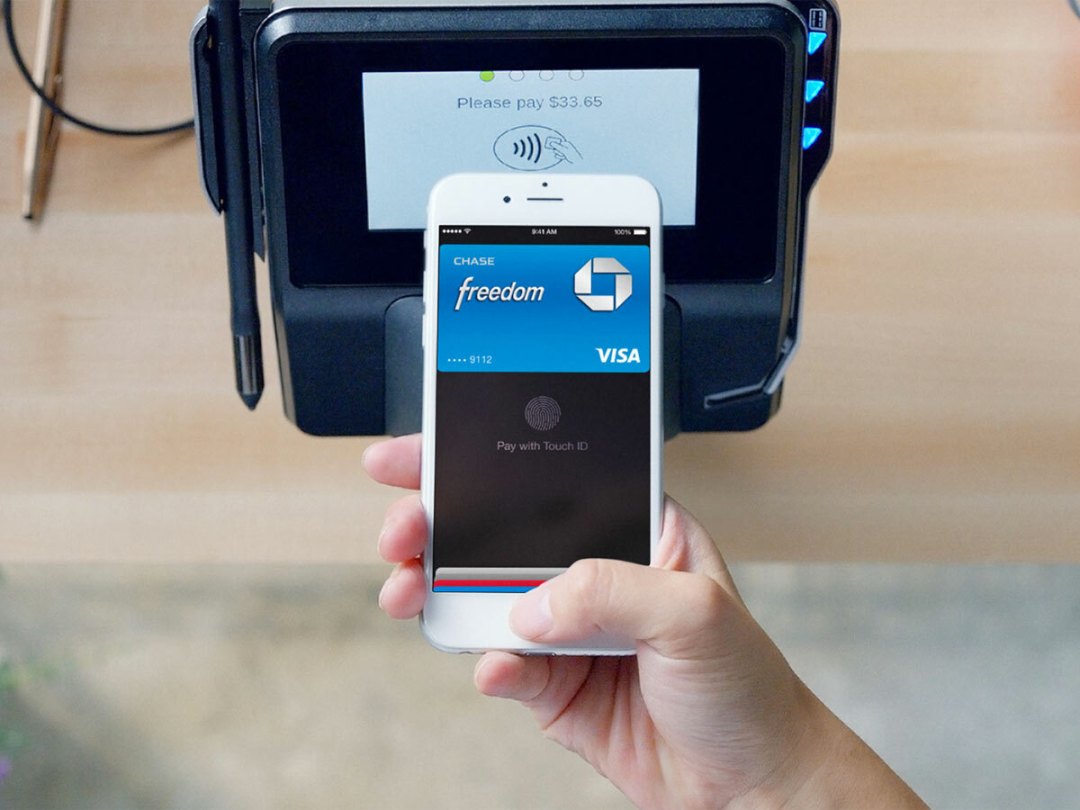 Despite being available in the UK since 2011, NFC mobile payments – in which you wave your mobile phone above a terminal to pay for something – are still something of a mystery to most of us. Well, we're here to shed some light on the subject: here's what's available now and what's coming soon in the world of contactless mobile payments.
But first, let's bust a couple of myths about NFC mobile payment.
Many assume it's insecure – that someone can nick your phone then go on a spending spree with your hard-earned digi-cash. Not true. In fact, using a phone as a mobile wallet is pretty much the same as using a credit or debit card. You can set up PIN protection for each payment if you wish, and if your phone is lost or stolen a quick call to your mobile payment service will see further purchases blocked and, in most cases, fraudulent purchases refunded.
And if your phone's battery dies, you won't be able to make payments, right? Wrong again. An EE spokesman told us that there's residual power in NFC chips, so they'll still work after the battery has depleted (if you've left your phone dead in a drawer for three months, it might be a different story). Several of the SIM/NFC combinations mentioned below also have their own memory, so it should be able to track your balance too, even when battery-less.
Apple Pay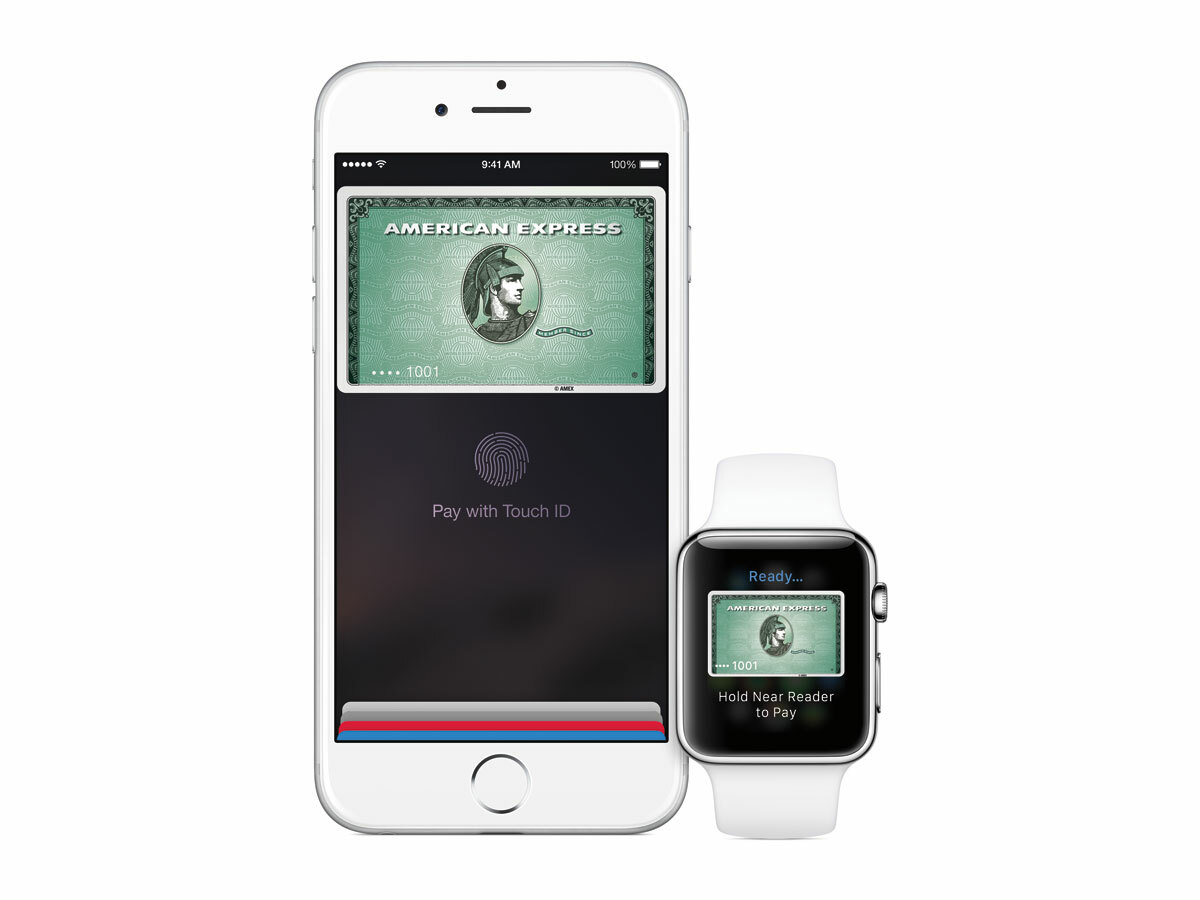 After launching in the US in October 2014, Apple Pay is finally poised to come to the UK in July 2015.
Working with any NFC-equipped iPhone (currently just the iPhone 6 and 6 Plus) as well as the Apple Watch, Apple Pay stores encrypted details of the user's credit or debit card information. Tap your iPhone on a retailer's reader and, after checking your identity via Touch ID sensor (or sometimes PIN), the payment is made automatically.
Apple Pay is accepted in over one million US locations, and at launch there'll be 250,000 places to use it in the UK. By the autumn of 2015, Apple says 70 percent of the UK's credit and debit cards will be compatible with Apple Pay (Barclays Bank is the one big UK bank that isn't on board as yet), along with a host of retailers including M&S, Waitrose, McDonalds, Nando's and Transport for London. Yes, that last one means you'll be able to use an iPhone instead of an Oyster Card to ride the bus, Tube, DLR, Overground or National Rail in the capital.
Apple Pay will also begin incorporating loyalty cards and store cards soon.
Because Apple Pay uses two-factor authentication (your phone and your fingerprint), it's not theoretically bound by the £20 (rising to £30 in September 2015) per transaction limit used by all of the UK's current tap-to-pay terminals. However, according to a story in The Guardian, few UK retailers have the newer terminals required to allow purchases above £20. We'll doubtless find out more in the run-up to launch.
EE Cash on Tap
Launched in 2013, Cash on Tap is available with selected EE phones. It allows you to make payments up to £20 at over 300,000 places, including McDonalds, M&S, Pret A Manger, the Co-operative Food, the Post Office and Transport for London. The money comes from a pre-paid account that you top up before use, while security comes courtesy of a partnership deal with Mastercard.
It only works with Android phones (the companion app is Android-only) with special NFC-embedded SIM cards (you can check to see if yours meets the requirements by looking for an "N" in the SIM's individual ID number) and requires you be a 4GEE customer. Check the company's Cash on Tap page to see if you can get on board.
Vodafone SmartPass
A similar pre-pay system to Cash on Tap, and sharing its £20-per-transaction limit, SmartPass runs from iOS and Android apps and is compatible with most tap-to-pay terminals, including those used by Transport for London.
Rather than use an NFC-equipped SIM or phone's existing chips, however, it requires an NFC-embedded tag that users attach to their phones. Not the most elegant solution, really. Vodafone has partnered with Visa to provide payment protection, and transactions can be PIN protected if the user wishes.
Barclaycard PayTag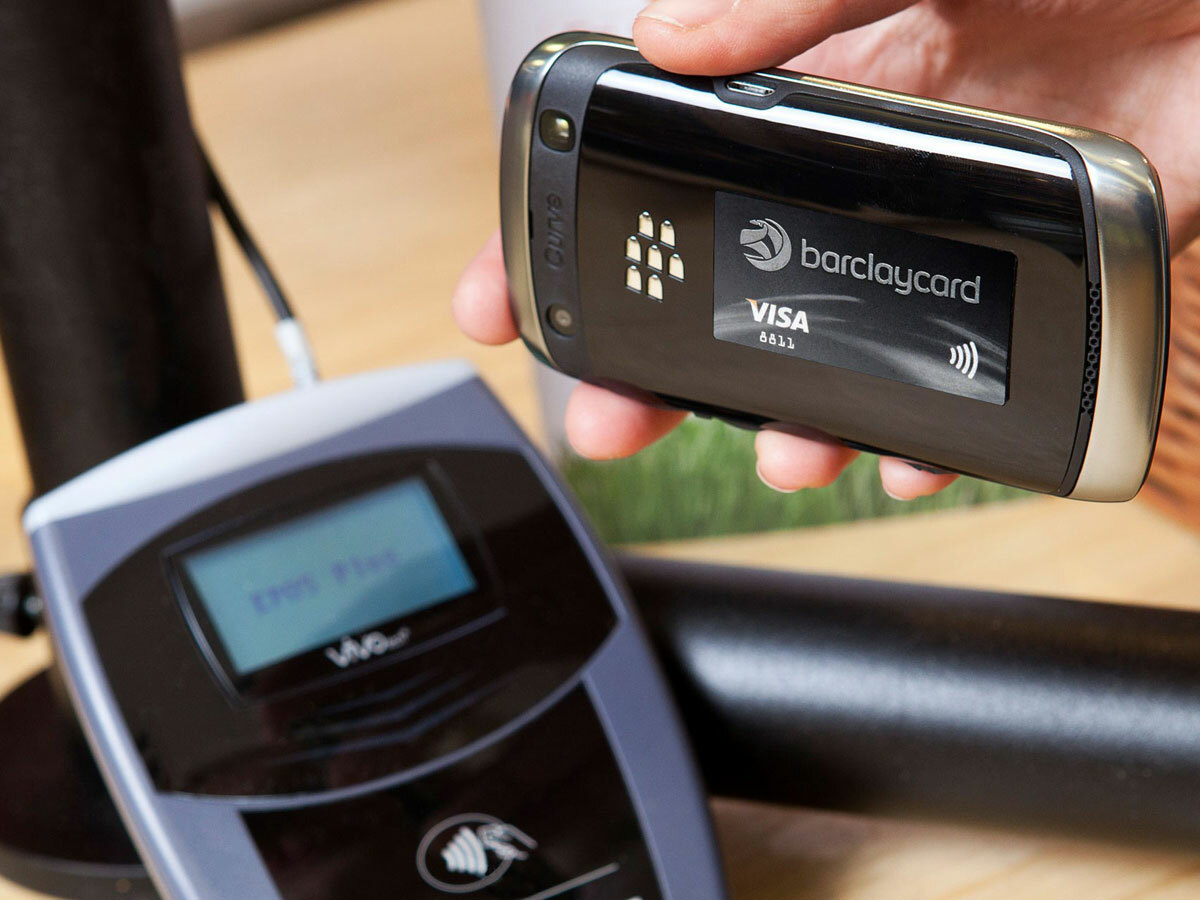 Another sticker-using system with a £20 limit, PayTag works with most contactless terminals and is compatible with most Visa cards. It's not a mobile system per se, as it's not linked to your phone or controlled by an app, but the tags, as with SmartPass, can be attached to a smartphone.
Android Pay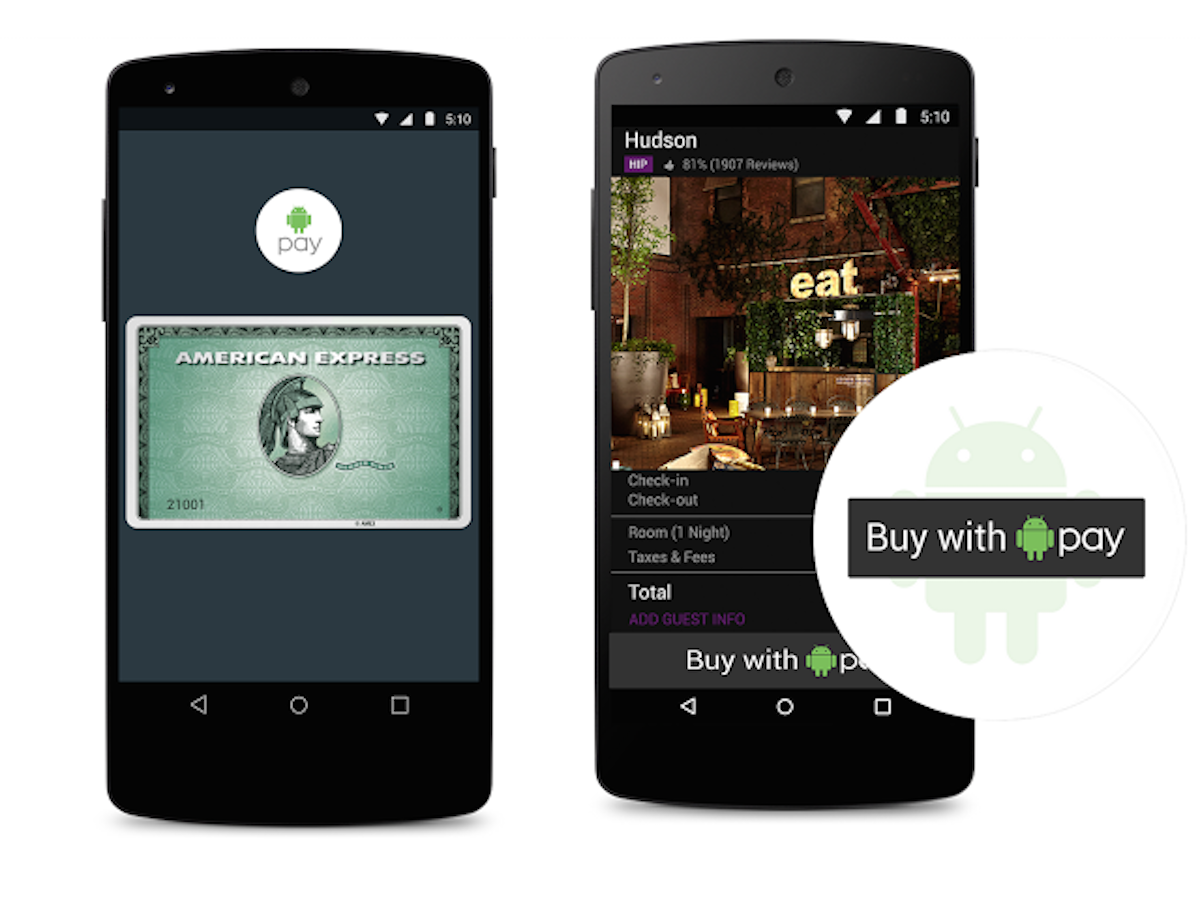 Announced at Google I/O 2015 and coming alongside Android M in the autumn of 2015, Android Pay is Google's official solution for NFC payments, replacing the troubled Google Wallet system (although Wallet will remain in place for person-to-person payments).
Google says Android Pay will allow you to use your Android phone to make contactless payments with over 700,000 retailer worldwide and supports fingerprint verification in phones with scanners (Android M will come with native fingerprint recognition, so we can expect sensors to become far more common on future Android devices). It goes beyond NFC payments, however, and will also work with in-app purchases and web orders.
At the time of writing, Google claims that seven out of ten current Android phones will be compatible with the system at launch.
Samsung Pay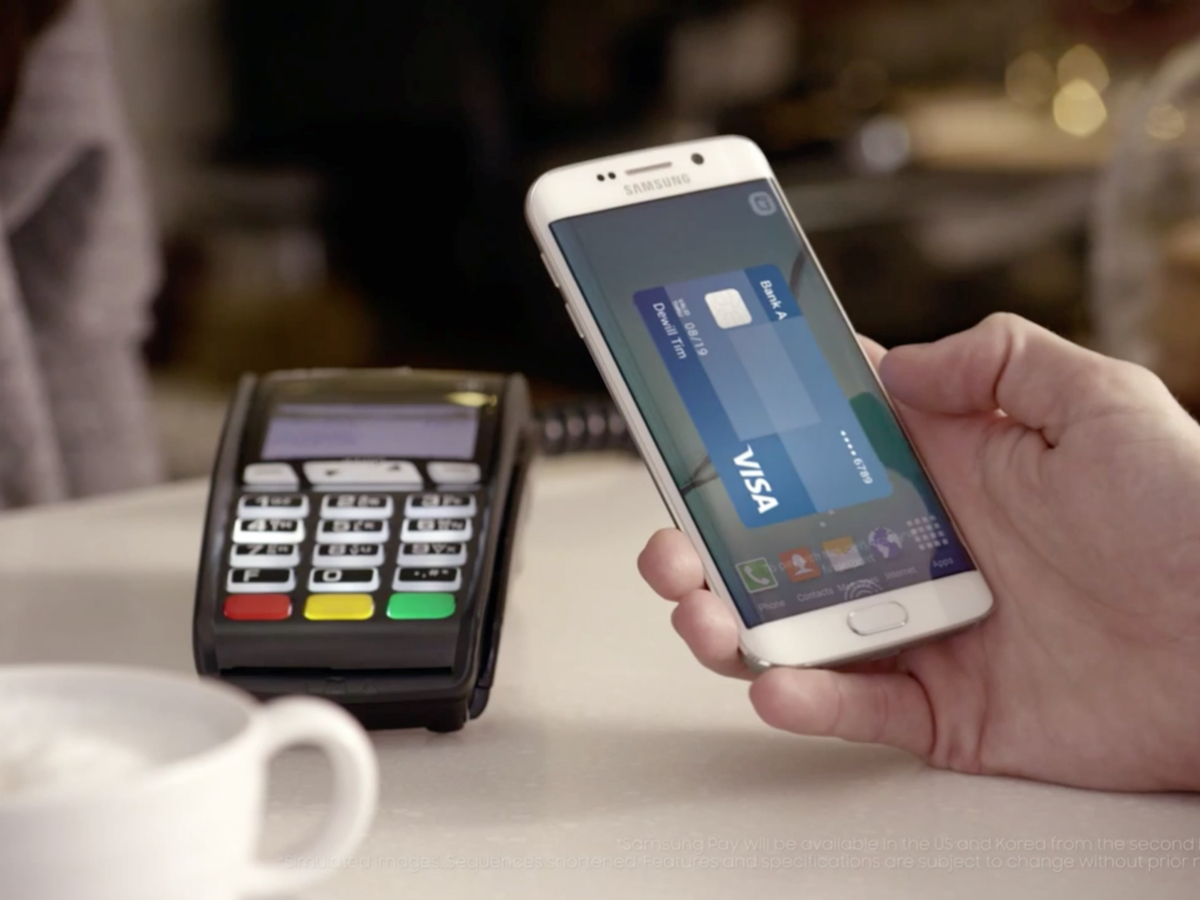 Anything Apple can do, Samsung can do… or at least have a go at. Back at MWC 2015, the Korean giant announced Samsung Pay, a mobile payment platform that uses not only NFC but a proprietary technology called Magnetic Secure Transmission, which means it will work with traditional magstripe card terminals in addition to NFC terminals.
That should give it wide reach as soon as it launches, although it'll only work with the Galaxy S6 and S6 Edge models at first. At the time of writing we don't know when that will be, although rumours suggest July 2015 in South Korea and the US. We'll update this article when we know more.