Christmas Gift Guide 2017: 24 watches and clocks for time-keepers
Find the perfect way to count down to next year's Christmas with these superb tickers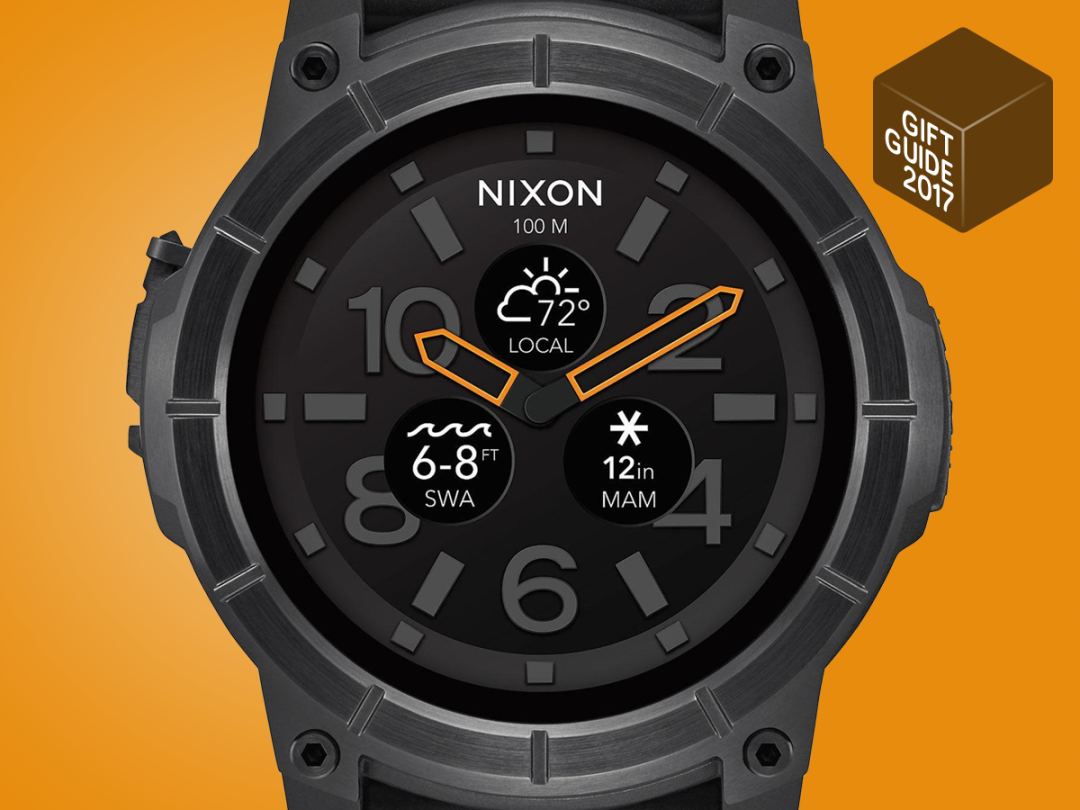 Horology is a perplexing fascination. Is it the endless ticking? The constant unending of time?
No-one can be sure – but what is certain is that buying Christmas gifts for those of a timekeeping disposition can be a truly complex exercise.
Save precious seconds by perusing our list of top tick-tocking gifts, sure to harbour something appealing for your watch-toting chum. And, all being well, they should stand the test of time.
More Christmas gift ideas
Looking for something different? Our full Christmas Gift Guide 2017 hub page has categories to suit every taste, budget and interest.
See more Christmas gift ideas here
Philips Somneo Sleep and Wake-Up Light (£189)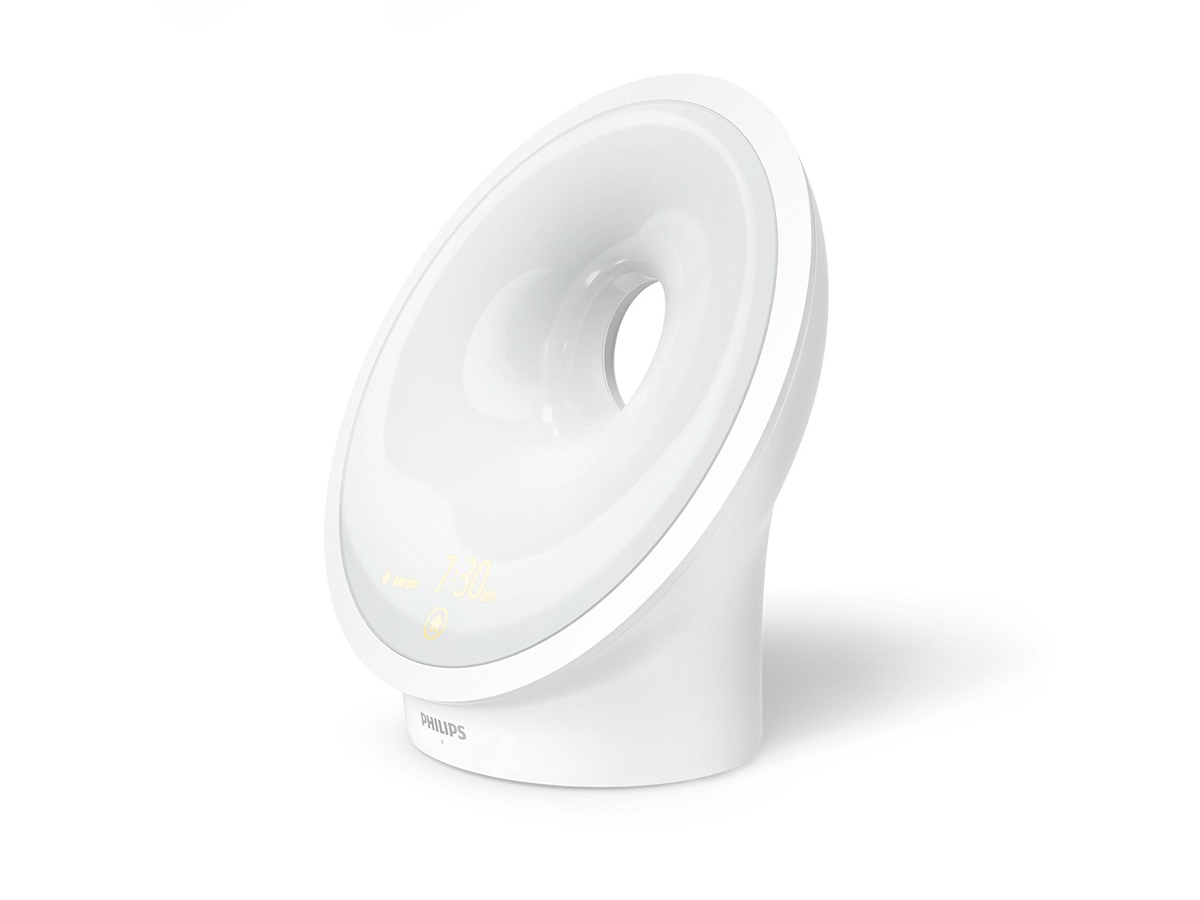 Don't let the long, dark winter nights get you down: stick this wake-up light by the side of your bed and it'll feel like the Sun is rising just for you.
Rather than jolting you awake like the icy rods of a cold shower, the Somneo gradually increases light levels to wake you naturally, leaving you refreshed and ready for the day ahead.
Leatherman Watch (£420)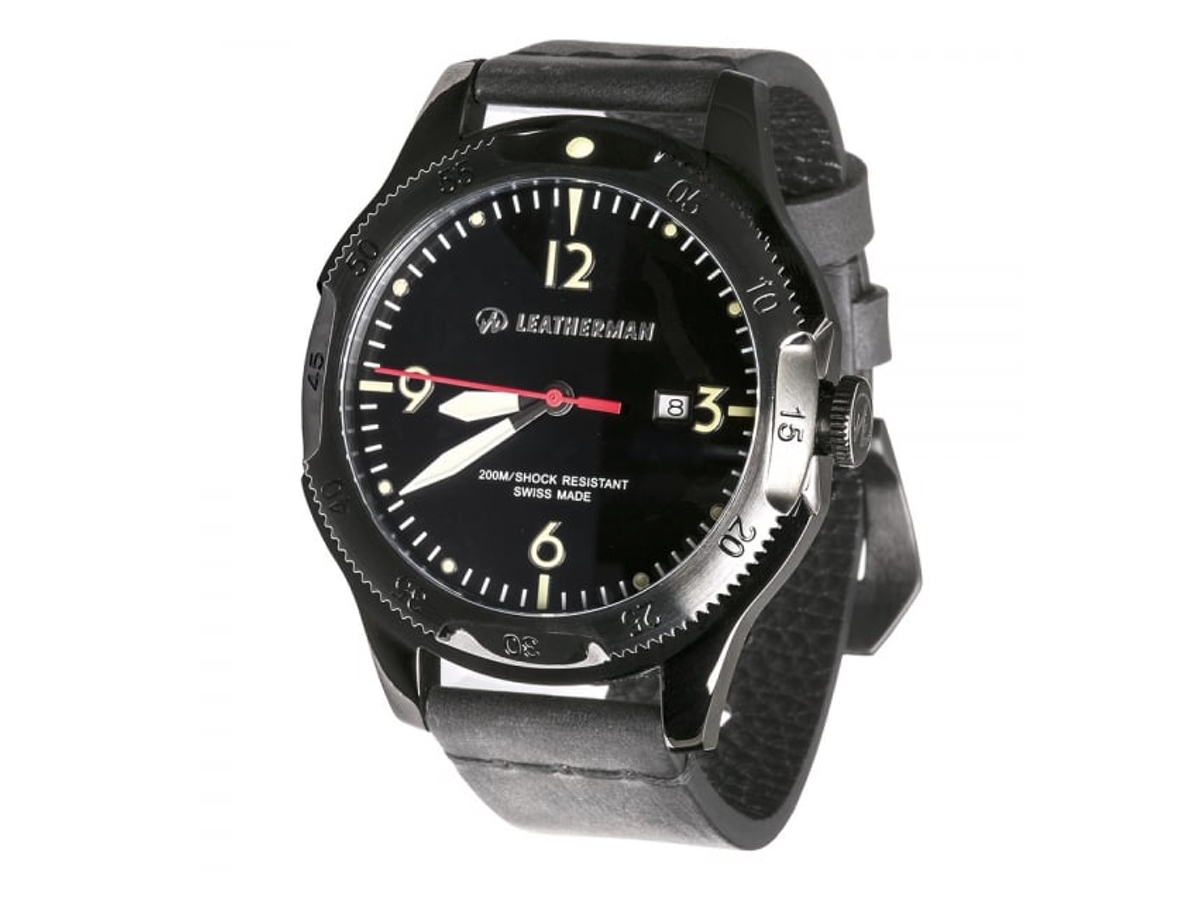 When your day job involves working up a sweat with all sorts of hefty tools, the last thing you need when it's time for a tea break is a ticker that reminds you of work.
Makes sense, then, that Leatherman (makers of all things sturdy) would go simple and stylish with its first wristwatch. You won't find any pop-out screwdrivers hidden in the strap – just a corrosion-resistant stainless steel construction and a sapphire crystal face.
Casio Classic Collection Cloth (£22)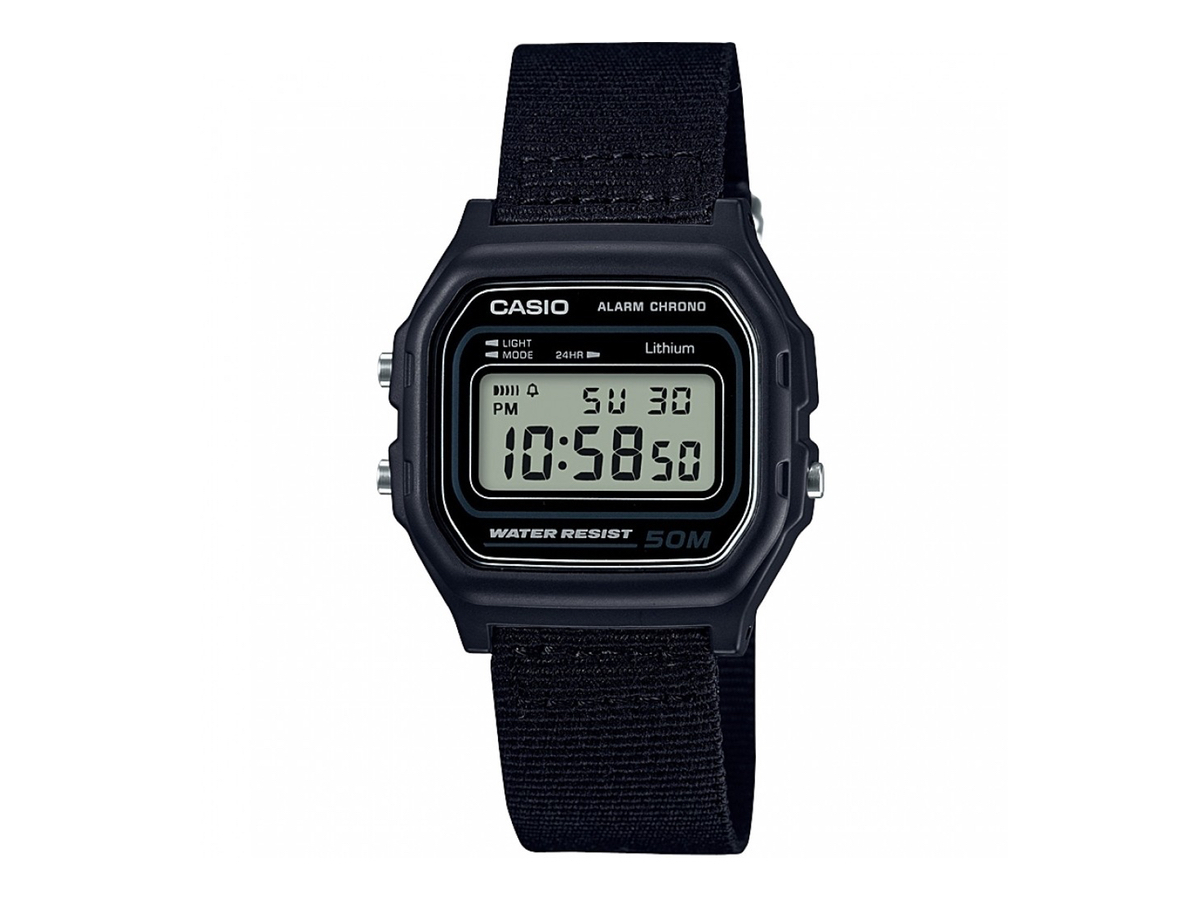 You'll be hard pressed to find a wrist accessory more retro than this iconic Casio timepiece, short of strapping a Walkman to your forearm – and that can't even tell the time.
This classic piece is water-resistant to 50m, has a chronograph and will earn you countless cool points on Shoreditch High Street.
Grovemade Watch 02 (US$149)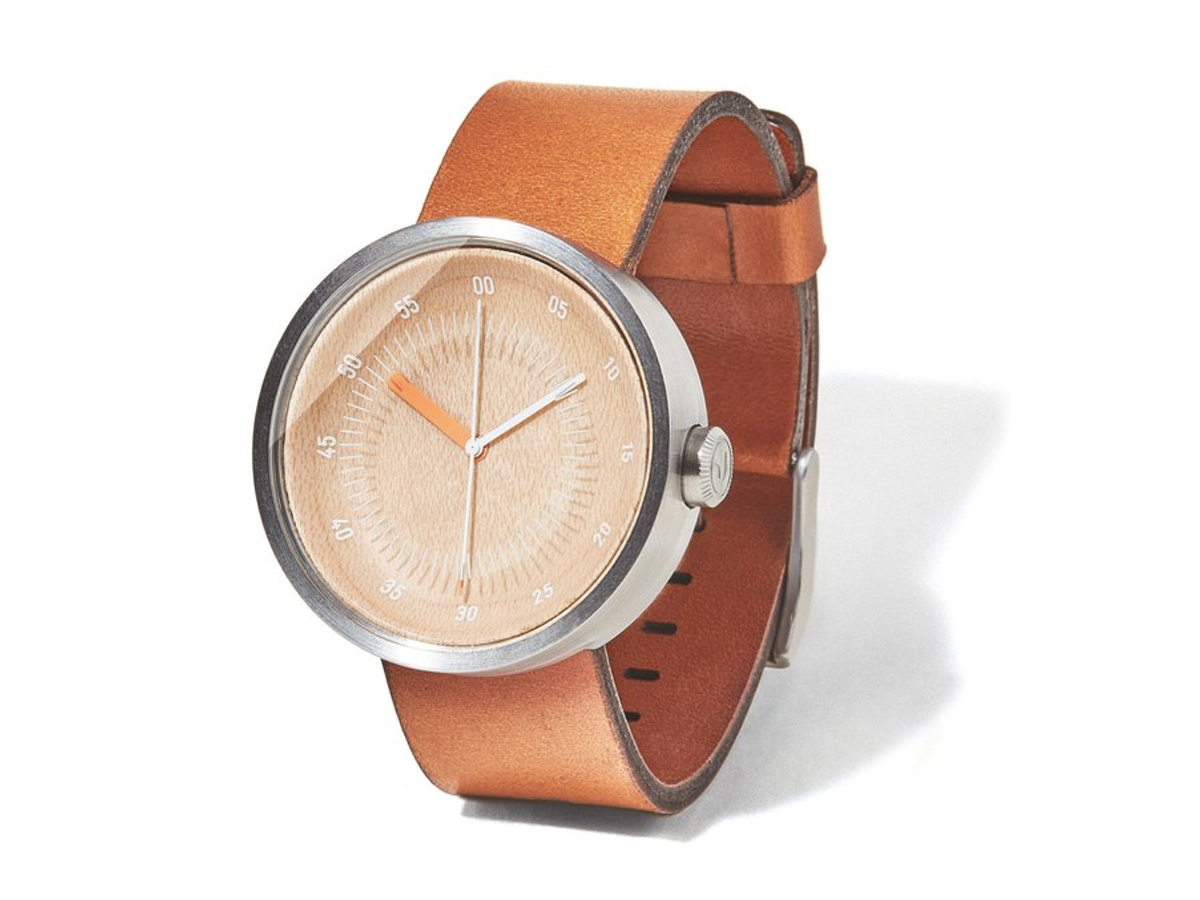 Sundial on the blink? Stick a slice of the outdoors on your wrist with this majestic wooden ticker from Grovemade.
Wittled by wizened woodworkers in a copse somewhere near Portland, Oregon, the Watch 02 is a piece of pure craftsmanship, with a stainless steel case enclosing a fine facade of machine-detailed walnut or maple. Alternatively, you could try making your own out of plywood, if you prefer counting splinters over seconds.
Swatch Sistem51 (£108)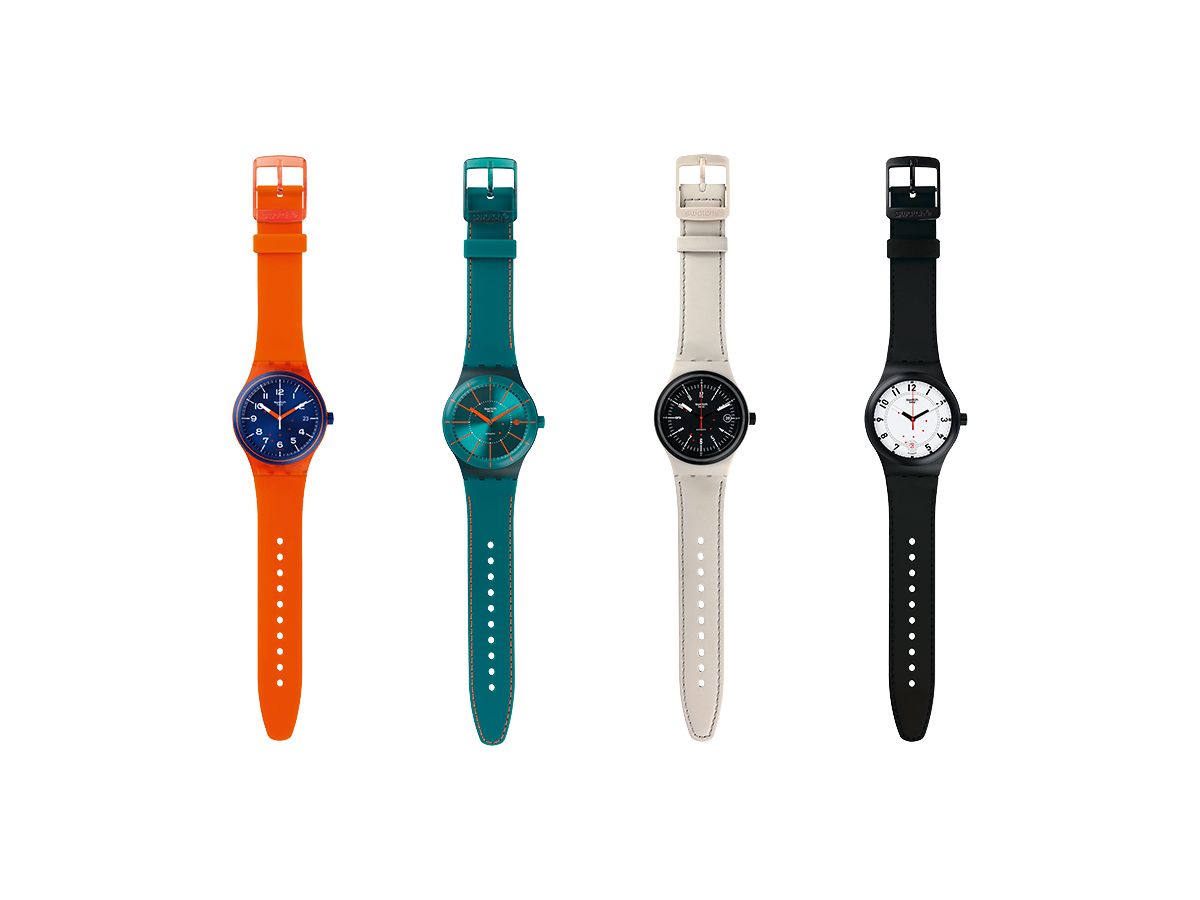 Your dad's Rolex might get him noticed at the golf club, but proper, self-winding Swiss watches are the real bastions of functional style.
Home to a fiendishly brilliant movement of 51 parts (all held together by a single screw), the Sistem51 is a mechanical triumph that, unlike other proper, self-winding Swiss watches, is both colourful and doesn't cost the Earth.
Lexon Flip clock (£25)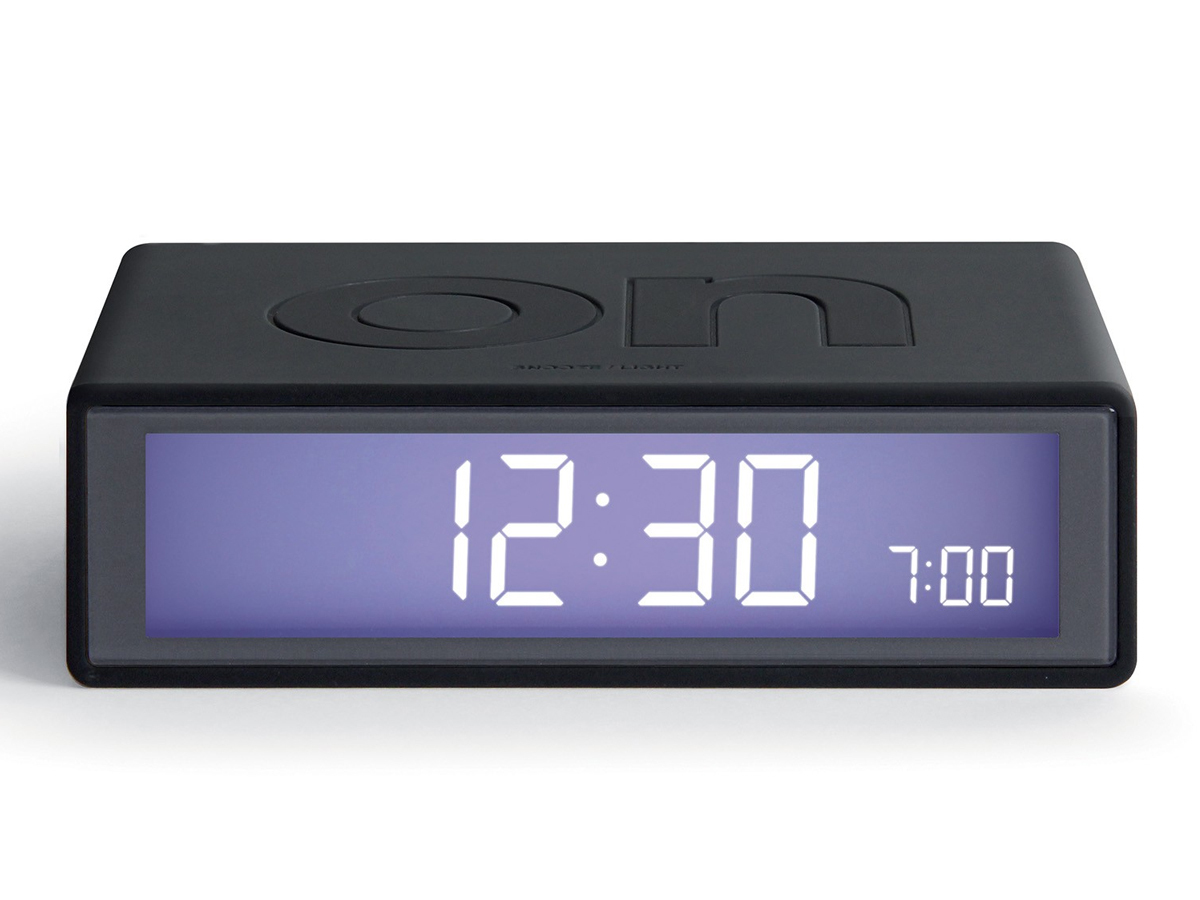 Scientists believe that we were, at some point in our evolutionary history, menaced by carnivorous tortoises. As a result, many people feel an instinctive urge to turn something over immediately after waking.
The Flip Clock is made for such people: you turn the alarm off by flipping it over, but the display rights itself so you don't think it's one minute past midnight when it's actually 10 o'clock. It even has helpful 'on' and 'off' surfaces.
Click Cube Clock (£25)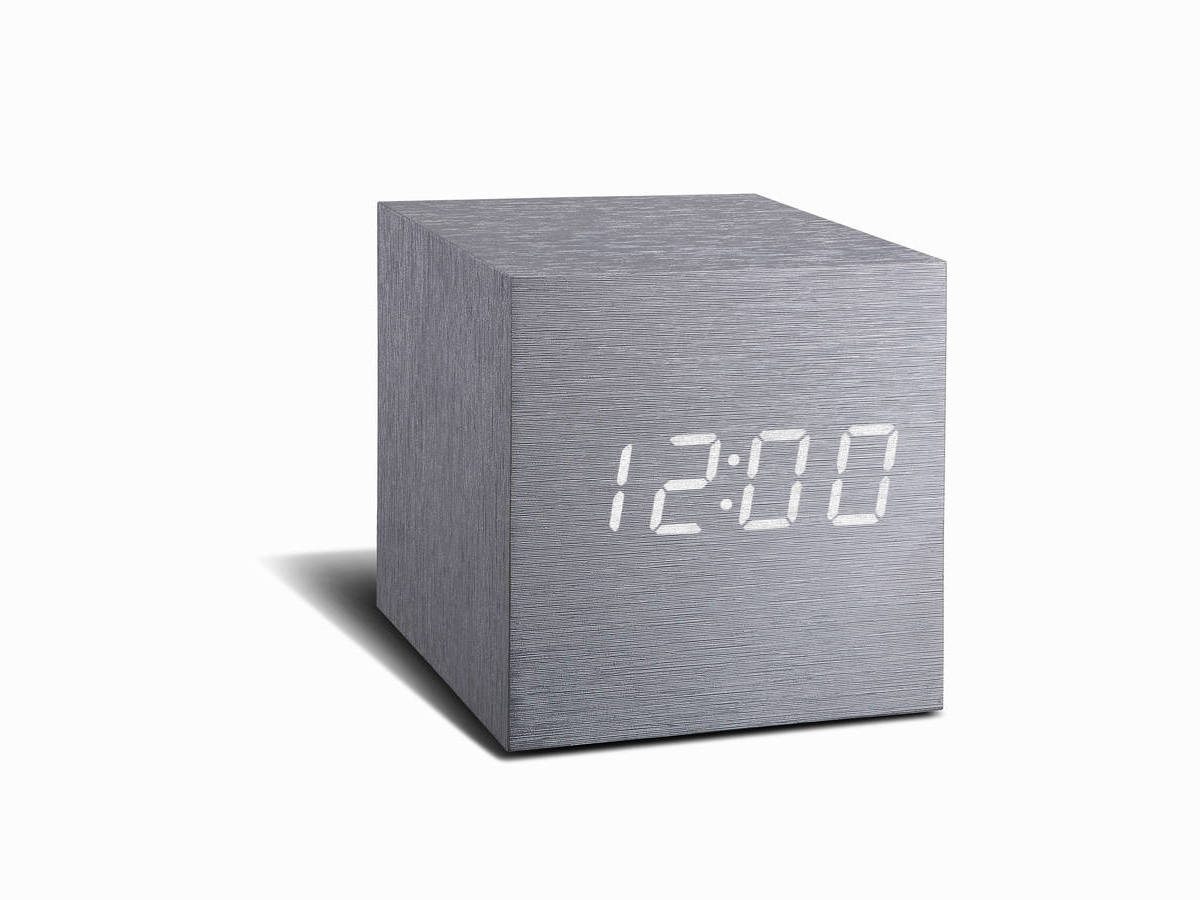 A smart little wooden cube that displays time, date and temperature when you tap it or snap your fingers near it, this would be an ideal gift for someone who loves wood, minimalism and straight lines of even length. So probably a Swedish lumberjack who's into geometry – and everyone knows a few of them, right?
TwelveSouth Forte Apple Watch Stand (£50)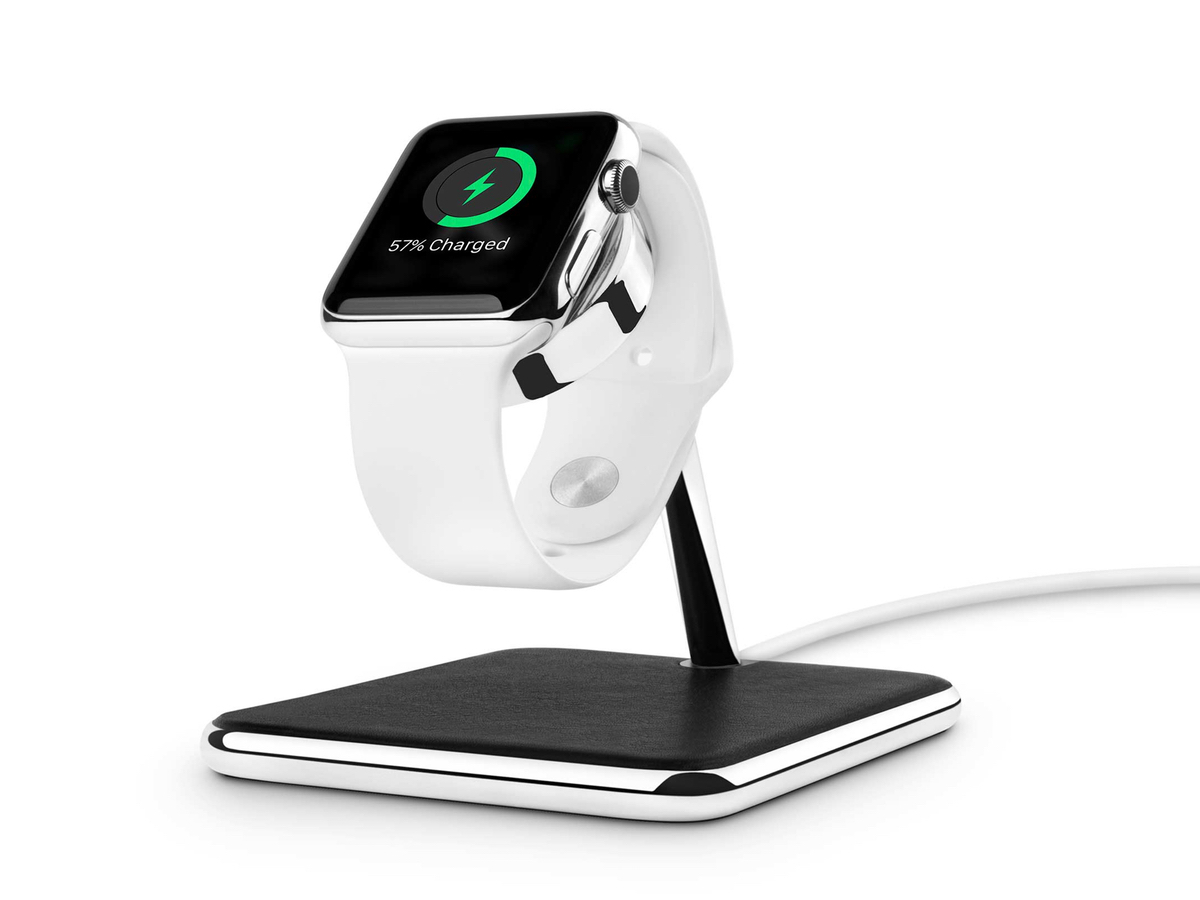 Channel your inner functional minimalism by turning your Apple Watch into an art installation and charging it at the same time.
With a stainless steel and leather finish that neatly compliments Apple's finely crafted timepiece, the Forte stealithy hides unsightly cables from your nightstand gallery. After all, trip hazards are so Tracey Emin.
Casio EQB-501XD-1AER (£325)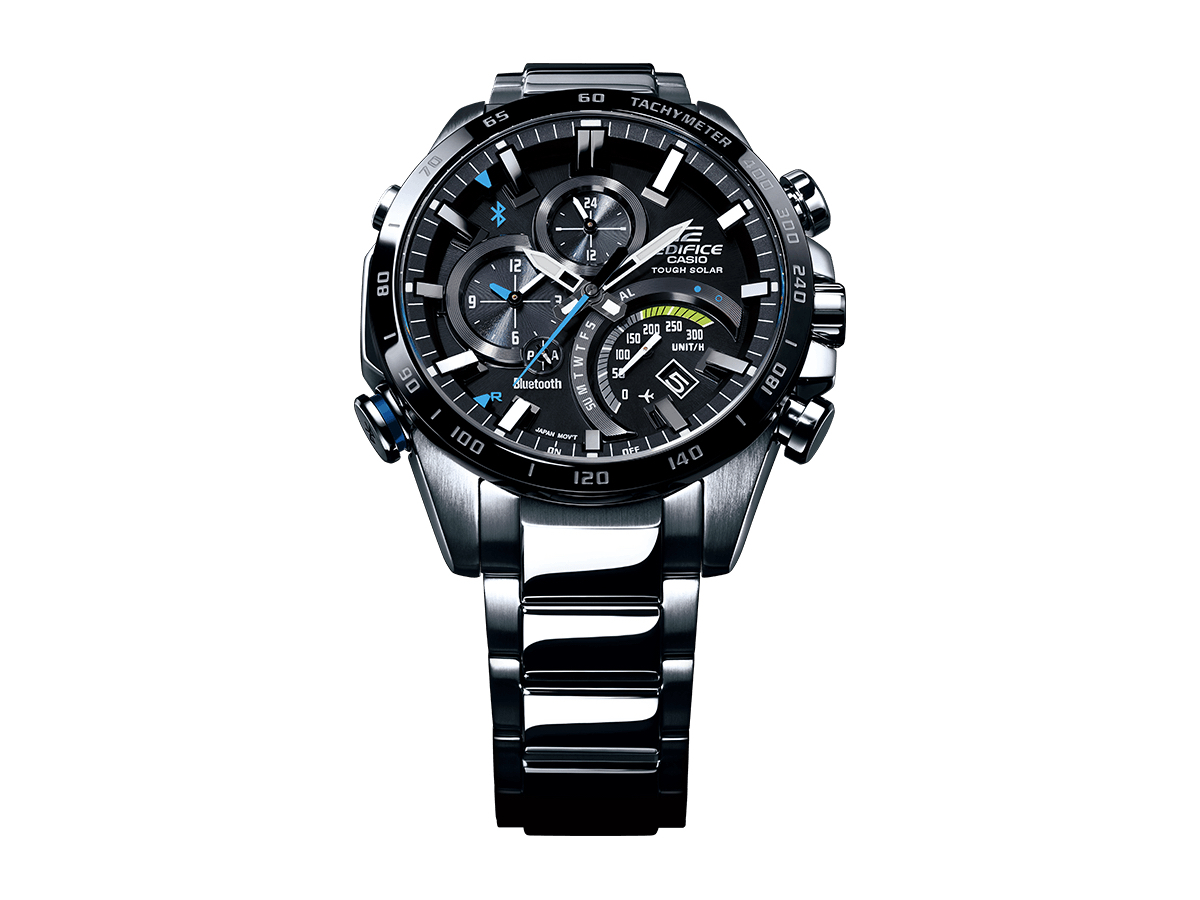 Just because you connect your phone to your watch, doesn't mean you have to spend all day getting buzzed by texts, Tweets and 'brush your teeth' reminders.
Casio's pared-back range of Bluetooth tickers connect to a smartphone app that lets you set alarms, add calendar functions and start timers – without faffing around with tiny dials and buttons.
Marloe Lomond (£449)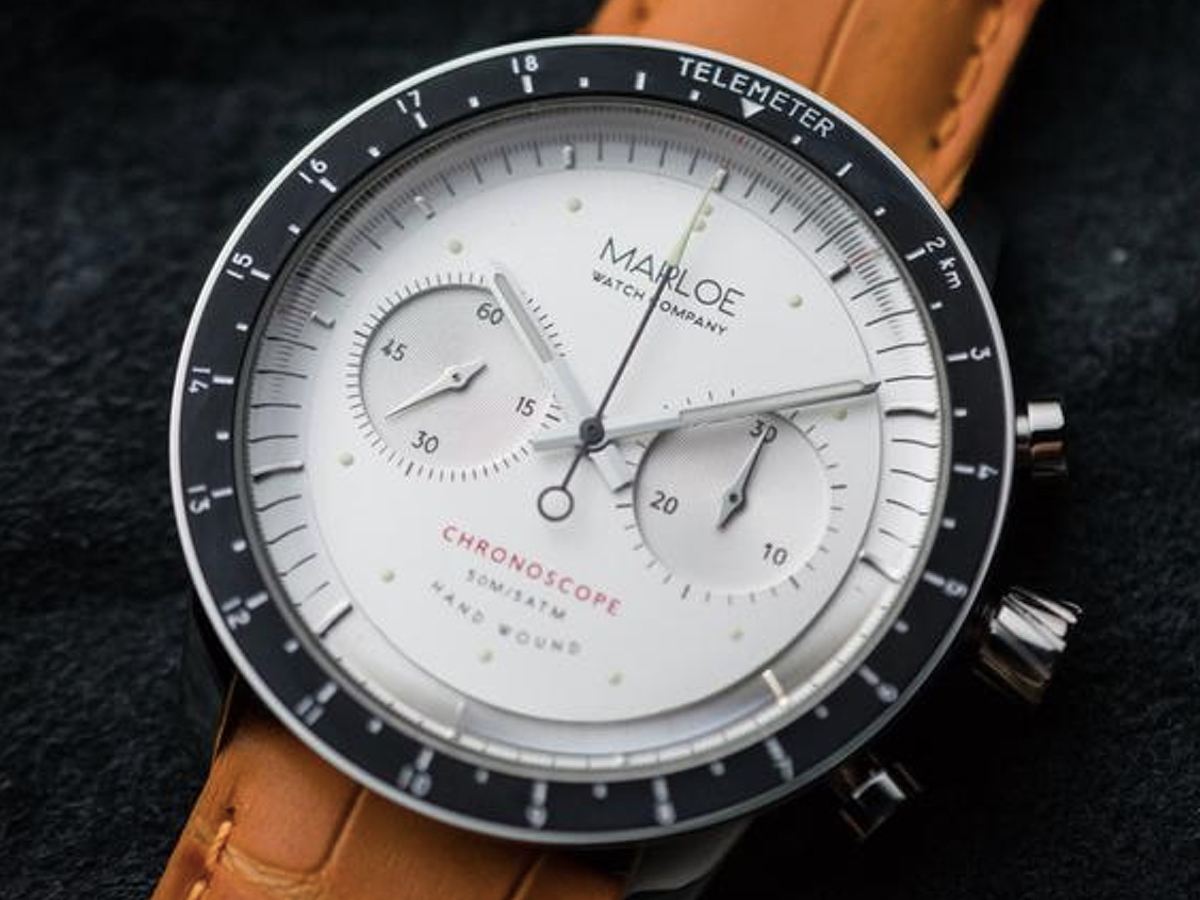 Too smart for smart things? Strap on this simple number from British brand Marloe and you'll soon be lost in a world of sandblasted finishes and ceramiz bezels, your bleeping smartwatch a long-forgotten memory.
It'll still need your attention, mind, as it's hand-wound. Unless you're looking for a really, really laid-back lifestyle.
Nixie FunKlock kit (£36)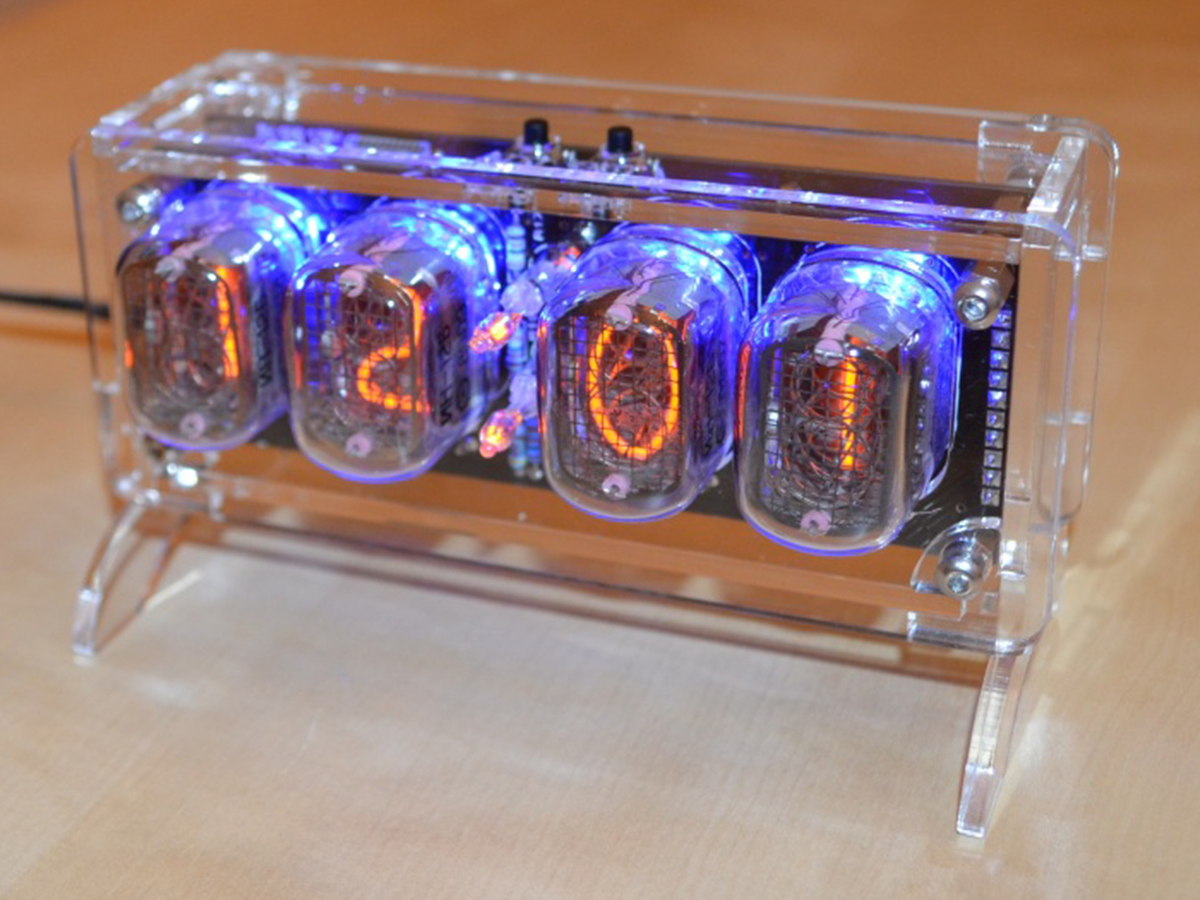 No clock-nerd's lair is complete without a set of retrofuturistic glowing tubes ticking out the hours, and this is the most affordable way to give someone the gift of Nixie Time.
It's a kit, so there's some soldering involved, but for many time-tinkerers that will only add to the attraction. The backlight colours are programmable, as is a night mode if you're planning on having the clock in a bedroom.
Ashortwalk Moon, Tide & Time Clock (£38)
The information displayed by these three dials forms a triumvirate: like power, traction and driver skill in a car; or snap, crackle and pop in a good bowl of cereal.
While the Moon causes tides to lower and rise, the clock tells you when that particular tide is at a useful state – whether for fishing, surfing or swimming. Plus, it's created from recycled coffee cups, so it helps to keep the sea clear of your latte detritus.
Garmin Vivomove (£180)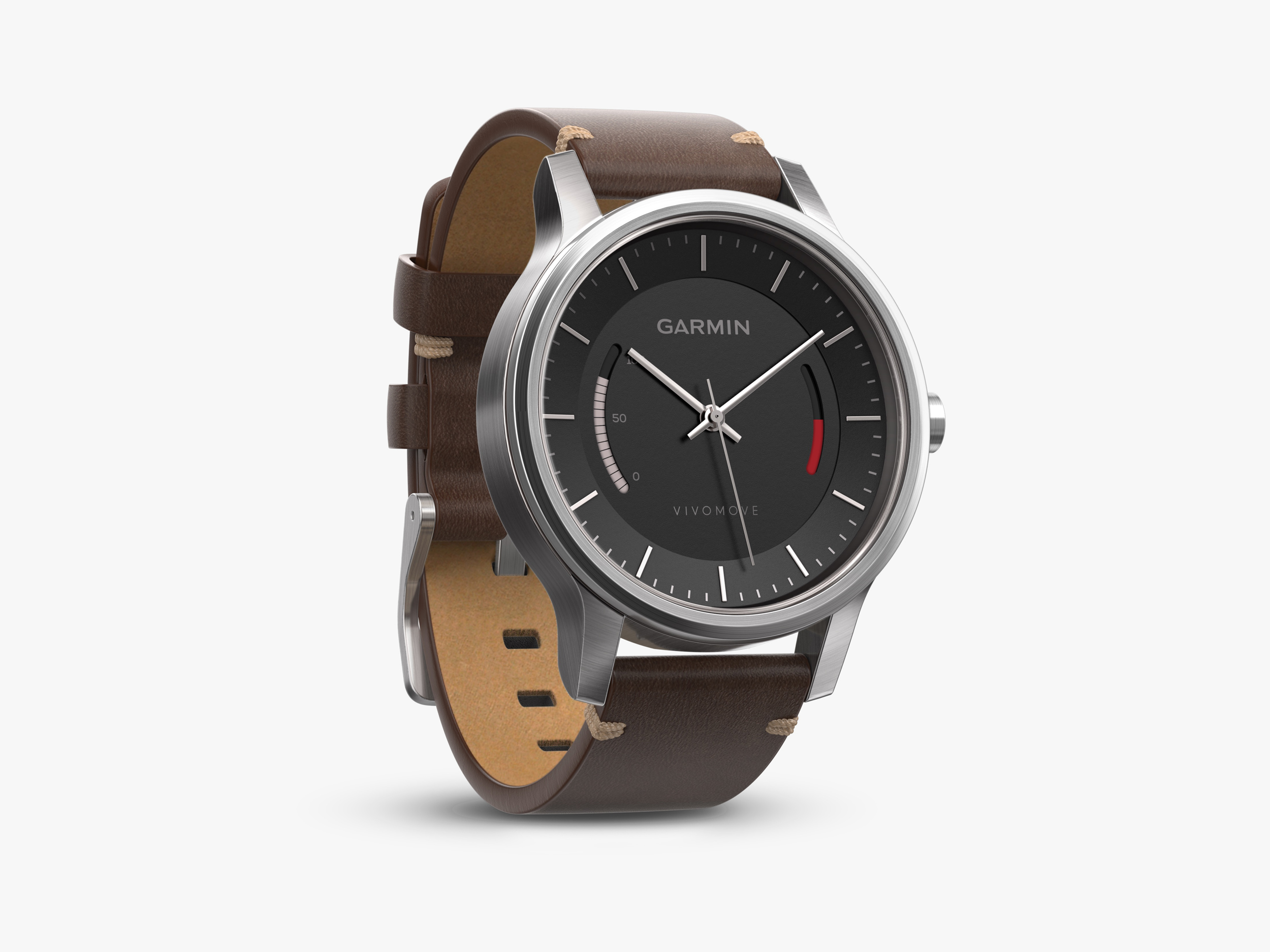 The last thing you need over the festive period is something to remind you how sedentary you've been. Come 1 January, though, you'll thank your lucky sprouts you asked Santa for a Garmin Vivomove.
While it might look like a regular watch to the uninitiated, peer a little closer and you'll spot a bar on the face which displays how many steps you've taken. There's also a second one, which fills up every 15 mins before reminding you to take a quick walk. Happy New Year!
G-Shock G'MIX GBA-400 (£109)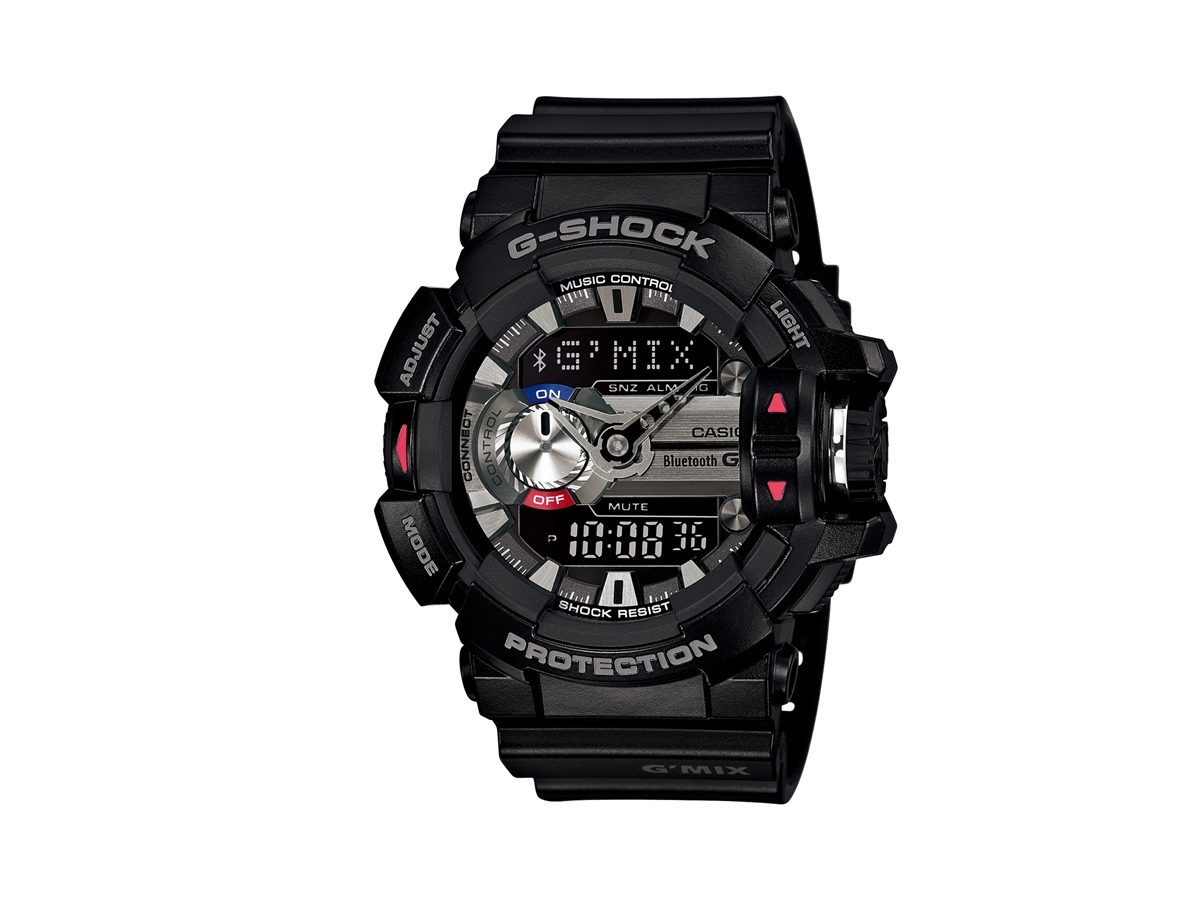 If you know someone who got a nice bright set of rapper-endorsed headphones last year, G-Shock's semi-smartwatch is a winner.
Available in similarly bright shades, the G'Mix pairs up with your phone to offer volume and track control, audio effects and notifications, and it can even use SoundHound to recognise tunes that are playing outside of your cans. Auto-time-syncing means you'll never be late to the disco, either.
Greyhours Vision Shine (£240)
A watch that only tells the time might seem a little dumb these days – but there's a lot to be said for a ticker that can do its one job well. After all, it takes a lot of focus to count to infinity.
Greyhours' subtly sophisticated Vision comes in six colours (none of which are grey) with separate dials for the day and date. Neat.
Nixon The Mission SS (£389)
There are bold smartwatches, and then there's the Mission SS. Making a serious statement with its oversized bezel and gold plating, you'll look some kind of stylish on the slops and, better yet, you won't lose if it lopes off into the snow.
Android Wear smarts mean app support and notifications, while the waterproof seal sees it good for a dip in the après jacuzzi.
Leff Tube Watch (£127)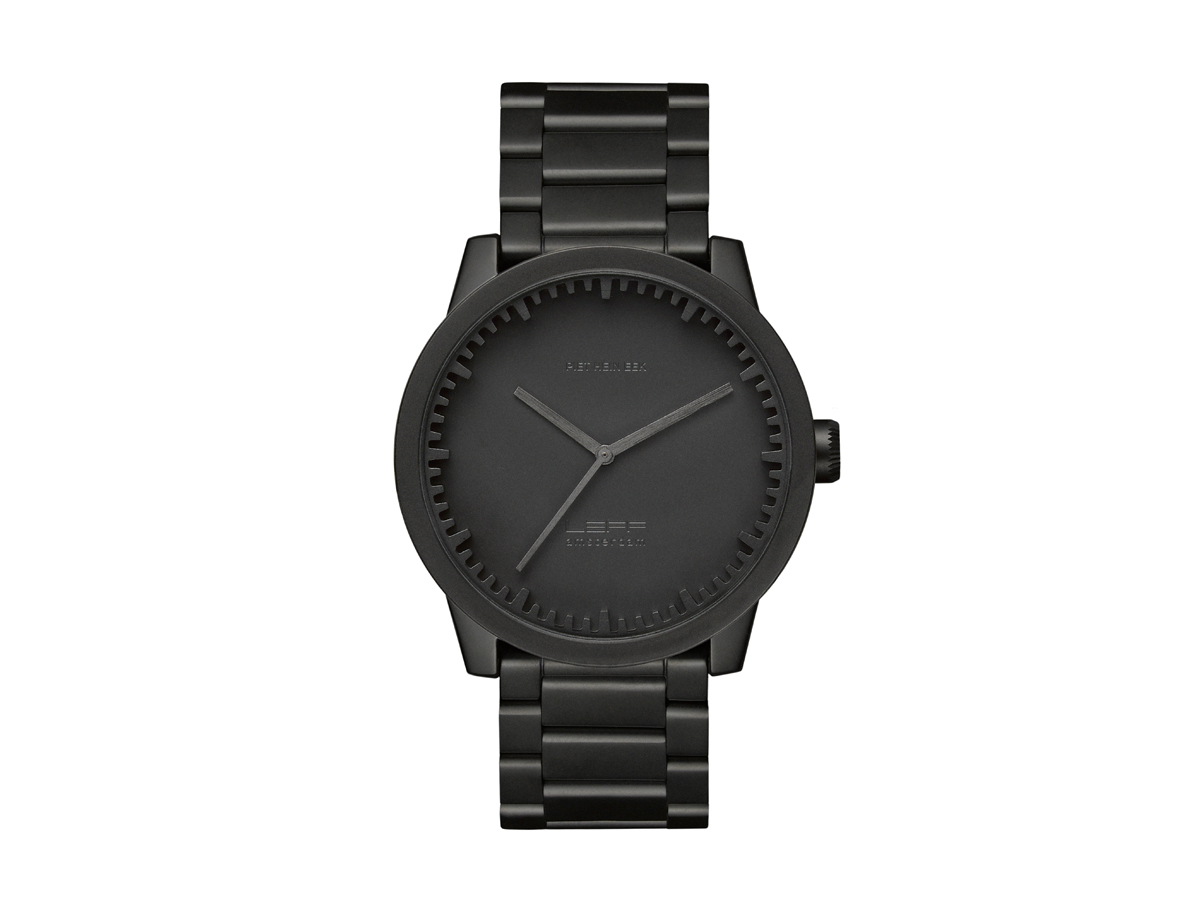 If you're buying for someone with a taste for industrial design (beards, polo neck jumpers and thick-rimmed glasses are all good indicators) then this solidly beautiful chunk of time is worth the investment.
The case and minute/hour markers are made from an extruded aluminium ring, so it all looks strikingly simple and sparse. Not so sparse that you can't tell the time, though.
Lego Brick Clock (£16)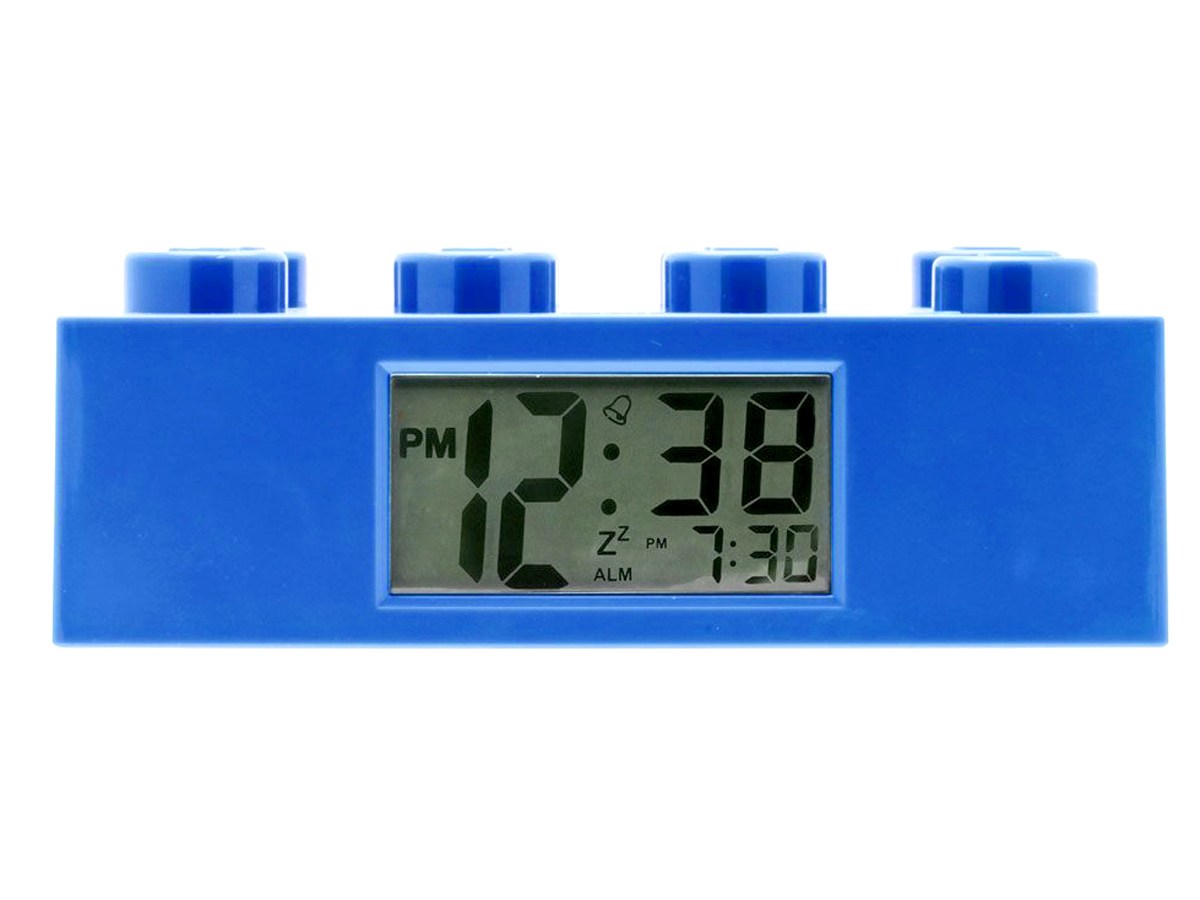 It's a clock. It's a Lego brick. It's the Lego Brick Clock. Do you really need any more convincing?
Shore Morecambe (£95)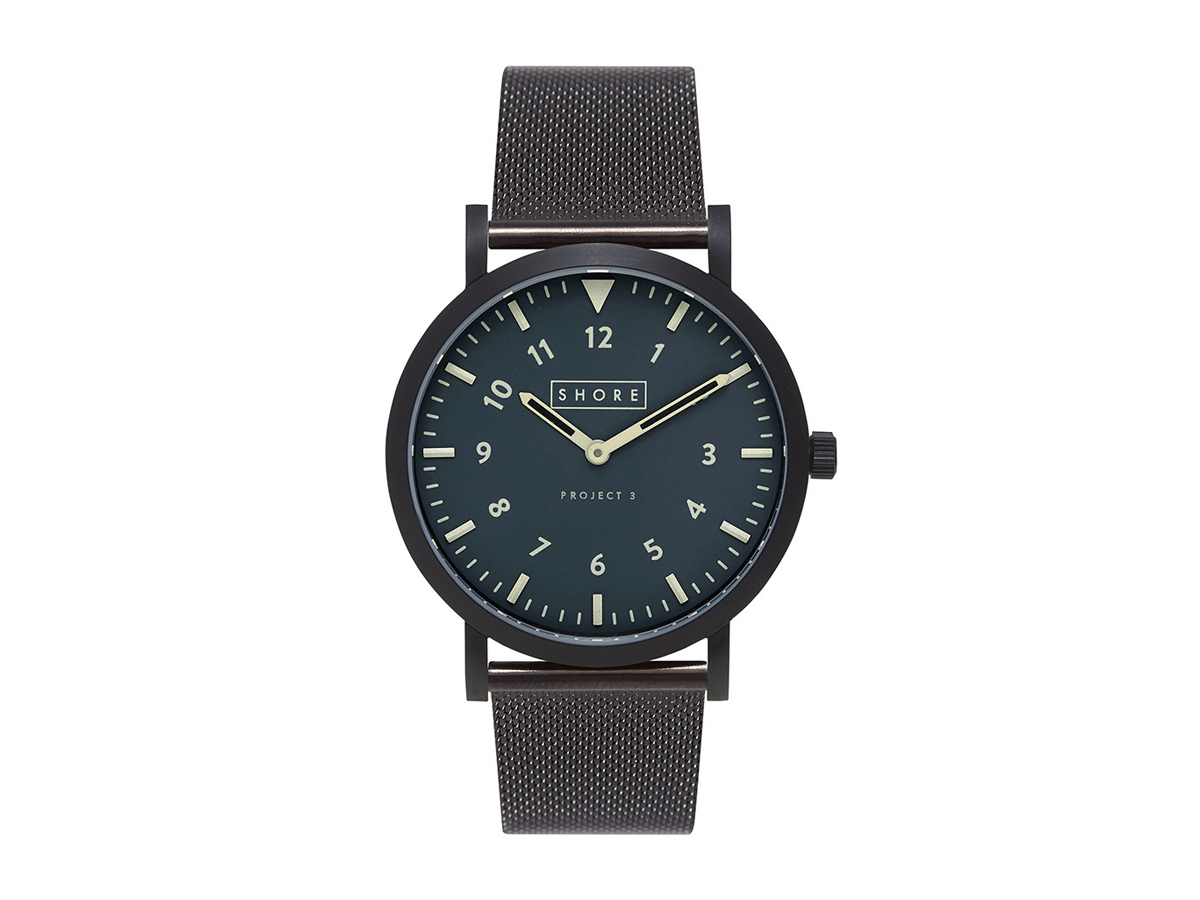 Shore watches pack a nifty mechanism that allows you to easily change straps, while their gift boxes combine any one of their watches with any three of their nicely made straps.
Pick a metal, silicone and leather combo to go with one of the rather Farrow & Ball faces and you're effectively giving someone three different watches. Except without spending a fortune.
8-bit game controller clock (£22)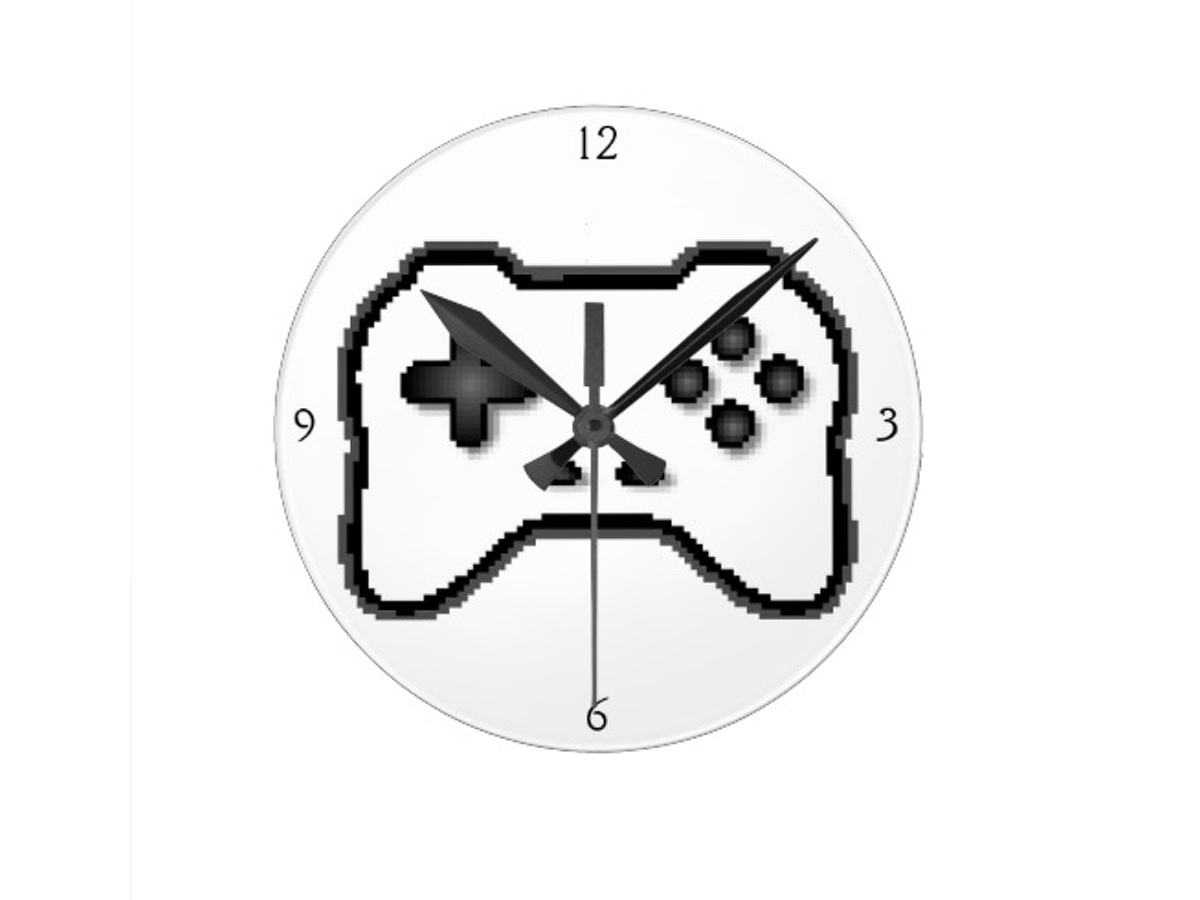 "Wow, Dad, why does that clock have a stretched Jpeg of a games controller on it?"
Pah, back to school with you, young minion. Far from stretched, this piece of generic controlling kit has been rendered in fine 8-bit fashion. Why? Because, in gamers of a certain age, anything rendered in blocky low resolution will cause quivering of the knees and an urge to route out that old NES. Or the new one.
Concrete Clock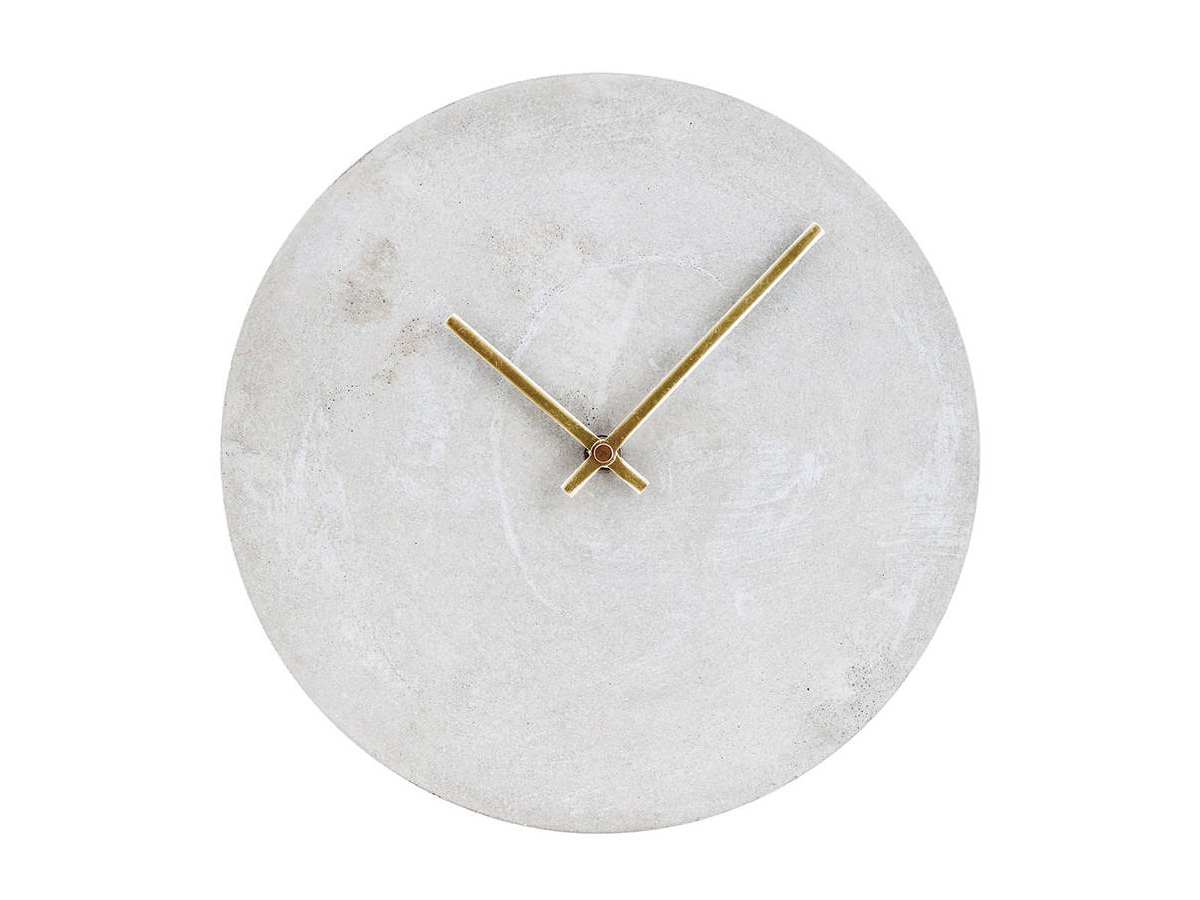 Nothing says "cold, oppressive regularity of time slipping away into eternity" like the unforgiving hardness of concrete.
Give this stark wall piece to someone and watch as there only fascination in life becomes the brass arms that forever revolve around its harsh, markless surface.
LaMetric Clock (£159)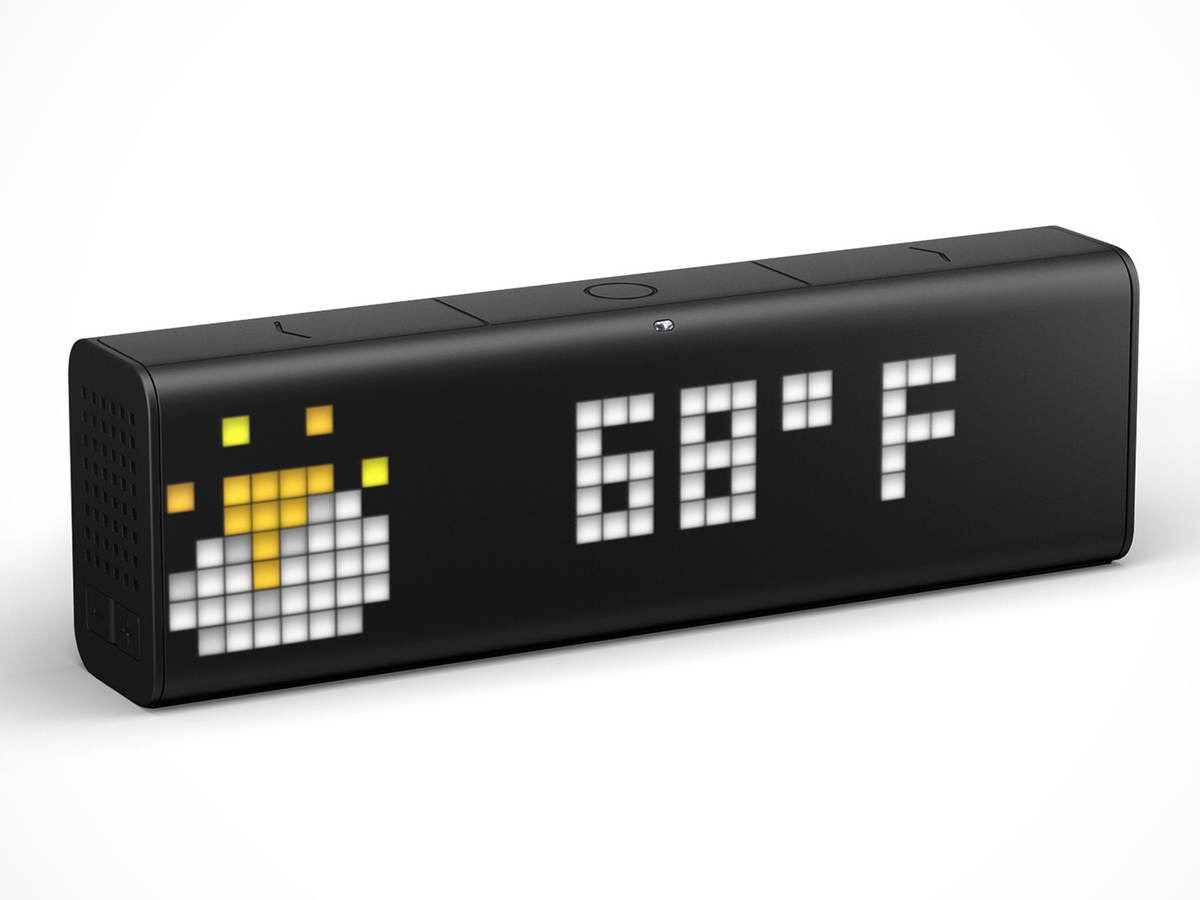 Hate switching off at night? Don't! This pixel-powered waker-upper puts the time, weather, calendar events, emails and more right beside your bed, so you can jump out of bed and into a day of sensory overload. It'll even talk to your other smart home tech, as if it controlling your body clock wasn't enough.
Mr Jones Last Laugh (£195)
Adding a splash of colour to your wrist is rarely a bad thing. Adding a splash of skull? Well, that depends on your aesthetic.
This Day of the Dead-themed ticker does both, giving your forearm a dose of morbidity in glorious technicolour. The lower jaw shows the minutes, while the two front teeth tell you the hour – which is certain to impress your Mexican mates, and the dentist.
Analog Watch Co Carpenter (US$150)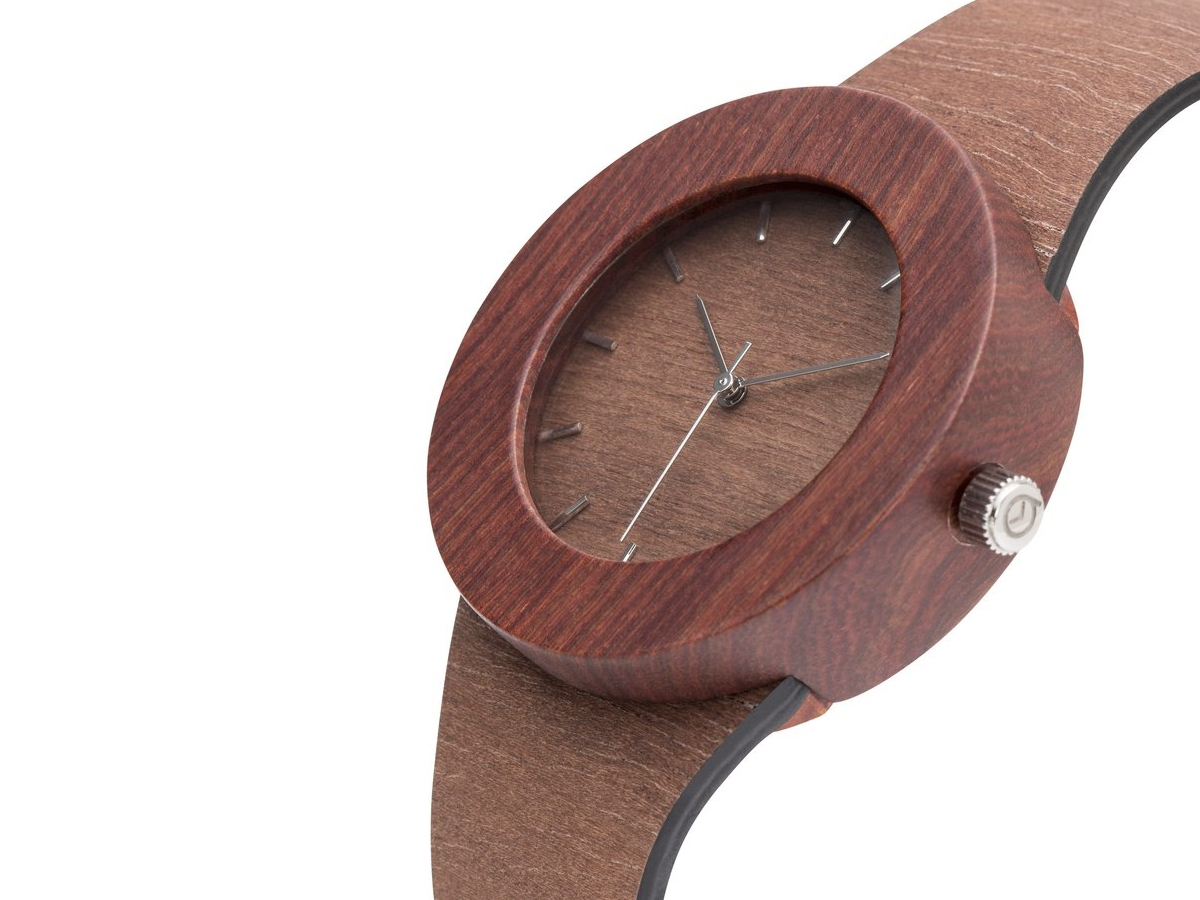 Analog Watch Co's wooden Carpenter range might be made of old trees, but there's no need to count its rings to work out the time. It's got good old-fashioned hands for that.
Our pick is the makore and red sanders model – but you can also choose teak and bamboo, silverheart and maple, or leather and blackwood, depending on your timber of preference.