Best smoothie makers 2023: mini mixers for your fruit hit
The best blenders for blitzing your breakfast fruit fix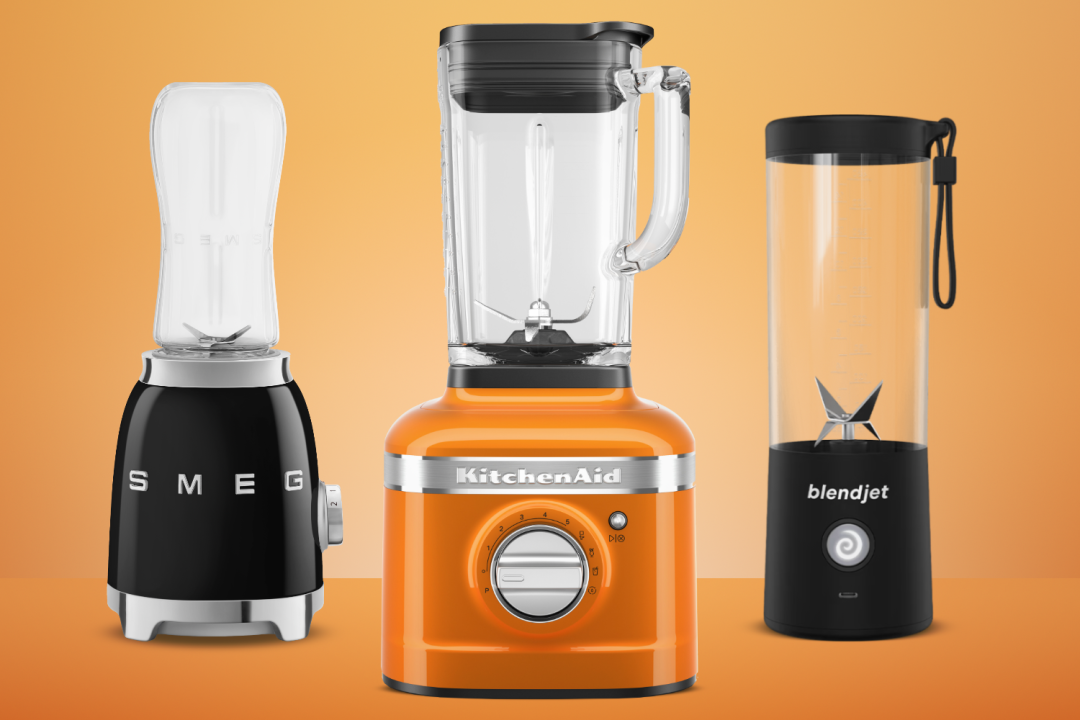 Forget your five a day: the best smoothie makers scythe so easily through fruit, you can tick off ten varieties in a single breakfast blitz – with nuts and honey on top.
From mini mixers to powerhouse pulverisers, the list below features a selection of our favourite blenders for rustling up smoothies. You'll find a range of options in the mix, including appliances for every budget – each with the right ingredients to make your liquified combos their zesty best.
Don't know what's Watt? We've also squeezed in some juicy buying tips which explain factors like power and speed settings. So the only thing left in a spin should be the contents of your chosen smoothie machine.
How to decide
Sup up
Most personal smoothie makers have containers that double as takeaway cups, with capacities around 600ml – enough for a single serving. Bigger blenders use mixing jugs that can handle litres at a time.
Watts up
With great power comes greater ability. A 350W motor is fine for shredding soft fruits, but the toughest roughage requires more performance to purée. The most potent models mix with 1000W or more.
Speed up
A single speed will simplify your mixing routine, while multiple settings give you full control over the texture of your blend. Several makers also feature preset pulse patterns to suit smoothies, ice and nuts.
Wash up
Most smoothie makers use parts that are safe to stick in the dishwasher, saving you from sponge duty. Some also have self-cleaning modes: add water and a dash of dish soap, and let them do the rest.
Our pick of the best smoothie makers to buy today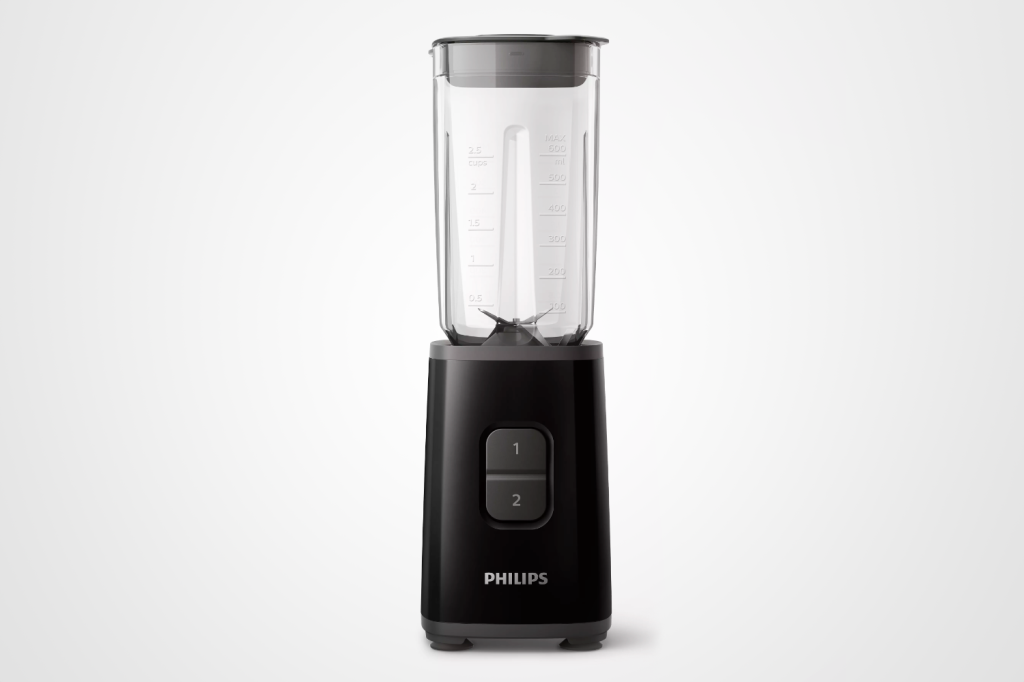 The pint-sized pulveriser: Philips Daily Collection Mini Blender
You don't need an industrial shredder when you're sipping solo. Whizzing for one? This little liquidiser makes light work of personal portions. Topped up with your preferred produce, it'll do the business in half a minute. Two speed settings let you pick the viscosity, while the mixing jug is happy in a dishwasher – so individual clean-up shouldn't be a chore.
---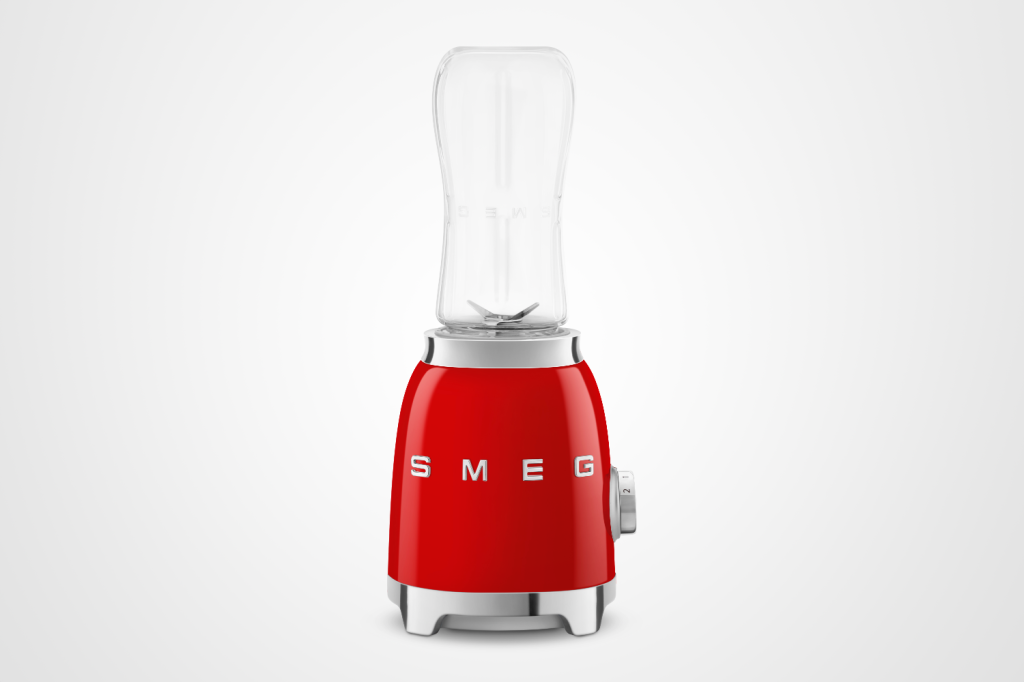 The mid-century mingler: Smeg PBF01
Like your mixes with a vintage flavour? You could stomp on fruit in a big wooden bucket. Or for nostalgic smoothies without pips between your toes, try Smeg's throwback blender. Fit for a Fifties kitchen, its retro shell ships in seven classy shades, complete with glossy knob for two-speed twist control. Trade its blades for the bundled lid and the blending cup becomes your drinks bottle – made with 50% recycled content to keep it contemporary.
---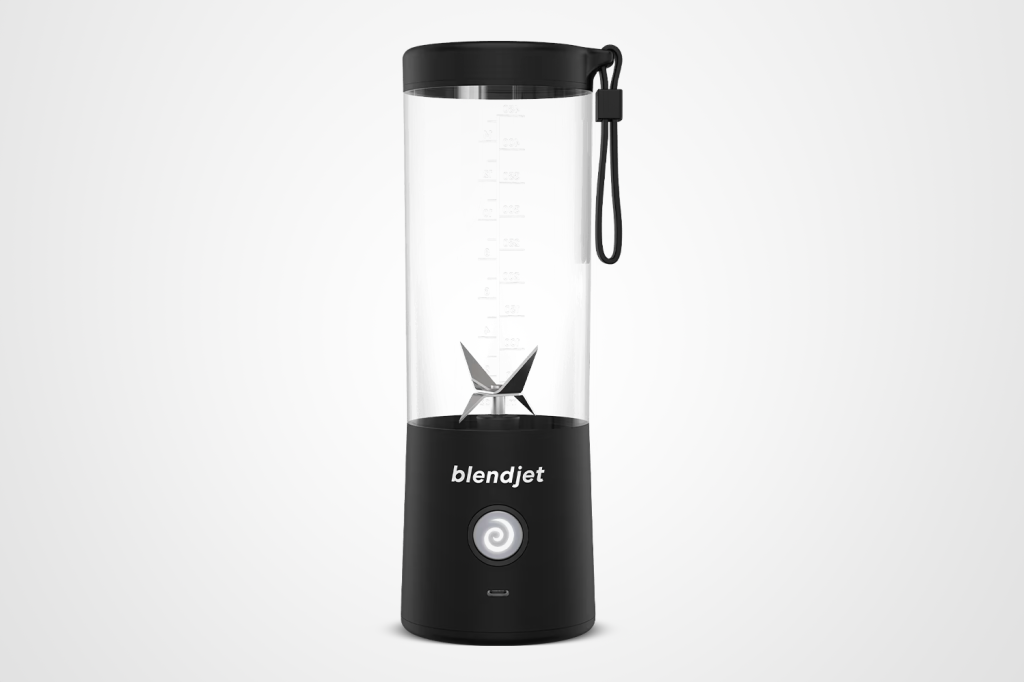 The portable processor: Blendjet 2
Juicing foraged fruit is tricky when you're tethered by a power cable. Go wild with this cordless companion: boosted by USB-C, its built-in battery lets you blend on the run. Offset blades create a cyclone to pulp what you've picked, while a Lock Mode prevents unexpected purée. Sip straight from the cup for extract fresher than anything off the shelf.
---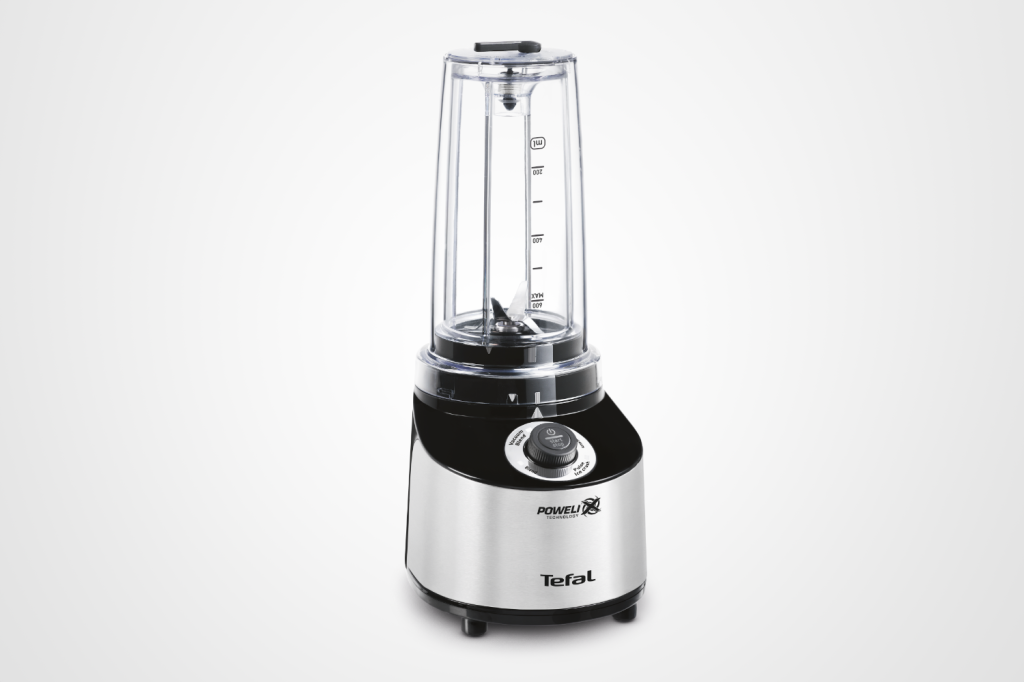 The vacuum vitaliser: Tefal Freshboost BL181D65
Fire fruit into your vacuum and you'll probably bust your duster. Stick it in this vacuum blender instead and you've got a recipe for freshness. By sucking air out of the mixing jug before blitzing, the Freshboost halts oxidation that can otherwise sour your harvest. Lab tests suggest the result is a foam-free and fruity smoothie that's packed with anti-oxidants.
---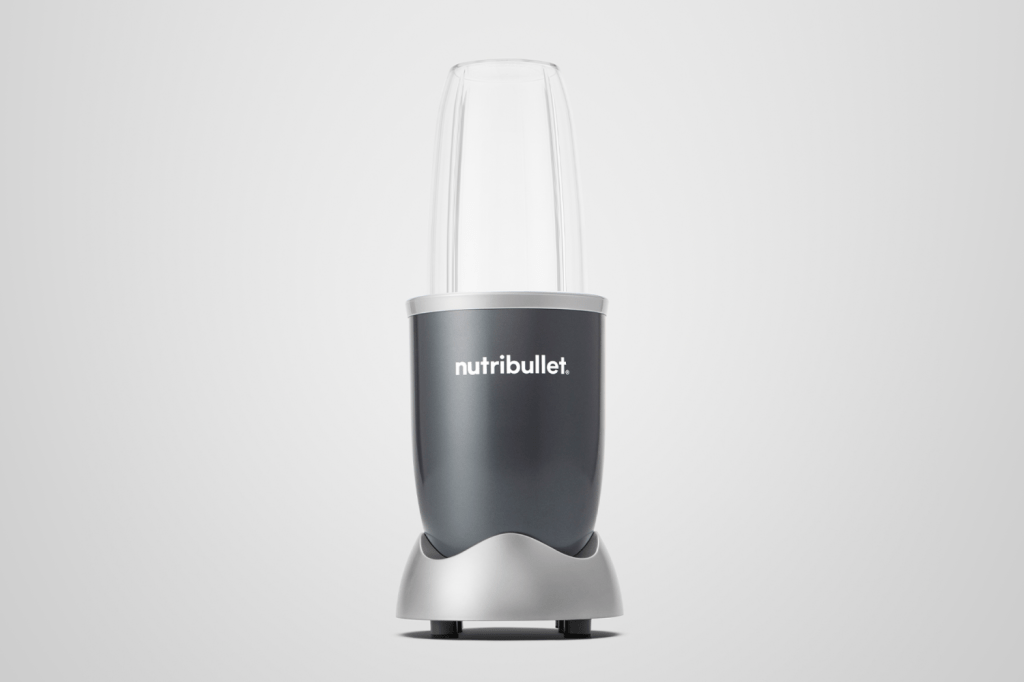 The easy extractor: Nutribullet 600
No smoothie menu is complete without a Nutribullet. This one is the blender that began the trend: a compact processor with a 600W engine. Pack it with nutritious bits, push and twist the cup, and its blades will liquidise the lot at 20,000RPM. Simple by design, its buttonless build makes it easy for juice newbies to drink it all in.
---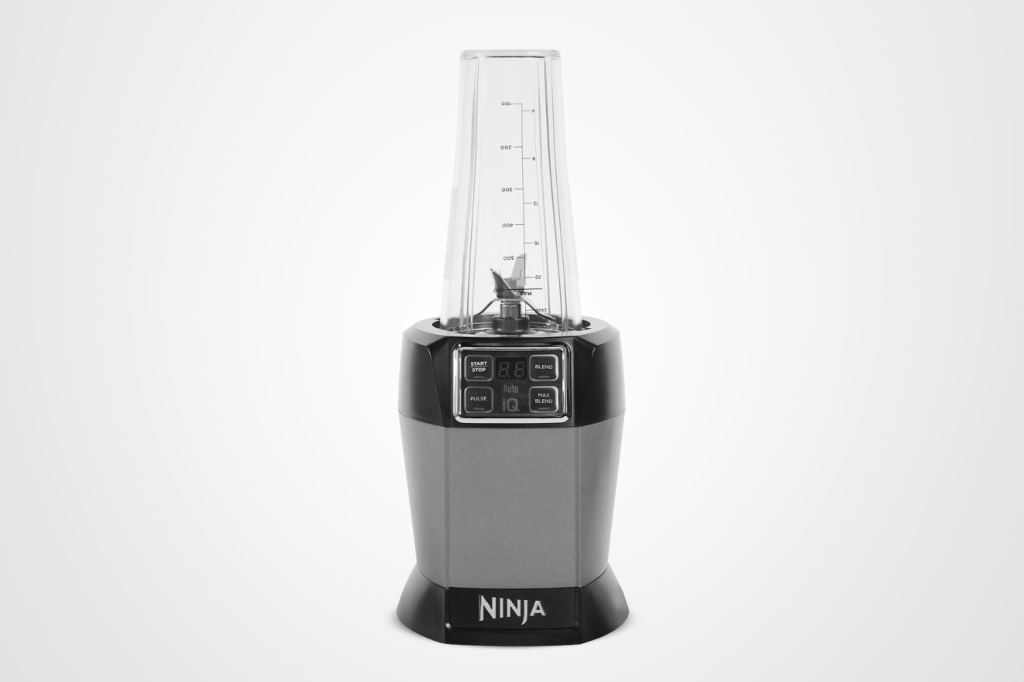 The smoothie sensei: Ninja Blender with Auto-IQ BN495UK
You might be a Fruit Ninja master, but you can't drink the leftovers from the digital dojo. For morning mixes to fuel your marital larks, swap your fingertip katana for the blitzing abilities of this countertop power-up. Equipped with a 1000W motor, its one-touch blending modes use intelligent pulse patterns to slice through fruit like a blade through, well, fruit.
---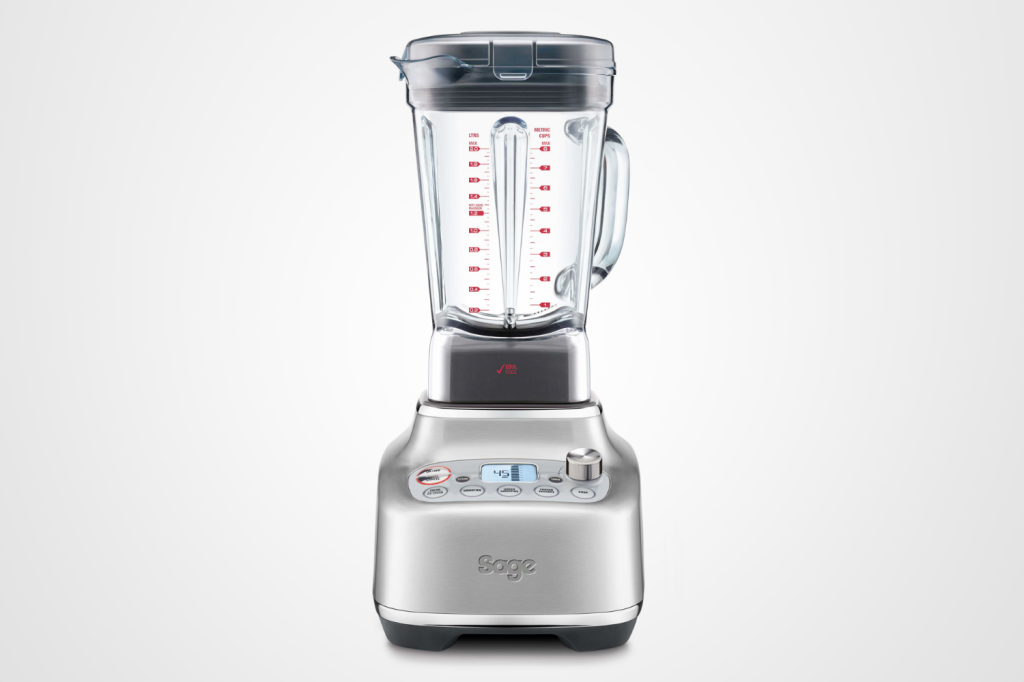 The turbo turner: Sage The Super Q
Unless you're doing a bit on telly's daftest car show, a V8 smoothie maker is total overkill. Mildly less excessive is this speed machine from Sage: driven by a punchy 2400W motor, the tips of its blades spin at up to 186mph. A dozen settings gear it up to supercar pace, while noise suppression tech ensures it doesn't rev the house down while racing through lumpy bits.
---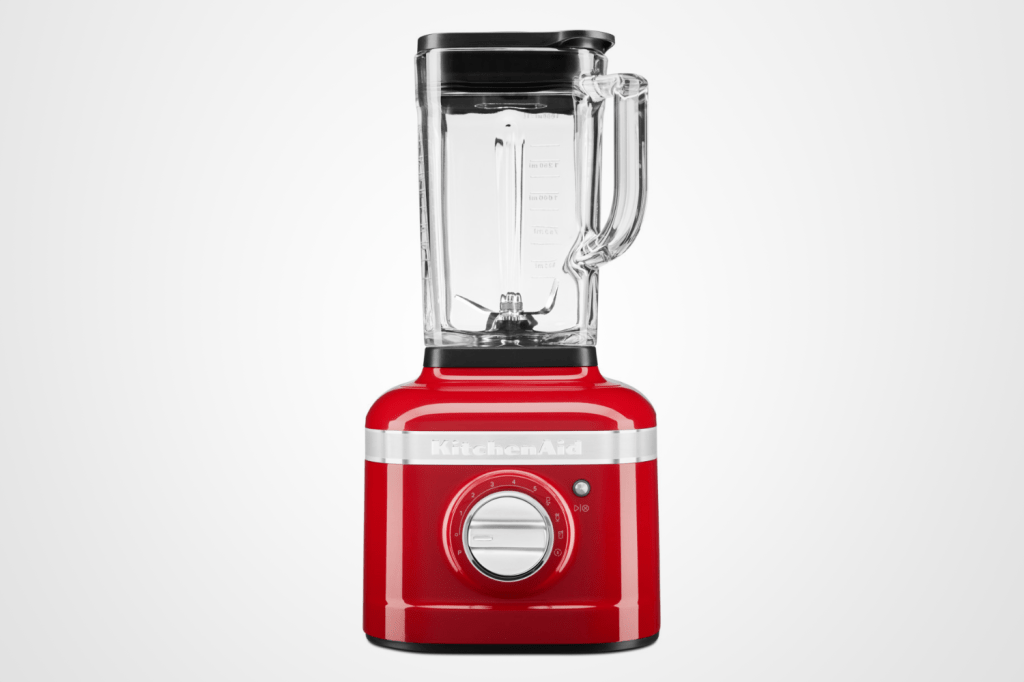 The healthy heavyweight: KitchenAid K400
Blenders are noisy enough without rattling across your counter. This sturdy stirrer stands firm with a die-cast base. It also has the chopping chops to match its full-metal foundation: five speeds and three presets let you master the mix, while the Intelli-Speed motor adapts to match your ingredients. Plus its self-cleaning cycle takes the hard work out of washing up.
---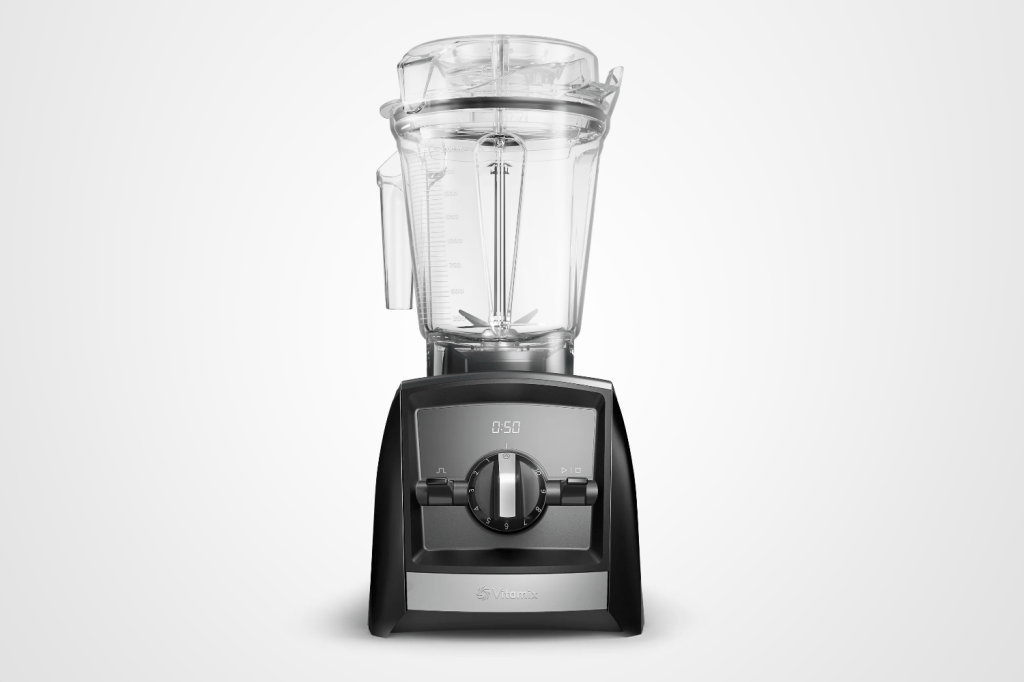 The decanter detector: Vitamix Ascent A2300i
Unless you're a Southampton fan, one cup might not be enough. Stick a compatible Vitamix container atop this premium appliance and its Self Detect tech will automatically adjust the blend settings to suit your chalice of choice. Peak power of 1400W means it can scythe through the toughest formations, while a built-in timer counts down to your next vitamin win.