Best podcasts: mystery, movies, machines and more
Forget binge-watching – it's all about binge-listening these days, and we've prepped your podcasting feast. Updated for November 2020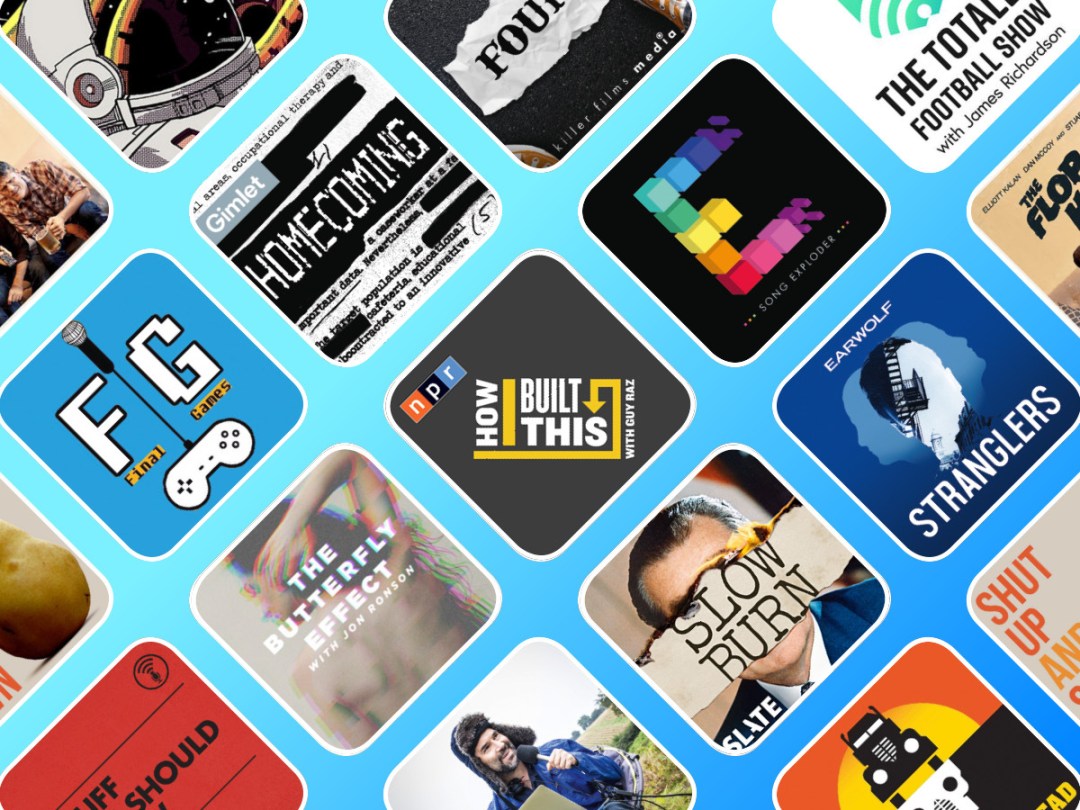 How did we spend our time before podcasts were being beamed into our headphones? These personalised radio shows can be enjoyed anytime, anywhere — usually without any cost. When it comes to podcasts, the options are vast and varied. Whether you're interested in technology and politics, science and history, or simply want something to laugh at, there are plenty of great options to choose from.
And with so many platforms to access them on, from podcast apps to streaming services to YouTube and beyond, it's never been easier to find and listen to your favourite shows. So why not give some of our top picks a try?
---
13 Minutes to the Moon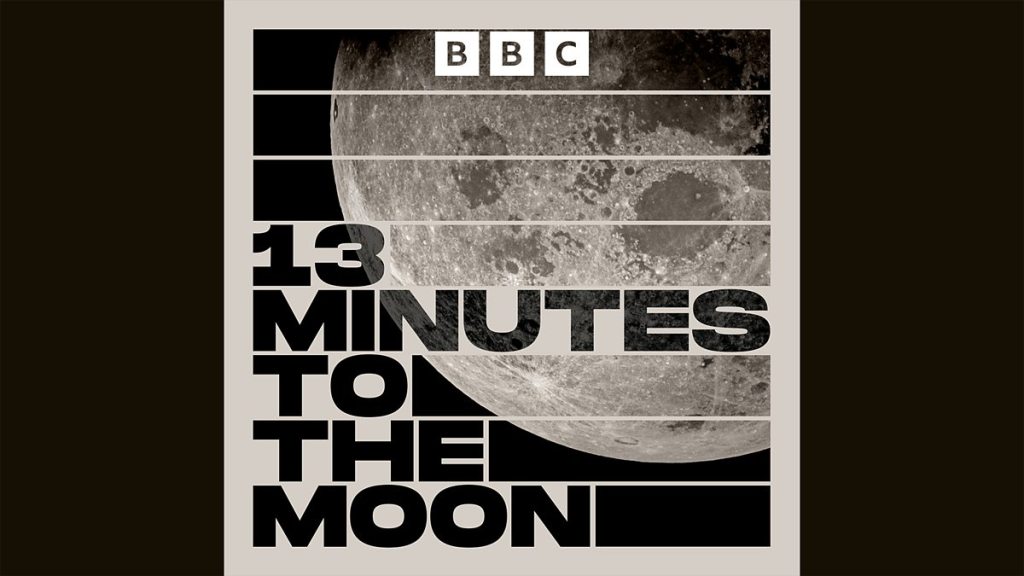 13 Minutes to the Moon, the BBC World Service podcast, recounts the Apollo 11 mission, from the inception of space exploration to the historic steps taken by Neil Armstrong and Buzz Aldrin on the Moon. This podcast has gained immense popularity worldwide since its launch in 2019, owing to its informative narrative, engaging hosts, and transparent depiction of the mission.
Each episode of the podcast delves into a unique aspect of the Apollo 11 mission, ranging from the training of the astronauts to the technical hurdles of landing on the Moon. Furthermore, the podcast features interviews with individuals who were part of the mission, such as Neil Armstrong's wife, Janet Armstrong, and Buzz Aldrin's son, Andrew Aldrin.
Head to any podcast platform to listen to 13 Minutes to the Moon. It is a must-listen for anyone intrigued by space exploration and the Apollo 11 mission.
Listen to 13 Minutes to the Moon
---
Kotaku Splitscreen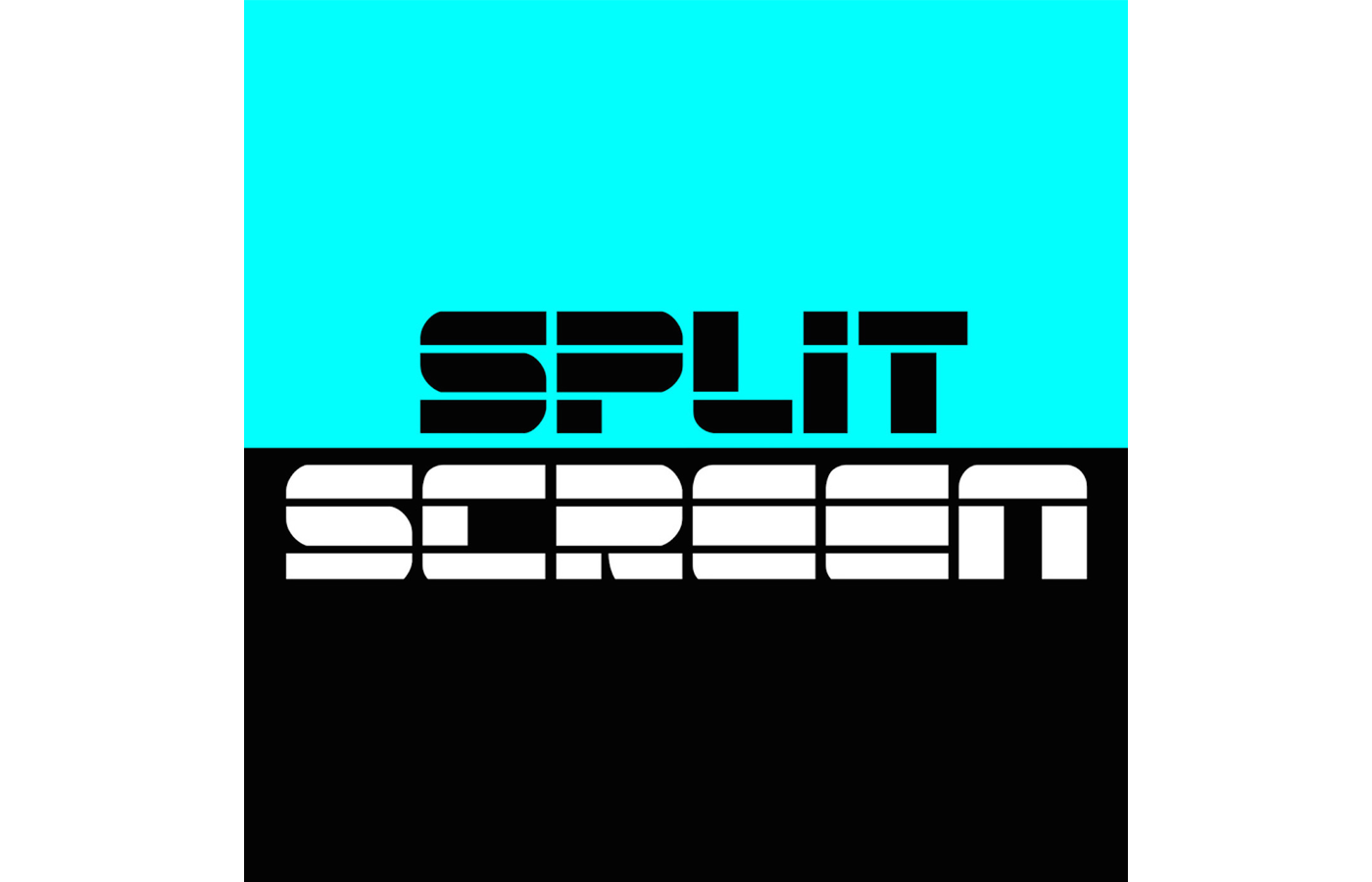 How many podcasts in your feed can rely on your download each week purely because of the intro music? For us, that's the case with Kotaku Splitscreen, a gaming podcast featuring Kotaku's Kirk Hamilton and Jason Schreier. The stupidly catchy theme in question is played by Hamilton himself, who has a background in jazz.
But wait! Before the weird sax-haters move on to the next entry, we should mention that the podcast is pretty great too. The two co-hosts bounce off each other well, and they go pretty deep into lesser known indie gems as well as the big hitters.
Kotaku has always approached video games media a little bit differently to its competitors, and this podcast stands out from the crowd too.
Try this episode: Episode 106 – Fall Mailbag Spectacular
---
Accidental Tech Podcast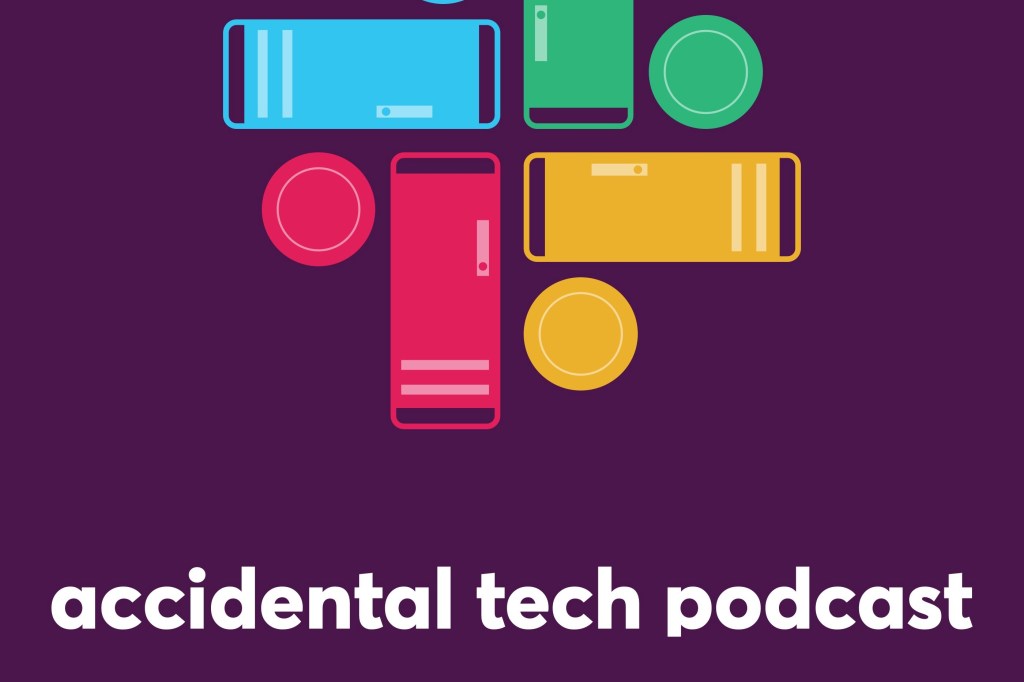 The Accidental Tech Podcast is a highly acclaimed show that's been on air for over a decade. It was created by Marco Arment and Casey Liss, with John Siracusa joining in 2011. Since its inception, the show has garnered a massive following and has become a go-to source for those listeners who want to stay current on the latest trends and developments in the industry.
The podcast covers various aspects of technology, including hardware, software, gadgets, and more. The hosts are known for their insightful conversations and engaging banter, which keeps listeners hooked from start to finish. In addition to the main show, they have other shows like the ATP Live Show and the ATP Aftershow, which offer even more content for listeners to enjoy.
Whether you're a seasoned tech expert or just starting to explore the world of technology, the Accidental Tech Podcast is worth checking out.
Listen to the Accidental Tech Podcast
---
Intrigue: Tunnel 29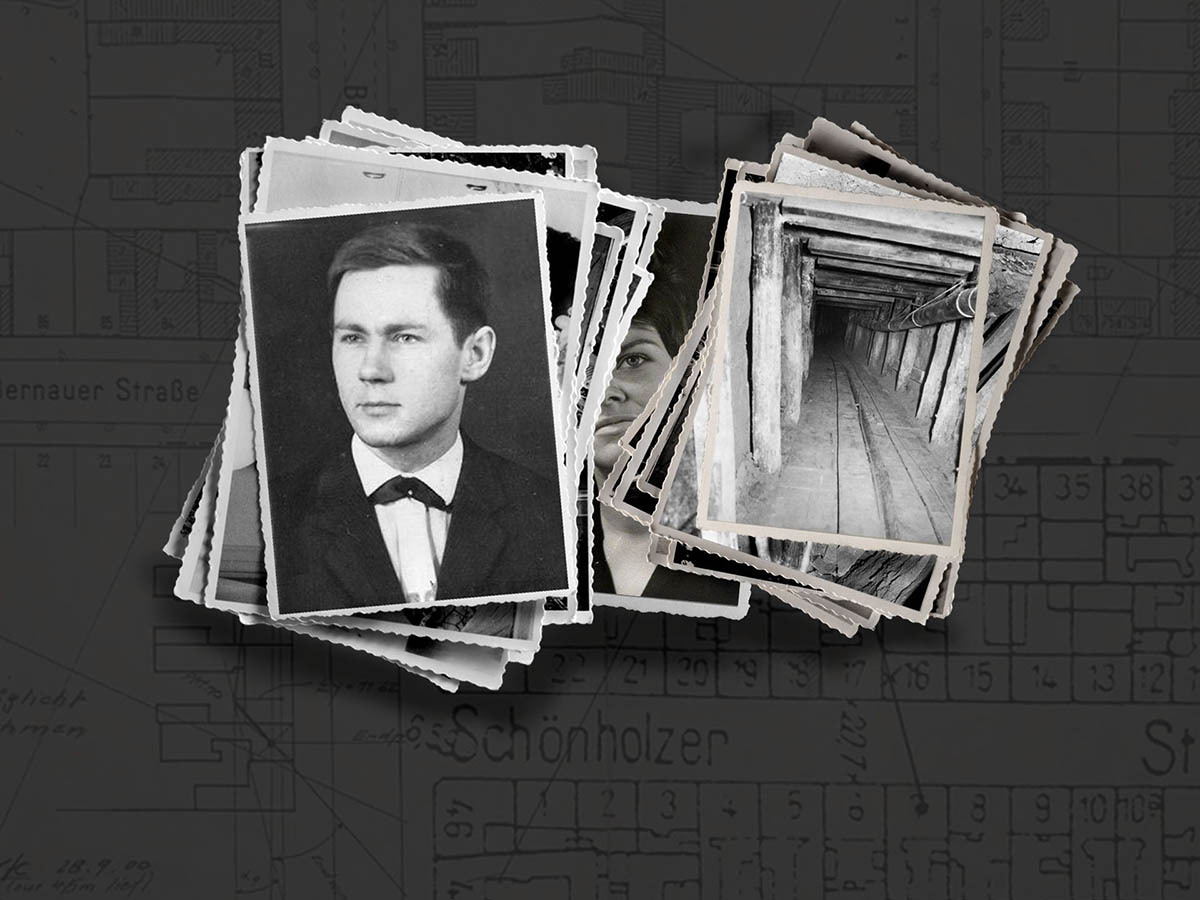 This riveting BBC Sounds series (or rather subseries, since it's technically one 10-episode "season" of Intrigue, which now consists of four self-contained true stories) tells the tale of a young East German man who escapes across the border to West Berlin in the 1960s – only to be persuaded to go back in order to help more people flee. At the same time, a Stasi undercover informant is ordered to dig up information on Westerners aiding potential escapees – placing the two men on a collision course.
If fascinating true stories are your thing, Tunnel 29's mixture of political intrigue, espionage, romance, heroism and peril is sure to appeal.
Stream Tunnel 29 on Spotify
---
Analog(ue)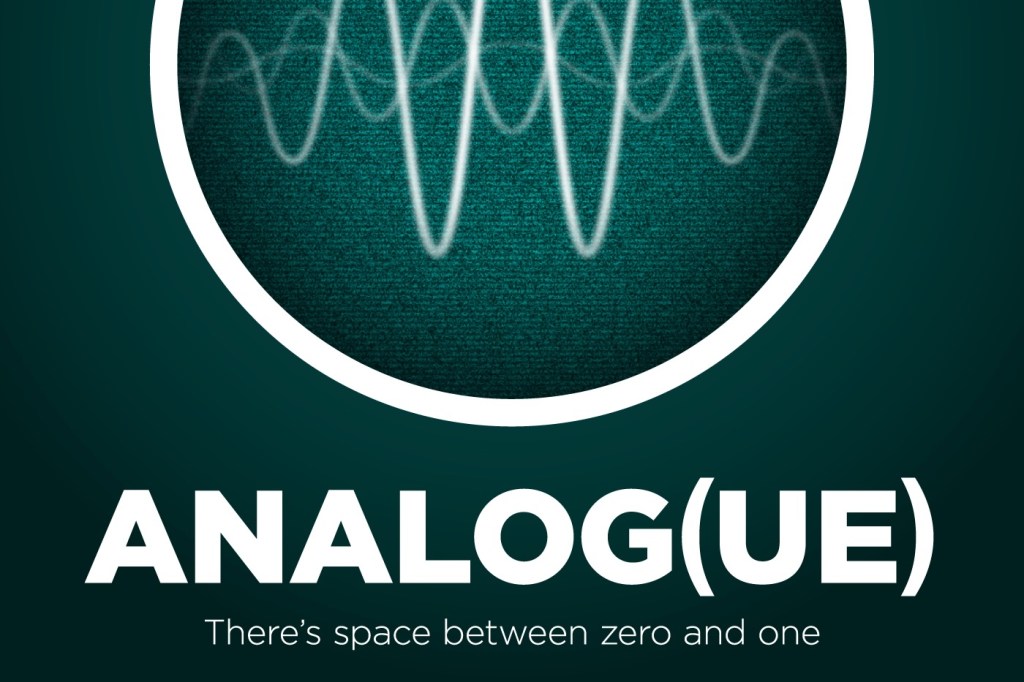 Analog(ue) is a genuinely captivating podcast that explores the fascinating intersection between technology and analog culture. The show is expertly hosted by Casey Liss and Myke Hurley, who offer a wealth of knowledge and passion for the subject matter. Their chemistry is undeniable, and their conversations are always thought-provoking and insightful.
One of the things that make Analog(ue) so compelling is the way it blends two seemingly disparate worlds: the world of digital technology and the world of analog culture. This intersection is explored in fascinating detail throughout each episode of the podcast as Casey and Myke dive deep into analog's history, present, and future.
Whether you're a die-hard fan of all things analog or simply curious about the subject matter, you will find something to love in this podcast. Each episode is a joy to listen to, with Casey and Myke offering many insights and exciting perspectives. They're not afraid to tackle complex topics and explore controversial ideas, creating a thought-provoking listening experience.
Analog(ue) is a must-listen for those who want to learn more about technology and analog culture. It's educational, entertaining, and constantly engaging.
---
Script Apart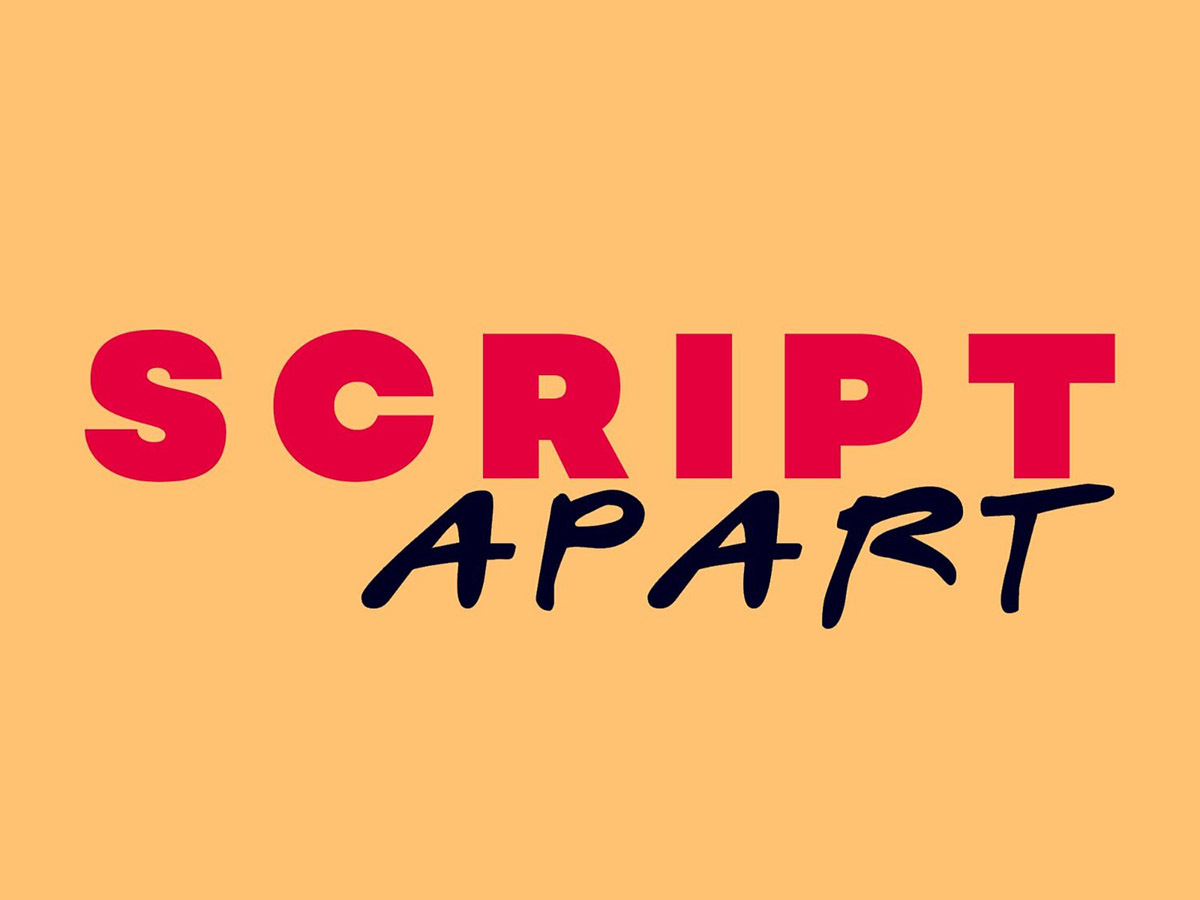 Each episode of Script Apart focusses on a beloved movie's screenplay, or to be more precise the first draft of it. Presenter Al Horner talks to the film's screenwriter about the process of getting their ideas down on the page, and then bringing those words to cinematic life. It's a film geek's dream, essentially. Guests so far include Barry Jenkins (Moonlight), Joe Cornish (Attack the Block), James Vanderbilt (Zodiac) and David Hayter (who wrote the Watchmen screenplay, but might be more famous for being the voice of Solid Snake in the first three Metal Gear Solid games).
Download Script Apart here or stream it on Spotify
---
Black Tech Green Money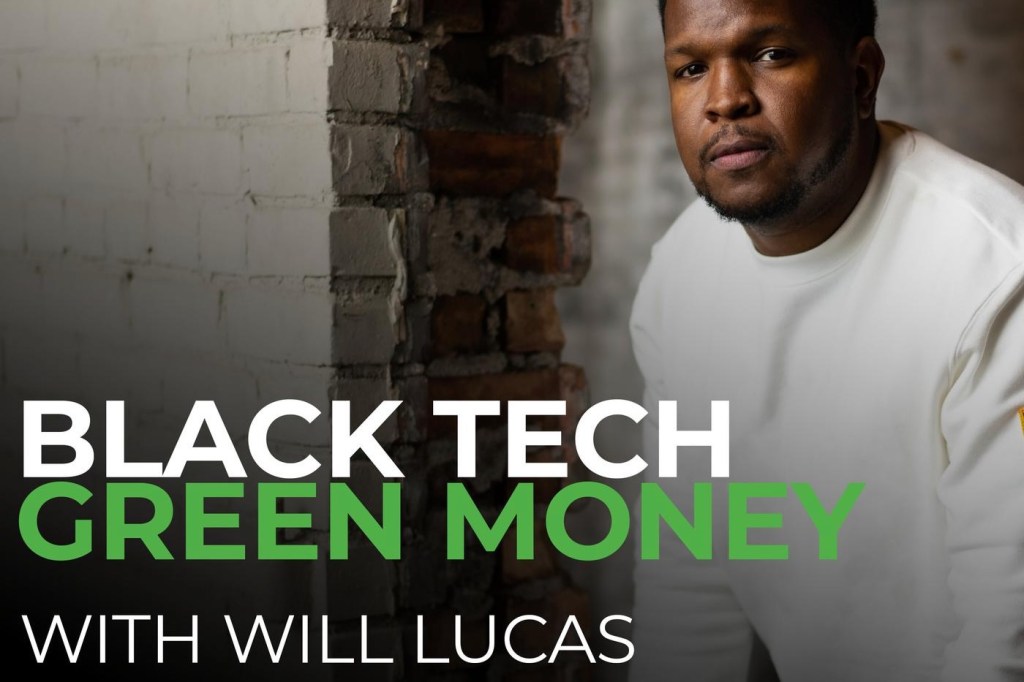 Black Tech Green Money is a fantastic podcast that delivers valuable insights, inspiration, and strategies for building wealth from the perspective of Black technologists and business people. The podcast is designed to highlight successful Black entrepreneurs and covers various topics that are essential for anyone interested in achieving financial success.
Produced by the Black Effect Network, Black Tech Green Money celebrates Black excellence in technology and is a must-listen for everyone interested in this exciting and rapidly evolving field. The show features some of the most successful entrepreneurs in the industry, and their stories are truly inspiring.
If you want to stay informed about the latest trends and developments in finance and technology, then tune in to Black Tech Green Money. This podcast is a goldmine of information and insights to help you succeed financially. So, don't miss out on this amazing opportunity to learn from some of the best and brightest minds in the industry.
Listen to Black Tech Green Money
---
Blank Check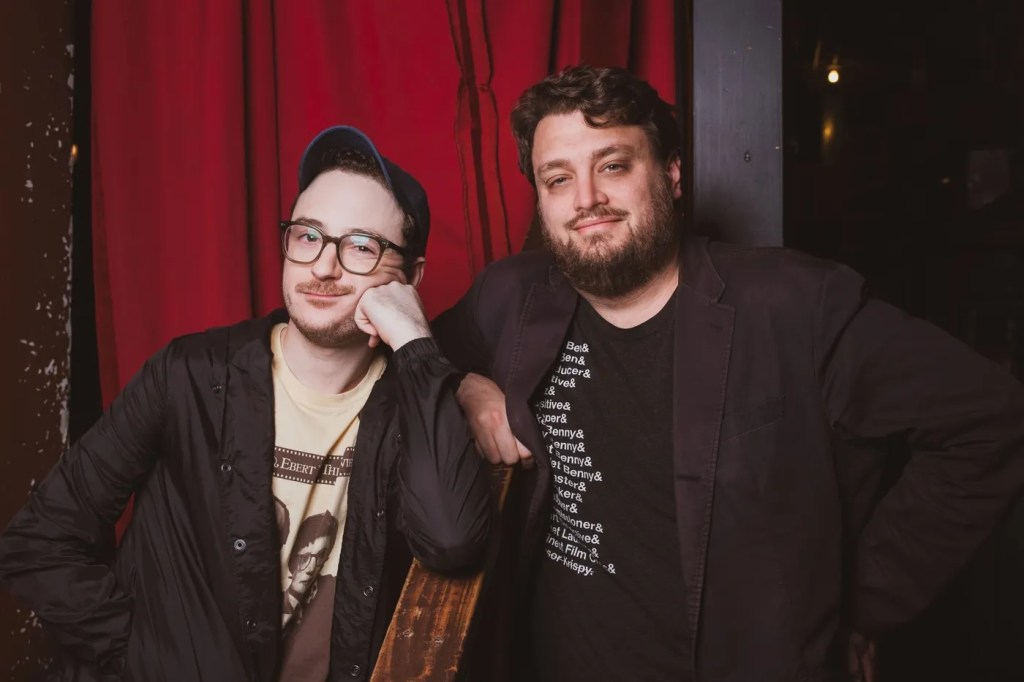 The Blank Check podcast is a must-listen for film enthusiasts. Hosted by actor Griffin Newman and film critic David Sims, the show delves into the filmographies of successful directors who have been given a "blank check" to pursue their passion projects. The podcast has been around since 2015 and has reviewed the works of over 20 directors, including Steven Spielberg, James Cameron, and the Wachowskis.
The discussions on the show are in-depth, humorous, and engaging, with passionate participation from fans. Each episode focuses on a single movie from the director's filmography, and the show is grouped into "miniseries" where some or all of the director's films are reviewed.
Blank Check is worth checking out if you're looking for a podcast that provides insightful analysis and entertaining banter about movies!
---
The Town That Didn't Stare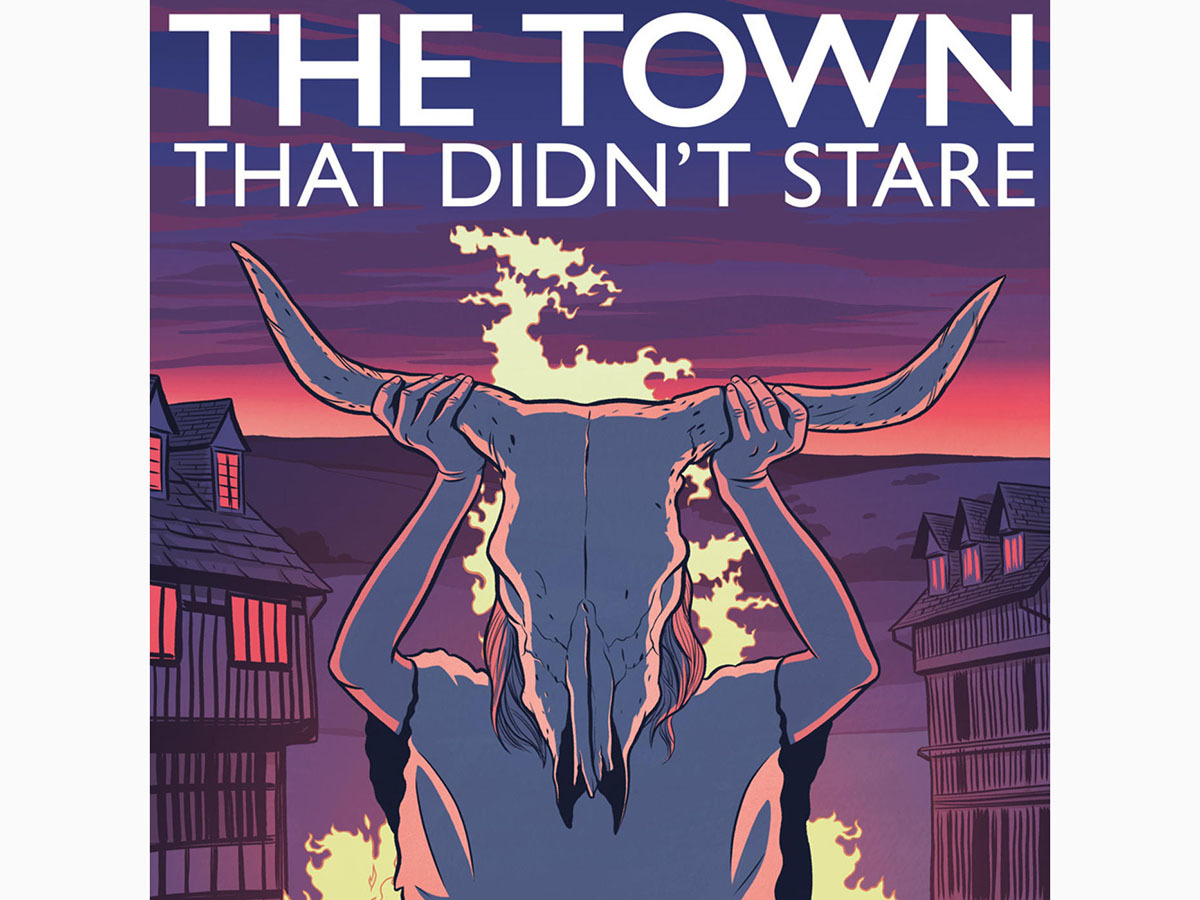 This star of this arch, entertaining six-part series isn't a person but the seemingly normal Sussex town of East Grinstead. Nestled in the Weald less than 30 miles south of London, it has become something of a haven for alternative religions and spirituality in England: the UK HQ for Scientology is here (and its late founder L. Ron Hubbard lived in the town until 1967); there's a Mormon church in the town centre; ultra-orthodox Catholic sect Opus Dei has a conference centre nearby. Is there a reason behind this? Something in the water (or the ley lines?) that marks East Grinstead out as "different"? Host Nick Hilton keeps things funny throughout, but his investigation into the weird and wonderful history of the town is deeply fascinating.
Download The Town That Didn't Stare here
---
Darknet Diaries
Darknet Diaries is a fascinating podcast hosted by Jack Rhysider, which presents genuine stories about hackers, cybercrime, shadow government activities, hacktivism, and other topics that exist in the hidden corners of the internet. Created in 2017, the show has since become one of the most well-received programs on cybercrime. Rhysider's narration is captivating, informative, and entertaining, as he tells these stories in an engaging and educational way.
Darknet Diaries is unique because each episode focuses on a distinct story, covering topics overlooked in mainstream media. From the exploits of notorious hackers to the inner workings of underground cybercrime syndicates, Darknet Diaries sheds light on the dark side of the internet and the people who operate within it.
Whether you're a cybersecurity professional, a tech enthusiast, or someone looking to hear a good story, Darknet Diaries is a must-listen podcast. With its engaging storytelling, expert analysis, and fascinating subject matter, this show will keep you informed and entertained during each episode.
---
Home Cooking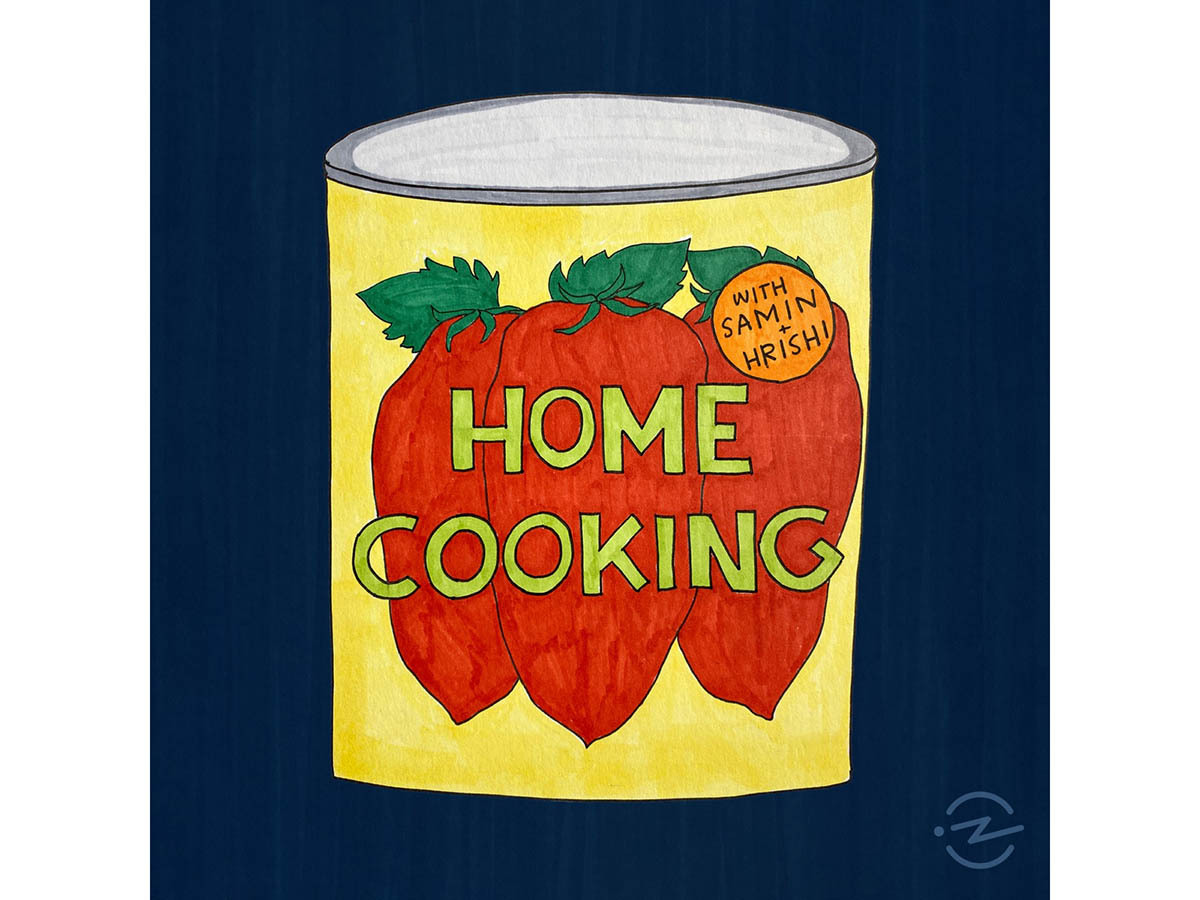 Chef and author of modern cookery tome Salt, Fat, Acid, Heat (and presenter of the Netflix documentary series of the same name) Samin Nosrat co-hosts this culinary mini-series. Sensibly timed to coincide with a time in which we're all finding ourselves stuck at home more often, Home Cooking is an appetising mixture of recipe inspiration, entertaining chat (guests include Yo-Yo Ma and Nadiya Hussain) and general tips that'll level up your home-crafted dishes. Nosrat and co-host Hrishikesh Hirway are easy-going, funny, knowledgeable and endlessly enthusiastic – but we don't suggest listening on an empty stomach.
Download Home Cooking here or stream it on Spotify
---
Data Queries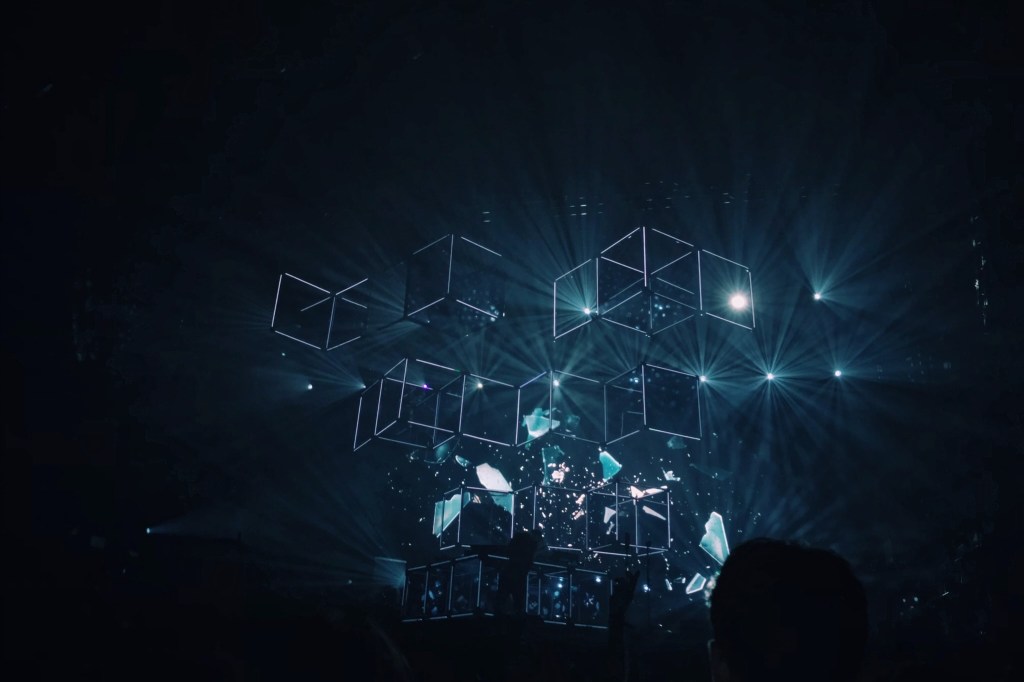 Are you interested in learning about the latest trends and developments in data science? Look no further than Data Queries, the podcast hosted by Ama and William. Each episode covers a unique topic, with engaging discussions and valuable insights from specialists in the industry.
Whether you're a professional or a novice, Data Queries is a comprehensive and accessible resource that covers all aspects of data science. Don't miss out on this fantastic opportunity to learn and grow your knowledge in this exciting field. Tune in to Data Queries today!
---
Endless Thread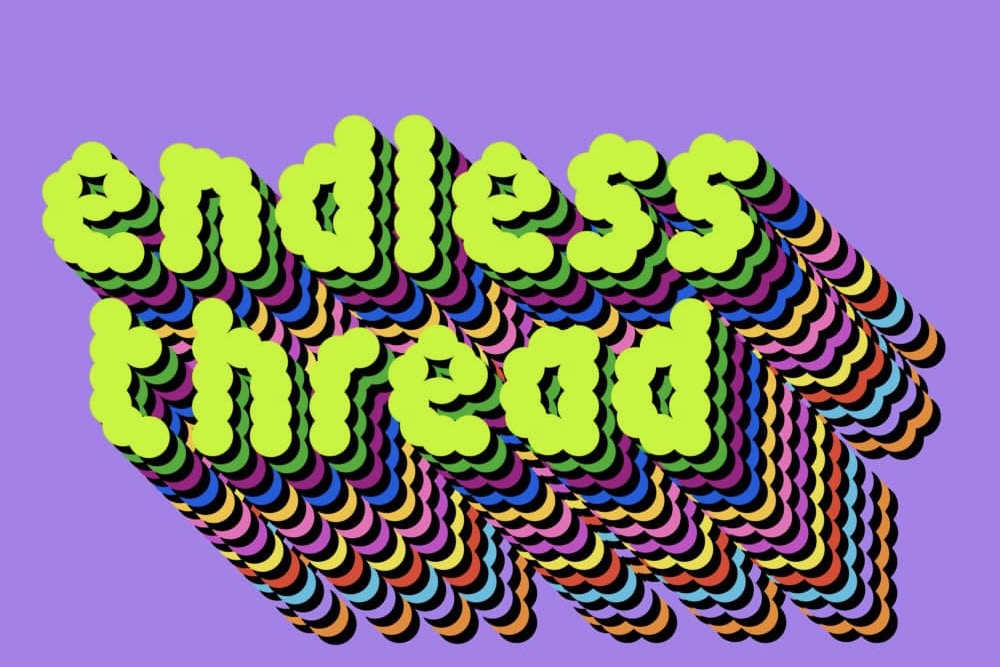 Endless Thread is a fascinating podcast that explores the intersection between the digital world and reality. Hosted by the incredibly talented Ben Brock Johnson and Amory Sivertson, this podcast uncovers the untold stories of online communities and the remarkable individuals who are an integral part of them.
Many have praised Endless Thread for its intriguing storytelling, humor, and ability to resonate with its listeners. WBUR, a public radio station in Boston, produces the show.
Each episode of Endless Thread is a deep dive into a unique online community, with the hosts interviewing the people involved in these communities. From discussing the complexities of online forums to exploring the depths of social media, this podcast is a must-listen if you want to see how the digital world transects with our everyday lives.
Overall, Endless Thread is an incredibly insightful, entertaining, and thought-provoking podcast that will captivate anyone who listens to it. So why not give it a try and discover the fascinating stories and communities that exist in the digital world?
---
Blowback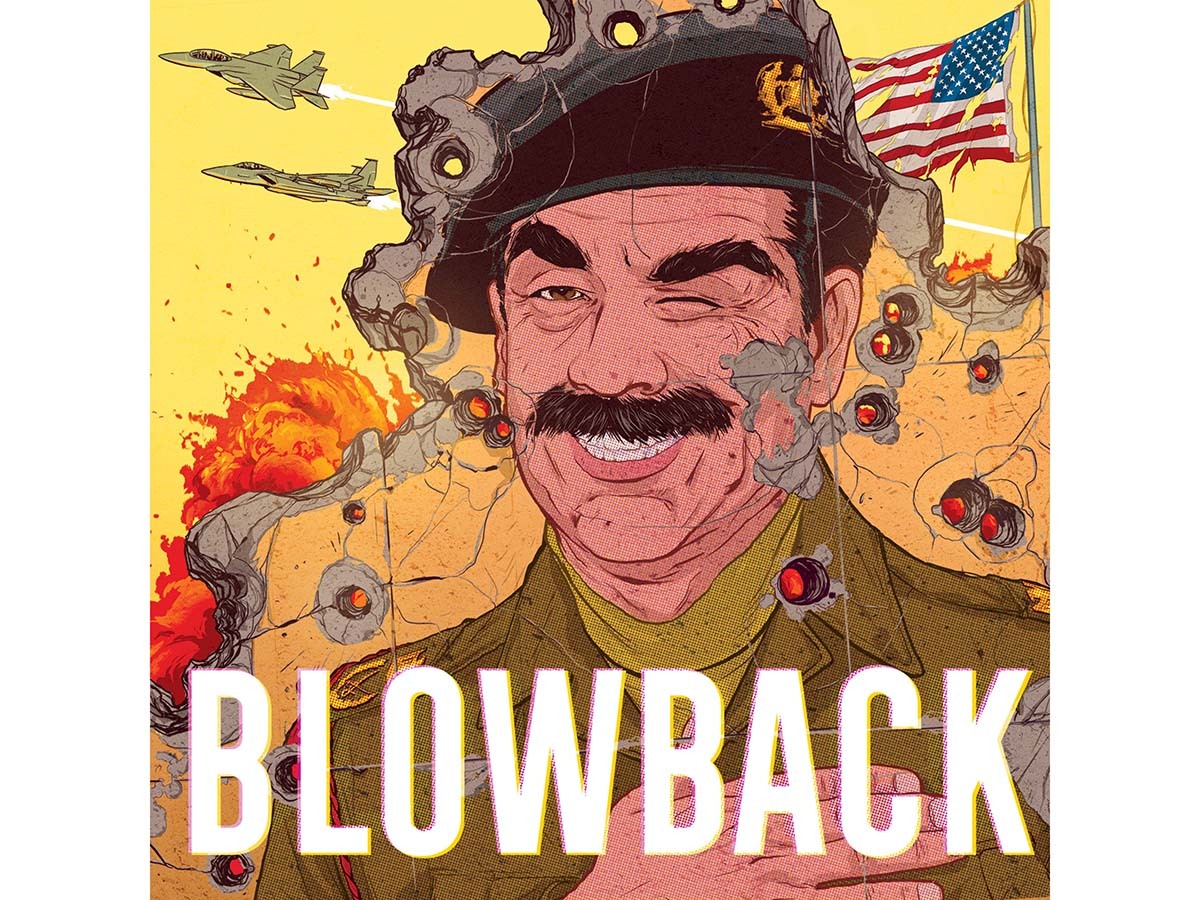 20 years on, the Iraq War is almost universally regarded as a massive failure: a brutal and unnecessary campaign by a reckless, hawkish White House more interested in securing Saddam Hussein's oil reserves than his (non-existent, as it turned out) WMDs. Even back in 2003 a majority of people thought it was unjust and unjustified, prosecuted on the flimsiest of pretences (that Iraq was somehow responsible for 9/11) by people with no forethought for what might happen once Saddam was gone. And yet once the gears started to move, it was impossible for us to do anything to stop them.
This superb podcast presented by Noah Kulwin and Brendan James takes an honest, unflinching and surprisingly funny look at the background of the conflict, its major players and what the hell happened when the US, Great Britain and a host of allies invaded. Its irreverent approach makes a refreshing change from traditional media takes on the war, without diminishing any of its anger at the sheer tragic needlessness of it all.
Download Blowback here or stream it on Spotify
---
Everyone in the Pool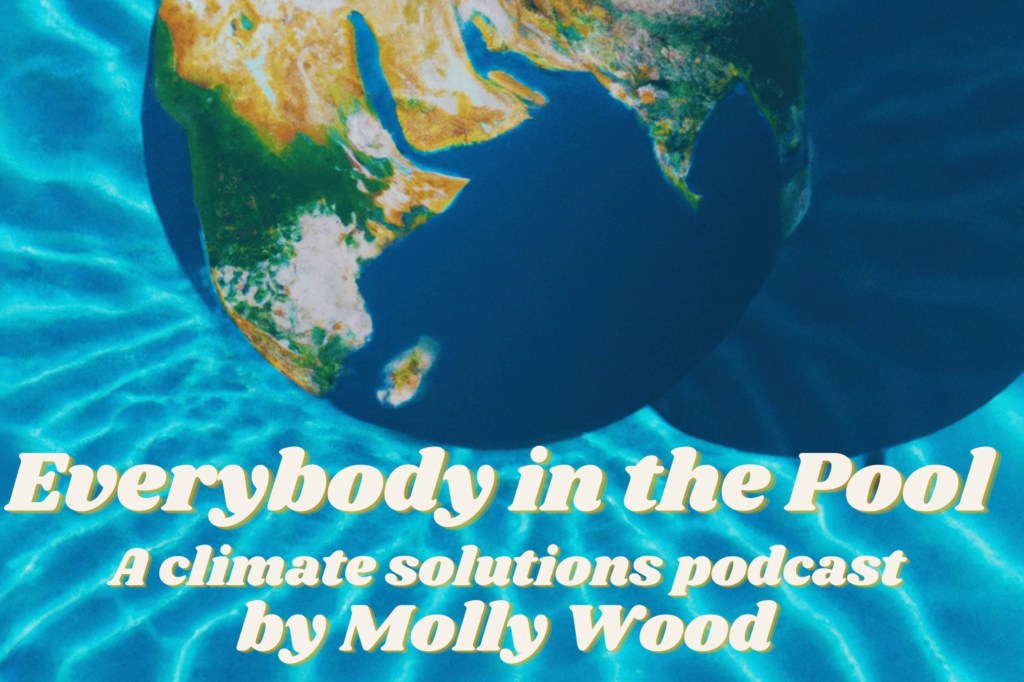 Are you searching for an engaging and informative podcast that delves deep into climate solutions? Look no further than Everybody in the Pool, a podcast hosted by Molly Wood and produced by Molly Wood Media. Launched in 2022, this podcast has quickly gained a reputation for its thought-provoking discussions and entertaining approach to tackling climate change.
Available on popular platforms like Apple Podcasts, Spotify, and Google Podcasts, Everybody in the Pool features interviews with diverse experts, including scientists, entrepreneurs, and policymakers. The podcast also shares inspiring stories of individuals and businesses actively taking steps to address the climate crisis.
Whether you are a passionate environmentalist or simply curious about this important topic, Everybody in the Pool is a must-listen.
Listen to Everyone in the Pool
---
Get Played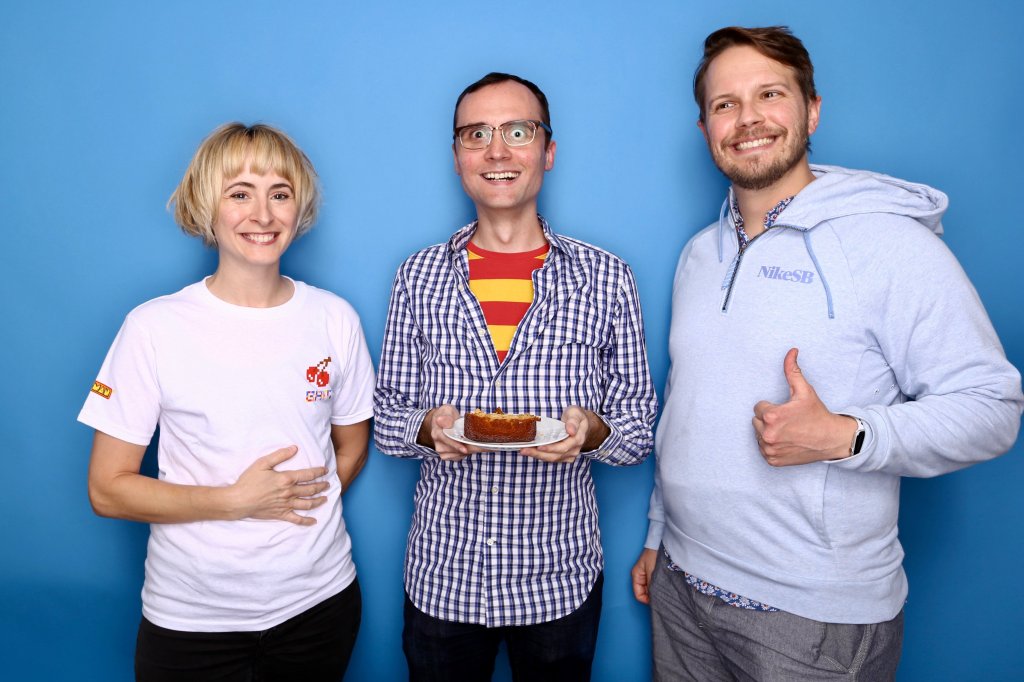 Are you a fan of video games and engaging discussions? Heather Anne Campbell, Nick Wiger, and Matt Apodaca host the popular podcast, Get Played. Launched in 2018, this weekly podcast has quickly gained a reputation for insightful reviews and refreshingly honest take on some of the most popular video games in the world.
Initially, the podcast focused on weird or bad games, but in January 2022, the format changed to provide a better experience for guests and hosts alike. Some games discussed on the show include The Witcher 3: Wild Hunt, The Legend of Zelda: Breath of the Wild, and Super Mario Odyssey. Plus, listeners can enjoy interviews with some of the hottest names in the video game industry, such as Hideo Kojima, Shigeru Miyamoto, and Todd Howard.
---
Wind of Change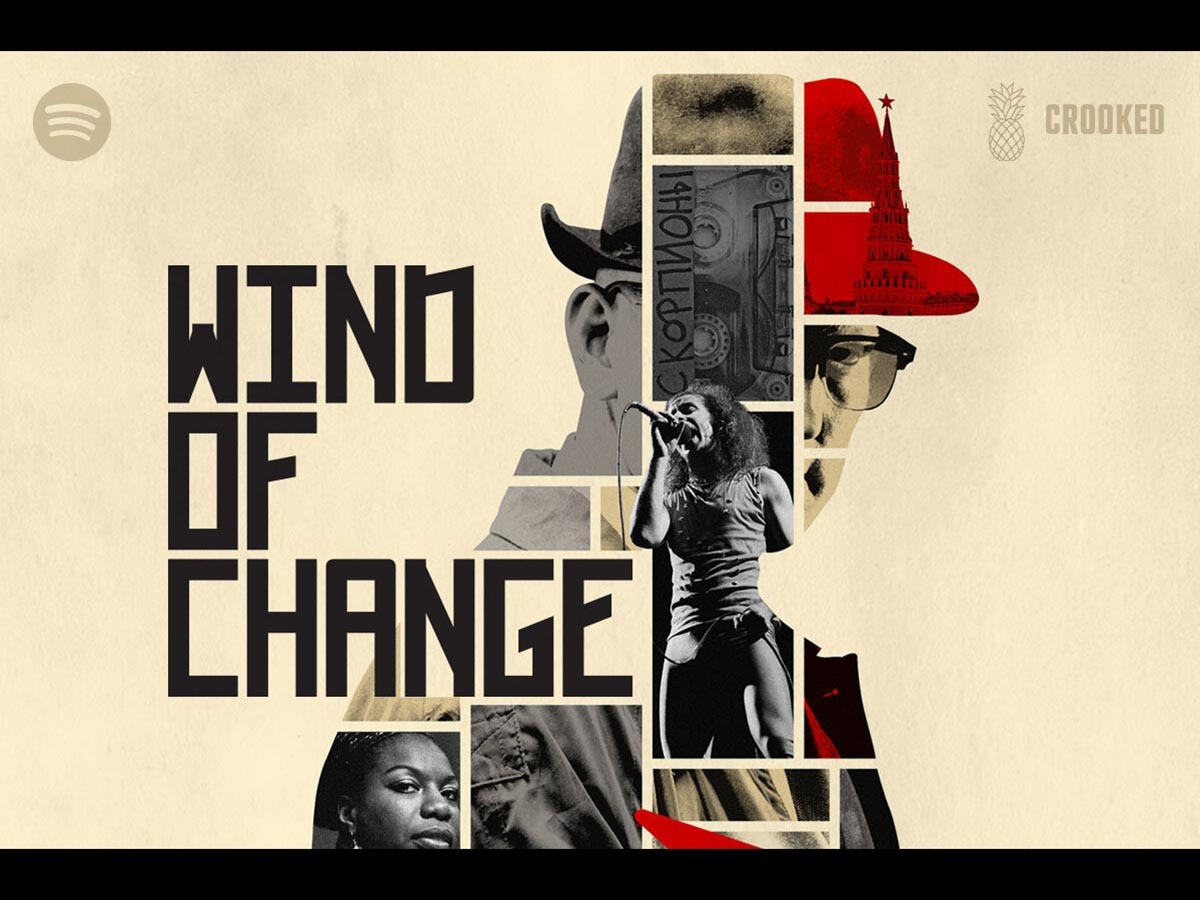 Best for: Cold War and hair metal enthusiasts
The CIA has been behind all sorts of bizarre, outlandish and downright evil stuff over the past few decades. The US intelligence agency's clandestine activities in Latin America alone would provide enough material for 20 podcast series – but this particular one doesn't look at coups, assassinations and agitators: it focusses instead on a hit rock song and the tantalising rumour that it was actually written by the CIA.
Yes: according to agency insiders, German hair metal band The Scorpions' famous power ballad "Wind of Change" was a psy-op engineered in Langley – part of a concerted propaganda operation to bring down the iron curtain, end the Cold War and banish communism from the world. Over eight episodes, journalist Patrick Radden Keefe talks to ex-spies, rock fans, pop stars and more in his efforts to uncover the truth. It's a wild ride.
Listen to Wind of Change here or stream it on Spotify
---
The Infinite Monkey Cage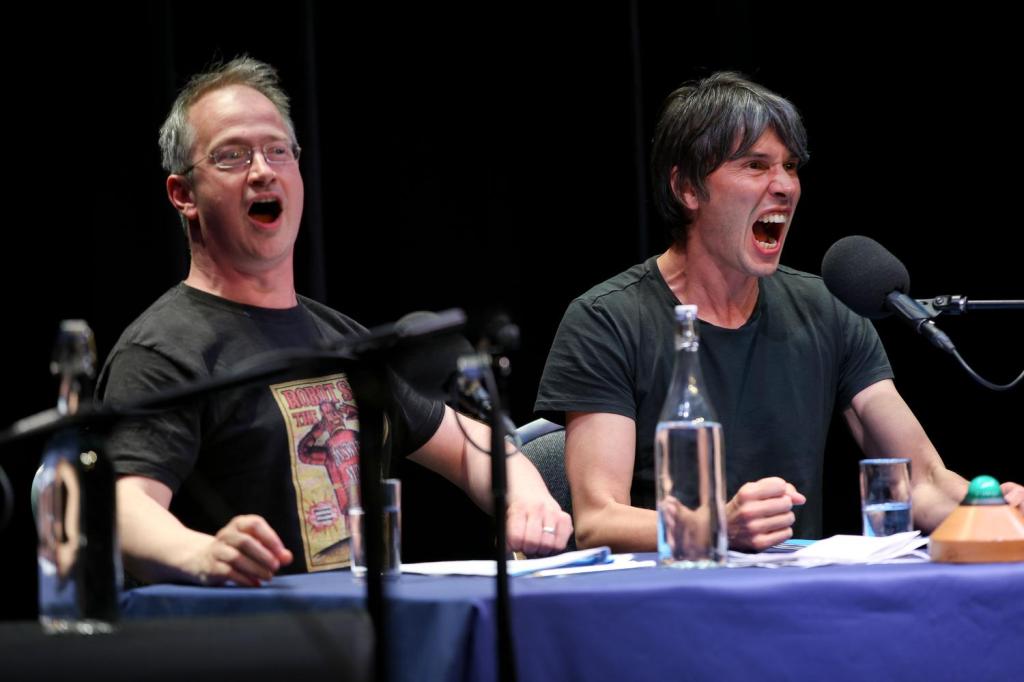 The Infinite Monkey Cage is a must-listen podcast for anyone who loves science and comedy. Hosted by Brian Cox and Robin Ince, this show has entertained and educated audiences since its inception in 2009. Produced by the BBC, it's available on popular podcast platforms like Apple, Spotify, and Google.
This podcast stands out because it makes complex scientific concepts reachable to people of all ages and backgrounds. Cox and Ince are masters at breaking down complicated topics into digestible pieces while injecting humor and wit into their discussions.
On each episode, the hosts invite experts from various scientific fields to join them in exploring topics like physics, biology, and psychology. But it's not just scientists who make an appearance on the show. Comedians and other artists also join in the conversation, discussing how science intersects with other forms of creativity.
The Infinite Monkey Cage is a great way to learn about science without feeling like you're in a boring lecture. It's fun, engaging, and always informative. So, if you're looking for an entertaining and educational podcast, listen to this one. You won't be disappointed!
Listen to The Infinite Monkey Cage
---
The Hilarious World of Depression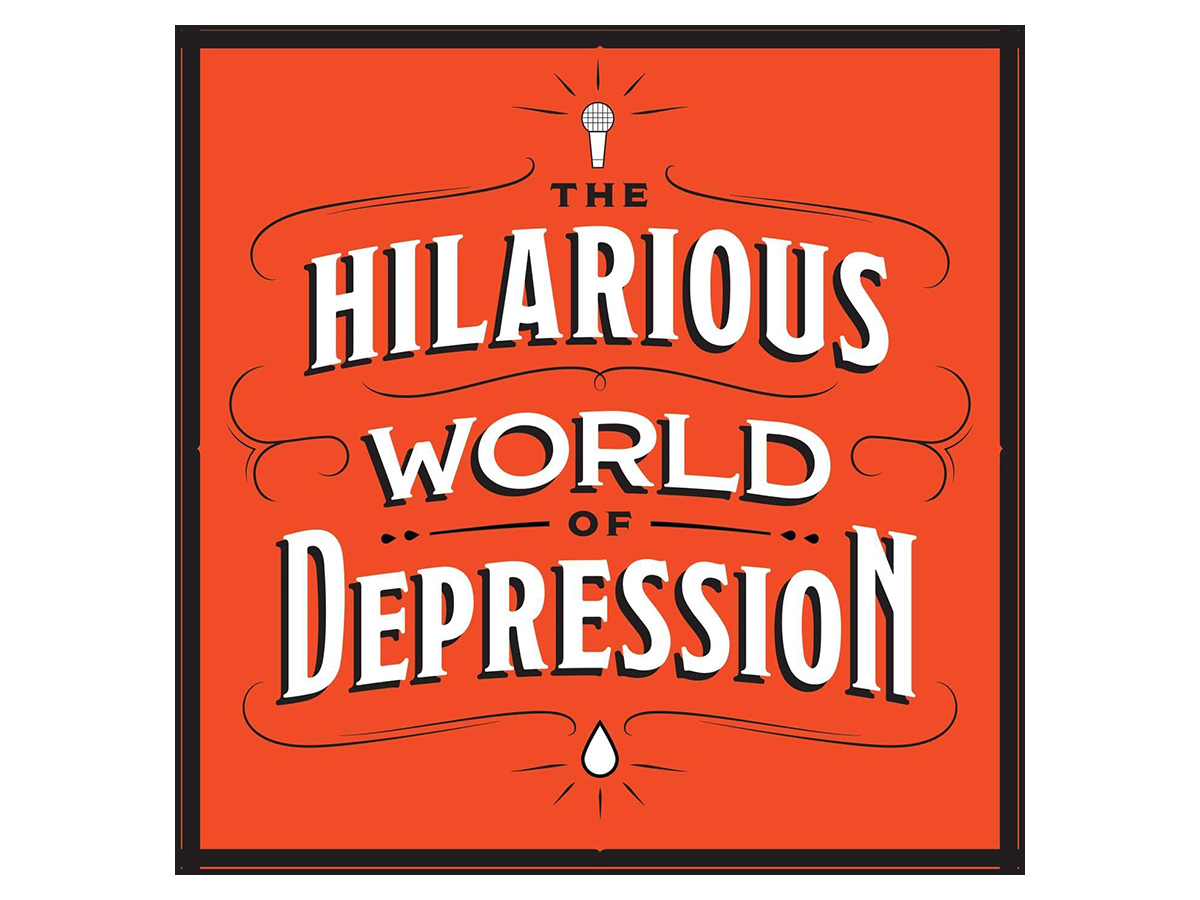 Best for: Unexpected mirth
Podcasts have a special way with taboo subjects that don't tend to reveal themselves under the glare of TV lights. And so it is with The Hilarious World of Depression, which pokes fun at the illness using one-to-one chats with comedians who've learned how to live with it.
Luckily, that doesn't mean Jimmy Carr firing glib one-liners at your ears. The 'hilarious' tag relates more to the overall approach – using its guests' comedic eye to jab mental illness in the ribs and so remove some of its power. Whether you're the owner of a black dog or not, it's an enlightening listen.
Try this episode: Episode 4 – Dick Cavett Tells Tales of Hollywood's Secret Shame
---
In Machines We Trust
If you want to expand your knowledge and stay up-to-date in AI and machine learning, you won't want to miss In Machines We Trust. This podcast is a fantastic platform where top AI experts discuss the ethical considerations surrounding this fascinating field. With its unique blend of intelligence and humor, In Machines We Trust is a must-listen for anyone who wants to stay engaged and informed about the latest news in machine learning and AI.
Whether you're a seasoned expert in the field or just starting out, this podcast has something valuable to offer you. You'll gain valuable insights into how AI and machine learning are changing our world and the ethical considerations that come with these changes. With engaging discussions and expert guests, In Machines We Trust is a great way to stay informed and entertained.
Listen to In Machines We Trust
---
Lex Fridman Podcast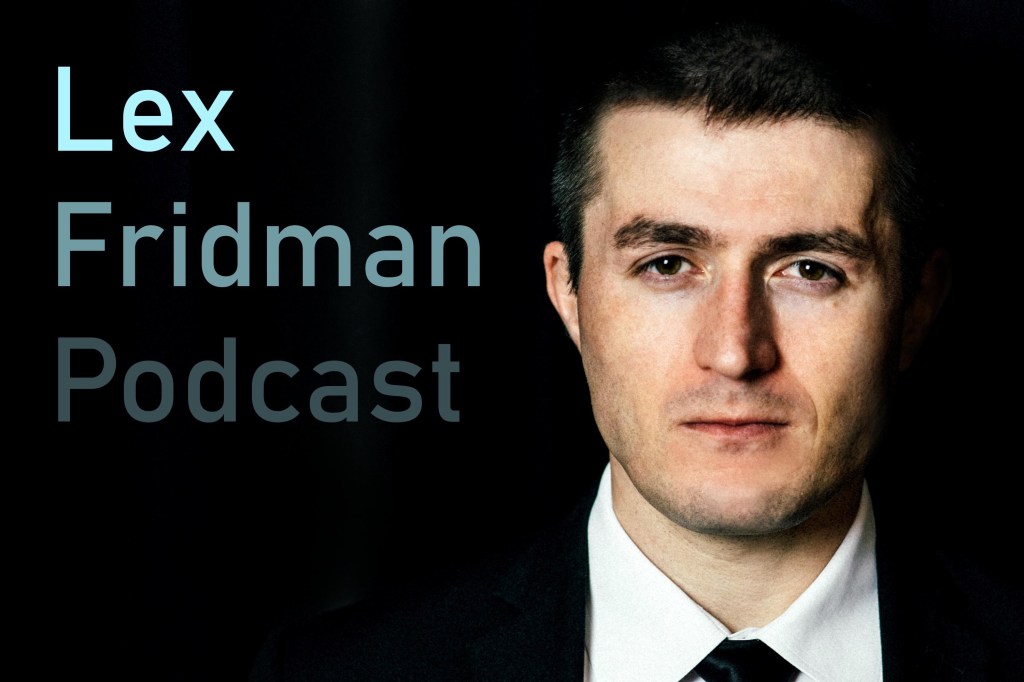 The Lex Fridman Podcast is one of the most informative resources for anyone interested in exploring the latest developments in AI, science, philosophy, and technology. The podcast is hosted by a highly knowledgeable MIT research scientist and former Google AI engineer. Fridman is not only well-versed in the complexities of these fields but can also break them down into easily understandable concepts.
With a wide range of experts from various fields as guests, this podcast is an excellent platform for exploring cutting-edge technologies like AI and quantum computing. The Lex Fridman Podcast is the perfect resource if you want to expand your knowledge and stay up-to-date on the latest advancements in these areas.
Listen to the Lex Fridman Podcast
---
Fall of Civilizations
What's the one thing all historical empires have in common? None of them are around anymore. From ancient Rome to the Mayans to the Han dynasty, every great civilisation has eventually fallen into ruin. Each episode of Paul Cooper's podcast series – well researched, sharply written and impeccably produced – tells the story of a single society's collapse: why it happened, how it happened and what it might have felt like to watch it all disintegrate.
Listen to Fall of Civilizations here or stream it on Spotify
---
Off Menu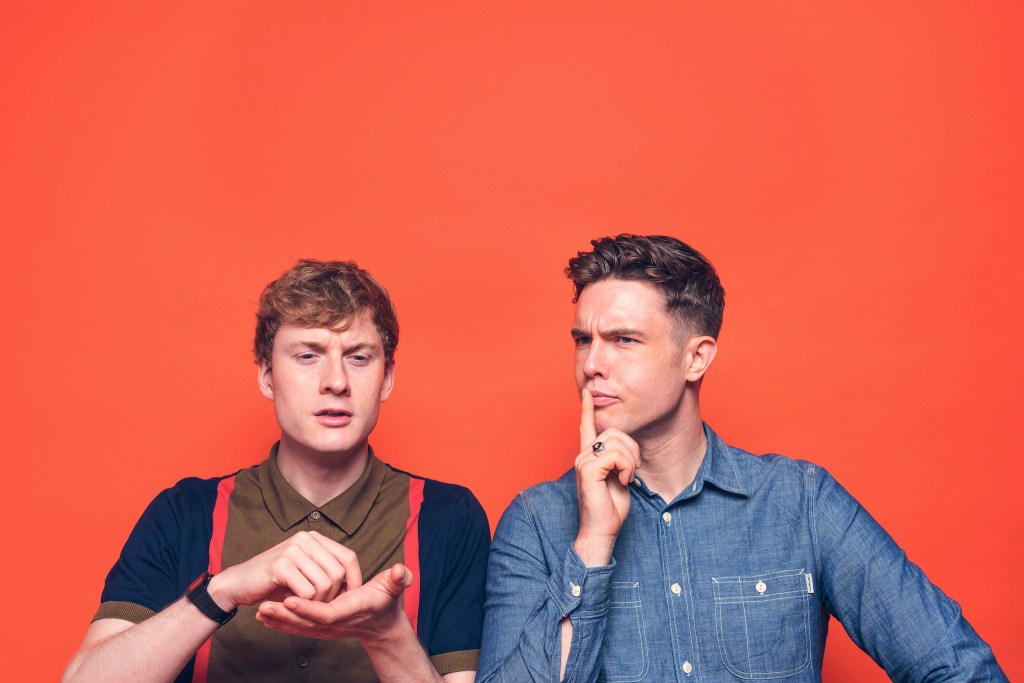 Off Menu is a top-rated podcast that has overtaken the food and entertainment world. Combining the best of food, comedy, and special guests, this show is truly a unique experience. At the heart of the podcast is the mystical restaurant that serves up anything and everything, making it an ultimate choice for guests who are asked to pick their ultimate meal.
The podcast's engaging content and unique concept set Off Menu apart from other food-related podcasts. It's no wonder that the show has been downloaded over 120 million times. The hosts are hilarious, the guests are fascinating, and the food is mouth-watering.
Whether you're a seasoned foodie or just someone who loves a good laugh, Off Menu is the perfect podcast for you.
---
Not Another D&D Podcast
Best for: Geeks in need of a giggle
This list is filled with serious shows and interview-based podcasts. They're all great, but what if you fancy trying out something different? The answer is simple: Dungeons and Dragons. Yes, the venerable tabletop RPG has exploded onto the podcasting scene via a gaggle of truly hilarious shows, our favourite being Not Another D&D Podcast.
With the hilarious spontaneity that comes only from the random chance of a 5E paired with the comically geeky skills of the DM and players (of CollegeHumor fame), you'll be left laughing out loud on public transport (our apologies to those sitting around you). From the main campaign in Bahumia to a recent Donkey Kong-themed one-shot, give it a subscribe and watch those hours fly by with a massive grin on your chops.
Listen to Not Another D&D Podcast or stream it on Spotify
---
Radiolab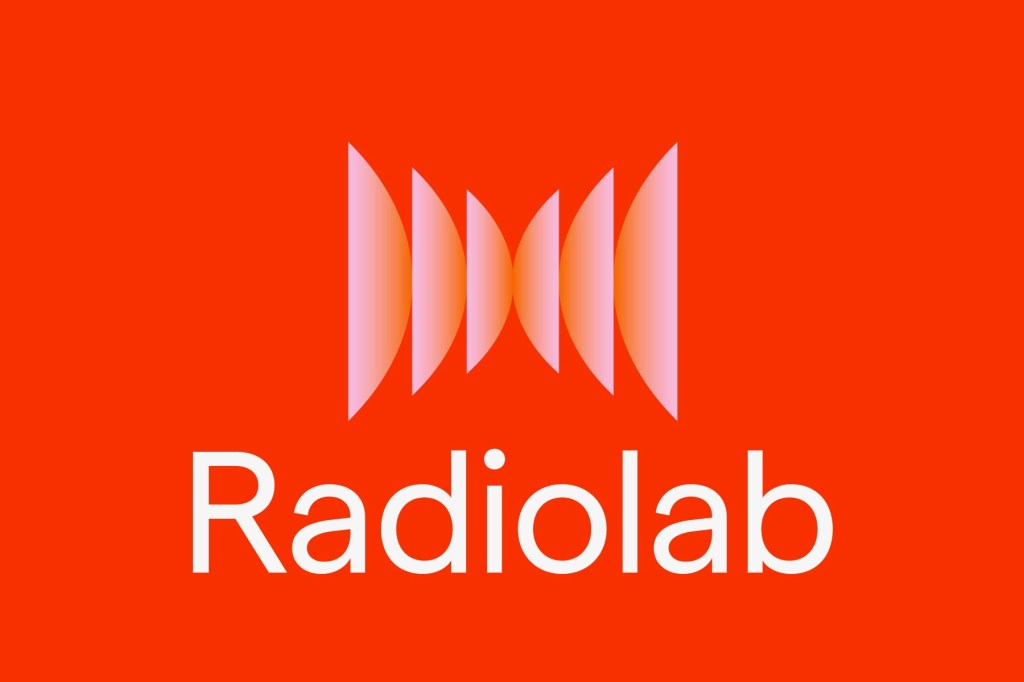 If you're looking for an informative podcast that delves into science, philosophy, and culture, look no further than Radiolab. The podcast has been one of the most popular science podcasts in the world since its launch in 2002. One of the reasons for its success is the innovative storytelling and refreshingly honest take on science it provides.
The podcast has tackled topics such as the nature of consciousness, the power of placebos, and the future of artificial intelligence. It has also featured interviews with some pretty big names such as Stephen Hawking, Neil deGrasse Tyson, and Bill Nye.
---
The Rewatchables
Bill Simmons and a group of people from the Ringer universe host this popular film podcast, The Rewatchables. They discuss movies that they love and can't seem to stop watching.
Launched in 2015, The Rewatchables has quickly become one of the most well-liked film podcasts. Many have praised the podcast for its insightful discussions, engaging hosts, and refreshingly honest take on movies. They've discussed many movies on the podcast, including The Shawshank Redemption, The Godfather, The Departed, Pulp Fiction, and Goodfellas. They cover various genres, from comedies to dramas to thrillers.
---
Films to be Buried With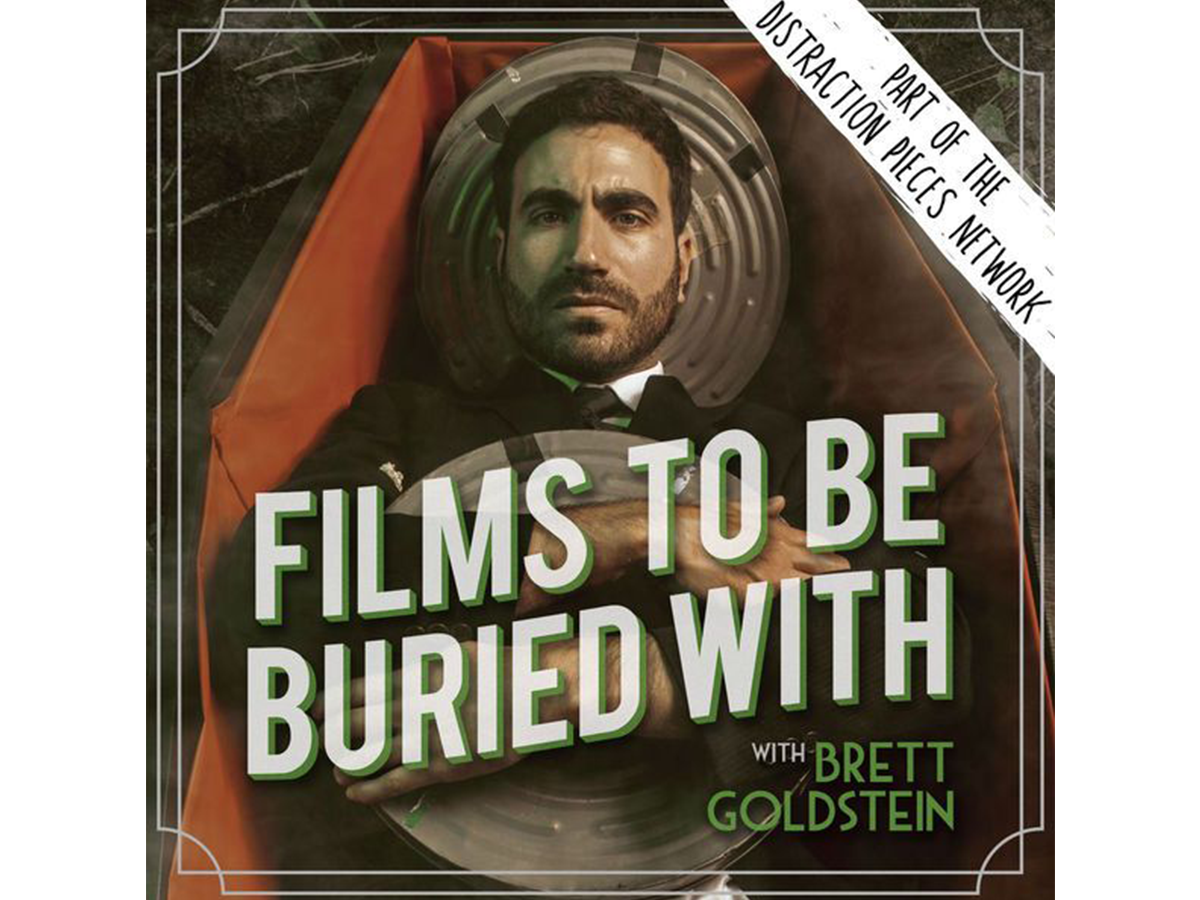 A product of Scroobius Pip's Distraction Pieces Network, this all new podcast presents us with a straightforward scenario: a celebrity (usually from the world of comedy) has sadly died (but not really). Before they're buried, the guest gets to select a number of films that they'd like to take with them in the coffin.
Thankfully, it's nowhere near as morbid as it sounds. In the first episode, the brilliant stand up James Acaster talks us through The Rescuers Down Under, the underappreciated Final Destination franchise, and why Kubrick's 2001: A Space Odyssey is probably the greatest movie ever made – even though he didn't really like it.
We're looking forward to digging (ahem) into the rest of the series.
Listen to Films To Be Buried With
---
How I Built This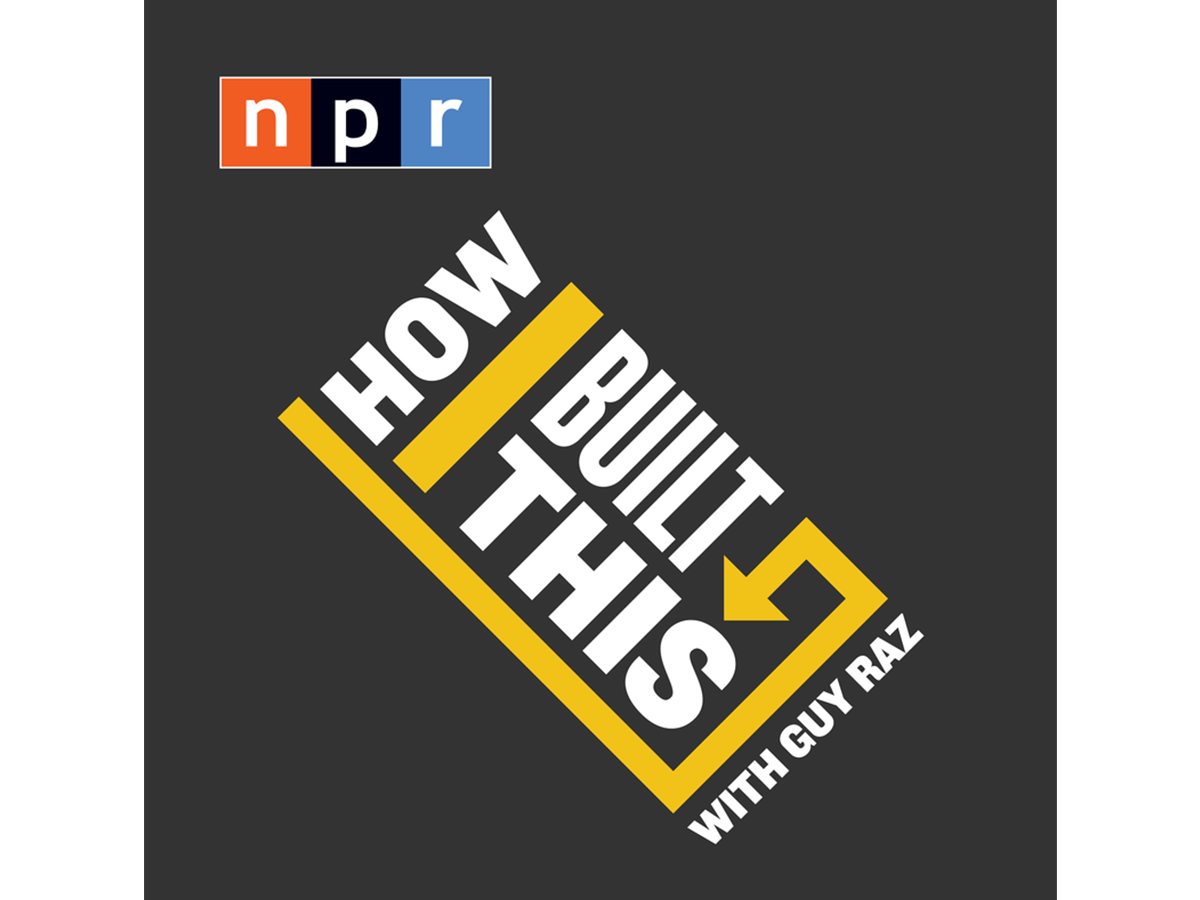 Ever had a wacky business idea? Most people have but not many actually go through with it, and even less make it work, but what is it like for those lucky few? Guy Raz, of NPR, has found the individuals who have done exactly that.
Guy talks to an impressive array of people behind well-known brands. He gets the full story, constructing a narrative web of idealists, entrepreneurs and visionaries. Highlights include Instagram's Kevin Systrom and Mike Krieger; Patagonia's Yvon Chouinard; VICE's Suroosh Alvi; and Airbnb's Joe Gebbia.
This series is more about the personal journey than the business details. The stories are surprisingly dysfunctional and fluky. The entrepreneurs are also unexpectedly humble, personable and warm; which makes them all the more inspiring.
This is best for those of you who haven't quite given up on the idea of the American dream, or those who are just wanting to know more about the faces behind brands that dominate our society.
---
Heaven's Gate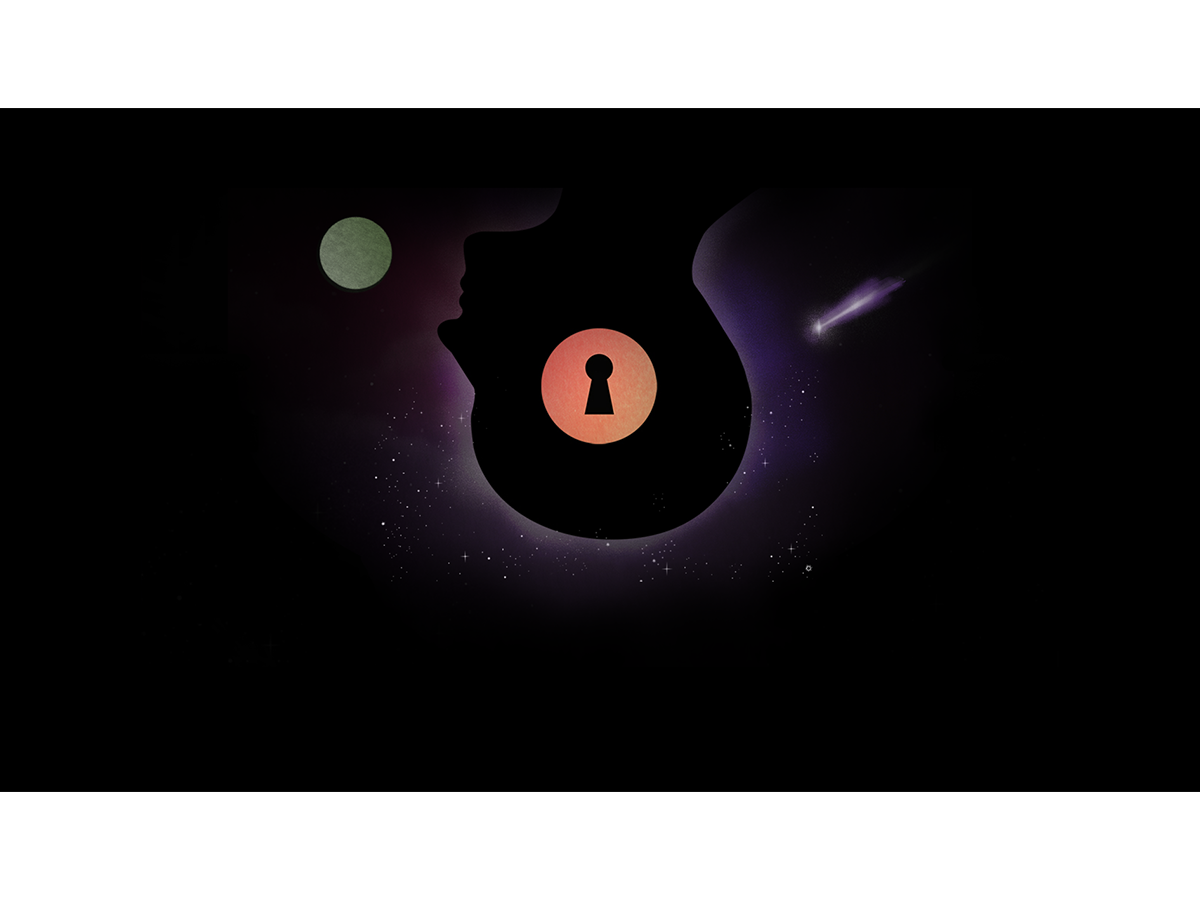 20 years on, Glynn Washington looks into one the strangest cults of all time – Heaven's Gate, aka the 'UFO cult'. Washington talks to the family members of the deceased members and the remaining members of the cult; weaving in sound bites from old news reports and archives, creating a phantasmagorical atmosphere to accompany this extraordinarily weird story.
In 1997, 39 partially decomposing bodies were found in a palatial mansion in a San Diego suburb. All the bodies were dressed in a black top, black tracksuits, complete with black and white Nike Decade trainers and draped in a purple shroud. This was the largest mass suicide in American history, which seemed to come straight out of a J G Ballard novel, and gripped a nation.
Washington takes you on a wild ride into the world of the peculiar and the occult. Best for freaking yourself out and giving you a fresh perspective on American society.
---
Techish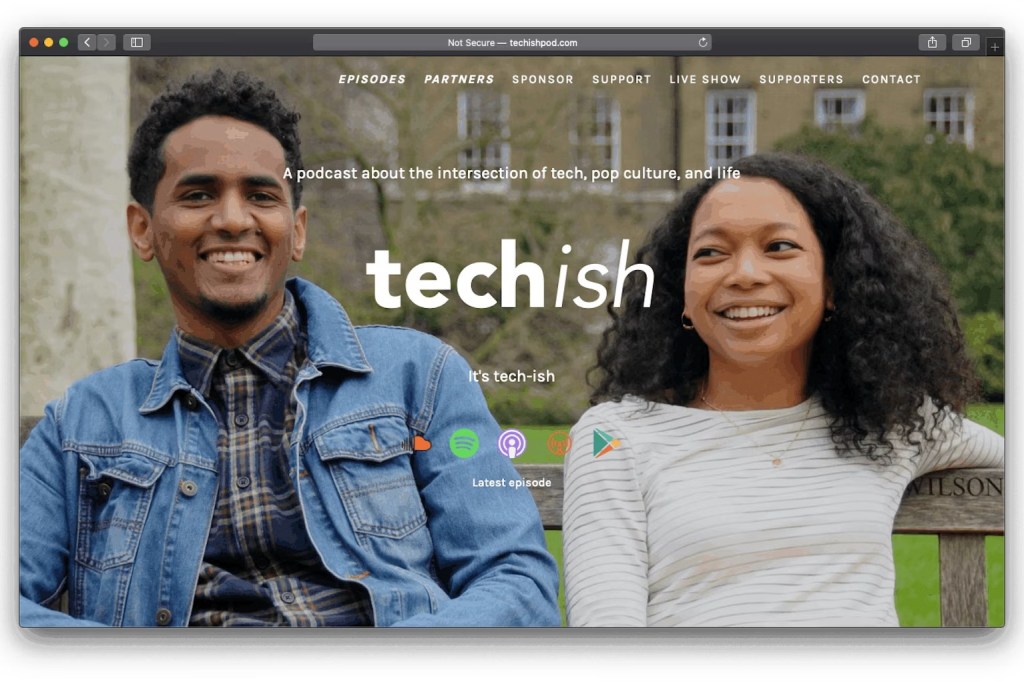 Abadesi Osunsade and Michael Berhane host the Techish podcast, which covers various topics related to technology, pop culture, and daily life. It's a perfect show for individuals who want to remain up-to-date on the latest technology news, discover new gadgets and trends, and listen to engaging discussions about the intersection of technology and culture.
What's excellent about Techish is that both hosts are millennials who share a passion for technology, and they offer their viewpoints on the show. This makes for dynamic and insightful conversations that are enjoyable to listen to. The hosts' chemistry is undeniable, and they have a remarkable rapport that makes the podcast all the more entertaining.
---
There Are No Girls on the Internet
Hosted by Bridget Todd, a digital activist and experienced podcaster, There Are No Girls on the Internet delves into the experiences of marginalised individuals online and their integral role in shaping technology and the internet since its inception.
Since its launch in 2020, There Are No Girls on the Internet has quickly become a fan favourite among podcasts focused on online culture. Listeners rave about the show's thought-provoking discussions, engaging hosts, and refreshingly honest perspectives on online culture.
Among its many topics, the podcast covers online harassment of women, the proliferation of disinformation, the internet's effects on marginalized communities, and other topics. Notable guests featured on the show include online culture heavyweights Anita Sarkeesian, Sarah Jeong, and Brittany Kaiser.
Listen to There Are No Girls on the Internet
---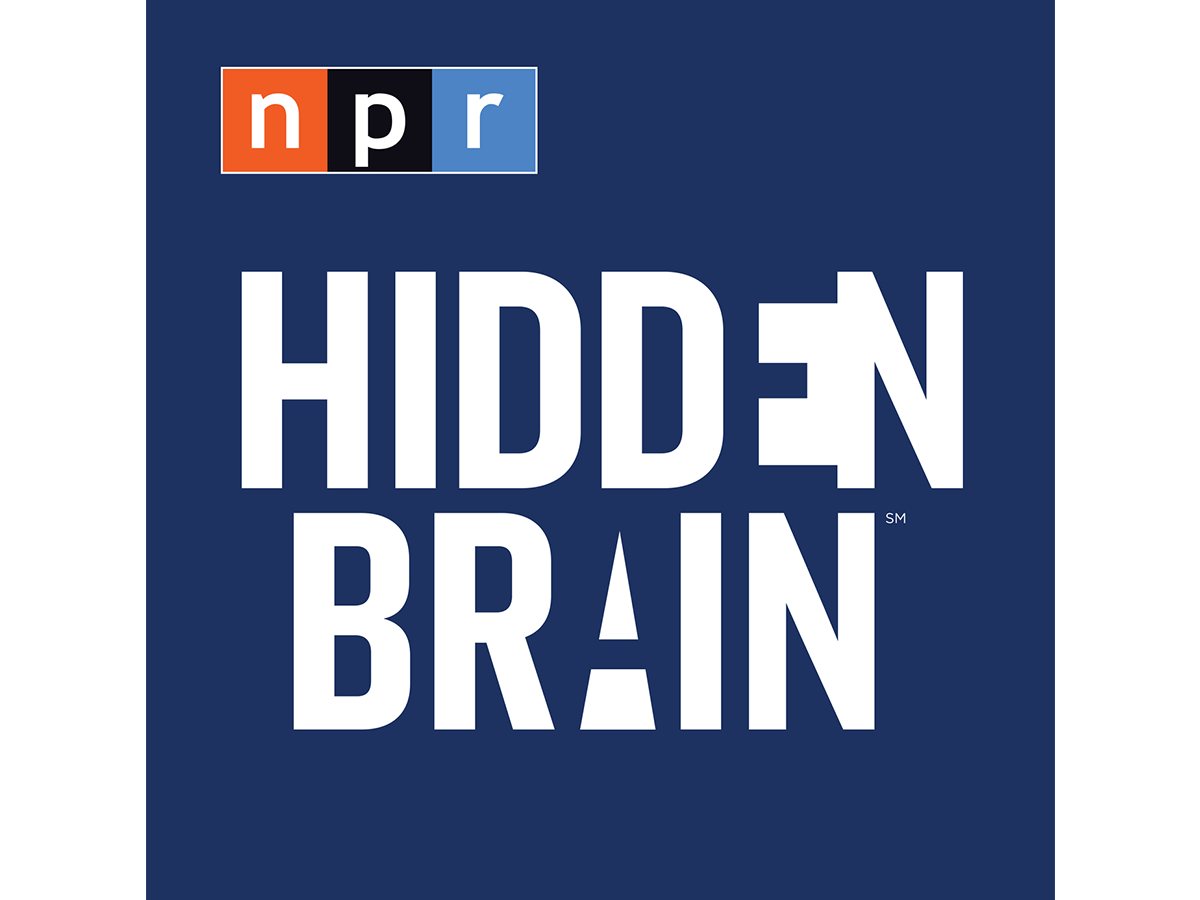 'Hidden brain' is hosted by infamous science correspondent and journalist Shankar Vedantam – writer of a popular column called The Department of Human Behavior at none other than The Washington Post.
Shankar offers a panacea to many modern-day problems and topics that you've probably never given a second thought to (until now). This long-running series looks at a myriad of topics that relate to society, psychology and behaviour – from fake news and memory, to hunger (a personal fave) and the 'summer melt' phenomenon.
He's also somewhat of a philosopher, with an infectiously calming voice, and gives us additional nuggets of life advice, making this podcast not only didactic but also uplifting.
Slow Burn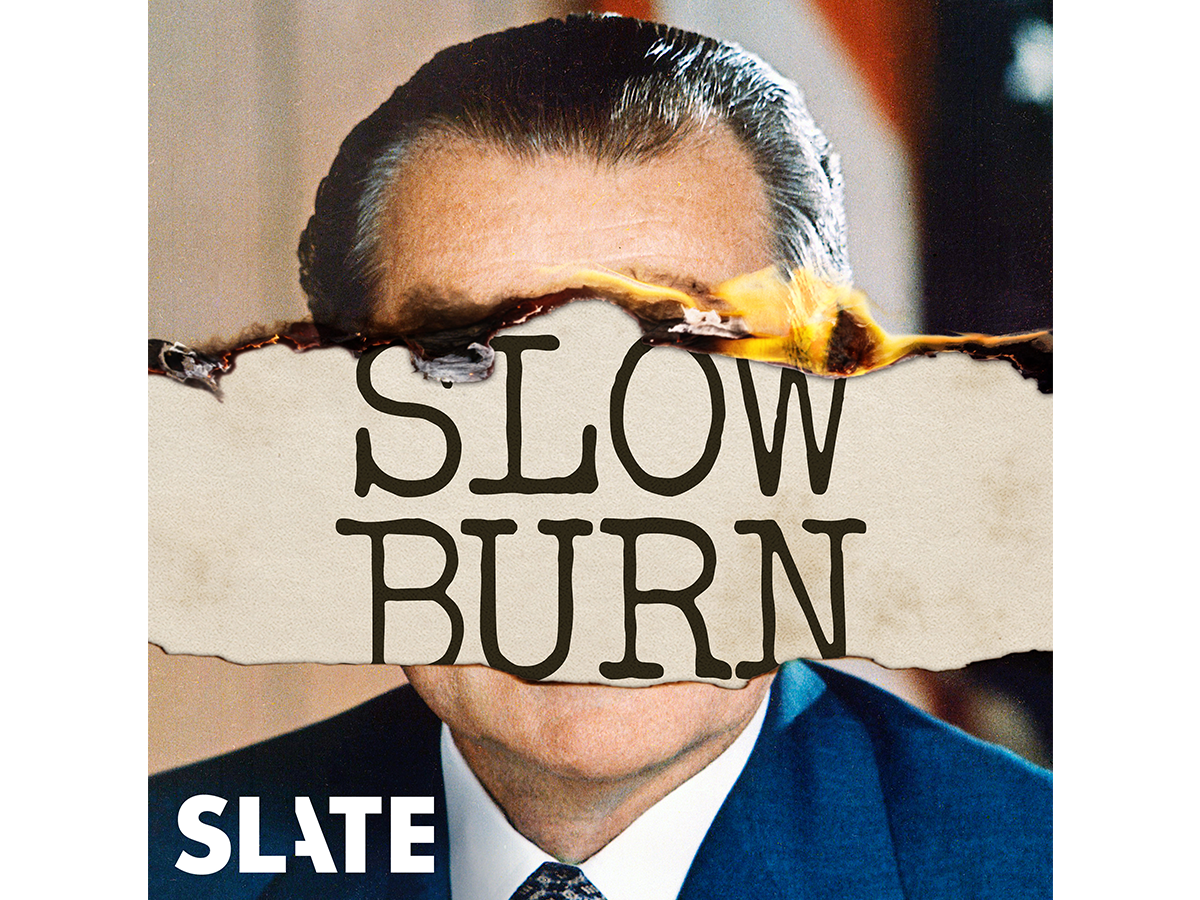 Best for: those who live for drama/ Politically-inclined drama queens (or kings)
A Slate Plus production, 'Slow Burn' looks at the most insanely colossal political scandal of the 20th century that made a President Nixon resign and altered the course of America's relationship with corruption and secrecy.
Leon Neyfakh presents this in-depth look at the largest corruption case America has ever seen in eight meaty episodes. The aftermath has been dubbed 'the Watergate effect', with the suffix '-gate' added onto the end of a word to describe a scandal, such as 'piggate'. But what really was Watergate and what happened? Neyfakh is here to answer everything Watergate.
Listen to Slow Burn: A Podcast About Watergate
---
Unexplained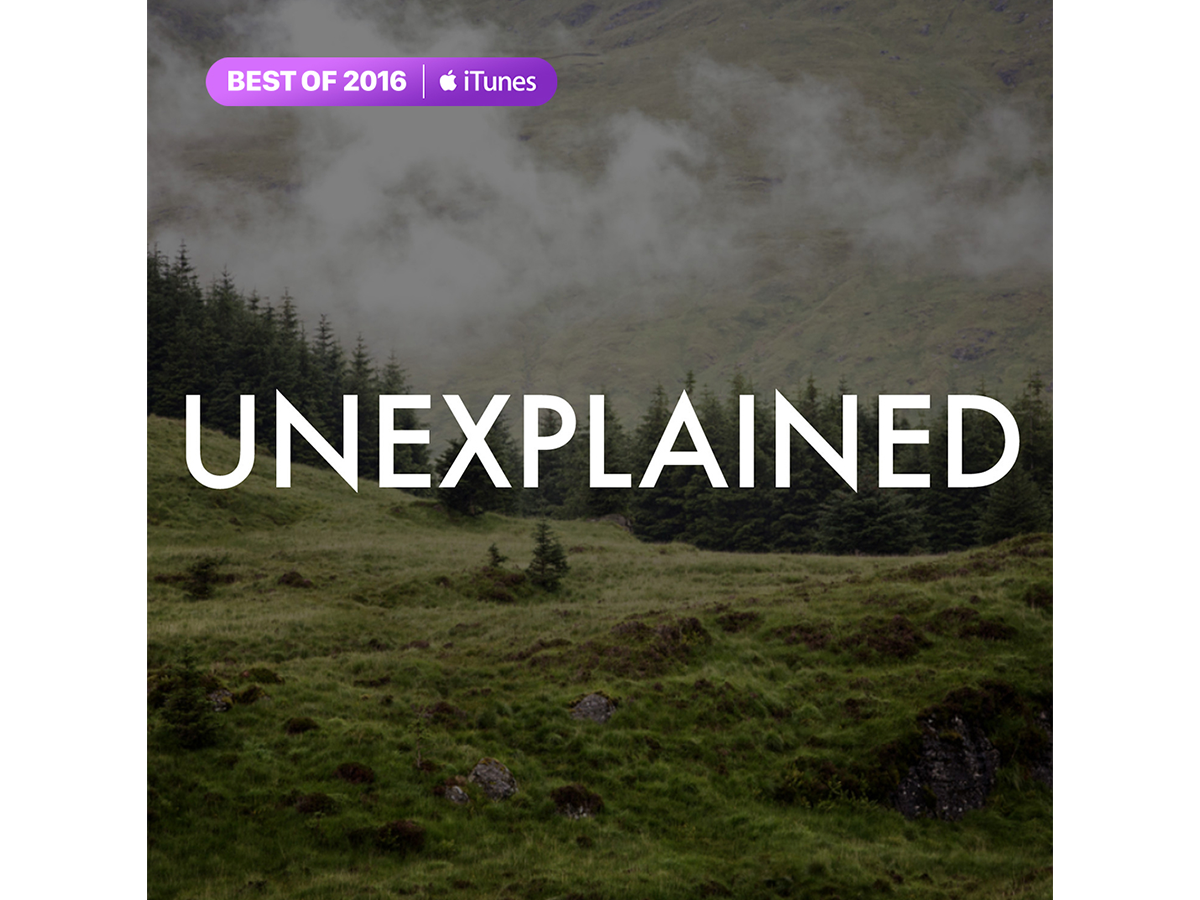 Have you ever wondered what's real and what's not? If you have then look no further. This long-running podcast series looks at unsolved real life mysterious and perplexing events. Weirdly absorbing and hypnotic, it's hard to stop listening.
It's hosted by Richard MacLean Smith, who describes himself as a screen writer and ex musician. His voice is so smooth and relaxing you'll have to be careful not to listen to this when you're lying down.
But don't be fooled by his dulcet tones, this is a podcast packed with spooky and chilling revelations which will keep you up all night, as Richard pulls you further into his search for the answers to the unknown.
---
Vox Pivot
One of the best podcasts that focuses on the tech industry today is Vox Pivot. Hosted by Kara Swisher and Scott Galloway, Vox Pivot offers a unique perspective on the technology industry. The show features impressive guests, including tech titans like Mark Zuckerberg and Elon Musk, who share their insights and thoughts on technology-related topics.
One of the fascinating topics discussed on Vox Pivot is the impact of AI on society. The hosts and guests delve into the ethical concerns surrounding the use of AI. This includes the benefits and potential drawbacks of this technology. Additionally, Vox Pivot offers predictions about the future of work and what the future workplace might look like.
---
The Watch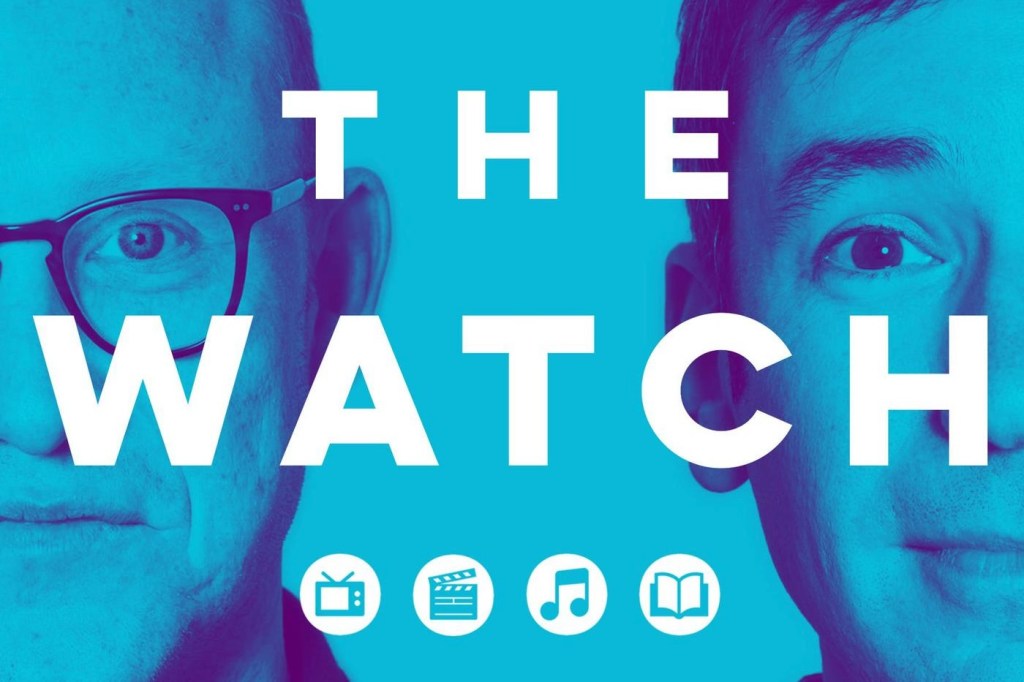 Moving on, if you're a pop culture fan, you won't want to miss The Watch. Pop culture enthusiasts and long-time friends Andy Greenwald and Chris Ryan host the weekly podcast. Since its launch in 2015, The Watch has become one of the most popular pop cultures podcasts worldwide. Many have praised the podcast for its insightful discussions and engaging hosts. Others have comments on their honest take on current TV shows, movies, and music.
The podcast covers various topics, such as "Barbenheimer" and popular TV shows like Game of Thrones, The Crown, and Succession. It has also covered the newest releases from Marvel, DC, and other studios. Additionally, The Watch features interviews with big names in pop culture, such as Ryan Murphy, Steven Spielberg, and Jennifer Lawrence.

Listen to The Watch
---
Waveform: The MKBHD Podcast
Hosted by Marques Brownlee, Waveform: The MKBHD Podcast has taken the world by storm since its launch in 2019. Brownlee and his co-hosts, Andrew Manganelli and David Imel, discuss all the latest news and products in consumer electronics. They also interview industry experts and offer honest takes on the tech they review.
Further, Waveform has quickly become one of the most popular tech podcasts worldwide. It has been praised for its insightful discussions, engaging hosts, and entertaining format. Whether you're a tech enthusiast or just looking for engaging conversations, Waveform is a must-listen. You can find the MKBHD Podcast on all major podcast platforms.
Listen to Waveform: The MKBHD Podcast