Best movie soundtracks ever: our pick of the most iconic movie music
A great movie is always backed by a great soundtrack. These are the best around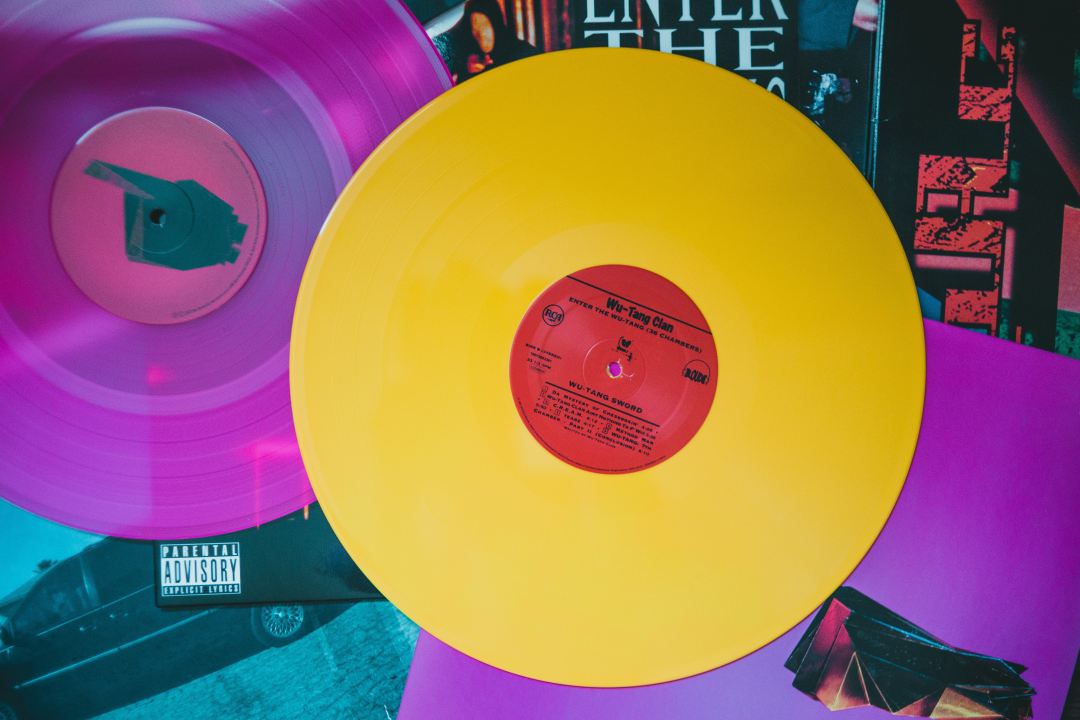 Movies are incomplete without a great soundtrack. It has the power to elevate the story, characters, and atmosphere to new heights. A truly exceptional soundtrack (played through a great home theater system) can stay with you long after the movie is over. So many feature songs that stick in your head and compel you to listen again and again. Here's our guide to the best movie soundtracks.
In our selection of the top movie soundtracks, we have handpicked some of the most iconic and memorable soundtracks from across the decades. They span from the late 1960s to the present day. Whether you're a fan of sci-fi adventures or feel-good films, we've got you covered with a wide range of soundtracks that will take you on a musical journey like no other.
From classic hits to contemporary tracks, our selection of film soundtracks will surely leave you mesmerized and wanting more. So sit back, relax, and let the music transport you to a world of cinematic magic.
Blade Runner (Original Score from the Motion Picture) (1994)
The original Blade Runner film wasn't successful when first released in 1982. In time, however, that changed. That's almost certainly why it took 12 years for the film's soundtrack to get a release date. The soundtrack was composed by Greek electronic musician Vangelis, featuring a dizzying mix of atmospheric and haunting sounds. Today, Blade Runner is considered one of the best films ever.
If you only have time for three songs on this album, I recommend Tears of Rain (the closing track), Love Theme, and Memories of Green. Tears of Rain is a beautiful representation of the film's themes of loneliness and loss. And Love Theme perfectly captures the romance between Deckard and Rachael. Finally, Memories of Green is haunting and can be heard during the movie's most crucial scenes.
---
Donnie Darko (Original Motion Picture Soundtrack) (2002)
Michael Andrews' score for the 2001 film Donnie Darko is a masterpiece. It perfectly captures the film's complex themes of time travel, mental illness, and the apocalypse. Starring Jake Gyllenhaal, the movie has become a cult classic due to its ambiguous plot, dark visuals, and haunting soundtrack. Andrews' music creates an eerie atmosphere that stays with you long after the credits have rolled. The score combines haunting orchestral pieces and electronic music, creating a unique and unforgettable sound.
Mad World, the album's most memorable song, has been recorded by various artists over the years, including Adam Lambert although it's originally by Tears for Fears. The song's somber lyrics and Andrews' haunting arrangement make it a standout track on the album.
---
Encanto (Original Motion Picture Soundtrack) (2021)
The Encanto soundtrack was a major achievement, like the movie itself. The soundtrack's top song, We Don't Talk About Bruno, was a massive success. It topped the charts worldwide and became a favorite among fans. In fact, the entire album was a hit, rising to the top of the Billboard Hot 100 chart.
Unsurprisingly, the Encanto soundtrack was so well-received. It perfectly captures the magic and beauty of the movie's story and characters. Each song is unique and memorable, showcasing the incredible talent of the film's composers and performers. Undoubtedly, the Encanto soundtrack will continue to be a beloved musical masterpiece for years to come.
---
High Fidelity (Original Motion Picture Soundtrack) (2000)
The High Fidelity (Original Motion Picture Soundtrack) is one of the most iconic and essential albums of the early 2000s. Released in 2000, this album features a diverse selection of tracks from the 1960s, 1970s, and 1980s. And it perfectly captures the musical tastes of the film's protagonist, Rob Gordon. As a record store owner with an insatiable passion for music, Rob's playlist reflects his eclectic tastes and deep appreciation for a wide range of genres and artists.
Featuring 15 standout tracks, the High Fidelity soundtrack is a true gem for any music lover. From Stevie Wonder's soulful I Believe (When I Fall in Love It Will Be Forever) to Bob Dylan's introspective Most of the Time and The Velvet Underground's upbeat Who Loves The Sun, this album is a testament to the power of music to evoke emotions and tell stories. Each track on the album is carefully curated to fit the mood and themes of the film. And it creates a cohesive and unforgettable listening experience.
---
Juno – Music From the Motion Picture (2007)
The Juno soundtrack, released in 2007, is an absolute must-have for any fans of early-century indie rock. This album boasts an impressive lineup of artists, including Kimya Dawson, The Kinks, Buddy Holly, Sonic Youth, Belle and Sebastian, Mott the Hoople, Cat Power, and more. Each track on this soundtrack perfectly captures the essence of Juno MacGuff, portrayed by Elliot Page, a 16-year-old student who unexpectedly finds herself pregnant.
The music on this album takes you on an unforgettable journey filled with a range of emotions that are sure to tug at your heartstrings. Whether you're a fan of indie rock, the film, or just great music, this soundtrack is worth adding to your collection.
---
Midsommar (Original Motion Picture Score) (2019)
Midsommar, the 2019 horror film, received high praise from both critics and fans alike for its exceptional soundtrack composed by Bobby Krlic. The 12-track album, which is only 40 minutes in length, is a must-listen for anyone who appreciates the horror genre. Krlic's use of traditional folk instruments and electronic music creates an eerie and unsettling atmosphere that perfectly complements the film's themes.
Krlic's score, which includes tracks such as Prophesy, Gassed, and Fire Temple, amplifies the film's tension and sense of dread. The combination of acoustic and electronic sounds creates an otherworldly and unsettling soundscape that perfectly complements the film's haunting visuals.
---
Purple Rain (1984)
Prince's sixth studio album, Purple Rain, was released in 1984. It was a true masterpiece that served as the soundtrack to the film of the same name. The album features a dynamic display of full-band performances, including multiple layers of guitars, keyboards, electronic synthesizer effects, drum machines, and other instruments. The album proved to be both a critical and commercial success, earning three Grammy Awards, including Album of the Year, Best Rock Vocal Performance by a Duo or Group with Vocal, and Best Score Soundtrack for Visual Media. Moreover, the film also earned an Academy Award for Best Original Song Score.
The Purple Rain album includes an impressive array of songs that showcase Prince's incredible talent, including the chart-topping singles When Doves Cry, Let's Go Crazy, Purple Rain, and I Would Die 4 U. Overall, Purple Rain is a timeless classic that continues to inspire and influence musicians and fans alike, making it a must-listen for any music enthusiast.
---
Saturday Night Fever (1977)
If you were alive in 1977, it would have been impossible to escape the Saturday Night Fever phenomenon. This American musical romantic drama captivated audiences with its stars John Travolta, Karen Lynn Gorney, and Olivia Newton-John. The film follows the story of Tony Manero (played by Travolta), who spends his evenings at the 2001 Odyssey discothèque, finding solace in dancing. But Saturday Night Fever is more than just a movie about disco dancing. It's a gritty, raw depiction of life in Brooklyn during the late 1970s. The film deals with themes of class, race, and gender and shows the harsh realities of life for working-class families.
Despite its serious themes, Saturday Night Fever also celebrates music and dance. The film boasts a standout soundtrack featuring 10 Bee Gees hits, such as Stayin' Alive", Night Fever, How Deep Is Your Love?, and More than a Woman. There are also songs by KC & The Sunshine Band, The Trammps, David Shire, and more. The soundtrack has become one of the best-selling of all time, and the film's dance scenes have become iconic. Saturday Night Fever has even been credited with the popularization of disco music.
Overall, Saturday Night Fever is a timeless classic that continues to captivate audiences today. Its themes and music are still relevant, and its legacy is still felt in popular culture today. Whether you're a disco fan or not, there's no denying the impact that Saturday Night Fever has had on the world of film and music.
---
Singles – Original Motion Picture Soundtrack (1992)
Fans of Cameron Crowe's 1992 romantic comedy-drama film, Singles will surely appreciate the must-have soundtrack that perfectly captures the essence of the film. The expertly curated blend of alternative rock, grunge, and indie rock tracks from the early 1990s is a standout collection that features hit songs by some of the most iconic bands of the era, including Alice in Chains, Pearl Jam, Soundgarden, Chris Cornell, Mudhoney, The Smashing Pumpkins, and more.
This soundtrack was pivotal in introducing alternative rock and grunge to a broader audience, making it a valuable addition to any music lover's collection. With its raw, emotional, and honest lyrics, the Singles soundtrack is a timeless classic that still resonates with fans today.
---
The Big Chill (1983)
The Big Chill, a classic film released a decade before Singles, is known for its unique tone and sound. Set in the 1980s, the movie features an eclectic mix of 12 beloved songs from the 1960s that perfectly capture the spirit of the film's characters. The soundtrack has been credited with introducing classic 1960s music to a new generation of listeners, and for good reason.
With unforgettable hits by Marvin Gaye, The Rolling Stones, The Temptations, The Exciters, The Tracks of My Tears, The Young Rascals, and more, the album is a treasure trove of nostalgia. Each song is expertly woven into the film and evokes a powerful sense of longing for the 1960s. Whether you're a diehard fan of classic rock or just discovering this era of music, The Big Chill soundtrack is a must-have for any music lover.
---
Once Upon a Time in Hollywood Original Motion Picture Soundtrack (2019)
Once Upon a Time in Hollywood is a cinematic masterpiece that takes us back to the late 1960s, when the world was changing rapidly, and Hollywood was no exception. The star-studded cast includes Leonardo DiCaprio, Brad Pitt, and Margot Robbie.
One of the elements that make this film so special is its soundtrack. Writer and director Quentin Tarantino is known for his love of classic rock songs, and Once Upon a Time in Hollywood is no exception. The soundtrack features some of the most iconic songs of the 1960s, such as Hush by Deep Purple, Ramblin' Gamblin' Man by Bob Seger, and Brother Love's Traveling Salvation Show by Neil Diamond.
---
Super Fly (1972)
You can listen to two soundtracks for the 1972 film Super Fly. The first one, composed by Curtis Mayfield, was released alongside the film and is considered a classic of 1970s soul and funk music. It features the hit singles Freddie's Dead and Super Fly.
In 2018, rapper Future released a second soundtrack that includes guest appearances from Miguel, Lil Wayne, Khalid, Young Thug, PartyNextDoor, H.E.R., Gunna, Sleepy Brown, and Yung Bans, among others. Check out both soundtracks to find your favorite.
---
The Bodyguard – Original Soundtrack Album (1992)
The year was 1992 when Whitney Houston starred in the romantic thriller The Bodyguard, alongside Kevin Costner. This iconic film was not only a blockbuster hit, but it also produced one of the best-selling soundtracks of all time. The soundtrack, featuring mostly Houston's songs, was a testament to her incredible range and versatility as a singer. It included unforgettable tracks such as I Will Always Love You, I Have Nothing I'm Every Woman," and Run to You. These songs showcased Houston's immense talent, and they solidified her status as one of the most talented artists of her generation.
Apart from Whitney Houston's contributions, the soundtrack also features music from other talented artists like Curtis Stigers, Lisa Stansfield, and Joe Cocker.
---
The Graduate (1968)
The 1967 film The Graduate, directed by Mike Nichols and starring a young Dustin Hoffman, is a classic coming-of-age movie that perfectly captured the essence of the 1960s counterculture. The film's iconic soundtrack includes five songs by Simon & Garfunkel, with Mrs. Robinson being one of their most famous songs and often associated with the movie. The most influential song on the album, however, is Simon & Garfunkel's The Sound of Silence. April Come She Will also left an indelible mark.
The songs in the soundtrack not only defined the sound of the 1960s but also reflected the prevalent themes of alienation and generational conflict.
---
The Lion King (1994)
The soundtracks are exceptional for those who are fans of Disney animated films. However, when choosing the best one to date, The Lion King's original Motion Picture Soundtrack from 1994 stands out from the rest. The legendary Elton John and Tim Rice wrote the songs, and the incredibly talented Hans Zimmer composed the score, making this album a must-have for any music lover.
It's no surprise that the album won two Grammy Awards, including Best Original Score for a Motion Picture, Television, or Other Visual Media and Best Song Written Specifically for a Motion Picture or for Television for Can You Feel the Love Tonight. Other well-known songs from the album include Hakuna Matata, Can You Feel the Love Tonight, and Circle of Life. Each song is iconic and has become a beloved part of pop culture.
---
Top Gun – Motion Picture Soundtrack (1986)
The release of Top Gun: Maverick has reintroduced a new generation to the world of fighter pilots. Many had first fallen in love with Top Gun (1986) and its accompanying soundtrack. The album has captured the hearts of fans worldwide, featuring popular songs by Kenny Loggins, Berlin, Cheap Trick, and others. Among the most famous tracks is Berlin's Take My Breath Away, which won the Academy Award for Best Original Song. The soundtrack includes Loggins' Danger Zone, Loverboy's Heaven in Your Eyes, and Jerry Lee Lewis's Great Balls of Fire.
In addition to its commercial success, the Top Gun soundtrack has left an indelible mark on popular culture. It has been featured in countless films, TV shows, and commercials, cementing its place in the annals of music history. Even after all these years, the album still manages to captivate audiences. It remains a beloved favorite of music enthusiasts of all ages.
Aashiqui (1989)
We are traveling to Bollywood for the next best film soundtrack on the list: the Aashiqui soundtrack. Composed by Nadeem-Shravan with lyrics by Sameer, it features 10 incredible songs. Aashiqui is a romantic musical drama directed by Mahesh Bhatt and introduced to the world in 1989. The film tells the story of Rahul Roy, a young man who wants to be a singer. He meets Anu Aggarwal, a beautiful young woman who is also a singer. They fall in love and get married. However, their relationship is tested when Rahul's career takes off and he becomes a successful singer.
The Aashiqui soundtrack was a commercial success that helped launch the careers of Kumar Sanu and Anuradha Paudwal. They have become two of India's most beloved playback singers. The album's soulful melodies and poignant lyrics continue to captivate listeners across generations. Today, many play the album at weddings, special occasions, and on the radio.
---
Judgment Night (1993)
Although not initially popular, Judgement Night's unique album featuring collaborations between rappers and rockers makes it worth adding to this list. The film follows a group of friends, played by Emilio Estevez, Cuba Gooding Jr., Jeremy Piven, and Stephen Dorff, as they run from a gang of drug dealers led by Denis Leary after witnessing a murder.
The album Judgment Night: Music From The Motion Picture includes tracks such as Just Another Victim by Helmet and House of Pain, I Love You Mary Jane by Sonic Youth and Cypress Hill, and Fallin' by Teenage Fanclub and De La Soul, among many others.
---
We know how important music is to the overall experience of watching a film. That's why we've compiled a comprehensive list of the best movie soundtracks. From classical compositions to iconic pop hits, our list covers a wide range of musical styles to ensure there is something for everyone.
Also check out the 23 best prison movies ever