23 best prison movies ever: our greatest jail movies of all time
The greatest caged classics – all boxed into one list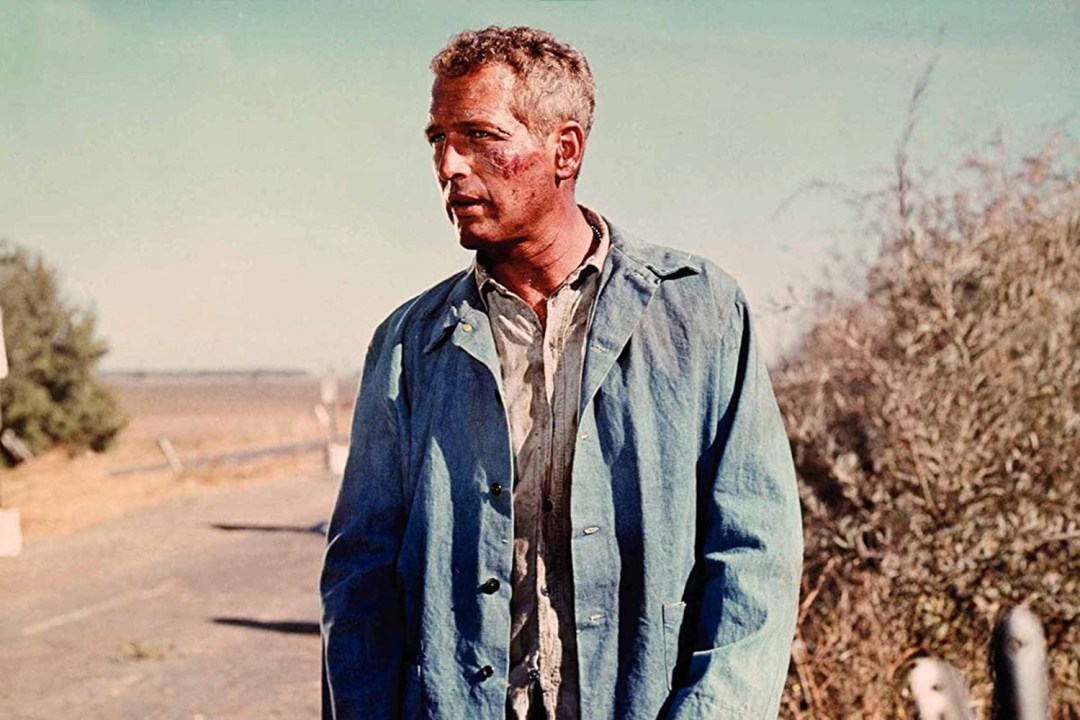 Since people have made movies, movies have been set in jails, and there's an absolutely brilliant stack of must-see prison flicks that should be on any self-respecting cineaste's watch list on your favoured streaming service.
Choky. The pen. The can. The cooler. The clink. The nick. The big house. And, indeed, the slammer. Just some of the many slang terms we have for prison, and the concept of a life behind bars has proven a rich seam for filmmakers to mine – whether they're making a comedy, an action romp, a crusading morality tale, a musical, a sports film (yes, there's actually quite a few of these) or simply a piece of good old-fashioned entertainment.
In between sips of (surprisingly potent) 'wine' lovingly fermented in our toilet cistern, we've racked our collective brains and compiled this line-up of our 25 favourite films about life in the joint. All you need to do is bring the popcorn.
---
Cool Hand Luke (1967)
One of Paul Newman's most iconic roles, Luke Jackson is a chain-gang prisoner who refuses to buckle to authority, repeatedly attempting to escape and keep his individualistic spirit in an environment designed to crush exactly that. Oh, and he eats 50 hard boiled eggs in under an hour.
The Shawshank Redemption (1994)
So this one is a total no brainer, as it's widely considered to be one of the best movies of all time full stop. You've probably seen it ten times already, but if you haven't it stars Tim Robbins as a man wrongly imprisoned for the murder of his wife – and tracks his experiences in jail, his friendship with Morgan Freeman's lifelong convict and ultimately his… well, that would be saying too much. Just watch it, already.
Hunger (2008)
Before Shame, Steve McQueen and Michael Fassbender burst onto the scene with this gut-wrenching tale of Irish republican Bobby Sands, who led the 1981 IRA Hunger Strike at Belfast's Maze Prison in an attempt to gain political prisoner status. Fassbender went on a crash diet in order to better portray Sands in the final stages of the strike – a fact which suggests you should not approach this film expecting lightweight fare.
The Rock (1996)
Michael Bay's action romp has Nicolas Cage and Sean Connery breaking into prison – specifically, Alcatraz – rather than out of it, in order to stop Ed Harris' rogue general from unleashing a deadly nerve gas on San Francisco. It's far-fetched, testosterone- and gasoline-fuelled nonsense, of course (that's our Bay!) but nobody could say The Rock isn't a whole heap of dumb fun.
Escape from Alcatraz (1979)
Take the tour around San Francisco's notorious Alcatraz prison island and you'll hear that nobody has ever successfully escaped – but one man broke out and disappeared, and this movie tells his tale. Clint Eastwood is as fine and understated as ever as Frank Morris, and the movie manages to sidestep the majority of prison movie cliches.
Jailhouse Rock (1957)
Elvis may not have been the greatest of actors, but when essentially playing himself he pulls it off – and he does that here, as a man thrown in the county jail for manslaughter, discovering his prodigious musical talents while in the joint and deciding to make a life as a star when he gets out. Rags to riches meets rock 'n' roll!
The Count of Monte Cristo (2002)
There's a lot of wrongful imprisonment occurring in our list, and here's one of the most famous fictional examples, as an innocent man is betrayed by his best friend over a woman – and sent to an horrific island prison for 13 years as a result. Ably adapted from Dumas' novel, this story then becomes one of the great revenge tales, as Jim Caviezel's Dantes forms an elaborate plot to get back the girl and settle the score with the wicked Mondego (Guy Pearce).
Sleepers (1996)
More revenge going on, as four New York boys wind up in a juvenile detention centre and are abused by the sadistic guards, only to get a chance opportunity for payback many years later. Sleepers' all-star cast and intriguing moral questions make it well worth two hours of your time.
The Great Escape (1963)
Based on the real life mass escape attempt from German prisoner-of-war camp Stalag Luft III (although Steve McQueen's iconic "Cooler King" is sadly a work of fiction), The Great Escape works as a taut boys' own thriller – perfect post-Christmas Dinner fodder – but its tragic ending lingers long in the memory.
American History X (1998)
Shot in stark black and white, the prison scenes in American History X are key to the development of Edward Norton's character, allowing him to let go of his anger and reject the white supremacist culture he had earlier embraced. A brutal, funny and touching part of a powerful film.
Brawl in Cell Block 99 (2017)
We'll preface this description by stating, loud and clearly, that Brawl in Cell Block 99 is not for the squeamish. This tale of a man fighting his way through a prison is brutal, barbaric and more than a little violent. Bones are broken, punches are throw and general mayhem ensues in this grindhouse-style piece of cinema.
Alien 3 (1992)
So it seems they'll still have prisons in the future, and that they'll build them on remote planets. When Sigourney Weaver's Ripley is unfortunate enough to be stranded on one such world, she finds herself in as almost as much danger from the inmates – who haven't seen a woman in years – as from the killer xenomorph that hopped along for the ride. Not the finest Alien movie by any stretch of the imagination, but David Fincher's direction brings the dingy penal colony to life with great effect.
Chicken Run (2000)
Aardman Studios' claymation full-lengther combines the studio's small-time British charm with a blockbuster approach – including Mel Gibson voicing the main role – many of them taking on the roles of talking chickens attempting a Great Escape-style breakout from their coop. Packed with homages to other prison movies, it's a movie that you'd be hard pressed not to enjoy all the way through – no matter your age.
Dead Man Walking (1995)
Perhaps not so much concerned with its depiction of prison as with its depiction of punishment – specifically the death penalty – Tim Robbins' movie about the relationship between a convicted murderer and the nun who befriends him doesn't preach: it simply presents a story and complex characters in brilliant fashion.
Caged Heat (1974)
A low budget, women-in-prison film from the 70s… yes, Caged Heat is an exploitation movie with all that entails (nudity, sex, OTT violence) – but it's still rather good. Directed by Jonathan Demme (who later bagged an Oscar for The Silence of the Lambs) and featuring a score from John Cale, it's a true guilty pleasure.
In the Name of the Father (1993)
Daniel Day-Lewis cemented his place as the finest actor of a generation with his performance as Gerry Conlon, wrongly imprisoned for 15 years along with his father Giuseppe for the IRA's Guildford pub bombings. Along with its compelling portrayal of British prison life, the film's emotional core and redemptive ending make it one of the finest of the 1990s.
Stir Crazy (1980)
Stir Crazy ranks as one of the better prison comedies by virtue of its central duo: the incomparable Richard Pryor and Gene Wilder, here framed for a bank robbery and sent to the pen. They plan an elaborate escape during a prison rodeo competition… with predictably crazy results.
Birdman of Alcatraz (1962)
This story of real life convict Robert Stroud star Burt Lancaster as the bird-loving killer. While there are plenty of liberties taken with facts (the true Stroud was not as sympathetic a character as Lancaster plays him), it's an effective meditation on the role of prisons in society.
Down By Law (1986)
Tom Waits, John Lurie and Roberto Benigni playing three guys who meet in prison, in a black and white movie directed by Jim Jarmusch! Suffice to say, this is an indie picture and may alienate those with more mainstream tastes – but if you like your movies a little more left-field you'll love it. Funny and heart-warming, if you're willing to stand the slow, meandering pace.
Mean Machine (2001)
Starring Vinnie Jones as the ex-England football captain thrown in choky for beating up a couple of coppers, Mean Machine is not a "great" movie by normal standards (it's a rip-off of The Longest Yard, for starters), but the 30-minute match at the end between convicts and guards is too much fun for us to ignore it here.
The Green Mile (1999)
Like The Shawshank Redemption, The Green Mile is a prison movie based on Stephen King story – but this time the focus is on the guards, led by Tom Hanks, and the ways in which they are affected by a death row prisoner. If you like a blub, whack this 3-hour epic on your DVD player and you'll be reaching for your hanky in no time.
Escape To Victory (1981)
We couldn't compile a list of prison films without including this oddity. It stars Michael Caine and Sylvester Stallone alongside the likes of Pele, Bobby Moore and Ossie Ardiles as POWs forced to play in a propaganda match against Nazi Germany's finest footballers. And it's directed by one of cinema's great auteurs, John Huston!
A Prophet (2009)
This French film conjures up a hellish portrayal of prison life and its daily hardships – not only on your body but on your mind and perhaps your very soul. Not an easy movie to watch by any means – but there's no doubting it's masterful stuff.
Papillon (1973)
Another outing for Steve McQueen, Papillon is the true story of a petty criminal sent to a brutal penal colony in French Guiana for a murder he didn't commit – and his attempts to escape the prison and endure life under solitary confinement. Dustin Hoffman co-stars as Papillon's best friend and fellow inmate.