25 best gifts for movie lovers for Christmas 2023
Cinematic kit for a blockbuster Christmas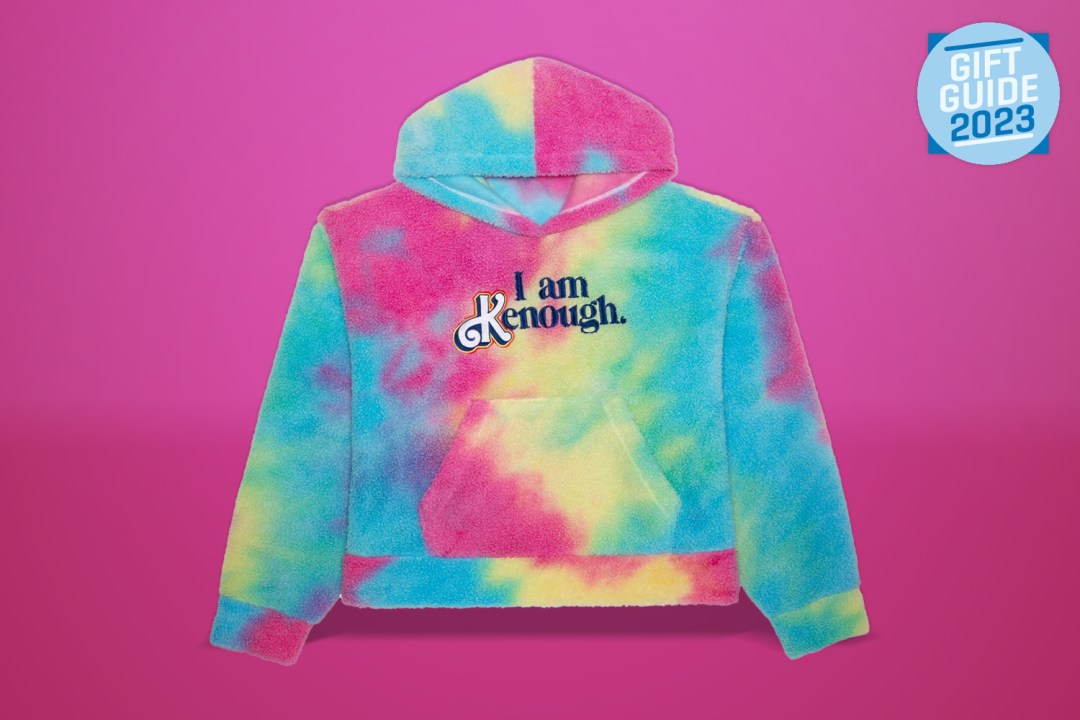 Cosying up for a film with the fam might be a Yuletide tradition, but screening the same flicks each year is a ticket to blockbuster boredom. Keep your home cinema in business with our pick of the best gifts for movie lovers.
From 4K streamers to immersive soundbars, this motion picture kit is guaranteed to upgrade your watching grotto. And because no amount of movie marathons is enough for some cinephiles, we've also included a selection of A-list merch to entertain them after the credits roll.
None of our recommendations will improve the acting in Santa With Muscles. But they will make it easier to find gifts for a film buff. So pop on the popcorn maker, lean back in your director's chair and declare Christmas a wrap.
---
Our pick of the best gifts for movie lovers for Christmas 2023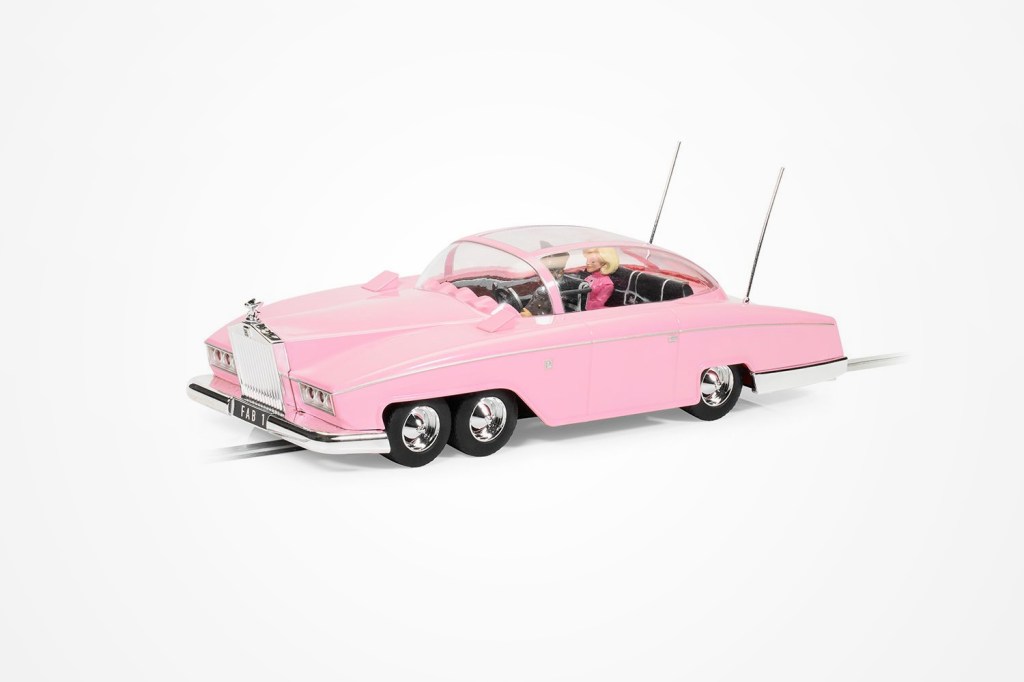 Scalextric C4479 Thunderbirds FAB-1
Whether you remember the 1966 movie, watched the iconic series, or simply want to tear around the track in a snazzy pink modified Rolls Royce, it's impossible to escape the charms of Lady Penelope's FAB-1. And while there's no miniature Parker at the steering wheel, you can be sure he'll be racing around each bend in spirit, gloriously bushy eyebrows in tow.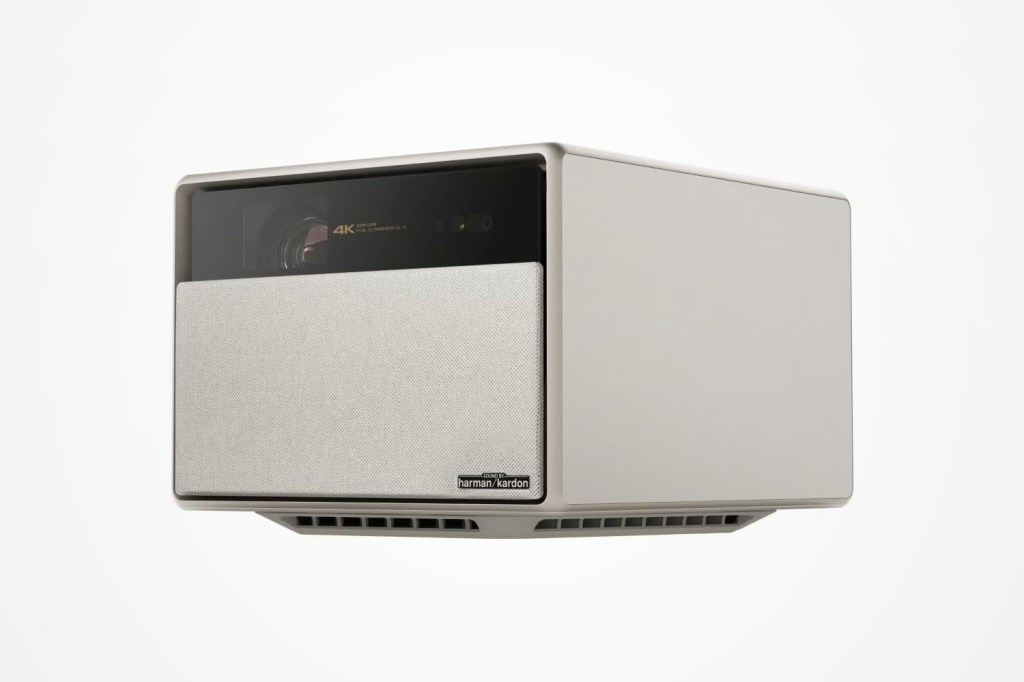 Xgimi Horizon Ultra
The Horizon Ultra promises the top performance of a high-end projector, without the bulk and faff that traditional offerings provide. With 4K resolution, Dolby Vision, and a hybrid laser-LED light system, this compact machine is capable of delivering superb results, while automatically adjusting everything from the angles and colour-grading itself — perfect for those projecting on non-white walls. With Android TV 11 running the show, it's a truly hassle-free, complete package — just make sure you've got an HDMI device for Netflix, until the official app is supported.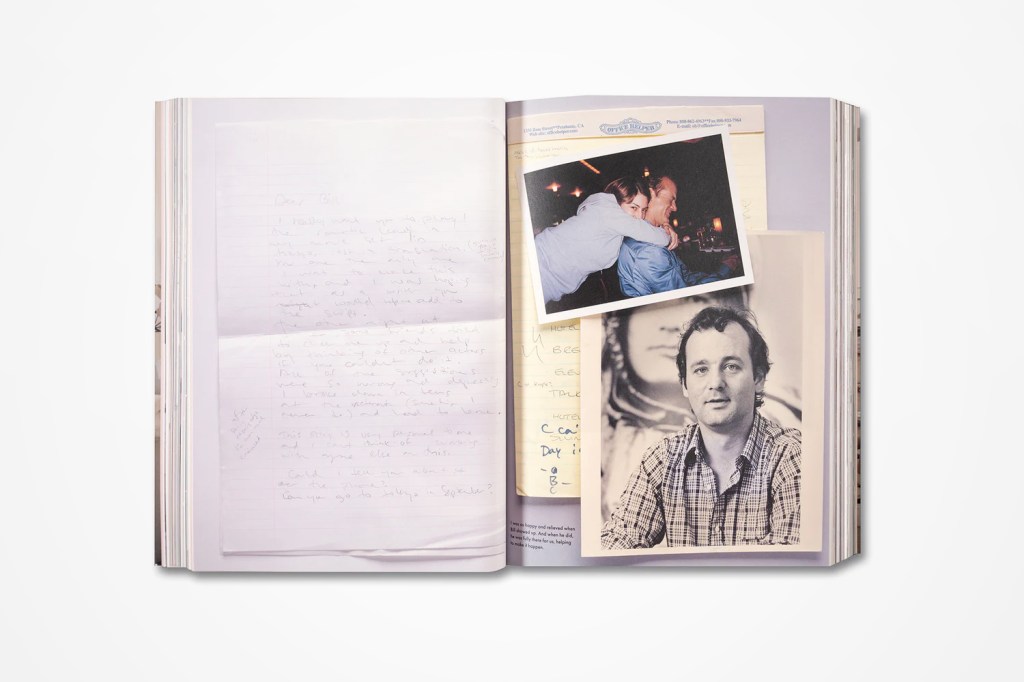 Sophia Coppola Archive
This delightfully pastel 488-page tome is a labour of love by famed director Sophia Coppola herself, covering the entirety of her career in film With photos from her personal collection, behind-the-scenes documentation, and filled to the brim with personal annotations and notes, this is a must-read for keen directors and film fans alike.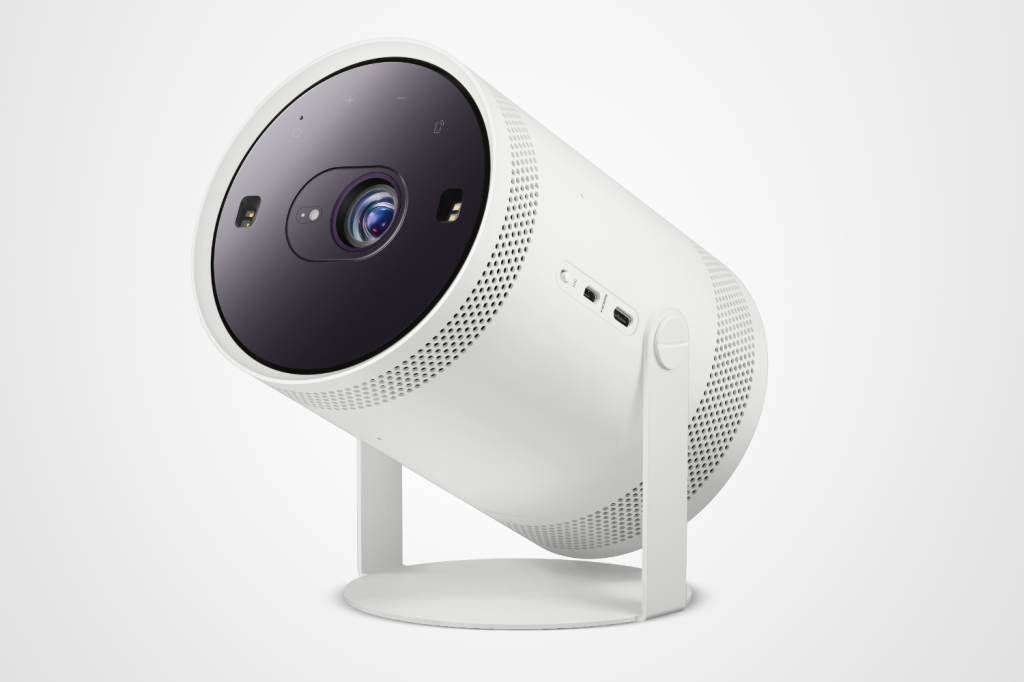 Samsung The Freestyle 2nd Gen
Projectors can be intimidating things, but Samsung's wonderfully compact and portable second iteration of The Freestyle is anything but. Capable of projecting a 1080p image up to 100in in size, it effectively puts the power of a cinema screen in your suitcase. Samsung has also kindly built-in features like autofocus and auto-keystone correction to help keep your picture sharp and straight on the wall, while the new Gaming Hub bestows it with cloud gaming powers. If your pockets are deep enough, you can also combine two units for some 21:9 ultrawide action.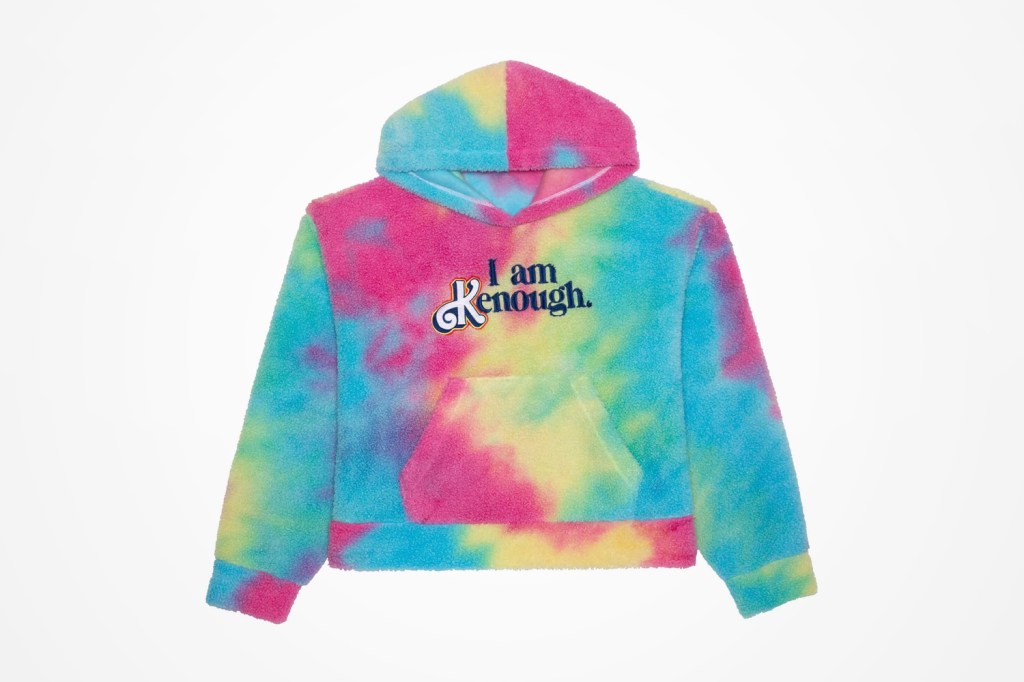 Barbie The Movie Official "I Am Kenough" Unisex Hoodie
The Barbie hype train was impossible to escape this year, and this replica of one of Ryan Gosling's best Ken accessories (and boy, were there a lot), should make any fan beam with plastic-faced glee. With an eye-searing palette and positive messaging, it's bound to light up dreary grey winter days with a welcoming beam of colour.
Sony HT-AX7
The HT-AX7 is a saviour for those who refuse to enjoy any visual media with subpar audio. Essentially a miniature Bluetooth soundbar with two wireless satellite speakers, it's one of the smallest surround sound experiences you're likely to find, while doubling up as a solid set of speakers for music as well. It uses 360 Spatial Sound Mapping tech to create multiple phantom speakers around and overhead, transforming outdoor movie night into a true feat for the auditory senses.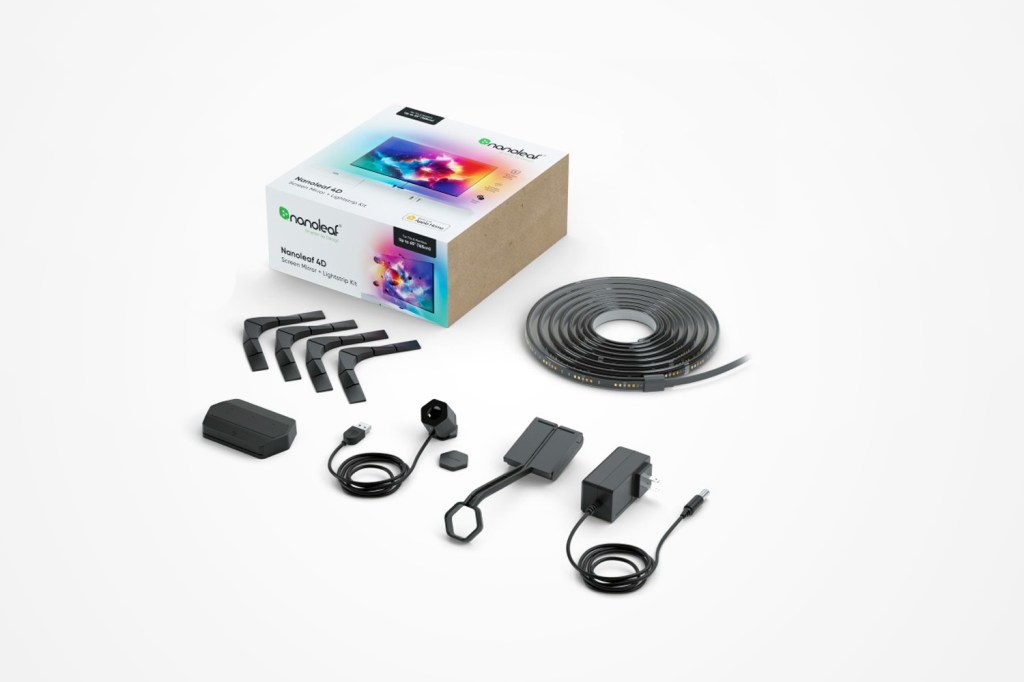 Nanoleaf 4D
Nanoleaf's 4D Screen Mirror kit turns any TV or monitor into an Ambilight-like experience. Using a camera to detect the location of on-screen colours to immediately mirror the content to connected LED strips at the rear of your screen, it'll envelop the wall behind your display with a dazzling light show for an extra layer of cinematic immersion. Not a bad shout for gamers either.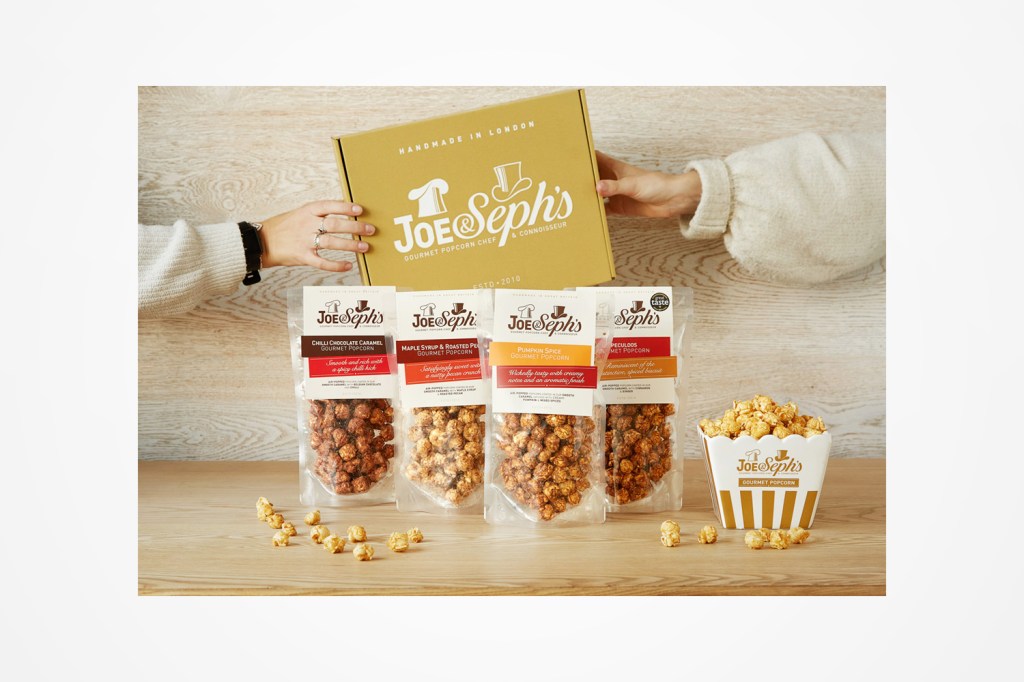 Joe & Seph's Popcorn Subscription
We love salty and sugary cinema treats as much as the next person, but if there's a serious connoisseur in your life, they'll be blown away by the selection from Joe & Seph's popcorn subscription service. You can, of course, select classic flavours, but there's a wide range of seasonal and exclusive morsels for lucky recipients to munch their way through. Hopefully, they'll share.
Denon DRA-900H
To the untrained eye, an AV receiver is far from an exciting object. But any home cinema fan would be delighted to have Denon's DRA-900H at the heart of their setup. With advanced 8K HDMI connections, support for everything from Doplby Vision to HDR10+, Alexa support and built-in HEOS for streaming smarts, it'll diligently deal with everything thrown at in the audio and video department, while delivering standout results in the process.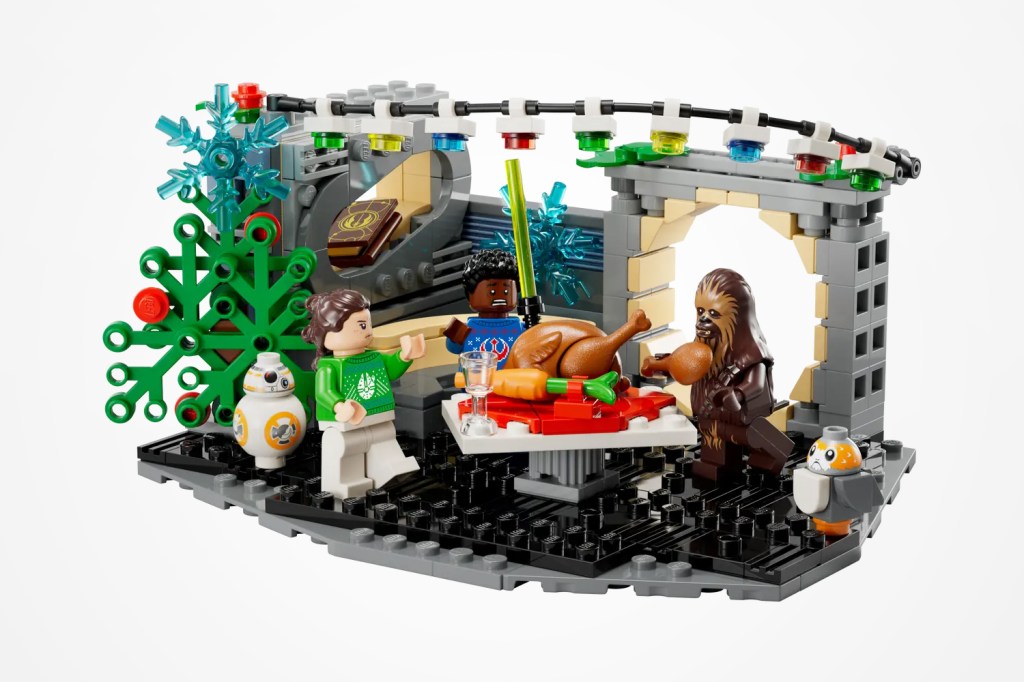 Lego Millennium Falcon Holiday Diorama
The Star Wars: Holiday Special is… bad. So bad, in fact, that Carrie Fisher stated that she used to put it on when she wanted her guests to leave. Naturally, its infamy only adds extra charm to this Lego diorama depicting the cosy festive lounge area of the Millenium Falcon — complete with Christmas lights, a turkey and some recognisable characters in some rather gaudy jumpers. Superb.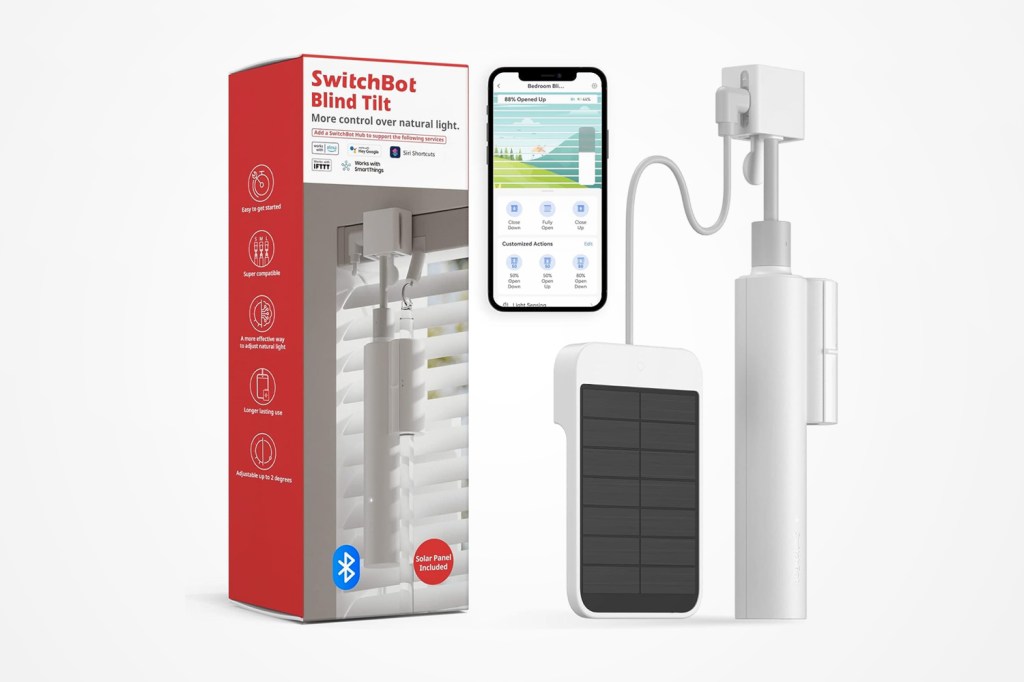 SwitchBot Blind Tilt
Buying someone an accessory for venetian blinds as a Christmas present might initially make them think they're on your naughty list, but once you explain how this clever little kit lets you open and close them (the blinds, not the person) at the touch of a button, all will be forgiven. Easily installed with no DIY skills required, the Blind Tilt lets you banish daylight for a proper cinema atmosphere, thanks to Alexa and Google Home compatibility.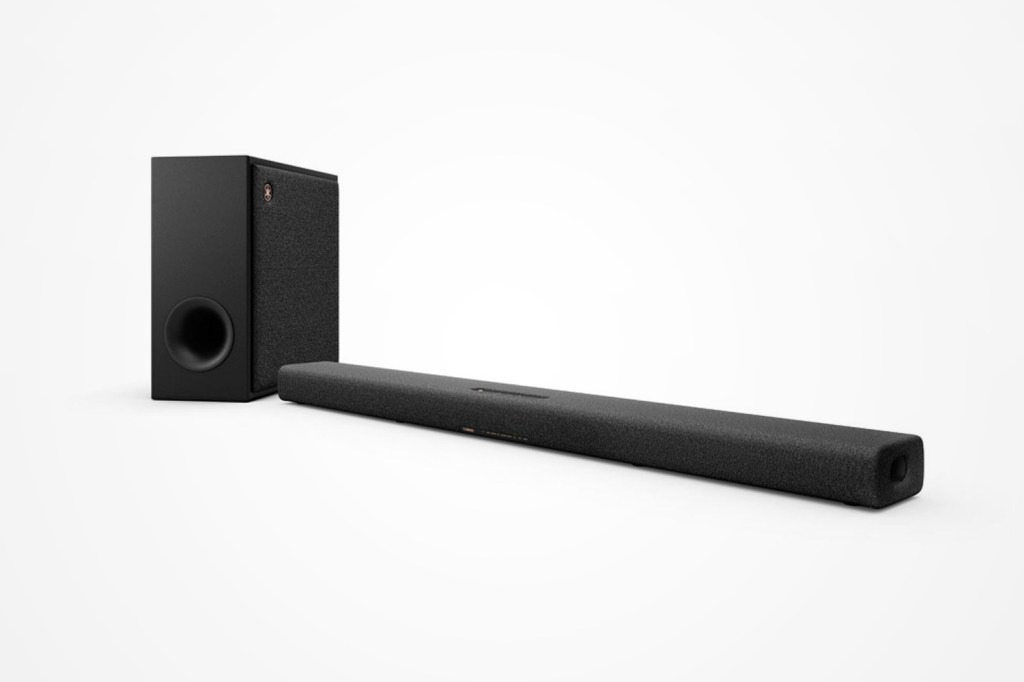 Yamaha SR-X50A
The Horizon Ultra promises the top performance of a high-end projector, without the bulk and faff that traditional offerings provide. With 4K resolution, Dolby Vision, and a hybrid laser-LED light system, this compact machine is capable of delivering superb results, while automatically adjusting everything from the angles and colour-grading itself — perfect for those projecting on non-white walls. With Android TV 11 running the show, it's a truly hassle-free, complete package — just make sure you've got an HDMI device for Netflix, until the official app is supported.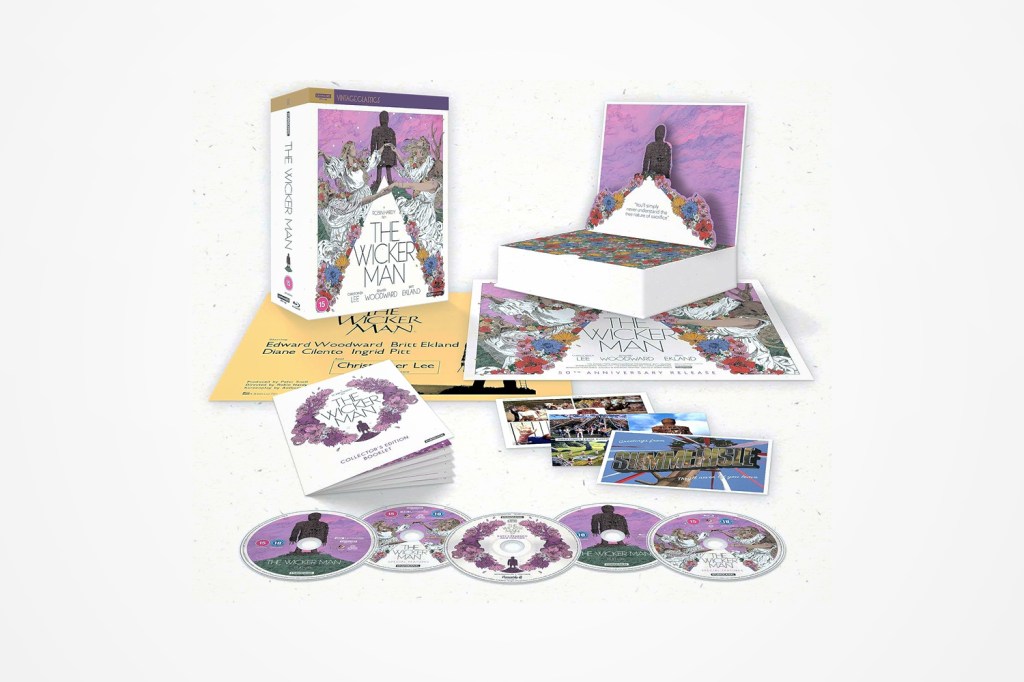 The Wicker Man 50th Anniversary 4K UHD Collector's Edition
Fascinating audiences since its 1973 release, The Wicker Man is a unique, iconic horror masterpiece featuring Christopher Lee at his unsettling best. Both old and new fans will appreciate this 50th Anniversary collector's Edition, presented in 4K Ultra HD Blu-ray, complete with additional artwork in the form of a 64-page booklet, along with a few other trinkets to pore over.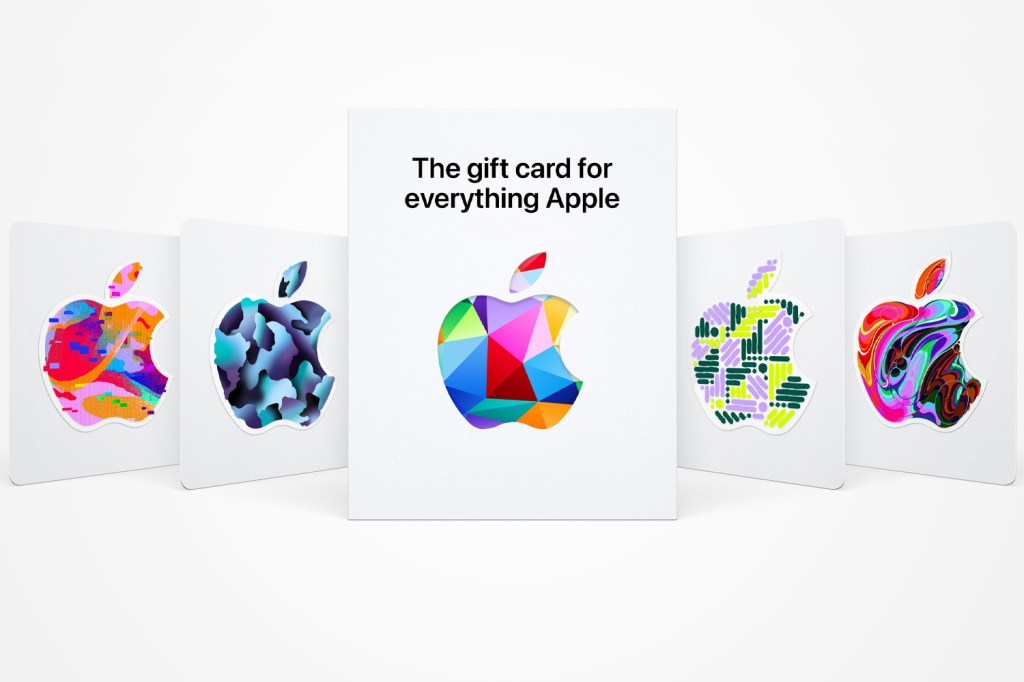 Apple Gift Card
Gift cards aren't exactly the most adrenaline-inducing presents, but any movie buff worth their weight in cellulose reels will appreciate a paid-for subscription to Apple TV+ — a streaming service that's churning out some of the best original and exclusive films and TV shows. From Wes Anderson's Asteroid City to Drops of God, Hijack, and more, there's no shortage of quality flicks to help justify its subscription.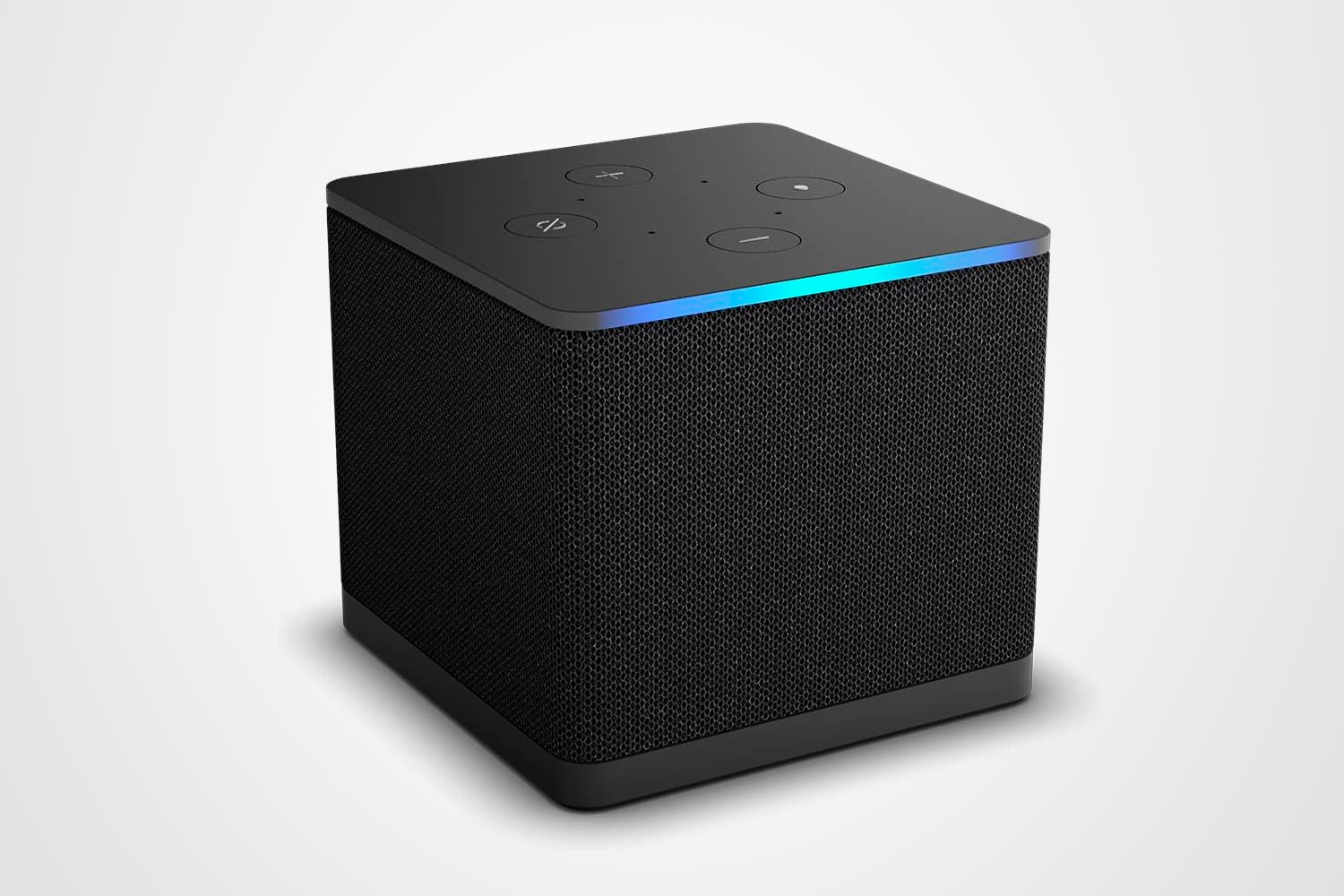 Amazon Fire TV Cube
Amazon's third-gen Fire TV Cube is, shockingly, still very much cube-shaped, but the multi-talented streaming box has never been more useful. Now wearing a fabric dressing gown like its counterparts, the new Fire TV Cube is unsurprisingly slicker and more powerful than its predecessor, with an improved Alexa remote too. But the biggest addition is an HDMI-in port, which allows you to plug in set-top boxes and media players so you can control them using just your voice.
---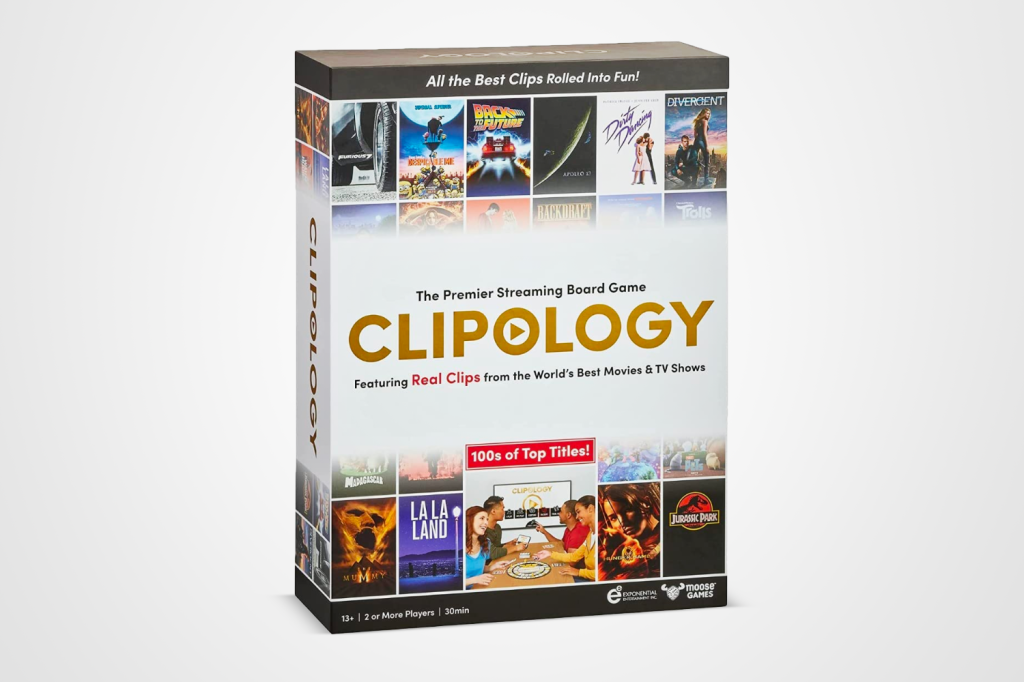 Clipology
It wouldn't be Christmas without a game for everyone to drunkenly fall out over, and Clipology is a great pick for a family of competitive cinephiles. Combining traditional board game play with real clips from TV and movies that players have to identify as they appear, this one's more interesting than that dusty Snakes and Ladders under the bed, and all video content can be accessed on your TV, phone or tablet.
---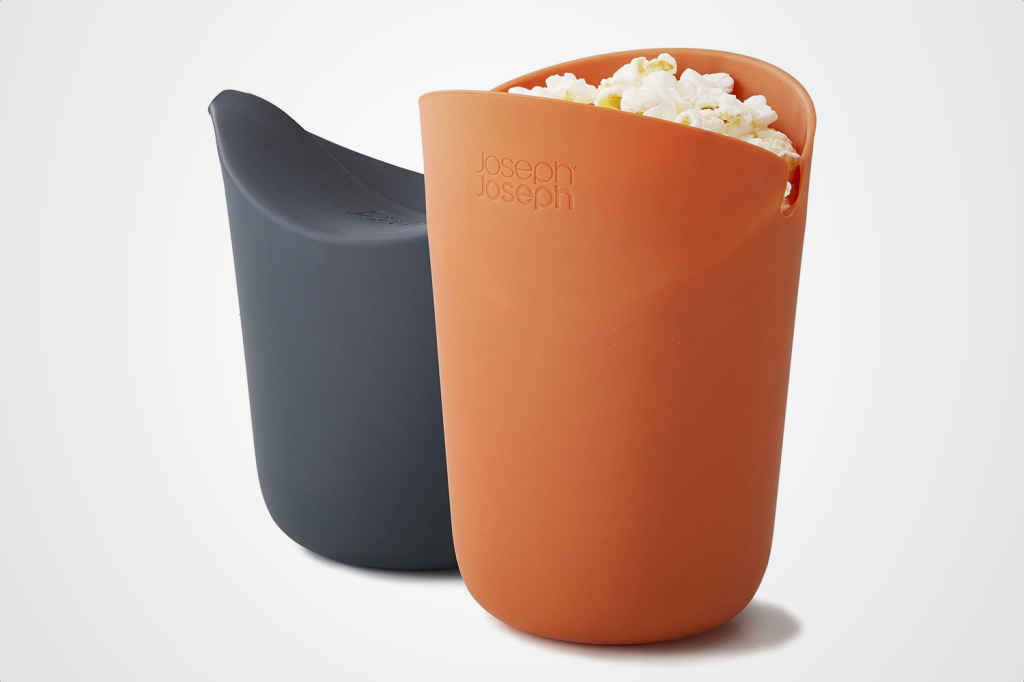 Joseph Joseph Popcorn Set
No movie night is complete without the salty crunch of popcorn. These silicone cups allow you to make a batch that's just enough to feed two hungry film buffs. Simply pour in kernels up to the line, fold over the lid and stick them in the microwave – no oil or butter required. When they're puffed and ready to munch, the lid will pop up to reveal the cinema snacks inside.
---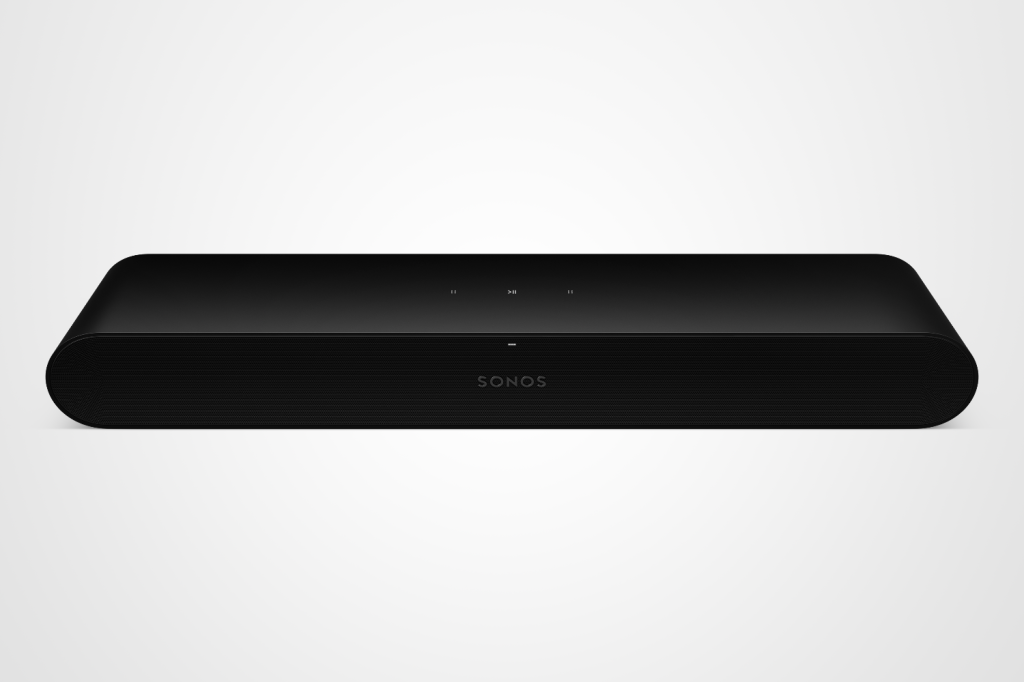 Sonos Ray
No self-respecting film fan should be marathoning 2022's best flicks over the festive break using just their TV's measly built-in speakers. At the very least they're going to need a soundbar, and Sonos' latest also happens to be its most affordable yet. To get the bad stuff out of the way, the Sonos Ray doesn't have Dolby Atmos (though Dolby Digital is supported) or an HDMI port, forcing you to hook it up via optical. But everything that people love about Sonos, from sleek design and great sound, to AirPlay 2 support and seamless wireless integration with an existing Sonos setup, is all here.
---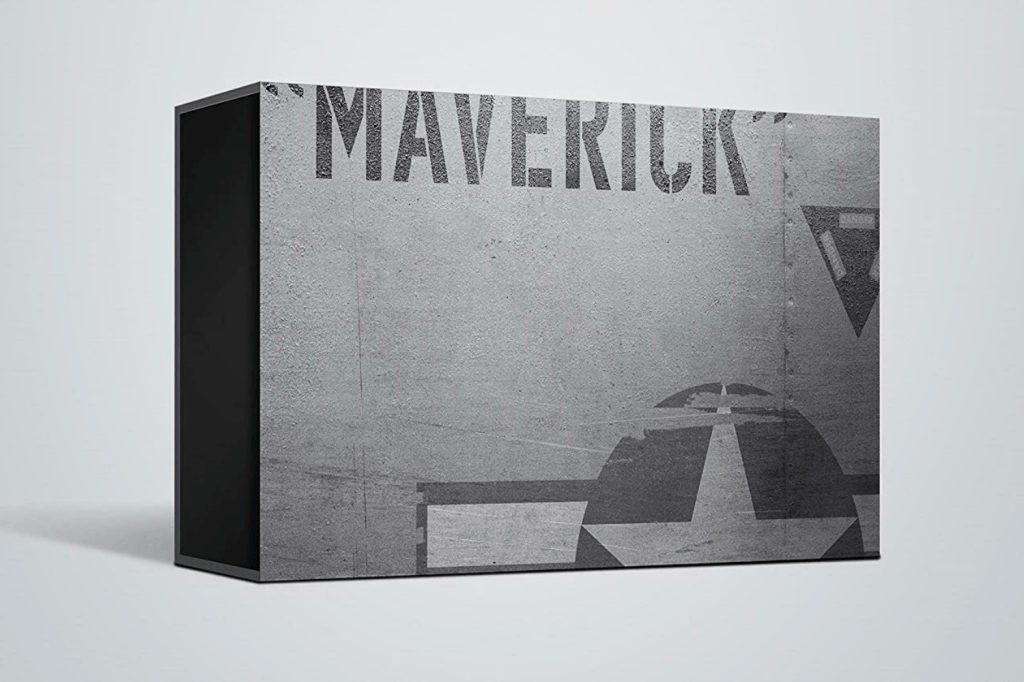 Top Gun and Top Gun: Maverick 4K Steelbook Superfan Collection
Perhaps they feel the need for speed and UHD? Well, as a gift-giver it's your lucky day because both the original Top Gun and its record-obliterating sequel, 2022's Top Gun: Maverick can be purchased together, both in shiny 4K, with this limited edition steelbook. As well as the two films, you get over two hours of bonus content, bringing the grand total to 479 minutes of Tom Cruise wearing aviators.
---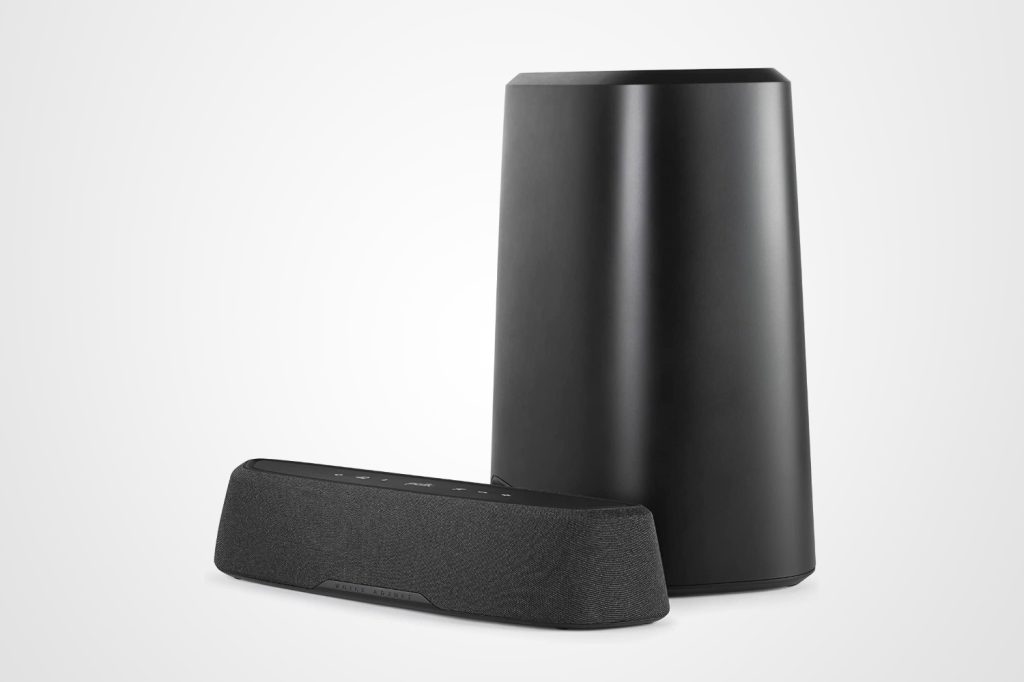 Polk MagniFi Mini AX
Dolby Atmos soundbars appear to be getting smaller by the hour, and Polk's MagniFi Mini AX is a frankly ridiculous case study. Barely longer than one of those rulers you used to have in your pencil case at school, calling it compact is almost insulting, but the miniature bar supports both Dolby Atmos and DTS:X virtual surround sound, aided by Polk's SDA tech. And in case you're wondering, it can make a right old racket too.
---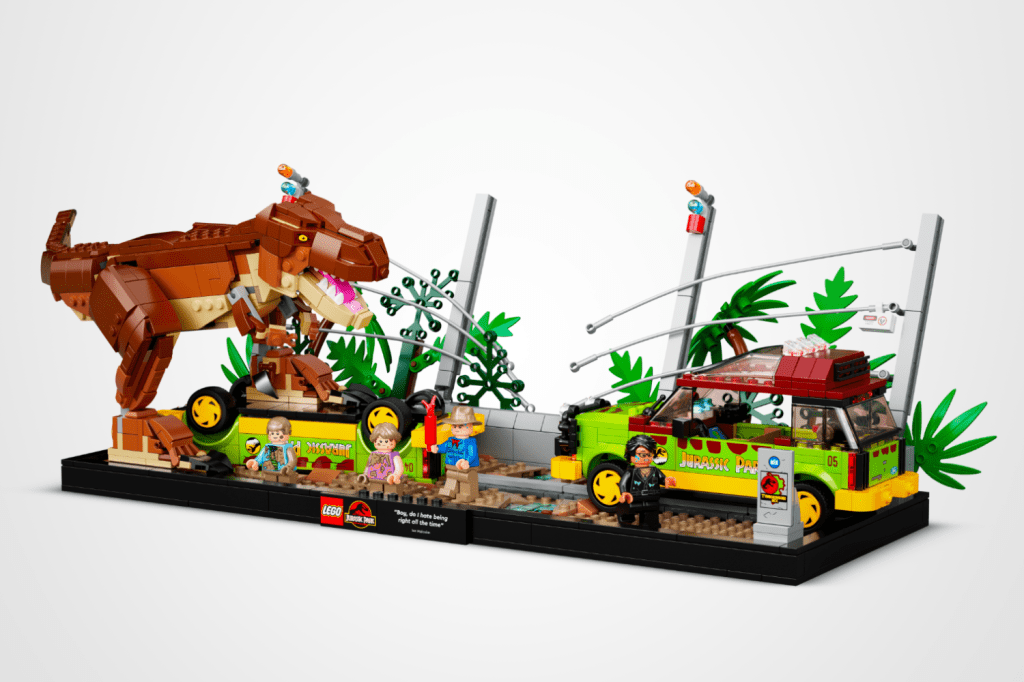 Lego T. rex Breakout
Want to feel older than a Stegosaurus? Jurassic Park turns 30 next year, so now is a great time to treat one of the film's fans to some dino-themed Lego. Its latest Jurassic Park set is a very displayable plastic brick recreation of one of the film's most famous scenes, where we see the T. rex for the first time. The 1212-piece diorama features two Ford Explorers and comes with four Minifigures.
---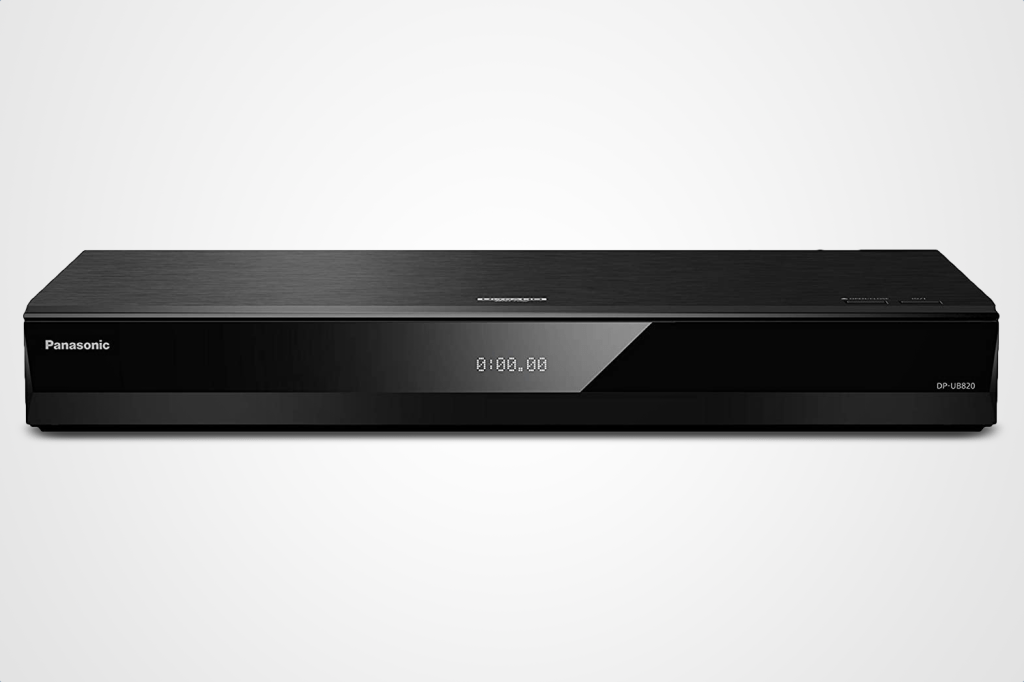 Panasonic DP-UB820EB
Shonky Wi-Fi is the enemy of steady 4K streams, but megabits-per-second will be the last thing on your mind with this Panasonic box attached to your telly. Ultra HD Blu-ray is still the sharpest way to watch your favourite films and the DP-UB820EB is the top disc-spinner for the task: support for HDR 10, Dolby Vision, DTS:X and Dolby Atmos means it delivers the best sound and vision in the business. You'll just need to upgrade the rest of your home cinema kit to match.
---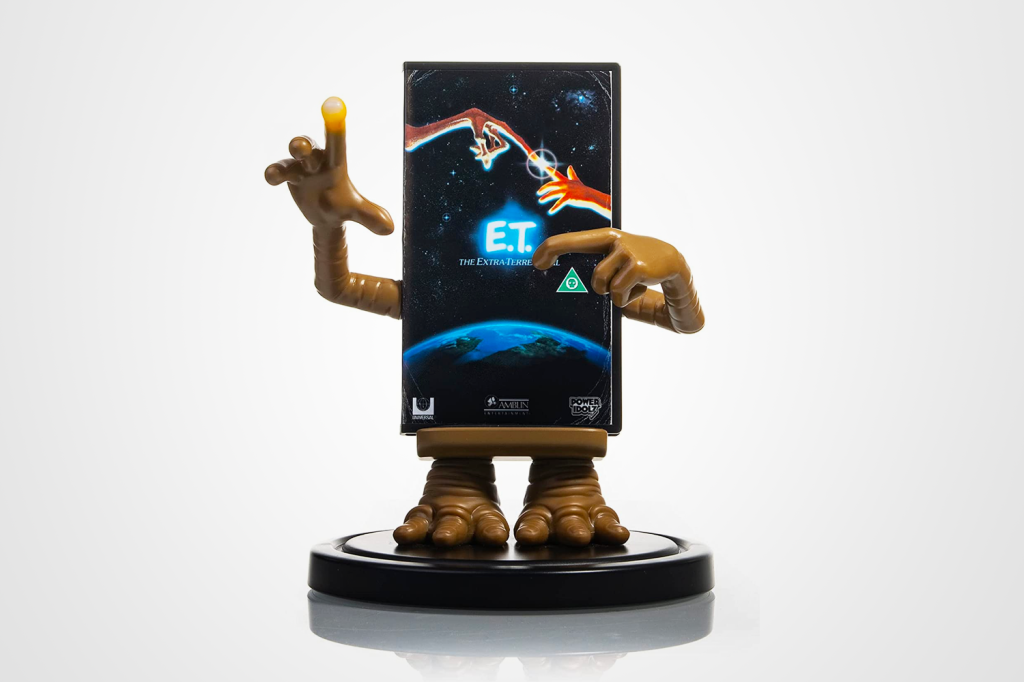 Power Idolz E.T. Wireless Charging Dock
We're trying to resist the obvious opening line, but sadly it's just not possible: with this E.T.-themed wireless charging dock they'll never have to worry about not having enough juice to phone home. Sorry. Anyway, the excellently named Power Idolz' 10W wireless charger is styled as a retro E.T. VHS box, making it a lot more interesting to look at than your average Qi pad, and the model also features a light-up LED fingertip.
---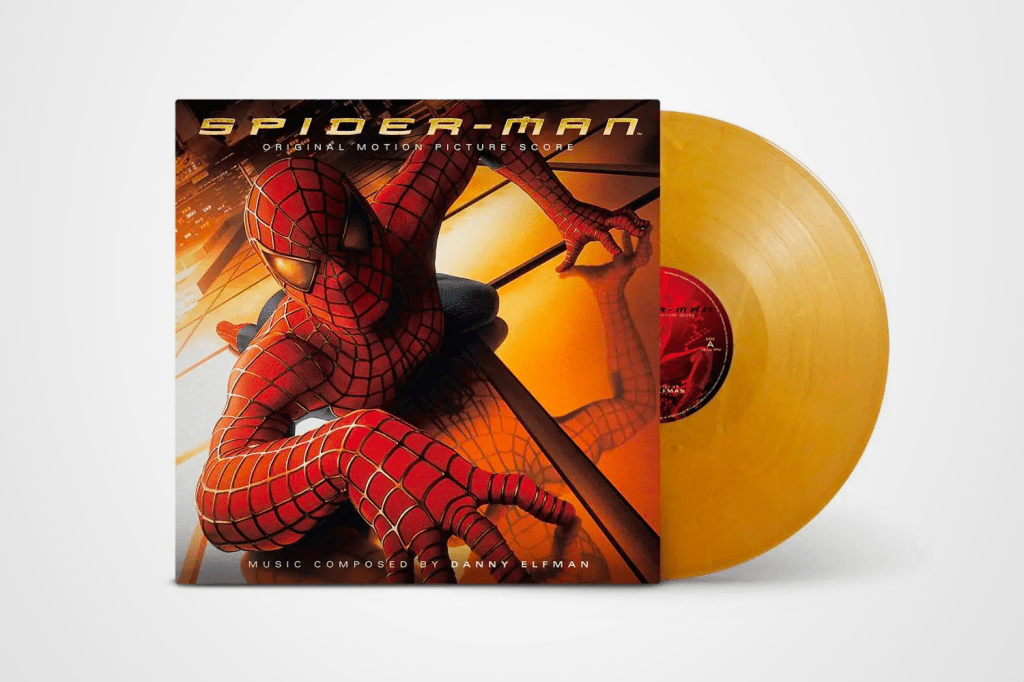 Spider-Man Score vinyl
Long before the MCU came along, Sam Raimi's Spider-Man changed spandex-heavy cinema forever – and just as great as the film was the soundtrack that accompanied it, which is getting a vinyl release for the first time to mark the film's 20th anniversary. Danny's Elfman's suitably epic score, which we dare say hasn't been topped in Spidey's more recent big screen outings, comes on a gold LP and includes a few posters of the webslinger for good measure.
---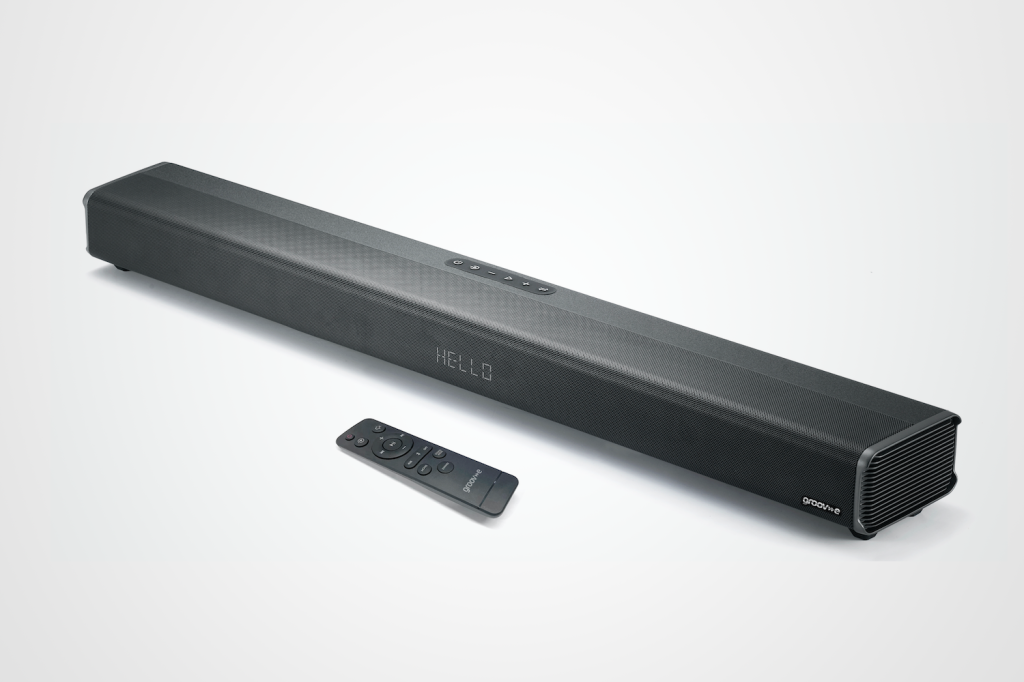 Groov-e Soundbar 160
You can easily spend a fistful of dollars on a top-spec soundbar. And for a few dollars more, you can add a separate sub. But if you're looking for good audio to replace bad TV speakers without an ugly price tag, Groov-e's affordable Bluetooth soundbar should hit the mark. It won't beat premium rivals in a straight shootout, but with 160 watts driving 2.1-channel speakers and a built-in sub, it'll give a better rendition of cinema soundtracks than your telly's tinny tweeters. Ideal if Morricone's on the watchlist this Christmas.