The best gaming deals – November 2017
From PS4 or Xbox One console bundles to games, there are some seriously great deals here from FIFA 18, to Prey, and Destiny 2​ plus much more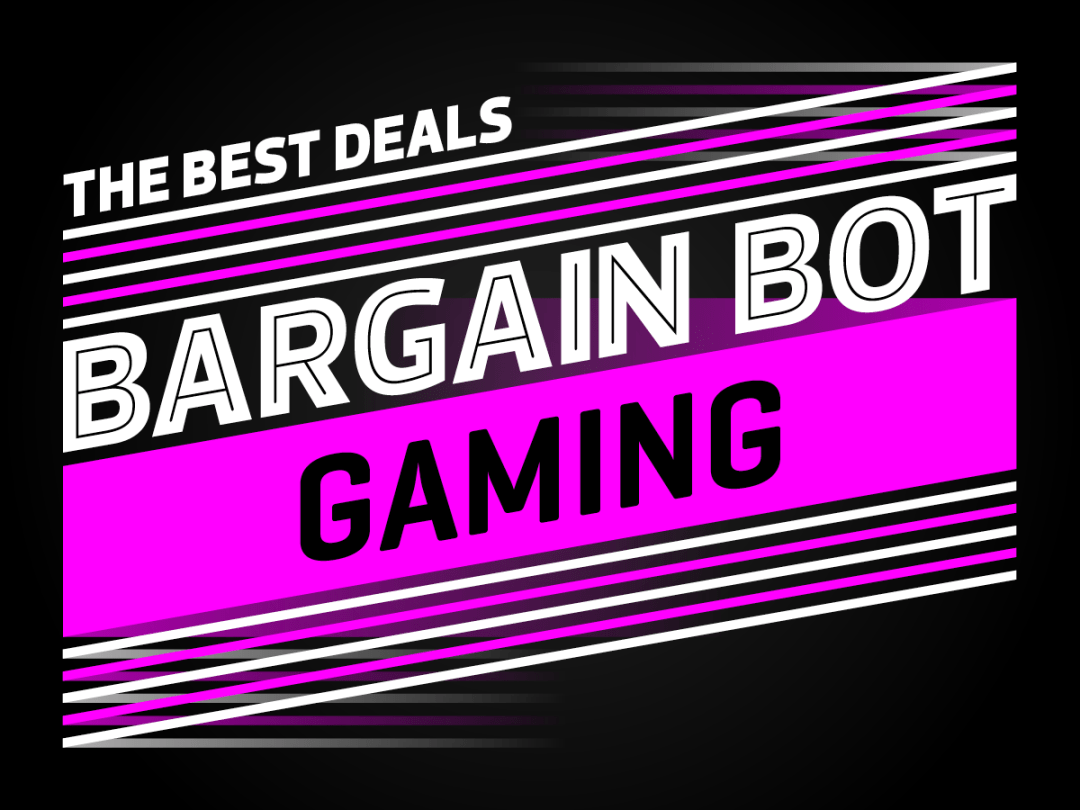 We've got a mighty fine bunch of gaming deal here, ahead of Black Friday.
What's more, there's no better time to get a console on the cheap to wile away the Autumn nights with some of this generations best blockbuster games.
There are extraordinary deals going on for both Sony PlayStation and Microsoft Xbox consoles packed together with some of the latest, and greatest games on those systems plus sweet discounts on a load of games on every platform.
PS4 Bundles
Got a 4K HDR TV? The PS4 Pro is the console you need and with great football game – what's not to love?
Sony PS4 Slim 1TB + Uncharted 4 + Ratchet & Clank + Driveclub
This triple pack of games should start you off nicely on the road to PS4 gaming, and with a slim 1TB version of the console: what more could you want?
Sony PS4 Slim 500GB + Assassin's Creed + Doom + Dishonored 2 + Fallout 4 and NOW TV​
Epic stories are all well and good but sometimes we all just want to switch off and shoot some stuff (virtually of course). Now you can do that in space, sometimes with zombies… space zombies, enough said.
Sony PS4 500GB + GTA V
The standard model PS4 coupled with GTA 5, which arrived with the highest of expectations, but it exceeds almost all of them to become one of the greatest games of all time, is a good deal.
PS4 Games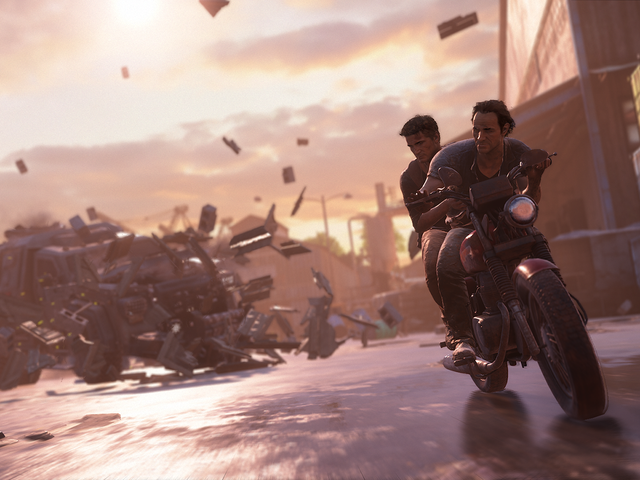 The mechanical animals might be the bait, but it's the story that will get you hooked on this brilliant, beautiful open-world adventure
You'll never look at a coffee cup the same way again…
DC's Bat-tastic brawler is back for round two
Forget COD and Battlefield: Blizzard's chaotic shooter is as good as multiplayer mayhem gets
The Last Guardian is irresistible
Xbox One S Bundles
Xbox One S 500GB + Assassins Creed + Dishonored 2 + Doom + Fallout 4 (Inc Fallout 3)​
The HDR capable Xbox combined with this great footie game is bound to give any housebound sports fanatic endless hours of excitement. If you do eventually get tired of thrashing your mates online then you can always settle down and check out the massive variety of movies available on the One S through its wide choice of streaming apps.
Xbox One S (500GB) + Forza Horizon 3 & Hot Wheels DLC
There's fun for all the family with this awesome bundle. Minecraft's easily accessible blend of blocky building and wilderness survival is bound to keep the kids quiet over Christmas and with Forza finding the perfect balance between wacky and realistic racing it'll be great for blowing off some steam once all the festivities have finished.
Xbox One S 1TB + FIFA 17 + Call of Duty: Infinite Warfare
Can't get enough gun-totting action eh? Well then nab yourself two of the year's wildest shooters with your top of the range Xbox. Boost around in zero G in infinite warfare or get real friendly with some chest high walls in Gears, why not both? Plus, with your extra controller you can team up with a mate for some co-op carnage.
Xbox Games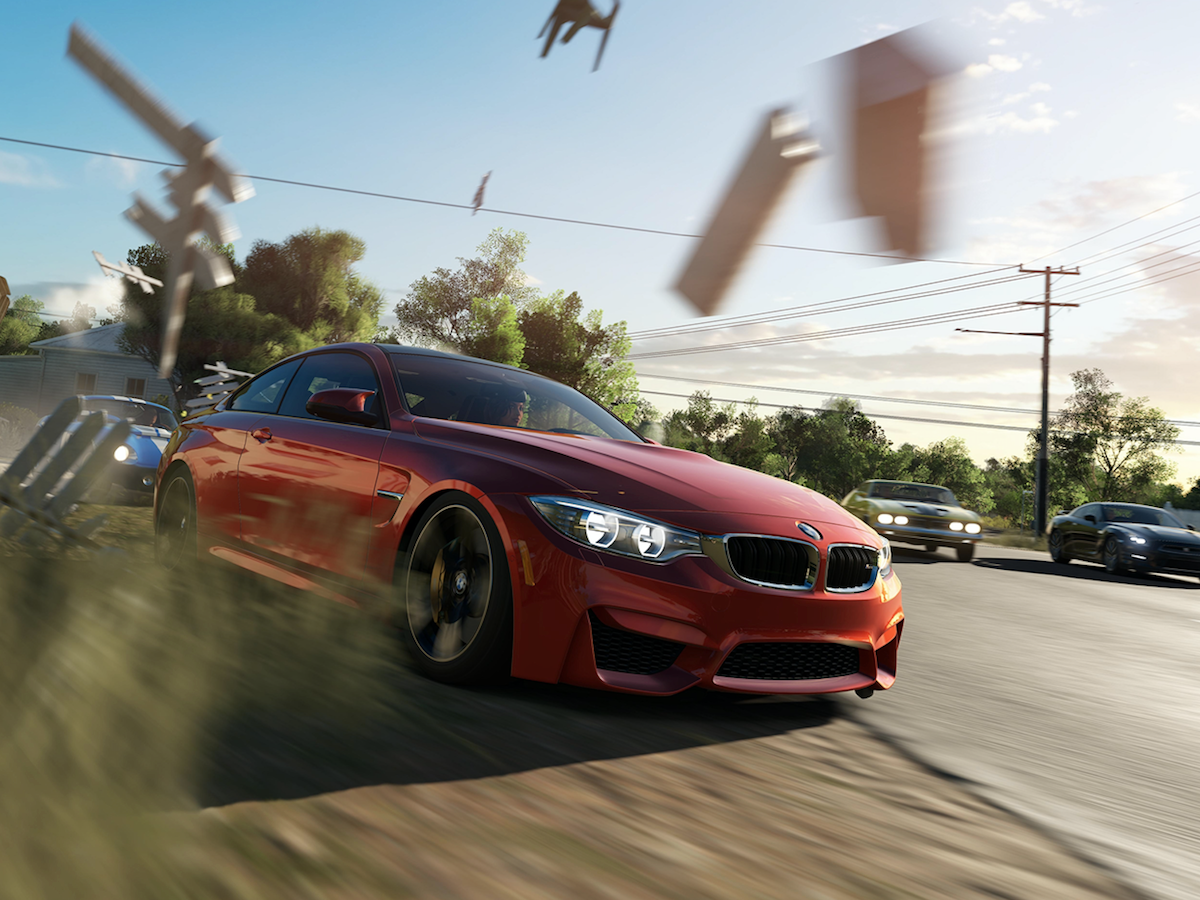 At atmospheric masterclass of tension and terror, that'll leave you looking twice at every innocent piece of furniture
A comprehensive update that's big on story for single player fans, and bulging with content to keep multiplayer addicts coming back for more
After two decades of mediocrity, the 'hog is finally back on track
Nothing but blue skies – the best racer on Xbox one, hands down
Gaming Accessories
Sennheiser PC 360 Special Edition Gaming Headset
Keep it cool during your marathon gaming sessions with this set of Hi-Fi headphones designed for maximum comfort and minimum heat. These are compatible with PC, Mac and PS4 so can help you take your game audio to the next level on most systems.
Corsair M65 RGB Laser Gaming Mouse
If you've taken the plunge and shelled out on a top end PC for the best possible gaming experience then you're going to need a sweet new mouse to go along with it. A bunch of reprogrammable buttons, high DPI and of lots of flashing lights are of course essential features and the M65 has it all.
Turtle Beach Ear Force XO One Headset for Xbox One
Turtle Beach have been making great gaming headsets for ages now and they haven't slowed down a bit with the current generation of consoles. High quality sound and a comfortable fit allow for hours upon hours of immersive gaming.
X-Rocker Adrenaline Gaming Chair
Sometimes the good old sofa doesn't quite cut it for the more competitive among us. No, we hardcore gamers need a mighty throne to lounge in as we smite our enemies. The X-Rocker Adrenaline should more than suffice with its in-built speakers, subwoofer and vibrating motors helping to really get your head in the game.
Roccat Pro Tenkeyless Mechanical Gaming Keyboard
For the PC gamer their Keyboard is an essential piece of their gaming arsenal, so it's got to be top notch quality. The Roccat Pro more than delivers on that front with its compact design, individually lit keys and premium switches.