The best games of E3 2019
UPDATED: The Legend of Zelda: Breath of the Wild 2! It's real!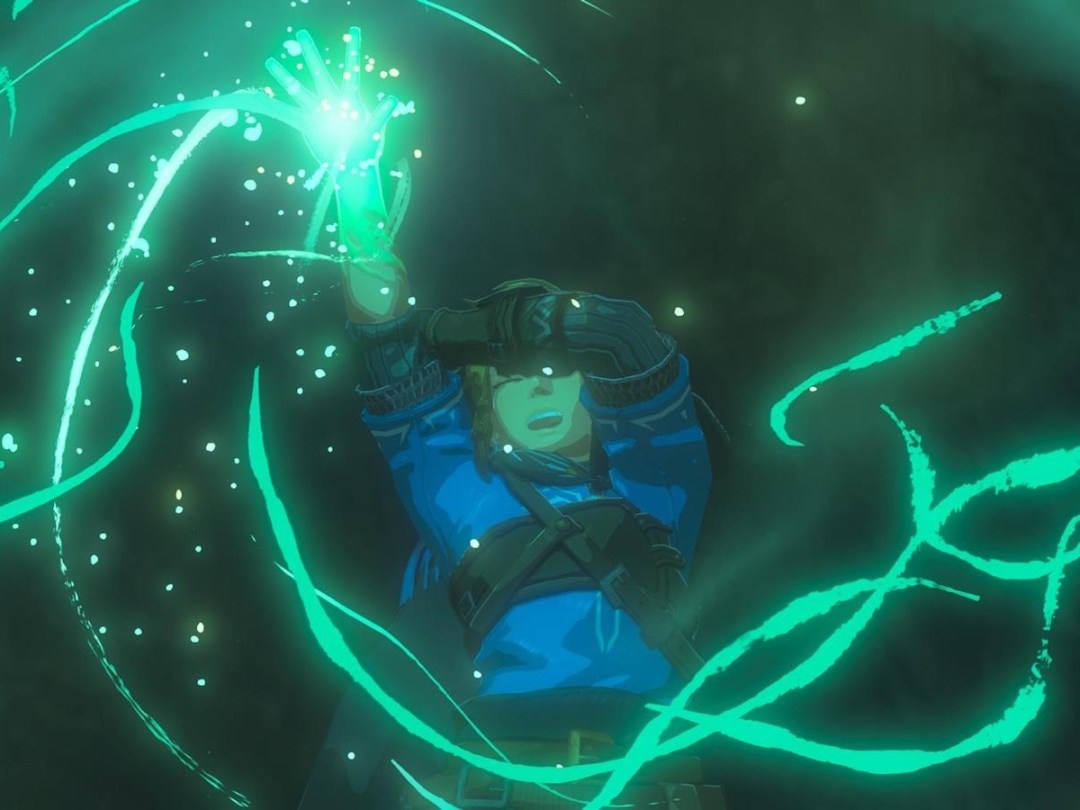 E3 is finally here again, which means loads of the games we'll be playing over the next year-plus are being revealed right now in Los Angeles.
If you can't make it to the show – and let's be honest, that's nearly all of you – then you'll at least want to keep up with all of the amazing trailers debuting all week. We're keeping tabs on all of the biggest announcements and will be updating this article daily until the show ends.
All of the big press conferences and streams have happened now that Nintendo's is complete, which means this is officially our list of the cream of the crop. Enjoy.
The Legend of Zelda: Breath of the Wild 2
Platform: Nintendo Switch
IT'S HAPPENING! Nintendo more or less just won E3 by dropping a "one more thing" style bomb at the end of its Nintendo Direct stream: a sequel to The Legend of Zelda: Breath of the Wild.
A release is probably still way off—potentially late 2020, but that's just a guess—but the early tease looked incredible, and could be hinting at co-op play with both Link and Zelda fighting in tandem. It's a tiny taste for now of what seems to be a darker game, and we can't wait to see much, much more.
Due: TBA
Final Fantasy VII Remake
Platform: PlayStation 4
It's real. It's really, really real: the Final Fantasy VII Remake actually has a release date. Well, at least the first part of it.
This E3 trailer shows our clearest look yet at the reimagined role-playing classic, which swaps to real-time combat and dramatically enhanced graphics while retaining the storyline, spirit, and characters of the iconic 1997 original.
Note that this trailer only shows footage from roughly the first hour or so of the storyline, which means there's so much more left to see. But it's also because the first piece of the game released in March will focus on Midgar, with the rest to come… later, we guess. That part is a little confounding, but with production values like these, we get it.
Due: 3 March 2020
Halo Infinite
Platforms: Xbox Scarlett, Xbox One PC
Here's the bad news: Halo Infinite won't be out until the end of next year. Here's the good news: it's coming out for Microsoft's next Xbox console, and it's still coming to Xbox One.
We didn't get to see any real gameplay this time around, sadly, but the in-engine cinematic showed off some compelling story hooks and the game certainly looks great. And it's the first properly confirmed game for the next Xbox, codenamed Scarlett – launching that system with a brand new Halo is a smart, smart move indeed.
Due: Holiday 2020
Cyberpunk 2077
Platforms: PS4, Xbox One, PC
CD Projekt RED's Cyberpunk 2077 stole the show at least year's E3, and it made a huge impression this time around too, thanks to… Keanu Reeves?!
Reeves himself showed up to Microsoft's Xbox briefing, and that's because Reeves plays a character in the game. The late-trailer stinger showing his appearance was pretty brilliant, but unfortunately, we won't get this game until next spring. Still, it looks like one worth waiting for.
Due: 16 April 2020
Baldur's Gate III
Platform: PC
Baldur's Gate is the series that put role-playing masters BioWare on the map, but the computer role-playing franchise has been without a brand new core entry for almost two decades.
That's changing with Baldur's Gate III, and while BioWare isn't back onboard, Larian Studios – makers of the hugely acclaimed Divinity: Original Sin games – is here to bring the series into the modern era. We just have this teaser for now, and Lairan says it won't ship until it's ready, so it could be a while. But hey, at least we have hope now.
Due: TBA
Animal Crossing: New Horizons
Platform: Nintendo Switch
We expected a first full glimpse at a new Animal Crossing at E3, and sure enough, Nintendo delivered. Unfortunately, it also delivered a 2020 release date, instead of the previously-confirmed 2019 launch. Boo.
The brief first look didn't really pack any surprises: Animal Crossing: New Horizons doesn't seem to break from the familiar series formula in any significant way, but we're OK with that. Animal Crossing has long been one of the premier super-chill games, and it's definitely one that we'll be kicking back with come next March.
Due: 20 March 2020
Bleeding Edge
Platforms: Xbox One, PC
Ninja Theory has made some of the best action games of the last decade, from Heavenly Sword to DmC: Devil May Cry, but the now-Microsoft-owned studio is going in a new direction with Bleeding Edge.
It'll still spotlight blistering hack-and-slash action, but Bleeding Edge isn't a single-player quest: it's a 4v4 online multiplayer game that seems primed to be a brilliant esport. The graphic style is incredibly fresh and enticing, and while there's no word yet on a release date, they're kicking off a playable technical alpha test later this month.
Due: TBD
Doom Eternal
Platforms: PS4, Xbox One, PC, Switch
Doooooooooooom! We already got a great look at Doom Eternal at QuakeCon last year and came away suitably impressed, and the E3 trailer and gameplay footage didn't diminish that. Plus, we got a November release date!
The new and especially interesting part was the introduction of Battlemode, an all-new multiplayer mode that's limited to just three people: two demons faced off against one fully-armed Doomguy. That's a really enticing premise, and seems likely to be an upgrade over the meh multiplayer of the Doom reboot.
Due: 22 November
Star Wars Jedi: Fallen Order
Platforms: PS4, Xbox One, PC
After the original Jedi: Fallen Order debut at Star Wars Celebration, we were left anxiously awaiting a real slice of gameplay footage. And now, here it is.
Thankfully, it still looks pretty promising. Respawn's heritage comes into play with Titanfall-esque wall running, plus the lightsaber battles seem potentially satisfying. We're glad to see Forest Whitaker show up again as Rogue One's Saw Gerrera, which helps to ground the game within the Star Wars timeline. We remain cautiously optimistic about this one.
Due: 15 November
Pokémon Sword and Shield
Platform: Nintendo Switch
Brand new Pokémon games hit the Switch later this year with Pokémon Sword and Pokémon Shield, both of which introduce the Galar region along with a bevy of new monsters to catch, train, and battle.
Nintendo unveiled some neat new features, including a Dynamax ability that super-sizes any Pokémon into an enormous combatant in battle. And you'll be able to face those enormous beasts in the new Max Raid Battles, which let you team up with other Pokémon players in four-player co-op matches.
Due: 15 November
The Avengers
Platforms: PS4, Xbox One, PC
At long last, Square Enix finally showcased the Avengers game it has been teasing for a couple years now, and one thing's for sure: this is definitely not set in the Marvel Cinematic Universe. That's clear at the sight of long-haired Tony Stark and sadly-not-Chris-Evans Captain America, but at least everything we've seen looks plenty action-packed.
We've played a lot of terrible comic book games over the years, but Spider-Man and the Batman: Arkham games give us hope that The Avengers will be the next great one. Unfortunately, we're not 100% sure which of this footage is actual gameplay, so… we'd certainly like to get a better sense of what's what.
Due: 15 May 2020
Elden Ring
Platforms: Xbox One, PC, PS4
So let's see… the creator of Dark Souls is making a game with the creator of Game of Thrones? Yeah, we're into that. This trailer doesn't really show anything, but go ahead and sign us up.
Billed as FromSoftware's largest game ever, Elden Ring brings the storytelling chops of George R.R. Martin together with the game design mastery of Hidetaka Miyazaki, creating what we can only imagine is another brutally challenging, Souls-esque affair with a deeply compelling fantasy world. That's our hope, at least. But there's no release date or gameplay footage yet, so we're going on very little for now.
Due: TBA
Gears 5
Platforms: Xbox One, PC
Like Halo, Gears of War is a long-running shooter series in need of a fresh take. Gears of War 4 was a very good, albeit very familiar-feeling entry, but Gears 5 might pump some fresh blood into the series.
We caught a strong glimpse of it at last year's E3, but this time around, Microsoft shared a cinematic that teases at the kind of internal strife that new lead Kait Diaz is dealing with. Also, as seen above, the new Escape mode looks like a wild three-player co-op experience, tasking you with demolishing enemy hives before they take you out. Will it hook players as strongly as the old Horde mode? Here's hoping.
Due: 10 September
Watch Dogs Legion
Platforms: PS4, Xbox One, PC
For its third entry, Watch Dogs Legion shifts the action to London – and things aren't going so great, as evidenced by the killer drones and people in cages. Your move? Rally the resistance.
You can choose anyone… literally anyone from the open city, from athletic chap to grizzled old lady, as seen in the trailer above. We're glad to see that the sense of humour from Watch Dogs 2 has been kept intact in this new setting, and the play-anyone hook is certainly compelling. Will the third time be the charm for this series?
Due: 6 March 2020
FIFA 20
Platforms: PS4, Xbox One, PC
Another year, another FIFA? Maybe, but EA Sports didn't show off the usual footie action with its first taste of FIFA 20 at E3 this year. Instead, the publisher showed off the new Volta Football mode, which has more than a whiff of the old FIFA Street about it.
Part Street and part NBA 2K's MyCareer mode, Volta Football lets you create your own male or female player and compete in street football battles in the likes of an Amsterdam underpass, Tokyo rooftop, or caged pitch in London as you play and complete challenges. No doubt, FIFA 20 will also have the usual array of pro teams and modes, but this is definitely an interesting first foot forward for this year's release.
Due: 27 September
Phantasy Star Online 2
Platforms: Xbox One, PC
Finally, jeez. Many of us with fond memories of Phantasy Star Online for Dreamcast and other consoles back when have been baffled by the lack of Phantasy Star Online 2 in the West – especially since it hit Japan a full seven years back.
Well, it's coming – at least to North America (no word on Europe just yet). Sega's free-to-play online battler looks to capture the spirit of the early online pioneer while delivering much larger bosses to fight and even cooler character customisation. It's coming to Xbox One and PC, and hopefully we'll see the English version elsewhere later on too (like Switch).
Due: Spring 2020
Forza Horizon 4: Lego Speed Champions
Platforms: Xbox One, PC
This will be the first year in ages without a new Forza game, but worry not: we're getting something potentially better. And it has a boatload of digital Lego bricks involved.
Like the Hot Wheels expansion for Forza Horizon 3, the Lego Speed Champions expansion for Forza Horizon 4 pairs the brilliant open-world racing with a beloved toy brand, and the results look absolutely amazing. We can't wait to play. And we won't have to: the expansion launches this week.
Due: 13 June
GhostWire: Tokyo
Platforms: TBA
Did you play the Evil Within games? Resident Evil creator Shinji Mikami's new studio, Tango Gameworks, made a couple of super-freaky throwback survival horror games, and its next original affair looks to continue that tonal approach.
This first teaser for GhostWire: Tokyo doesn't give much to go on as far as game design, but the eerie atmosphere is already spot-on, and the official description promises an action-adventure game with evil ghosts and spectral powers at your command. There's no release date, however, so don't expect it this year.
Due: TBA
Luigi's Mansion 3
Platform: Nintendo Switch
Mario's taller sibling gets no respect. Case in point: his one starring role in a game takes place amidst a bevy of terrifying ghosts. But hey, it's fun, so we'll take it.
Luigi's Mansion 3 brings in some fun twists, switching the setting to a haunted hotel and bringing in some new play mechanics as you suck in spectral beings to your vacuum pack. Our favourite feature? Gooigi, a gooey companion that you can summon to help you overcome certain challenges, who makes his console debut after appearing in the 3DS remake of the original game. The ScareScraper multiplayer mode looks fun, too.
Due: TBA 2019
Roller Champions
Platform: PC
Ubisoft always has a curveball to throw during its E3 conference, and this time around, it was Roller Champions, a roller derby game with a dash of Rocket League in the mix.
You'll speed around the rink in team-based battle and try to outscore your rivals, and the game has a sleek look and cool allure to it. It's also free-to-play and there's an E3 demo available this week, although the full release isn't coming until early next year.
Due: Early 2020
Borderlands 3
Platforms: PS4, Xbox One, PC
What did you expect from Borderlands 3? It's clearly a Borderlands game through and through, complete with pulsing personality, a zillion weapons, and plenty of raucous action.
This E3 trailer spotlights the four new Vault Hunters you'll choose from in the long-awaited threequel, showcasing new kinds of abilities you can harness in search of your prize. It also coins the word "shloot," which we're keen on adding to our vocabulary. Also, if you have Borderlands: The Handsome Collection, there's a new piece of free Borderlands 2 DLC out now that helps connect it to Borderlands 3. Sweet bonus.
Due: 13 September
The Legend of Zelda: Link's Awakening
Platform: Nintendo Switch
It might not be the vast open-world wonder that is The Legend of Zelda: Breath of the Wild, but we're thrilled all the same to see Link's Awakening on the horizon for later this year – especially since the just-announced Breath of the Wild sequel is probably another year or two out.
Link's Awakening began life as a Game Boy original, and more than 25 years later, it's been given a truly stunning makeover in this reimagined Switch edition. The tilt-shifted, almost toy-like aesthetic is incredibly beautiful, and this is the ideal opportunity for anyone to enjoy this fan-favourite classic.
Due: 20 September
Pistol Whip
Platform: VR TBA
Beat Saber? Totally great. Superhot VR? Ditto. So the combination of those two VR games sounds like a dream. That's Pistol Whip for you.
As the trailer shows, Pistol Whip is a rapid-fire, rhythmic VR shooter, pairing elements from both of those games as you breeze through hallways with pistols drawn. It looks like a John Wick sequence brought to life in your headset, and seems like just the kind of game we want to break a sweat to. Cloudhead Games hasn't yet confirmed platforms, but we're hoping to see it across all of the big VR headsets.
Due: 2019
Panzer Dragoon Remake
Platform: Nintendo Switch
Sega's Panzer Dragoon never got the spotlight it deserved, in large part to the failure of the Saturn console, but the original classic is getting a fresh shot at life on Switch.
Panzer Dragoon: Remake is exactly what it seems, taking the Saturn original and giving the on-rails, flying-dragon shooter a beautiful new coat of paint, along with improved controls. Hopefully we'll also get the sequel before long, and – dare we say? – the ultra-rare Panzer Dragoon Saga RPG.
Due: Winter
Wolfenstein: Youngblood
Platforms: PS4, Xbox One, PC, Switch
As the name suggests, Wolfenstein: Youngblood introduces some fresh blood into the Nazi-blasting fan-favourite, swapping the legendary B.J Blazkowicz for his twin daughters, Jess and Sophia, after he's gone missing. And they seem to have the same knack for ultraviolence as he did.
With a pair of sisters on-hand, Youngblood is indeed a co-op shooter, whether you're playing online with a real person or solo with an A.I. companion – no split-screen, it seems. It's cheaper than the usual Wolfenstein games, so we're guessing it's a bit more compact, but we're always down for this series. It's out next month, too!
Due: 26 July
Outriders
Platforms: PS4, Xbox One, PC
What is Outriders? We're not 100% sure, to be honest – but the latest original game from People Can Fly (Bulletstorm) has a really cool aesthetic to it, enough to have us curious to see plenty more.
It has sort of a Mad Max: Fury Road meets fantastical sci-fi allure, and while the bits of gameplay footage seen at Square Enix's conference suggest another over-the-shoulder shooter like the studio is known for, we're hoping the world and premise elevate the experience into something more memorable.
Due: Summer 2020
eFootball PES 2020
Platforms: PS4, Xbox One, PC
eFootball, you say? Sure, whatever Konami. Even if the title sounds a bit silly this year, the debut of a new Pro Evolution Soccer is sure to delight die-hard fans of the footie franchise.
EA's FIFA has reigned as the top football sim in recent years, but while the FIFA 20 trailer focused entirely on its new street football mode, PES 2020 seems to be putting all of its energy into game improvements. That includes an enhanced Master League mode, as well as improved transfers and various play and presentational tweaks.
Due: 10 September
Deathloop
Platforms: TBA
After making the Dishonored games, Arkane Studios has our attention going forward – but a trailer as stylish as Deathloop's will certainly do the trick, too.
Deathloop spotlights a pair of brilliant assassins stuck on an island where they cannot escape a constant loop of the same back-and-forth cycle – killing sometimes and being killed other types. We don't get any kind of glimpse of gameplay here, unfortunately, but the premise is seriously intriguing and the trailer is great.
Due: TBA
Telling Lies
Platform: PC
Her Story was a true feat in gaming: a totally original game unlike any before it, and it made a huge impact as you tried to solve a mystery by watching reams of police interview footage.
Developer Sam Barlow is back with Telling Lies, a spiritual successor to the game that now has you flicking through stolen video conversations from four main characters, all of whom are tied together by some horrible incident. What exactly happened? You'll have to play to find out.
Due: 2019
Gods & Monsters
Platforms: PS4, Xbox One, PC, Switch
Whatever Gods & Monsters ends up being, we already know that it's downright gorgeous with its lush, colourful terrain and compelling character designs.
Ubisoft is positioning it as a trip through Greek mythology that hails from the makers of Assassin's Creed Odyssey, but this seems to have a much more family-friendly bent to it. We didn't get anything more than this trailer, but this is a very solid initial tease.
Due: 25 February 2020