The best Chromebooks in the world – reviewed
After a go-anywhere laptop that won't max out your credit card? We've got you sorted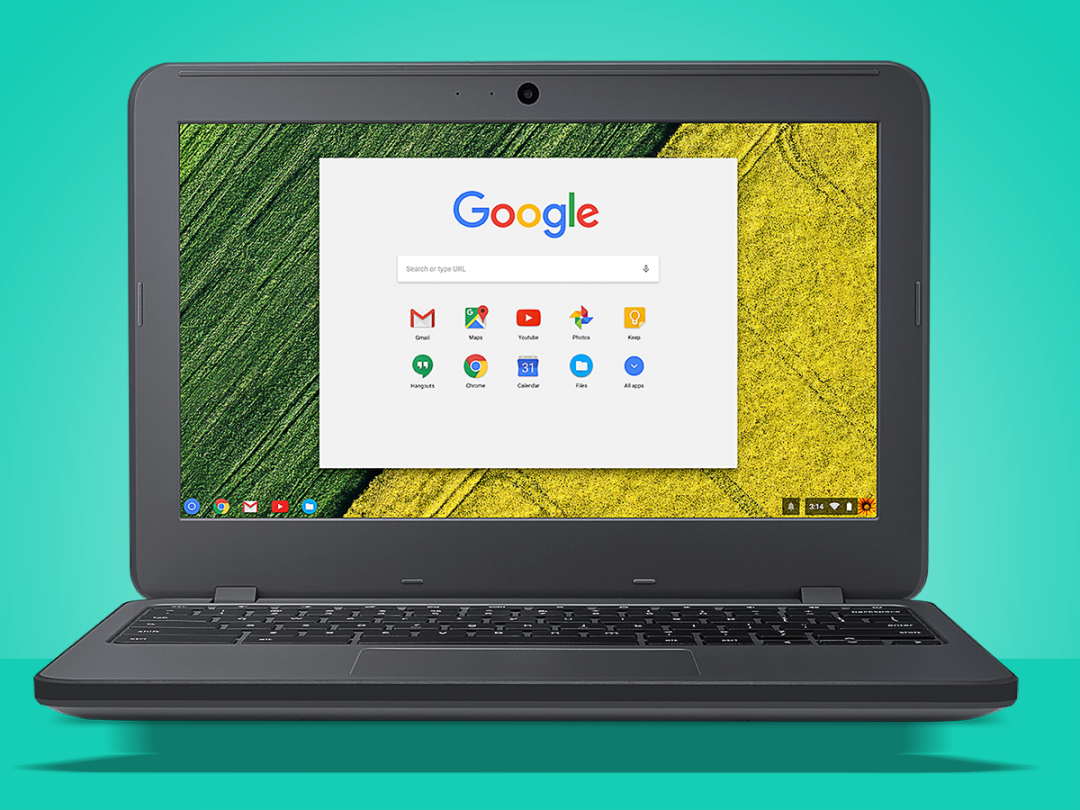 Who says you've got to splash the cash just to get a thin-and-light laptop? If you're willing to ditch Windows, a Chromebook can do it all, for less.
It's not hard to see why Google's Chrome OS is winning over anyone after a budget bargain: prices start at just over £200 for the most basic models, but even these boot up in less than 10 seconds, are fairly immune to viruses, and are so simple that even your Gran could use one without needing constant tech support.
Pay a little more and you can even get a 2-in-1 model that converts into a tablet.
It's not like there's a catch, either. Chrome OS stores all your files in the Cloud, so you don't need much storage, and doesn't need a beefy CPU or loads of RAM to run smoothly. A bulging app store means you'll be able to do just about anything with one, too.
So forget taking out a second mortgage for the Surface Pro 4 or MacBook Pro: if you're in the market for a Chromebook, this is the only test you need to read.
Asus Chromebook Flip C302CA (£600)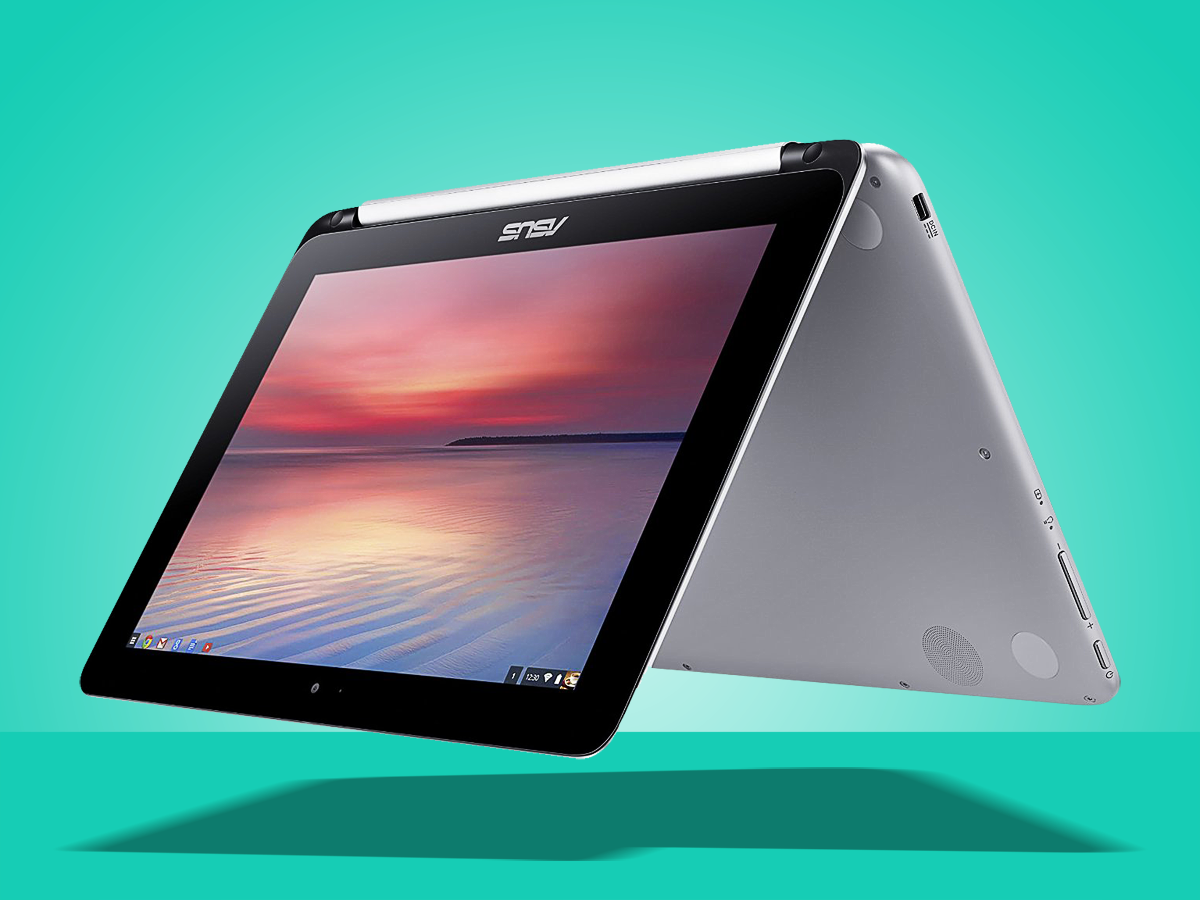 Chrome OS isn't only reserved for bargain basement laptops: the Asus Chromebook Flip goes for a premium design and feel that you'd normally only expect from expensive machines running Windows.
For starters, it looks fantastic, with a metal case and screen that can fold all the way back to become a tablet. Asus has turned out plenty of quality Windows hybrids in the past, so it's no surprise that the C302CA converts so effortlessly. Sturdy hinges hold the screen at any angle, but are easy to adjust without much force.
Once the touchscreen goes past 180 degrees, the keyboard is disabled, and applications expand smoothly to fill the screen. Install the Google Play Store and you can run any Android app flawlessly. At 1.2kg it's just about light enough to use one-handed, too.
Chrome OS doesn't need powerful hardware to run smoothly, but it practically flies here thanks to the dual-core Intel Core M3-6Y30 CPU – a big step up from the Celerons you'd normally find in a Chromebook. Apps launch quickly, complex websites stay lag-free, and animations are super smooth and slick – think iPad slick.
You'll get about 7 hours 30 minutes of video playback from a full charge, which isn't the best out there, but still enough for a full working day of use between top-ups.
This being a new Chromebook, you get all of the ports you'd expect, including dual USB 3.1 Type-C for charging, peripherals and external displays. There's also a microSD card reader if you want to cheaply expand on the integrated 64GB of internal storage, which is plenty given that your data is stored in the cloud.
The glossy, Full HD display is gorgeous, with bright and vibrant colours, and fantastic viewing angles – important if you'll be using tablet mode a lot.
It excels in laptop mode, too, thanks to the Chiclet-style keyboard and large touchpad. You get plenty of travel and firm feedback from the keys, plus smooth scrolling and multi-touch gestures that actually work on the touchpad.
OK, at £600, the C302CA is expensive for a Chromebook. When you think what you're getting, though, it's good value overall. A premium laptop, high-quality display, smooth experience and excellent keyboard and mouse, that also converts into a tablet? If you want the ultimate and most flexible Chromebook, this is it.
Buy the Asus Chromebook Flip C302CA here from Ao.com
STUFF SAYS ★★★★★
Asus has nailed what makes a perfect Chromebook: a top screen, excellent keyboard and brilliant chassis, all available for a great price
Tech specs
Asus Chromebook Flip C302CA in figures Operating system: Chrome OS • Screen: 12.5in 1920×1080 • Processor: Dual-core Intel Core M3-6Y30 • RAM: 4GB • Storage: 64GB plus microSD • Weight: 1.2kg
Acer Chromebook 11 N7 (£280)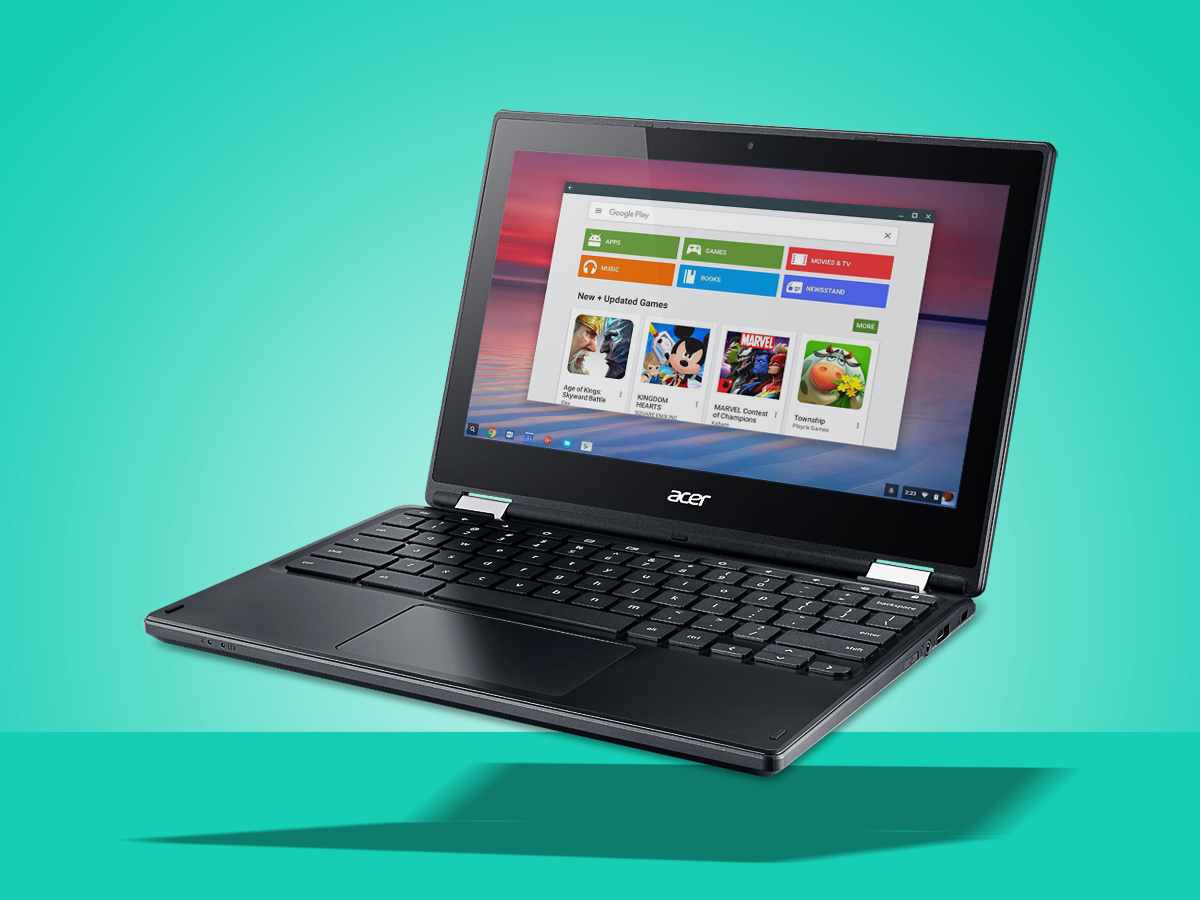 The Chromebook 11 N7 is the tuner car of the Chrome OS world: it might look like a basic, bog-standard laptop, but it's actually rocking a few under-the-hood upgrades that justify the £100 price premium.
The 11.6in screen, for example. It might have the same 1366×768 resolution as other Chromebooks, but the N7 has a superior IPS panel. That means you get a much brighter image, with excellent viewing angles, vibrant and rich colours, and a general step up in image quality. Yeah, a higher resolution display would look nicer still, but you'd have to pay a lot more for one.
Touchscreen support is a nice touch, too, but it's a shame the Google Play Store isn't available yet – it'll apparently turn up later in the year.
An Intel Celeron N3060 CPU and 4GB of RAM are also a step up from most entry-level Chromebooks. The N7 can run a few more apps, and leave more browser tabs open, before it starts feeling a little sluggish – it's not much, but makes all the difference when you're ten pages down a Wikipedia rabbit hole.
Battery life clocks in at a very respectable 9 hours 13 minutes of video playback, which translates to more than a full working day of use before it's time to top up.
32GB of on-board storage is double what you'd get in an entry-level model, and there's an SD card slot for adding extra space too – even if it will poke out the side of the laptop.
The basic range of ports, including one USB 3.0, one USB 2.0, HDMI and a 3.5mm audio output, will provide enough for most people.
Otherwise, Acer hasn't upgraded the N7's chassis from the basic Chromebook 11. Not that it's a problem: the dark grey plastic chassis is best described as functional, but has a rigidity and toughness that'll mean you can lug it anywhere without taking any damage. A MIL-STD 810G rating backs that up, and the spill-resistant keyboard could come in handy for kids (or the clumsy), too.
The keyboard has quiet, responsive Chiclet keys with a fair amount of travel, and the touchpad is just as good. It's responsive both for gestures and swipes, such as using two fingers to scroll, and responds well to clicks. All-day use? No problem.
Sure, you can get cheaper Chromebooks, but the better screen and more storage make the Chromebook 11 N7 worth the extra cash if you want something a bit more usable, but still wallet-friendly.
Buy the Acer Chromebook 11 N7 here from ebuyer.com
STUFF SAYS ★★★★
Looks like a basic Chromebook, but the upgraded screen and more storage make this a perfect step up for anyone after a tough, reliable Chromebook.
Tech specs
Acer Chromebook 11N7 C731T-C96J in figures Operating system: Chrome OS • Screen: 11.6in 1366×768 IPS • Processor: Dual-core Celeron N3060 • RAM: 4GB • Storage: 32GB plus SD • Weight: 1.2kg
DELL CHROMEBOOK 11 (£206)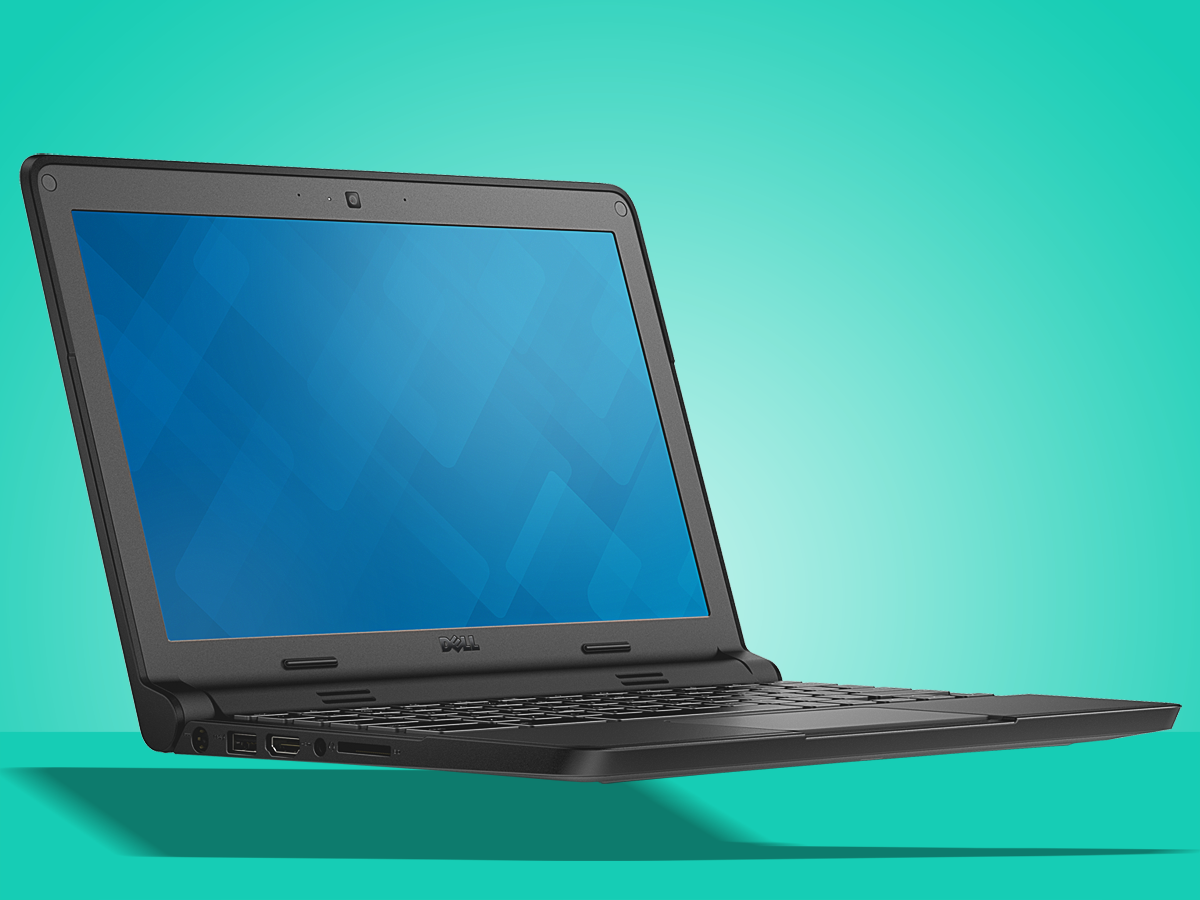 The Chromebook 11 is Dell's attempt at staying pure to Google's original vision for Chrome OS: a durable laptop that at a fraction over £200, can only be described as crazy cheap.
What on Earth did Dell have to do to get the price down? Nothing bad, thankfully: the Chromebook 11 is surprisingly well featured.
It's designed for education, which means it needs to shrug off the occasional knock or bump. US Military MIL-STD durability, pressure, temperature, shock and vibration testing ought to cover it.
The result is more functional than attractive, with a plain plastic case that only weighs 1.2KG, but feels tough and hardy. Forget the educational bias; this is a laptop you can carry everywhere and anywhere without worrying about damage.
The keyboard is surprisingly good, with responsive keys that have a lot of travel. They're a little clicky, so typing can be rather loud. The touchpad is equally decent, responsive to swipes, multi-touch gestures and with a light action on the click.
Given the price, the 11.6in, 1366×768 screen is a fair trade-off. There's enough pixels for basic work, but it's not exactly sharp. A Full HD display would have been better, sure, but you just can't get one at this price.
Viewing angles aren't great, so you've got to sit square-on to the screen, but as it tilts back 180°, that's not too hard. Colours are a little washed out, though, and brightness is a little on the dim side, even when cranked up to the max.
The dual-core Intel Intel Celeron N2840 CPU and 4GB of RAM are fine for simple tasks and most web browsing. Complicated sites take a while to render, though, and things starts to slow down if too many apps are open at once. Still, manage your tabs carefully, and the Chromebook 11 does well enough.
Managing over ten hours of video playback, there's easily enough battery life here to get you through a whole day of work without having to plug into the mains.
There's just 16GB of onboard storage, which is a little light, even if you keep most of your files in the cloud. The microSD card slot on the side can give a bit more breathing space.
It's not the most exciting laptop, and doesn't have the best features, but for a shade over £200 this is an excellent Chromebook for yourself or the kids. A better screen would make it perfect.
Buy the CHROMEBOOK 11 here from DELL
STUFF SAYS ★★★★☆
If you want something really cheap, but able to take a beating, the Dell Chromebook 11 is the model for you. At this price, we can forgive the slightly dim screen.
Tech specs
Chromebook R11 in figures Operating system: Chrome OS • Screen: 11.6in 1366×768 • Processor: Dual-core Intel Celeron N2840 • RAM: 4GB • Storage: 16GB plus microSD • Weight: 1.2kg
ACER CHROMEBOOK R11 (£229)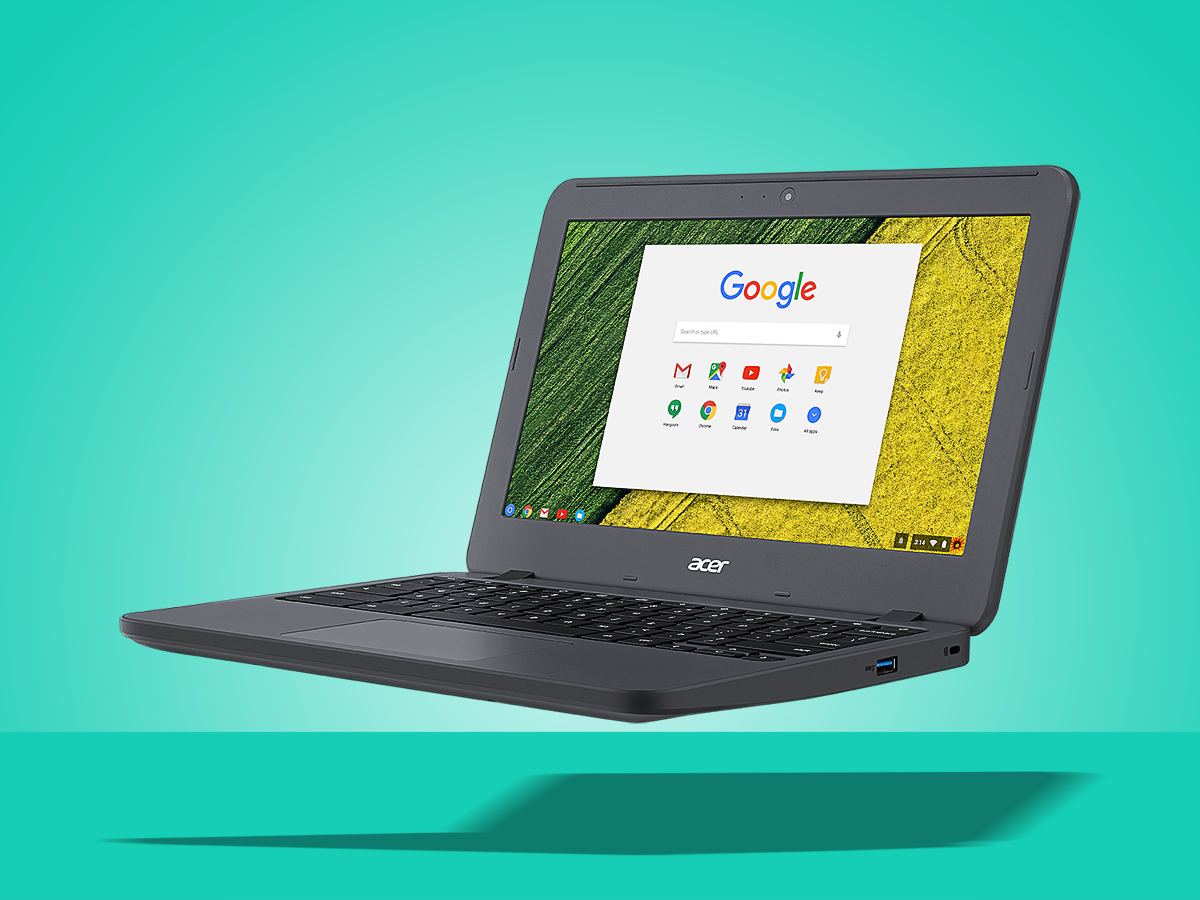 Screen-flipping antics used to cost a pretty penny, but Acer has managed to fit a rotating hinge to the Chromebook R11 and somehow keep the price below £250.
Don't think you're getting a cheap-feeling case, either: the R11 feels remarkably rugged, with no flex or bend – apart from that flexible touchscreen, naturally. The hinges feel exceptionally well made, holding the screen firmly at practically any position. At 1.2kg, it's light enough to hold in tablet mode without instant wrist ache.
Open the R11 up past 180° and the keyboard switches off, with Chrome OS expanding your apps to fill the whole screen so they're easier to use with touch.
The R11 handles the conversion well, with smooth on-screen animations, and with the Google Play store on-board, you can use any Android app as it was intended. Apps run great, as you'd expect given that the R11 has a more powerful CPU than most phones.
The dual-core Intel Celeron N3050 is starting to show its age, though, particularly compared to Chromebooks with the more modern Core M3 chip. Most websites load quickly, but have too many tabs open and the R11 starts to slow down. That's partly down to the meagre 2GB of RAM.
At least battery life is superb, lasting for 8h 34m of video playback, or a day's worth of working.
The 16GB of storage is a little measly, even if most of your files will live in the cloud. An SD card can sit flush with the laptop, though, so you can leave it in there full time.
The 11.6in screen is decent enough, with excellent viewing angles and high brightness. Colours aren't all that vibrant, though, and the 1366×768 resolution is the bare minimum we'd expect. There are just enough pixels for full-screen web browsing, but it isn't the sharpest screen. Given the price, though, it's a reasonable compromise.
It works well as a tablet, but most of the R11's life will be spent as a traditional laptop – so the keyboard and touchpad need to be up to par.
First, the good. The Chiclet-style keyboard might be a little soft, but there's enough travel and feedback is excellent. The touchpad, though? It's a mixed bag. Swipes and two-finger gestures are handled well, but clicking is a different game altogether. You've got to push with a lot of force, which makes the R11 frustrating to use.
Ultimately, for the price, the Chromebook R11 is still something of a bargain. But, that touchpad is so bad that takes the shine off what would otherwise be an ideal budget 2-in-1.
Buy the ACER CHROMEBOOK R11 here from Argos
STUFF SAYS ★★★☆☆
Tough, well made, and with tablet-transforming skills, the Acer R11 has no right to be this cheap, but that ropey touchpad is still a disappointment.
Tech specs
Acer Chromebook R11 in figures Operating system: Chrome OS • Screen: 11.6in 1366×768 • Processor: Dual-core Intel Celeron N3050 • RAM: 2GB • Storage: 16GB plus SD • Weight: 1.2kg