Why I'm going to ditch my laptop for a Google Chromebook Plus
Powerful hardware and AI-assisted software smarts prove Chromebooks aren't just for kids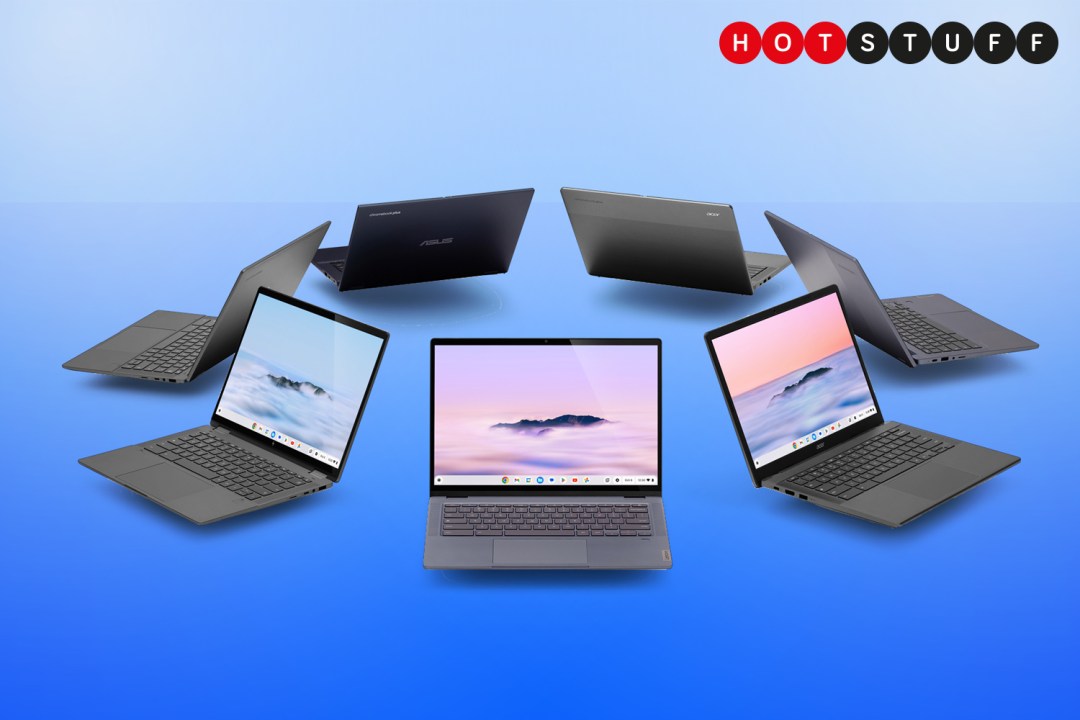 Whenever someone asks me which budget laptop they should buy, I always make sure a Chromebook is high on the list of candidates. They're easy to use, boot almost instantly, have exceptional battery life, and are more resistant to viruses than a pharmacists stock cupboard – yet they've struggled to shake the stigma of being 'for education'. Google's new Chromebook Plus initiative might change all that, and I'm sorely tempted to make the switch myself.
Aimed at hybrid workers and graduates that grew up with Chromebooks in the classroom, the Chromebook Plus range mandates more powerful internals and higher quality screens, while also keeping costs in check. Google has also brought in more AI assistance to improve offline working, and streamlined the OS with Material You styling.
For a starting price of just $399/£399/€449, you can expect at least an Intel Core i3 or Ryzen 7000-series CPU, 8GB of RAM or more, a minimum of 128GB of storage, and a Full HD display or better. That's basically double the performance of a regular Chromebook. Every Chromebook Plus also gets a 1080p resolution webcam with temporal noise reduction for clearer conference calls.
Most of my work life is spent inside a web browser. What little basic image editing I do to make the lovely lead images you've just scrolled past to read these words can be handled by Adobe Photoshop on the Web. So why should I lug a 16in MacBook Pro or similarly beefy Windows laptop around when travelling to launch events and trade shows? A Chromebook will last much longer away from the mains, is guaranteed a decade of software updates, and can even get some gaming in out of hours courtesy of Nvidia GeForce Now.
Offline working used to be a little tricky on Chromebooks, but Google has tapped up AI to automatically sync the files you're working on, and ones you're likely to need before you get to another Wi-Fi network. Chromebook Plus machines also get some tricks from the Pixel smartphone range, including generative wallpapers and Magic Eraser for photo editing, and there's an AI-powered personal writing assistant due in a forthcoming update (just don't tell my editor).
So far I've only tried the Acer Chromebook Plus 514, a 14in AMD Ryzen-powered ultraportable laptop. Acer also has a larger 15in Chromebook Plus 515, while Asus, Lenovo and HP are also launching their own models. Lenovo and Asus have 2-in-1 hybrids as well as traditional laptops on the way, so there's plenty of choice right from the off.
With very capable hardware and a streamlined operating system that also plays nicely with Android apps, these new models feel like a more grown up version of the Chromebooks I'm familiar with. If I can get the promised ten hours of battery life out of one while working on news and reviews, it might just make it into my laptop bag permenantly.
The line-up launches on the 8th of October in the US and Mexico, with the UK and Europe following on the 9th.