The best cases for Samsung Galaxy S20, S20 Plus and S20 Ultra
Picking up a Samsung Galaxy S20? You're going to need a case. Here are the best options worth your hard-earned money!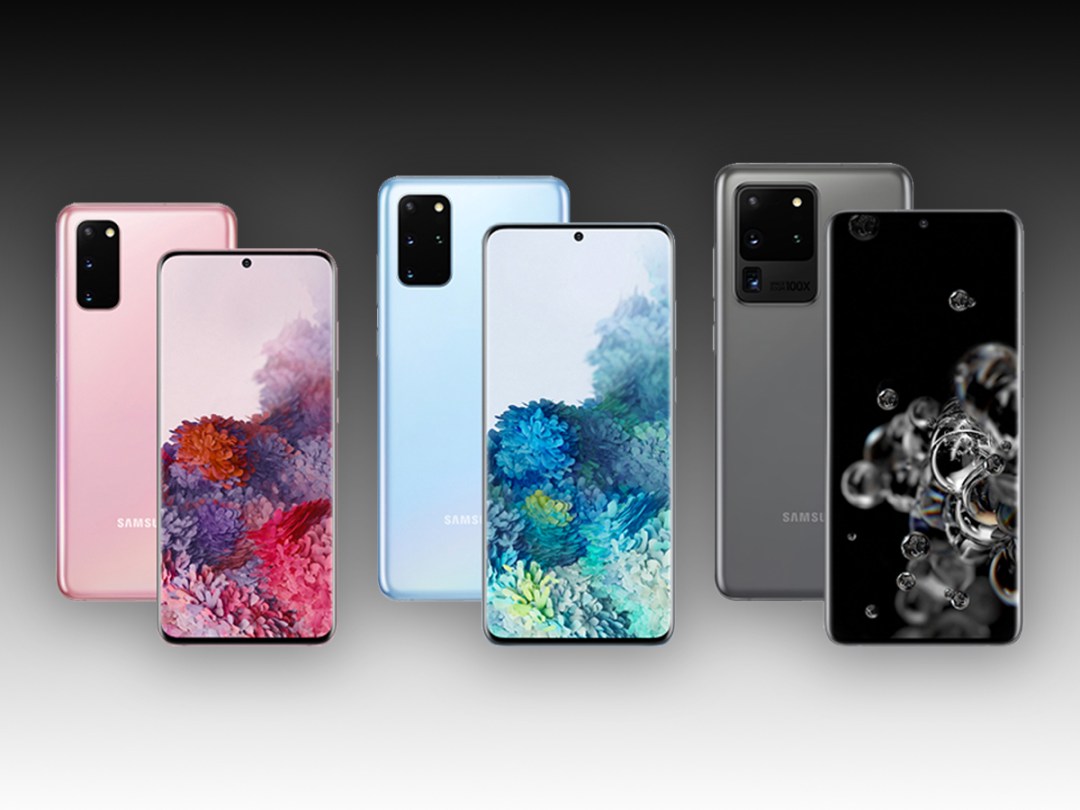 The Samsung Galaxy S20 series is here – and it's packing a whole lot of tech that we're sure you're going to love!
From the gorgeous full-screen display interrupted only by a hole punch camera and the massive array of cameras on the back, to the next generation chipsets moving things along at a lightning pace with a beasty battery set to keep it going all day. This is a flagship that's going to make a lot of people very happy.
…until you drop it. We've all been there – as the constructions of said phones get so premium to the point they must be treated like your next-born child, you need a case for this blend of glass and metal.
So, let us help you with that. We're pretty good at spotting good cases, and that's what we're here to do! Grab a cuppa, shop the latest S20 deals and check out the best cases worth your hard-earned money.
Shop the best deals
Galaxy S20 | Galaxy S20 Plus | Galaxy S20 Ultra
Best cases for Samsung Galaxy S20
GEAR4 Battersea (£34.99)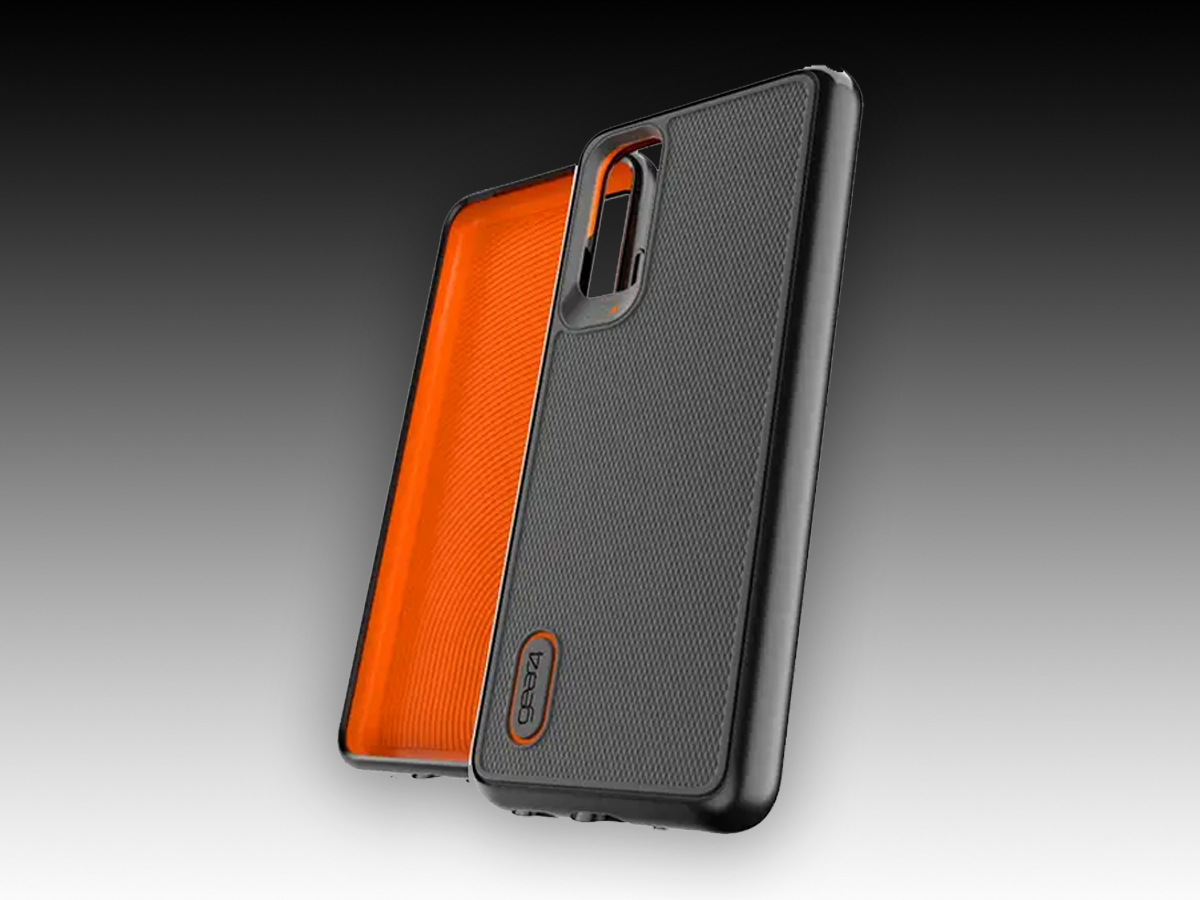 We feature Gear4 a lot in our lists of the best cases, and rightfully so. Their Battersea case is a great option for peak protection with a slim profile. Their patented D3O material gives it drop protection up to 16 feet, while maintaining that thinness needed for wireless charging.
Caseology Parallax (£9.99)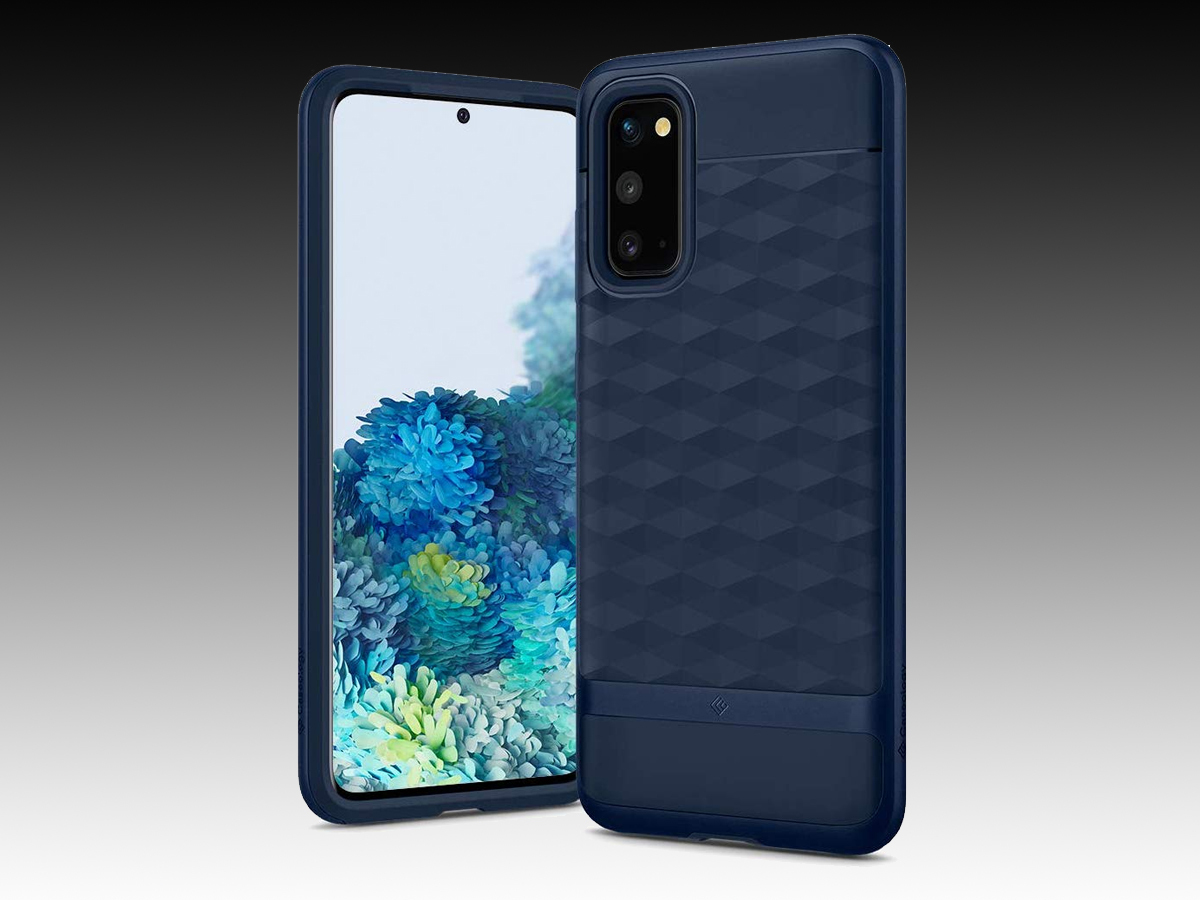 With the unique 3D pattern on the back, Caseology's Parallax case is perfect for any fidgeters out there. Plus the TPU/hard plastic material combination and raised lip over the screen gives this some serious protection credentials.
tech21 Evo Check (£29.95)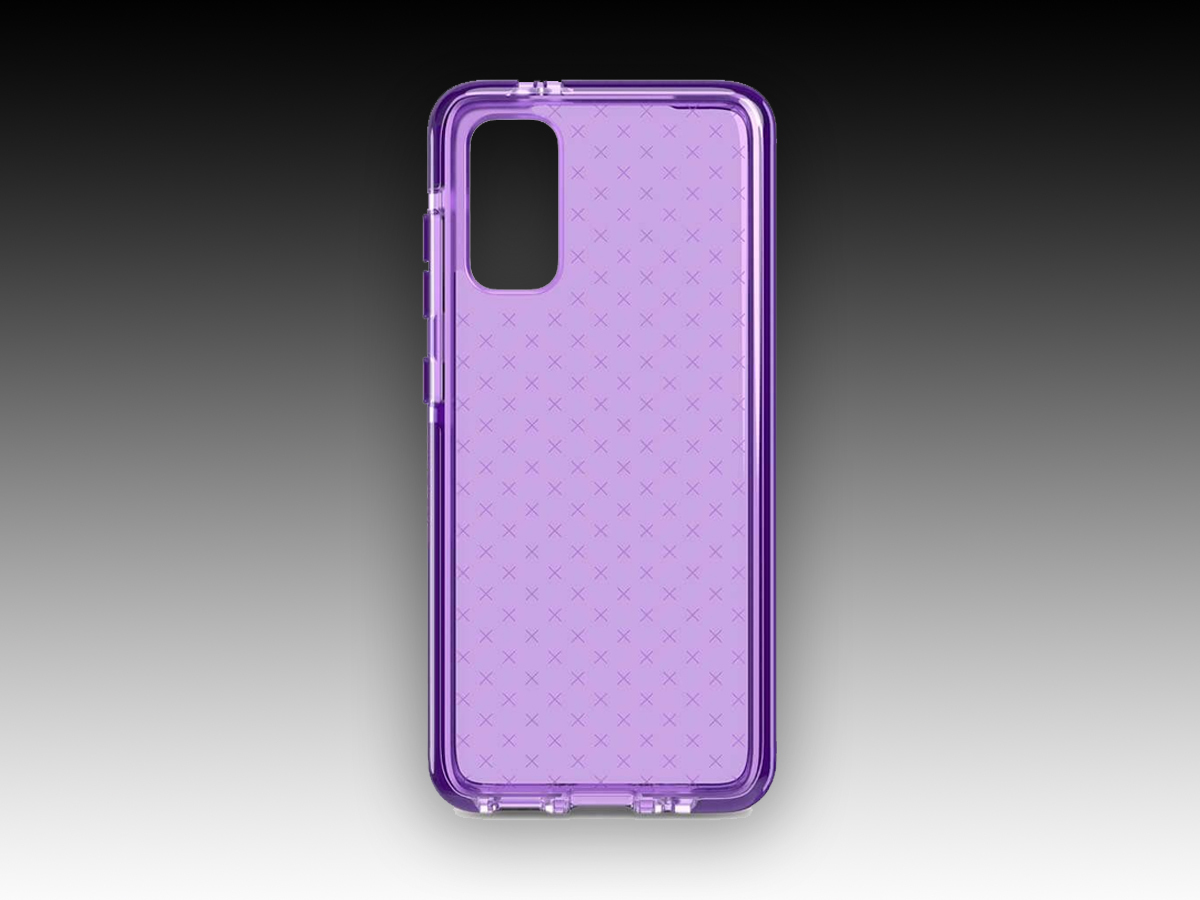 Likely to mix things up a little with your phone case? Don't be limited to just one style, go for tech21's Evo Check case with the potential for interchangeable designs. Plus the 12-foot drop protection and hygenically clean materials make for a super protective shell as well.
ESR Essential Crown Clear Thin Case (£10.39)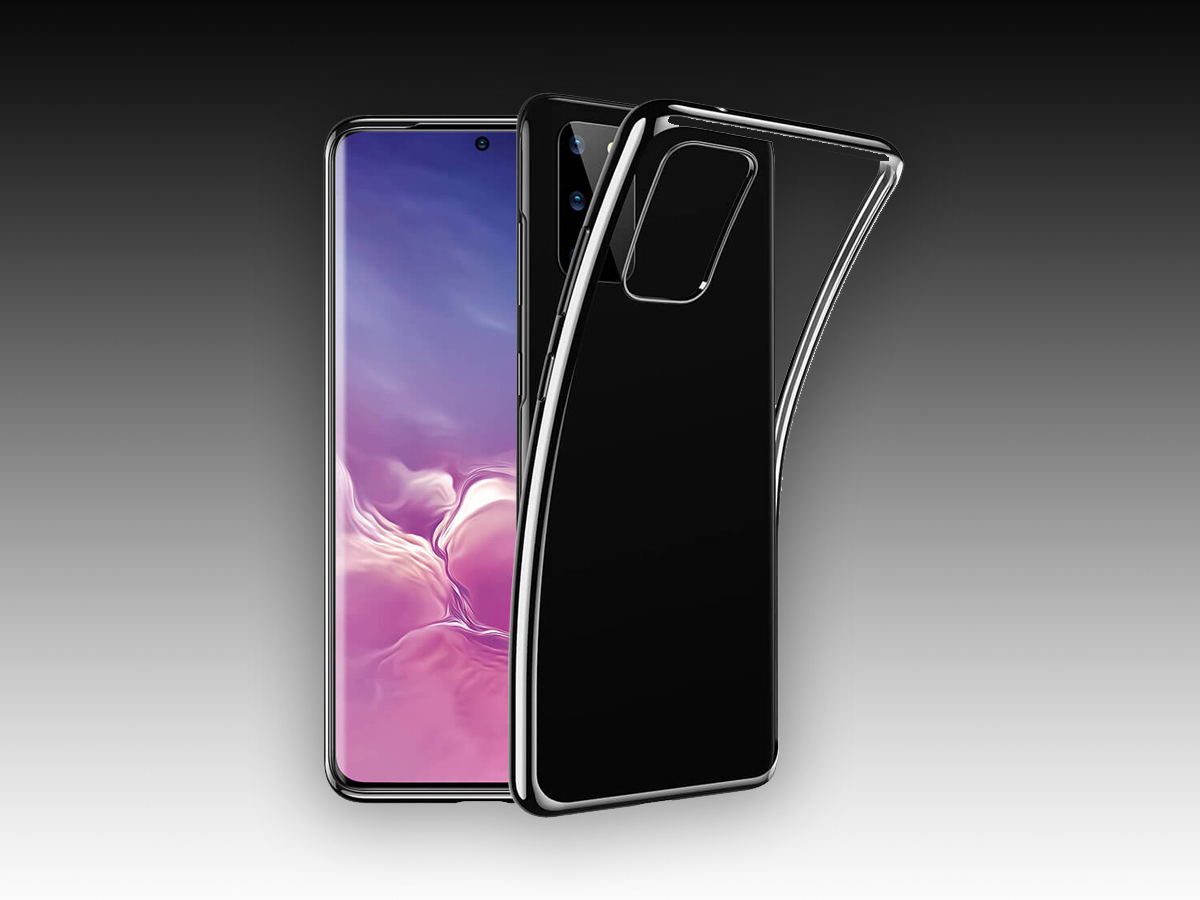 What's the one thing people don't like about cases? They just cover up the gorgeous design of the phone beneath. Sure, some manufacturers will make up for that with fine materials like leather or wood, but at this price point, it's just a piece of plastic covering up the beauty.
That's why we like ESR's case – giving you suitable protection from drops and dings, while also being completely see-through.
ESR Metal Kickstand case (£13.99)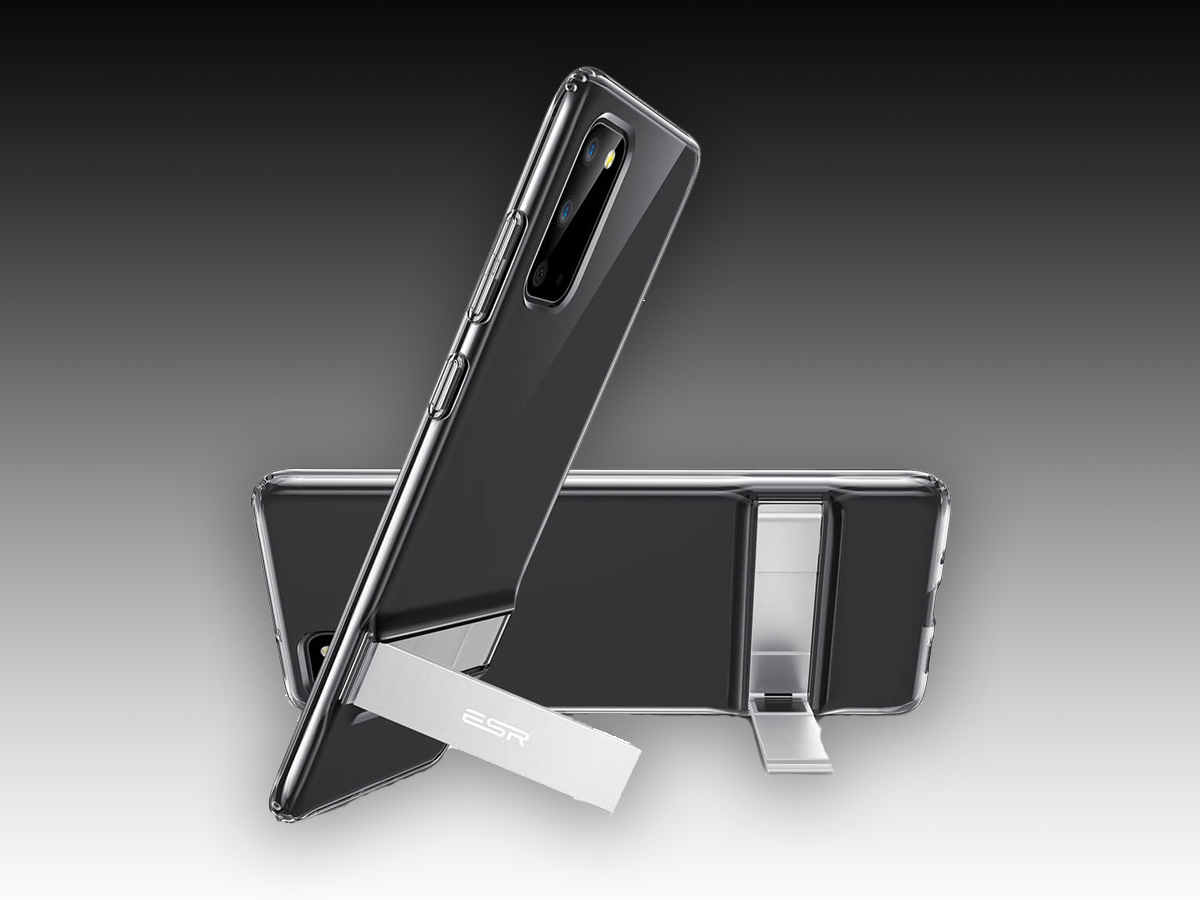 We head back to the ESR well with the same clear case, but with one clear difference… You probably want to make the best of that big, beautiful screen up front, so they've stuck a kickstand on the back for when you're on those long commutes and just want to binge.
kwmobile TPU Silicone case (£5.99)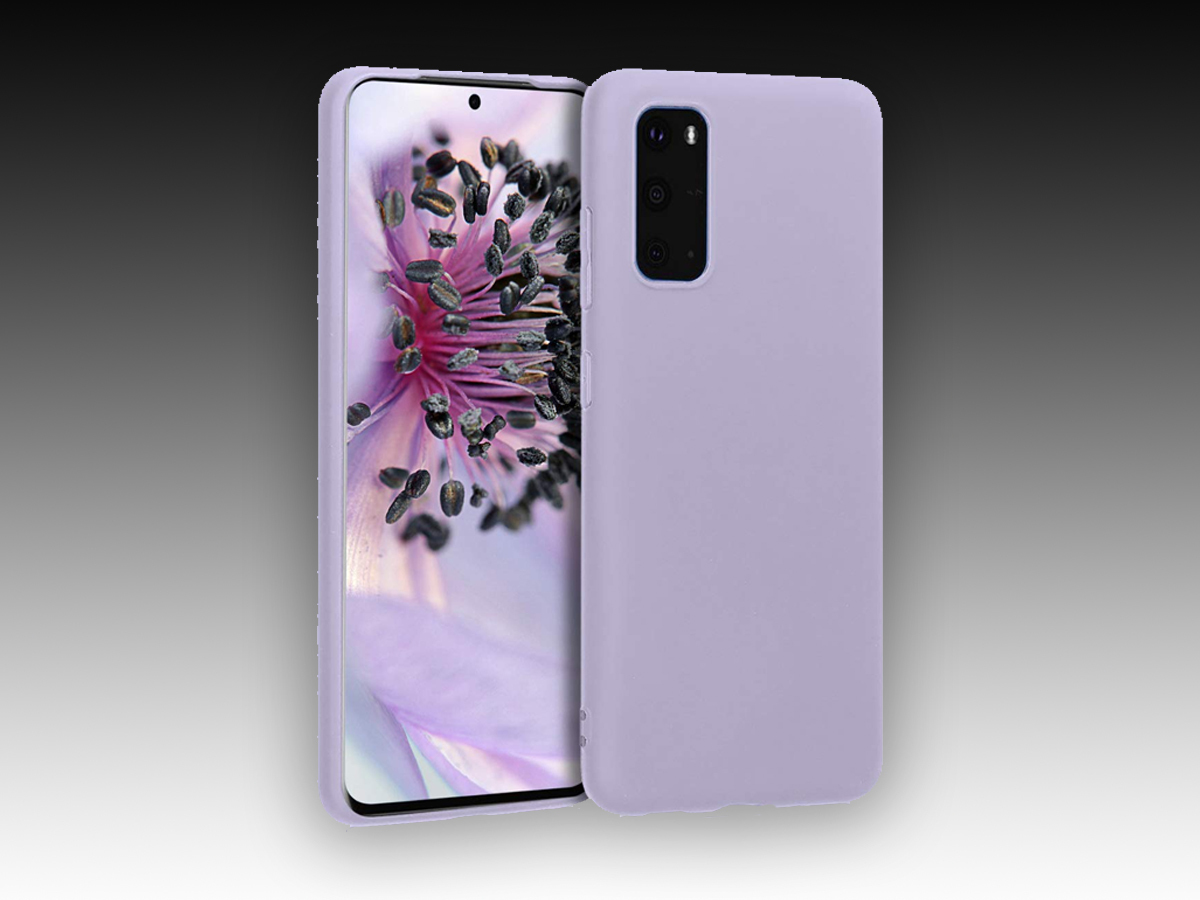 Soft, flexible shock protection that comes in all different colours and designs. KW Mobile brings customisability for a seriously cheap price. If you need something super affordable, this is a good way to go.
Samsung official leather case (£44)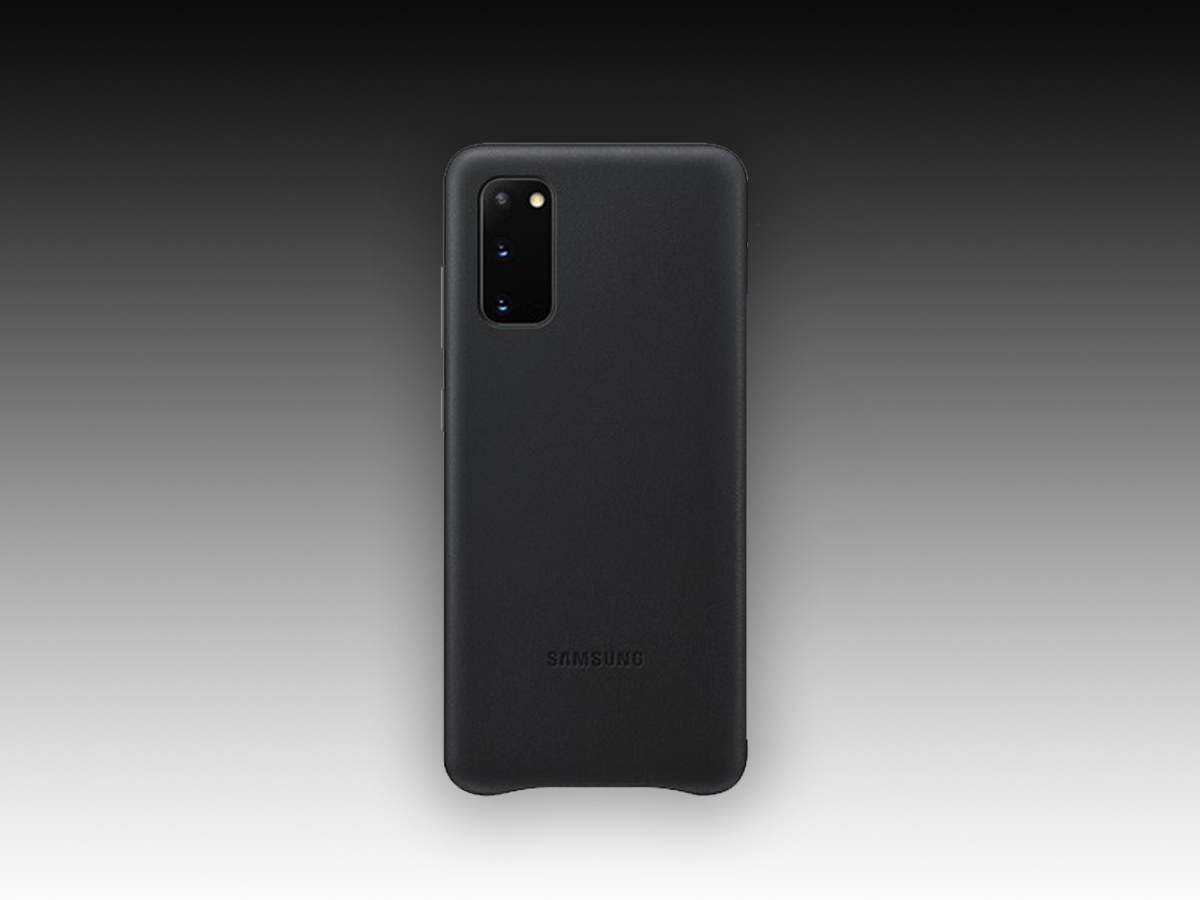 Give your GS20 a touch of class with a fine leather back. Available in 6 colours, you can guarantee a snug fit with an official case – plus some great drop protection courtesy of the shock resistant materials inside it.
Best cases for Samsung Galaxy S20 Plus
Spigen Rugged Armour (£8.99)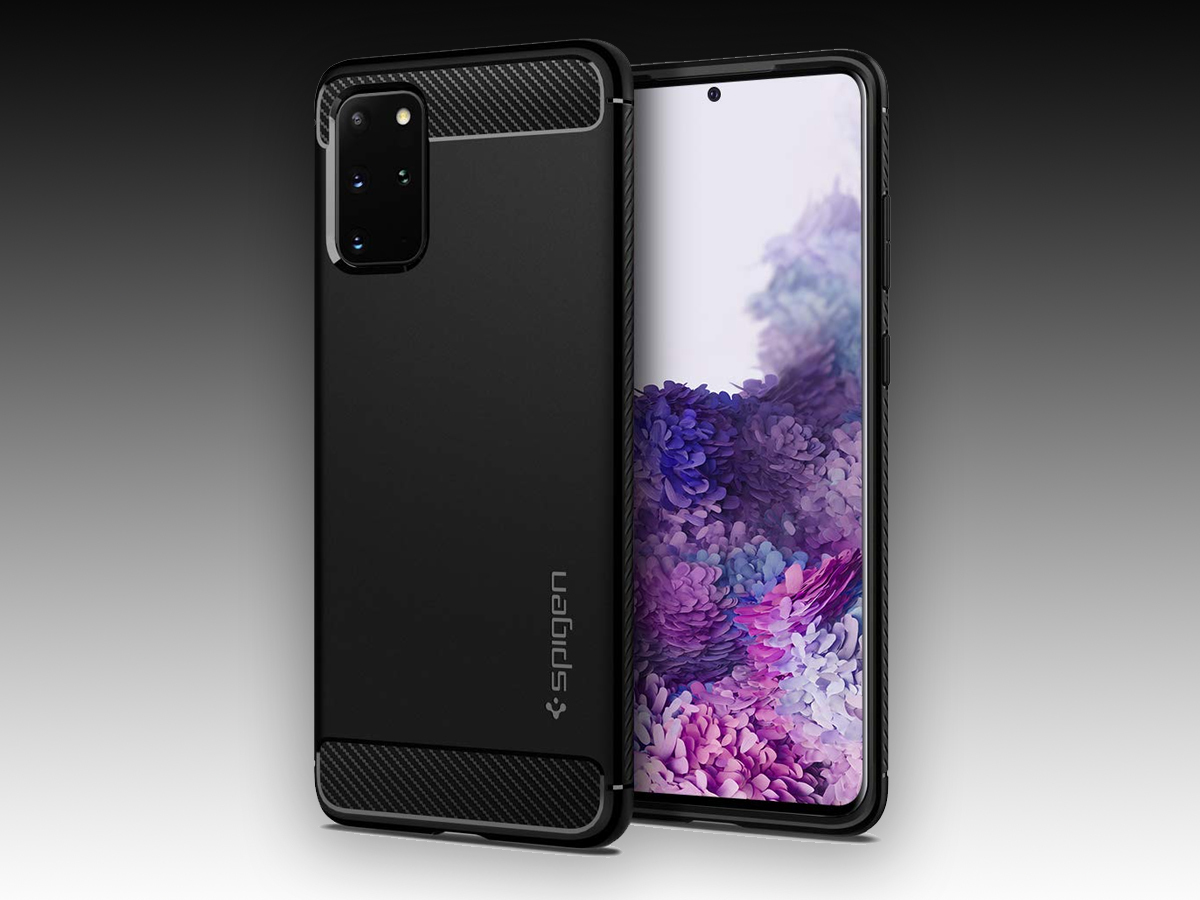 With a patented texture design, military grade protection afforded to you by the TPU material used here and a great price, this is the complete package!
clckr Clear Stand Case (£34.95)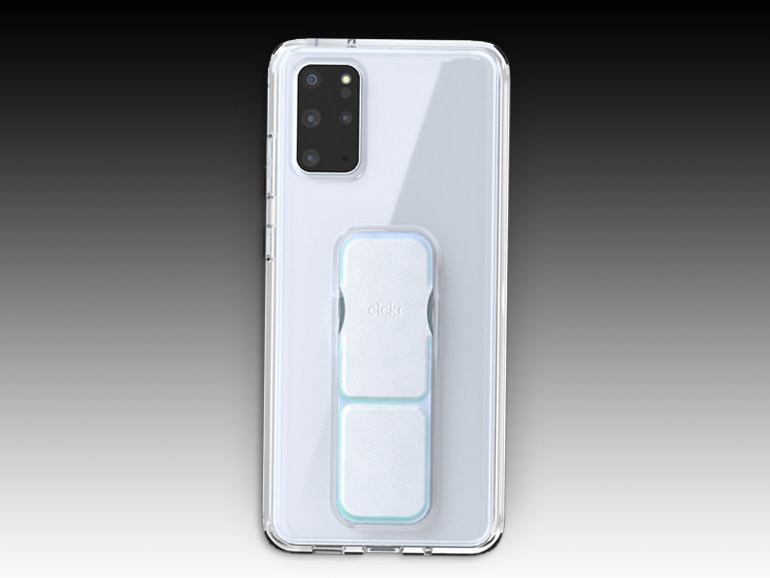 Love the idea of a popsocket, but despise how tacky they can look? Clckr's got your back with its stand case. The grippy sheet of plastic on the back brings two key functions – a stand that is more than ideal for those long video calls we're having with loved ones at the moment, and a nifty hand grip for when your hand's getting a little tired gripping a massive phone. A great functional choice.
Caseology Parallax Design (£13.99)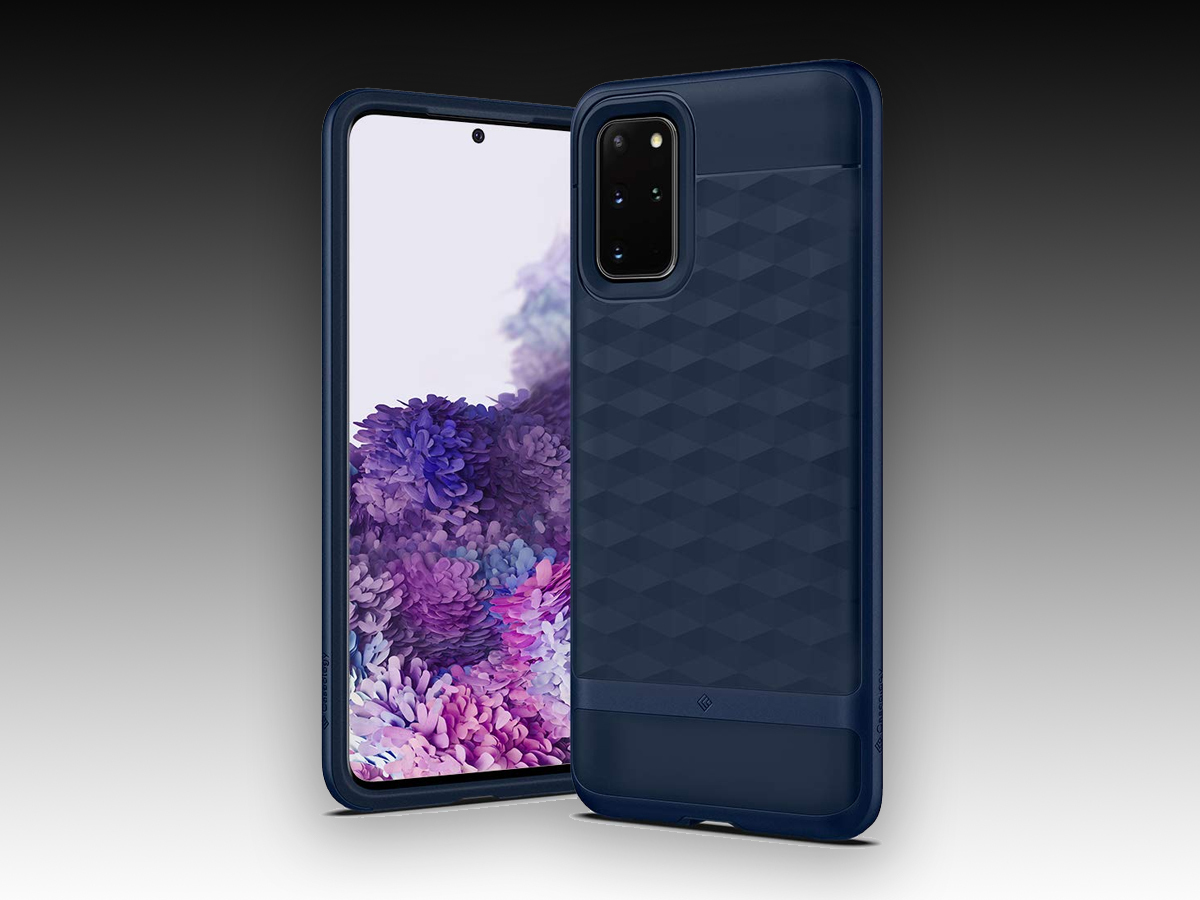 We could talk about the full protective frame with lip that raises above the screen, the anti-shock protection and all the other additions here, but really, it's all about that 3D parallax design on the back. Great for those who like to fidget.
Samsung LED Cover (£49)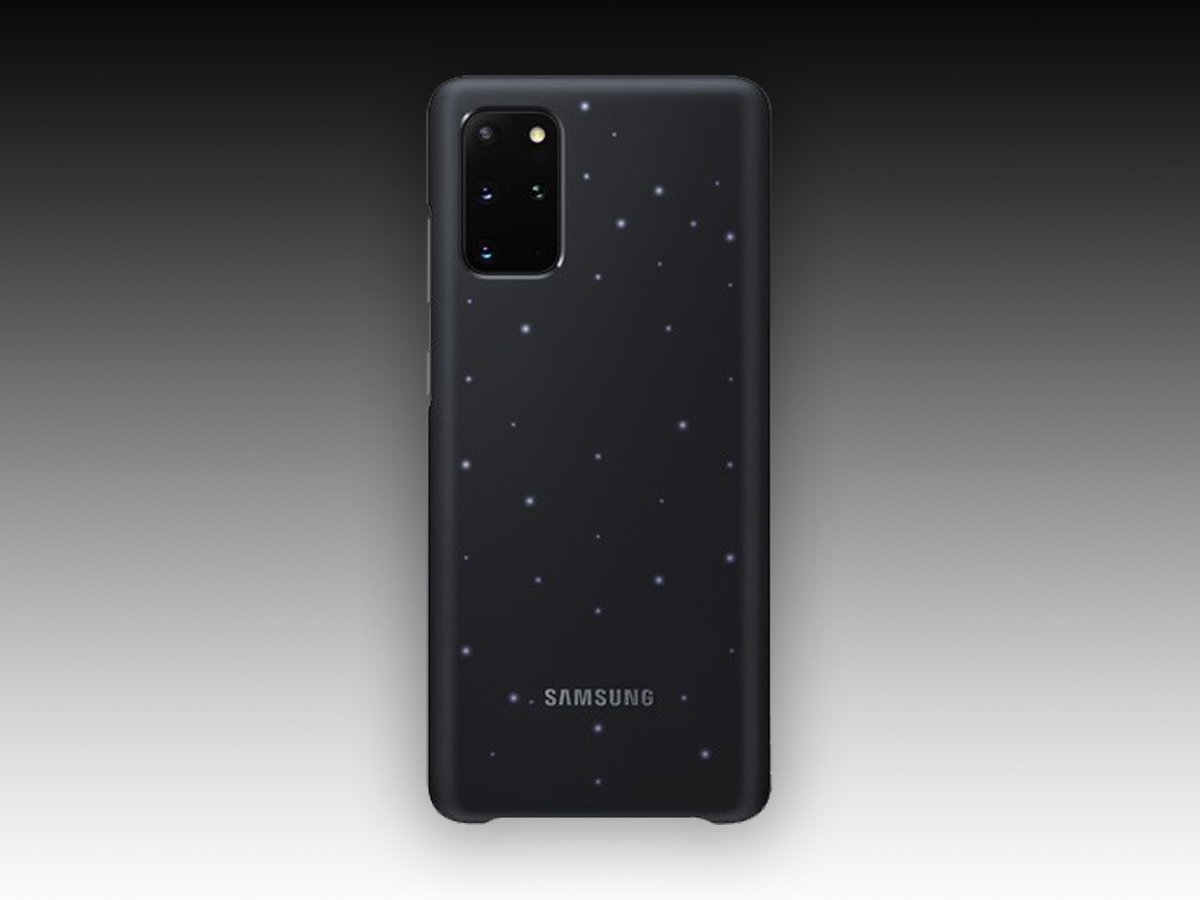 Let's make your phone sparkle…literally. The LED cover from Samsung gives your S20 Plus some nice mood lighting (or some simple notification icons if you want to give it some usefulness too)!
Best cases for Samsung Galaxy S20 Ultra
Temdan Heavy Duty case (£15.99)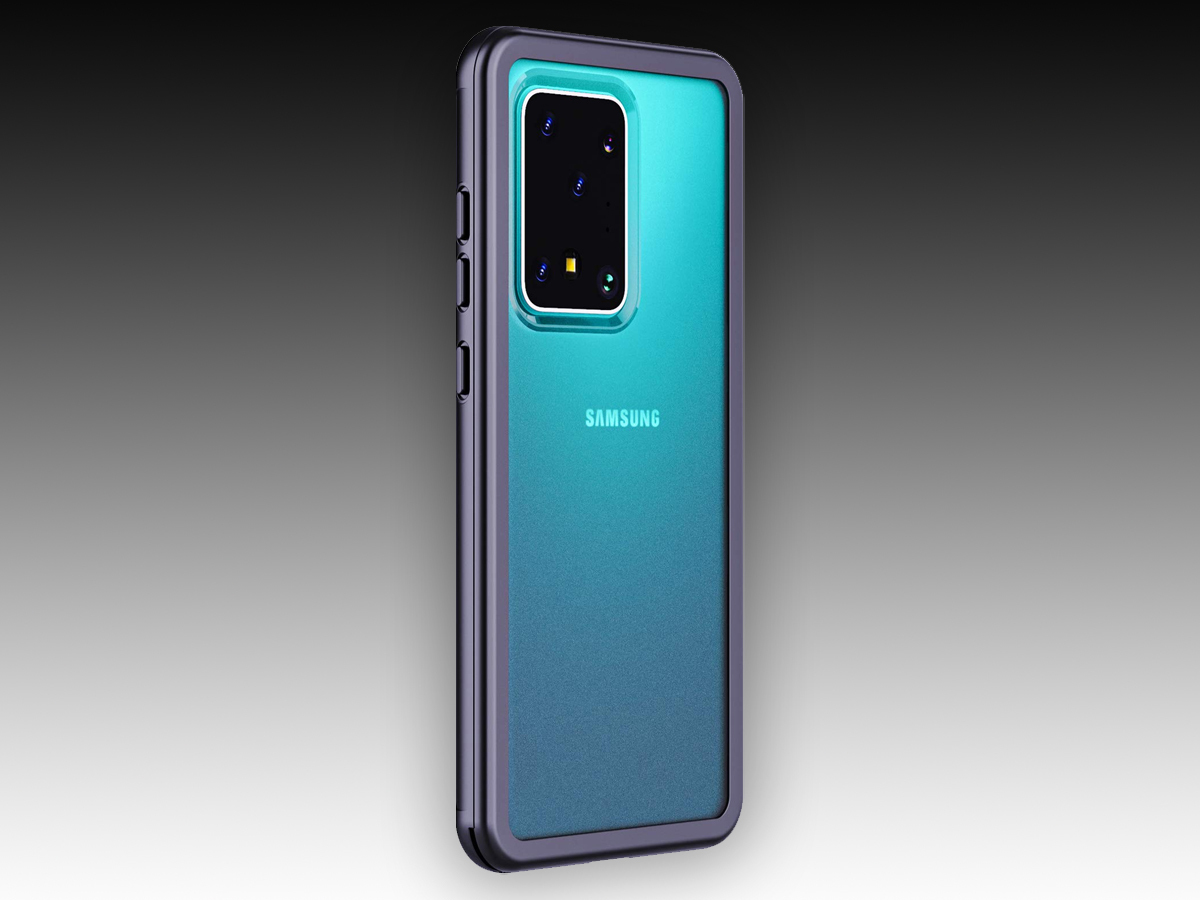 Let's be honest, you want to protect that Galaxy S20 Ultra with your life…or at the very least with a heavy-duty case. Luckily, Temdan has you covered with a case/screen protector hybrid.
Anccer Colourful Series (£9.99)
Seriously sleek and stylish – available in multiple colours. Anccer's entry onto this list is a cheap option that is super thin and really lets the phone's design speak for itself.
Samsung LED View Cover (£54)
Just because you want a wallet cover doesn't mean you have to hide essential information. Samsung's LED View Cover gives you a handy view of any essential information like notifications, time or any other custom additions you can put in alongside apps.
tech21 Studio Design (£19.95)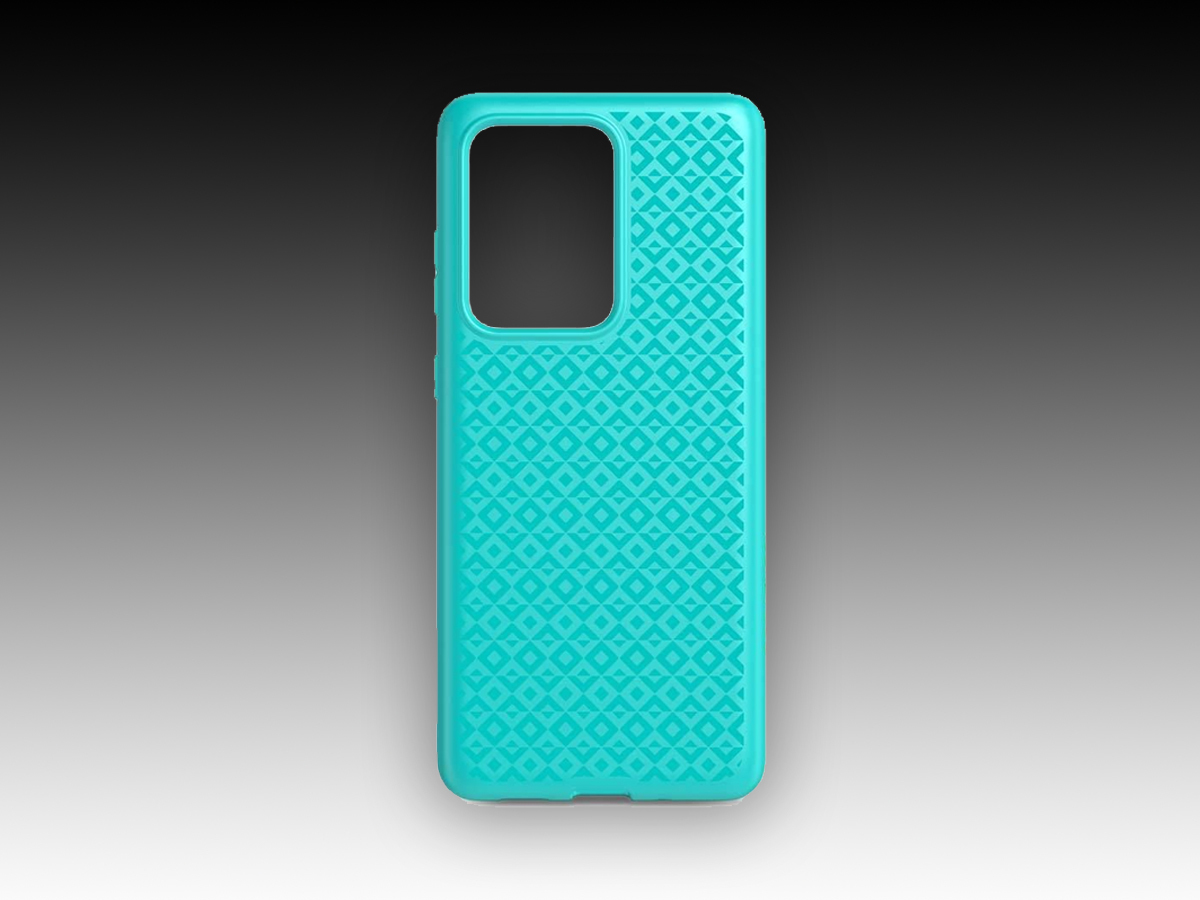 tech21 is back with another case on this list – adding a pop of colour and a nice textured design to the back of your GS20 Ultra. Microbe-fighting makes for a hygenic case, along with the 8-foot protection. Plus for those environmentally conscious amongst us, this has been made from plant-based materials.
Gear4 Oxford Eco Folio (£34.99)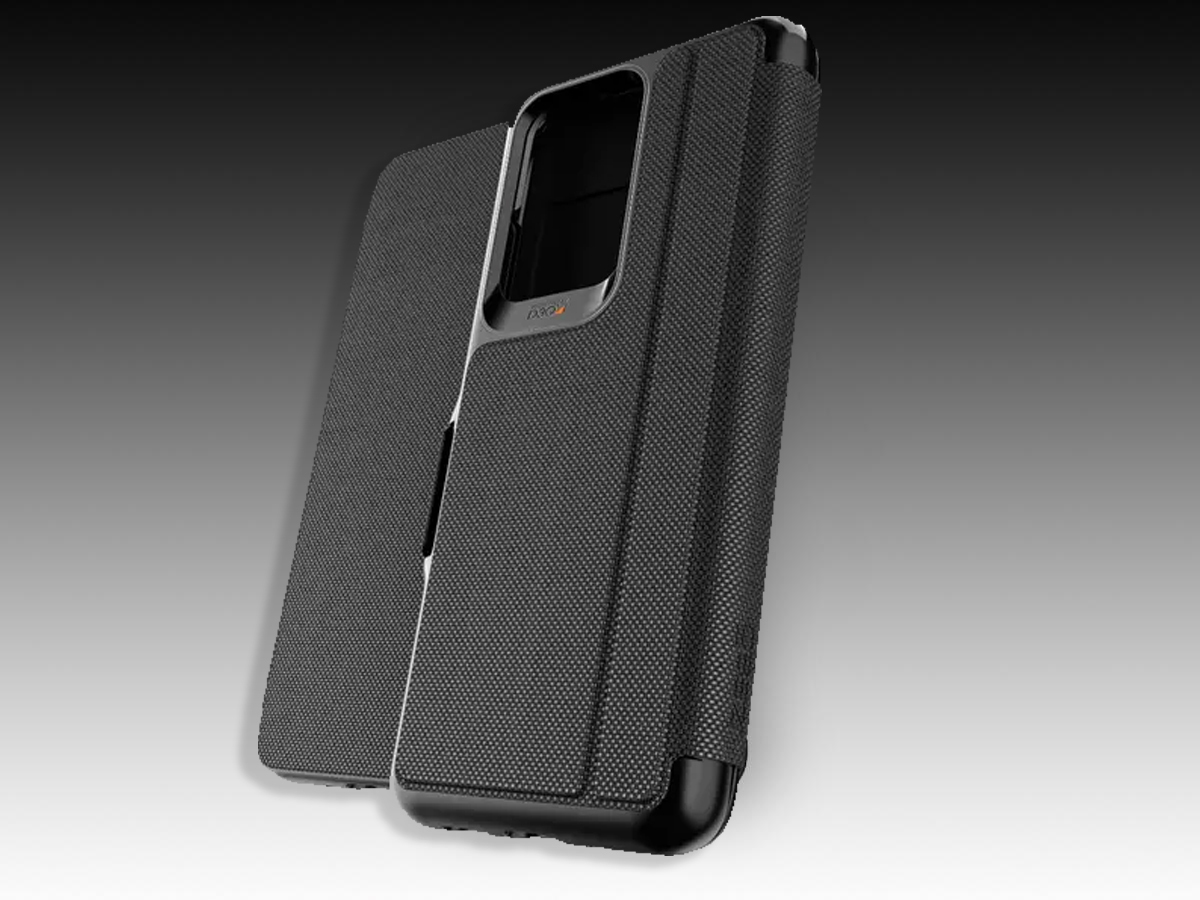 And finally, if you need a complete cover with plenty of drop resistance (up to 4 metres), then gear4 is a great way to go! Plus, it has an anti-bacterial coating and card slots, so it can act as your wallet also.