Audi brings a bazooka to the super saloon arms race
The upcoming S8 plus is a 597bhp supercar spanker in executive slacks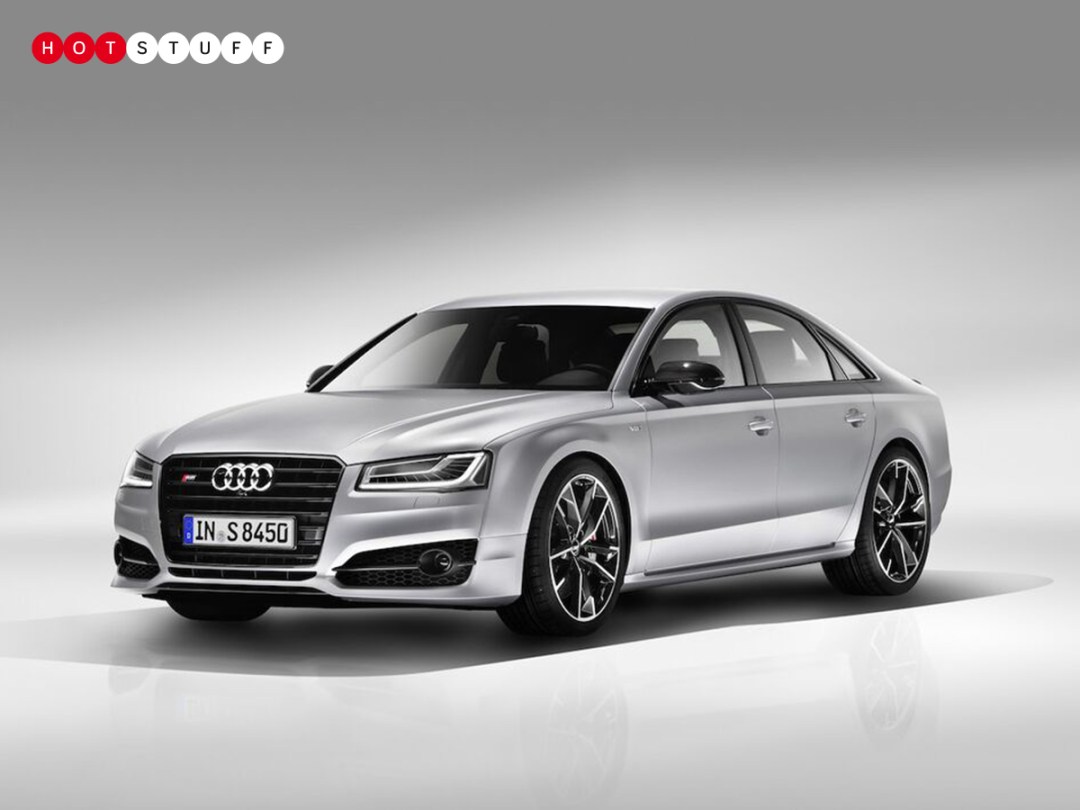 Come on, 598bhp is frankly ridiculous, isn't it?
Yes it is, and the big German manufacturers seem to be embroiled in a winky waving contest to prove who has the fastest executive saloon. And Audi just brought out its big guns, with the upcoming S8 plus.
It's a sleek speed machine that's powered by a 4.0-litre V8 TFSI and can tickle 189mph. Cheeky.
I just bought a Mercedes AMG S 65, should I have kept the receipt?
Ha ha, you silly scamp. But seriously, yes. Because despite your swanky motor boasting more horses under the bonnet, the new Audi features a featherweight, predominantly aluminium space frame, so it's lighter and therefore quicker to 62mph from a standstill.
It'll do it in just 3.8 seconds, in case you needed more bad news to completely ruin your day.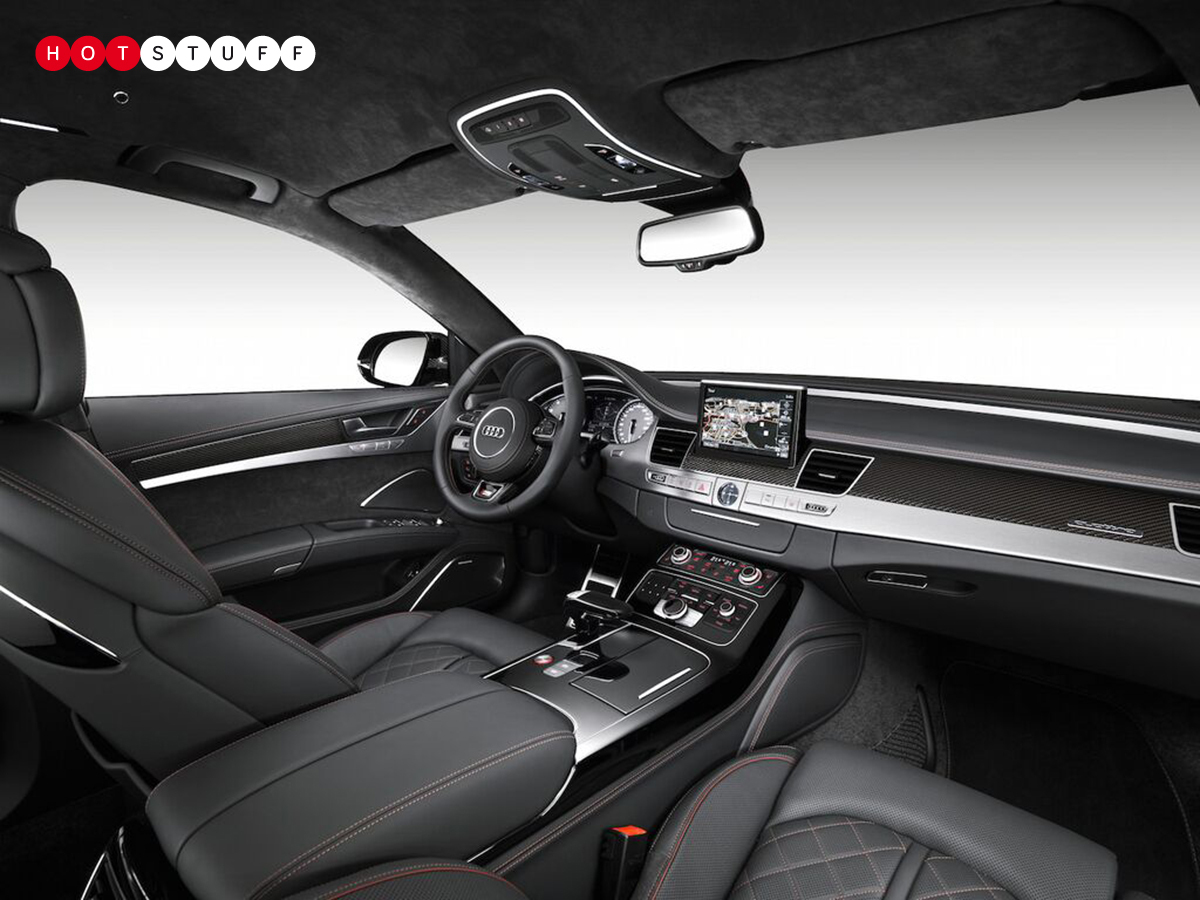 Are you going to tell me it's packed with cool gadgets, too?
No, it's absolutely spartan inside. It's like walking into the Tate Modern. Only joking, Audi's upcoming super cruiser features lots of neat touches that you can boast about at the golf club.
There's the standard Sport Adaptive Air Suspension, which works alongside the Dynamic Steering system to transform the S8 plus from a relaxing motorway barge into an enraged psychopath at the press of a button.
Plus, new Matrix LED headlights up front harness mapping data from the nav system and other sensors to individually dim or illuminate the 25 individual LEDs for the optimum pool of light without blinding oncoming traffic.
Tell that to Colin from the golf club and watch as he wells up with joy.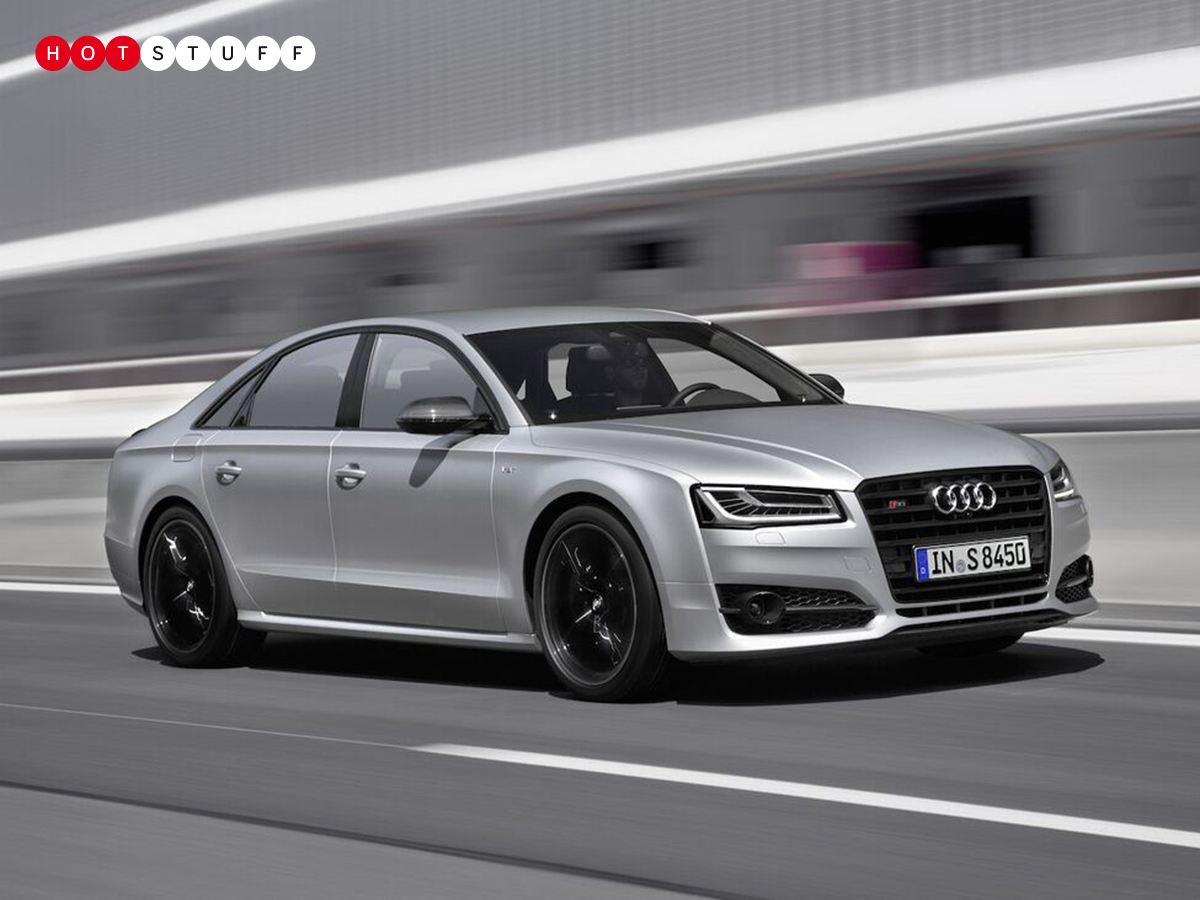 Yeah, but it's ruddy expensive, isn't it?
It will set you back £97,700 when it goes on sale in October but that buys you the same power output as almost seven A1 1.0 TFSI models. In the interest of maths and fairness, if you wanted seven A1 1.0 TFSI models it would set you back just £93,940. But you'd have seven A1 1.0 TFSI models and no one needs that.
I'm confused, throw some pointless facts at me…
Audi's S8 plus has the highest power-to-weight ratio of any premium sports saloon with all-wheel drive at 288bhp per tonne. It's also the fastest accelerating S model in the German marque's line-up.
Oh, and it now comes with a power door closure option. So when you've finished nudging 198mph and you're parked up outside whatever Travelodge you're staying in that night, you don't even have to use your arms to close the doors.