Apple Pay vs Android Pay: which is the best cash killer?
Is it finally time to give cash the old heave-ho? UPDATED: Four more UK banks join the Android Pay party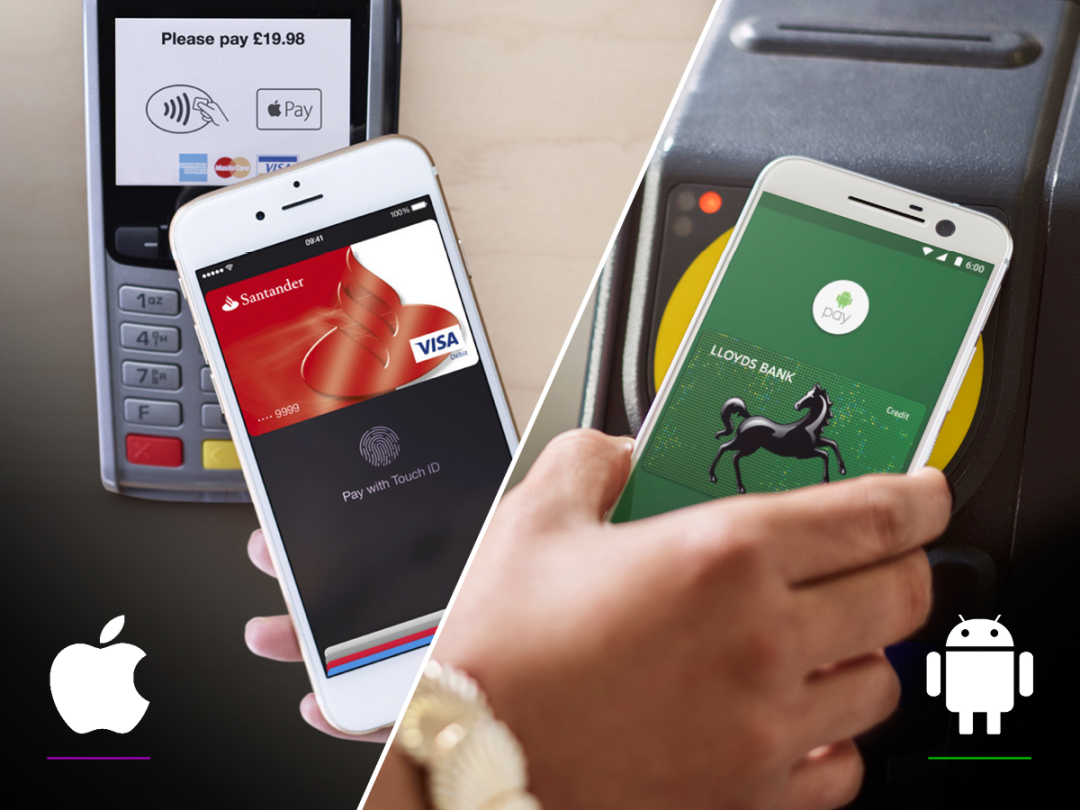 How often did you check your bank balance before you got a smartphone?
If your attitude to personal finance is as reckless as ours, then the era of mobile banking has been a minor revelation. Certainly, Stuff's overdraft is a lot more lonely than it ever was before.
Launched today in the UK, Android Pay aims to do the same job for your wallet and render it a relic of a bygone era. Just like Apple Pay for the iPhone and Apple Watch, this wireless payments platform allows you purchase a coffee, burrito or inedible product priced under £30 with your phone.
Like MP3 players, sat navs and compact cameras, it seems as though 'cash' is the next concept on the smartphone's hit list. But how do Apple Pay and Android Pay compare? And how else will you be able stare fondly at the face of Queen Lizzie? Read on for the answer to one of these questions.
Apple Pay hit the UK in July last year and quickly proved to be a popular bandwagon for major banks. To date, 16 institutions support the scheme, although HSBC, Lloyds Halifax and Barclays were all latecomers to the party.
At the time of writing, less than half of the banks that are signed up to Apple Pay have also buddied up with Android Pay. So Natwest, Barclays and TSB are all missing from the scheme at the moment with Google promising "new banks [are] being added all the time".
The problem? It looks as though some banks may be going it alone when it comes to wireless payments on Android. Barclays has already added the functionality to its own app for Google's operating system and isn't on the confirmed list of Android Pay partners.
Update 13/09/2016: As of today, four more UK banks – Santander, Natwest, Royal Bank of Scotland and Ulster Bank – have all officially joined Android Pay. And it's been announced that TSB will be following suit soon.
How to ditch your wallet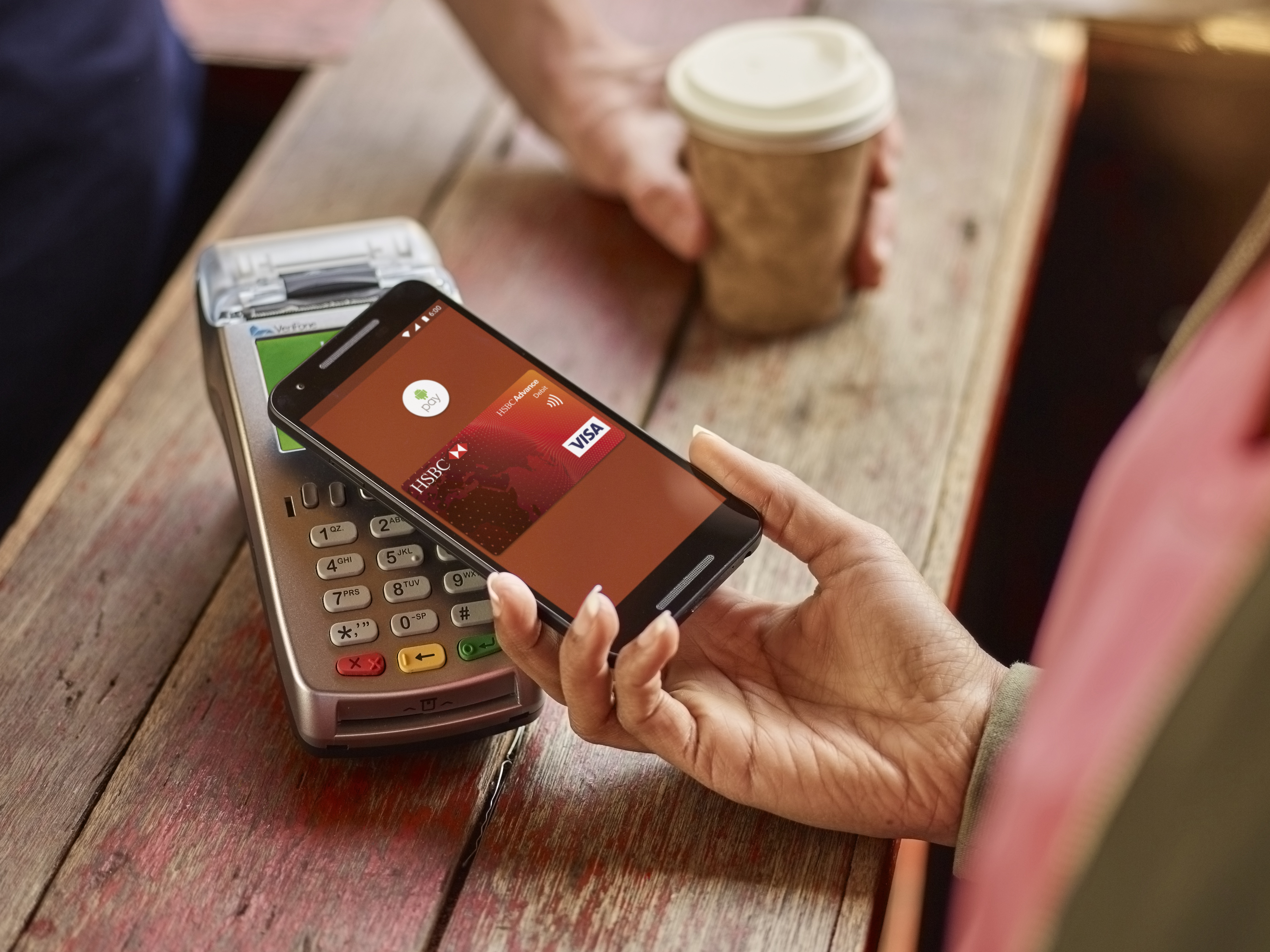 Using Apple Pay on an iPhone 6 or a more recent model is near-on effortless. The feature is baked into Apple's iOS operating system allowing you to add a compatible debit or credit card via its pre-installed Wallet app. You then just hold your phone in front of a compatible terminal, as you would with any contactless card, and you'll be prompted to scan your fingerprint via Touch ID to complete the transaction. It's just like magic, only Harry Potter never had to cough up his Knuts when casting 'Expelliarmus'.
Paying for impulse buys with an Apple Watch is similarly straightforward – you just double-press the side button, then hold the watch so it faces the reader. Unfortunately, there's still no news about when Android Wear watches will support Android Pay, but Google's payments scheme is slightly more simplistic when used with a smartphone.
For starters, you don't need a fingerprint scanner to take advantage of Android Pay. Only a NFC-compatible smartphone that's running on Android KitKat. So if you bought your blower in the last three years it should work just fine.
To get Android Pay, you'll need to download its app from the Google Play Store and add then register your compatible MasterCard or Visa card. Then you can just hold your phone up to a card reader and whisper 'Alohomora'. There's no need to open up the app every time you make a payment.
While Apple Pay requires you to validate every transaction, once you've approved a payment on Android Pay you won't have to use authentication for purchases under £30. So it's just that little bit slicker to use, especially if you're travelling via the TFL in London.
What about in-app payments?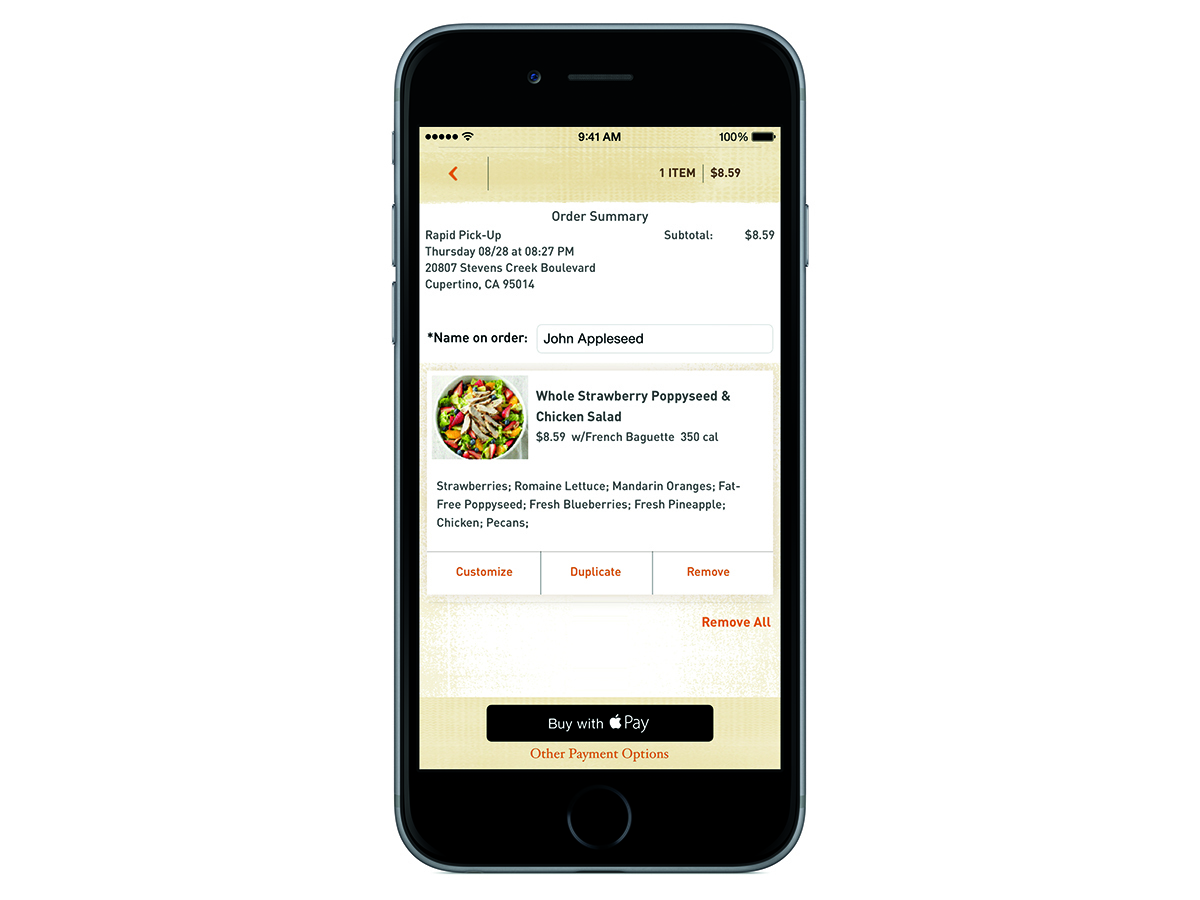 As well as working with compatible card machines, both Apple Pay and Android support in-app transactions. That means you can pay more easily for iTunes, App Store and Google Play downloads. Apple Pay is also used by a whole host of other apps like Dice, the ticket buying download, takeaway service Just Eat and Uber.
Unsurprisingly, Android Pay won't be quite so widely supported at launch but Deliveroo, YPlan and JD Sports are still signed up to the service. Airbnb, Uber and Airbnb, Domino's and, yes, Uber are 'coming soon' to Android Pay.
While you wait for them to arrive, the likes of Starbucks and Deliveroo will offer special deals Android Pay Day will kick off in June, with special offers and deals on the Tuesday before pay day to make that last week just a little bit less painful on the paycheque on the last Tuesday of every month to encourage people to try out Android Pay.
Is your money safe?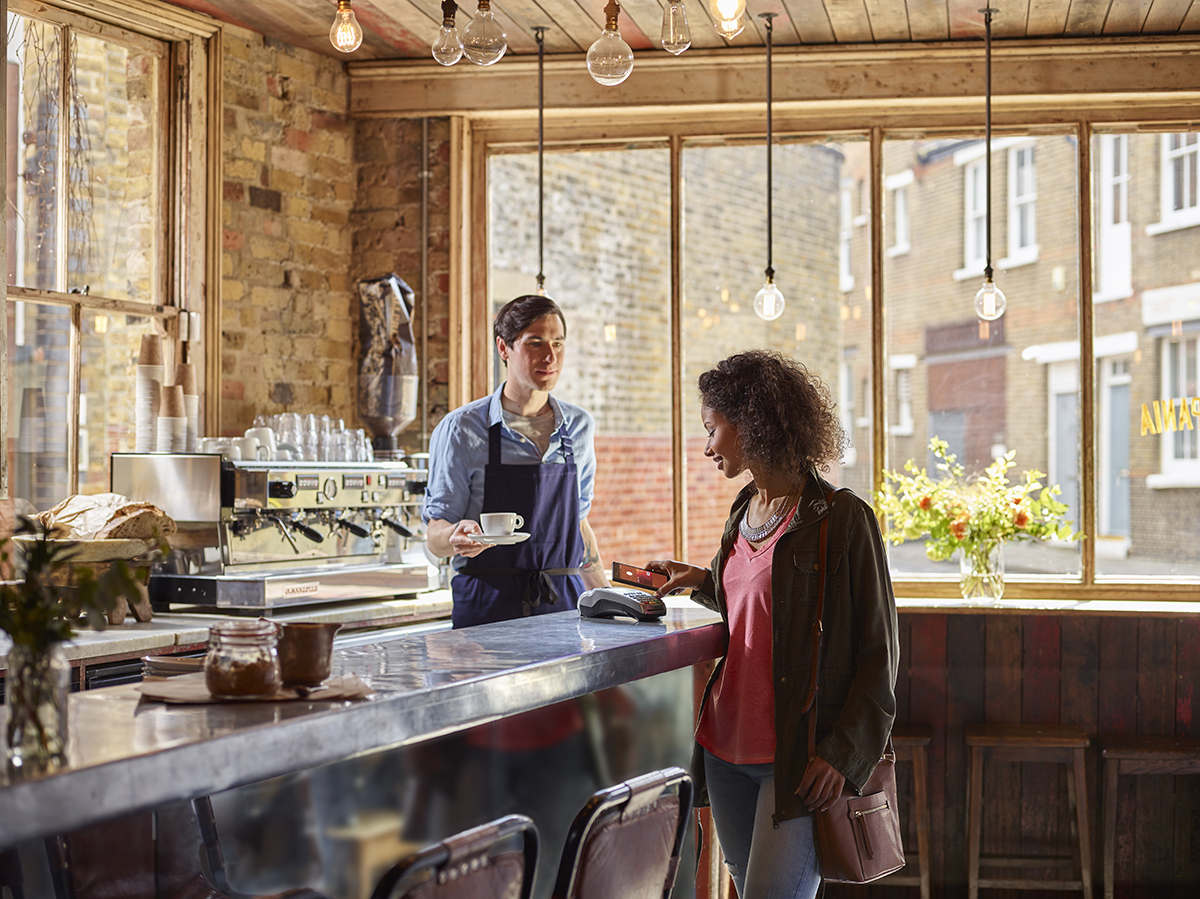 In short: absolutely.
Want a longer answer? Yes, because your card number is never shared with a vendor by either Apple Pay or Android Pay. Instead, a virtual account number is used. And once you've made a payment, you'll get an onscreen confirmation that makes it simple to catch any suspicious activity.
Just as Apple's 'Find My iPhone' app allows you to remotely wipe your device if it's lost or been stolen, the same applies with Android Device Manager. While there's good reason to be mindful about where your card details are stored and who can access them, both Apple Pay and Android Pay have ensured they're fully protected from nefarious types.
What about Samsung Pay?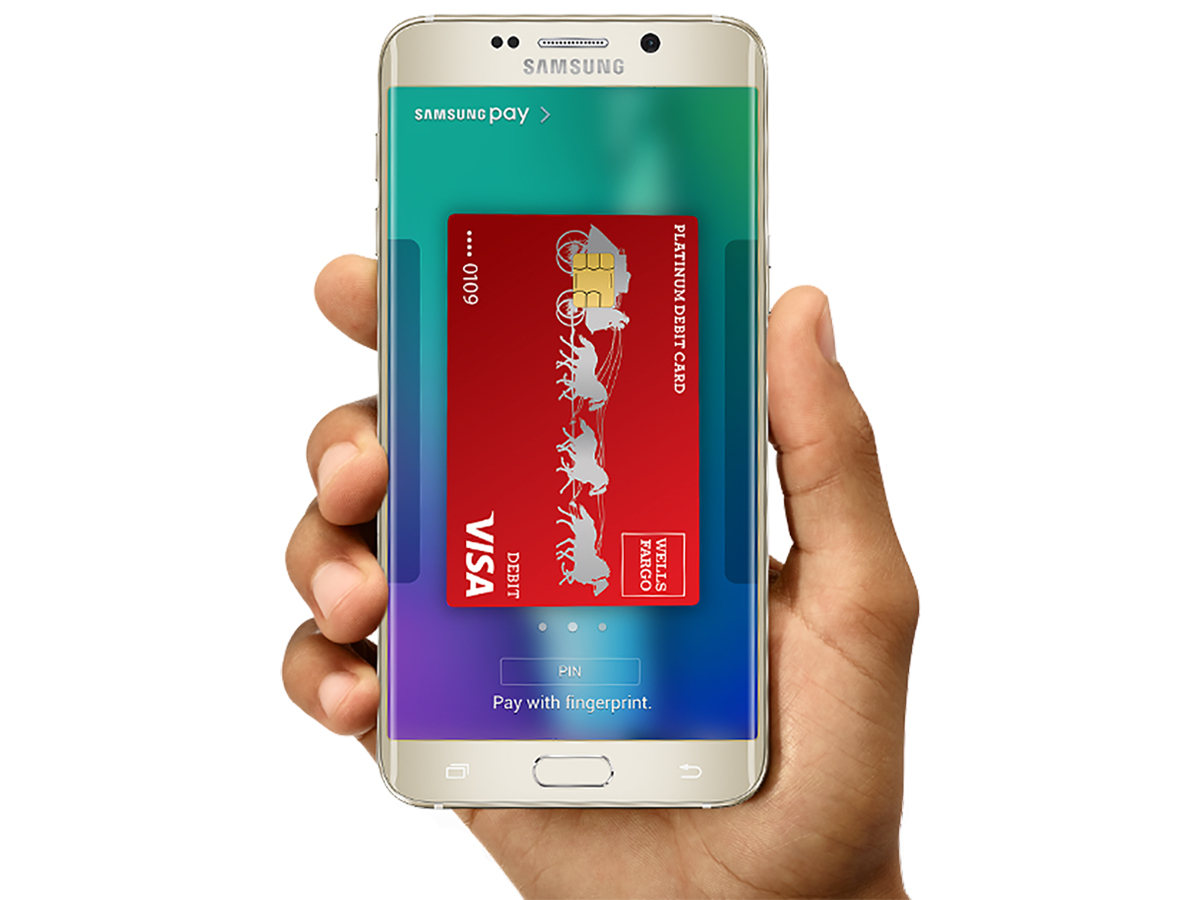 Samsung isn't inclined to trail in the wake of Google and Apple at the best of times and, with so much money to potentially be made from wireless payment schemes, it's rumoured to be launching its competitor scheme in the UK this month.
Naturally, no banks or retailers have been confirmed for the service but it will likely support the same Magnetic Secure Transaction technology that's been used in its US incarnation. Usefully, this allows you to pay wirelessly for products on card machines that don't support contactless payments. How? It's complicated, so just trust us when we say it works.
Apple Pay vs Android Pay: the verdict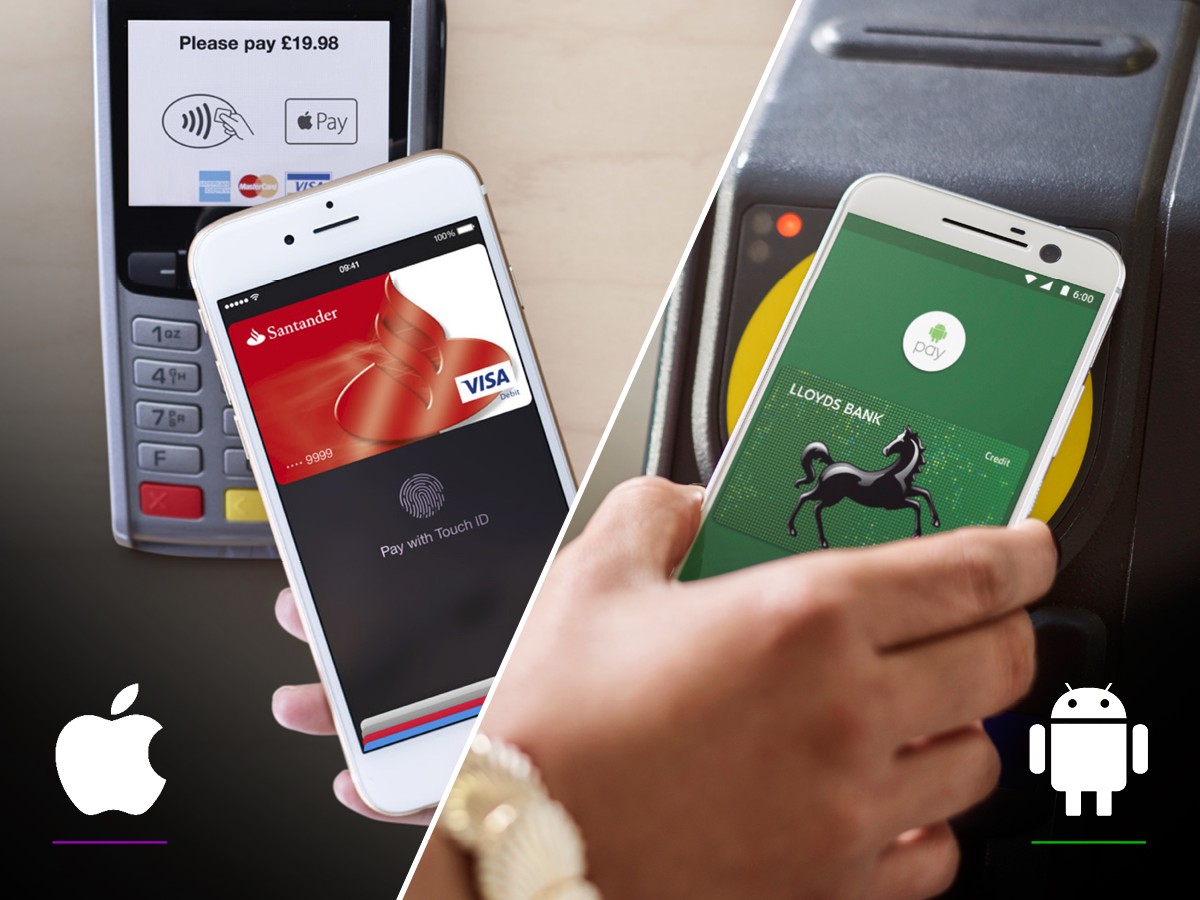 Since it's been available for about a year longer in the UK, it's not all that surprising that Apple Pay is the more accomplished platform when compared to Android Pay. Well, for the time being at least.
There are far more Android devices in the world than iPhones and that means there's a huge incentive for banks, retailers and apps to join the scheme – especially if their competitors are already signed up. When you consider Android Pay's general ease of use and its slick support for multiple payments under £30, it should soon be a match for Apple Pay – and now that more banks are coming on board, that day may not be far off.
Whatever phone you own, the good news here is that wireless payment schemes have finally hit the mainstream. They're simpler and more clutter-free than dealing with cash, so now's the time to get acquainted with your platform of choice.