Apple iPhone XS vs iPhone X: What's the difference?
With modest enhancements in tow, should you upgrade?
The iPhone XS just released late last month, and while it might seem excessive (XS-ive?) to consider upgrading from one £999 to the next, there are key differences from the iPhone X.
Sure, Apple largely stuck to last year's reinvigorated design, and who can blame them? But the usual annual enhancements pack in more power, a screen with improved dynamic range, better photos, and other benefits along the way.
So what really sets these phones apart? Let's break it down.
Design: The same, but gold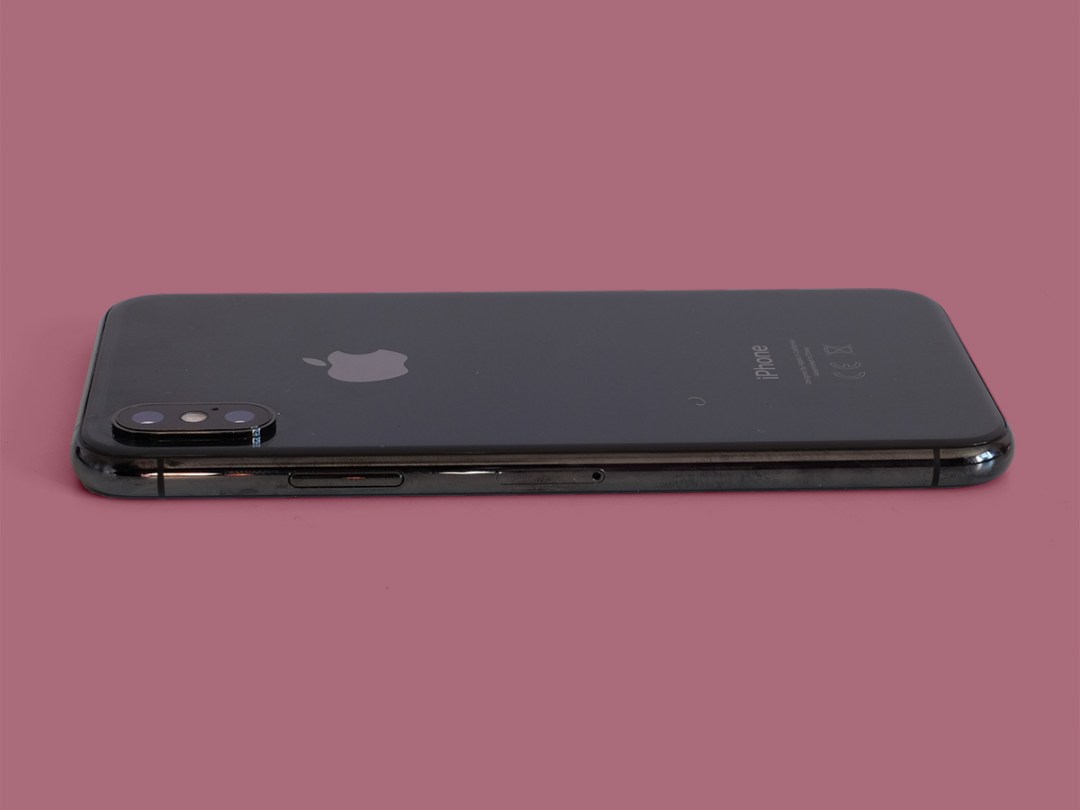 The iPhone X (right) was a revolutionary handset for Apple, scrapping the familiar bezel-and-home-button approach for an edge-to-edge display, that divisive notch, and a whole lot of premium polish. Granted, it cost a grand, but amazingly it felt worth every penny.
The iPhone XS (left) is not a revolutionary handset. It's identical from a visual standpoint, aside from the addition of a new Gold colour option. Still, what looked great the last time around hasn't faded after only a year.
Screen: Even more dynamic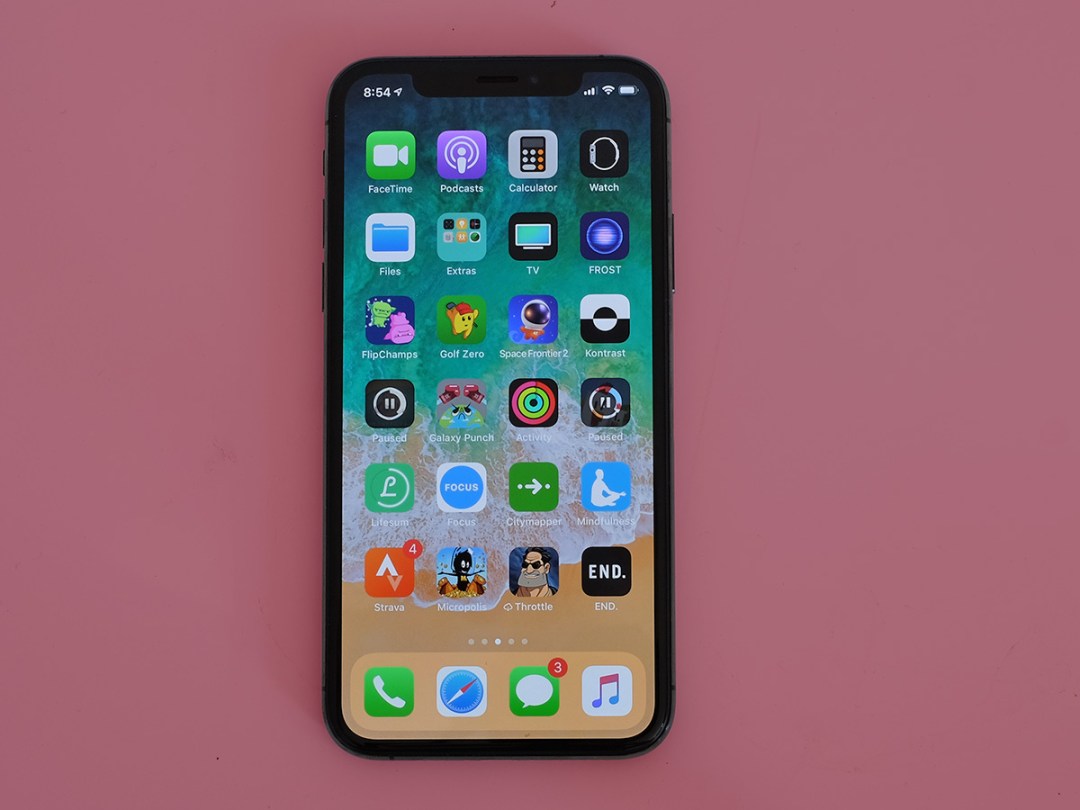 Likewise, there's not a whole lot of difference here. It's still a 5.8in OLED display at 2436×1125 (458ppi), and can handle HDR footage in both HDR10 and Dolby Vision flavours. Last year's Samsung-produced panel was an absolute treat, but the XS one is even better.
That's because Apple has packed in 60% more dynamic range than before, which means much bolder contrast, truer blacks, and more visual pop overall. It's a subtle difference side-by-side, but we'll take it. On the other hand, the larger iPhone XS Max offers the same kind of quality on a larger 6.5in panel, which makes even more of an impact.
And in any case, both are sure to be a noticeable upgrade over the lower-res, LCD screen of the new iPhone XR.
Camera: The biggest upgrade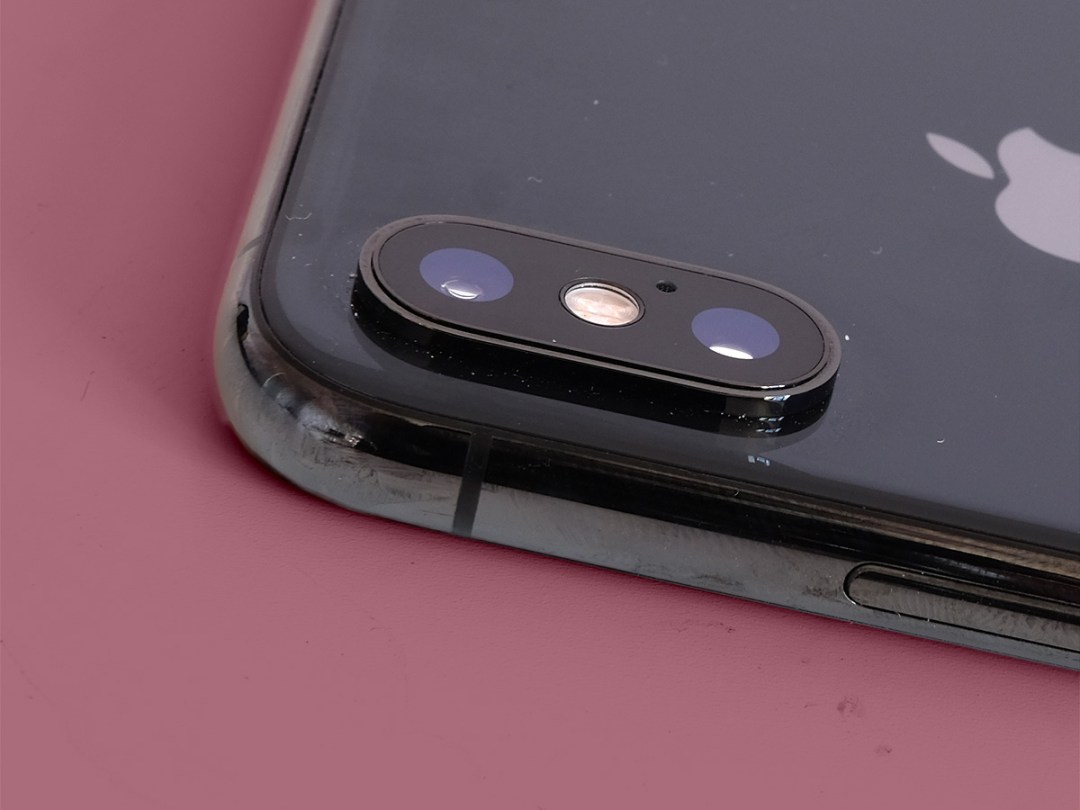 On paper, it might seem like Apple hasn't done much with the camera setup from the iPhone X. The XS still features a dual 12-megapixel camera setup on the back: one wide-angle (f/1.8) and the other telephoto (f/2.4). The dual-camera approach allows for blurred-backdrop Portrait photos, bokeh effects, and 2x optical zoom… just like before.
But speedier sensors and the new Smart HDR deliver improved highlight and shadow detail to photos, plus noticeably better low-light performance. In our testing, the expanded dynamic range provided punchier shots and less potential for blown-out areas in bright clouds, for example. It's also super speedy, capturing shots in an instant and showing off excellent image preview fidelity.
And the iPhone XS packs in another super-cool feature: a slider that lets you adjust the background focal depth after shooting Portrait shots, giving you manual control over the blur and bokeh.
On the front, again, the specs look the same: it's a 7MP camera flanked by sensors that enable Face ID security and Animoji. But now it's faster and more secure than before, plus the same kind of focal depth slider is available for selfie Portrait shots, as well. All told, front and back, there are some big benefits to the iPhone XS over the iPhone X.
Performance: More power!
The A11 Bionic chip in the iPhone X and iPhone 8 models was the fastest smartphone chip on the market until the A12 Bionic debuted with the iPhone XS, and sure enough, it's the new heavyweight champion.
The two performance cores within are up to 15% faster, while the four efficiency cores require up to 50% less power than the A11 Bionic. Apple's new GPU likewise pumps up the graphics performance, plus the hugely-enhanced Neural Engine allows up to 5 trillion operations per second, a nine-fold improvement. The Neural Engine empowers things like augmented reality and machine learning, and pays dividends across the OS and its apps.
With the RAM also bumped up to 4GB over 3GB in the iPhone X, the iPhone XS can handle a bit more processing strain and stay speedy amidst ample multitasking demands. Granted, the iPhone X felt plenty fast and so does the iPhone XS, so it's not like you'll even notice the power bump in most of your day-to-day tasks.
Battery and perks: Just a smidge more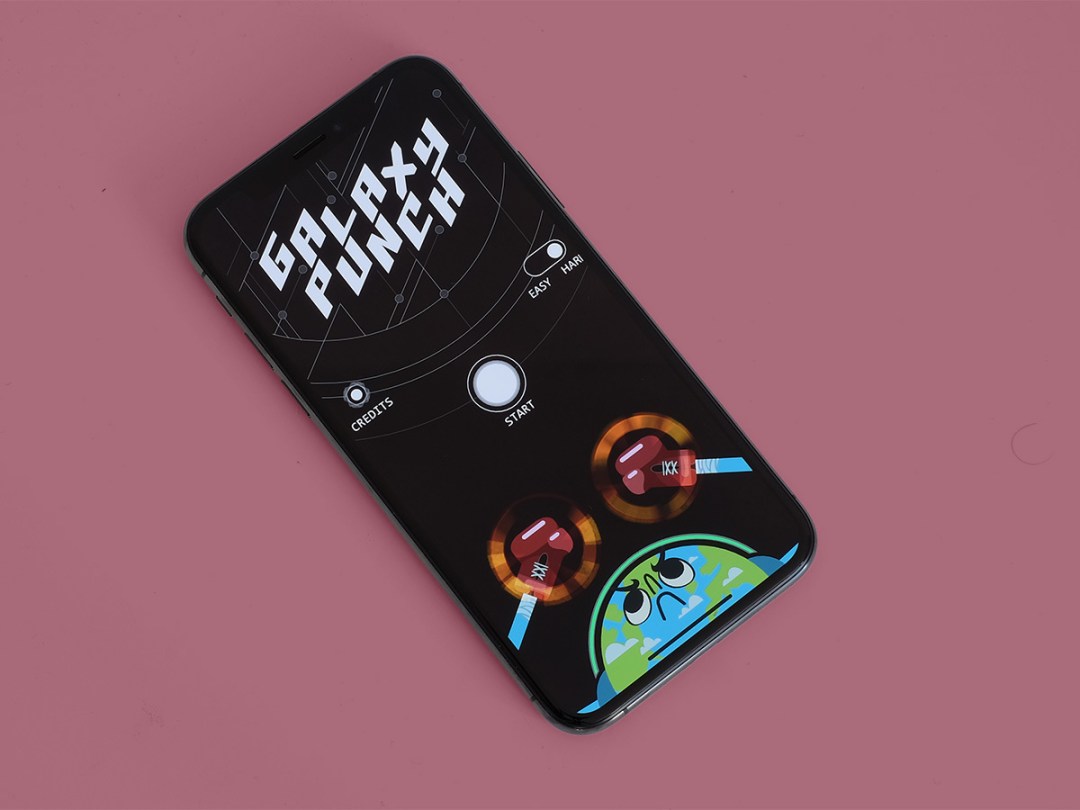 As for battery life, the 2,658mAh battery pack is actually smaller than that of the iPhone X (cue eye-roll), but thanks to improved efficiency, it can last about 30 minutes longer says Apple. That's hardly worth boasting about, but it's something. Officially, Apple estimates up to 12 hours of internet usage and 14 hours of video playback. It's a suitable all-day battery with average use, just like the last one.
This time around, Apple is offering more storage on the top end, although you'll certainly pay for it. Along with the 64GB and 256GB options from the iPhone X, the XS also has a 512GB version available. Still no expandable storage, however. Surprise, surprise.
Verdict: They're close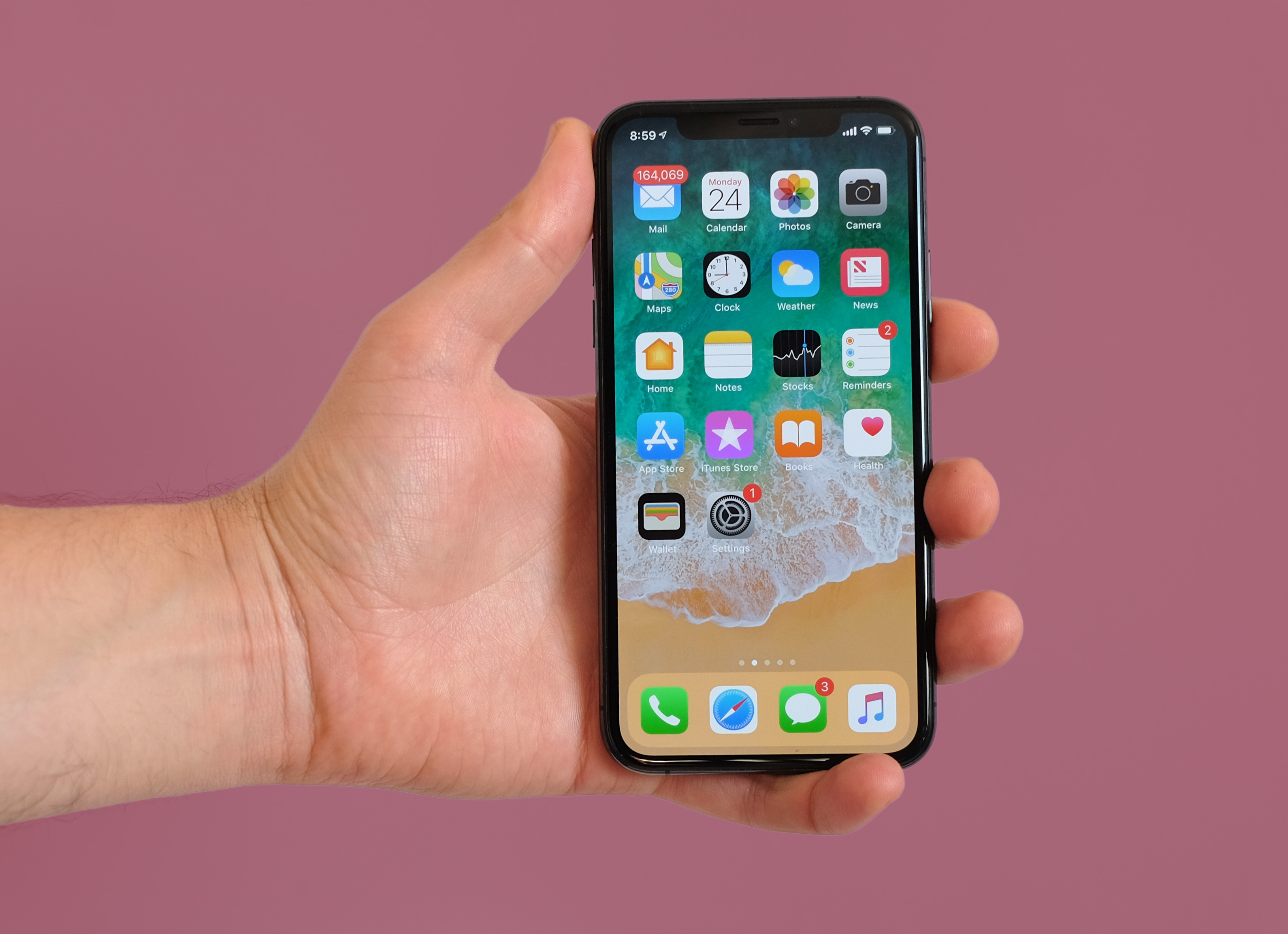 The iPhone XS is the classic Apple revision model: it takes the revolutionary upgrade of the previous year's edition and adds in numerous refinements and enhancements.
That's great news if you held out on the iPhone X, but it's sure to make current iPhone X owners a bit antsy. Granted, there are no individually enormous upgrades here, but collectively they add up to some nice perks.
Should you upgrade? If you're in an annual upgrade program that lets you easily jump ship to the next big thing, then you might consider it – but you might also shift larger with the iPhone XS Max or cheaper/more colourful with the iPhone XR.
If not, then we don't think the iPhone XS is worth any great expense or hassle if you're considering replacing the still-brilliant iPhone X. You already spent a boatload of cash on last year's phone and it's still an incredible device. Enjoy it for a while.