Apple iPhone 5s vs Sony Xperia Z1 Compact
Who will win this clash of the 4in titans?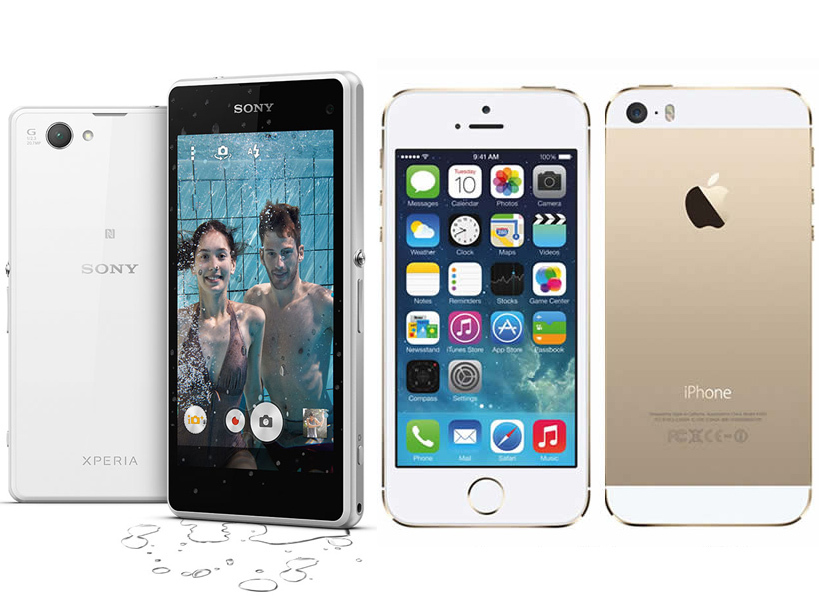 iPhones have always been the smartphone of choice for people who want a smaller easy-to-manage screen size without compromising on specs and power. But now there's mini, mighty competition in the form of the Sony Xperia Z1 Compact.
It laughs in the face of weaklings like the Samsung Galaxy S4 Mini and HTC One Mini, and it's here to try and knock the iPhone 5s out cold.
Let's see if it manages to do just that…
Quality all around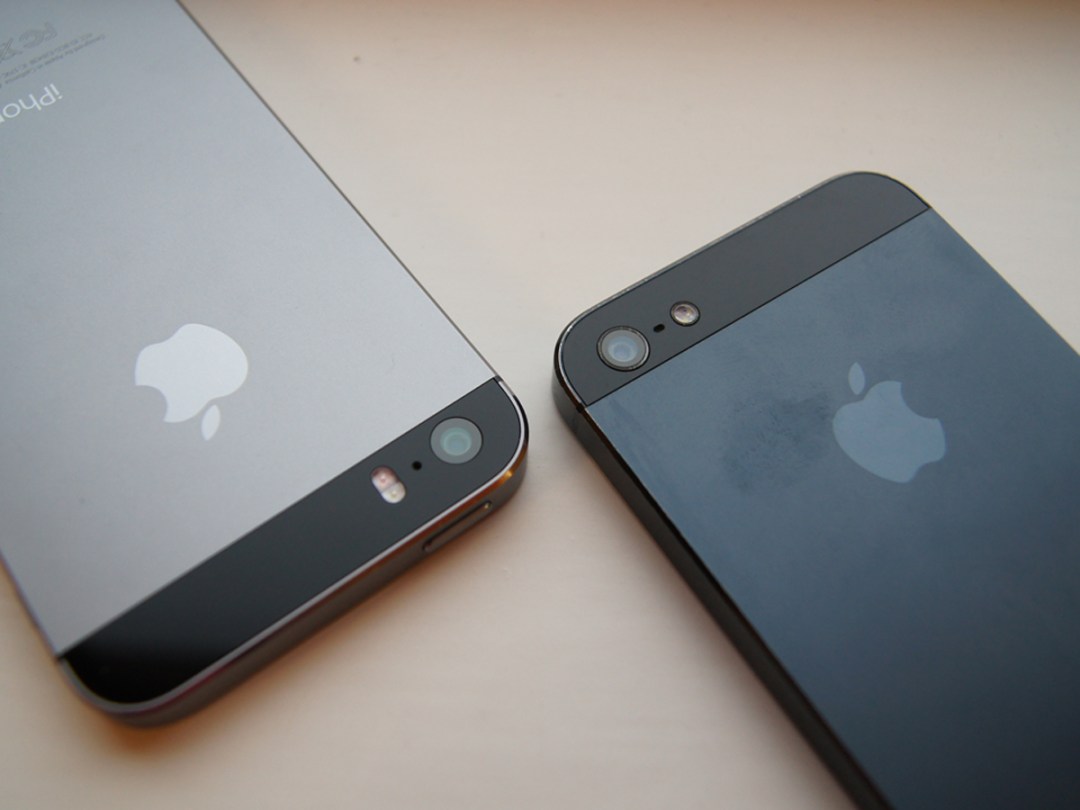 Apple normally walks away from the build quality round with an easy victory, but the Xperia Z1 Compact has inherited the premium DNA of its larger Xperia Z1 brother, so it's definitely no walkover.
Slathered in glass on both sides with metal edges, the Z1 Compact feels every bit as premium as the iPhone 5s, and it's available in everything from black to eye-searing yellow.
The plastic port covers might let the Z1 Compact down a little bit, but they bless it with waterproof superpowers. Try dropping your iPhone 5s in the toilet and see how it fares. Or don't.
The iPhone 5s feels every bit as premium as any Apple product we've held before it and it's noticeably thinner and lighter than the Z1 Compact. It's beautiful to look at, and a pleasure to hold, and you'll want to caress it every time you slip it out of your pocket.
So then. In one corner we have the solid, stockier well-built Z1 Compact. In the other, the sleek and graceful iPhone 5s.
Both are well-crafted premium devices that will appeal to different tastes, but the Xperia Z1 Compact just edges out ahead, thanks to its waterproof powers.
Winner: Sony Xperia Z1 Compact
Mini screens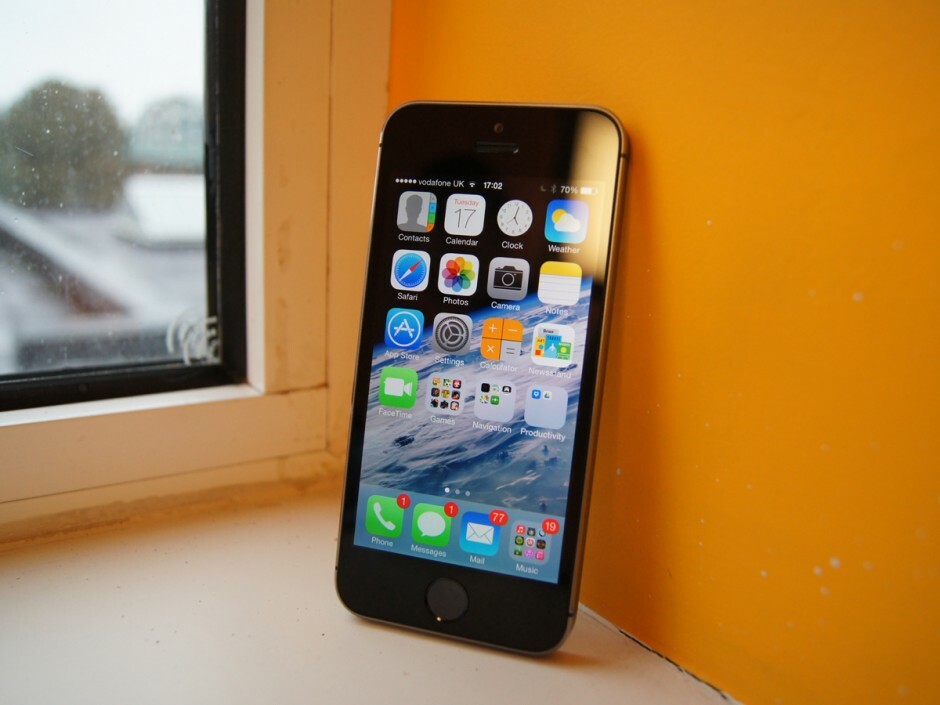 The iPhone 5s' 4in screen with its count of 326ppi is sharp, bright, has excellent viewing angles and serves up crisp whites.
The Xperia Z1 Compact's display is a little larger at 4.3 inches but has a slightly higher 342ppi, thanks to its 720p resolution.
While you won't notice any difference in sharpness unless you ram your eyeballs against the screens (we wouldn't recommend this), the iPhone 5s' screen is a little brighter with purer whites and text when browsing seems a little sharper.
The Z1 Compact makes up for this with slightly more vivid colours and darker blacks. It's also got far better viewing angles than that of its larger Z1 brother, and matches the excellent viewing angles of the iPhone 5s.
Both devices have excellent screens but the iPhone 5s pips the Z1 Compact to the post thanks to its slightly sharper, brighter screen, and dazzling whites.
Winner: Apple iPhone 5s
Oh snap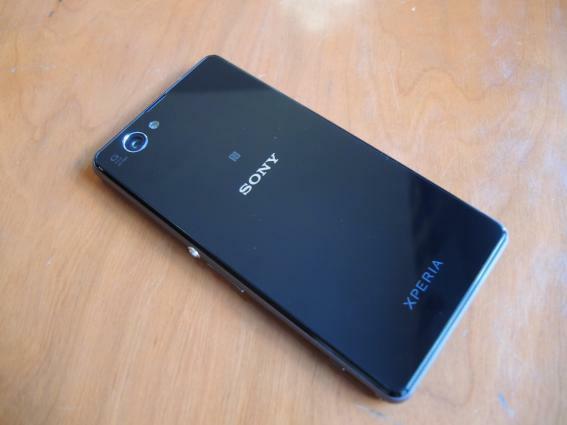 The iPhone 5s' camera might be an 8MP offering in a sea of high megapixel cameras, but it still produces some of the best, most accurate smartphone snaps around.
It's got some formidable competition in the Z1 Compact though, thanks to its huge 20.7MP sensor – the same one found in the full-size Xperia Z1.
Those extra megapixels mean that you an crop into photos without losing as much detail – something the iPhone 5s and its 8MP snaps suffer with.
The Z1 Compact also offers tonnes of extra features from Superior Auto Mode to manual mode which lets you tweak the exposure yourself. It's also got a dedicated shutter button to start up the camera app in an instant and take photos, though it's a little too small and stiff for our tastes.
There's also a fun AR mode and Timeshift which takes snaps both before and after you press the shutter button, letting you choose the perfect shot. The Z1 Compact even lets you live stream to Facebook, though why you'd want to is beyond us.
The iPhone 5s keeps things much simpler, which is actually no bad thing. The Z1 Compact can be a little overwhelming with its array of settings and options while the iPhone 5s will be much easier to pick up and start shooting.
The iPhone 5s also has a genuinely cool slow motion video mode which will come in more handy than live streaming your hangover fry up on Facebook.
In practice, the iPhone 5s still produces clearer, more detailed shots than the Z1 Compact, and you'll get better photos from it unless you want to crop into a lot of snaps post-shot – something the average upload-to-Facebook crowd will rarely do.
The iPhone 5s' dual white/amber LED flash also prduces more natural skin tones and colours.
For most people, the iPhone 5s will be the better choice for a quick point-and-shoot snappers, thanks to its detailed, accurate shots and quick, easy-to-use controls.
Winner: iPhone 5s
Power and endurance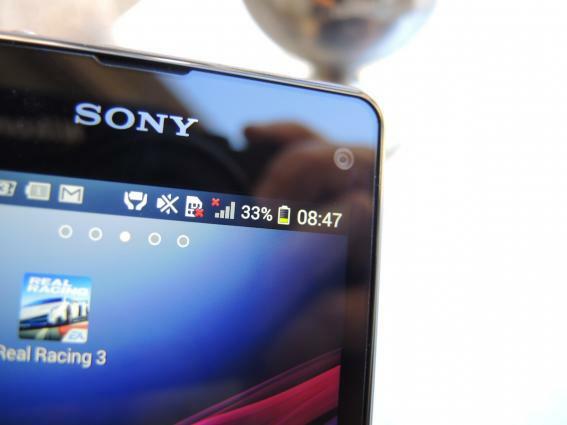 Neither the iPhone 5s with its 64-bit A7 processor, nor the Z1 Compact with its quad-core Snapdragon 800 innards, will leave you wanting for power.
Games, multitasking, apps – you name in, they can handle it with ease.
While Apple fans are used to all this power on a smaller device, the Xperia Z1 Compact is refreshing, as it's the first truly no-compromise Android phone with a smaller display. No other Android phone its size even comes close.
The Xperia Z1 does come out ahead of the iPhone 5s on battery life though, thanks to its larger 2300mAh offering, compared to the iPhone 5s' smaller 1560mAh battery.
Unlike the iPhone 5s, the Z1 Compact will happily last a day before needing a top up.
While it's a draw on the power front then, the Z1 Compact easily wins on battery life.
Winner: Sony Xperia Z1 Compact
OS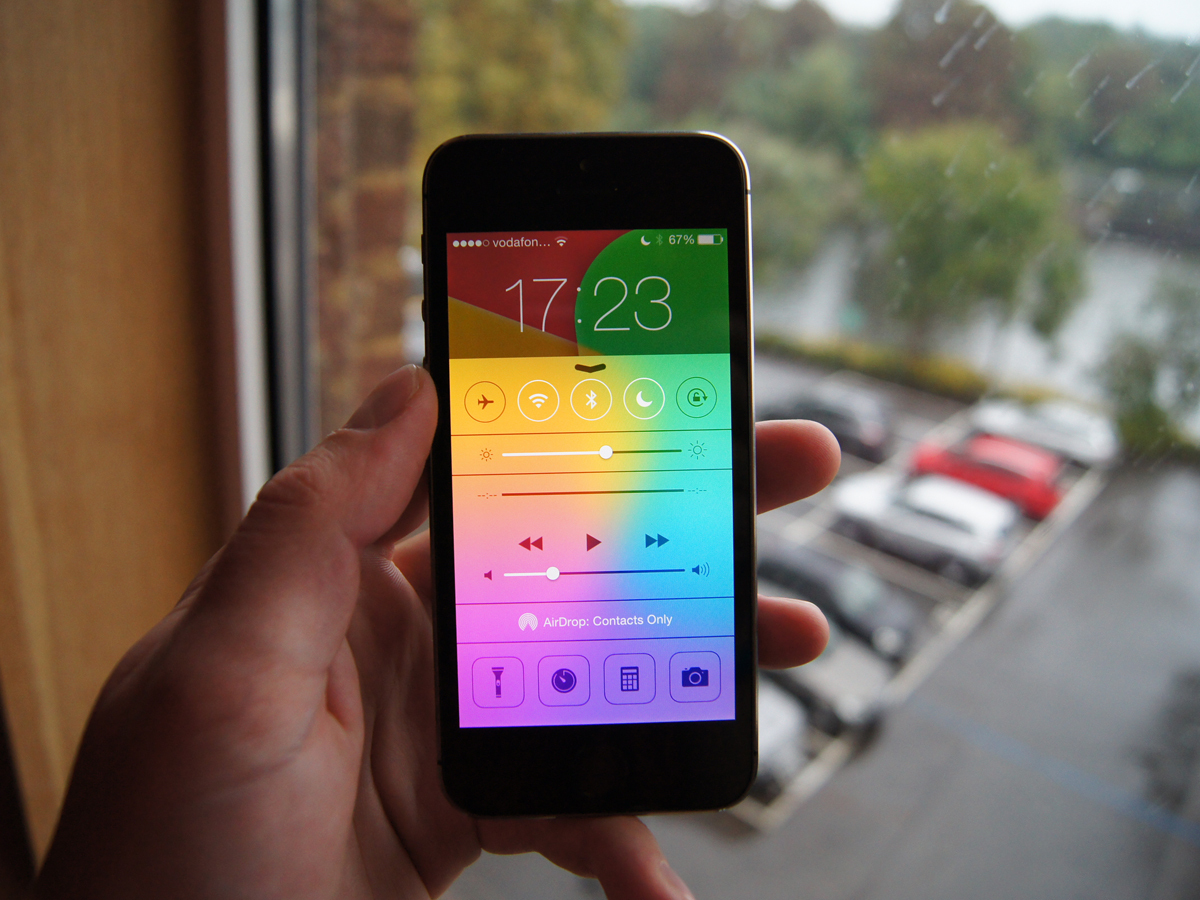 If you're a fan of Apple's gorgeous iOS 7, then there's clearly one winner.
But unlike more bloated Android handsets like the Galaxy S4 or LG G2 which have heavily modified versions of Android, Sony's Android tweaks are thankfully minimal and won't bash you in the face with cartoony icons or crowded features.
While the Z1 Compact is still running Android 4.3, we expect to see an update from Sony to Android 4.4 KitKat in the (hopefully) near future.
Winner: Draw
Verdict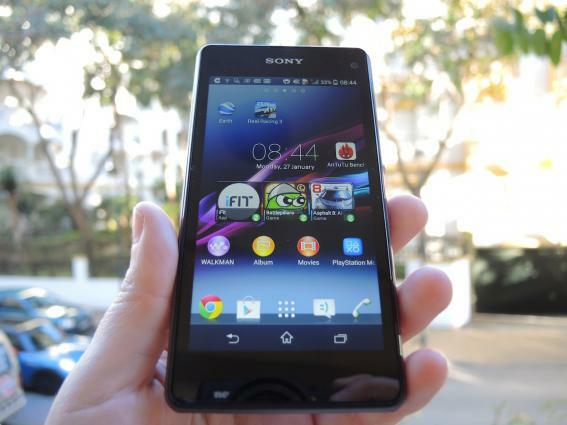 As long as you're not set on Android, the iPhone 5s edges out as the slightly better choice, thanks to its combination of good looks, premium build, sharp screen, fantastic camera and all the beautiful thrills that iOS 7 has to offer.
Having said that, the Xperia Z1 Compact offers a waterproof build, plenty of power, a decent camera and a formidable battery life for £430 – £120 less than the iPhone 5s.
You can't go wrong either way, so enjoy whichever one ends up gracing your pockets.
READ MORE: Top 10 best smartphones in the world