9 ways Windows 10 shakes up Microsoft's smartphone experience
If you're using a Windows Phone 8 device, the next big upgrade has several new features and tweaks in store for you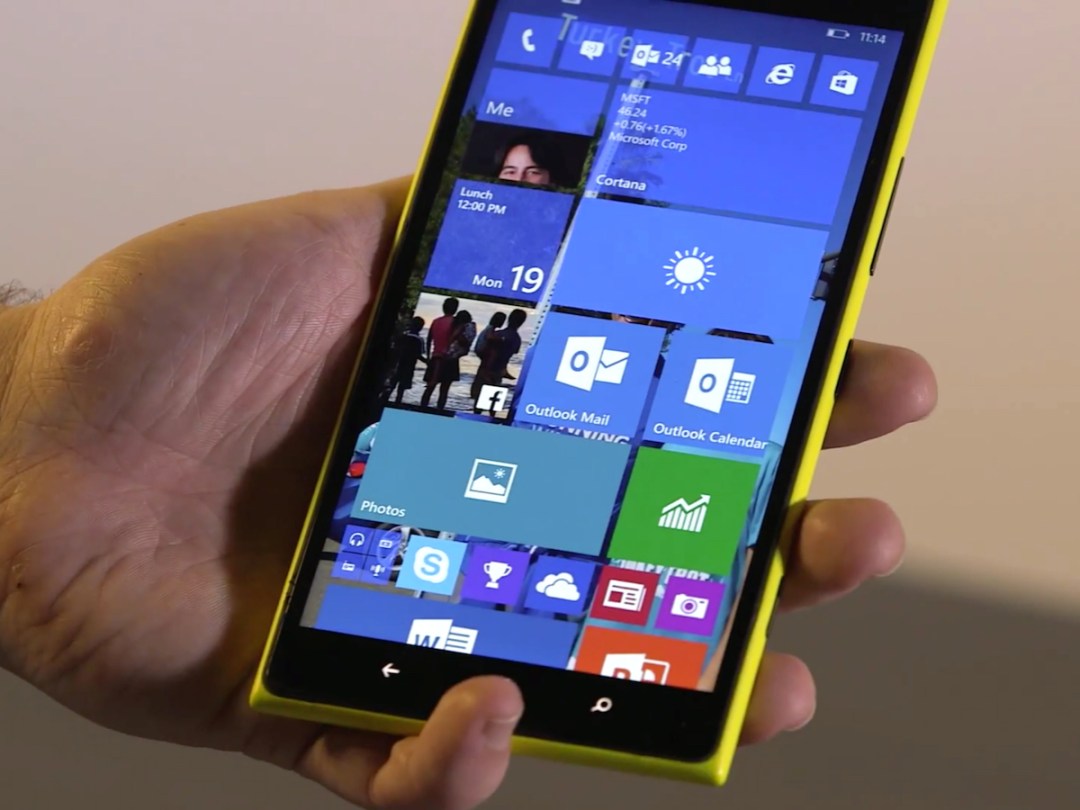 Microsoft won't be using the official "Windows Phone" moniker going forward, but that's a good thing – because Windows 10 is designed to work on all platforms, and a lot of the apps and interface elements will be shared and familiar between devices.
Yesterday's event put a lot of focus on desktop and tablet enhancements, as well as intriguing new hardware, but we also got our first look at how Windows 10 will function on smartphones and small tablets.
It doesn't look like a dramatic change overall, but the early alterations seem like beneficial tweaks. Here are nine things to look forward to when Windows 10 launches later this year.
1. It's your home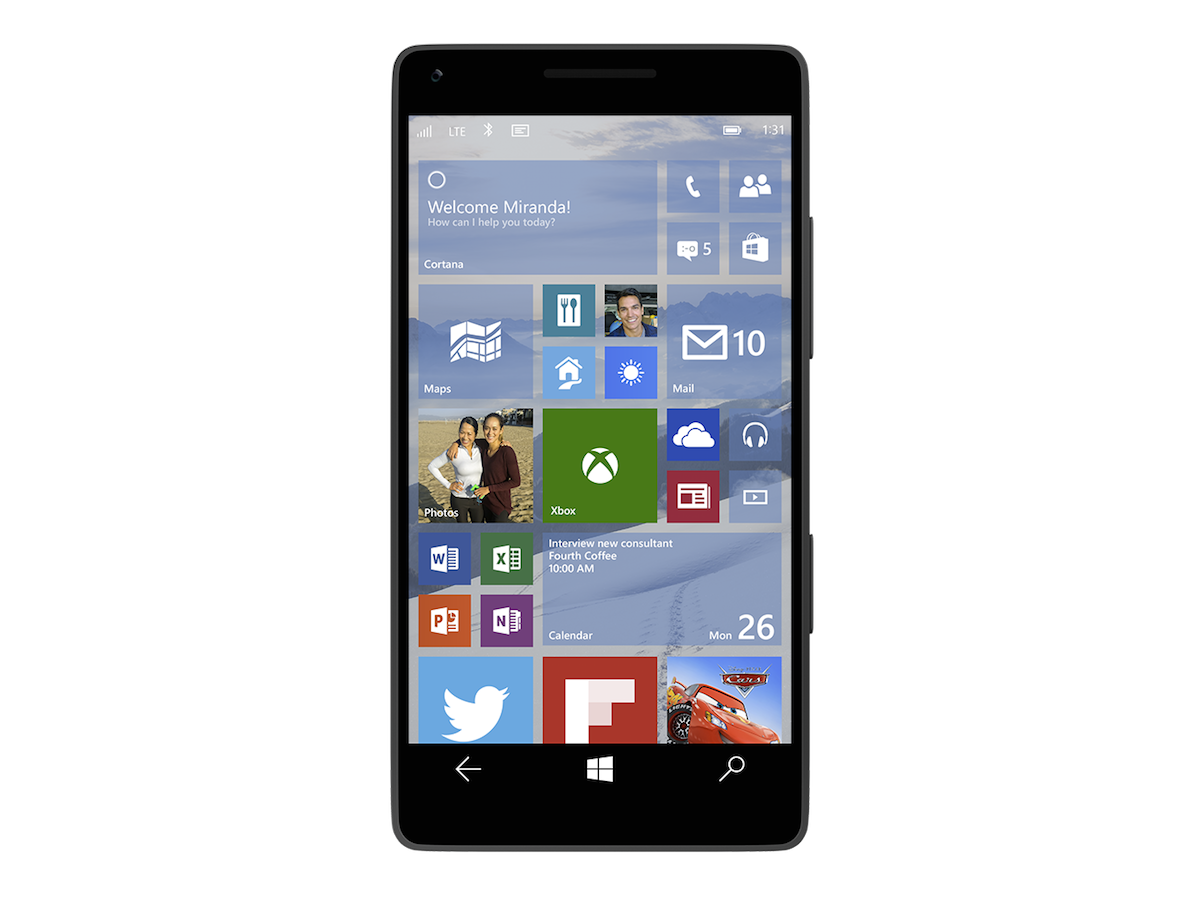 The Start screen mostly looks familiar here: big, customizable live tiles that you can stretch and maneuver around as desired. But there's one welcome tweak: the ability to set a background image and have it bleed through the translucent tiles, instead of lay on top of them. That'll let you make the Start screen much more attractively personalized than ever before.
2. Universal apps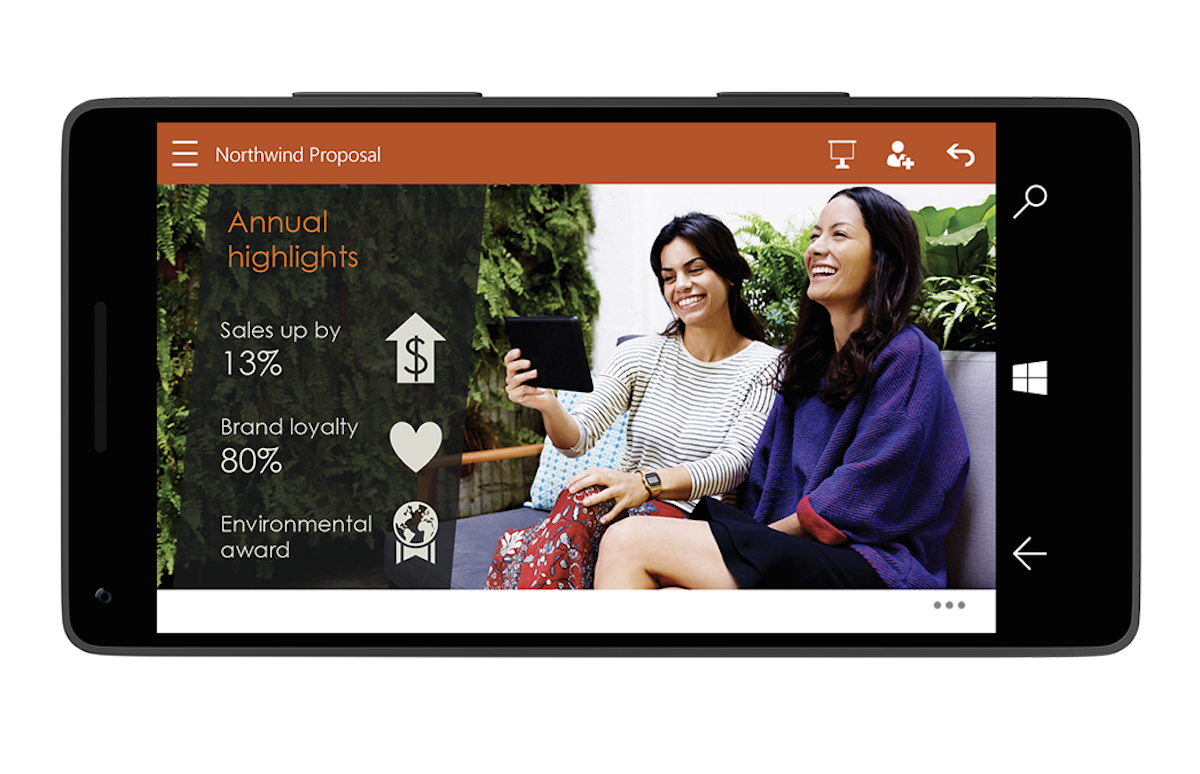 Microsoft emphasized that due to the shared codebase between devices, its core apps will be very similar in functionality on phones, desktops, and tablets, albeit with design tweaks made for each form factor.
That'll be strongly felt in the Office apps, in particular, and they'll all be bundled with the OS on the phone side of things. Microsoft says it's a "nearly no-compromises experience" with the new Office on mobile, with almost all of the same actions and functionality available. And PowerPoint can utilize the advanced chips of modern smartphones to power slick animations on the smaller screens.
3. Outlook overhauled
One of the more notable universal apps shown was Outlook, which shares functionality between devices but seems especially enhanced in this rendition for smartphones. For example, Word is built right into the app for better composition on the go, and your inbox has Mailbox-esque gestures to triage your emails, letting you easily swipe to delete, archive, and whatnot.
4. Actionable actions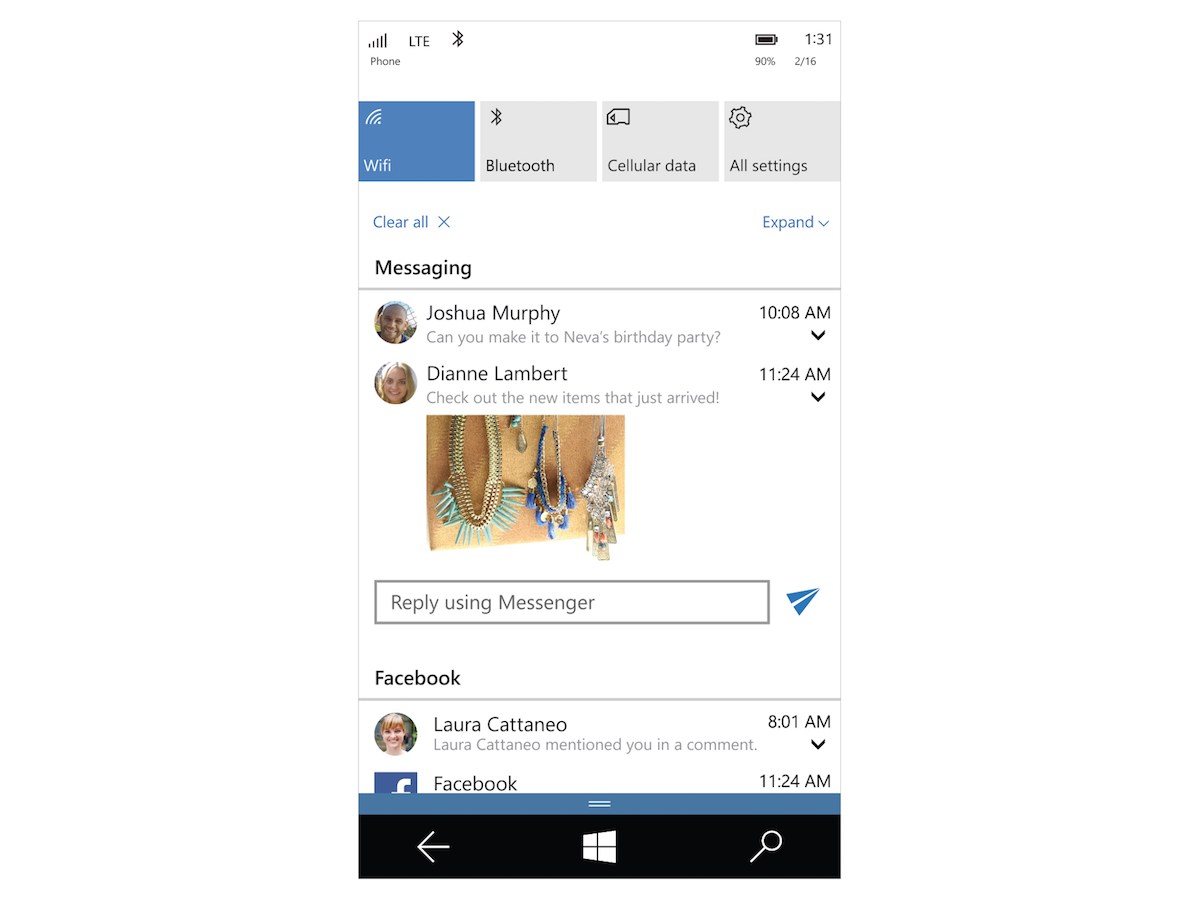 The Action Center is about to get a whole lot more functional in Windows 10 on phones, as you'll be able to dismiss individual actions as desired. And notifications are synced to other devices – so clearing it in one location does the same elsewhere, as well.
You can also pull down to access additional action buttons quickly. Essentially, that means there's more available in a hurry, so you don't have to dig through menus. That said, the Settings screen looks to be a lot more organized than in current and previous Windows Phone versions, plus the apps listing puts recently installed apps in a category up top. Both strongly appreciated tweaks.
READ MORE: Windows 10: the 8 biggest new features coming to PCs and tablets
5. Speak a hashtag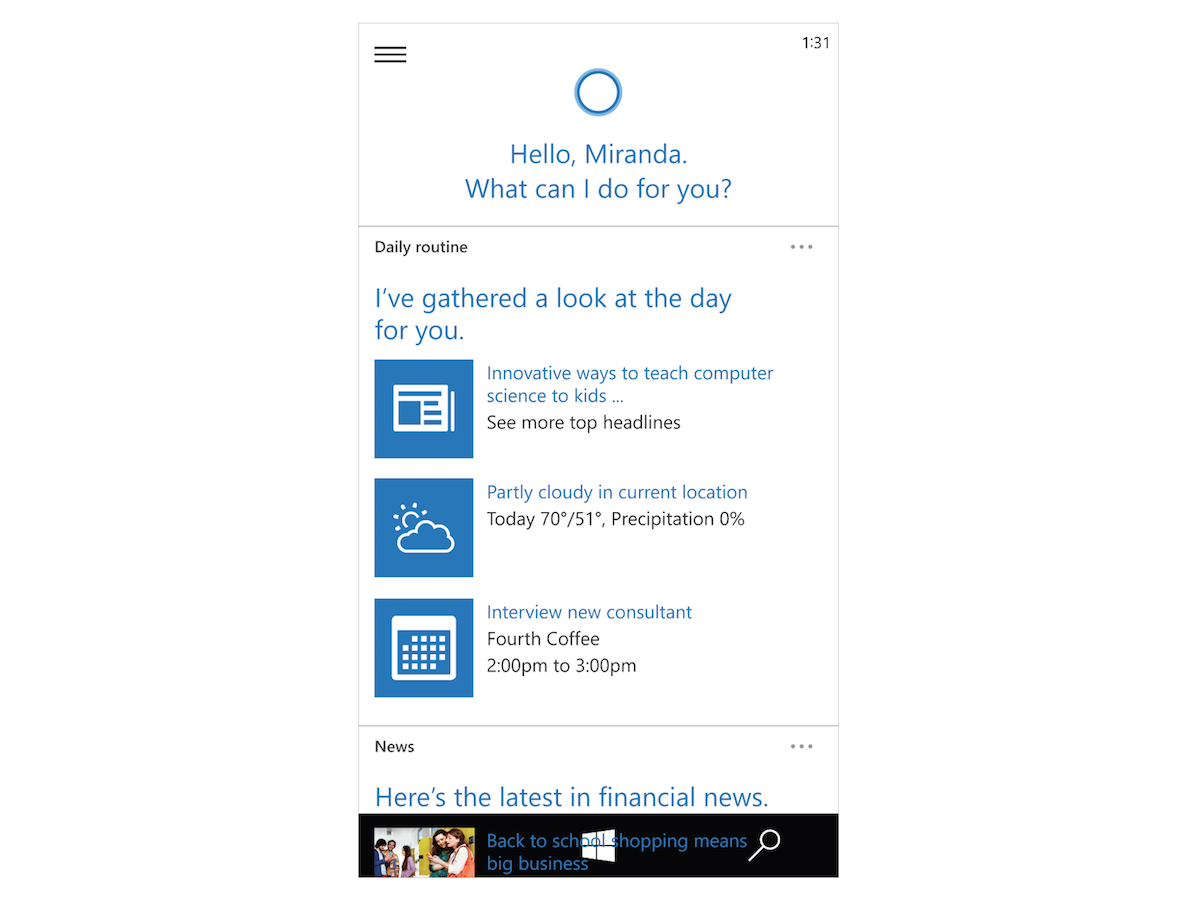 Anywhere you can type in Windows 10 on smartphones, now you can speak as well. A small microphone button will appear on the screen, and tapping it lets you vocalize your needs and thoughts instead.
Not exactly a new innovation in the smartphone scene, but there's nothing wrong with catching up to competitors. And it looks pretty intelligent: during the demo, the Microsoft exec mentioned both an uncommon name (albeit stored in contacts) and a Twitter hashtag, and it all came out perfectly with correct punctuation. Just try to avoid saying "hashtag [anything at all]" in public, if you can.
6. Messaging upgrades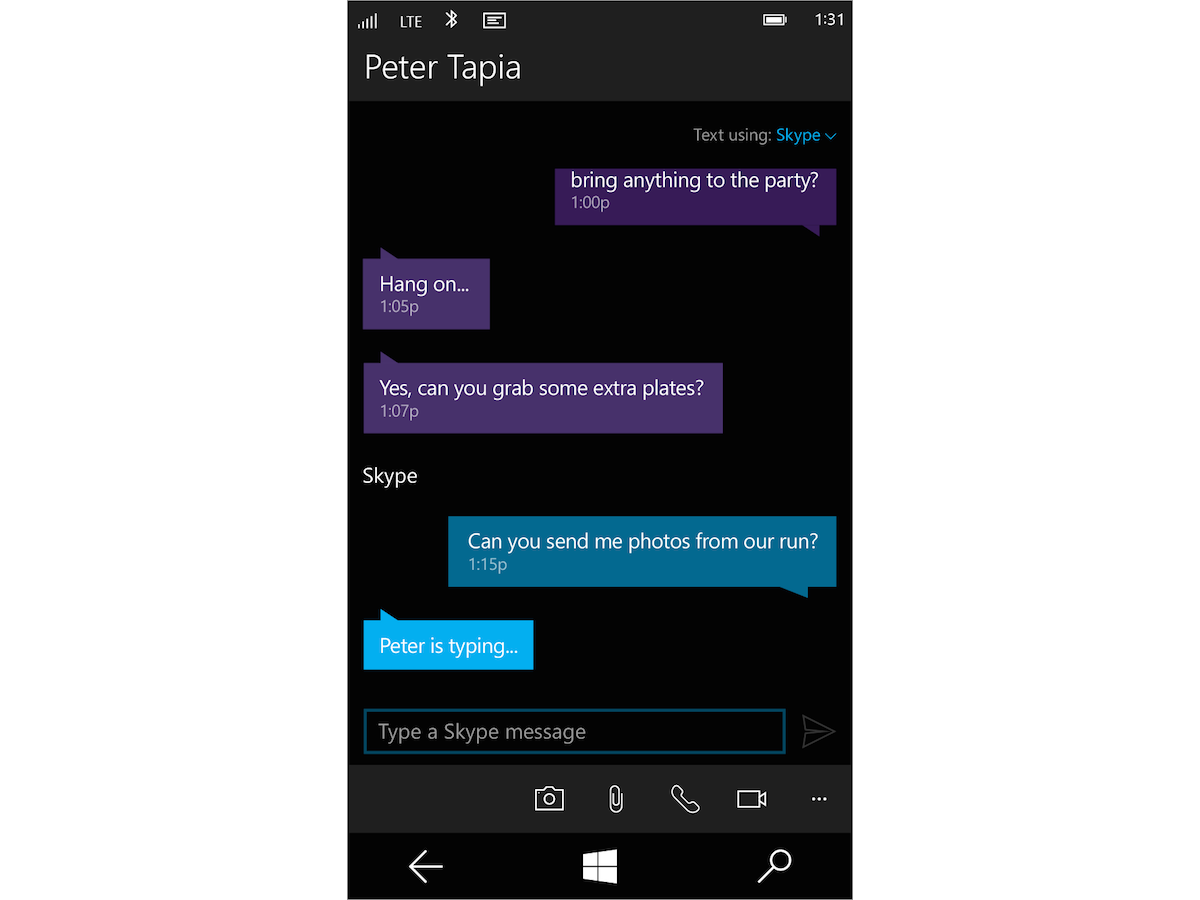 When messaging notifications pop up along the top of the screen in Windows 10, you'll be able to respond inline without needing to fire up the Messaging app. Again, seen before on rival mobile phones, but great to have.
And Microsoft also intends to blend Skype functionality into Messaging, with the ability to switch between SMS and Skype in the same thread. Additionally, IP-based carrier messaging services will also be handled via Skype services.
7. Project Spartan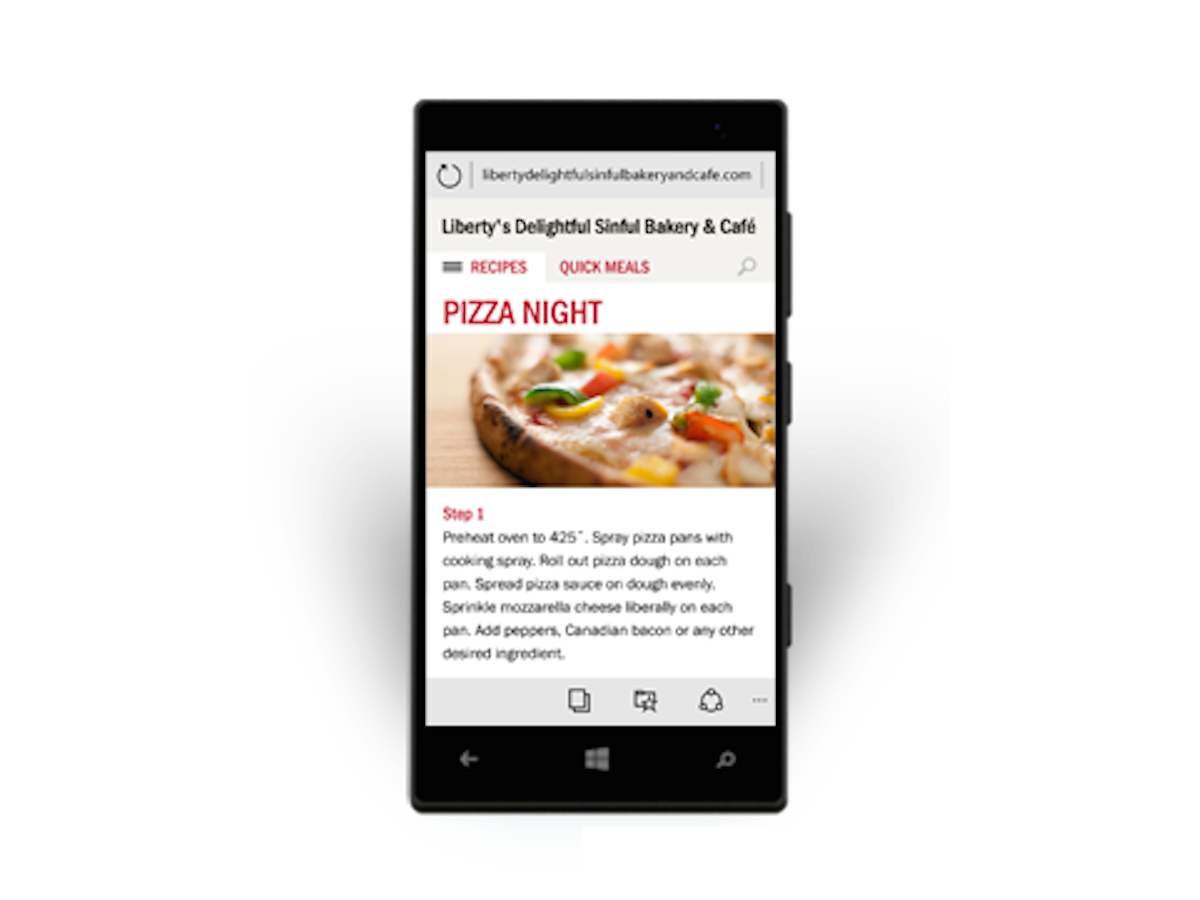 We didn't get a great look at the event, but indeed, Microsoft's brand new web browser – codenamed Project Spartan as of now – is headed to phones, as well. It has a sleek new look and some added functionality, such as the ability to draw notes on a webpage and send a copy to friends. No official word yet on whether Internet Explorer will be completely absent, or just tucked away for optional use (as rumoured).
8. Lumia Camera
Since the event wrapped, Engadget confirmed with Microsoft that the camera app that's bundled with Windows 10 on all smartphones – even ones that aren't Microsoft's own Lumia models – will be based on the enhanced Lumia Camera app recently brought to Windows Phone 8.1 Lumia devices (see above). It's been praised for some helpful features, like automatic HDR along with easy 4K video shooting, so that could be a nice upgrade over what some manufacturers might've included instead.
9. Microsoft's maps
Moving past the current mish-mash of available mapping apps, Microsoft will provide its own solution for Windows 10 on phones, although Nokia's HERE Maps will power the app (via The Verge). It'll offer turn-by-turn navigation with contextual directions (such as walking instead of driving) given based on your proximity to the destination.
It'll also have Cortana integration built in, letting you ask her to repeat missed steps along the way. You can even have Cortana remember where you parked. Among all features, we hope that's a truly reliable one.
READ MORE: Windows 10 will be a free upgrade – even for Windows 7 users