9 of the best cases for the Apple iPhone XS
Worried about your new £999 handset? We've got you covered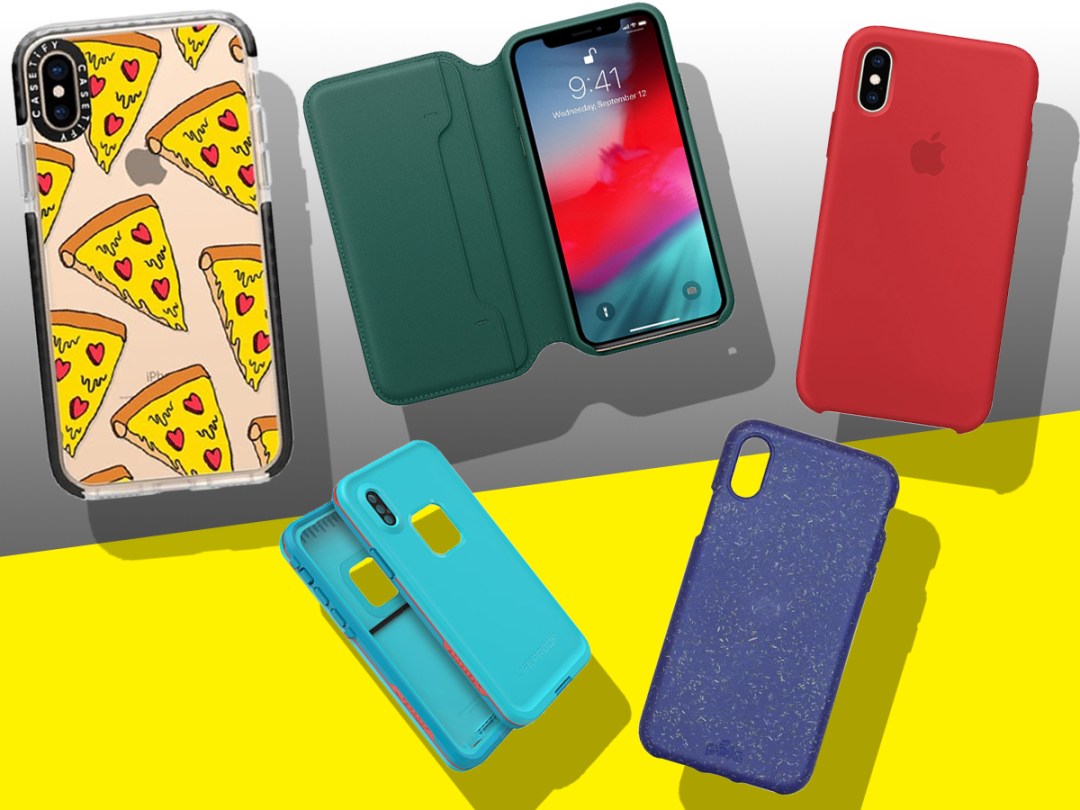 The Apple iPhone XS is here, and while some pre-launch rumours suggested a lower price tag than last year… uh, nope. That didn't happen. It's still a cool £999 (for starters).
Look, it's a beautiful handset and we understand not wanting to cover it up with something clunky, gaudy, or – worst of all – cheap-looking, but you'll want to seriously consider a case to help protect your thousand-quid, glass-covered investment.
So if you're planning on making the new iPhone your new my-phone (sorry), here are nine of the top cases we've been eyeing ourselves.
Apple iPhone XS Silicone Case (£45)
If you're looking for something that absolutely fits like a glove on the iPhone XS, then who better to trust than the source itself? Apple's iPhone XS Silicone Case looks identical to the cases they've made for other recent iPhones, but it'll more than get the job done.
Glossy and a little bit spongy, the Silicone Case wraps around the back of the iPhone XS and holds on tight, not only giving your phone a bit of added protection for drops but also providing a much better everyday grip in the process. Apple also has leather versions for £10 more, and they're quite a bit more premium-looking, albeit less vibrantly-styled.
Mujjo Full Leather Wallet Case (£36.70)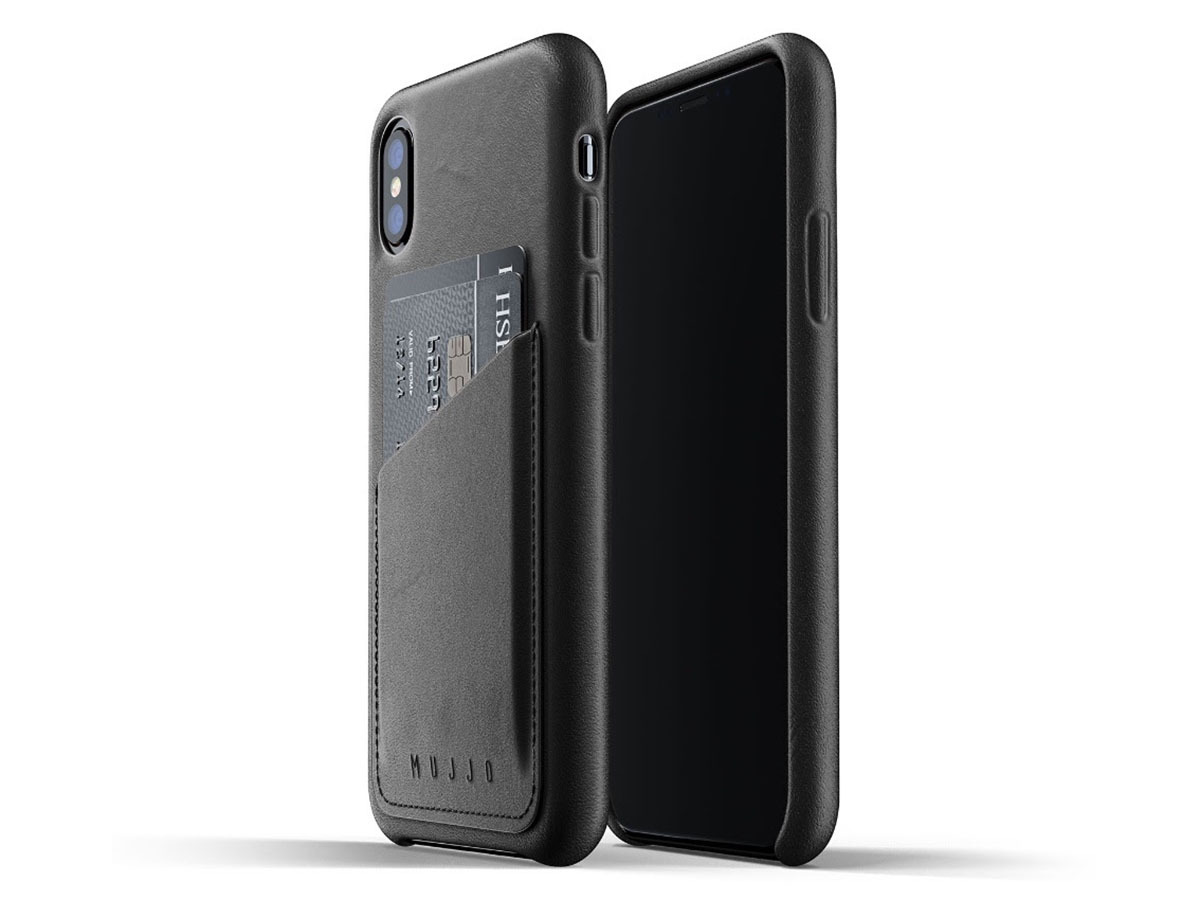 Speaking of Apple's own leather cases… Mujjo's Full Leather Wallet Case looks nearly identical to Apple's own creation, from the way it hugs your phone to the slightly raised edges. However, it comes in at almost £20 less than Apple's own option.
Better yet, it has a handy little slit on the back to hold a couple of credit cards, ensuring that you're never out and about without a bit of currency onboard. (Apple Pay?) And if you'd rather have the smooth, sleek back instead, Mujjo has a wallet-less version that's a few quid cheaper as well.
Greenwich Blake Leather Folio (£139)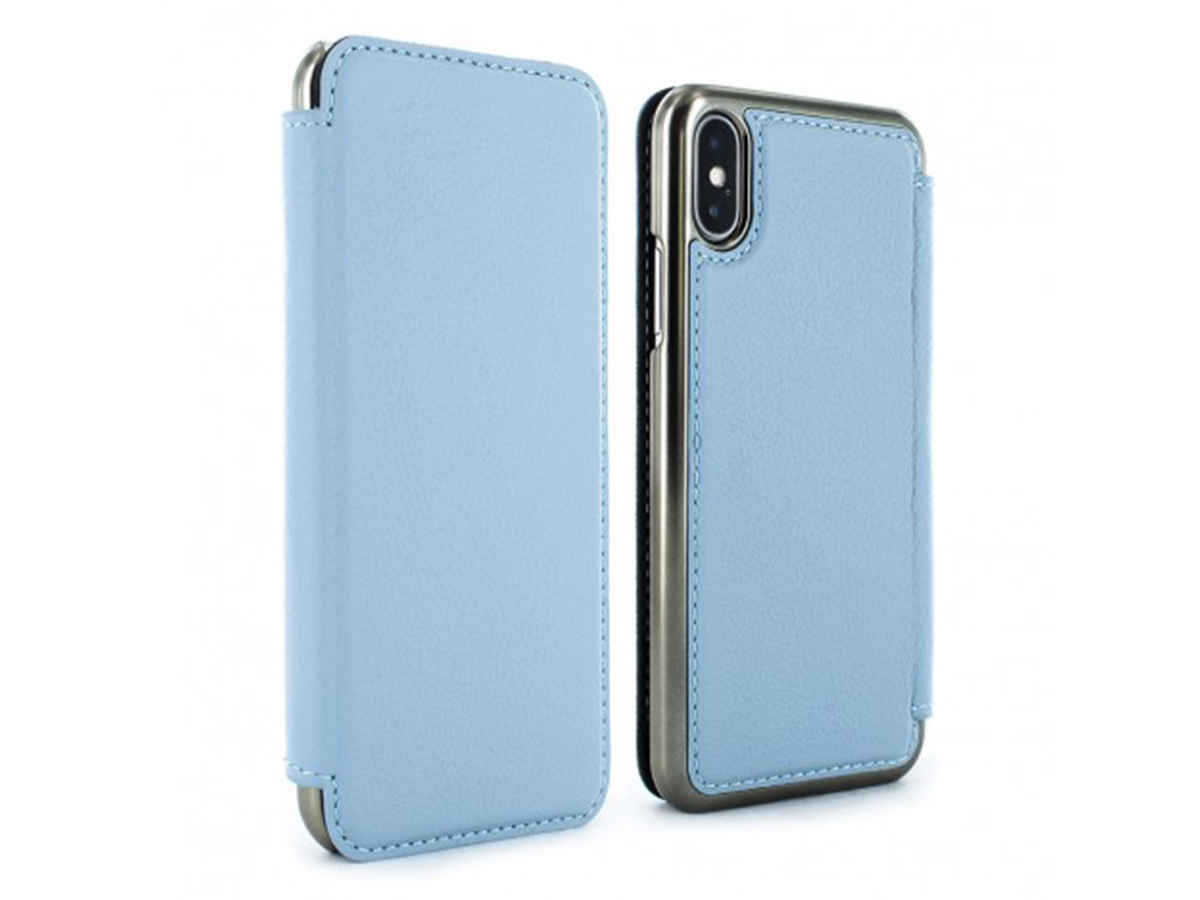 We recommended the iPhone XS Max version of this case, as well – it's just so utterly striking in the way that it brings unexpected style and sophistication to the lowly iPhone case.
Greenwich's Blake Leather Folio has a hard shell that snaps onto the back of the phone, but then is adorned with leather that smartly wraps around the back camera module for a unique effect. And then the folio flap folds over the front of the handset, keeping it covered up when not in use. It comes in some gorgeous colours, too, including this baby blue "Beach House" and a bold "Canary" yellow.
Apple iPhone XS Leather Folio (£99)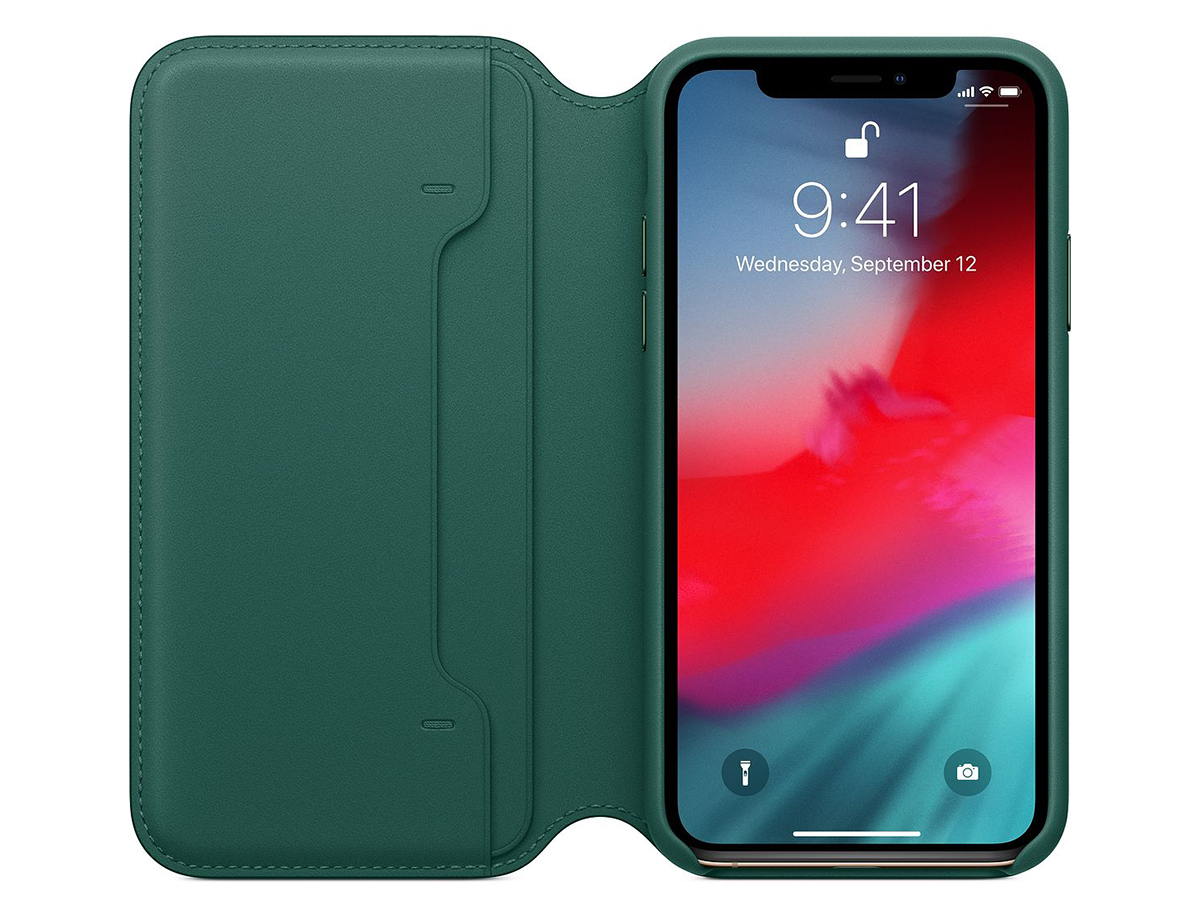 That's the bold, heavily stylised take on the folio – but this one is Apple's own straightforward edition, which essentially attaches a front flap to the existing design of its leather case.
The backing part snugly fits around your iPhone XS, and then the flap folds around front, activating your iPhone screen every time it's opened. Aside from the precise stitching, the only detail on the outside is the Apple imprint on the back, while the inside flap has a couple of larger pockets built for cards, cash, notes, or whatever else.
Spigen Liquid Crystal (£8)
Want an iPhone XS case that looks and feels like almost nothing… and costs about the same too? Unlike the phone itself, Spigen's popular Liquid Crystal case won't break the bank. The Amazon favourite can be yours for just £8, believe it or not.
Granted, it's about as low-frills as you can possibly imagine. This flexible plastic case straps on tight and doesn't obscure a thing in the process, and while the thin covering might not be the most durable option on this list, it is less than a tenner. Hard to argue with a bargain.
Magbak 2nd Gen for iPhone XS (US$39)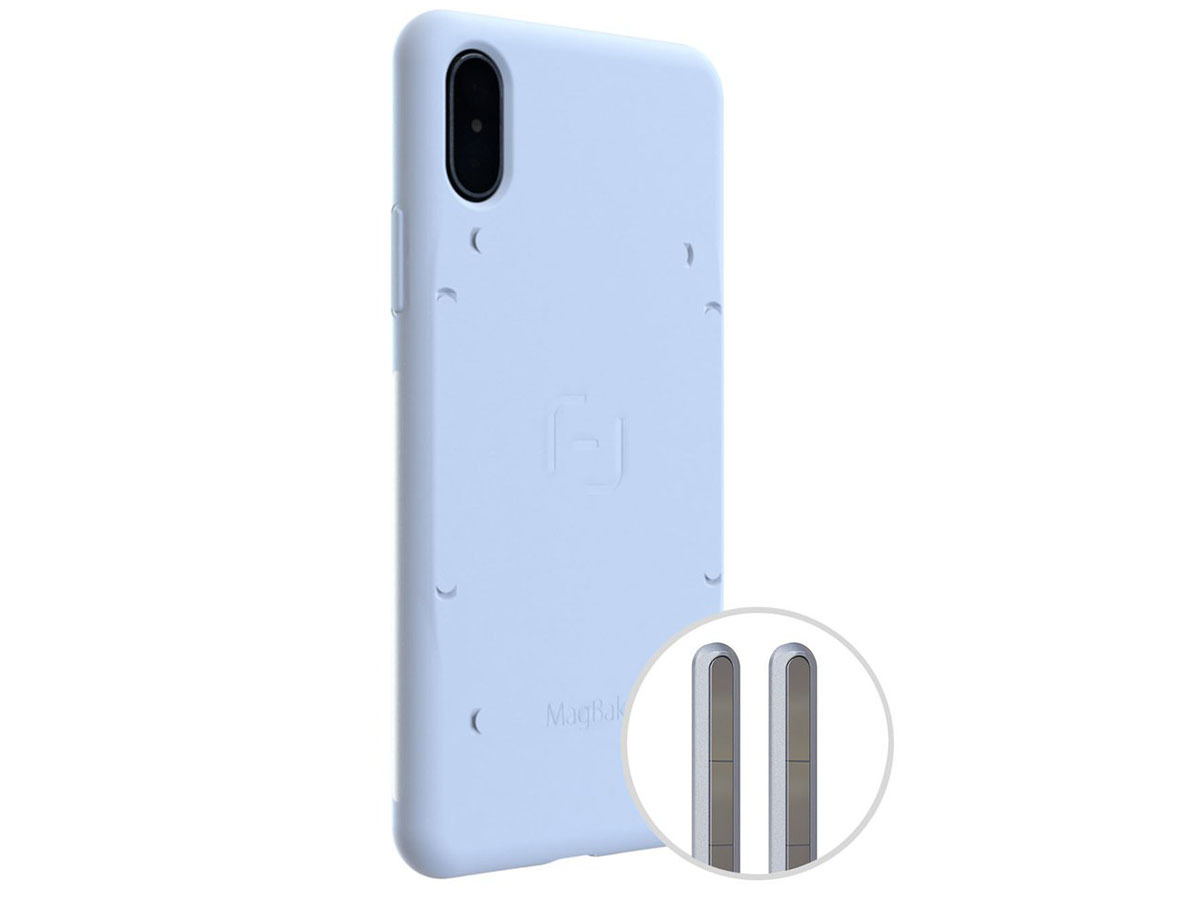 What's the most unexpected thing you can strap onto your new £999 iPhone? How about some magnets? That's the unique value proposition offered by the new 2nd Gen Magbak case, which – as the name suggests – puts magnets in the back.
Why would you ever need such a thing? Well, you can affix the included MagSticks to your car dashboard, and then slap your Magbak-backed phone onto them. Boom, car mount. Got a fridge? Pop your phone on the door to read a recipe while cooking, or listen to tunes. If you have a recurring need to go hands-off with your iPhone, then this might be the solution.
Casetify Impact Case (US$45)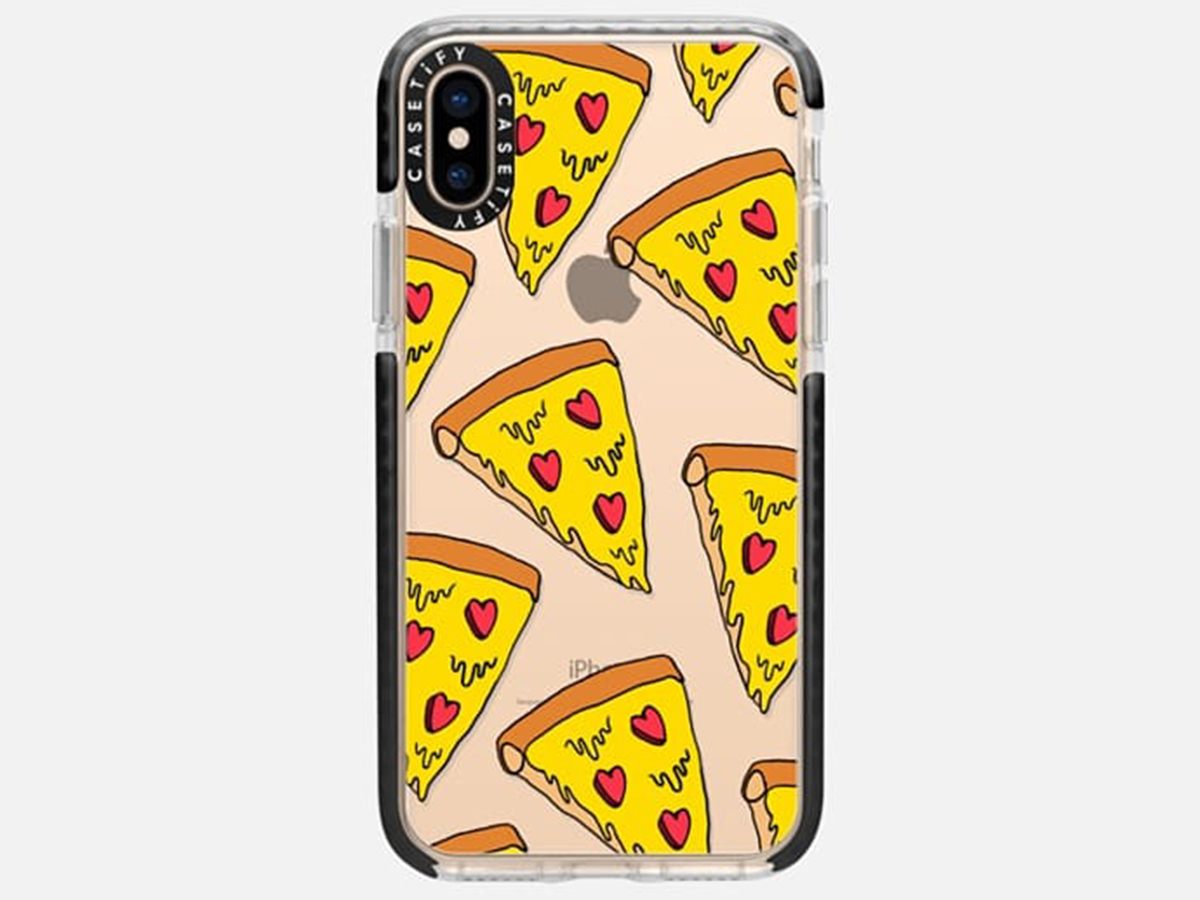 Casetify is all about bold designs, and they have dozens upon dozens of fun, distinctive, and downright outrageous styles on offer. Want hand-drawn pizza slices with pepperoni hearts on the back of your phone? Done. Want a flowing river of glitter inside of that, as well? No problem. In fact, on our list of things that would make the iPhone XS better, pizza and glitter are right up top.
There are less-ridiculous options on the site, as well, from floral patterns to animals, sassy sayings, and fashion sketches. You're sure to find something you like, and everything is available in multiple case styles. Our pick is the Impact Case, which is "2x military grade drop-proof" and is wrapped in shock-absorbent material that's also nicely grippy.
Lifeproof FRĒ (£70)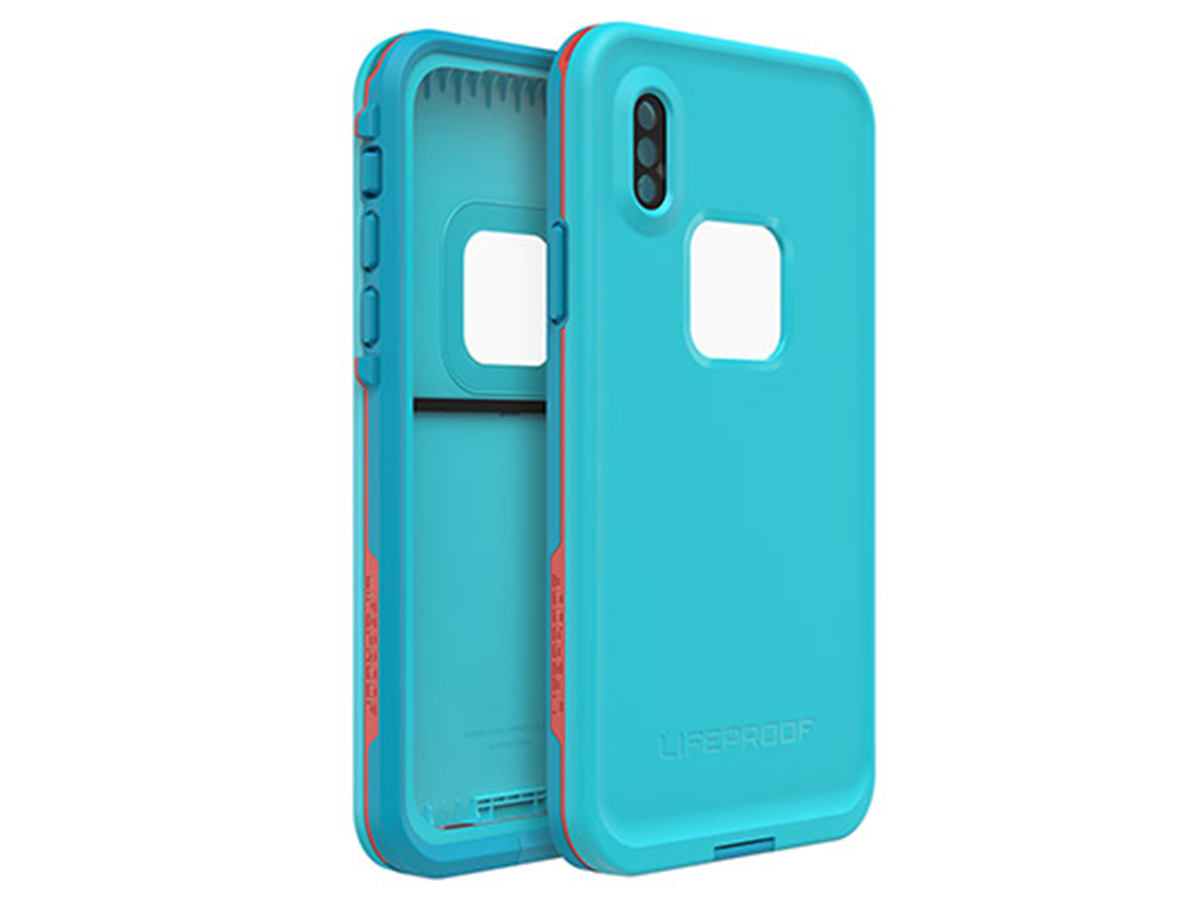 On the other hand, if you take phone protection absolutely seriously and you want something incredibly durable rather than silly and stylish, then maybe the Lifeproof FRĒ is up your alley.
It's designed to withstand the elements, wrapping your handset top to bottom and front to back, complete with a screen protector. It's sealed off against water, dirt, and snow, all the ports are covered up, plus it can last an hour in up to 2m of water and take a 2m drop without breaking a sweat. And if you don't dig this funky colour scheme, there are a couple of more subdued options available as well.
Pela Eco-Friendly Case (US$39)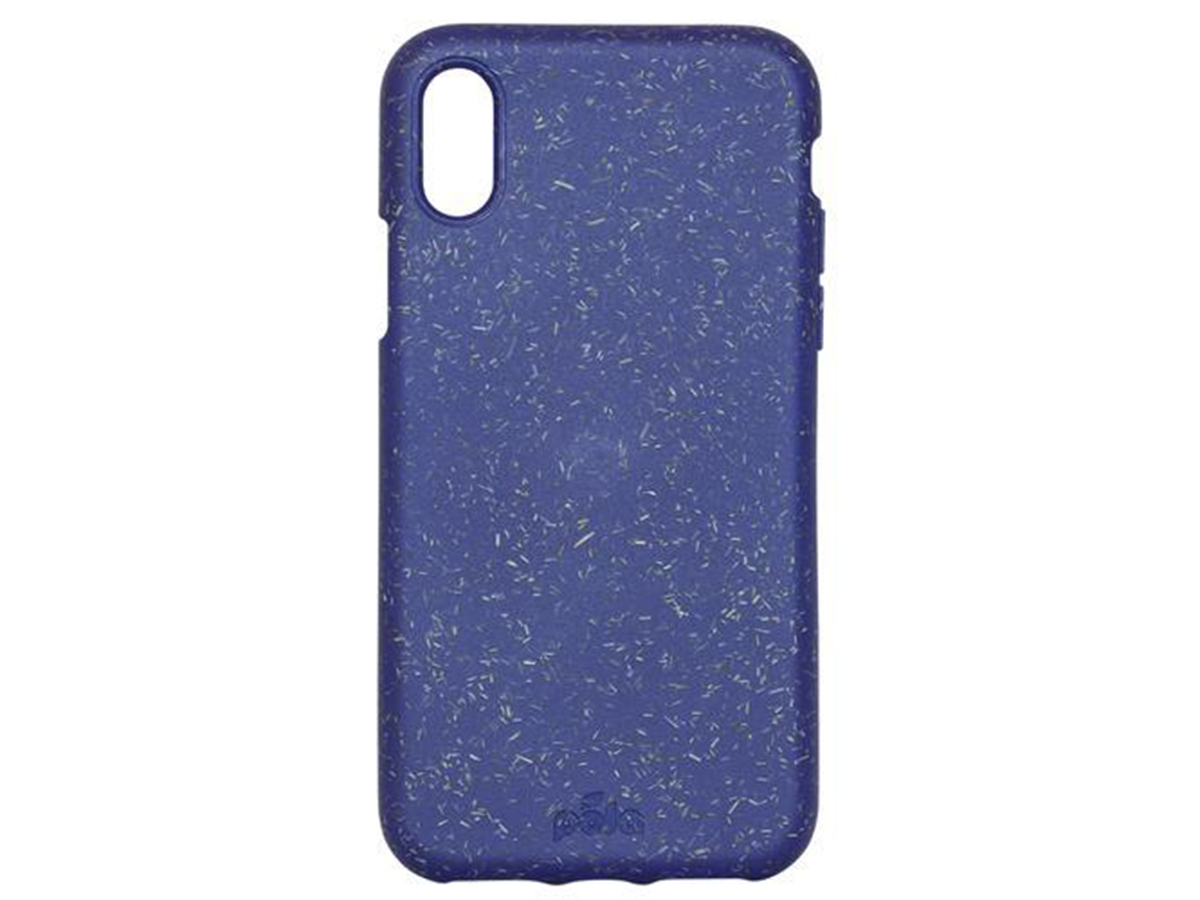 If, at the end of the day, you just can't imagine shelling out for yet another plastic case, then maybe Pela's line of Eco-Friendly Cases will sit better with you. What makes them better for the environment? Well, they're made from flax shive, an "annually renewable agricultural byproduct." That sounds promising.
Pela suggests that it's naturally durable and shock-absorbent, plus it comes in an array of uniquely natural colours and designs. The company also donates a share of its earnings towards clean water and ocean initiatives… so your purchase of a shield for your extravagant pocket machine can, in some small way, truly better the world around you. Nice one!