8 things you need to know about the Apple iPad Pro
We take a look at Apple's new bumper-sized tablet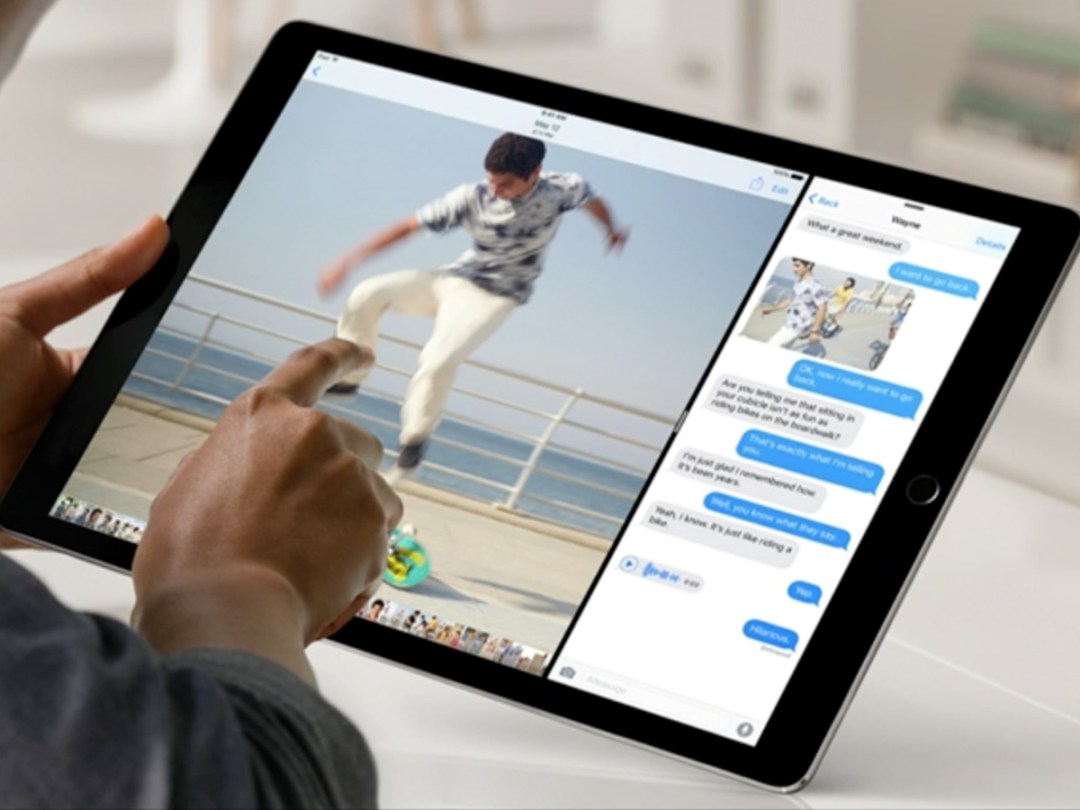 "If you see a stylus, they blew it," said Steve Jobs in 2010.
Guess what's gone and happened five years later? Yup. Apple's launched the iPad Pro, a huge 12.9in tablet that's best utilised with a Smart Keyboard and Apple Pencil – a stylus by any other name.
Finally, Microsoft's Surface Pro 3 has some serious competition. But should you go out and buy an iPad Pro? Here's everything you need to know about this work-friendly tablet.
1. It's got a huge touchscreen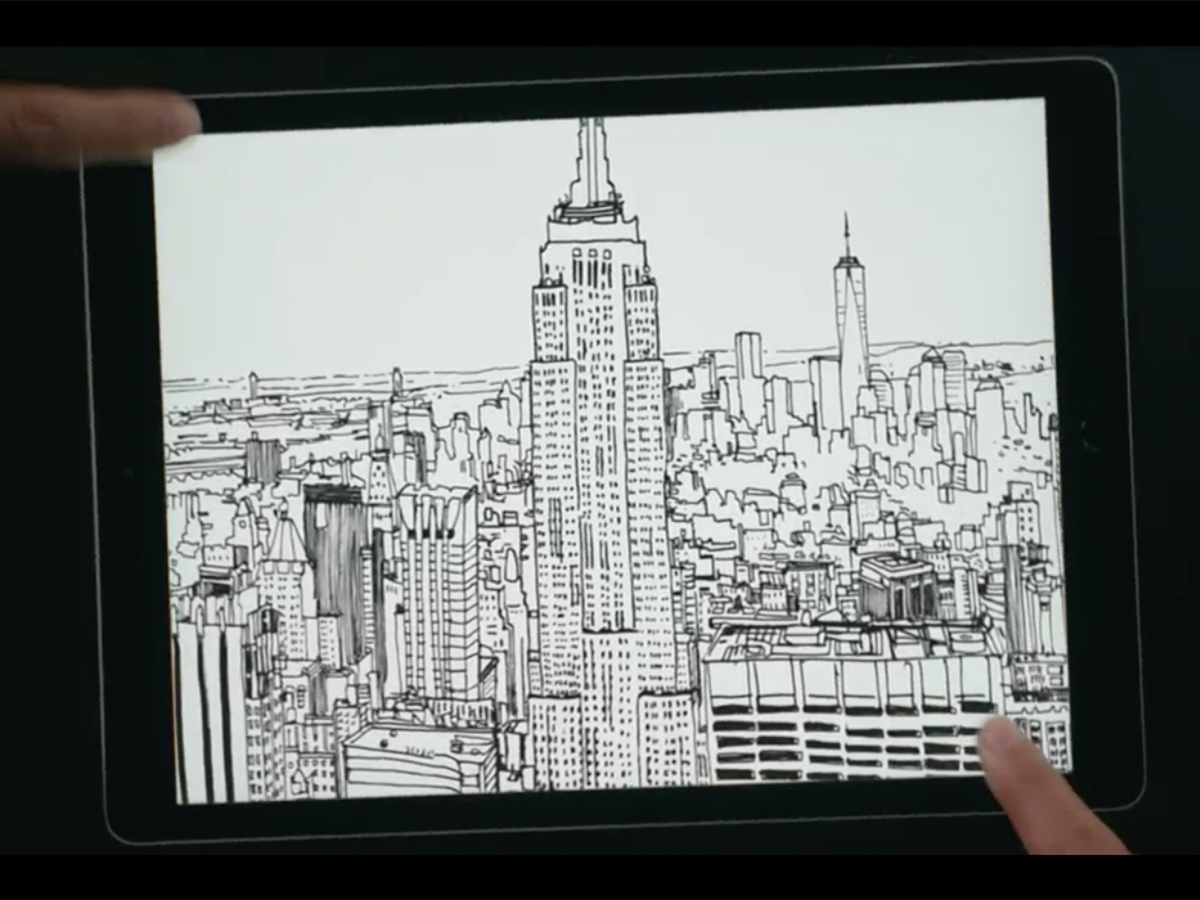 Although Apple has frequently touted its iPad Airs as offering a performance that's comparable to a laptop, was anyone really buying that spiel? The iPad Air 2 is best for 'Netflix and chill'. The iPad Pro, meanwhile, is made for business-related shenanigans.
Its 12.9-inch Retina display is big enough to multitask across apps using the new split-screen features of iOS 9. With a 2732 x 2048 resolution, that adds up to an ample 265 ppi – meaning your pictures and video should look impecable. This is handy, given that one of the tablet's best uses seems to be for editing media.
Of course, it's also good for word processing, slideshows and all your usual Office apps as well. Hence Microsoft's appearance onstage at the Pro's grand unveiling.
2. It's meant to be used with a stylus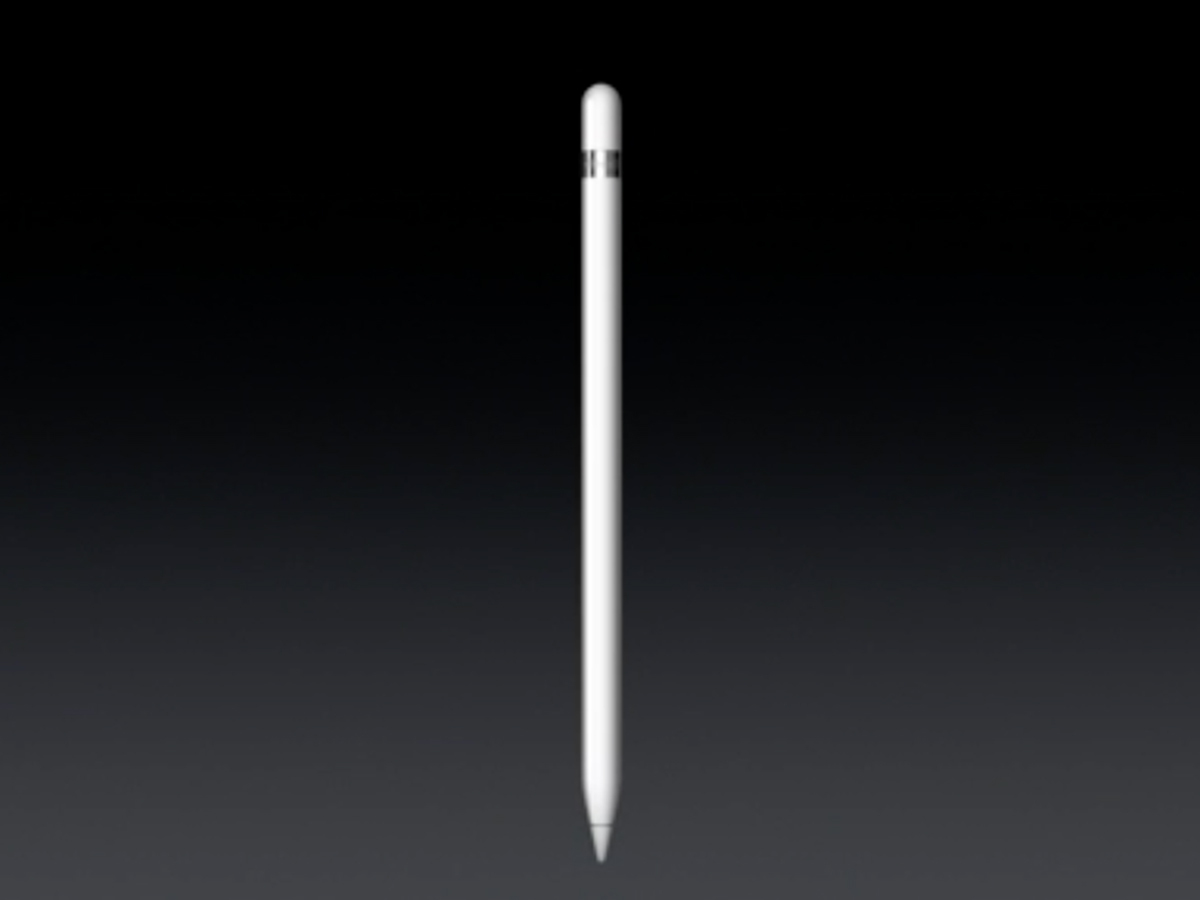 "Who wants a stylus?" said Steve Jobs in 2007. "…Nobody wants a stylus."
That was when Apple first launched the iPhone with its 3.5-inch screen. Given the iPad Pro has a screen that's three times this size, the Apple Pencil's exisitence makes sense. Even if its US$99 asking price is mind-boggling.
This pressure-sensitive stylus works in conjunction with the iPad Pro to improve the way you interact with the tablet. When you're using the Apple Pencil, the Pro will scan its display more often to detect any strokes you make. Press softly on the screen and you'll draw thin lines, press down hard and you'll draw fat ones. Designer-types, you're going to want one of these.
Recharging the stylus is easy too: you just plug it into the iPad Pro's lightning connector.
3. It has a distinctly Surface-like keyboard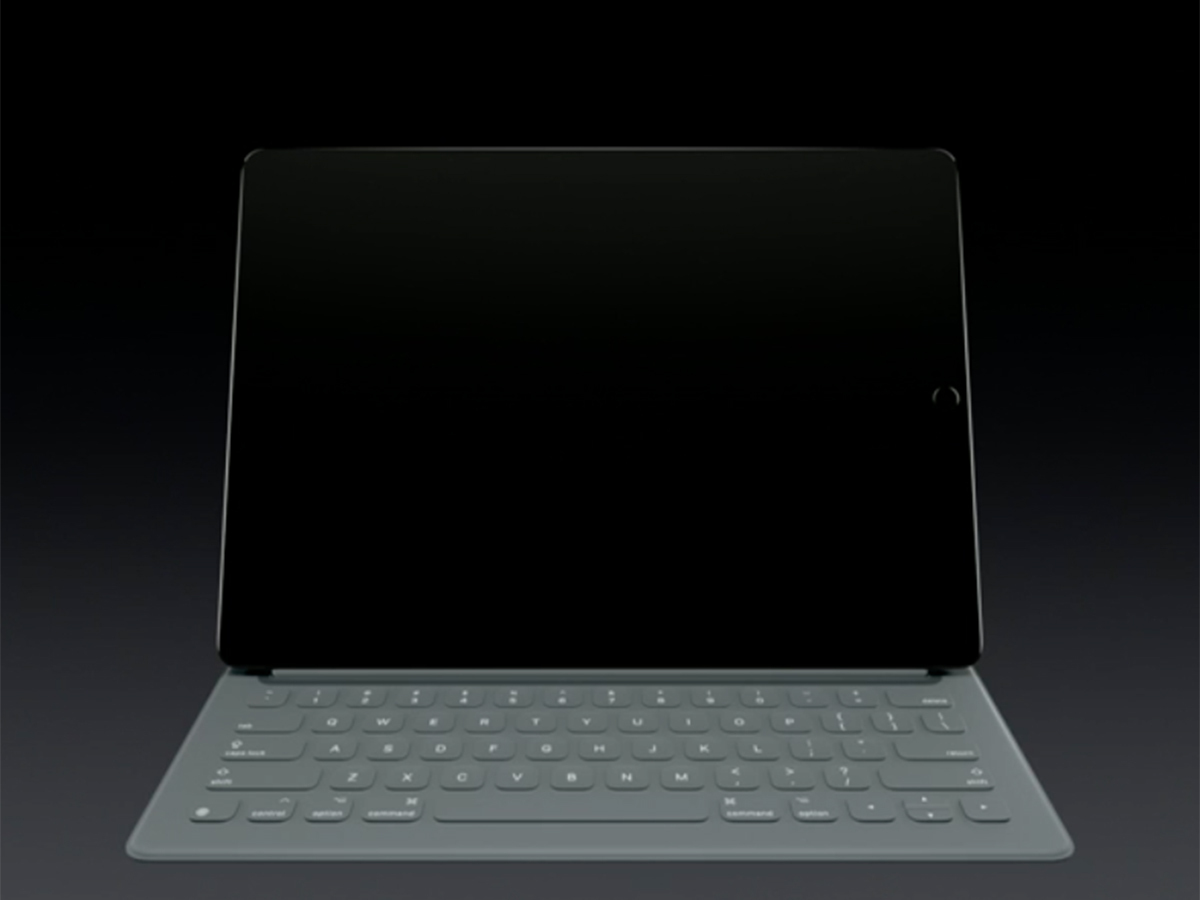 Of course to use a tablet as big as the iPad Pro – let's just reiterate that THIS HAS A 12.9-INCH SCREEN – you'll be needing a proper keyboard. And it turns out that keyboard should look very, very similar to that of the Microsoft Surface Pro.
The Apple Smart Keyboard clips on to the iPad Pro magnetically in much the same way as the Mag-safe connector works on a MacBook, which should make the hook-up nice and stable.
The keyboard itself is a full-size affair that's covered in fabric and uses the same 'butterfly-key' tech that found its way into the Apple MacBook. All of which is very nice, but we should point out that it will set you back a fairly whopping US$169. Which isn't quite so nice.
4. It's faster than a laptop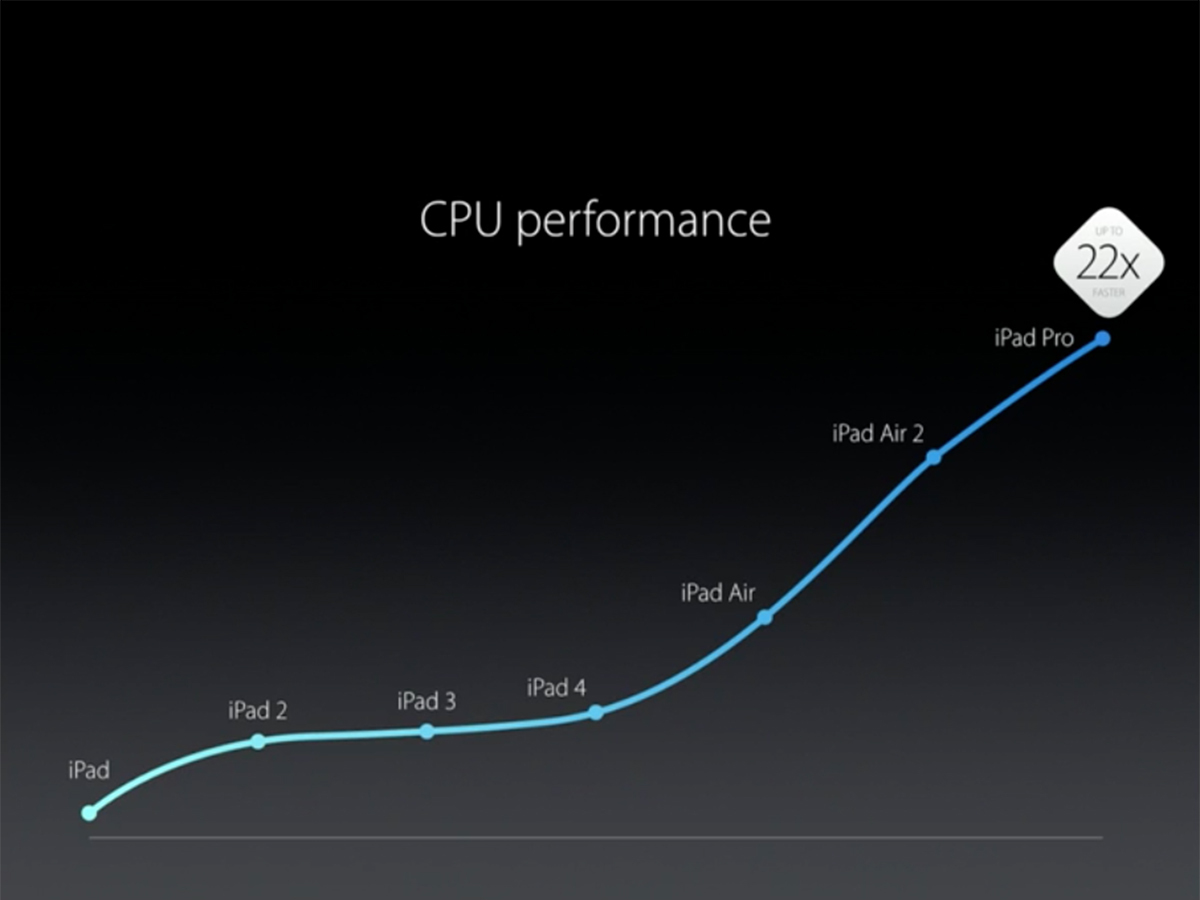 Inside the iPad Pro there's a 3rd-gen, 64-bit A9X chip. According to Apple it has twice the memory bandwidth of the A8X chip found inside the iPad Air 2, twice the graphics performance and twice the storage performance speed. Apple also says it will be 22 times faster than the first iPad. Because, obviously, you're still using a first-gen iPad.
Apple's biggest claim for its performance is that it's faster than 80% of portable PCs sold in the past year. It's hard to verify that claim either way, given that the phrase "portable PC" is somewhat vague, but we can at least assume that it'll be pretty snappy in action. No word on how much RAM is inside it though.
5. It's got a 10-hour battery life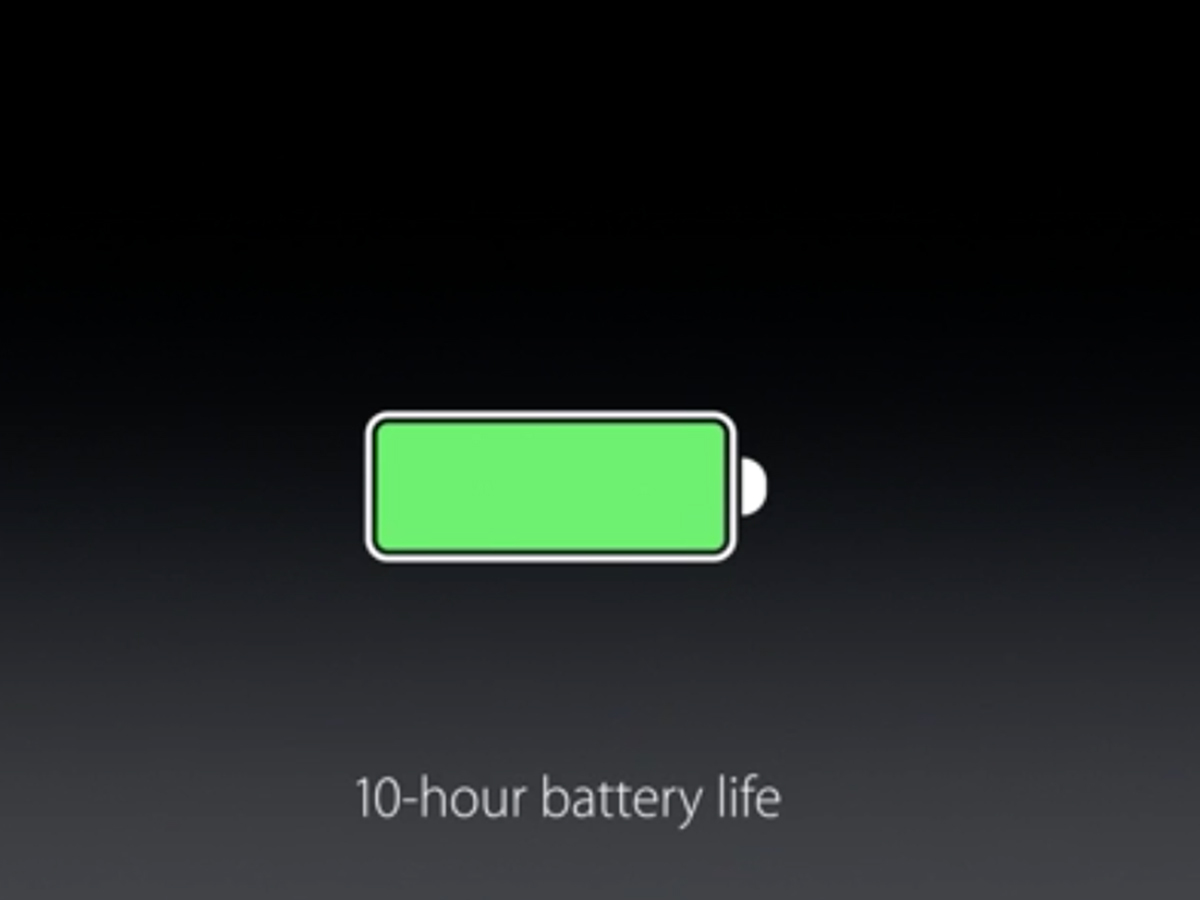 A huge 12.9-inch screen should leave plenty of room for a whopping great battery in the Pro, and Apple claims it'll last for 10 hours. That's the same battery life as the iPad Air 2.
Given you can potentially do more with the Pro, like editing three 4K video streams at once, this sounds about right.
6. Don't worry, it's lightweight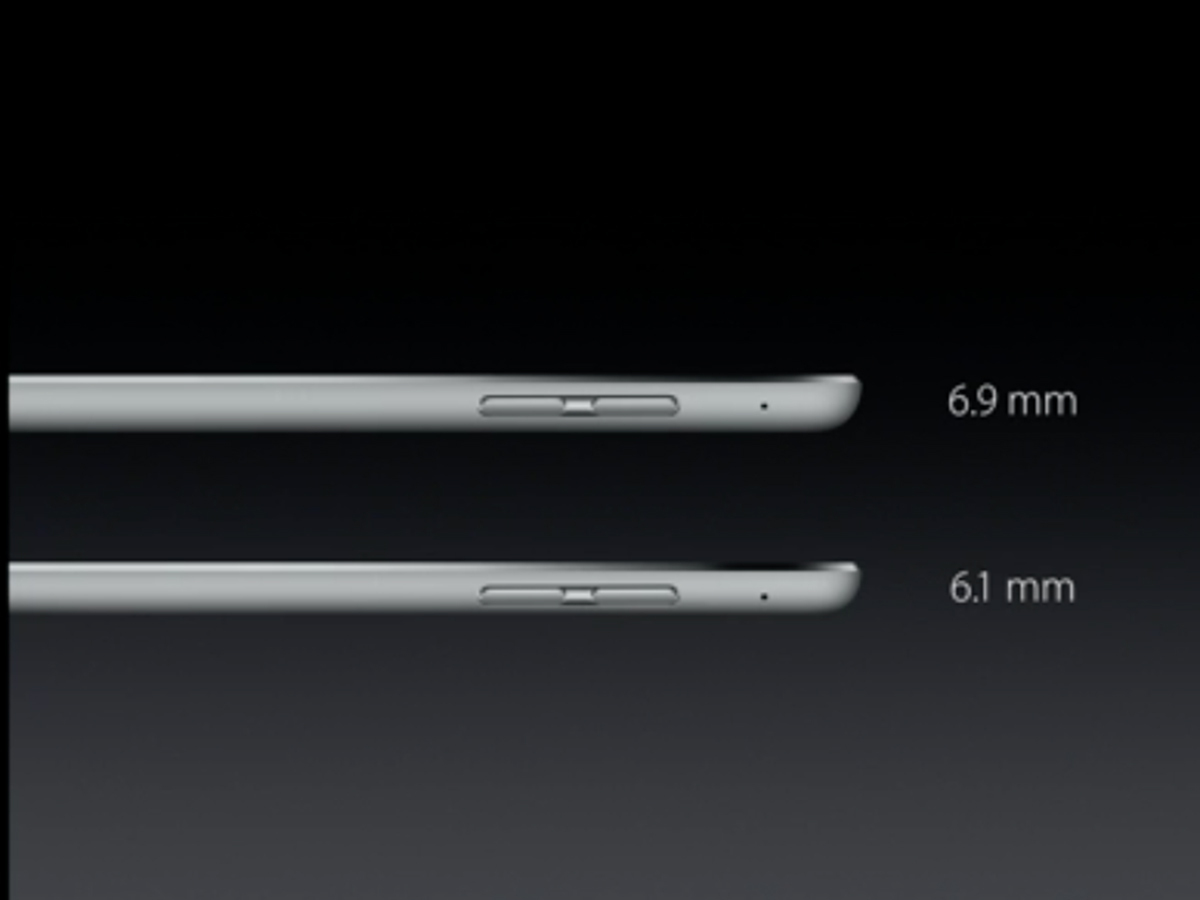 As anyone who's ever had to lug around a laptop will attest, one of the best things about owning a tablet is that they're lightweight. Mercifully, this still stands for the iPad Pro, which weighs 0.71kg – that's significantly lighter than the 0.92kg 13in MacBook Air.
The Pro is 6.9mm thin too, which makes it only slightly thicker than the 6.1mm iPad Air 2. It should be fine to chuck in your rucksack and carry on the go.
7. There's a camera and Touch ID too
Unless your anti-social tendencies rank at 'psychopath' status, you probably won't be using its 8MP camera all that much. Maybe you'll want to the capture the scene of a really great conference call or that time you made the best accounts spreadsheet of all time. Still, it exists. Just please don't use it at a festival.
More usefully, the Pro comes with Touch ID too. As you well know, this means you can use your fingerprint to unlock it and pay for stuff using Apple Pay. It won't work at your local corner store, due to a lack of NFC, but you'll be able to grab gig tickets and the like through apps such as Dice.
Finally, the Pro comes with wireless internet as standard offering speds of up to 150Mbps LTE.
8. It'll cost a fortune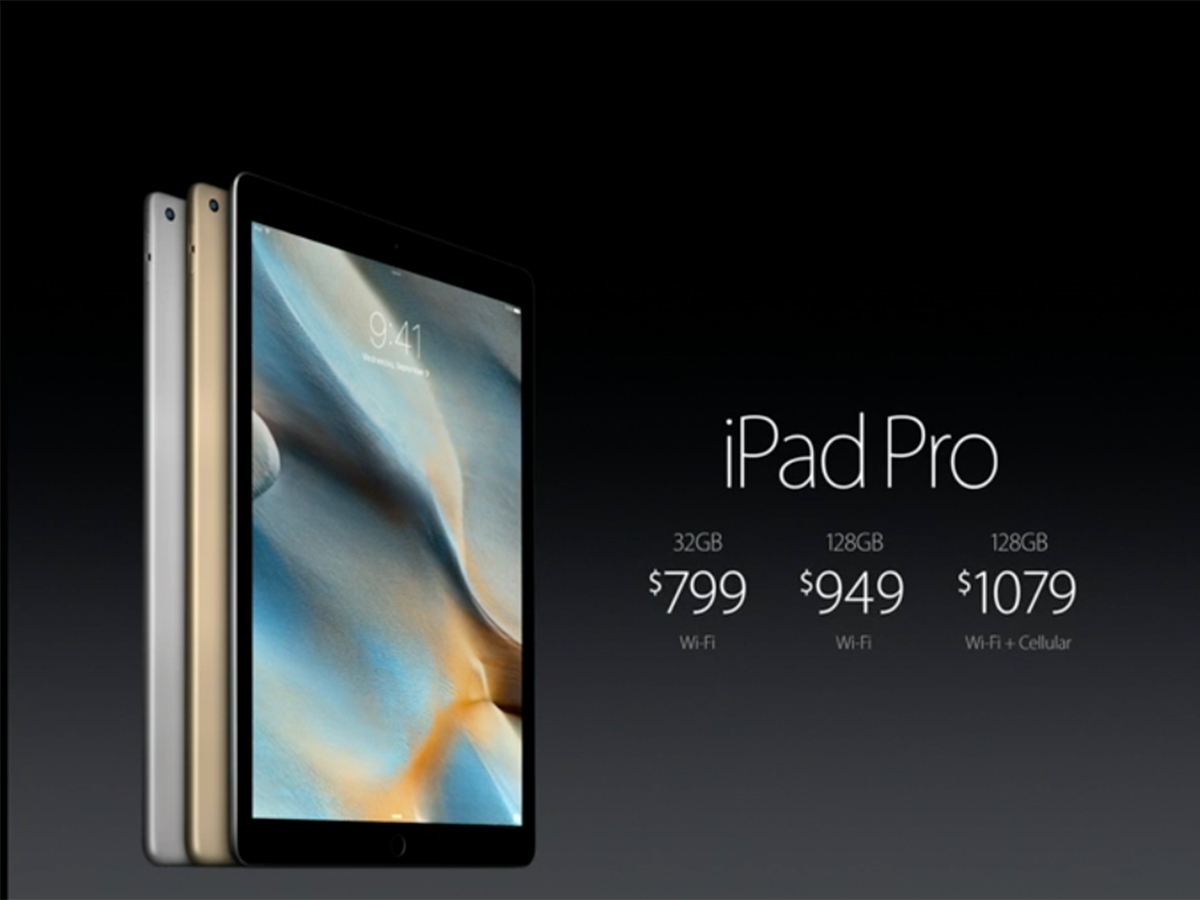 So, the iPad Pro looks pretty good. But it'll come at a price. A really quite high price. We've yet to see UK prices, but in the US, the cheapest version – Wi-Fi-only, 32GB – will set you back US$799. The 128GB Wi-Fi model will be US$949 and the 128GB LTE version will be US$1079. Add to that US$99 for the Pencil and US$169 for the keyboard and you could spend US$1347 on a tablet.
Given that US prices are normally converted to UK prices without much of a reduction, you'd better start saving up now.
If you do have the ready cash to buy one, well, you can't: the iPad Pro will be released sometime in November. We'll hopefully have some hands-on time with the Pro later today and will give you all the UK pricing as soon as we can.