The 8 best games of 2016 that you probably missed
...many of which can be downloaded right now for a heavily discounted price!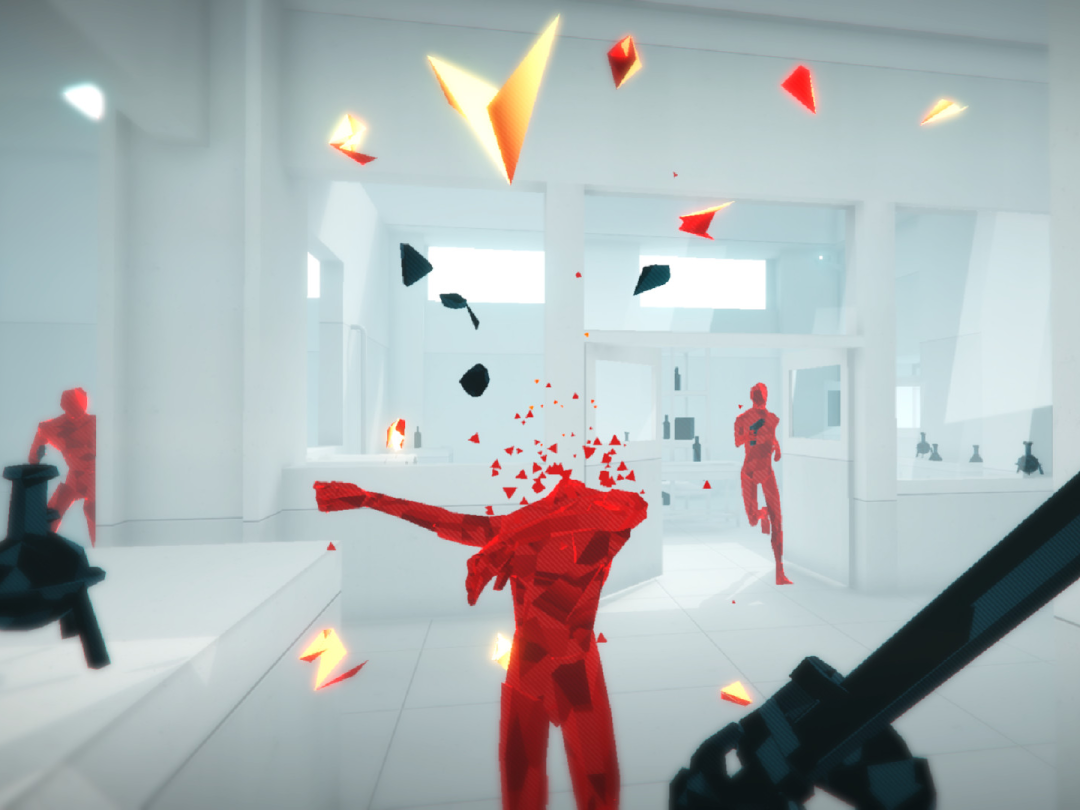 2016 has been such a blockbuster year for games that you've almost certainly missed a whole bunch of them.
You already know about the AAA titles you haven't played, because they've been advertised at your eyeballs practically non-stop. This list is about the games that you've never even heard of, or those with names you recognise but about which you know nothing more.
Yep, we're talking hidden gems of the download and indie scenes. The must-plays that you've almost certainly missed and are quite possibly available right now with a hefty discount. Get cracking!
Oxenfree (from £15)
Part of the reason you might have missed adventure game Oxenfree is because it was a game that had a staggered release on console. Initially only coming to Xbox One and PC, it later came to PS4 with little or no fanfare.
It's a truly unique game that, like Firewatch, makes tremendous use of dialogue. While it delivers a believable teenage group (some feat on its own), it also introduces a method of natural conversation that allows for interruptions to feel less gamey, and more like actual people. You know, like how we all actually talk to one another?
On top of that, it's got a gorgeous art style, superb soundtrack, and is just spooky and intriguing enough to make for a story you can't help but want to see through. And if you're on PC you can currently pick it up for the astonishingly low price of £3.74.
Duskers (£15)
Cast your mind back to Alien: Isolation in 2014, and you'll probably remember how faithfully it recreated the Alien film's vibe in game form, and how very few games go for that aesthetic, or at least get it right. Duskers nails that 80s VHS-style look and feel, and gives off an atmosphere so tense you could hear a pin drop.
It asks you to sit behind a computer and type commands, MS-DOS-like, to control some spaceship-based drones and ransack other ships for their salvage. You never see much more than a green-hued top down visual of your drones, but that actually makes it even scarier as you're never quite sure what's just out of view.
Duskers is hands-down one of the most unique games of the year, but sadly it's likely one that won't ever make it to console on account of being so keyboard focussed. PC gamer? Download it right now for a discounted price of £11.24.
Get it on: PC/Mac
Overcooked (£13)
It feels like Ghost Town Games' idea was a simple one: bring back local co-op madness, and let people create their own laughs with a game that is fast paced and requires teamwork.
Overcooked asks you to work in a kitchen as part of a team of chefs, with each player taking preparing different parts of an overall recipe. It's surprisingly reminiscent of the classic Bomberman games, and an absolute riot with a bunch of mates. Just remember that it's local co-op only – there's no online multiplayer.
Rez Infinite (£25)
"I've heard of Rez!", you're thinking, and you're probably right. But did you know that 2016 saw it come screaming into the present day with brand new (sublime) levels and PlayStation VR support, some 15 years after it was first released on the SEGA Dreamcast?
Well now you do, and we're here to tell you that it's not only a standout PSVR game, but also one that supports 4K resolutions. Absolute rhythm heaven, Rez's trance music will get under your skin, and the art of shooting everything you see remains as fresh as it's ever been.
Get it on: PS4, PSVR
Thumper (£16)
Marketed as "a rhythm violence game", Thumper is a game not dissimilar to something like Rock Band Blitz, or Amplitude.
You control a beetle that races down a highway, and you hit face buttons and directions to match the music. The music feels like it's taken right from the musical Stomp (in a good way), and the violence of your beetle grinding walls and beating bosses with well timed actions is addictive and hypnotic. Even without VR, this is a treat for music game fans.
The Jackbox Party Pack 3 (from £19)
It's a constant source of frustration to fans of the series that nobody seems to have ever heard of the Jackbox Party Pack. From the creators of the quiz games "You don't know Jack!", Jackbox is always inventive, constantly stupid and brilliantly funny.
Each collection (and 3 is no different) is made up of multiple games that are all played with your phone or tablet. Simply connect via the website you are told to, and you'll be playing together. The great thing about this is that while the framework is present, the fun is made by you and your friends' sense of humour.
Playable via Twitch or just with local pals, the third collection contains all new games as well as old favourites, and is the best local multiplayer game of 2016 by some margin. Oh, and the third collection allows you to create t-shirts you can actually buy in real life. What's not to love?
That Dragon, Cancer (£8.49)
A harrowing true story about a family battling with the cancer of a young child doesn't exactly make for the most upbeat of games, but That Dragon, Cancer is proof that the medium can be more than throwaway entertainment.
Amidst all the bombast and glamour from the huge publishers out there, this is a very real, utterly heartbreaking game that swaps traditional mechanics for storytelling methods, and will make you want to hug your loved ones extra tight after playing. It's the least "game-like" title on this list, but it's well worth experiencing, just to say you have.
Get it on: PC/Mac
Superhot (£18)
The coolest game you'll play all year, you absolutely need Superhot in your life right now.
People have called this a first person shooter, but we think of it more as a puzzle game. The twist is simple, but highly effective: time doesn't move unless you do. Enemies remain frozen in time, aiming at you, allowing you to sidestep gunfire and plan your attack.
Whether you're throwing glass bottles to disarm enemies and then using their guns on them, or enacting Matrix-like dodge maneuvers to stay alive, this is one of the most innovative takes on a genre in years.