5 reasons why the new GarageBand for iOS needs your attention
A superb new synth, a pile of effects, and AU support: anyone would think this was a spendy desktop app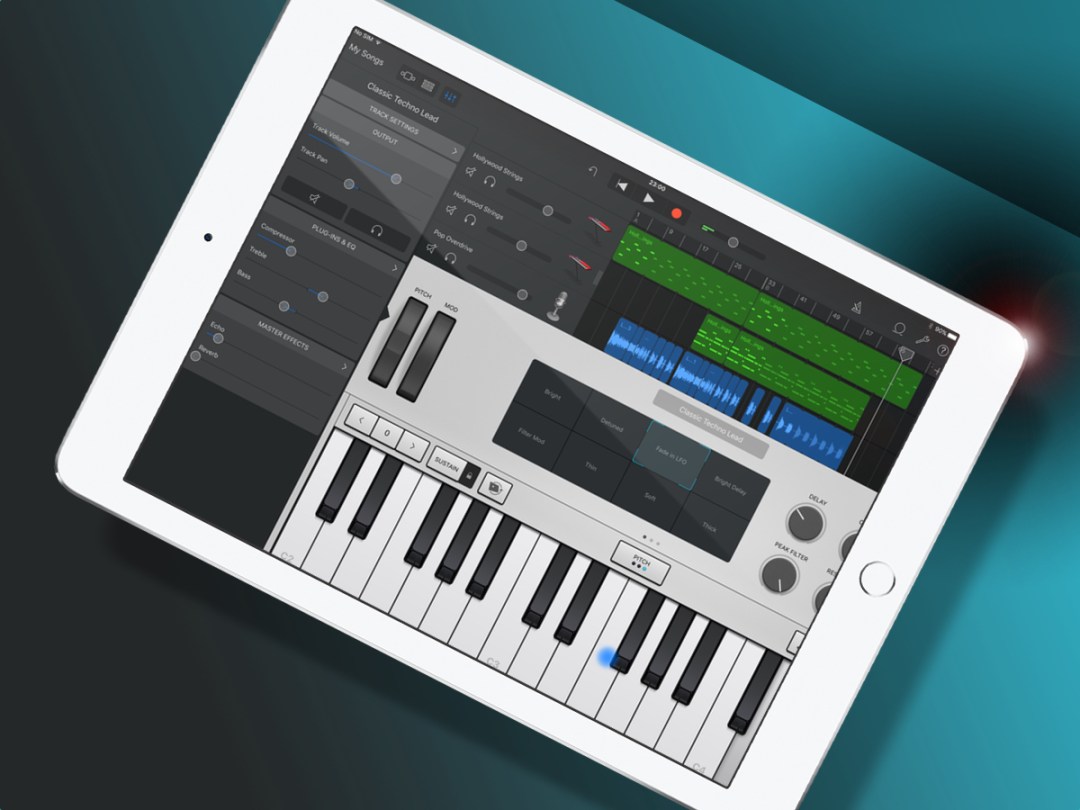 Maybe you once tried GarageBand for iOS and dismissed it as a toy. Perhaps you were miffed at the paucity of effects and somewhat cheesy synth sounds. Or, as a newcomer, you might have felt limited by the small number of smart instruments.
But avoid GarageBand no longer, because Apple's crafted a major update into being.
Naturally, the app isn't Logic Pro X for iPad and iPhone – at least, not just yet. But GarageBand is in many ways now even more suited to pros, as well as wannabe pop stars more prone to key mashing than ivory tinkling.
In what ways? These ways:
1) Alchemy synth magic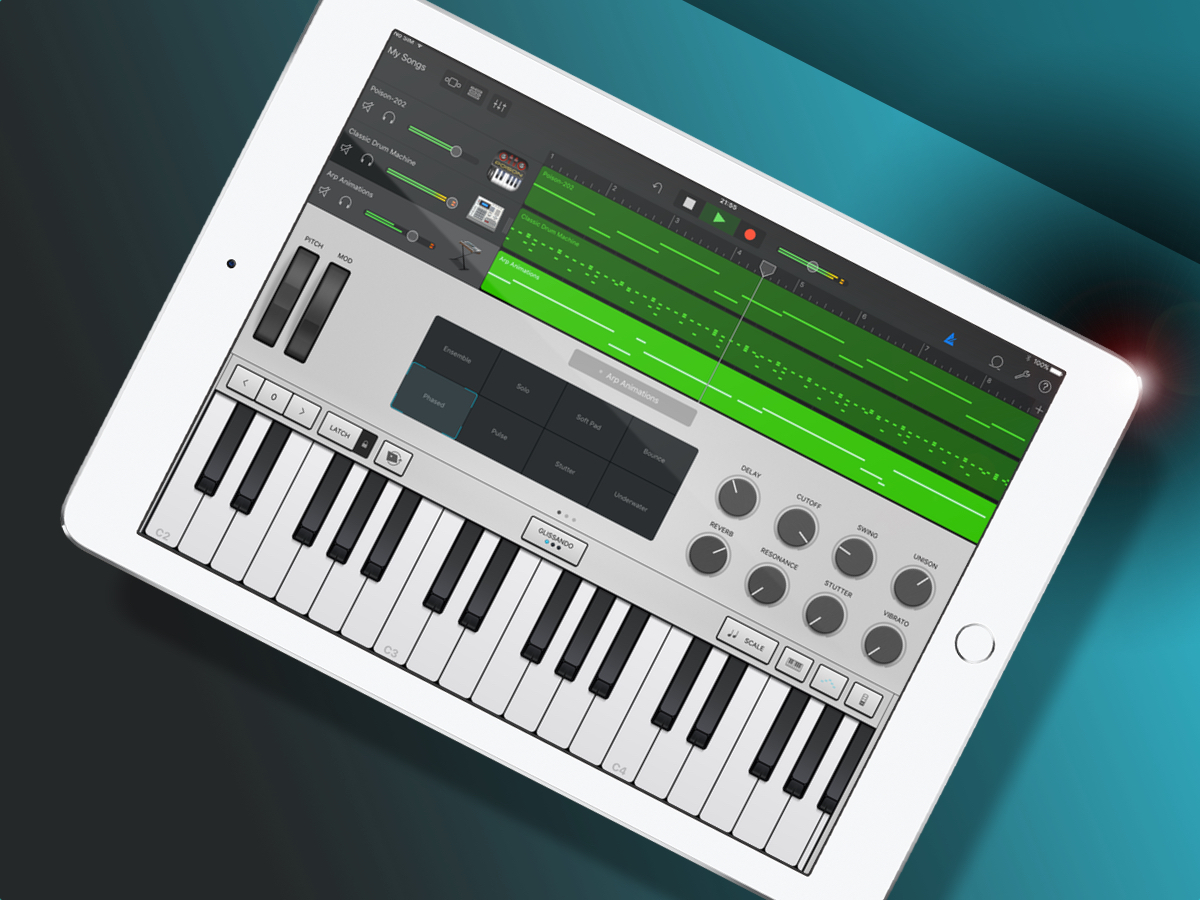 18 months back, Logic Pro X users went nuts upon discovering Alchemy was suddenly fused to that app. And it's no wonder: the flagship synth, packed with knobs to twiddle and bring forth seriously impressive noise, used to cost 200 quid on its own. With this new GarageBand, Alchemy is in your iOS device. Let that sink in.
And, sure, the interface has been simplified, but you still get the sounds, an 8-way modular transformation pad, loads of dials, and two X/Y pads. If you don't understand what any of that means, you're getting almost limitless synth tweakage with one of the best sound sets around. For free.
2) Smart instruments everywhere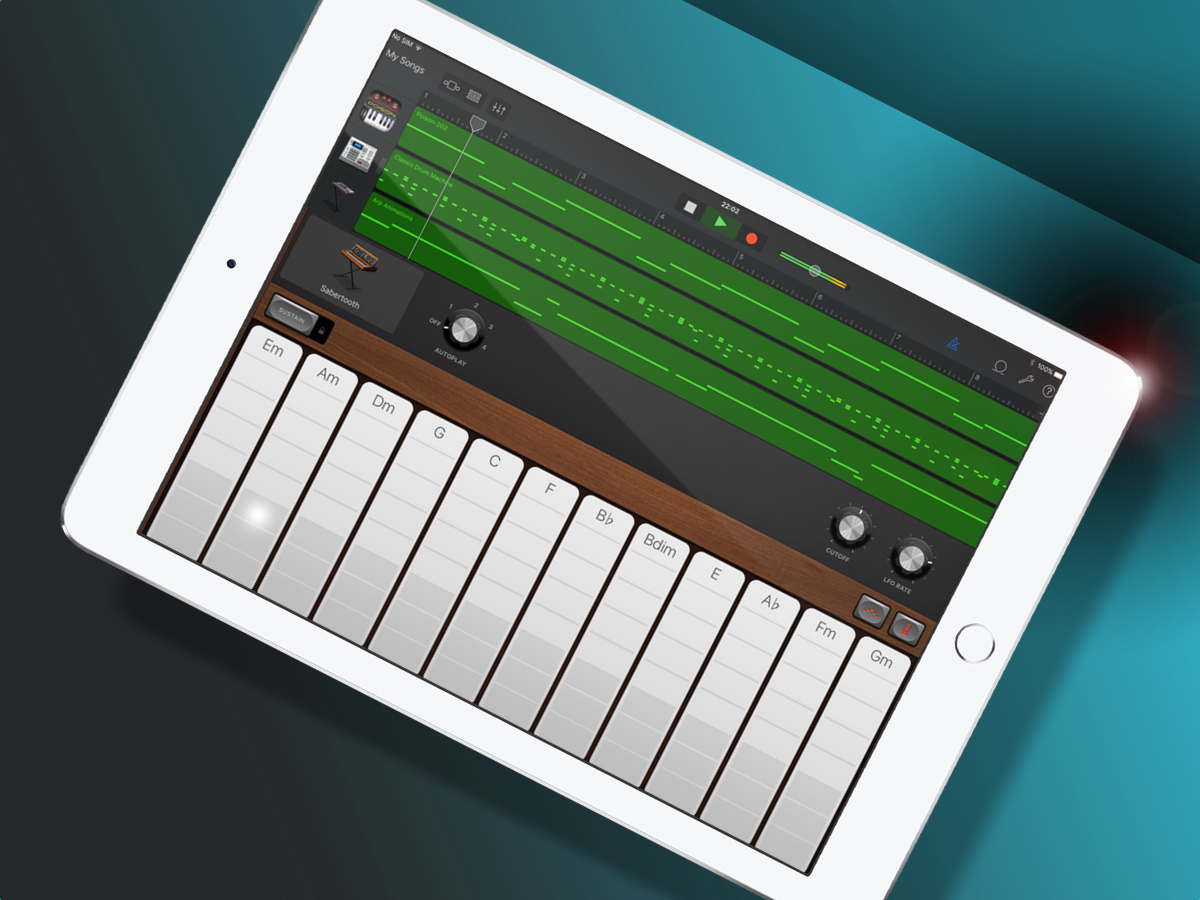 It's all very well shoving a virtual piano in someone's face, but it rather relies on said person being able to play an actual piano in order to make some music. This is why Apple came up with Smart Instruments, with their intuitive strip-based input, in GarageBand – but they were limited to a frustratingly small set of sounds.
But now you can fire up any keyboard instrument, tap the piano strip button, and fast-track your way to something that sounds melodic.
What's more, if you're a pro getting all sniffy at such aids, be mindful that you can define the chords that appear in these strips, making them a potential boon for songwriting.
3) Multi-take recording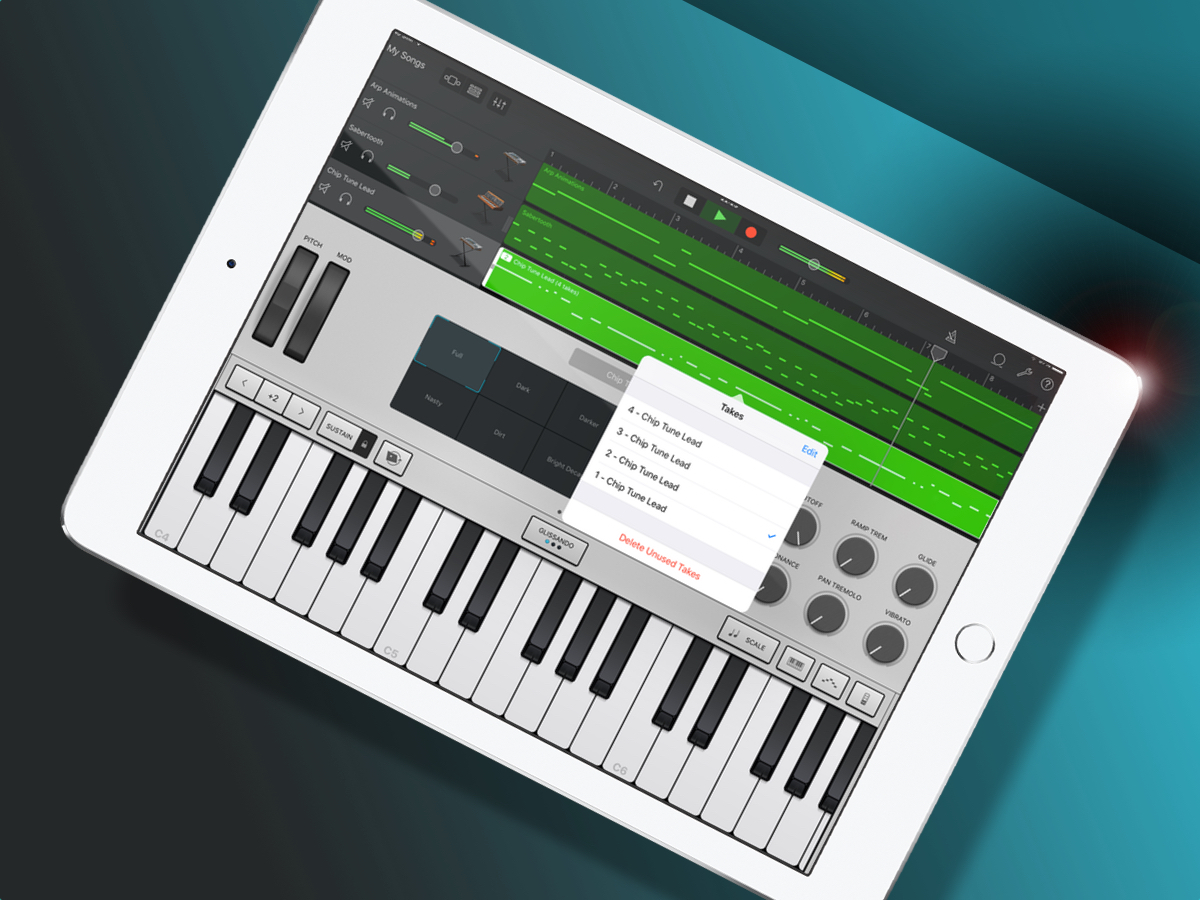 Whether you're tapping out synth lines, playing a riff on a connected guitar, or trying to hit that high C on a vocal, GarageBand was frustrating in only letting you record a passage once. With this update, tap the Track Controls button, expand the Recording section, and tap Multi-Take Recording.
Congratulations: now you can mess up several times before nailing the perfect take, discard the rubbish ones, and pretend you got it all down first time. Unless your bandmates/friends/adoring fans know about multi-take recording, obviously.
4) Loads and loads of effects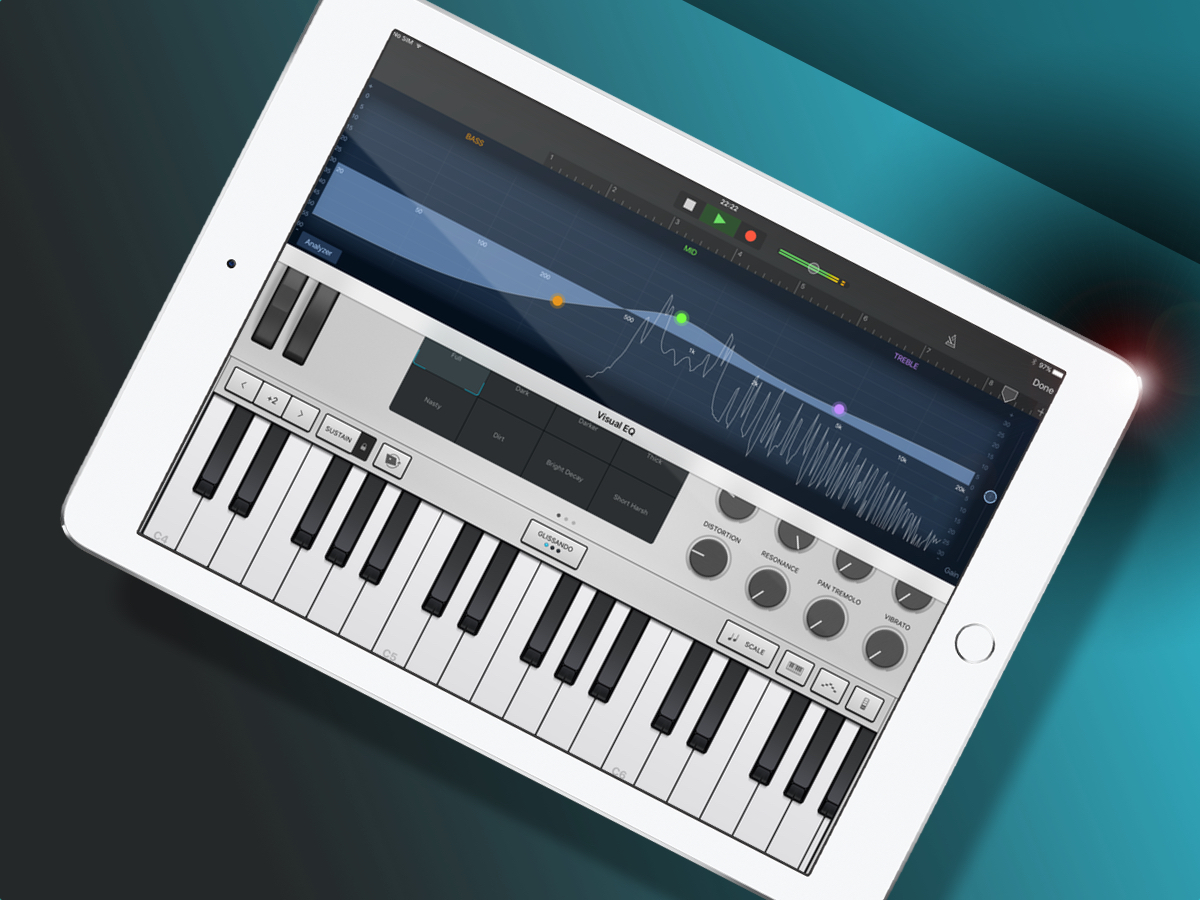 GarageBand used to be a bit 'my first effects unit', bar the guitar amps. Tracks could only be slathered in reverb and echo, and have a bit of compression. When recording vocals, you got precisely eight effects to help you along, but at least four of those were rubbish (it turns out, not many people need to be transformed into a chipmunk).
With this new update, every track has a compressor, now with sliders and a powerful visual EQ, along with four extra slots into which you can bung anything from a bitcrusher to a rather impressive overdrive effect.
And, when recording vocals, all the old effects have been unceremoniously dumped into a tab dubiously called 'fun'. Head instead to 'studio' and you get all kinds of multi-effect set-ups for everything from making drums punchier to adding filmic effects to a recording.
5) Audio Units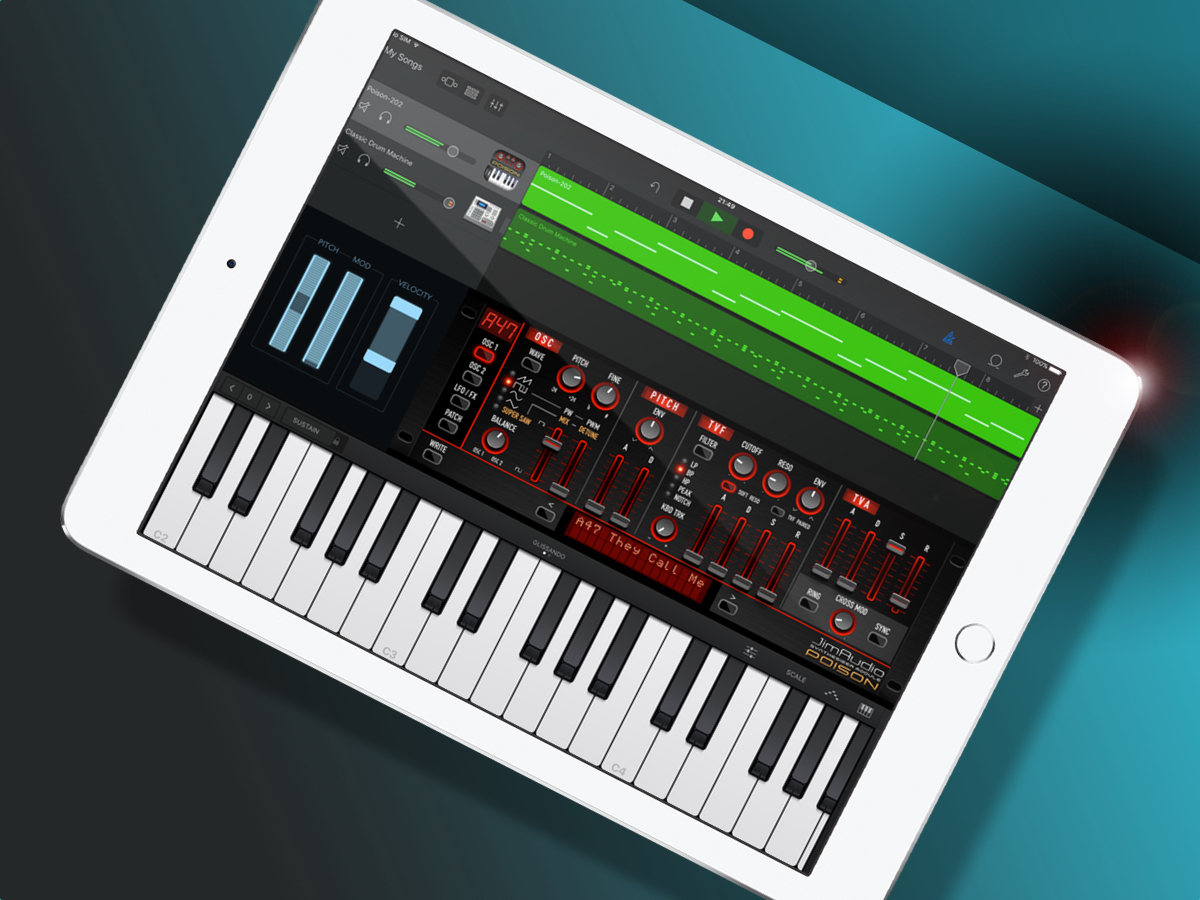 For the uninitiated, Audio Units are system-level, audio-processing plug-ins for macOS and iOS – and GarageBand now supports them.
This means you can add effects from external AU-compatible apps directly inside GarageBand's Track Controls, or grab an AU-compatible instrument on the App Store and effectively squirt it into GarageBand.
So, one-time Stuff App of the Week Poison-202 and the excellent Ruismaker synths can now appear right inside GarageBand with zero faffing, and you can enrich guitar sounds with Tonebridge amp presets that riff off classic songs.