The 14 best Mario games of all time: where is your favourite?
The plumber's hitting the big screen for only the second time in his career. But is it his best performance?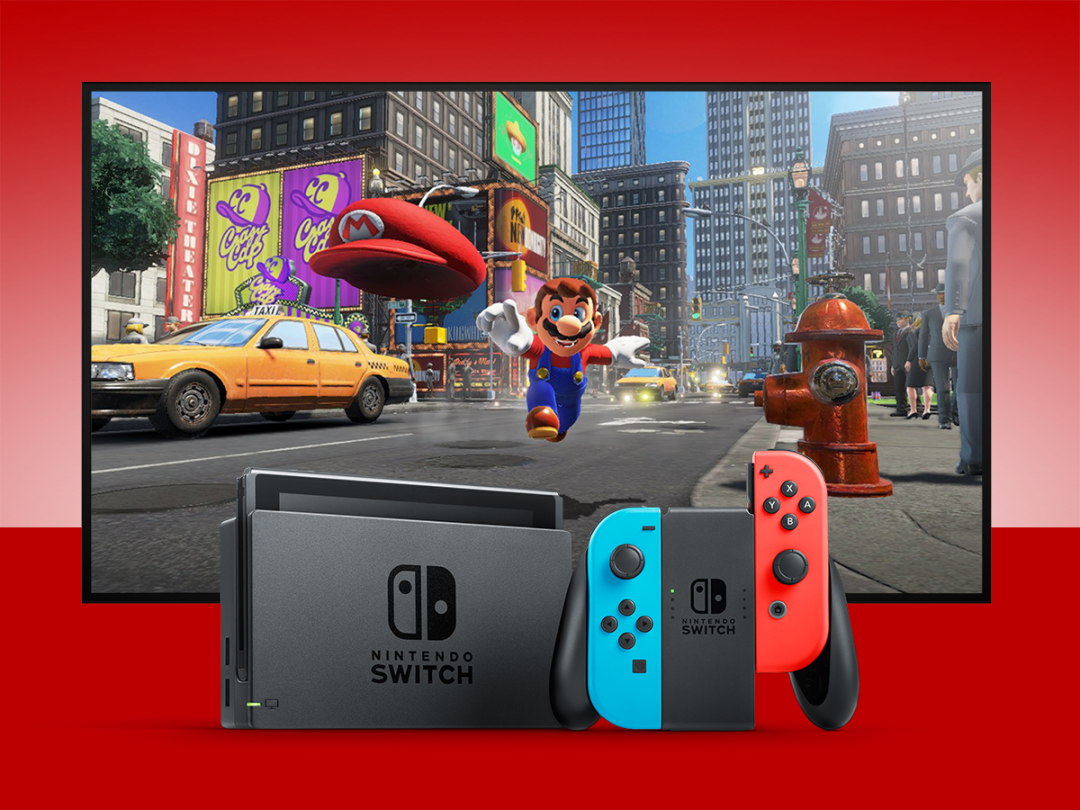 It's been well over 40 years since Mario – first called "Jumpman" in those simpler days – first leapt into our hearts in the original Donkey Kong, and we've savoured nearly every moment since with the loveable action-plumber.
He's appeared in hundreds of games now, spanning all manner of genres, platforms, and styles, but Nintendo's impressively mustachioed mascot has an incredible legacy for quality: his core games, in particular, have consistently defined and redefined genres, not to mention single-handedly made pricey gaming hardware essential purchases.
The most recent entirely new mainline Mario game, Super Mario Odyssey for Nintendo Switch, is more than five years old now, but we still regularly return to its dazzling virtual worlds that allowed us to explore with the fresh ability to possess enemies and creatures along the way.
With The Super Mario Bros. Movie hitting cinemas this week, we thought it was time to take another look back on the best games the plumber (and often his slightly less famous brother) has been a part of – many of them formative building blocks in our own gaming histories.
To keep things focused, we're only including Mario platformers here, with all 2D and 3D games considered. If we started factoring in the plumber's love of sport, go-karting, tactical combat and papercraft, we'd probably be here all day. But check out our guide to the best Nintendo Switch games for the entire Mario experience.
Additional words: Matt Tate
---
14. Super Mario Land 2: Six Golden Coins (1992, Game Boy)
The original Super Mario Land is a landmark Mario game as the first one to be released on a handheld system. It's still fun to revisit today, but we'd lean towards the wonderfully weird follow-up. Super Mario Land 2: Six Golden Coins was the game that introduced us to Wario, who is the main antagonist here, and can only be fought once Mario has collected the titular six golden coins.
With an overworld that lets you tackle the various themed zones in any order, and power-ups such as the Magic Carrot, which turns Mario into Bunny Mario and is every bit as fun as it sounds, Super Mario Land 2: Six Golden Coins is an oddball classic. It was also one of the first Game Boy games Nintendo added to Nintendo Switch Online at the beginning of 2023, so you can play it very easily right now. 
---
13. Super Mario Maker (2015, Wii U)
True, this isn't a typical Mario game in the sense that creation is the defining element, but Nintendo has done a fantastic job of making the process fun, accessible, and totally perfect for the Wii U GamePad.
And believe it or not, this is some of the most fun we've had playing classic-flavoured Mario stages in some time. The wealth of player-created challenges can keep you going for some time, and Nintendo's own quick-hit creations are loose, silly, and completely fab.
A sequel, Mario Maker 2, was released for Switch in 2019, but we think this game is at its best when you can tweak your levels on the GamePad.
---
12. Super Mario Sunshine (2002, GameCube)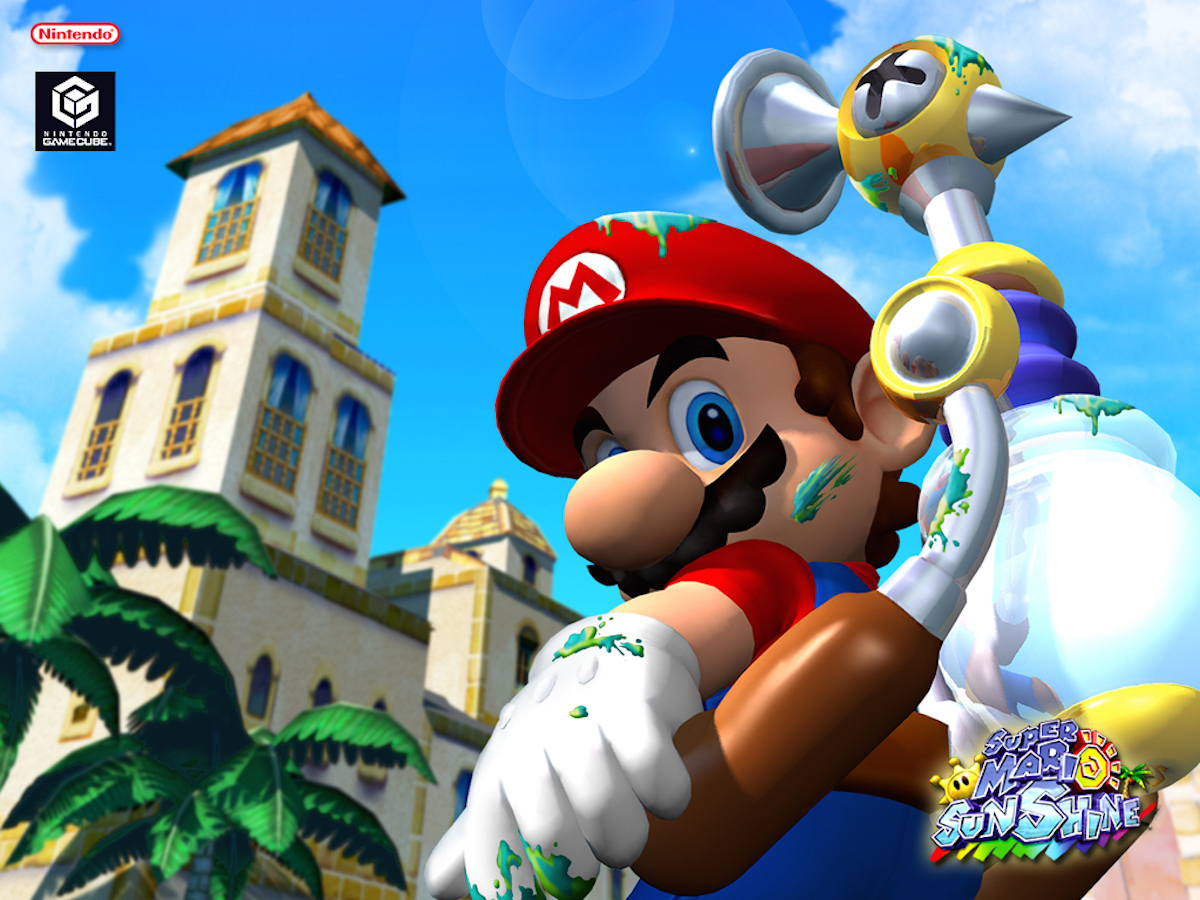 As the first 3D entry to follow the utterly brilliant Super Mario 64, the GameCube's Super Mario Sunshine couldn't help but be let down by expectations – not to mention the seeming reliance on a weird new gimmick.
Yet Nintendo's creativity overcame any concerns, naturally, as the FLUDD water-sprayer – used to clean up gunk around the sunny island – unlocked great new platform gameplay elements.
---
11. New Super Mario Bros. (2006, Nintendo DS)
What's old was made new again (obviously) with New Super Mario Bros, which put a modern twist on the classics for the Nintendo DS.
By and large, the game stuck to the old playbook: side-scrolling challenges in themed stages, albeit with 3D graphics instead of the old sprites. But newer elements, like the ground pound and super-sized Mario power-up, helped give it a fresh, exciting feel.
Follow-ups – including New Super Mario Bros. U Deluxe on Switch – have worn the premise a little thinner; the first is still our favourite of these.
---
10. Super Mario 3D Land (2011, Nintendo 3DS)
It was Nintendo's task to make the visual depth capabilities of the 3DS handheld seem like more than a mere gimmick, and the company nailed it brilliantly with Super Mario 3D Land.
Essentially a blend of the 2D and 3D branches of the franchise, the game nimbly bounces between free-roaming and fixed-camera segments while being a total blast throughout. And the 3D effect not only made the game look amazing, but also informed the gameplay too.
---
9. Super Mario Galaxy 2 (2010, Wii)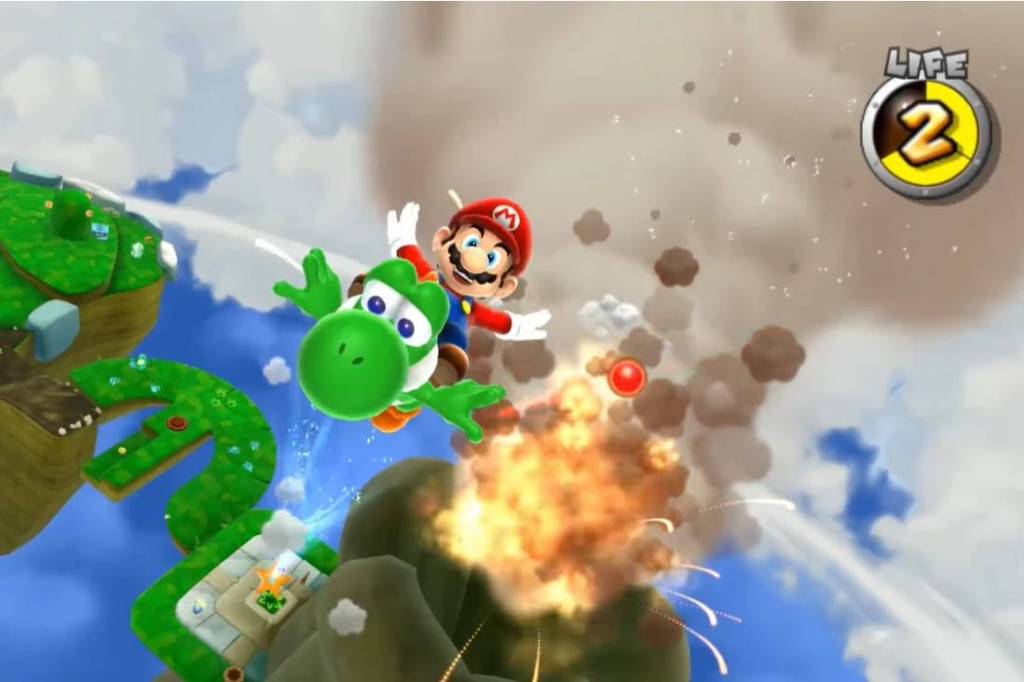 Nintendo rarely makes direct sequels to it's Mario games, but when the idea is as good as the original Super Mario Galaxy it's very much a case of more is more. Galaxy 2 has less of a story focus than its predecessor, but that means it takes less time to get to all the glorious gravity-manipulating platforming Nintendo serves up, and this time Yoshi is along for the ride. This is also a game for the Mario hardcore, with some of the later levels really testing your skills.
It's very hard to choose between this one and the original, which we may or may not revisit in a bit, but both Galaxy games see Nintendo at its creative peak, and it's a crying shame that you can still only play the first one on Switch. 
---
8. Super Mario World 2: Yoshi's Island (1995, SNES)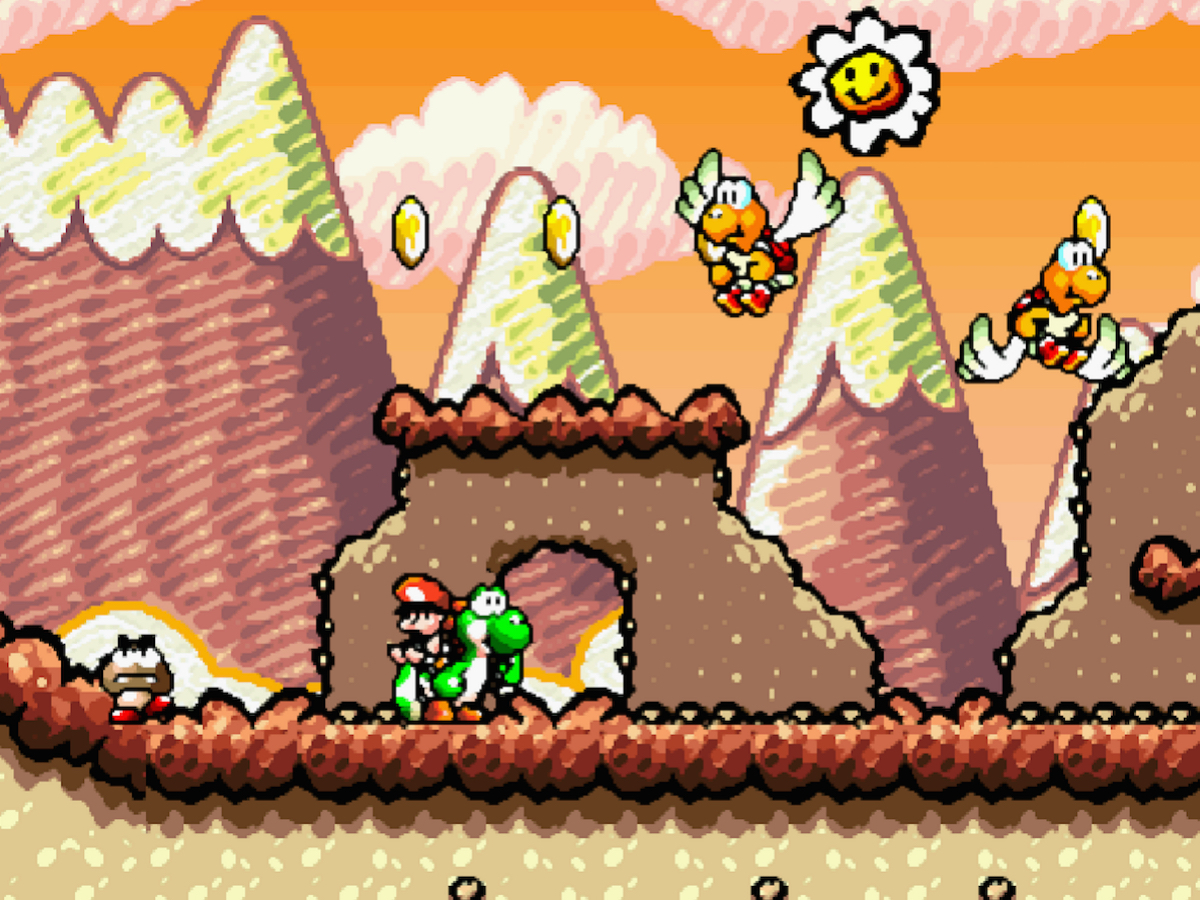 To some, Super Mario World 2 will always be the "whining baby" game – it's the one in which Mario is a little infant being shepherded around by Yoshi, and if he pops off your back, the sobbing and waterworks kick in immediately.
Yet there's a totally awesome platformer built around it: a smart, strategic spin on the classic 2D design that feels very different, yet is just as satisfying. And the hand-drawn look is still marvellous.
An updated version, technically a separate game but very similar to the original, called Yoshi's New Island was released for the 3DS in 2014.
---
7. Super Mario 3D World + Bowser's Fury (2021, Switch)
Super Mario 3D World was one of the Wii U's best games, but the Switch port that inevitably arrived later is undeniably the best version of the game. You get a perfect port of Super Mario 3D World, the ultimate realisation of the 2D-meets-3D Mario game design that Nintendo started exploring with Super Mario 3D Land, with deliriously inventive stages that are even more fun in multiplayer, but that's not all.
The Switch version also comes with a brand new standalone Mario adventure called Bowser's Fury, which remixes 3D World's assets in an open-world environment in which you're being hunted by a Kaiju-sized Bowser. It's a scrappy, fascinating little game that has you hopping between a series of themed islands in any order you like, and could give us an insight into what Nintendo has in mind for its next full-length Mario adventure. 
---
6. Super Mario Odyssey (2017, Switch)
Given all the hype around Super Mario Odyssey, its 7th place finish here might seem disappointing. But just look at the legendary games that land before it – not to mention the brilliant ones it just topped!
Indeed, Super Mario Odyssey is another truly excellent 3D entry in the series, acting as a long-overdue successor of sorts to Super Mario 64 while bundling in an absolute wealth of new ideas. By and large, it sticks to Nintendo's 3D Mario template, but thanks to Mario's new companion Cappy, you can inhabit loads of different creatures in the world.
That makes it perhaps the most diverse 3D platformer in the franchise, and every intensely weird bit of it is pretty wonderful.
---
5. Super Mario Bros. (1987, NES)
How do you rank one of the most important and influential games of all time? We were tempted to put it up top, but on a list like this, the competition is stiff (yet so very friendly).
Super Mario Bros. essentially defined the platformer template for countless games to follow, with each side-scrolling sprint delivering the right blend of challenge and fun. Later games took the design to new heights, but the original remains utterly essential.
---
4. Super Mario World (1992, SNES)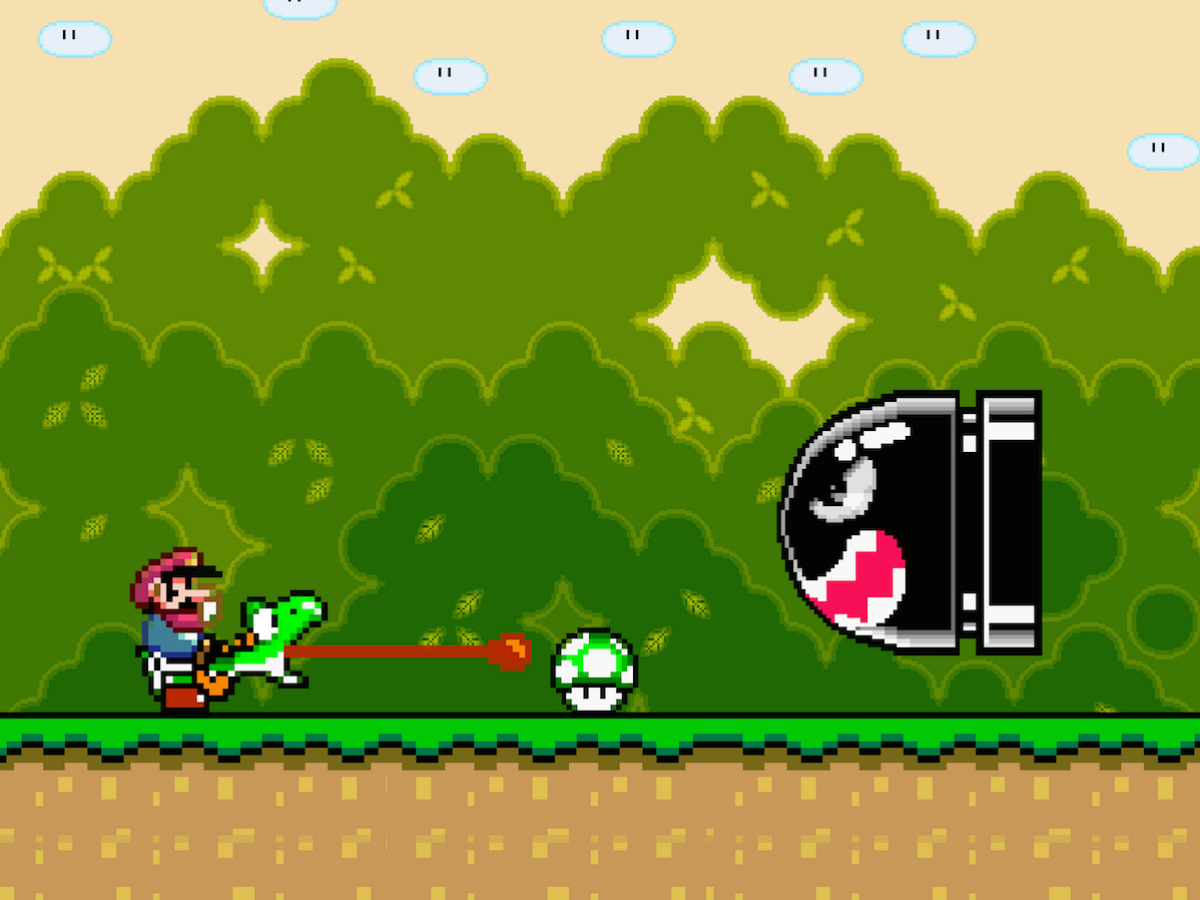 Released alongside Nintendo's 16-bit juggernaut, Super Mario World was the culmination of the series in its classic state.
It took advantage of the new hardware for improved graphics and a superb soundtrack, but also expanded the game design with fresh power-ups, level themes, and everyone's favourite rideable dinosaur, Yoshi. Best of all, it was huge, delivering an engrossing adventure to get lost in with your shiny new console.
---
3. Super Mario Galaxy (2007, Wii)
If you needed proof that the Mario platform design can be twisted into pretty much any wild, winning concept by Nintendo's geniuses, then Super Mario Galaxy is it.
The outer space theme and globe-like, camera-twisting stages showed that Shigeru Miyamoto and crew could still reinvent the game, and it truly is one of the most joyful, boundlessly creative games we've ever played. Why do we place it above the sequel? Well, Galaxy did the whole planet-hopping thing first, and got nearly everything right. It's a bit more forgiving too. Plus you can play this one easily today in the Super Mario 3D All-Stars collection on Switch, which gives the game an HD lick of paint.
---
2. Super Mario Bros. 3 (1991, NES)
Can you believe that Super Mario Bros. 3 came out on the same system as the original game (and the weird mess that is Super Mario Bros. 2?). It's such a huge advancement in terms of gameplay design and aesthetic, and the impact was incredible.
Some 30 years later, it holds up as a paragon of platform game design, with some of the most memorable stages you'll ever play and creative power-ups aplenty. Plus, it set much of the thematic tone still used in the series today.
---
1. Super Mario 64 (1997, Nintendo 64)
Some might call it heresy to not pick a 2D game for the top slot here, but over 25 years later, we're still in awe of Super Mario 64.
It not only brought the most important series in gaming into the third dimension, but once again set the template for the entire genre. And best of all, Super Mario 64 did it with so much infectious and imaginative charm that it still holds up strong today.
It's a legendary game in a series absolutely stocked with them. Roll on Super Mario Holographic 8 on the Nintendo 5D MegaBrain VR...