10 things you need to know about Windows 10's release
Microsoft's uber-hyped new OS is here: what does it do, when can you get it and how much will it cost you? (Spoiler: you'll likely get it for free)
Each new Windows launch is typically accompanied by plenty of hype and nervous wondering, but this time is a little different.
See, Microsoft went an unexpected route with Windows 10, opening up pre-release access to anyone and everyone – some 5 million people took part, the company says. Those early adopters get dibs on the first downloads of the final launch version tomorrow, so the rest of you may be waiting an extra few hours (or even a day or so) to get your hands on it.
But that different approach means that some of us have been using an ever-improving version of Windows 10 for months now, so we know all about its myriad tweaks and additions. We even already know that it's really great, and a definite improvement in nearly every way from Windows 8. We won't give a final verdict until the release build is out there, but we've been thoroughly impressed so far.
If you haven't been testing the early builds or following every last detail, you might not know what to expect this week – like who gets it for free and which new features are headline perks. Worry not: here are the 10 things you need to know for this week's Windows 10 launch.
1. Wait, when?
Windows 10 officially launches on Wednesday, 29th July – but this isn't a traditional Windows launch. You won't be able to grab a box with a DVD inside on day one, or even buy a new Windows 10 PC preloaded with the operating system right out of the gate.
Instead, it's upgrades that take center stage from the start. The millions of people who used pre-release versions will get the first proper build via Windows Update, and then the surely millions more who "reserved" a copy through Windows 7 or 8 should start seeing it pop up very soon thereafter. Microsoft is rolling it out in waves to avoid potential issues, but there's a lot of anticipation around the release – surely, the wait won't be too long, but maybe you shouldn't assume you'll have it on the 29th.
2. How much?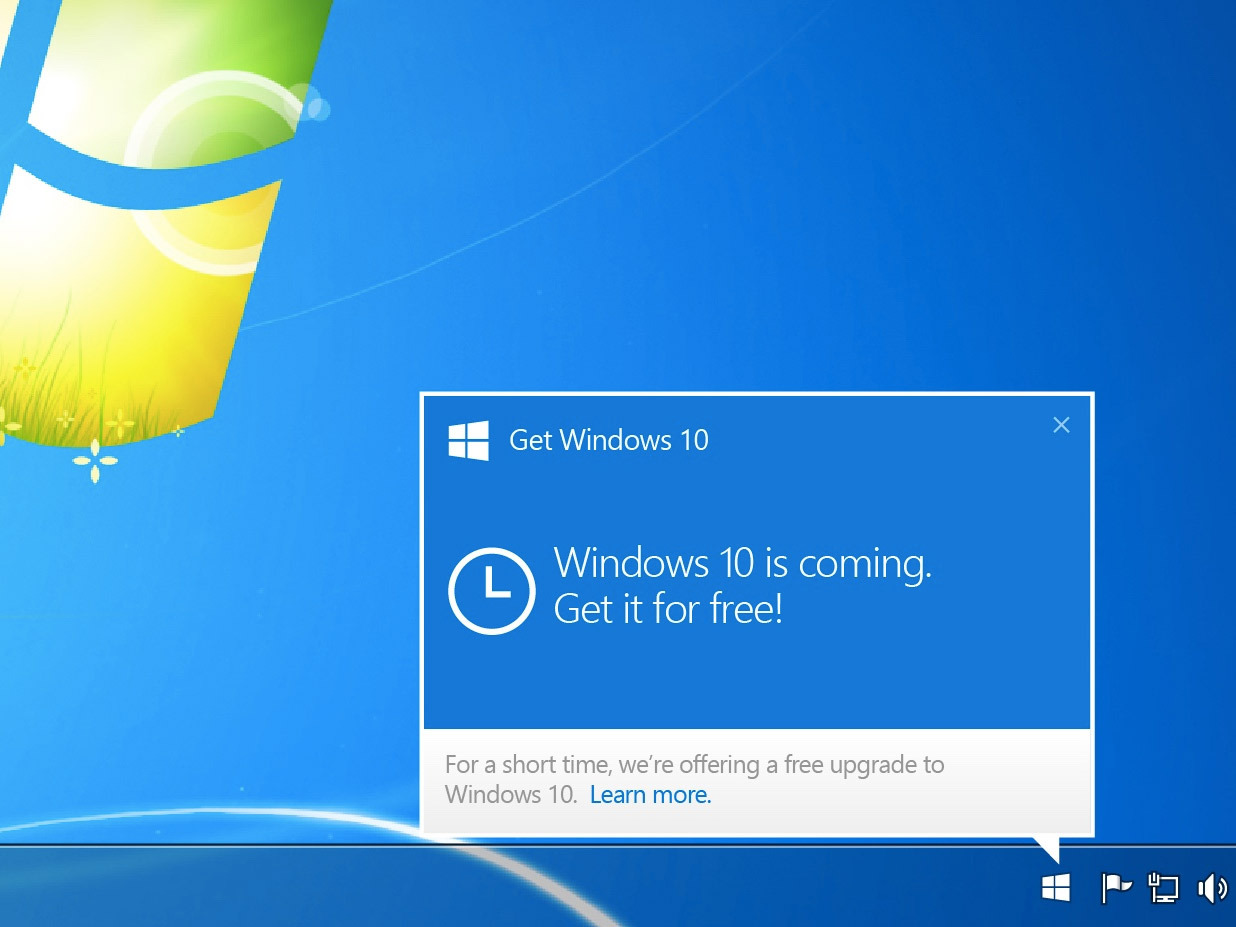 If you have a legit copy of Windows 7 or 8.1, your download of Windows 10 will be totally free. On the house. Really! Microsoft has taken a cue from Apple in this regard, although the handout doesn't last forever: after the first year of free availability, Windows 10 will have a price tag for late updaters, plus anyone coming from Windows XP or earlier on day one will need to pay for the upgrade. It starts at US$120 (nearly £80) for the Home edition.
Note that anyone running a Windows RT tablet such as the regular Surface or Surface 2 won't be able to upgrade to Windows 10. Sorry, folks. Luckily, Microsoft has an RT update due out this September that should bring some enhancements, although we don't know what's coming.
3. How to upgrade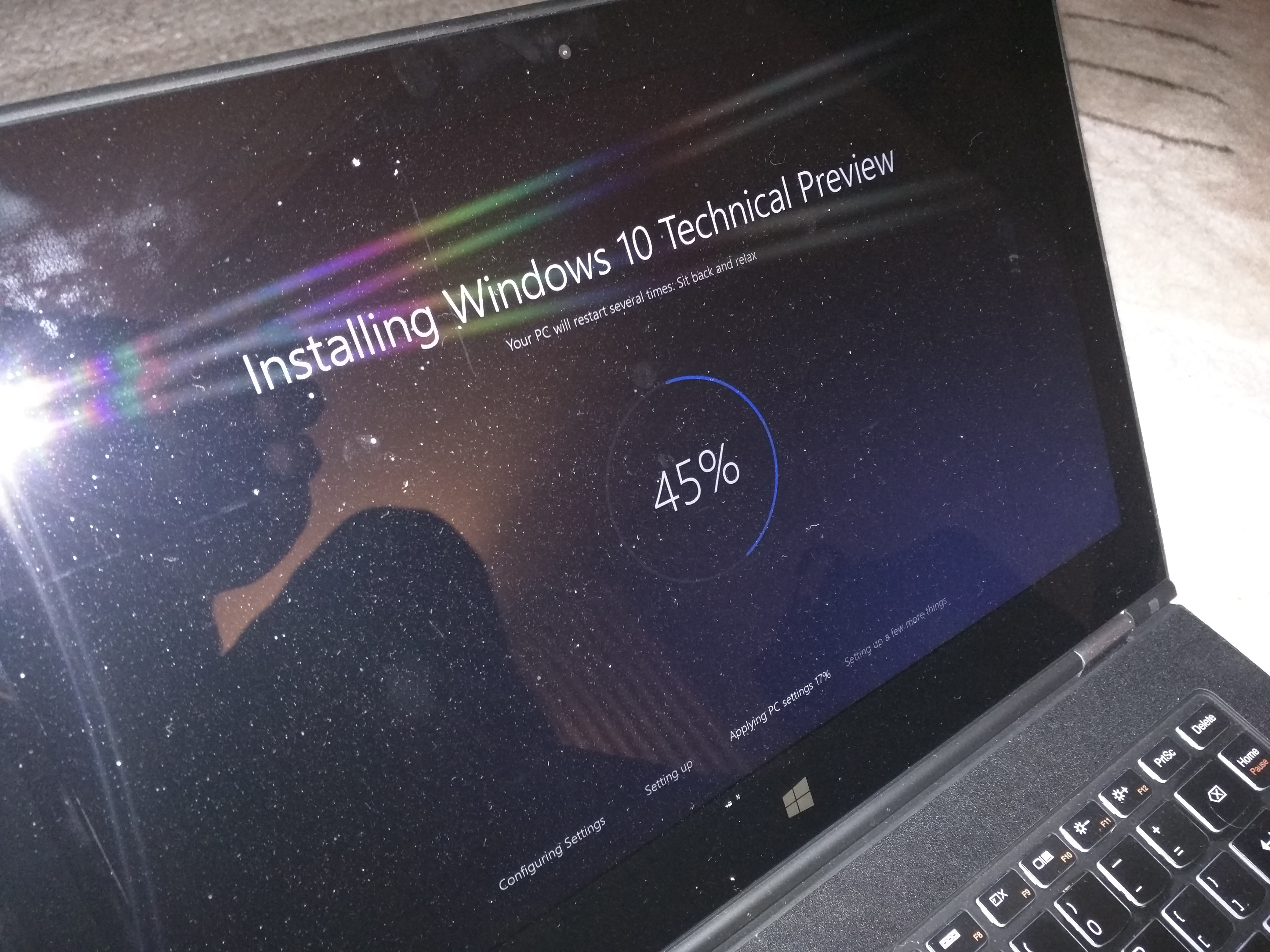 If you're running Windows 7 or 8.1, you'll be able to do a direct upgrade from within the OS – so you can keep all of your existing files and apps, and essentially just download an update. It should be just like what you see above, only without "Technical Preview" listed. Anyone using Windows XP or older that can actually run Windows 10 on their box will have to do a full install, meanwhile, which will be a bit more of an undertaking.
We'll have a full install guide up shortly, but however you're tackling the upgrade, be sure to back up your files beforehand. Even a seemingly easy upgrade can go perilously wrong, especially right at launch.
4. It's a Start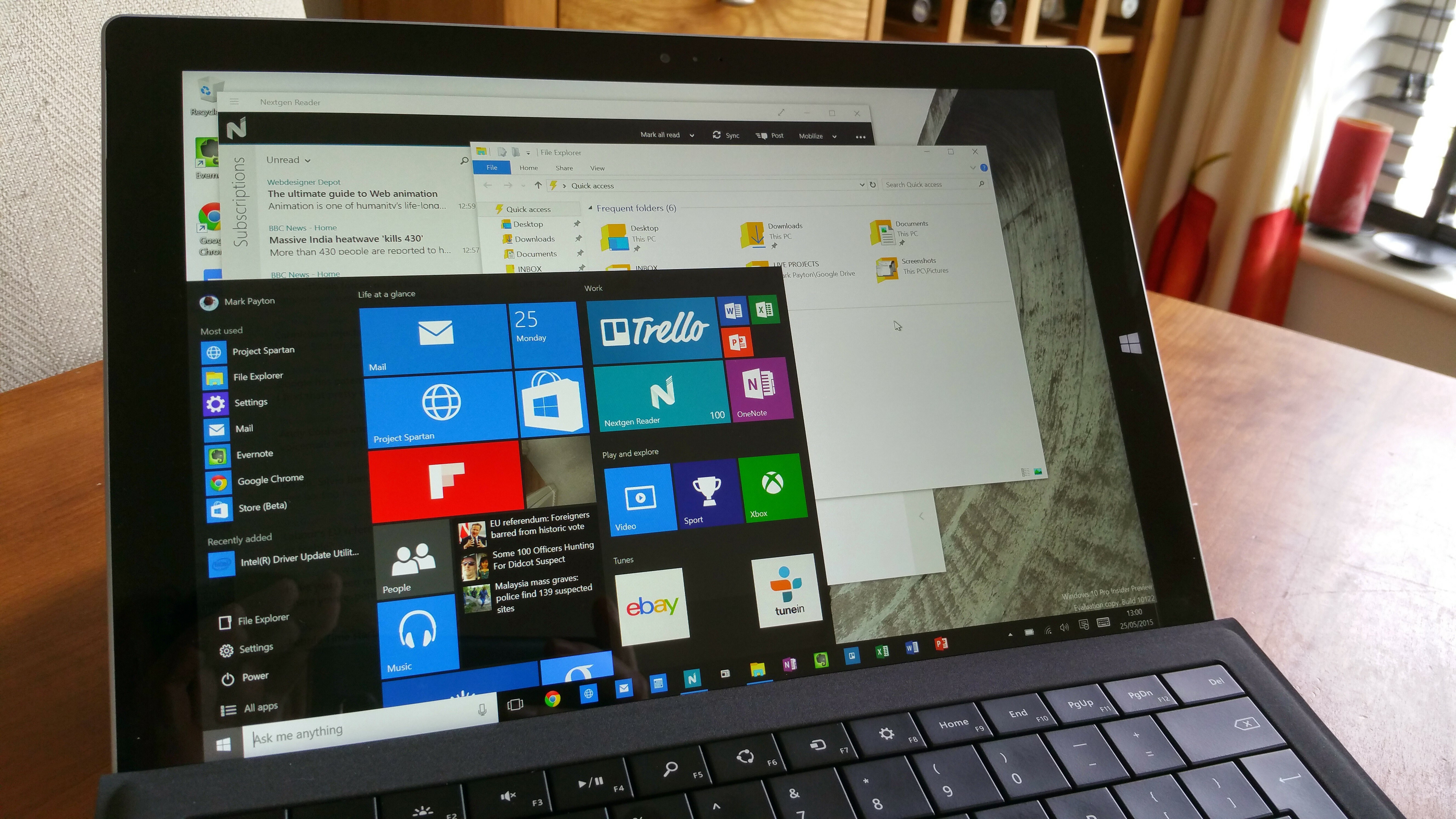 For many, the most noticeable upgrade in Windows 10 will be the return and modernization of the Start button. Windows 8 might have been eye-catching, but the move away from a typical desktop design alienated a lot of users. Windows 10 makes strides to fix that problem.
But it still acts like a bridge between the perks of Windows 7 and 8, as the new Start menu houses those big, bright tiles from the latter amidst the traditional list design of the former. And now with Cortana and other functionality also integrated, the Start menu is not just a nostalgic return, but also seriously useful as well.
5. Hey, Cortana
Did we say Cortana? We sure did. The Windows Phone personal assistant makes the leap to desktops in Windows 10, and she's integrated in a couple of ways. As we mentioned, she's there in the Start menu, so you can click the Windows button or start typing into the search bar to activate her brainy skills. You can also just speak into your PC's microphone.
And that's not all. Cortana is also built into Edge, Microsoft's new web browser, to help you get extra details in a hurry while surfing around. Because Cortana is a learning personal assistant, she'll get to know your tendencies and cross-reference events and contacts from your various social accounts and interactions.
6. Got an Edge
Internet Explorer is gone. We'll always recall its glory days, but nobody is pouring one out for ol' IE in 2015. It's in the past, and Edge is the future – at least for Microsoft.
Although it's not as robust as something like Chrome (not yet, at least), we've been impressed during the preview testing. The minimal design is great and browsing is snappy, and the annotation feature is handy, as are the Reader mode and Reading List. Edge won't launch with extension support, unfortunately, but it's coming later this year.
7. Enter the Continuum
Windows 8 hardly mastered the transition between tablet and desktop modes on devices that needed it, but Windows 10 makes things a lot more seamless. If you're using a device in tablet mode, apps will fill the screen and the UI will match. Meanwhile, hooking up a keyboard and using it like a desktop switches everything to windowed versions and better suits navigation to a traditional setup. It's automated and easy, just like it should be.
And Continuum for Windows phones sounds ultra cool, letting you essentially turn your smartphone into a portable PC by pairing it with a TV or monitor, as it expands out the universal apps to act like desktop versions. The phone version of Windows 10 won't be available until later this year, however, so it's not a short-term plus.
8. Better, easier, faster
Windows 10 has all manner of nips and tucks throughout, which has made it feel "cleaner, lighter, and sharper," as we wrote in our preview. Many of the tweaks are designed to make it easier to use and love the OS – and get into the apps you need faster.
For example, the addition of the Action Center – also carried over from Windows Phone – acts much like OS X's Notifications Center, letting you get to quick settings, as well as view messages about what's going on in your digital world. It's a meaningful tweak, and although more prominent than some, the entire OS feels much more refined than in past versions.
9. Game on
Microsoft has often shown a cold – or at least half-hearted – shoulder to PC gaming over the years, focusing the vast majority of its marketing heft on Xbox. Windows 10 attempts to redress the balance with the integration of some existing Xbox features and the introduction of some others.
The Xbox app serves as a hub for your games, friends, and achievements, and links up with your Xbox One profile, but there are bigger perks included: namely the ability to stream Xbox One games from your console to PC on a home network. Microsoft also has bigger cross-platform multiplayer ambitions, starting with free-to-play Fable Legends this autumn, and there's a Game DVR feature for recording and sharing your gameplay on the fly.
10. What about phones?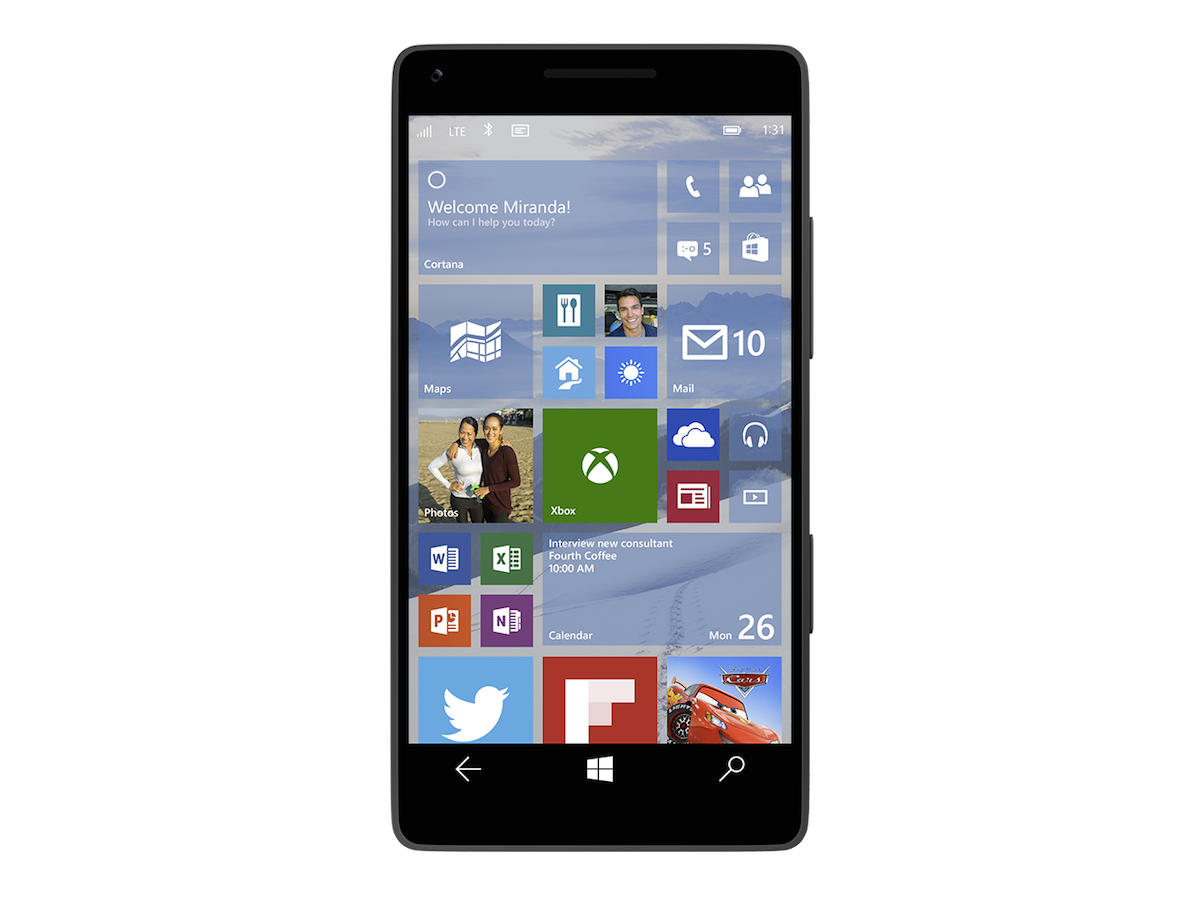 If you're eager to load your compatible Windows Phone 8.1 handset with Windows 10 this week… well, we've got some bad news for you. The preview edition is out for select phones, but the full version isn't coming until a little later this year.
It's not entirely clear when that will be, but rumour has it that Microsoft has some top-tier flagship phones coming to support its launch. On the other hand, the company lost a ton of money on the Nokia acquisition, has done very little with Windows Phone over the last year-plus, and seems intent on a multiplatform software future.
So it's hard to say just how big of a push Microsoft will give Windows 10 on phones later this year, but anyone still sticking with a Windows phone after all this time should be excited about the various upgrades promised within.