Win an LG Home Theatre System with Teenage Mutant Ninja Turtles
That's right, the half-shell heroes are back to help you win a 4K telly and more...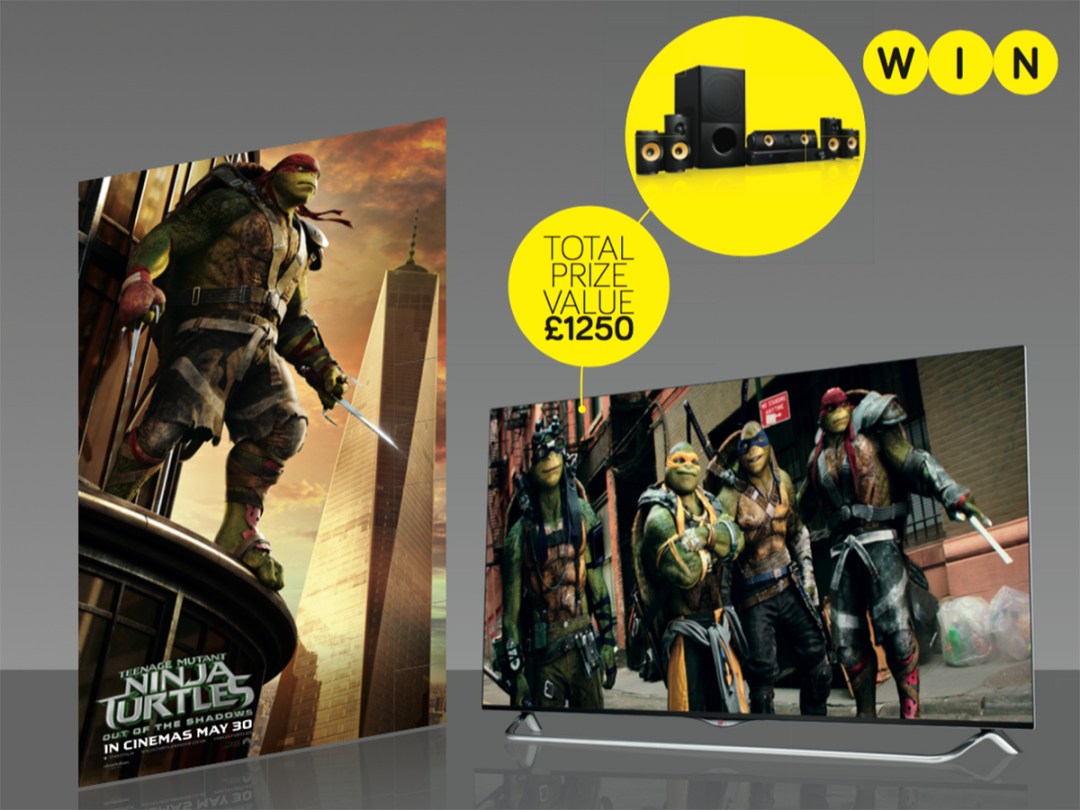 Michelangelo and Raphael, interior decorators to the Pope; Leonardo, amateur helicopter inventor; and Donatello, a second-rate sculptor who, let's be honest, only made the cut because his name sounds cool. Little did these four artists know that one day they would be better known as a bunch of anthropomorphic reptiles living in a sewer.
The Teenage Mutant Ninja Turtles are back with a new big-screen adventure, and this time they're coming out of the shadows. We know this, because the film's called Out Of The Shadows.
And one Stuff reader will soon be yelling "Cowabunga!" with extra glee, as we're celebrating the movie's release by giving away a home entertainment package worth £1250: an LG 49in 4K television, and an LG 5.1-channel Blu-ray home theatre system. Go ninja go! Teenage Mutant Ninja Turtles: Out Of The Shadows hits cinemas on 30 May (cert tbc). ninjaturtlesmovie.co.uk, #TMNT2
To enter, simply answer the question below. Can't see it? Click here.