Get some Turtle Power with these Quarter Arcades Teenage Mutant Ninja Turtles replicas
It's time for some retrogaming with your favourite Heroes in a… Quarter Shell?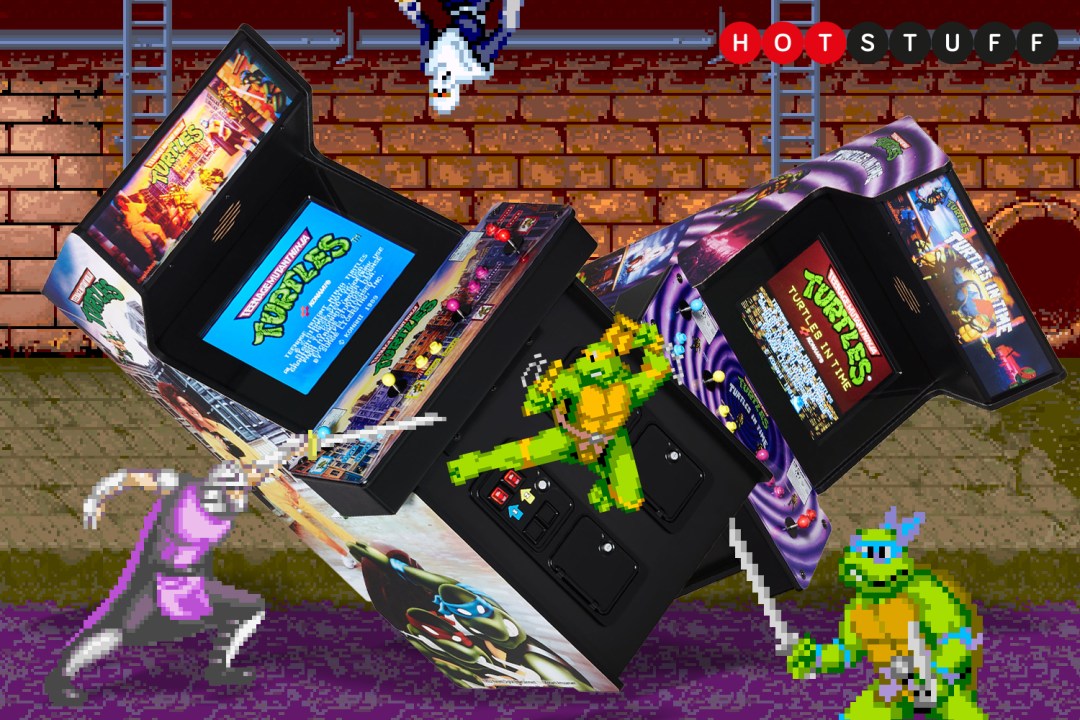 First, Numskull shrank the famous yellow Pac-Man cab down to 1:4 size. Later, it released its first diminutive two-player Quarter Arcades title, Bubble Bobble. Now, the company is inviting four players to squeeze around a tiny arcade cabinet replica and yell COWABUNGA until everyone nearby demands they stop. And that's because Teenage Mutant Ninja Turtles and follow-up Turtles in Time have been blasted by Numskull's magic shrink-o-ray.
2D brawler Teenage Mutant Ninja Turtles first hit arcades in 1989 and features the fab four (the turtles – not the Beatles) fighting their way through hordes of baddies to rescue their chums and give the evil Shredder and Krang a thorough kicking. Turtles in Time arrived two years later. The heroes are lobbed through stomach-churning vortexes into the past, and are forced to battle through prehistoric lands, ancient Japan and a pirate ship. All, suspiciously, infested with Shredder's mob. Hmm.
Fortunately, the fast-paced gameplay of both titles remains as compelling as it ever did – even in miniature Quarter Arcades form.
Turtle-y awesome, dude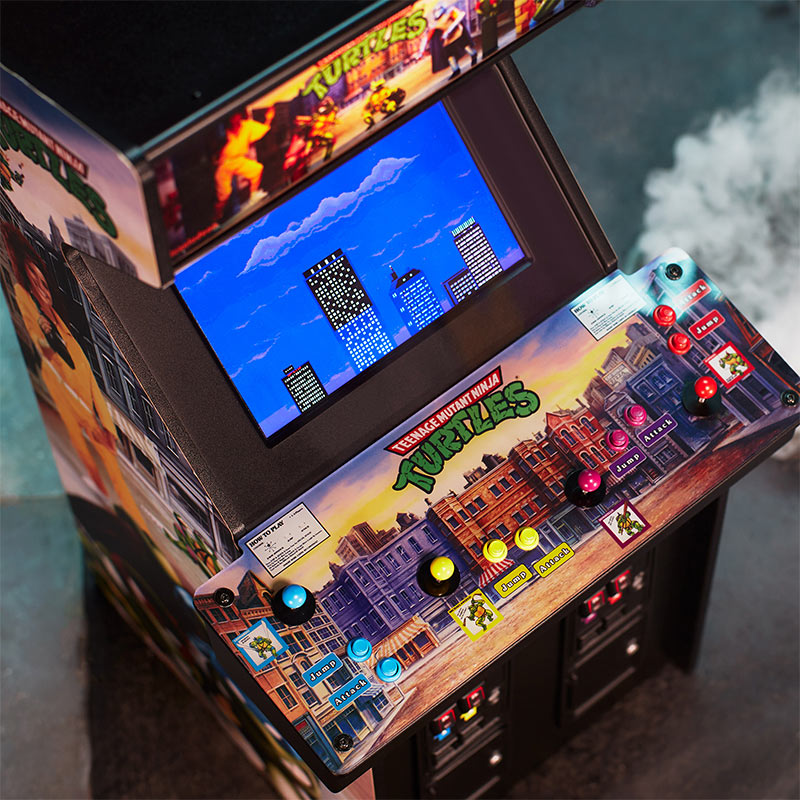 Like the original arcade cabs, these Quarter Arcades also feature four-player co-op gameplay, by way of tiny joysticks and buttons. But if the thought of getting very cosy with three friends makes you feel green, there's the option to open the cab's service doors and connect USB controllers. (Official Quarter Arcade controllers will be available to buy for $19.99/£19.99 each. Or you can plug in third-party alternatives.)
Keep that door shut, though, and these tiny takes on ancient hardware are the most authentic recreations imaginable. They feature light-up marquees, the original side art, and illuminated coin slots. And in a first for Quarter Arcades, these cabs feature a 'CRT lens', designed to give the 6in TFT screen a realistic old-school look. Unlike the original cabs, though, these ones won't take up half your living room. At 44.5×23.4x24cm, they'll fit nicely on a shelf.
The Teenage Mutant Ninja Turtles and Turtles in Time Quarter Arcades are available to order, starting at $299.99/£249.99 each. Delivery is slated for December.