Winter Training Camp: the gadgets and gear to get you fighting fit
And you don't even need to leave the house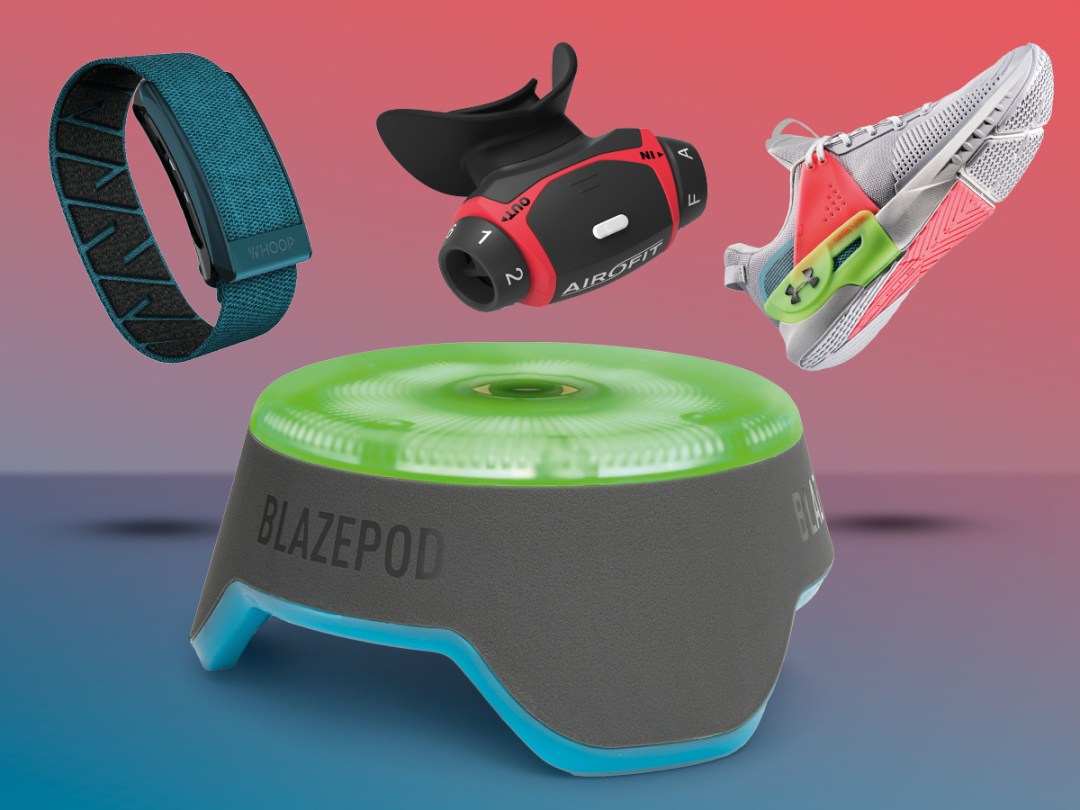 Exercising outside when it's wet and cold is about as appealing as a plate of chilled soggy chips.
Luckily for you, we've put in the work to test out the latest kit for less pain, and more gain.
Whether it's a strength or cardio workout you're after, we've got you covered. Are you wearing something comfortable you can move freely in? Let us begin…
BlazePod ($279)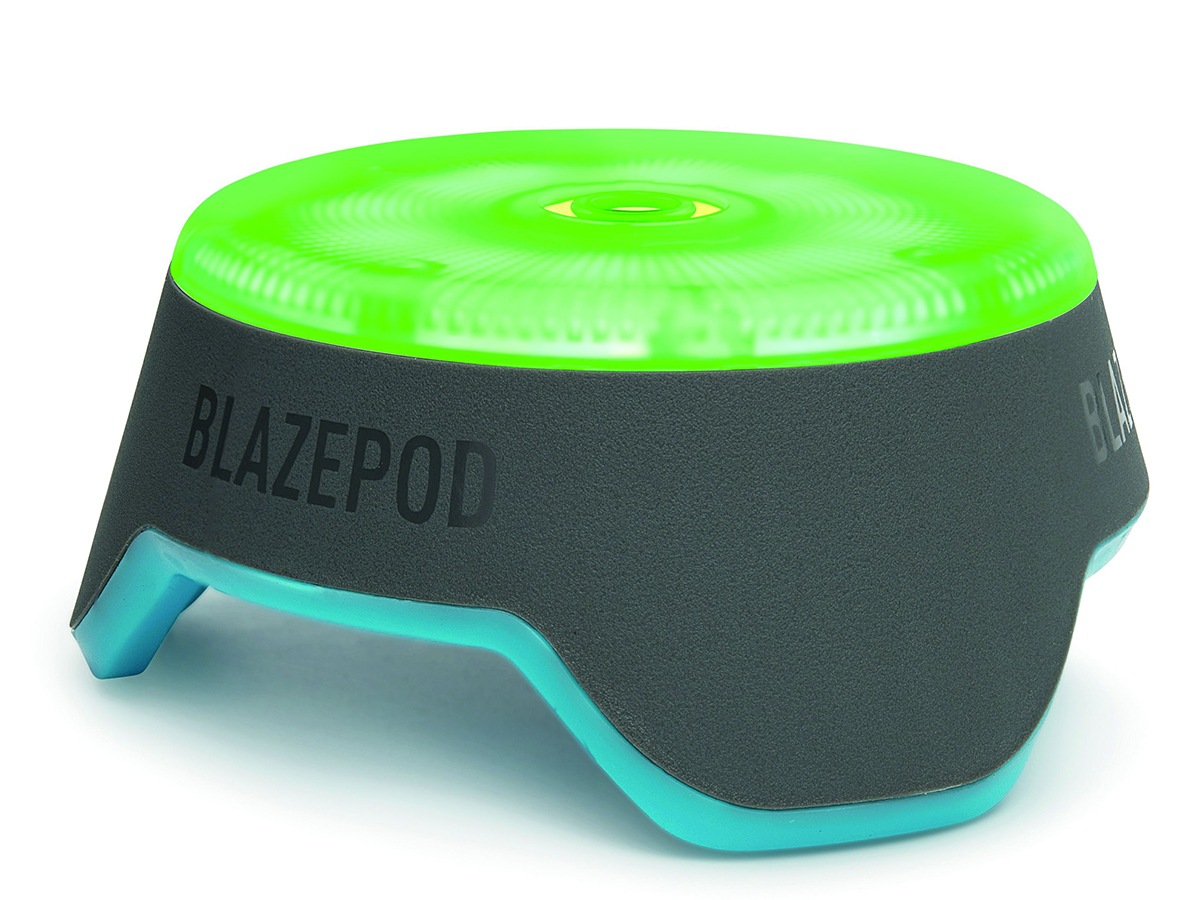 The simplest ideas make the best fitness gadgets – and BlazePod is a no-brainer that genuinely makes cardio work enjoyable. No, really. The fitness equivalent of Whac-A-Mole, this reflex training system cunningly transforms almost any workout into a game of physical and mental strength. Each stackable and portable light-up pod can be assigned one of eight different colours. You can connect them in a series, place them practically anywhere – indoors or outdoors – programme the flash timers and turn otherwise pedestrian cardio routines into interactive reaction challenges.
The partner app is loaded with a wide selection of drills, designed to push your lung capacity to the max while also improving hand-eye coordination, agility, speed, stability and strength. Alternatively, you can create your own workouts, including multiplayer challenges. And battery life? The pods can go for up to eight hours. We're betting you can't.
Stuff says: ✭✭✭✭
We doubt there's a smarter way to make pain fun
Tangram Smart Rope (£80)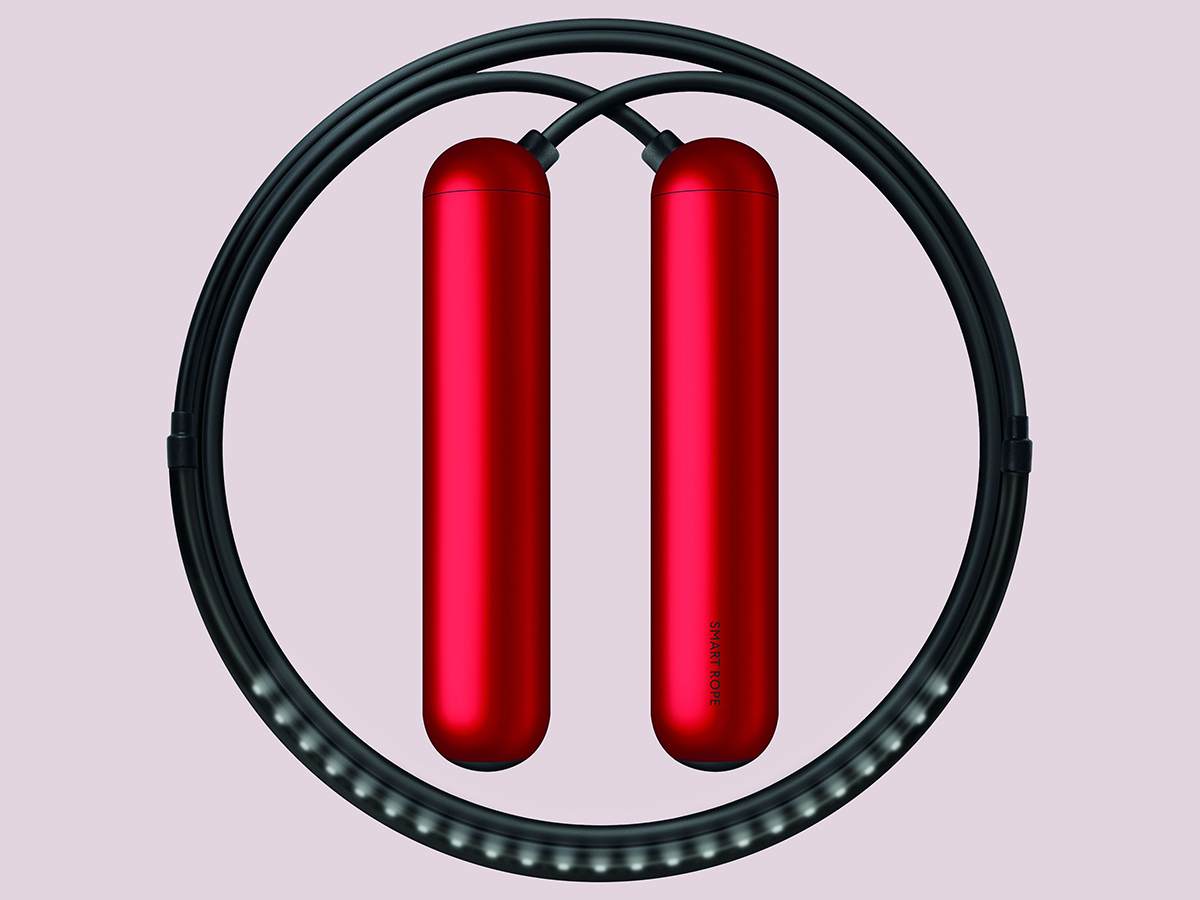 Studies show that 10 minutes of skipping is as effective as half an hour's running. Fast-foot rope sessions are also lower-impact and improve coordination and balance. This 'smart rope' uses embedded LEDs to float your jump stats in real time in the air in front of you like a hologram. You can track sessions, set targets and follow guided workouts.
Corner (£90)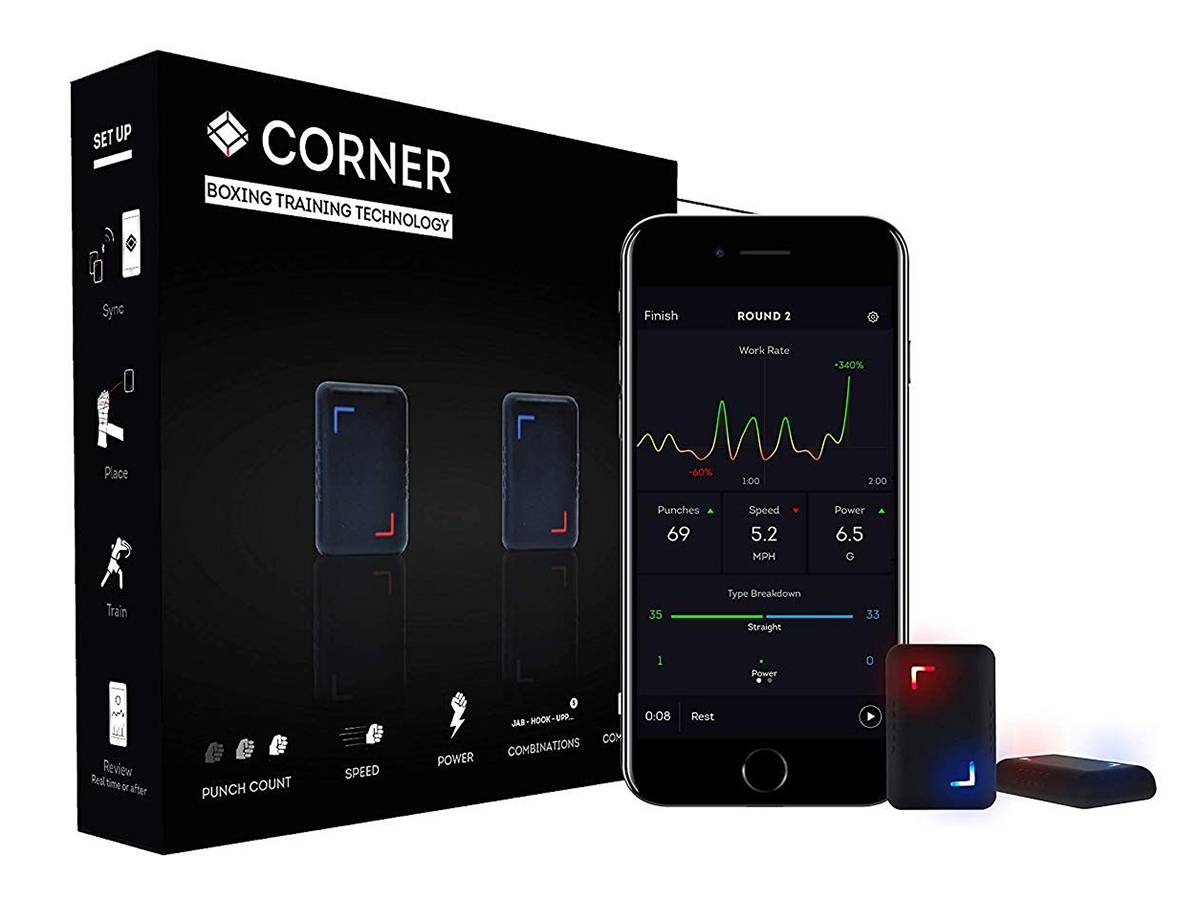 Try throwing jabs and crosses flat out for three minutes and you'll earn sudden respect for a boxer's cardio fitness. Corner's compact boxing trackers strap to each wrist to give you seven hours' drill data – to reveal just how hard you're working and how well you're hitting. You get punch type, speed, power and intensity stats all sent in real time to your smartphone.
Wattbike Atom (£1599)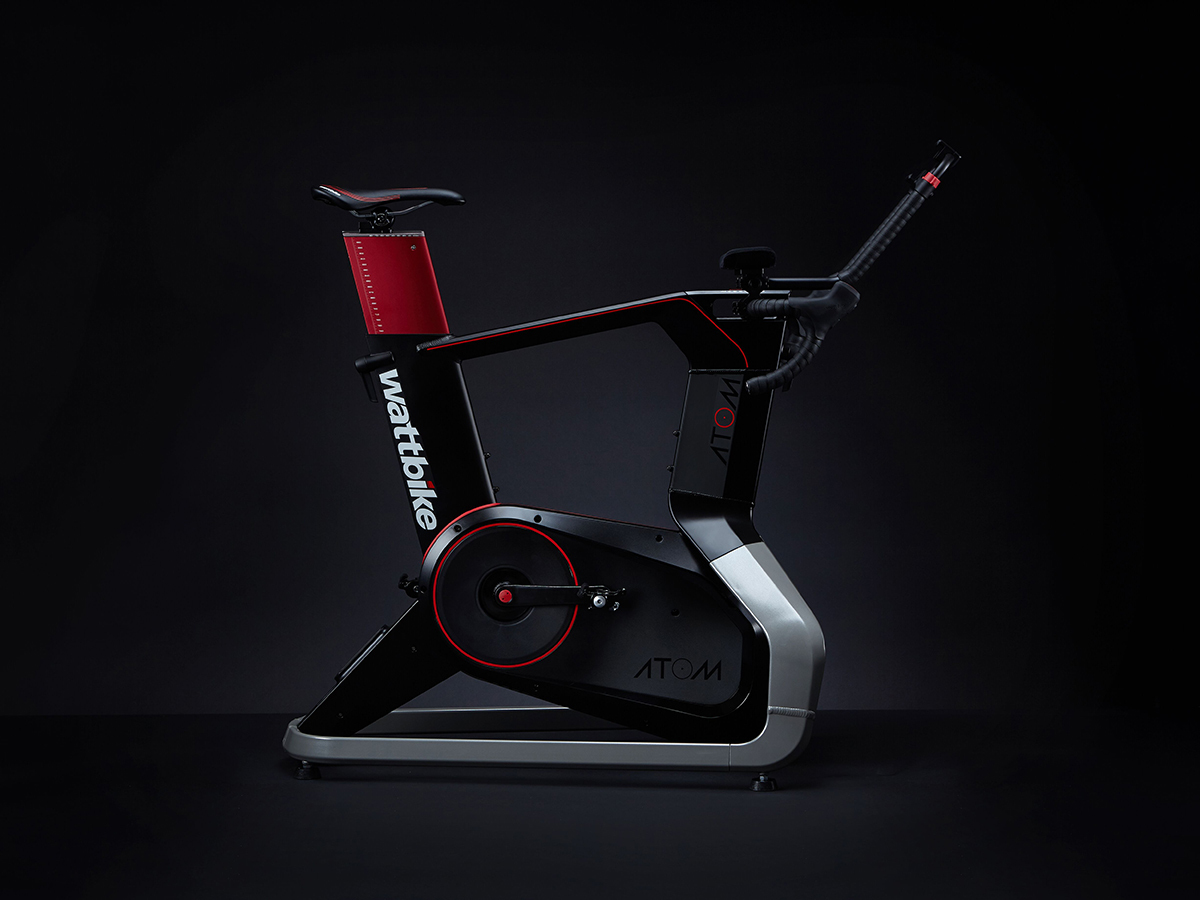 Okay this isn't the cheapest way to get fit, but it sure sends out the message that you're serious about cardio. Recreate spin studio suffer-fests, access virtual training worlds like Zwift or just enjoy indoor saddle sessions in your very own pain cave. Ready to ride out of the box, the Atom packs near-silent magnetic resistance and automated gradient simulation from flat to 25%. The app serves up real-time ride metrics plus training plans and fitness tests.
Form Swim Goggles ($199)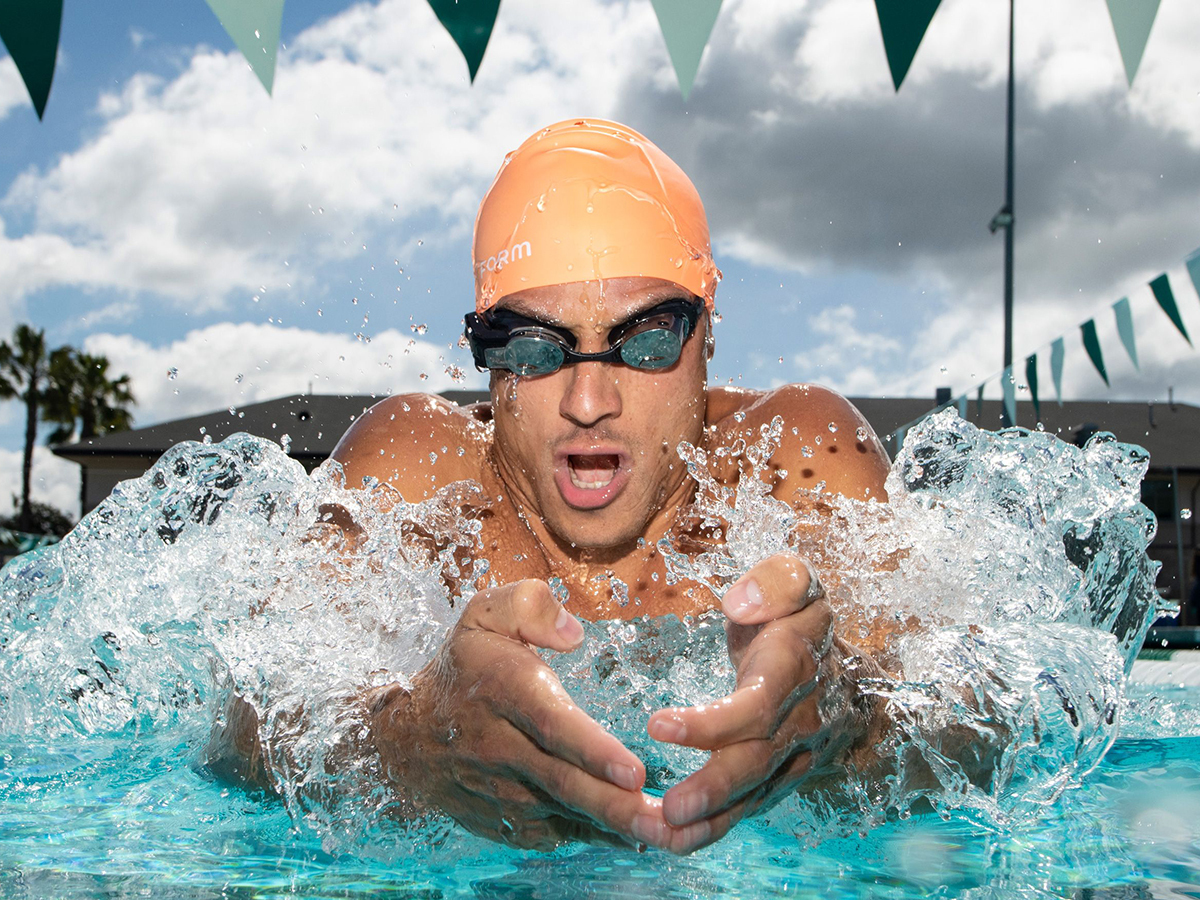 We know we said you can do all this indoors, but you might need to leave you house unless you have a pool, that is. Nothing puts you off your stroke like trying to clock your SWOLF score on a watch in mid-swim. These HUD-style goggles put all your stats right where you can see them, letting you crawl freely to cardio supremacy, while also making you feel like a fighter pilot in Speedos. Pair them with a Polar heart-rate sensor to add your BPM to the in-goggles display.
Airofit (£185)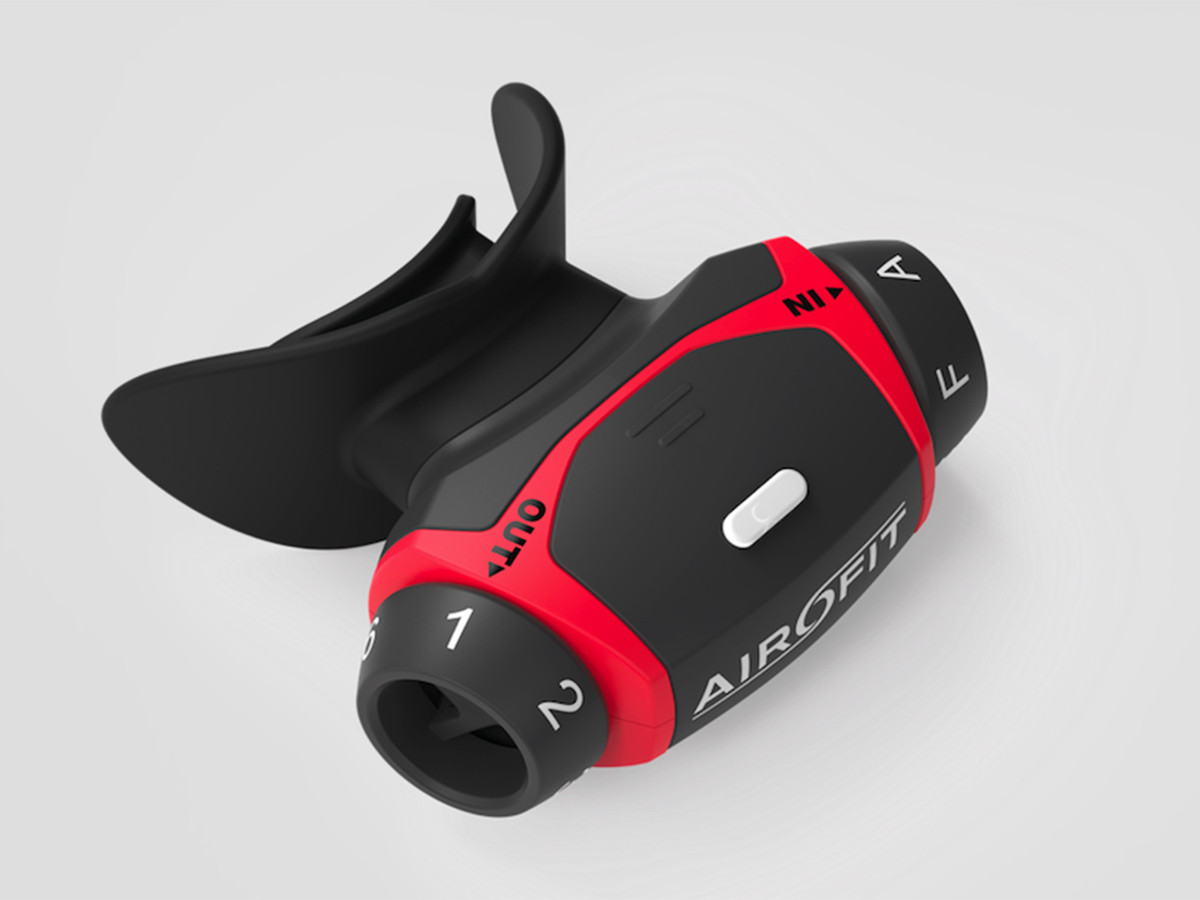 Getting out of breath is an instant limiter for any workout. But your respiratory muscles can be trained just like your guns. This smart breathing trainer has a mouthpiece and an app-based virtual coach that uses guided resistance drills to make those respiratory muscles (mainly the diaphragm and the intercostals) stronger, increasing lung capacity and breathing power.
PUSH YOURSELF FURTHER WITH FITNESS OF THE FUTURE
Here's the stuff of the future, which can be part of your present day fitness routine if you want to get really nerdy.
Stealth Plankster (£89)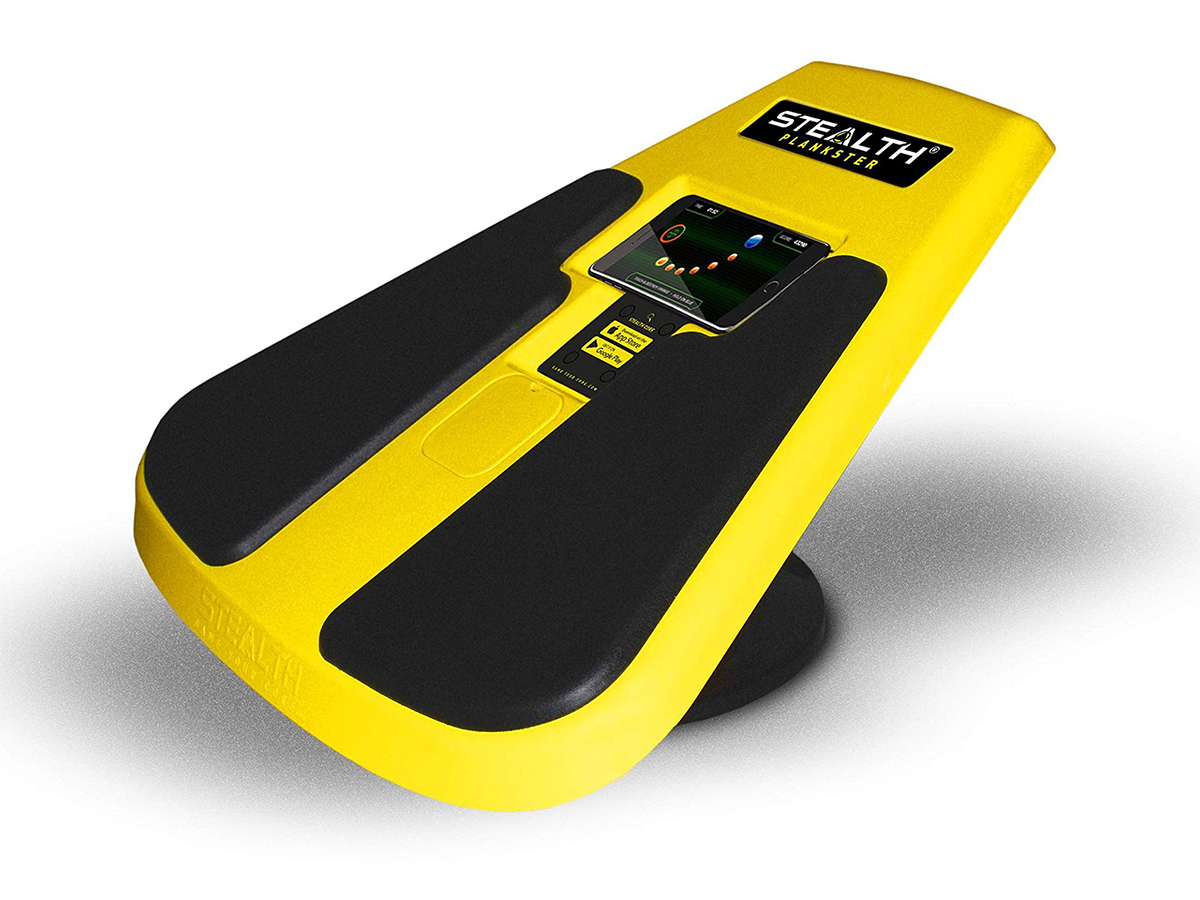 Aside from the hellish burpee, the plank is one of the most common exercises you'll find sneaking into core-ripping pain fests. Personal trainers love this move because it's uncomplicated, versatile and ideal for building core strength, improving balance and posture. But let's be honest – staring at the floor while holding the plank position is dull. Luckily, Stealth fixes that. Slot any smartphone into this balance board, fire up the app and you can play a range of ab-scorching games that give those holds an old-school arcade vibe.
Gameplay is simple – you use minor core movements, picked up by your phone's motion sensors, to fly gliders through the skies, shoot down asteroids, roll balls into holes or navigate a labyrinth. Meanwhile, you're working up to 29 muscles. The board is built to support anyone up to 20 stone and has soft, easy-clean pads so at least your elbows won't hurt. It isn't exactly compact… but by the time you've mastered all the games, your gut will be.
Stuff says: ✭✭✭✭
Arcade larks for otherwise miserable ab sessions
Nexus ($299)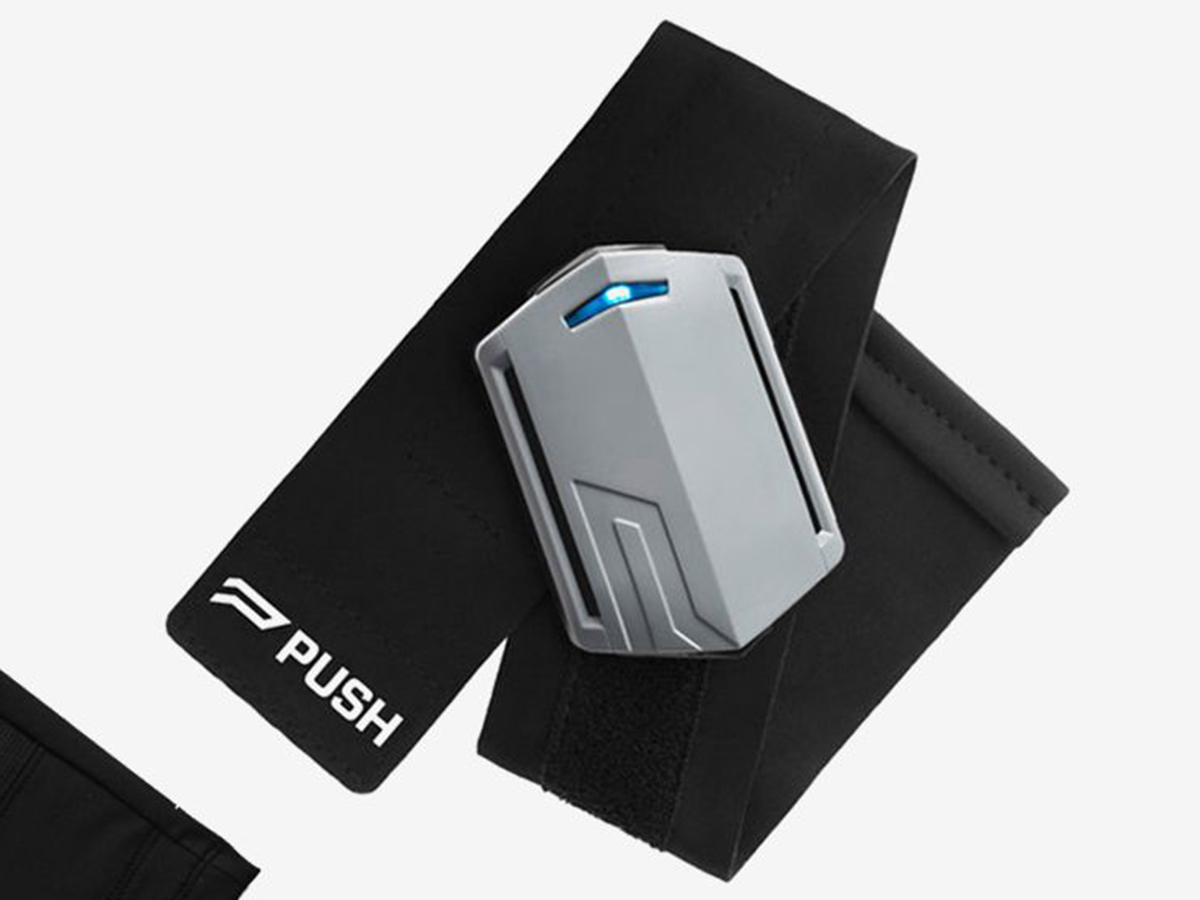 Nexus does the complicated job of tracking over 140 strength-training moves common in crossfit. Motion sensors and machine learning decipher when you're doing a deadlift, a double under or a barbell clean, or just reaching for your towel. With real-time feedback on power, work, round splits and rest times, you can train smarter and avoid injuries.
Whoop Strap 3.0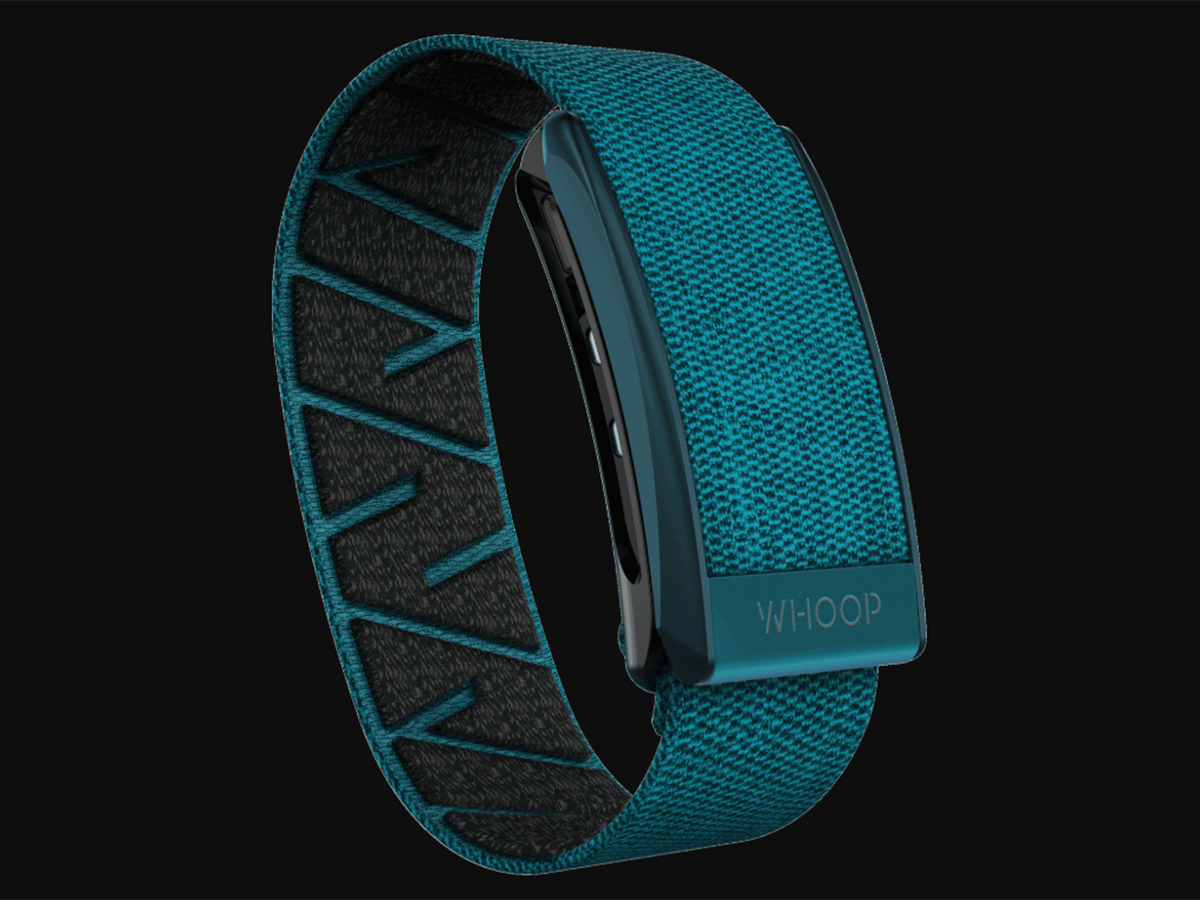 You get stronger during recovery, not during your workout, and this wrist-strap is a subscription- based 24/7 fitness tracker with a heavy focus on how quickly your body bounces back. Its built-in heart-rate and motion sensors provide insights into strain, recovery and sleep, so you can optimise your effort for a more effective route to fitness.
TRX Medicine Ball
Want to get ripped? Get your balls out. Medicine balls, that is. These handcrafted training aids from TRX, resistant to moisture and scuffs, have reinforced seams to withstand pretty much anything you can throw them at. They come in weights ranging from 4lb to 12lb, ideal for drops, wall-throws or bounces, from novice to boxer level.
Bulldog Gear HIIT Box ((£1200)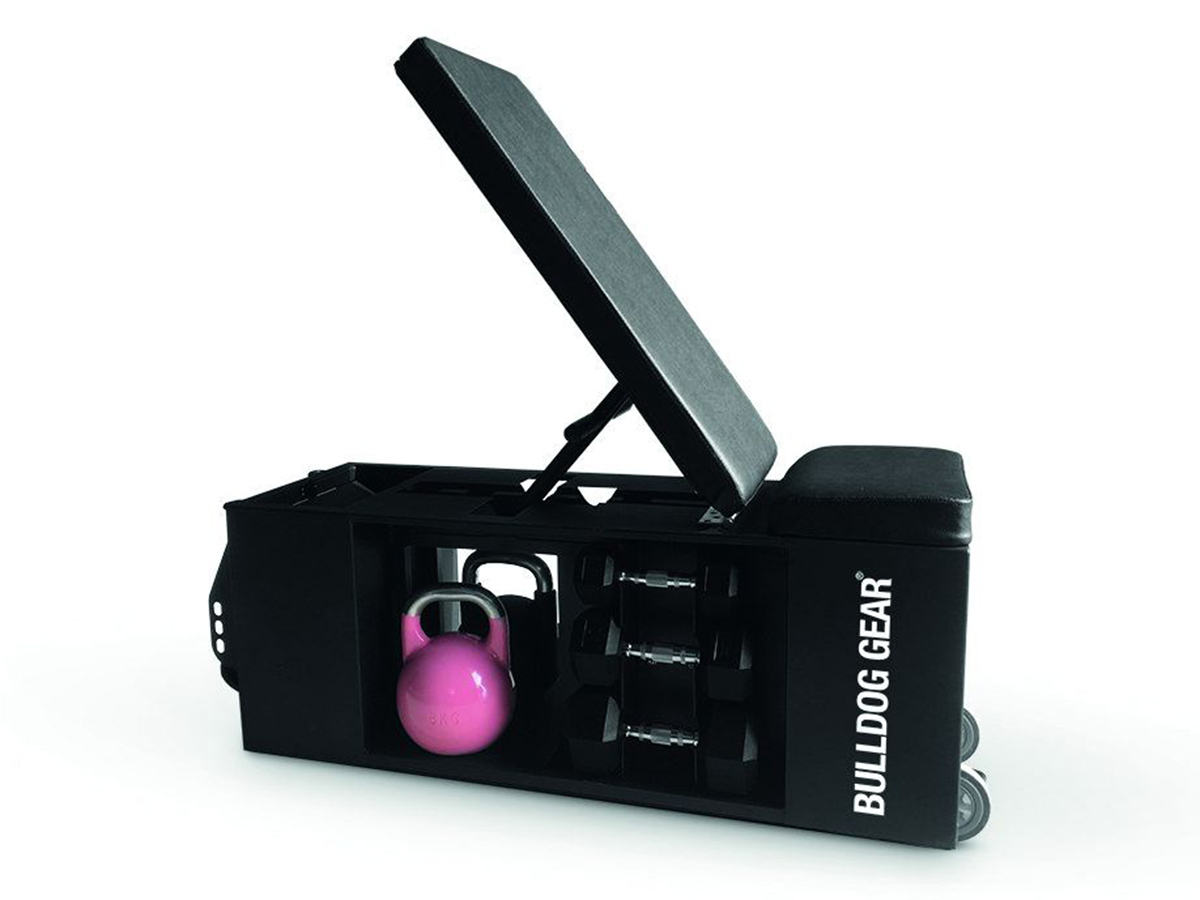 A neat and compact home for all the kit you need for a full-body workout, this seven-level adjustable bench is the gym equivalent to Batman's utility belt. It has storage for dumbbells up to 15kg, kettlebells, skipping ropes and slam balls, and doubles as a sled for strongman-style pushes and pulls. You can also attach ropes and resistance bands.
Bowflex SelectTech 560 Dumbbells (£599)
Unless you're a Premier League footballer it's unlikely you've got room to stash a whole suite of dumbbells in your pad. These clever space-saving weights solve that by cramming a complete rack of heavy metal into two compact, Bluetooth-connected selectable irons. They also fire your stats to an app.
Hyfit Wearable Gym ($149)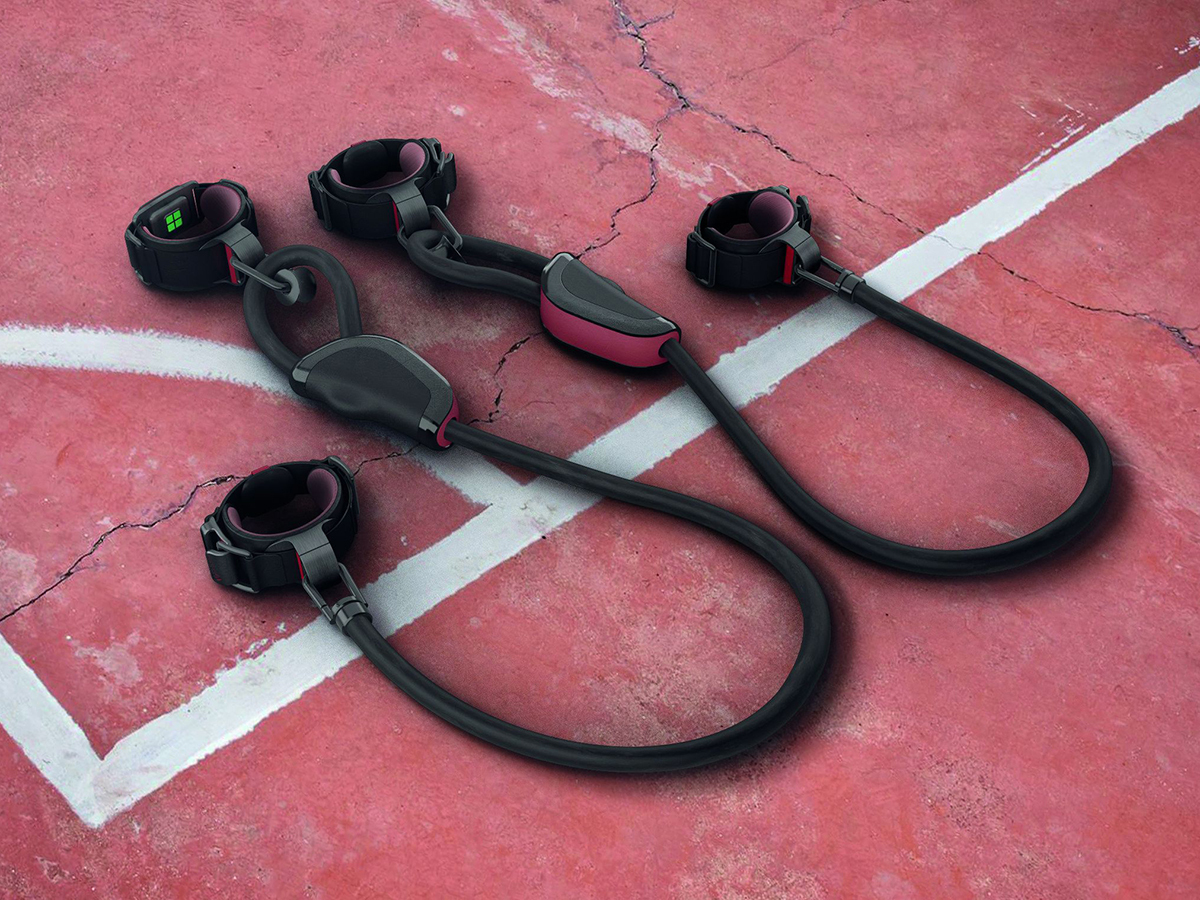 Ideal for strength workouts without the need for loads of weights, Hyfit makes resistance-based training connected and smart. Each set features two 1m bands with adjustable resistance so you can tailor the toughness of your drills to suit. But the real smarts are in the wrist-based heart-rate monitor and cuff sensors that track your reps.