How to separate vocals and instruments from any song with Lalal.ai
Lalal.ai is a clever bit of software that uses AI-powered wizardy to let you isolate the best parts of your favourite songs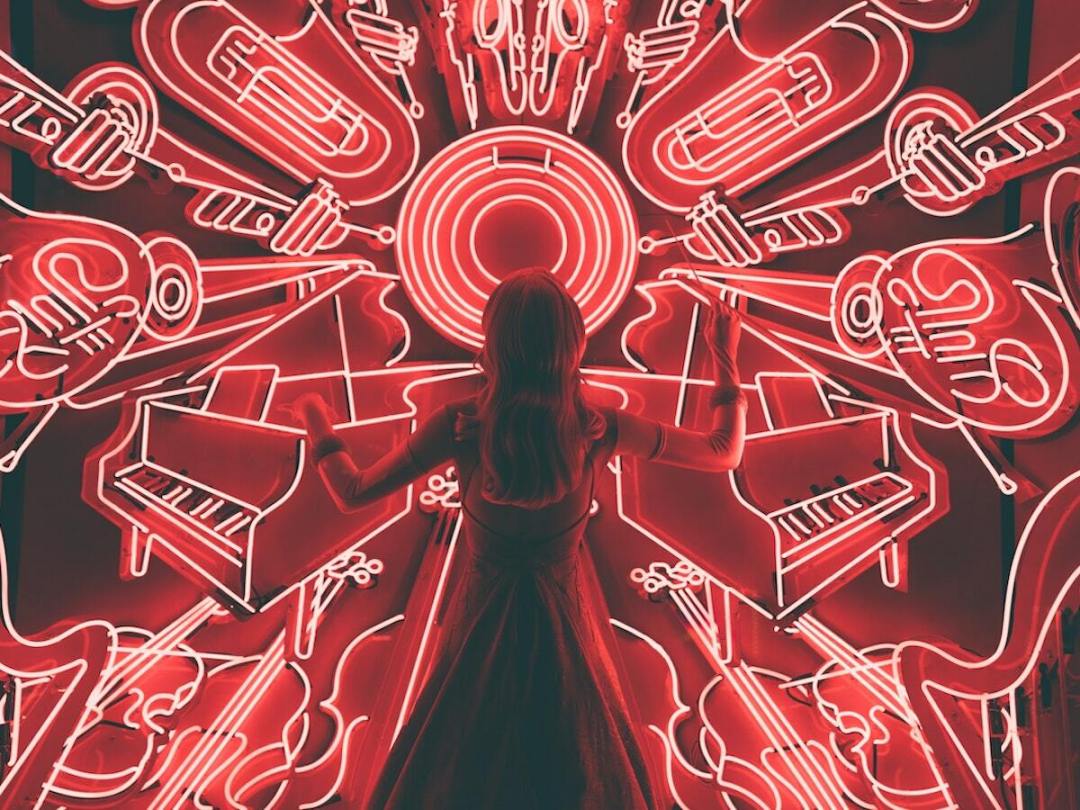 Years ago I remember typing "How to separate instruments and vocals from a song" into Google. After an hour or so of failed attempts, I gave up. There was nothing I could do, beyond accessing the original master recordings, which was obviously impossible. My dreams of becoming the ultimate mashup DJ were dashed before they'd even begun. But today, I have a second chance. Meet Lalal.ai.
An online music seperation service, Lalal.ai used a powerful machine learning algorithm to accurately identify and separate vocal and instrument tracks from any audio format, from songs and movie scores, to podcasts and more. It's a bit like taking a cake and magically separating it back into its individual ingredients — except instead of eggs and cream, you're left with a bowl of instruments and a bowl of vocals.
This is an incredibly useful tool for everyone from DJs to singers, to producers, musicians, karaoke lovers and much, much more. The ability to separate vocals from instruments allows you to be creative with mixing and music production, and/or improve your singing by practicing on the original tracks, as opposed to some dodgy YouTube karaoke rendition that butchers your favourite song.
While it sounds impossible, it really does work, and this is precisely how:
1.Fire it up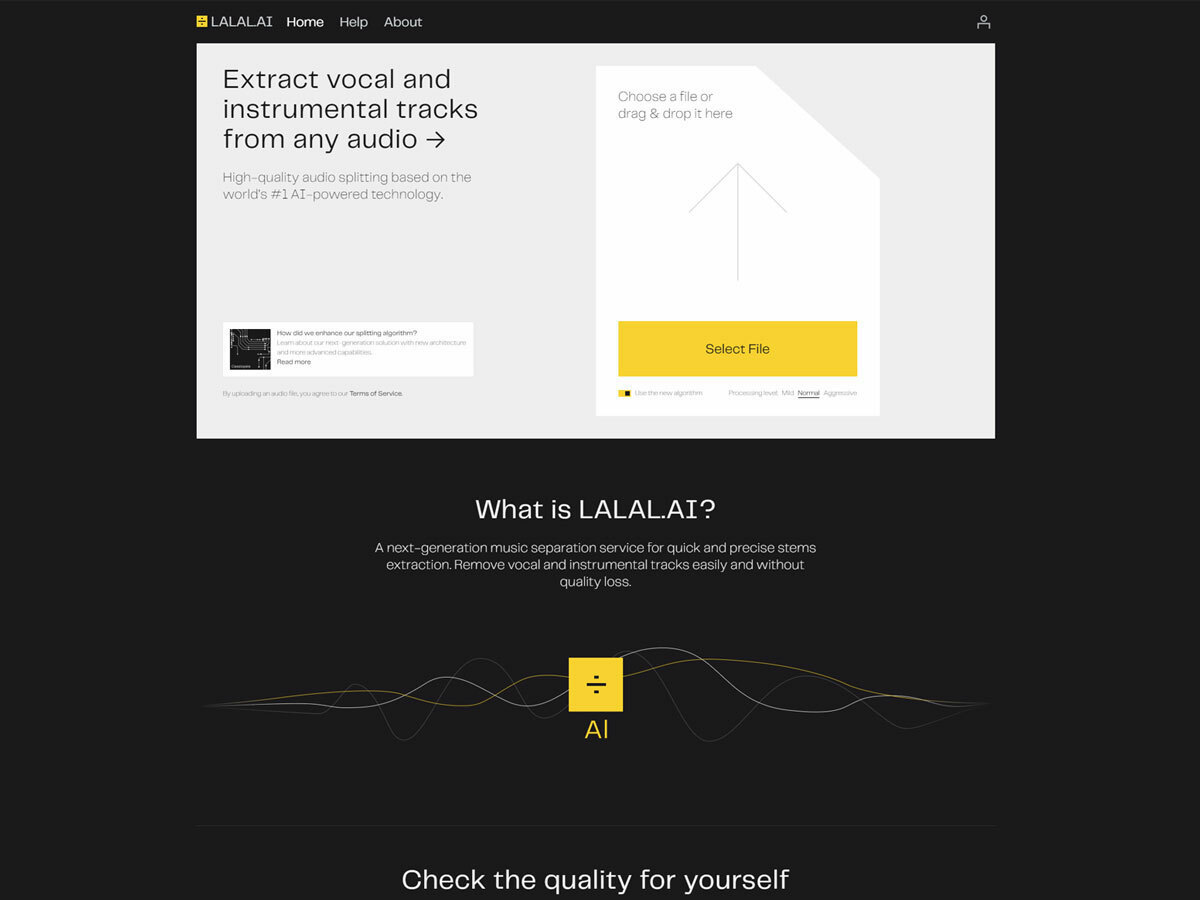 Lalal.ai is so simple to use, you don't even need to install anything. It's a web-based app, which means that you don't need to download anything, or need a powerful computer to run it. It's all taken care of through your browser, by visiting lalal.ai.
2. Pick your processing level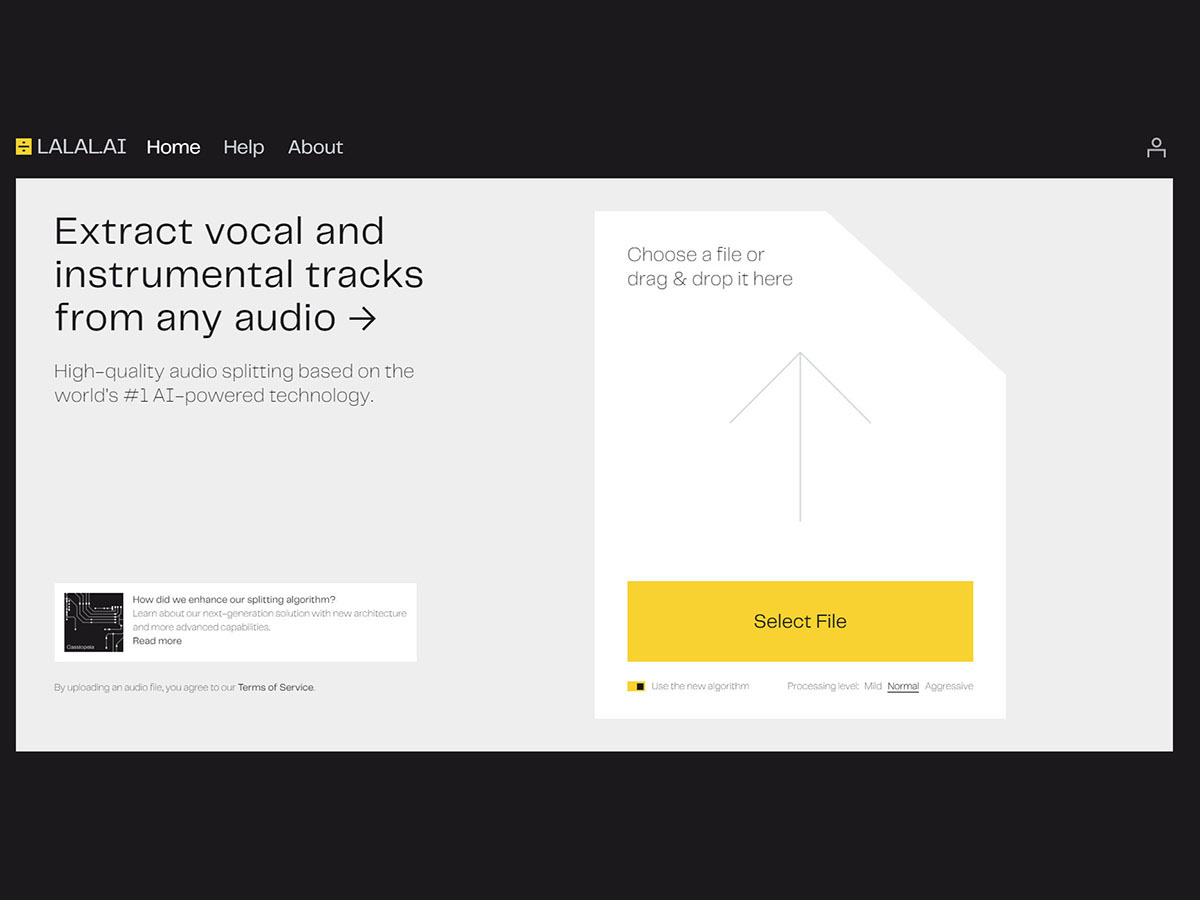 The first thing you need to do is select your processing level. The options available are Mid, Normal, and Aggressive. Mid is the minimal level of processing, and means that you might hear flaws in the original track, and/or in the interpretation of the isolated tracks. Normal is the pre-set default level, which applies moderate levels of filtration. Most things should be correct, though you might still catch the odd artificial element or blurring. Aggressive, as you'd expect, is the highest level, with processing cranked up to max. This level might pick up original flaws in a track and remove them as errors.
Most people should start things off on normal to see how things go. It all depends on the song you've chosen, so feel free to try out different methods for the best results.
3. Upload and process your track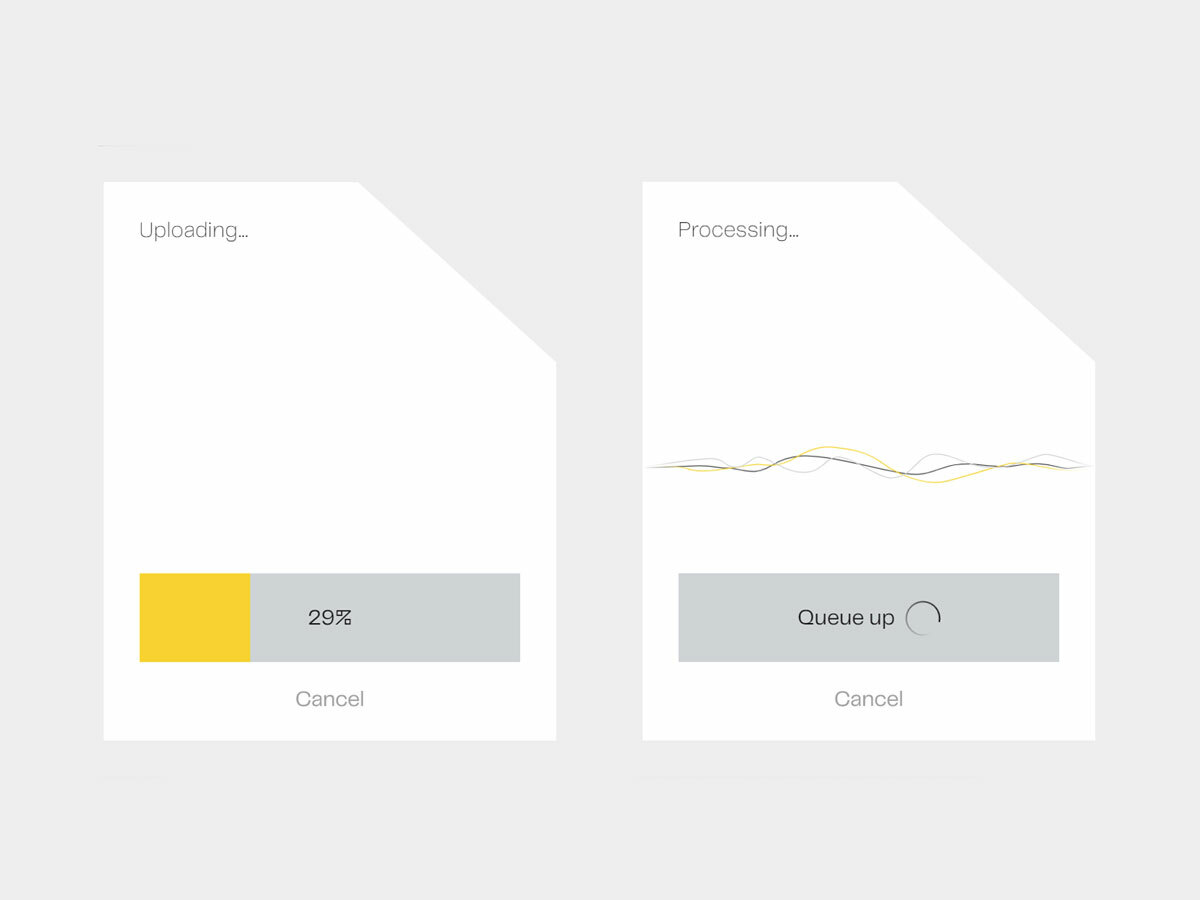 The next step is to upload your chosen track. It's as simple as dragging and dropping it from your PC, on to the Lalal.ai interface. It really doesn't get any easier than that. After it's uploaded, it'll automatically process, working its magic behind the scenes.
4. Preview your tracks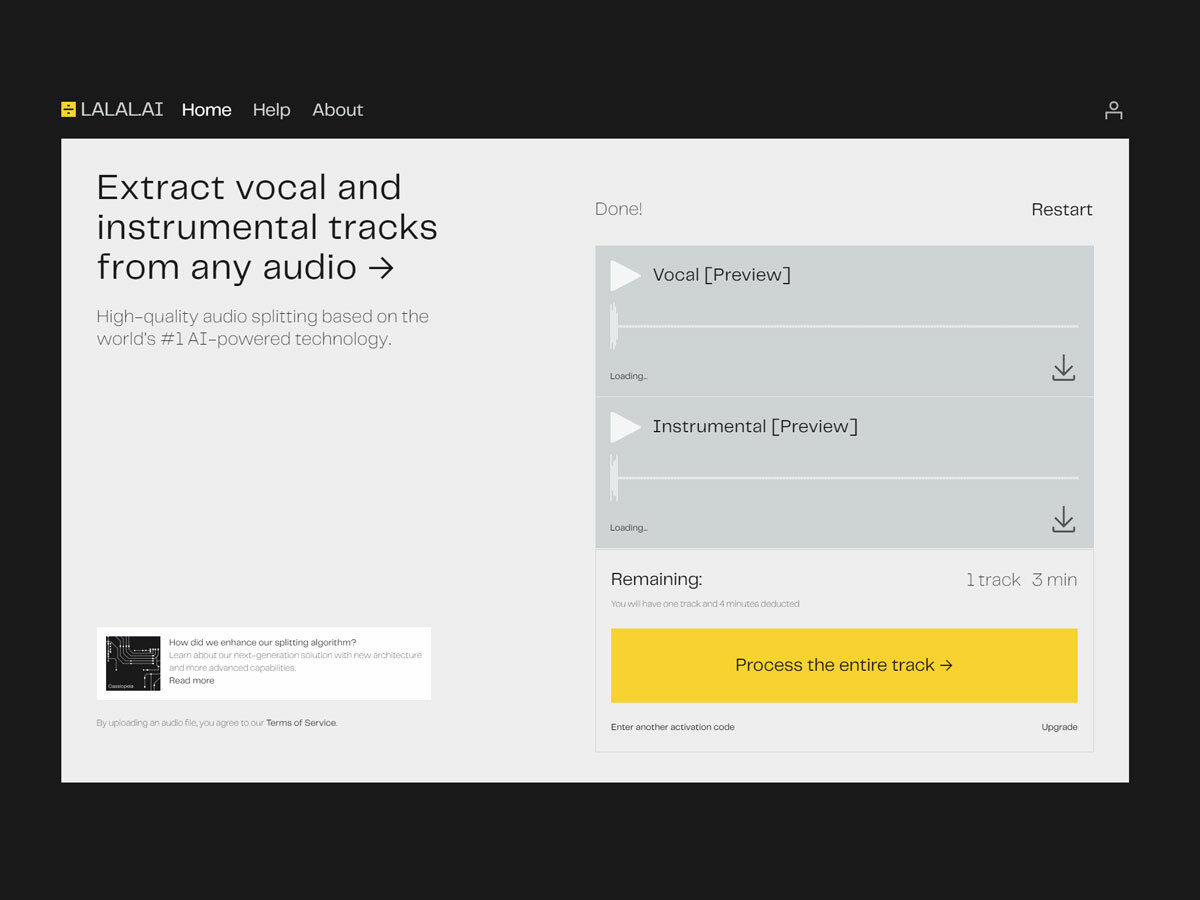 Once that's sorted, you're provided with two short previews — a vocal track, and an instrumental one. This allows you to see if you've chosen the correct processing level, or if you need to make any tweaks. I tested it out with "My Friends" by the Red Hot Chili Peppers on Normal, and the algorithm did a great job of isolating Anthony Kiedis' vocals from Dave Navarro's string-plucking melodies.
5. Process and download your tracks
Once you're happy with the preview, it's time to process the entire song. Enter your email address, and you'll be sent a link. Click on it, and you'll be granted access to Lalal.ai's Free package, which lets you process three tracks/10 minutes of total audio.
After the AI algorithm has worked it's magic, you can download the fully-processed isolated tracks from your browser, and you'll also be sent a download link via email too. Congratulations, you've just split up your first set of vocals and instruments.
6. Rinse and repeat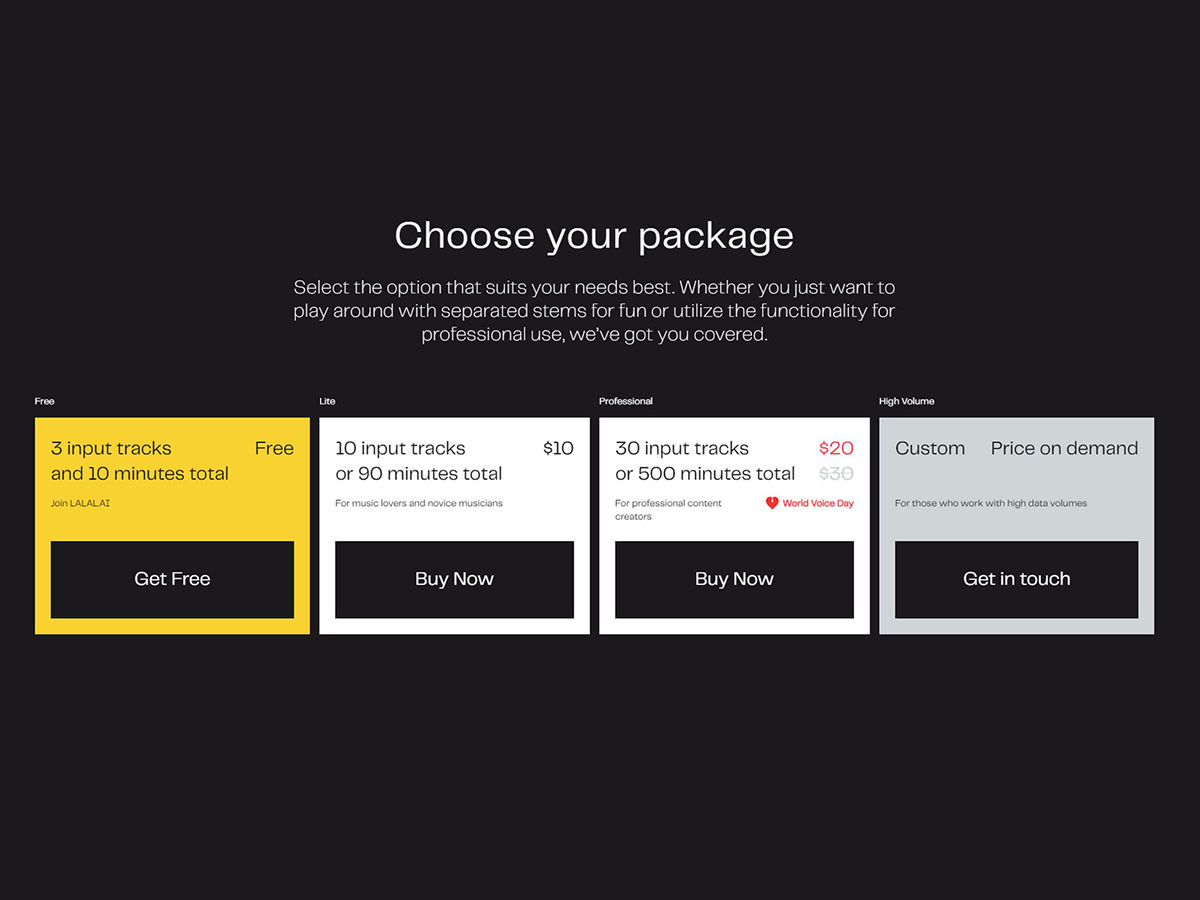 Now you've got a taste for cleaving songs into different tracks, can can process two more tracks for free, or choose a paid package which offers more processing options.These include the US$10 Lite package which provides processing for 10 input tracks/90 minutes total, and a US$20 Professional option for 30 input tracks/500 minutes total.
If you're a creative professional, budding musician or vocalist looking to work your way through hundreds of songs on a regular basis, then you can also get in touch with Lalal.ai to work out a custom, High Volume package too.
It really is as simple as that — no audio mixing or technical knowledge required.