Elevate Your iPhone 15 to the next level with stylish Spigen accessories
Enhance your new iPhone 15 with Spigen's sophisticated cases and accessories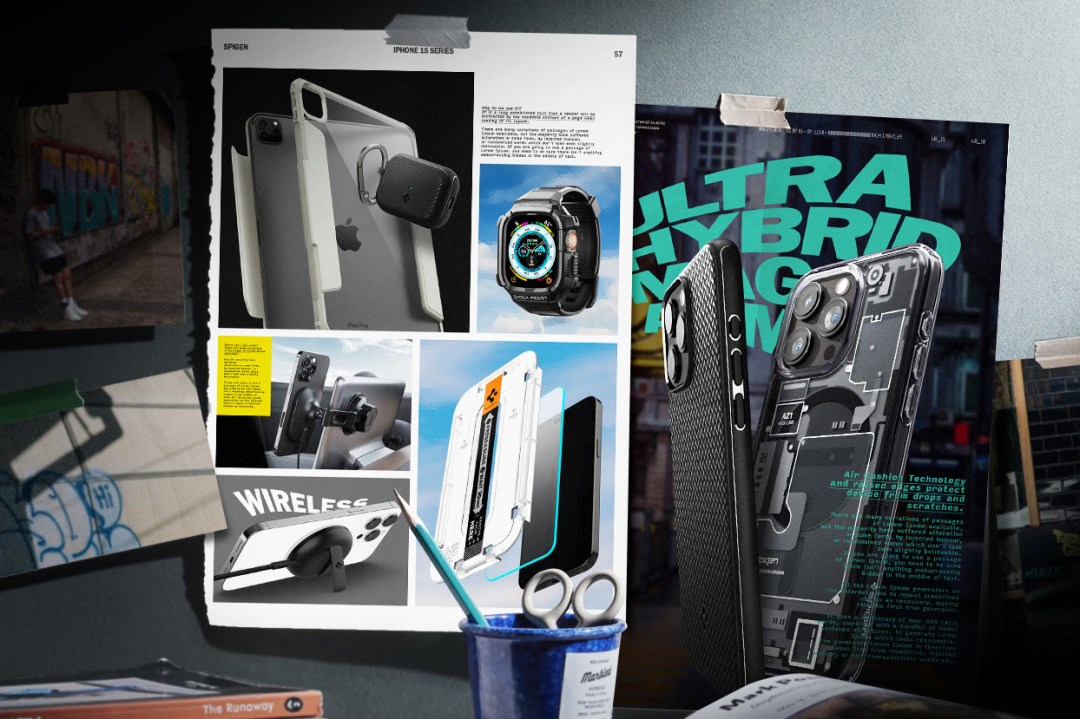 The iPhone 15 will be finding its way into pockets all over the world soon, and that means one thing; accessories.
Many new iPhone 15 and Apple Watch owners will turn to Spigen for their cases and mounts, as the company's reputation for quality, availability and excellent customer service makes it a market leader for those looking for protection for their exciting, expensive purchase.
The iPhone 15 series with smart device accessories has the thinnest bezels ever seen in an iPhone along with the large camera lenses typical of Apple's top-selling phones, which means a well-fitting protective case is more important than ever. Spigen's designs range from nostalgic classics to the latest technology.
To coincide with the launch of the iPhone 15 family, Spigen is releasing its MagFit lineup. These cases offer a slimmer profile and greater protection than before, now with the convenience of MagSafe passthrough so you can wirelessly charge your new phone without removing the case.
Raised edges on both sides of the case protect your phone screen and camera lenses when placed flat, while integrated shock absorbing phone and air bubble corner protection means your phone takes less of an impact if you drop it. Follow Spigen's store and get notified about promotions and new products!
Spigen MagFit cases: where innovation meets protection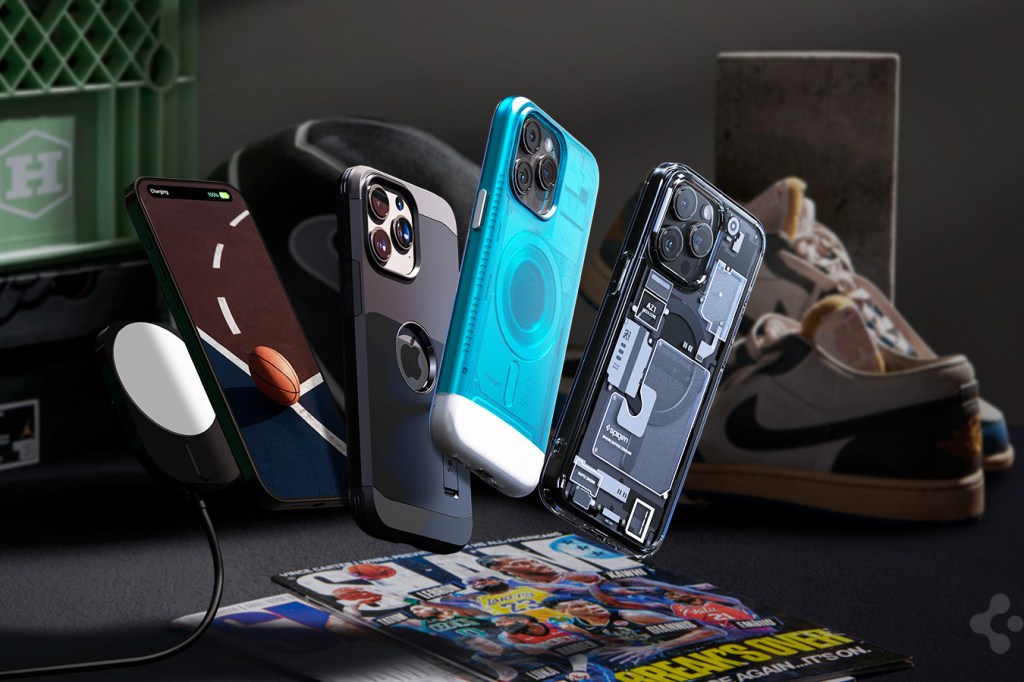 If it's more protection you're after, Spigen's Tough Armor MagFit case is the one for you. Spigen's Tough Armor comes from the idea that tough doesn't have to mean thick. It uses the very latest impact absorption technology to handle drops in style. Shocks are dissipated thanks to Extreme Impact Foam.
You can combine this toughness with the convenience of the MagFit with the Tough Armor MagFit case, which includes air cushions for shock absorption, and an enhanced magnetic ring to click securely to your MagSafe chargers and mounts.
The nostalgic Classic C1 MagFit case debuts for the iPhone 15. Long-time Apple fans are also catered for, with the Classic C1 MagFit case available in a Bondi Blue, Graphite, Ruby colour scheme that evokes memories of the classic iMac G3 from 1998.
Spigen's signature design is the Ultra Hybrid MagFit Zero One case, which has a gorgeous see-through design that reveals your phone's internal components in a virtual teardown. It's made from flexible polyurethane and durable polycarbonate, has raised edges and air cushions for extra protection, and is completely compatible with MagSafe wireless chargers and mounts.
Mounts on the move
Car mounts for iPhones are increasing in popularity, and having MagSafe onboard makes the phone easier to connect without having to fiddle around with spring clips or sliding bits of plastic, as the car mount's magnetic plate simply snaps onto the back of the phone for a secure fit. The Spigen OneTap Pro 3 MagFit is certified MFM (Made for MagSafe, and can supply 15W of charging while you drive as long as you have it plugged into a suitable power adapter.
Design meets protection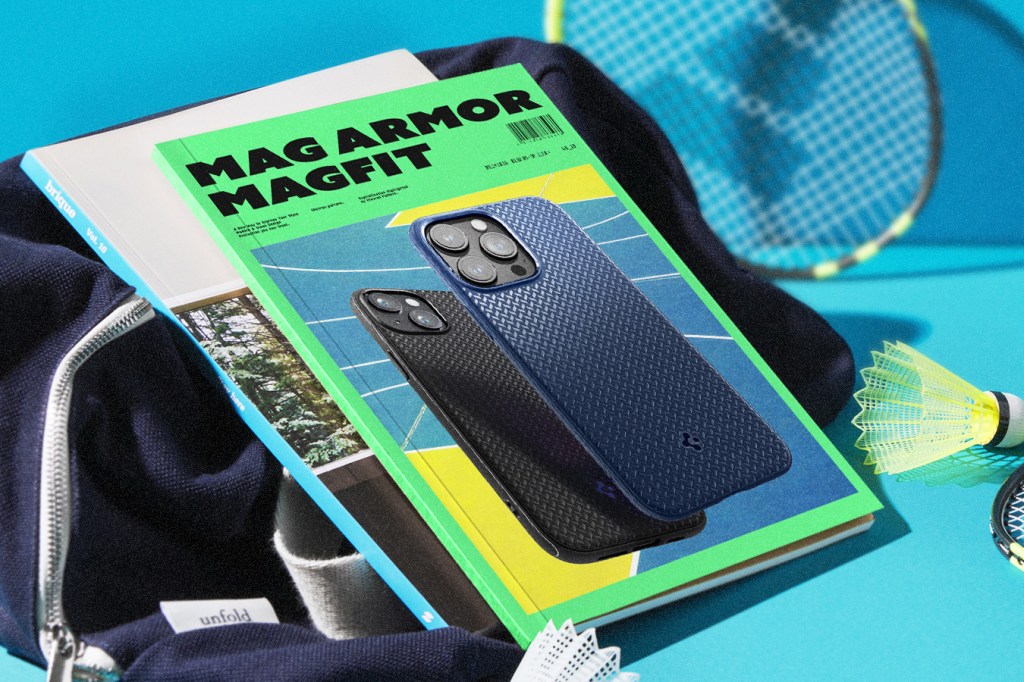 You can combine this toughness with the convenience of the MagFit with the Mag Armor MagFit case, which includes air cushions for shock absorption, and an enhanced magnetic ring to click securely to your MagSafe chargers and mounts, enhancing its usability.
It looks great too, with a new chevron-patterned back that gives a subtle contrast effect depending on the angle the light falls on it, giving it a classy, modern and sophisticated feel.
Other smart device accessories: protect your Apple Life with Spigen
There's more to Spigen's innovative range than just iPhone cases. If you're the owner of an iPad, you'll be able to protect it with a carbon fibre shell thanks to the Rugged Armor Pro case. This matte black titan is designed to withstand the chaos of life without losing the convenience of the tablet computer, and as such comes with a built-in kickstand so you can watch, write and play without having to hold your iPad. The case can also house your Apple Pencil, and allows easy access to the charging port and buttons with precise cutouts.
The AirSkin Pro Grey cover brings a touch of extra class to your iPad with a premium vegan Velo flap that's cleverly designed to provide a magnetic pen holder and a triangle fold stand, so you can go hands-free when drawing or just kicking back and streaming.
There's more, as Spigen's products aren't limited to phones and tablets. If you've got a pair of Apple's neat wireless earbuds, you'll know that while the charging case they come with is generally fine, it doesn't lock shut with all the security you might like. Enter the Lock Fit M Starlight, a secure locking enclosure for your AirPods charging case that increases both protection and security for the diminutive white lozenge. Its minimal design means it blends with the original case, and the additional wrist strap it provides keeps it secure.
Spigen also has superb accessories for the Apple Watch Ultra 2, which received lots of attention on the day of the iPhone 15 announcement. The Rugged Armor Pro  is specifically engineered to fit Apple Watch Ultra 2 and Ultra,  with their 49mm cases. Rugged Armor Pro protects against everyday scratches with a flexible and shock-absorbent layer. As you'd expect there's an adjustable wristband with secure metal clasp. A matte finish with carbon fiber accents adds a modern look, too. Plus there are raised bezels for extra screen protection. 
The standard Apple Watch hasn't been forgotten, as the Lite Fit Ultra Band strap offers a flexible and lightweight design that keeps pace with the most active lifestyles. It fits flush on any wrist, with a single removing clip that complements any look or style. With its hassle-free installation, you might even forget you're wearing a watch.
Top class accessories for iPhone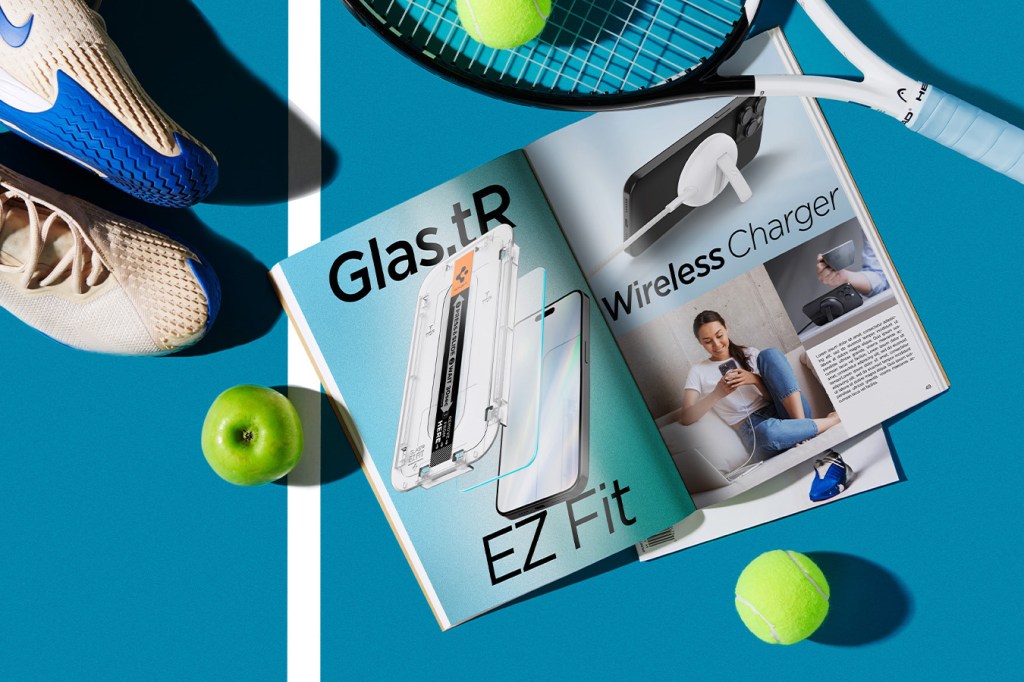 Spigen makes screen protectors for your iPhone 15 too, its EZ Fit range coming with oleophobic (oil resistant) coatings and levels of hardness that are only just less than actual diamonds. They'll keep your new phone screen free of fingerprints and smudges, as well as fending off scratches.
If you want to juice up your phone wirelessly, check out Spigen's ArcField wireless charging stand, which provides 15W of power to the phone via a 2M braided cable that connects to a suitable charger. It's Mafe for MagSafe certified, and will hold your phone in the perfect position to watch video while it's charging, before easily lifting it away when it's time to leave.