5 ways to make the most of your laptop
Now's the time to net a top-notch notebook – but why?
In partnership with LG
Most of us are spending more time at home than ever before and technology is playing a huge part, with video calls, online classes and Minesweeper (ok, maybe not Minesweeper) becoming the new normal.
Laptops have become a necessity – we're using them for work, play, socialising and everything in between, so with portable computers playing such a central part in our lives, it's crucial to get the right hardware when there's such a bewildering selection to choose from.
With this mind, we've picked out five ways to make the most of your laptop – alongside the key things a laptop needs to get right to excel in those areas. And if your current machine isn't cutting the mustard in these departments, then maybe it's time for an upgrade.
As we've said, if you're in the market for a new notebook the choice is plentiful and you'll find plenty of recommendations on the Stuff website, but definitely take time to consider LG's gram range.
The latest machines are available in 14, 16 and 17-inch sizes, balancing fantastic screen quality and powerful components with brilliant battery life and a lightweight design – ensuring they fit into every facet of your life. Minesweeper optional.
Enjoying gigs and sports coverage at home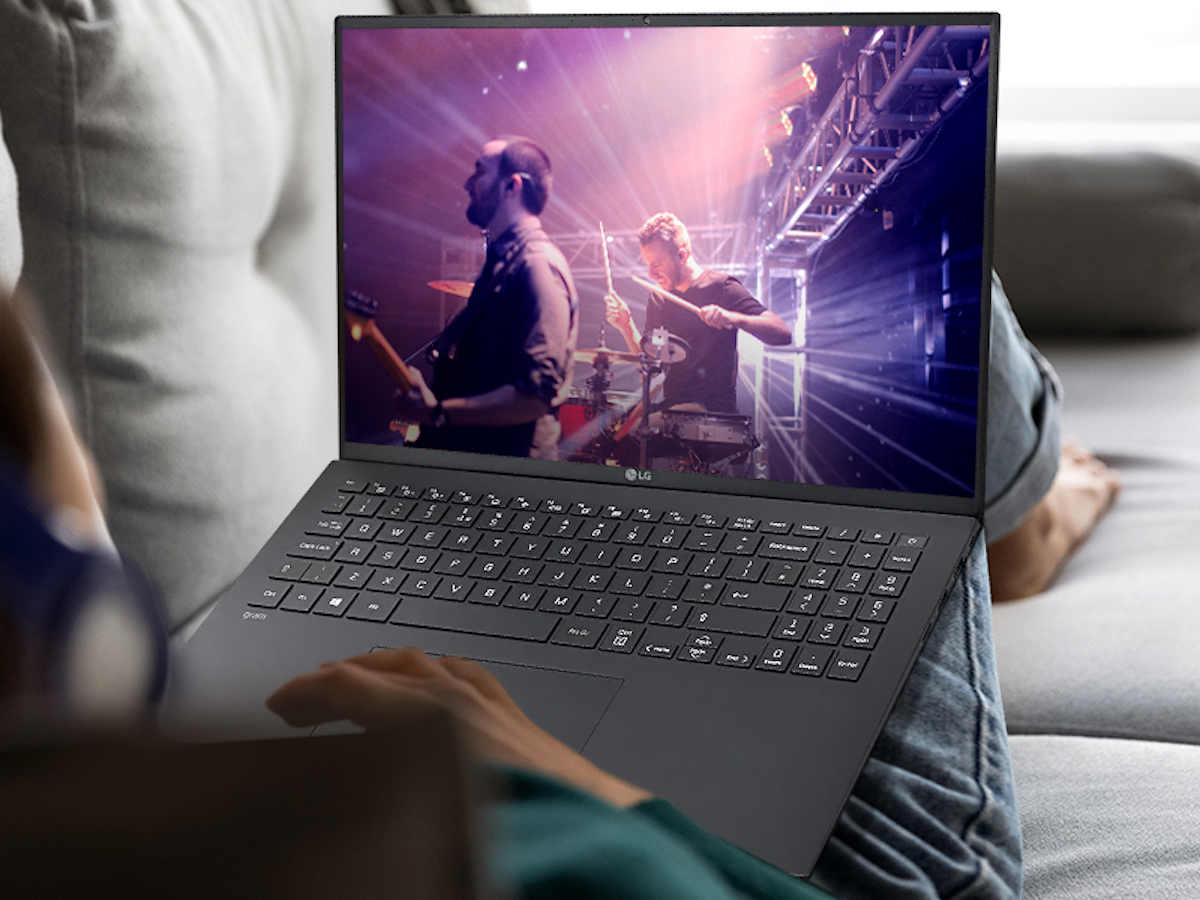 We can't attend big gatherings in person at present, which means live concerts and sports events remain out of the question.
It's a sad state of affairs, but with a multitude of streaming platforms it doesn't mean that you have to miss out, especially if you've got a laptop able to deliver an immersive multimedia experience.
Large display real estate will always win when it comes to making live events more engaging, and if that big screen has a high resolution then even better because those suspiciously fresh footballer haircurs will look sharper than ever. Look for a laptop with a high-gamut display that produces bolder, brighter colours too.
The LG gram uses a 16:10 aspect ratio – so the display is taller than the screens on most rival laptops. Combine the tall aspect ratio, the large dimensions and the high resolution and you've got a screen that can tackle key tasks, from viewing media and browsing the web to handling work.
Don't forget to invest in a laptop with decent battery lift too – something often overlooked when the balancing style and substance – because you don't want to run out of juice if the game goes into extra time.
Learning from home & upskilling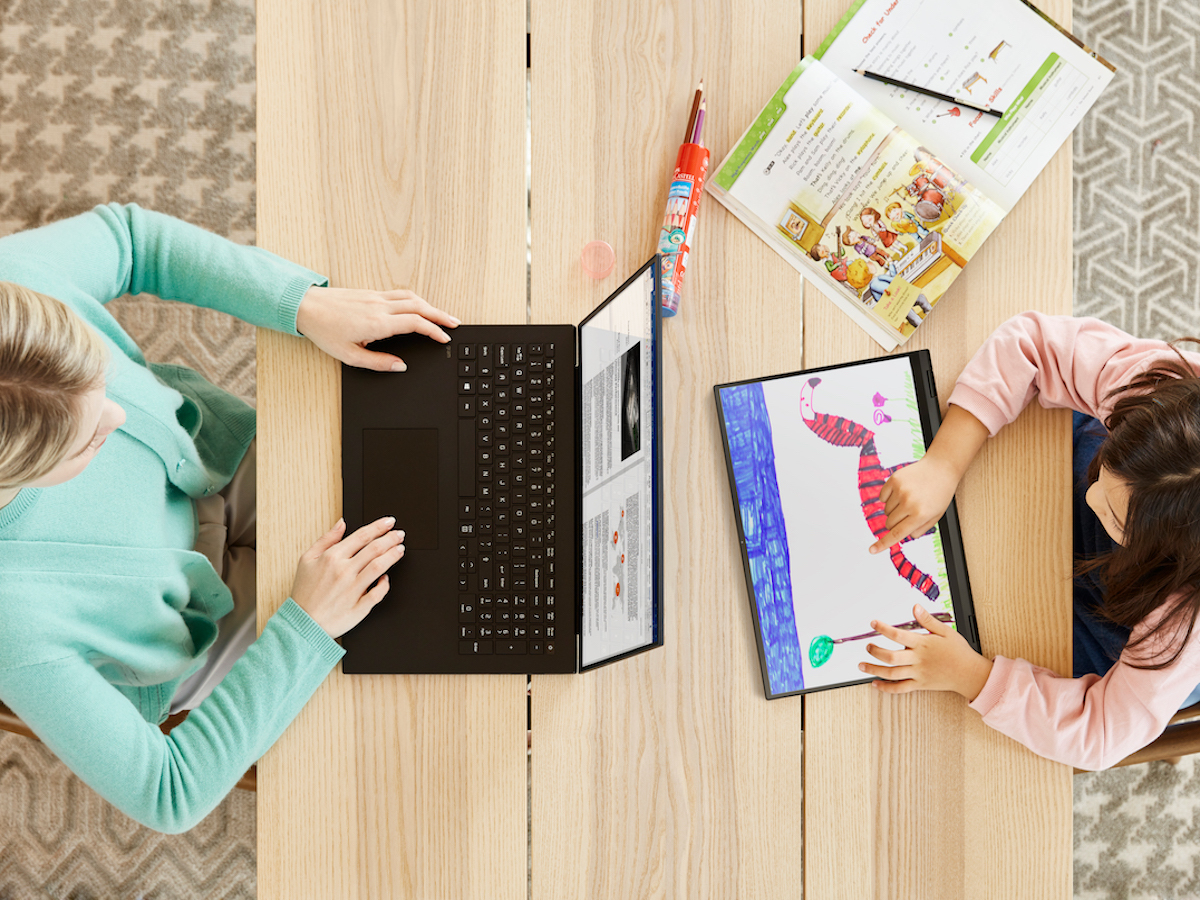 If you've had a lazy lockdown, fair enough, but it's also been an opportunity to develop new skills or pick up new hobbies, and having a laptop on hand certainly helps.
Look for a display with the highest resolution possible. It'll make instructions easier to read, methods easier to follow, and if you have to stick browser windows side-by-side, information is likely to still be clearly visible.
That's great if you don't want to the awkwardness of flipping between tabs and if your laptop is slim, light and robust, even better, because you can move around with your machine should housemates or family members muscle in and break your concentration.
Casual photo and video editing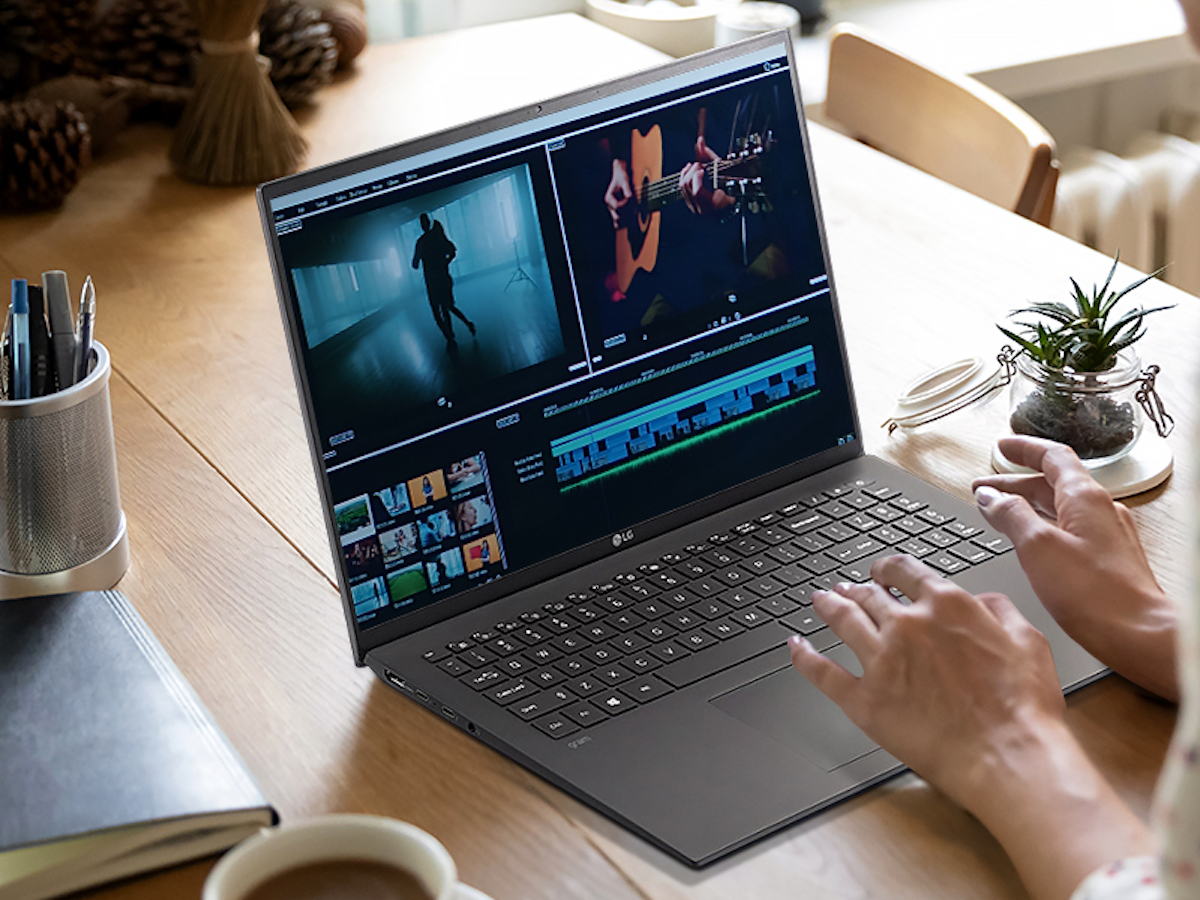 Plenty of us have used social media way more than usual during the pandemic, and that has included constantly sharing photos and videos to document all the mindnumbingly boring things we somehow think others are interesting in.
Getting familar with photo- and video-editing tools isn't the easiest, but the right laptop helps you make the most of multimedia apps.
Laptops with a wide screen and unconventional 16:10 aspect ratio can arguably help here, with the extra display space for media-editing timelines or for multi-tasking across different apps. Colour accuracy is a must here too.
Binge-watch your favourite shows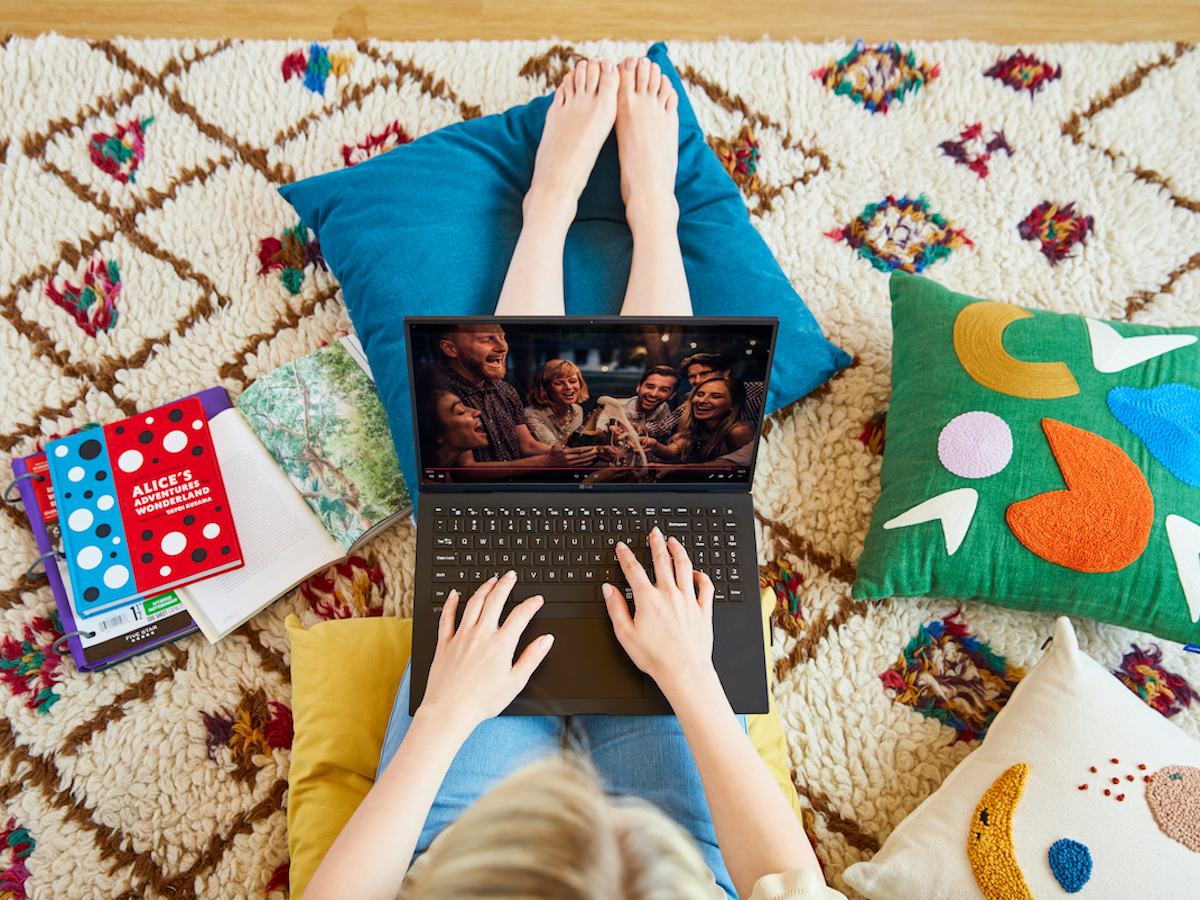 Plenty of us have passed the time during the last year by catching up on films and TV box-sets… enabling subtitles for BBC2's The Terror – seriously, does anyone know what they're banging on about?
It's also laptop to the rescue if someone is watching the TV, providing a portable second screen to watch your favourite shows, especially if you're cooking in the kitchen, chilling in the garden or in the bedroom aiming for an early night.
A display with a wide colour gamut will makes colours pop, and naturally the larger the screen the more absorbing the media, so think about the aspect ratio that will give you more panel room to play with.
Of course, this opens up other options for consuming content, like pulling your laptop out in trains, planes and automobiles. The LG gram's battery life means you'll be set for yours without running out of power.
Remote working and video calls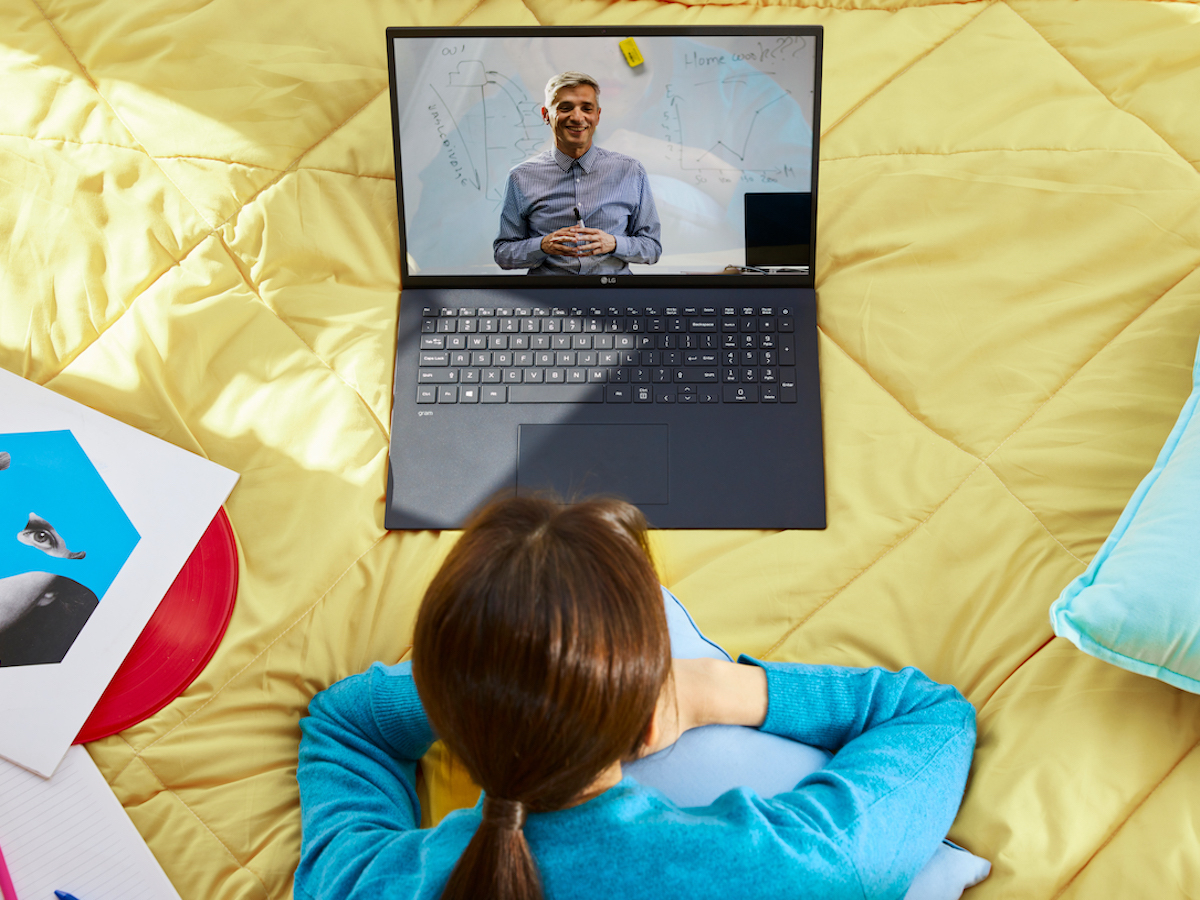 Video calls are vital for ensuring we remember to get dressed in the morning and for letting employers know you still exist, but nobody needs the platform to dominate your display.
With a wider screen, the LG gram becomes more convinient for watching visual aids such as presentations, searching the web, or taking notes by splitting screens.
In short, multitasking during a meeting means you can be more productive and time efficient.
Time for an upgrade?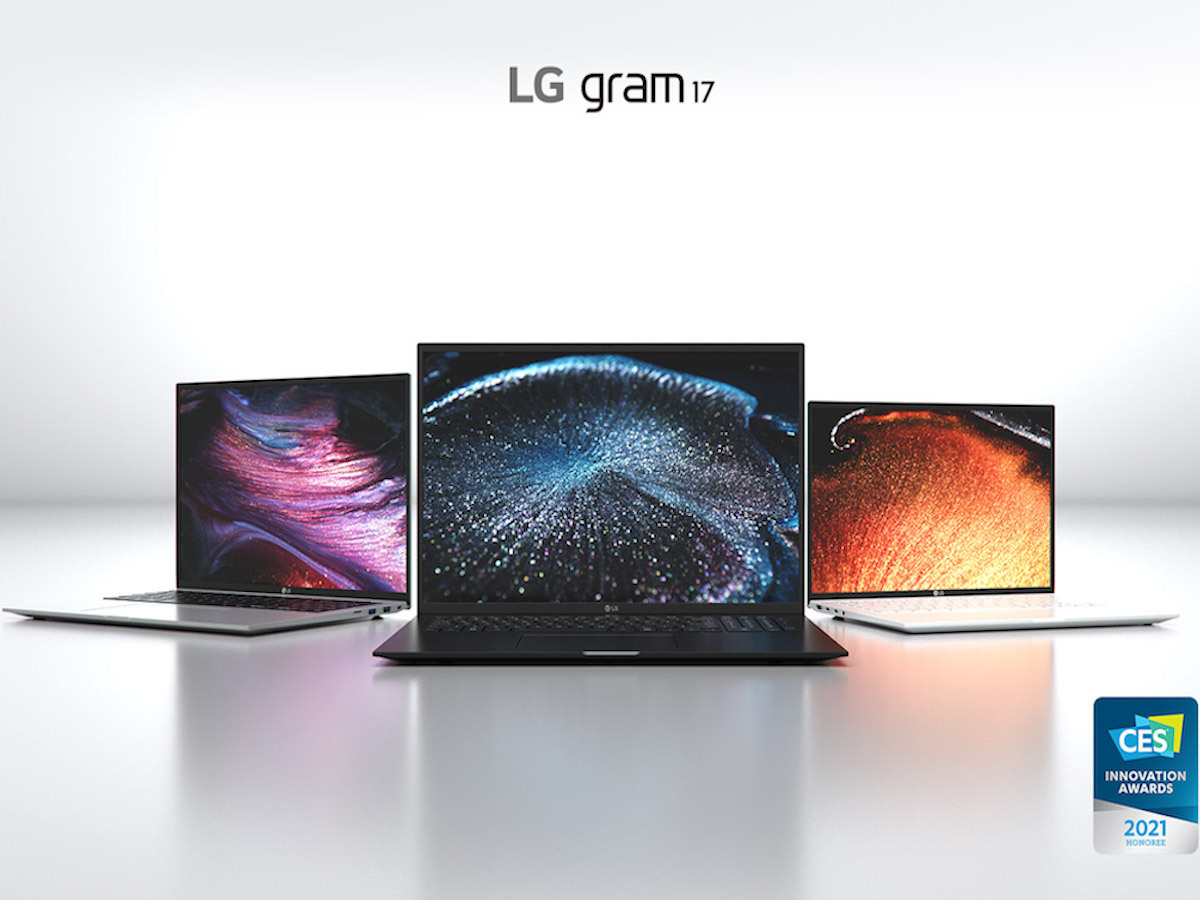 So there you have it, there are more reasons than ever to make sure you've got a laptop that's up to task, whether it's for work, consuming content or staying in touch with the important people in your life, and your boss.
Be sure to check out the laptop reviews on the Stuff website, including the versatile 2021 LG gram machine, which should see you right for the situations listed above.
The latest gram is slim, light and portable, with powerful Intel 11th Gen CPU internals and excellent displays with a high resolution and a non-conventional 16:10 aspect ratio.
There's plenty of choice too; the 14in model is priced at £1,299, the brand new 16in machine comes in at £1,449, and the largest 17.3in notebook will set you back £1,549.