Xiaomi Mi 8 Pro review
Xiaomi goes for Pro - and largely pulls it off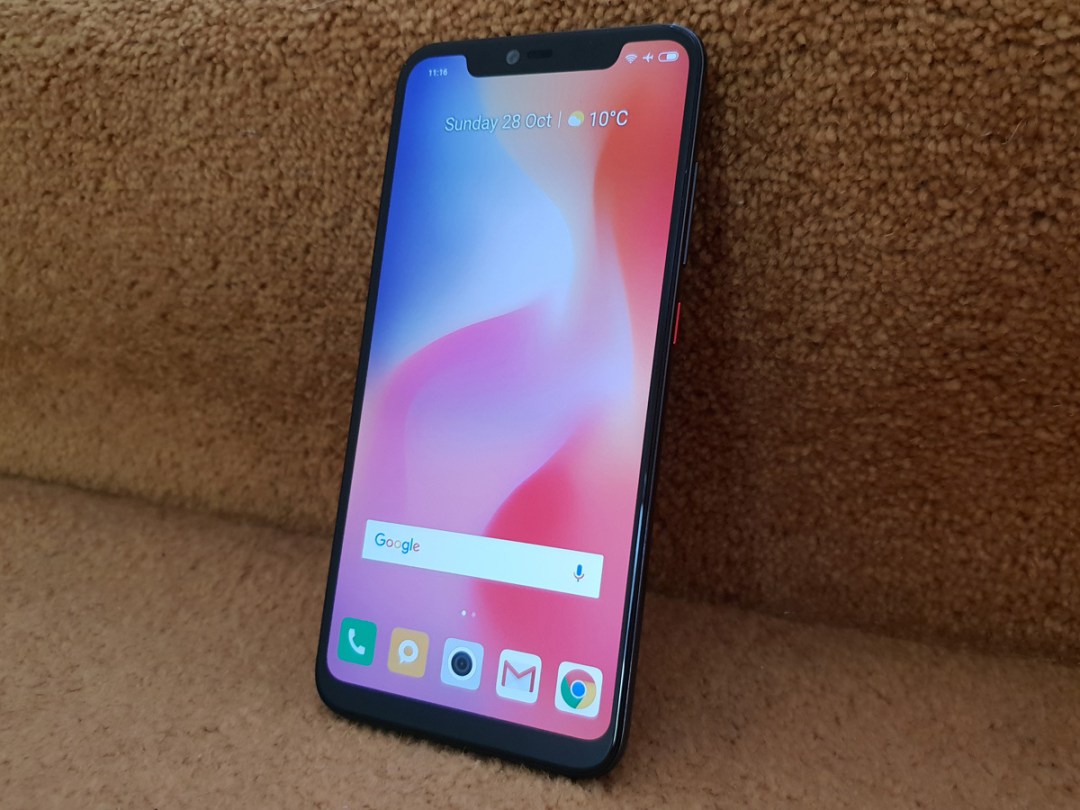 We're no stranger to Xiaomi phones here at Stuff.
Back in 2016 the Mi Mix kicked off the trend for near-invisible screen bezels – and it was such a head-turner one staffer even imported one from China.
Why did he have to go through all that effort? Because the company's phones weren't officially available here in the UK. That is finally set to change this year, as Xiaomi is finally heading to British shores.
And what a way to start. The Mi 8 Pro is a top-spec piece of kit with features you'll find on few other phones – including a fingerprint sensor hidden beneath the screen, beating giants like Samsung and Apple to the punch.
For the uninitiated, then, is it time to put a Xiaomi in your pocket?
DESIGN & BUILD: I CAN SEE YOUR INSIDES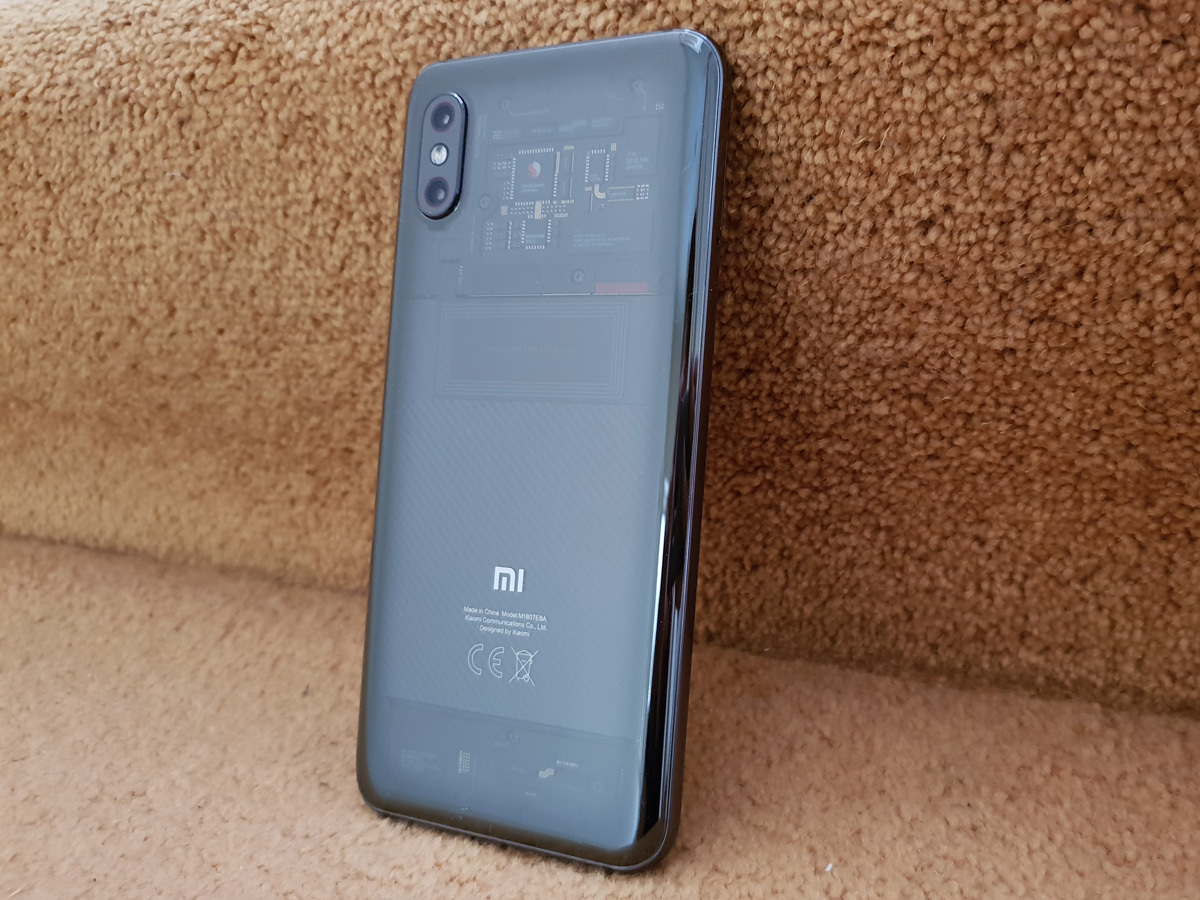 With a screen notch up front and dual cameras aligned vertically at the back, the Mi 8 Pro does have more than a whiff of iPhone XS about it – but Xiaomi has at least mixed things up on the design front with an eye-catching choice of colours.
You'll be able to pick one up with a colourful gradient effect, or show off the internal components with a translucent back panel like our review sample. No need for X-ray specs to appreciate the hard-working hardware with one of these in your pocket. The overly neat layout suggests those might not actually be the chips powering your phone, but either way it's a damn cool visual.
You can hunt for a fingerprint sensor but you won't find one – it's buried beneath the screen. The in-display sensor really is the star of the show, illuminating a tiny patch of light around your digit when unlocking the phone to authenticate your print. Xiaomi reckons this is second-gen, 'pressure-sensitive' tech that only starts scanning when a finger is placed on-screen, instead of wasting power by constantly searching.
It's not infallible, and can be confused if there's any moisture or grease on your finger, but so can a regular fingerprint sensor. Usually it's lightning-fast, and a sure sign that in-display sensors will replace physical ones very soon.
According to Xiaomi, the notch is supposed to make space for extra face scanning hardware, so you can unlock with your mug instead of your thumb – but that was absolutely not the case for our review sample. There's no option for it anywhere in the Settings screen.
On paper, the Mi 8 Pro lacks any kind of waterproofing, which is a black mark compared to flagships like the Galaxy S9 or iPhone XS. However, we don't know if Xiaomi has taken the same route as OnePlus, which does actually protect its phones from splashes but refuses to splash out R&D budget on certification fees for that all-important IP67 or IP68 logo. Frankly, I'm too much of a wuss to take my review sample and give it a dunking.
The glass and metal sandwich design is otherwise familiar, with rounded corners to sit comfortably in your hand. There's no curved glass, so Samsung's Galaxy S9 still has the more unique design, but the premium look and feel of the Mi 8 Pro is comfortably up there with other true flagship phones.
CAMERA: DOUBLE VISION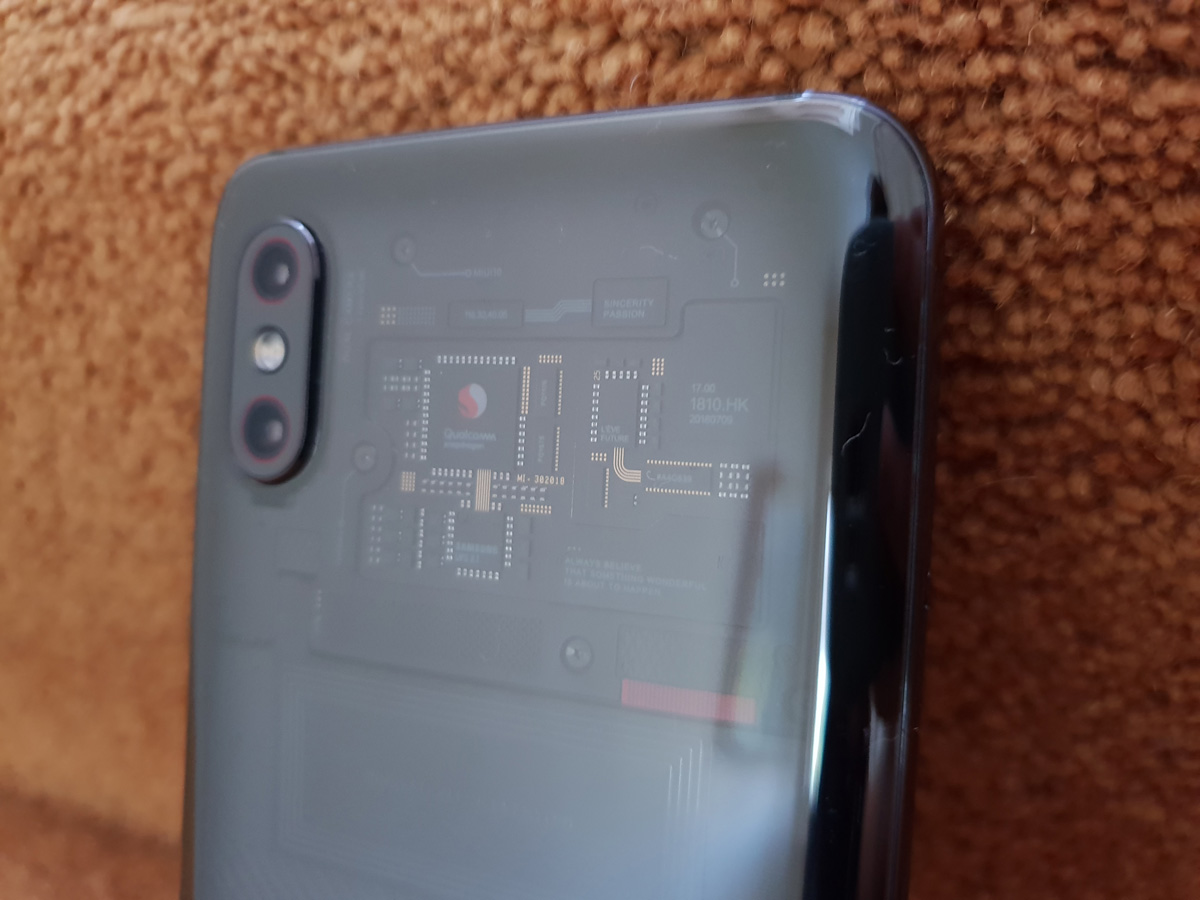 A look at the specs (and the positioning) of the Mi 8 Pro's dual cameras suggests Xiaomi is aiming to go beat-for-beat with the iPhone XS.
Both phones has a 12MP, f/1.8 main sensor with optical image stabilisation and dual-pixel autofocus. However, the secondary telephoto snapper isn't quite up to par with Apple, losing out on PDAF and OIS. Xiaomi then claws one back with a 20MP, f/2.0 front cam for selfies.
The results really speak for themselves, with impeccable detail, low noise and ample contrast colours. Exposure is almost always handled well, and while HDR effects can sometimes look a bit overdone, you have the option to dial contrast, sharpness and saturation up or down manually for fine-grain control over your shots.
Out of the box, photos are perhaps a little too vibrant, with Samsung's Galaxy S9, the Pixel 3 and iPhone XS delivering more lifelike results, but with some tweaking this is an incredibly capable camera phone. Xioami's image processing is really very good indeed.
The camera doesn't falter the minute the sun goes down, either. Noise may increase, but shots are largely clean and free from blur if you stand still before pressing the shutter button.
The 2x zoom telephoto lens looks more muted by comparison, with HDR being far less prominent and exposure proving slightly trickier, but the all-important detail is still present. When working together to add bokeh blur to portraits, the two cameras largely get it right, although edge detection isn't always perfect.
The camera app is amazingly restrained, too, with no superfluous stickers, emojis or picture frames to slap on your shots. That's what Snapchat is for, right? Beauty mode is still present and correct, however, smoothing out and exaggerating facial features in ways that aren't entirely natural. It's here where low light becomes an issue, with focus not always on point and some blur being introduced.
Scene recognition, or AI camera as Xiaomi calls it, makes only minor adjustments to your shots, so can probably be left on with no ill effects. The comprehensive manual modes gives you control over white balance, shutter speed, ISO and manual focus, including focus peaking.
The Mi 8 Pro can shoot 4K video and 240fps slow-motion clips in 1080p, but it's a bit disappointing that there's no option for smoother 60fps recording.
DISPLAY & SOUND: OLED ALL THE WAY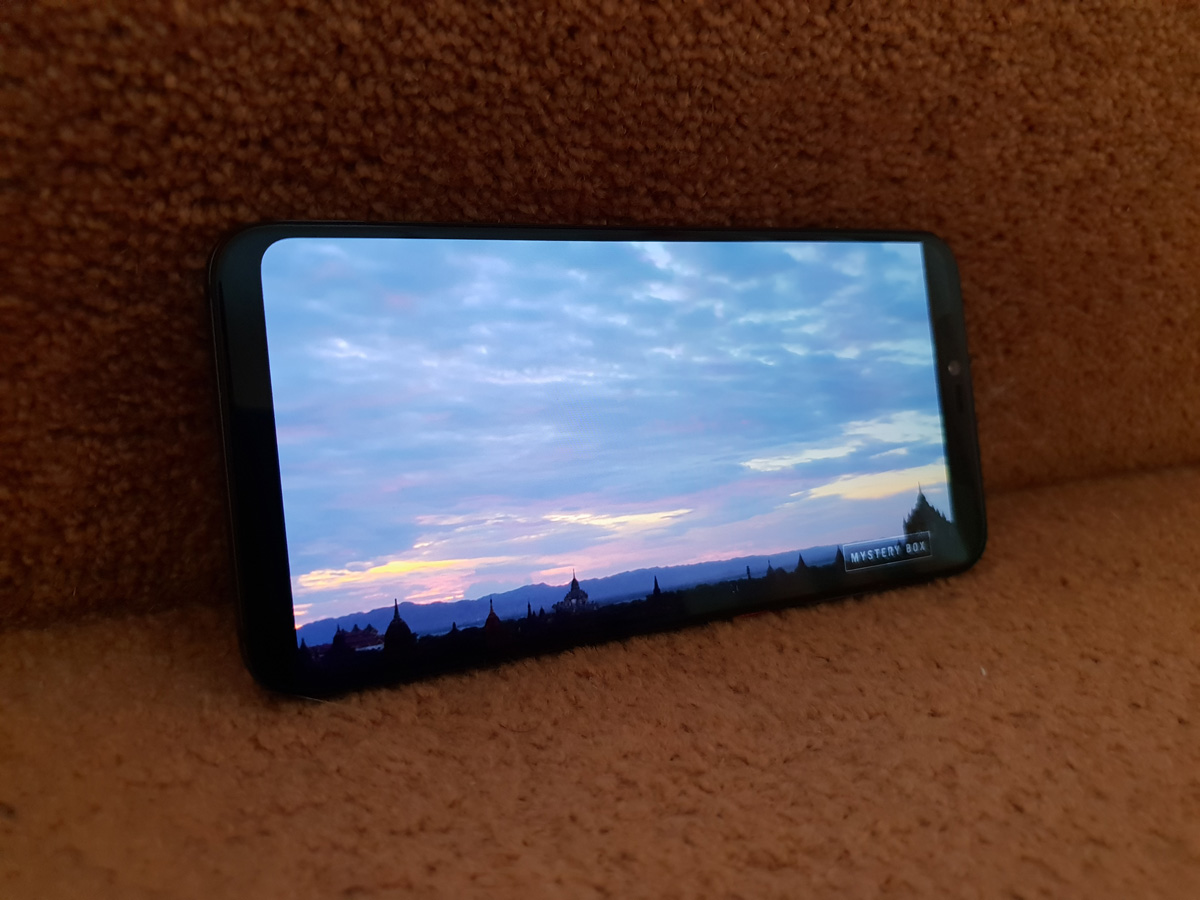 Apart from the notch creeping in from the top, the Mi 8 Pro's 6.2in display fills almost the entire front of the phone. Xiaomi has used a Samsung-sourced AMOLED panel, too, meaning exceptional contrast and vibrant colours.
It largely avoids oversaturation and unrealistic hues, but you can always tweak the colour temperature manually if you're not happy with the out-the-box tone.
Resolution might not be quite as high as the QHD+ Galaxy S9, but 2248×1080 is still plenty of pixels, and they're packed in so tightly you won't spot the pixel grid unless you press your nose right up against the screen.
An always-on display option makes use of the OLED panel, showing the time, date and any notifications on the lock screen without sapping the battery too dramatically. It's not as customisable as Samsung's version, but does highlight where to pop your print when unlocking the phone.
The Mi 8 Pro is HDR-compatible, too, with supported clips pumping up the brightness and showing off real variance between light and dark parts of the image. The Galaxy S9 appears to have a higher peak brightness, making it easier to view outdoors in direct sunlight, but the Mi 8 Pro is comfortably among the upper echelons of smartphone screens.
Sound quality is equally high, although only one of the grilles at the bottom of the phone actually hides a speaker behind it – the other one is just for show. Crank up the volume and the Mi 8 Pro gets plenty loud, without any signs of distortion.
When it comes to more personal listening, however, you'll either need wireless headphones or a dongle – there's no headphone jack. That's one aspect we wish Xiaomi hadn't borrowed from Apple.
PERFORMANCE & BATTERY LIFE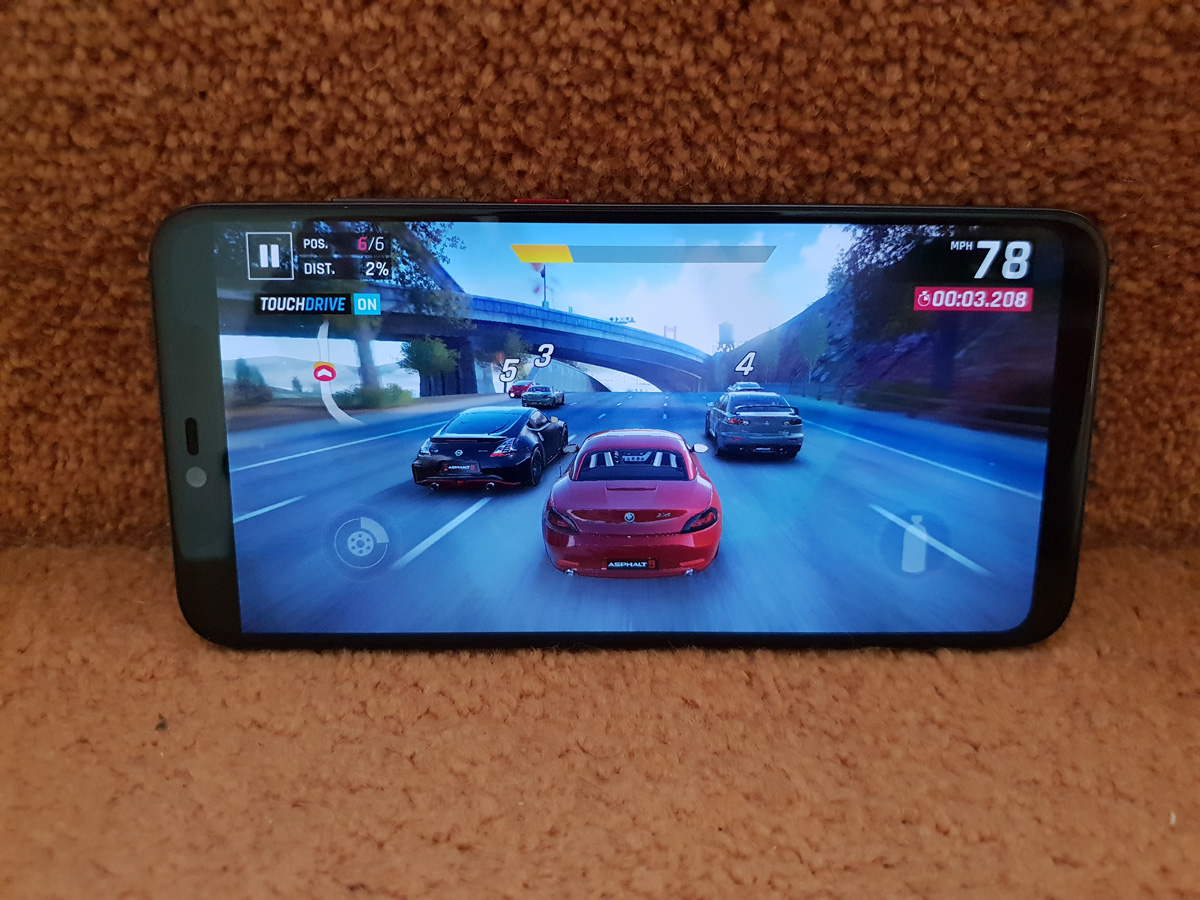 Us Brits might not have seen it much before, but Xiaomi's custom version of Android, dubbed MIUI, has now reached v9 – and v10 is already rolling out to the company's other phones.
It's a mature UI, then, albeit one that borrows heavily from iOS. There's no app drawer, icons are square and even the pre-installed wallpapers will look overly familiar to anyone coming from an Apple handset.
The optional full-screen gestures are near-identical to the ones seen on the iPhone XS. A swipe up from the bottom of the screen goes home, a swipe and hold shows your currently open apps, and a swipe from the side goes back.
These are handy enough, and free up space where the onscreen buttons would be, but they also make it tricky to activate Split view or wake the Google Assistant.
The Mi 8 Pro is also running Android 8.1 Oreo, rather than the newer 9.0 Pie. An update will arrive eventually, but there's no word on when.
Finally, there's a long list of pre-installed apps that duplicate Google's own. If you're used to Gmail, Google Play Music and Keep notes, it's unlikely you'll be exchanging for Xiaomi's alternatives – but there's no way to uninstall them and free up space. A lot of semi-useful apps, like the storage cleaner and homescreen theme store are filled with annoying pop-up ads, which feels a bit cheap.
XIAOMI MI 8 PRO VERDICT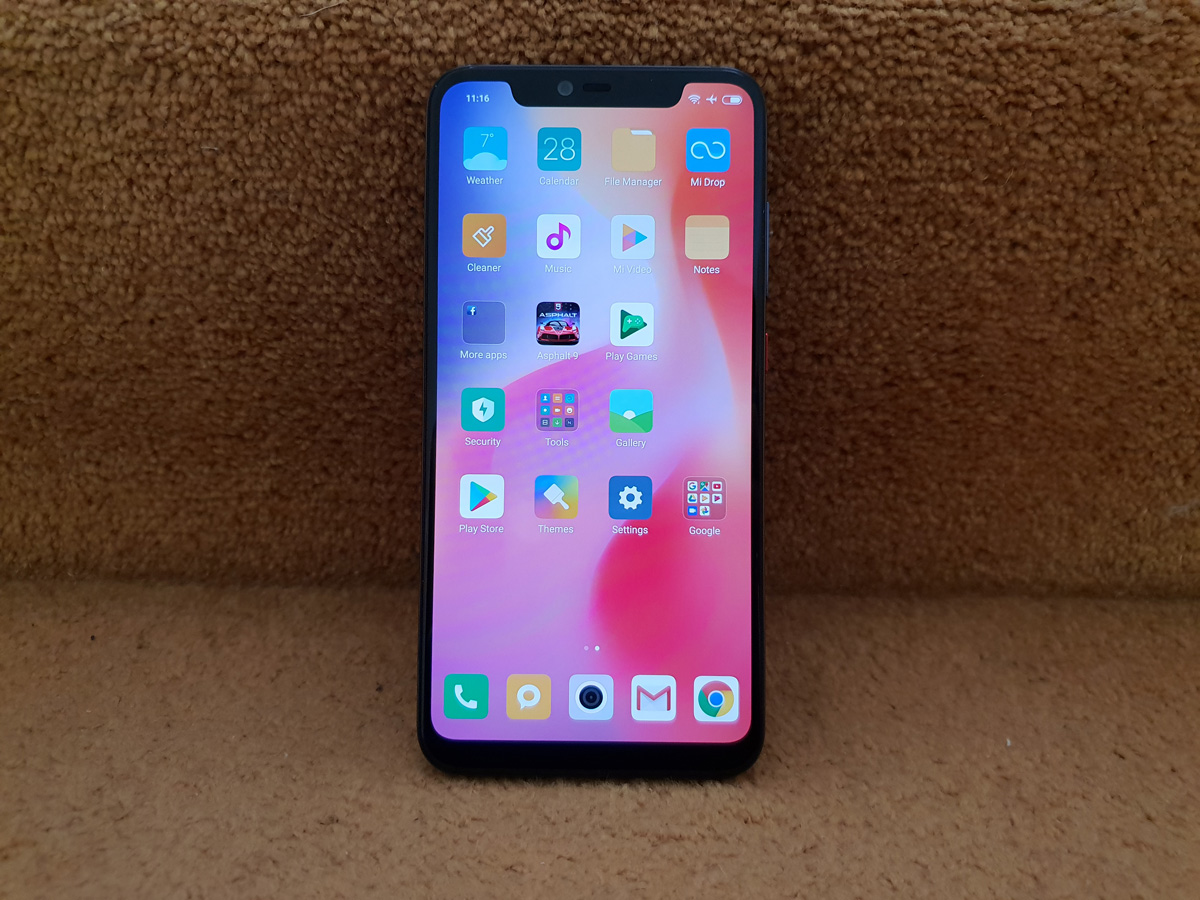 Spend any time with the Mi 8 Pro, and you'll wonder why Xiaomi has been so hesitant to launch in the UK: it really is a fantastic phone. But a perfect one? Not quite.
Sure, the skinny screen bezels, in-display fingerprint sensor and transparent rear panel add up to a design that's comfortably on par with the iPhone XS. The cameras take excellent photos, and performance is up there with the best 2018 flagships.
But at this level, it's sweating the small stuff that makes all the difference, and that's unfortunately where the Mi 8 Pro falls just short. There's no headphone jack, no microSD card slot, no wireless charging and no waterproofing – all features you'll find on a (admittedly more expensive) Galaxy S9.
The price may be right, but the recently revealed OnePlus 6T has a more friendly version of Android, with less bloatware, and a more well-known brand name here in the UK, so for many will be the better buy. Even so, for those that want to stand out from the crowd, the Mi 8 Pro can still turn heads.
Tech specs
| | |
| --- | --- |
| SCREEN | 6.2in, FHD+ 2248×1080 AMOLED w/ 19:9 aspect ratio, notch |
| CPU | Qualcomm Snapdragon 845 octa-core |
| MEMORY | 8GB RAM |
| CAMERA | Dual 12MP, f/1.8 + 12MP, f/2/4 rear w/ OIS, dual pixel PDAF, dual-LED flash. 20MP, f/2.0 front |
| STORAGE | 128GB on-board |
| OPERATING SYSTEM | Android 8.1 Oreo w/ MIUI |
| BATTERY | 3000mAh non-removable |
| DIMENSIONS | 155x75x7.6mm, 177g |
Stuff Says…
There's so much to like about the Mi 8 Pro: a capable camera, stand-out design and cutting-edge tech
Good Stuff
Notch and in-display fingerprint sensor are peak 2018
Top-end internal hardware and super-quick performance
See-through rear glass is next-level cool
Bad Stuff
A few missing features that would have made it truly ace
Android skin not as slick as others