Xiaomi 12T Pro review: pixel pusher
Cameras aside, is this an ace affordable flagship?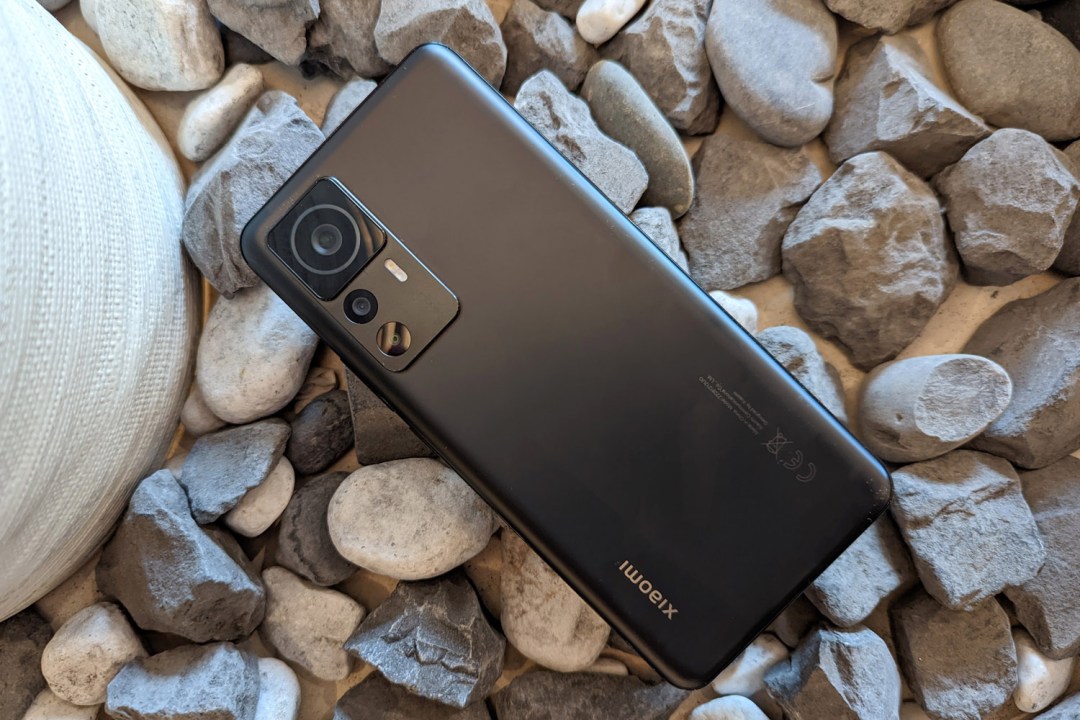 Look, we get it – size isn't everything. And neither is pixel count. But you can't deny 200MP is mighty impressive. That's exactly what Xaiomi's latest affordable star, the Xiaomi 12T Pro, delivers – without skimping elsewhere on the spec sheet. A top-tier Snapdragon CPU, Dolby Vision-friendly display and rapid charging put it up there with big-name rivals.
For other brands that would constitute a full-on flagship, but it leaves room at the top for the Xiaomi 12 Pro here in Europe (and the more recent Xiaomi 12S Pro in China) – while besting it in one or two places. Which is pretty impressive given the price.
At £699, the firm has managed to undercut the likes of Samsung's Galaxy S22+ and the OnePlus 10 Pro – so surely there have been some corners cut somewhere?
Design & build: simply sleek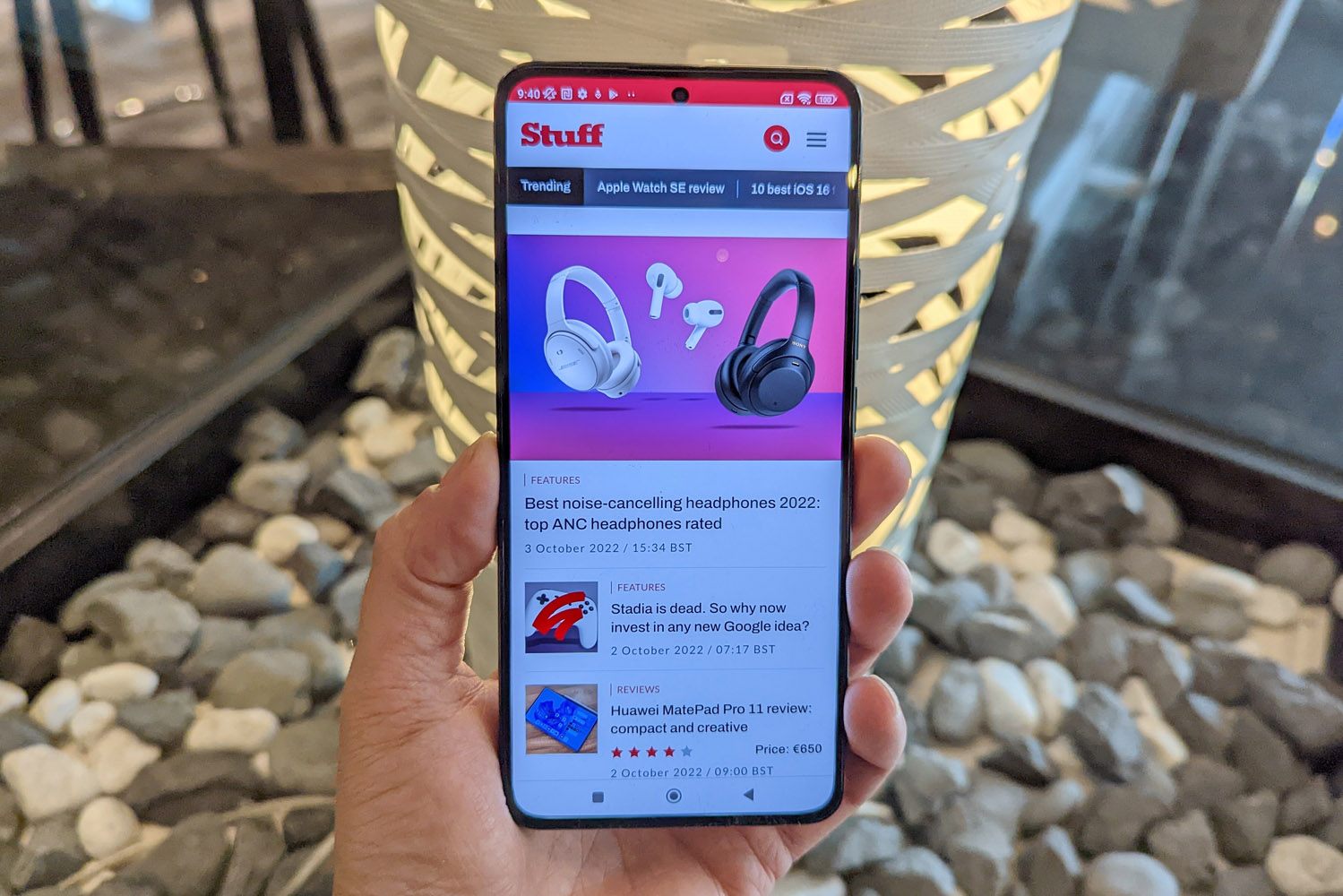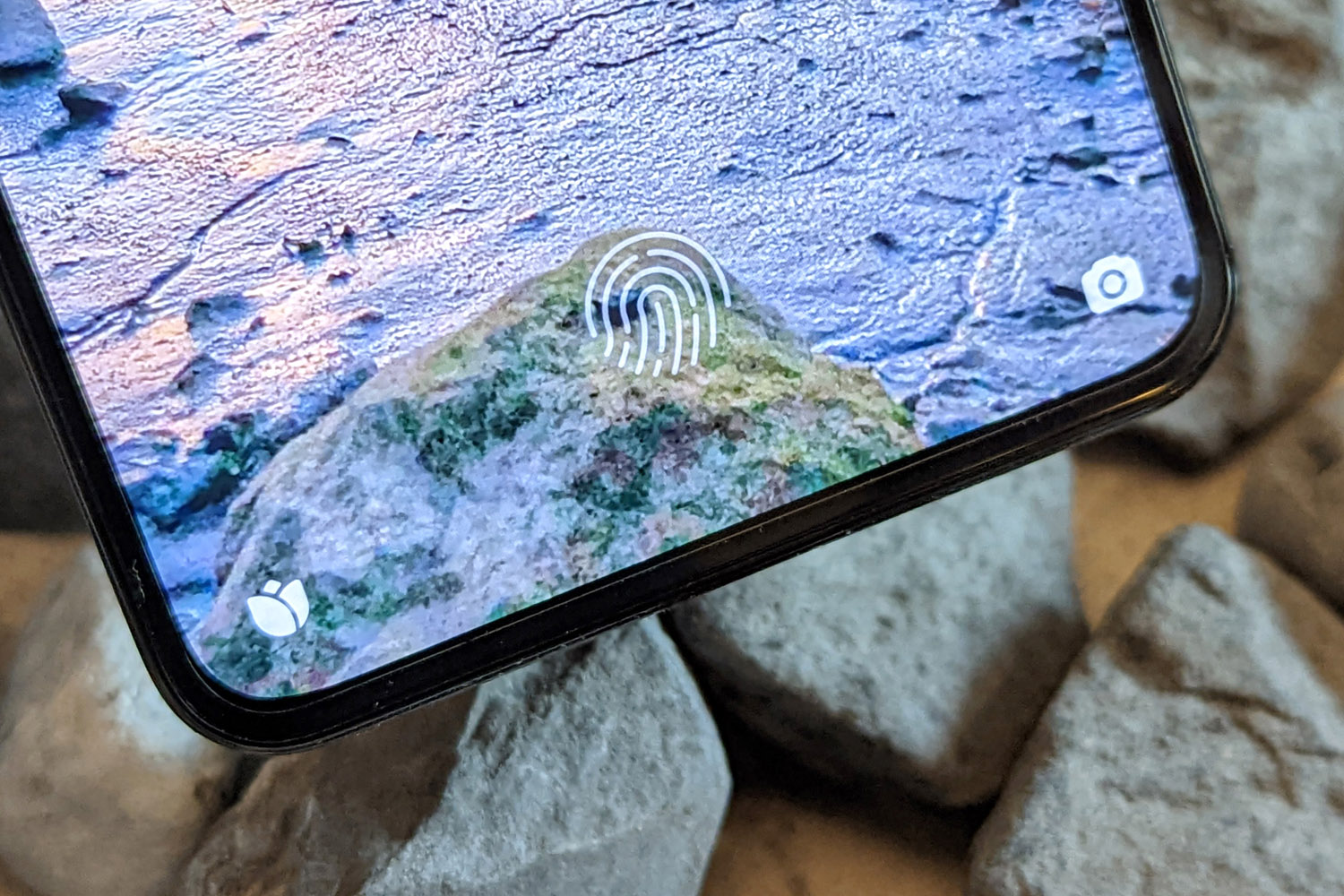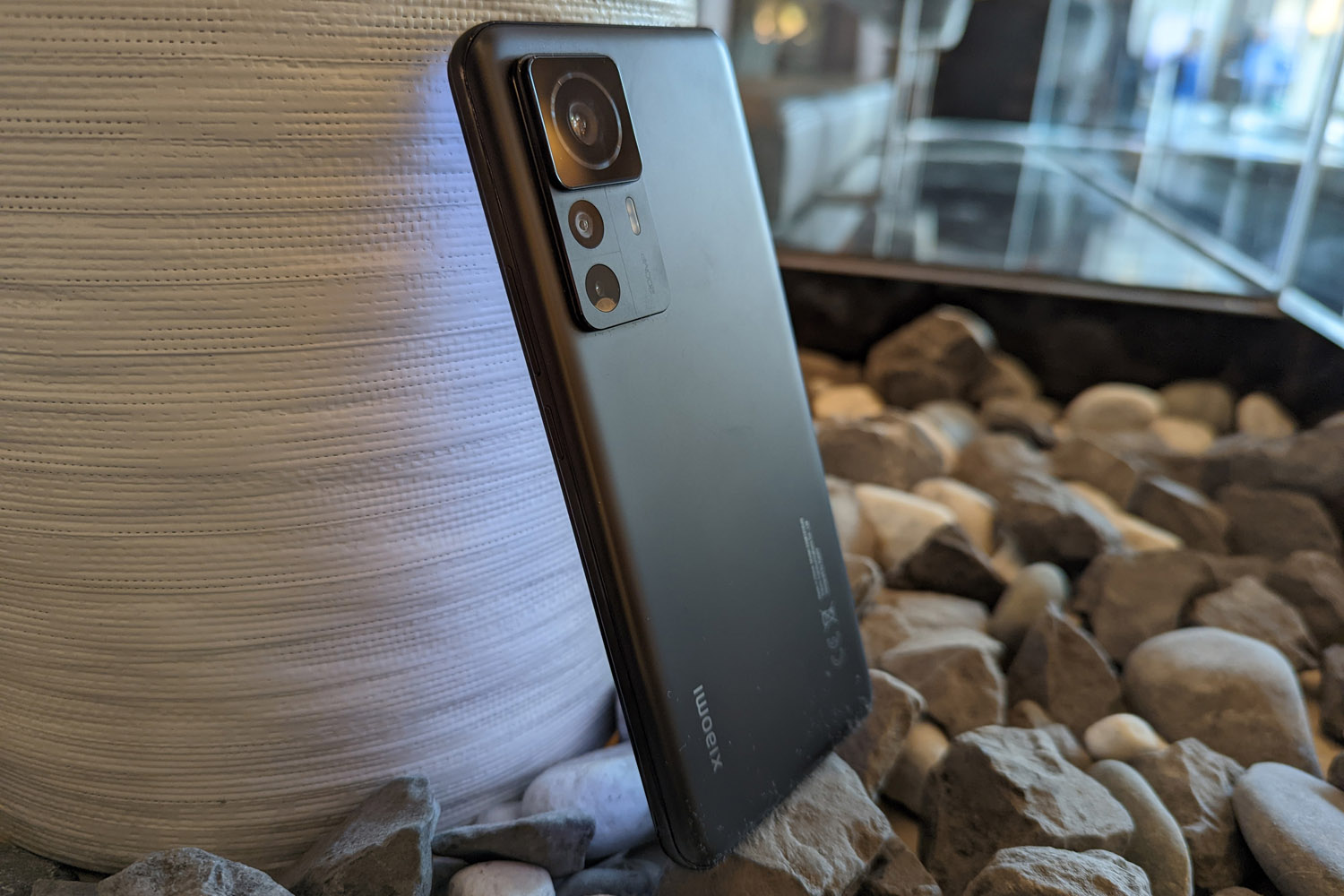 With glass up front and around back, the 12T Pro does a great impression of a premium handset. The polycarbonate frame, less so – but it still looks pretty tidy, with minimal branding on the rear and a front face that's almost entirely screen. The bezels aren't the skinniest, although the punch-hole selfie cam at the top-centre doesn't distract at all. If anything, you could call it a little lacking in personality – rear logo aside, you'd have a hard time telling it was a specific firm's phone.
Xiaomi has given the rear glass an anti-glare treatment that successfully foils most fingerprints, and it isn't as slippy as some glass phones can be. Our black handset looks pretty sleek, but there are also white and blue variants with a bit more character.
At 205g it's got some heft, but is just about the right size to use one-handed without becoming a drop risk. Which is a good thing, given only the front has Gorilla Glass 5 protection. There's no IP rating for water resistance, either – something you'll find on many (admittedly pricier) rivals.
The in-display fingerprint sensor is as quick to detect your digits as any mid-range handset we've tried, and the physical buttons at the side (also plastic) feel satisfyingly firm whenever you squeeze 'em. Build quality is easily on par with other affordable flagships, if not quite as premium as more expensive alternatives like the Motorola Edge 30 Ultra.
Screen & sound: flat is where it's at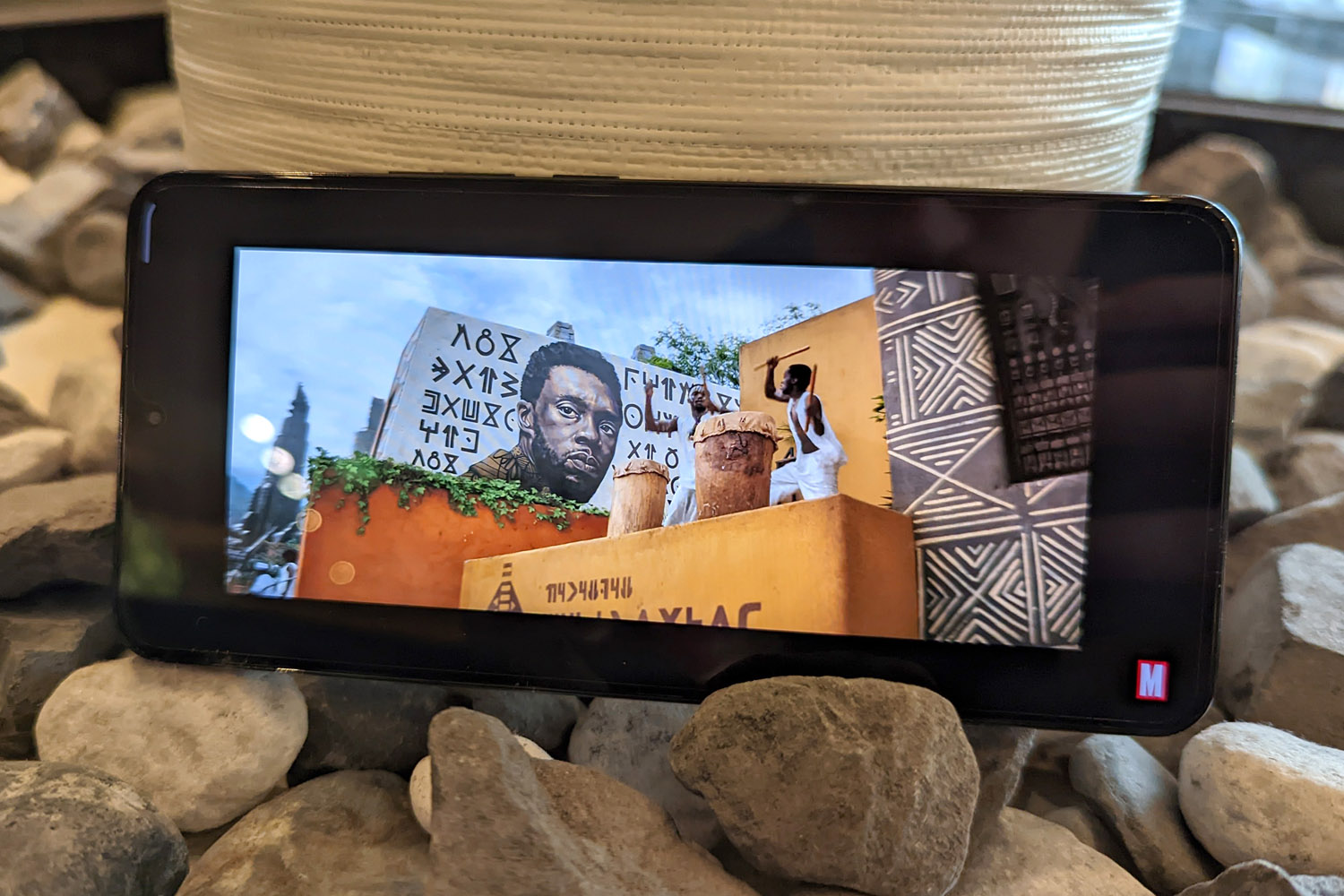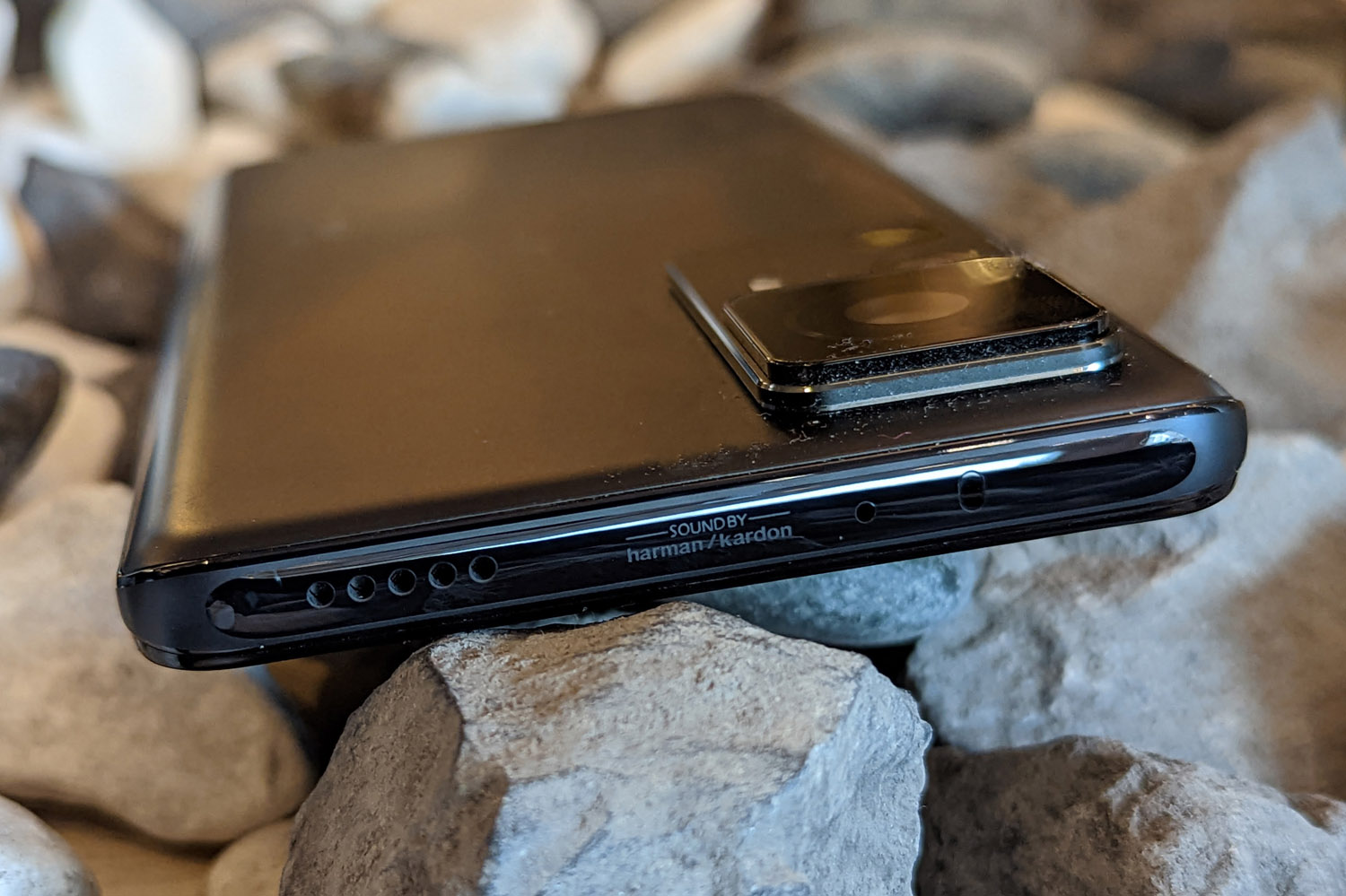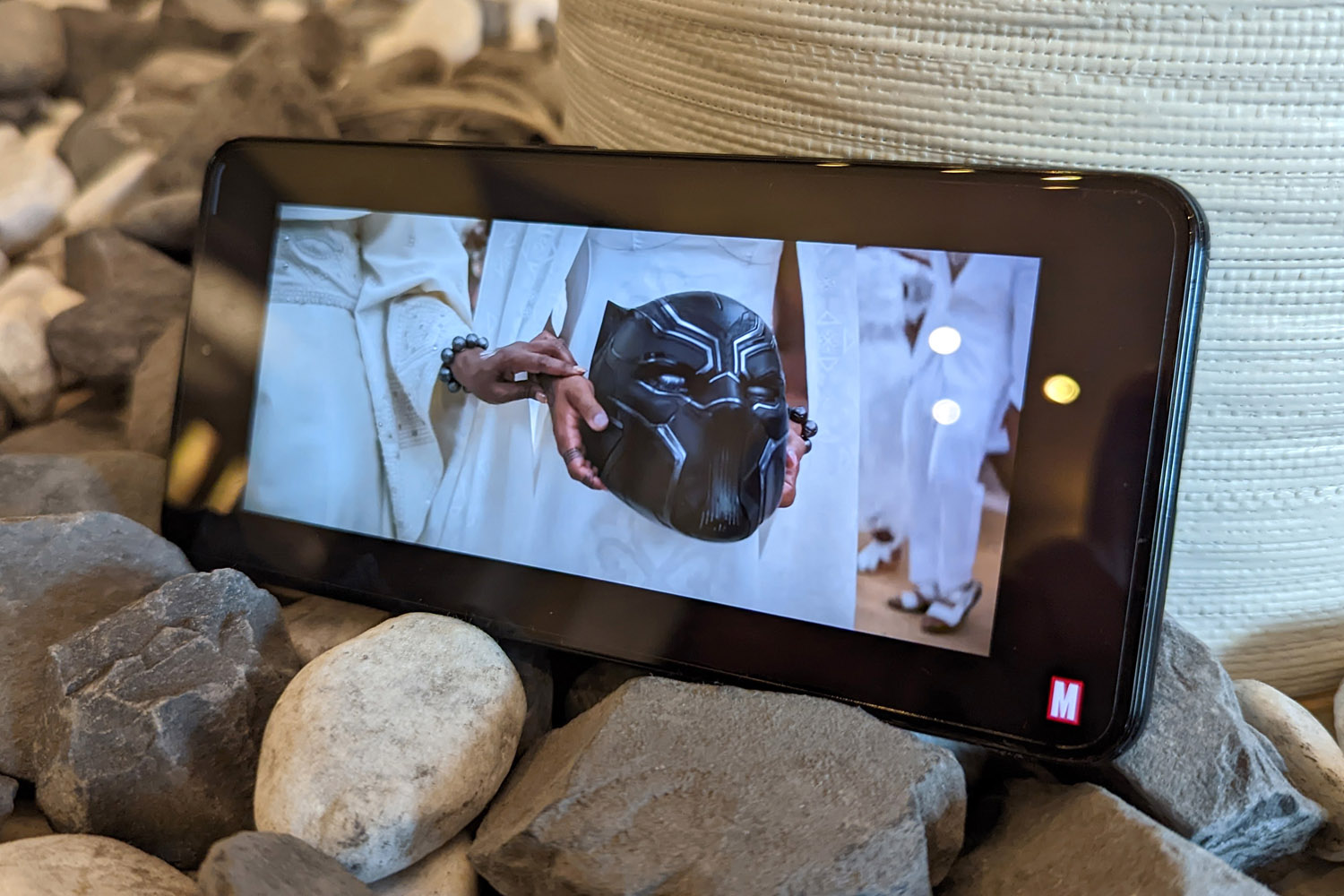 Curved displays might still have fans (Motorola Edge 30 Ultra included), but there's also plenty of love out there for flat ones. The 12T Pro has the latter, stretched across 6.67in and using a retina-soothing AMOLED panel. It has the exceptional contrast we expect from the tech, as well as vibrant colours that do justice to streaming videos.
With a peak 900 nits in its highest brightness mode, the 12T Pro isn't going to unsettle the very best smartphone screens – but it's still clear enough to read once you step out into direct sunlight. Viewing angles are great and the 480Hz touch response means taps and swipes feel as instantaneous as you'd expect.
Out of the box, the 12T Pro defaults to an adaptive refresh rate that can crank up to 120Hz for fast motion, or drop down to 30Hz for static images and text. It's not quite LTPO2 tech, but it should help squeeze a little more life out of the battery. As with most dynamic refresh phones, there are a few apps that don't seem to trigger the 120Hz mode, so we appreciate the option to force it on all the time for a more consistent experience.
There's no 3.5mm headphone port (par for the course for most phones now) but the stereo speakers go some way to make up for it. Tuning comes courtesy of audio experts Harman Kardon, and they're Dolby Atmos-certified too (although anyone thinking they'll get epic spatial sound to rival the best sound systems is sorely mistaken). They get decently loud and don't distort.
Cameras: devil's in the detail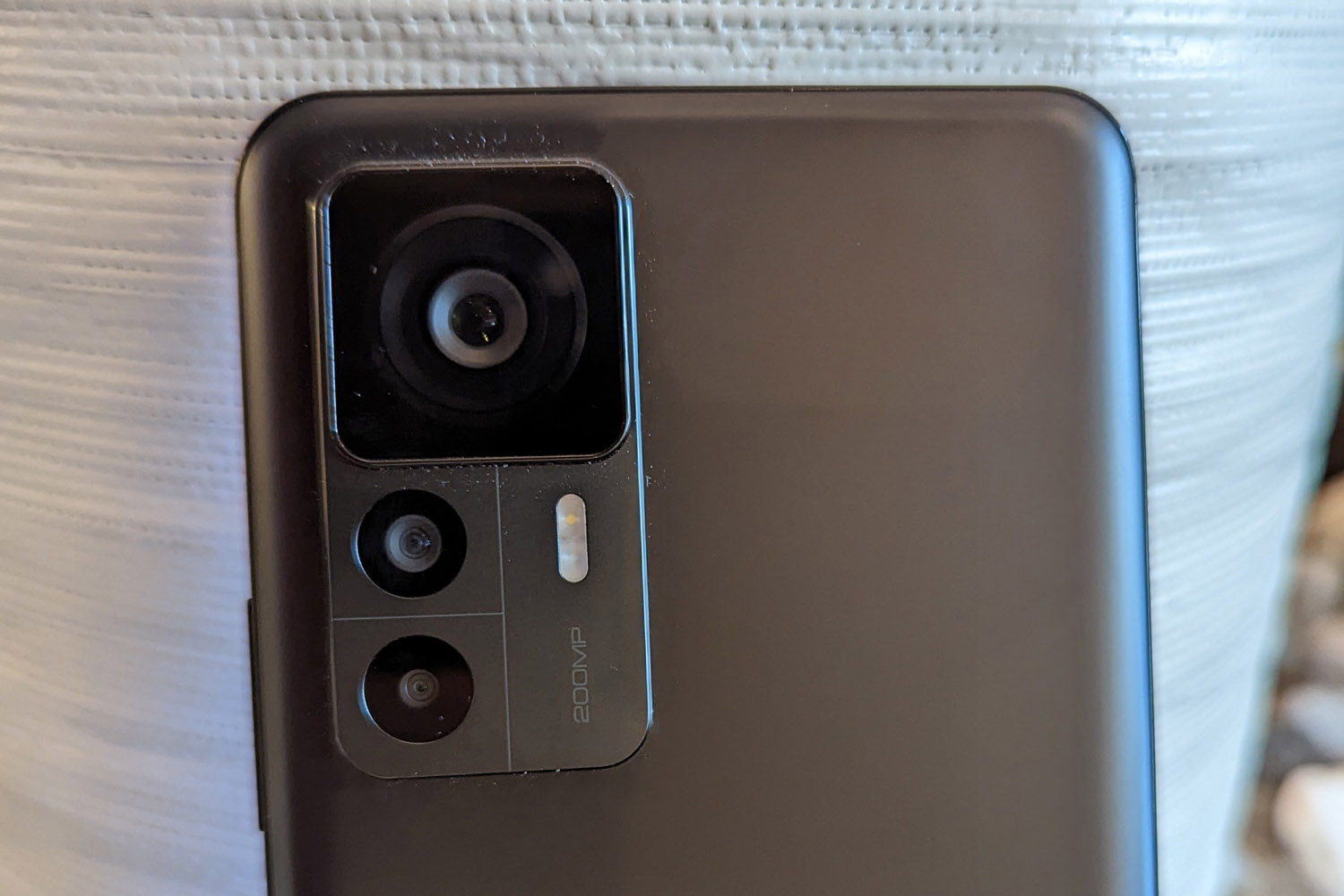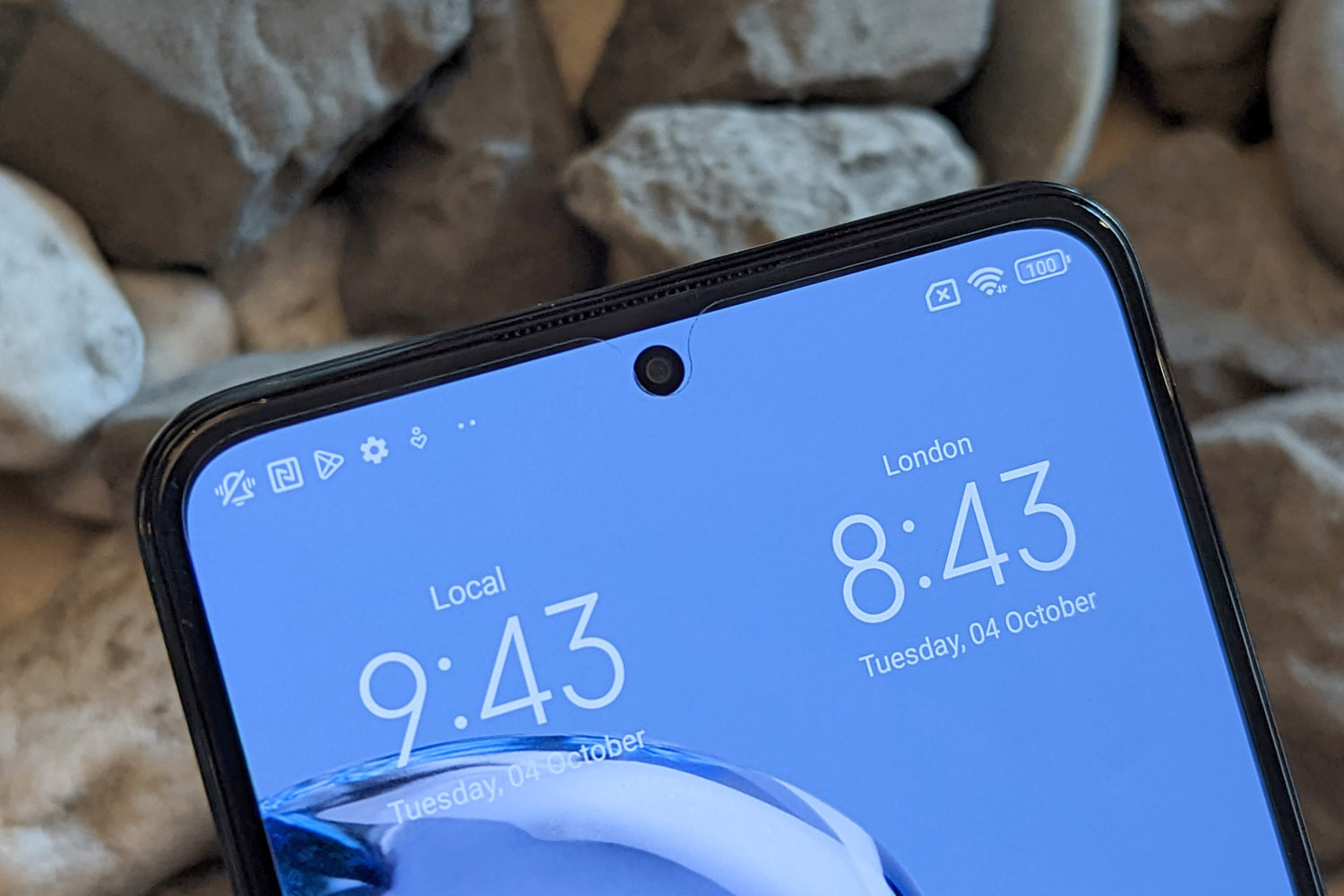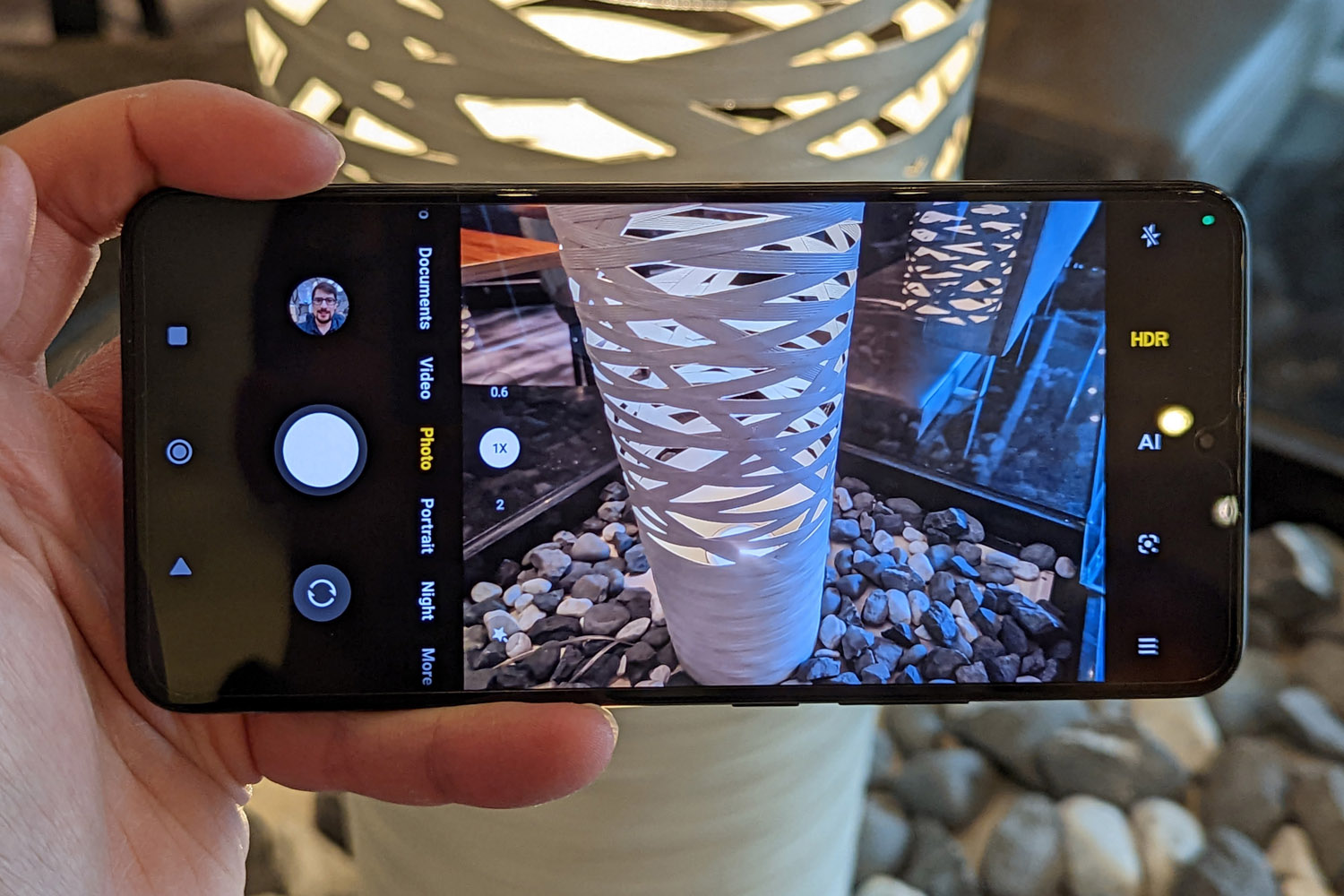 With its 200MP main sensor getting top billing, we were expecting good things from the 12T Pro's camera trio – even if the accompanying ultrawide and macro shooters have considerably fewer pixels. At 8MP and 2MP respectively, they're the only really giveaway that this is a mainstream model, rather than a full-on flagship.
There's a clear difference in detail between the main and ultrawide, with a softness at the outer edges and slightly more vivid colours that aren't entirely lifelike – but results are still usable for social posting, and you can't deny it fits a lot more into each shot.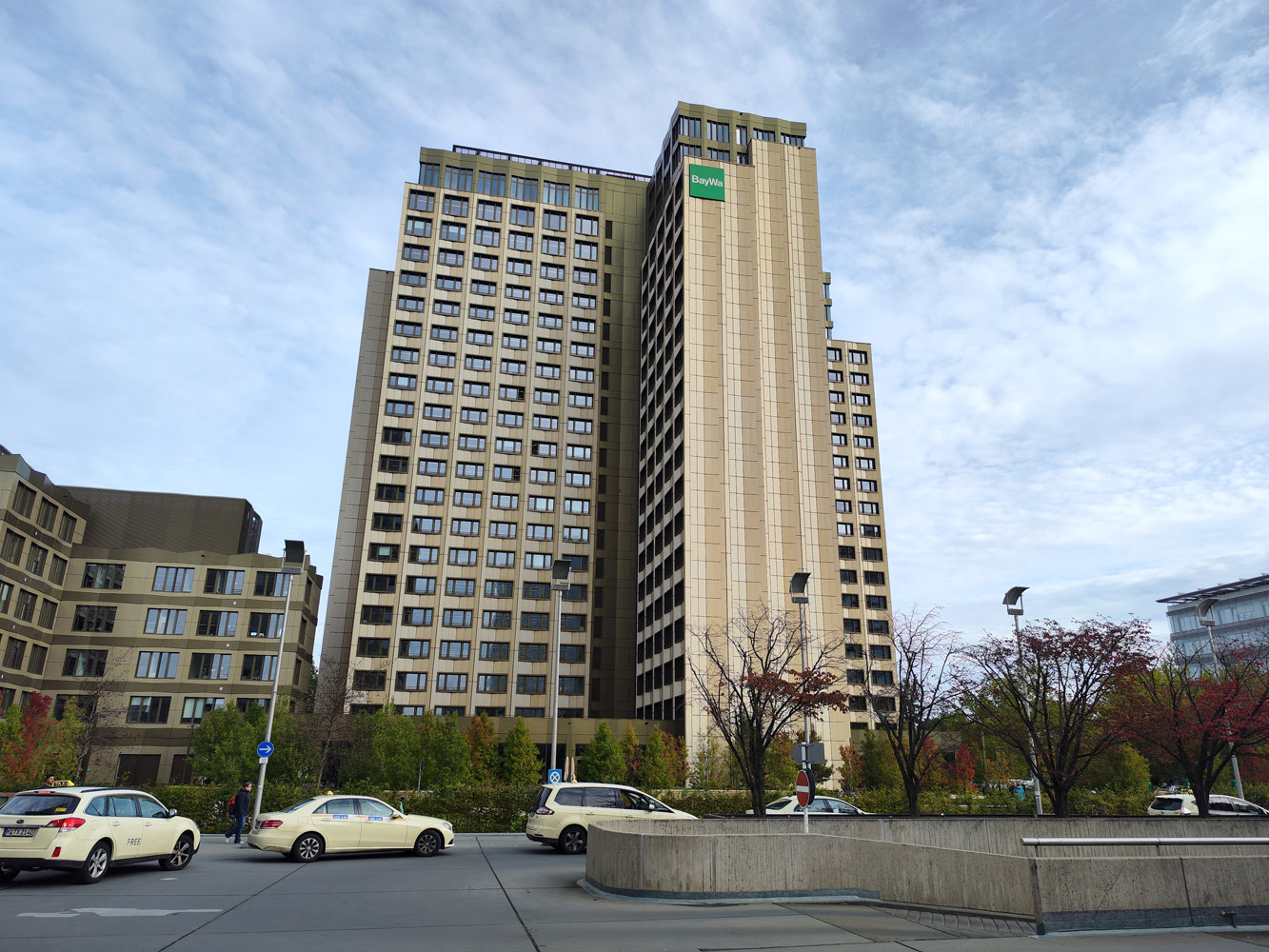 The 12T Pro pulls things back with some effective image processing, though, and the main lens also performs double duty as a 2x optical zoom by cropping its sensor. Optical image stabilisation and an updated low light mode brings a welcome improvement at night over previous Xiaomi handsets, too.
The main sensor has no trouble capturing plenty of detail. Even from a distance, foliage and brickwork is well resolved, even if things don't hold up quite as well once you start peeking at pixels. Colours are largely true-to-life, and the ultrawide tends to deliver a similar treatment. Dynamic range could be better in conditions other than blazing sunshine, though, and the Google Pixel 7 remains the outright leader for satisfying snaps below £700.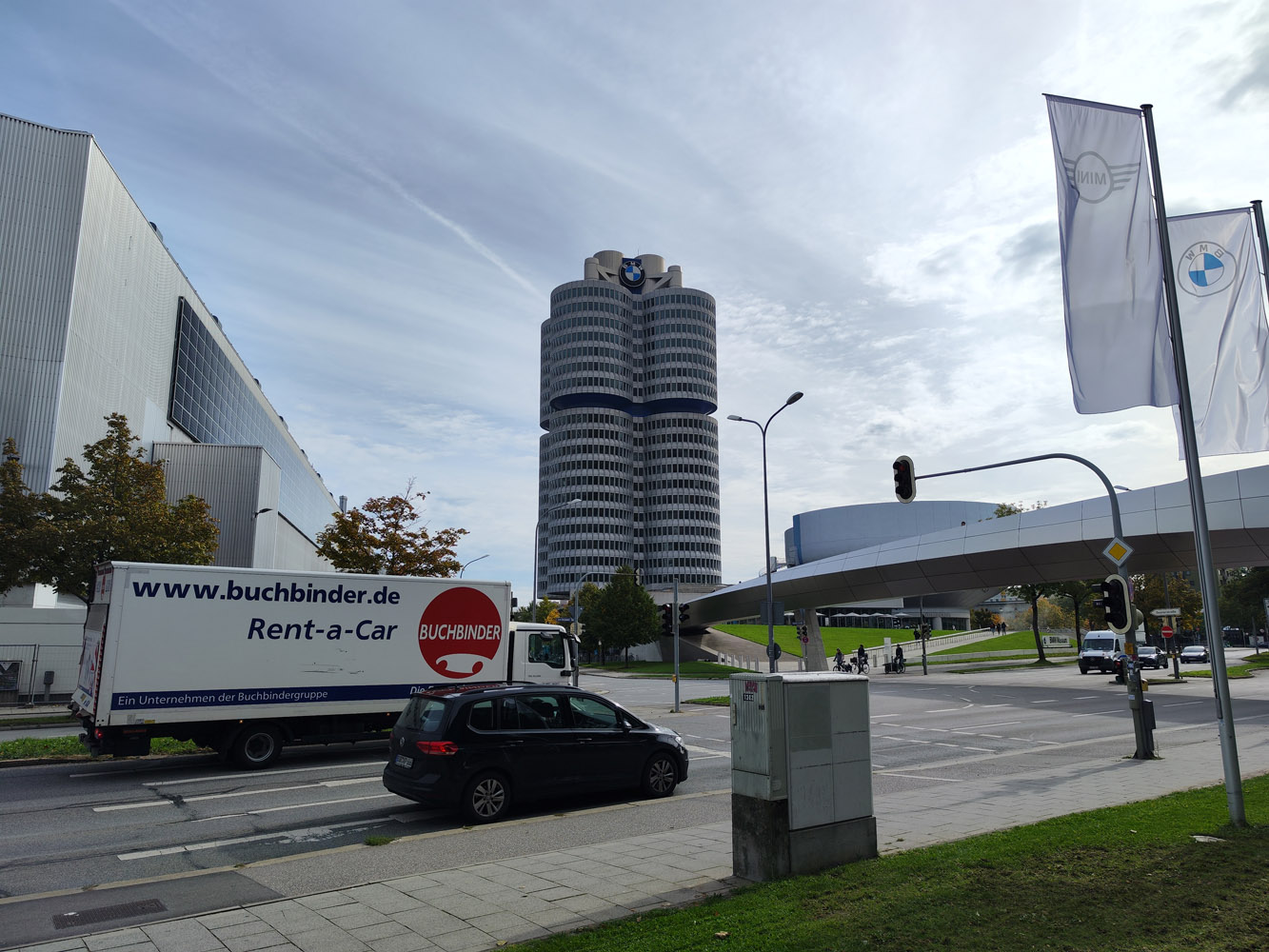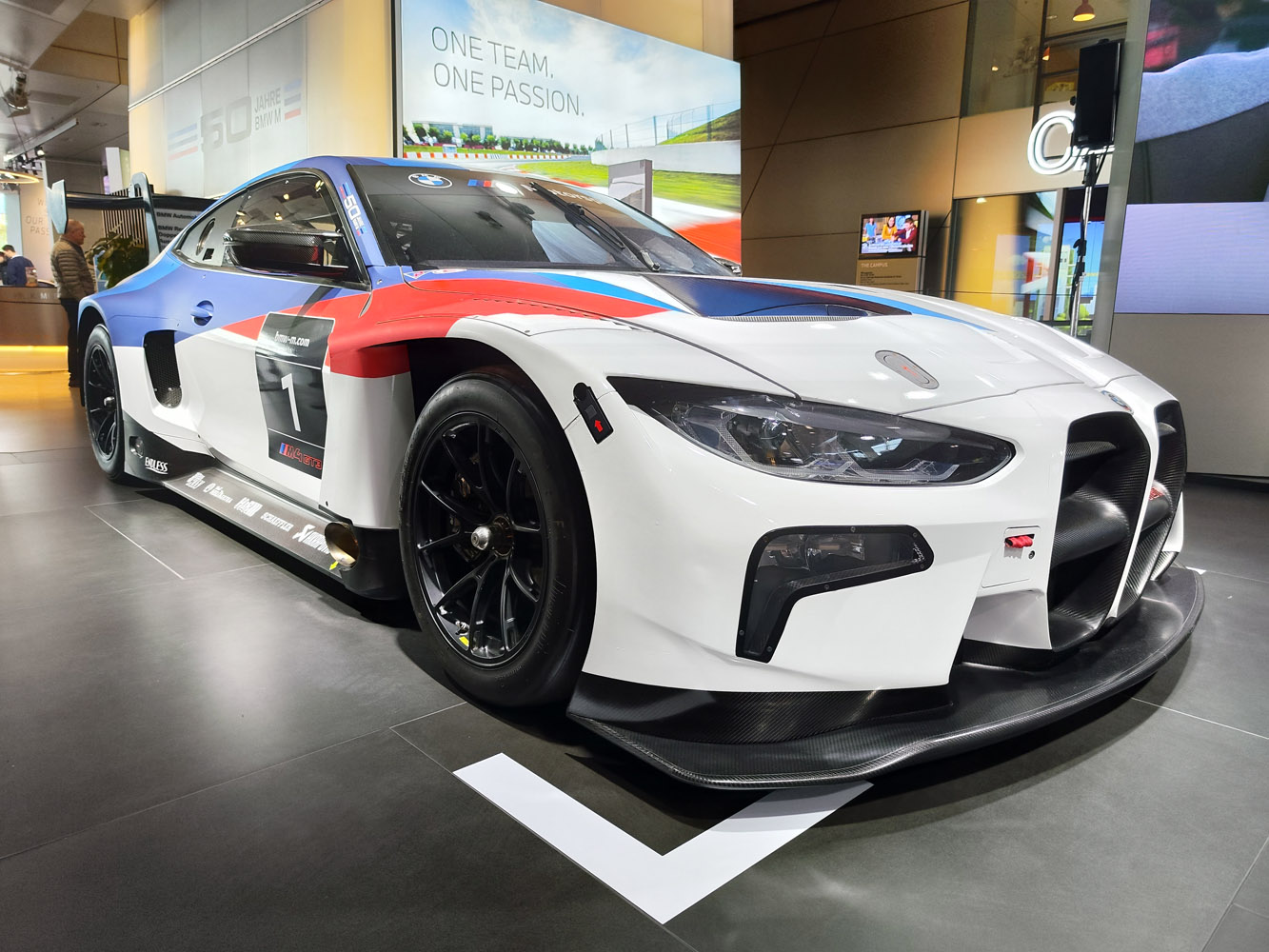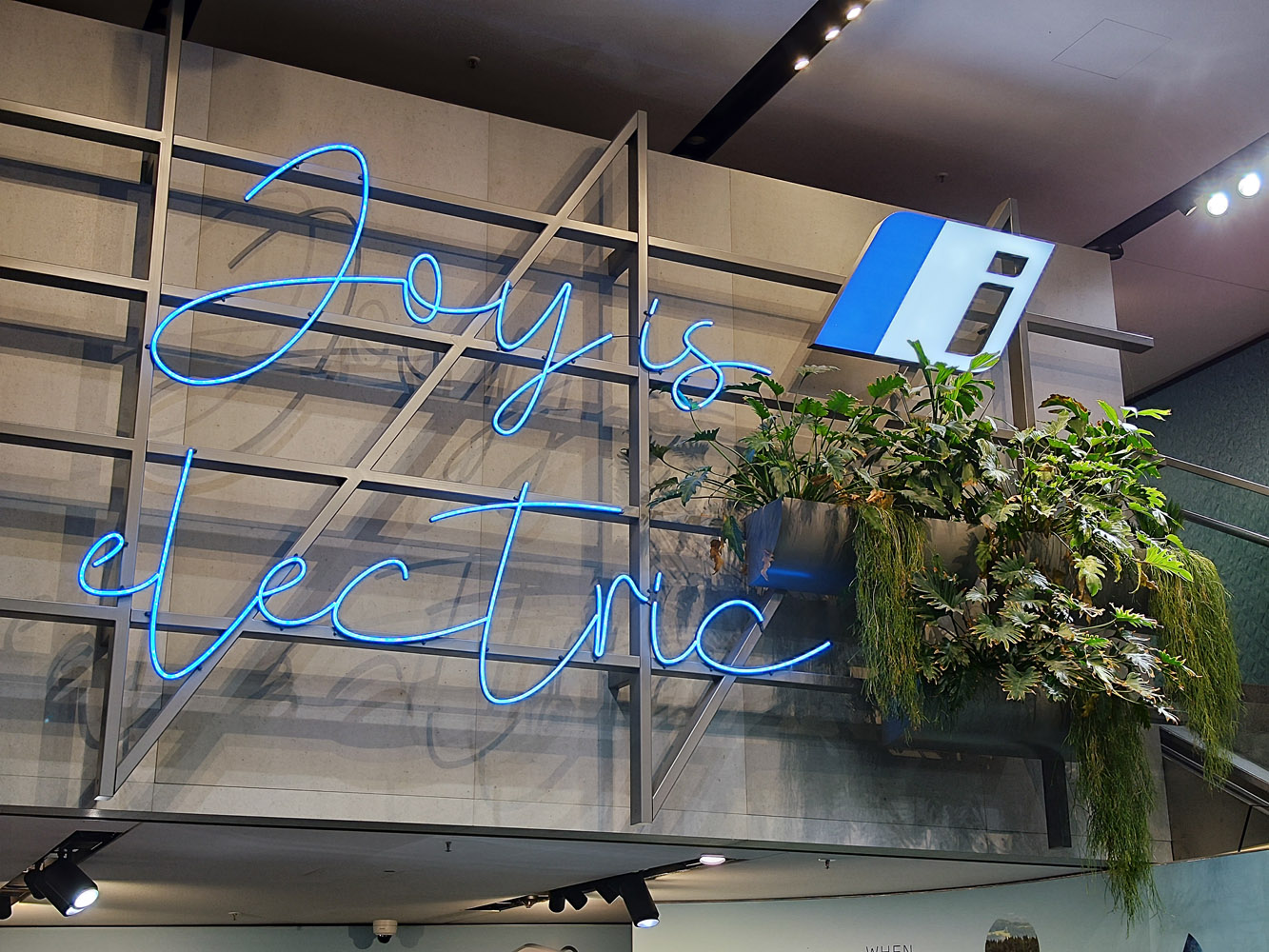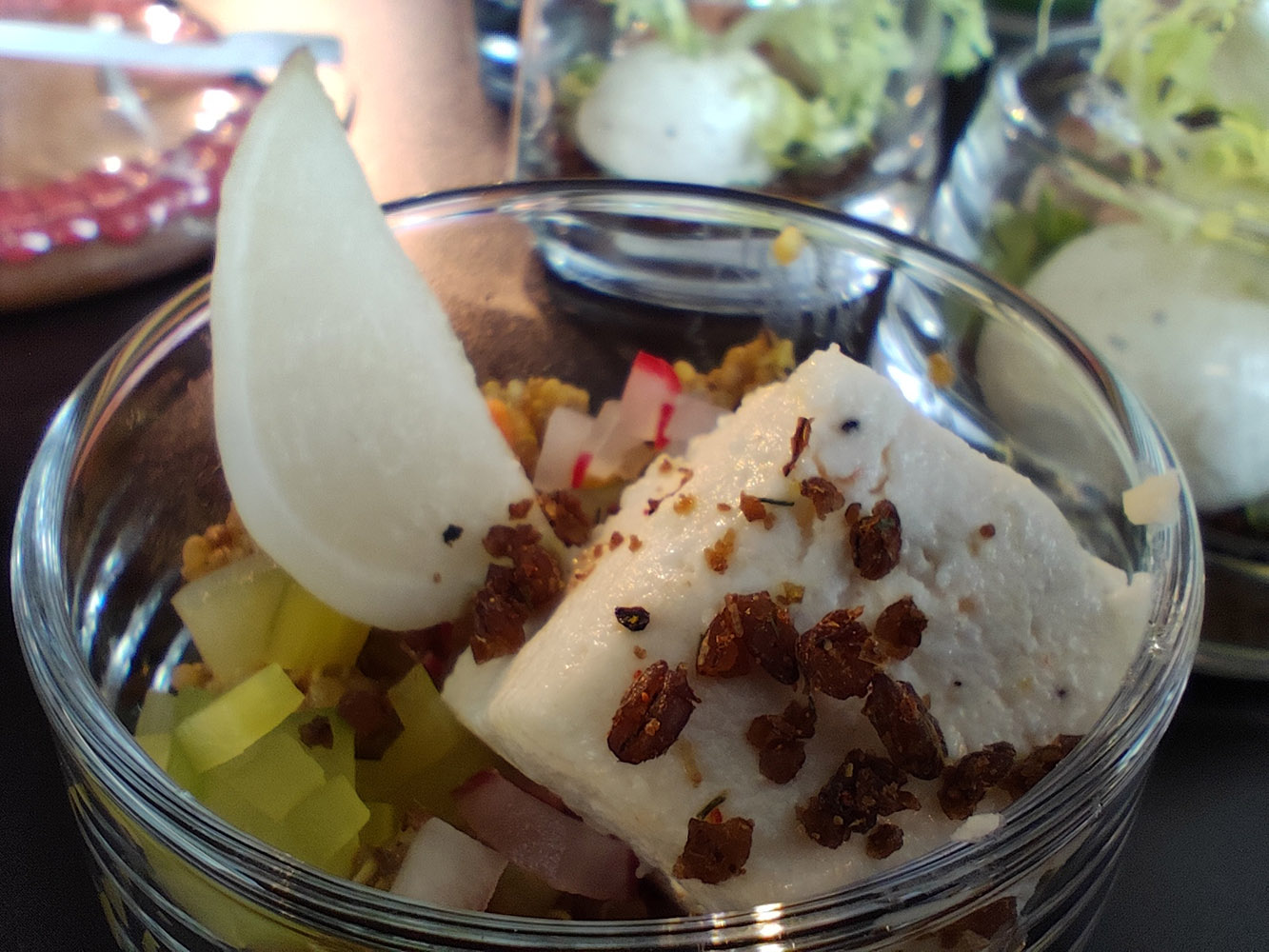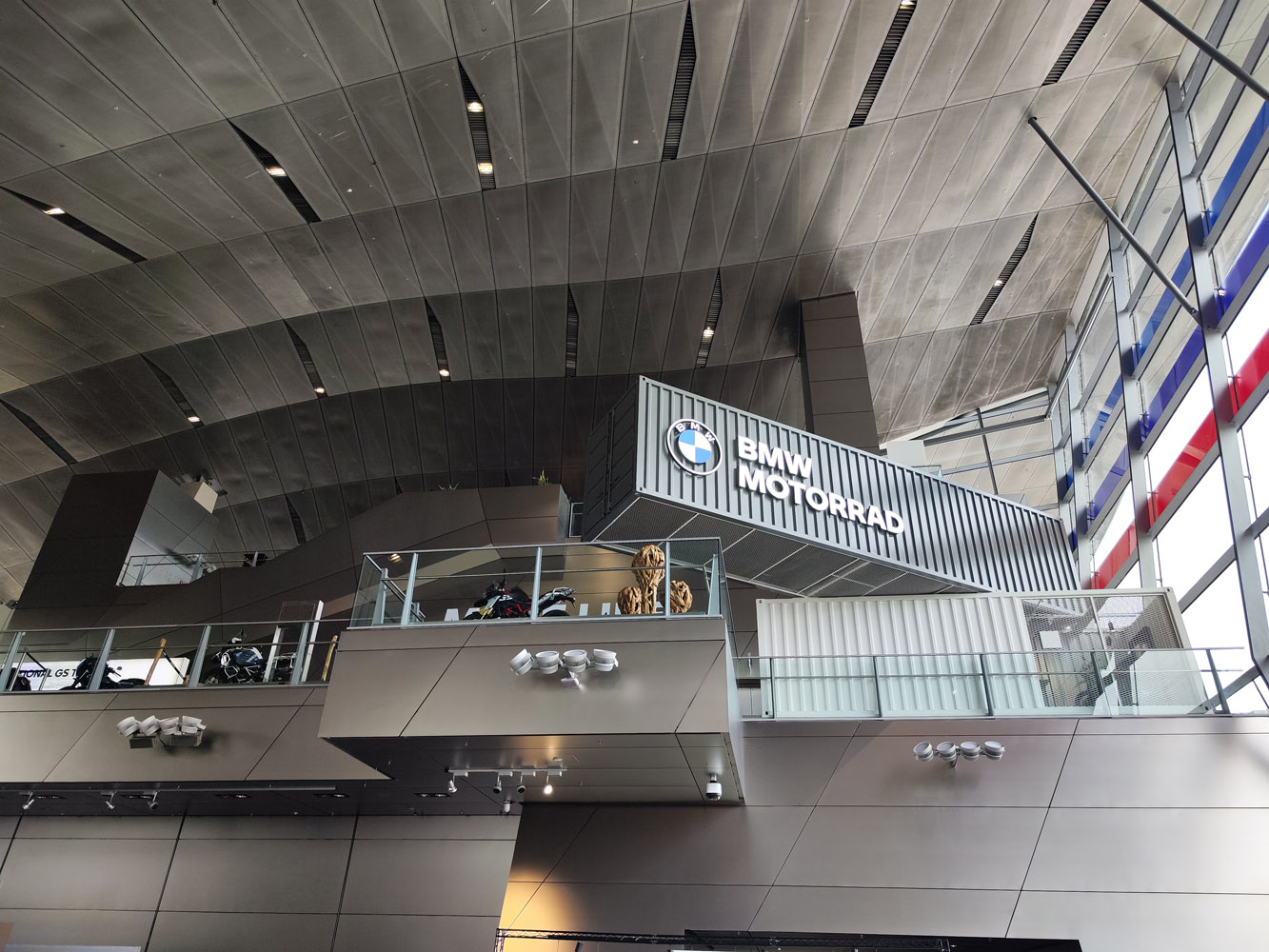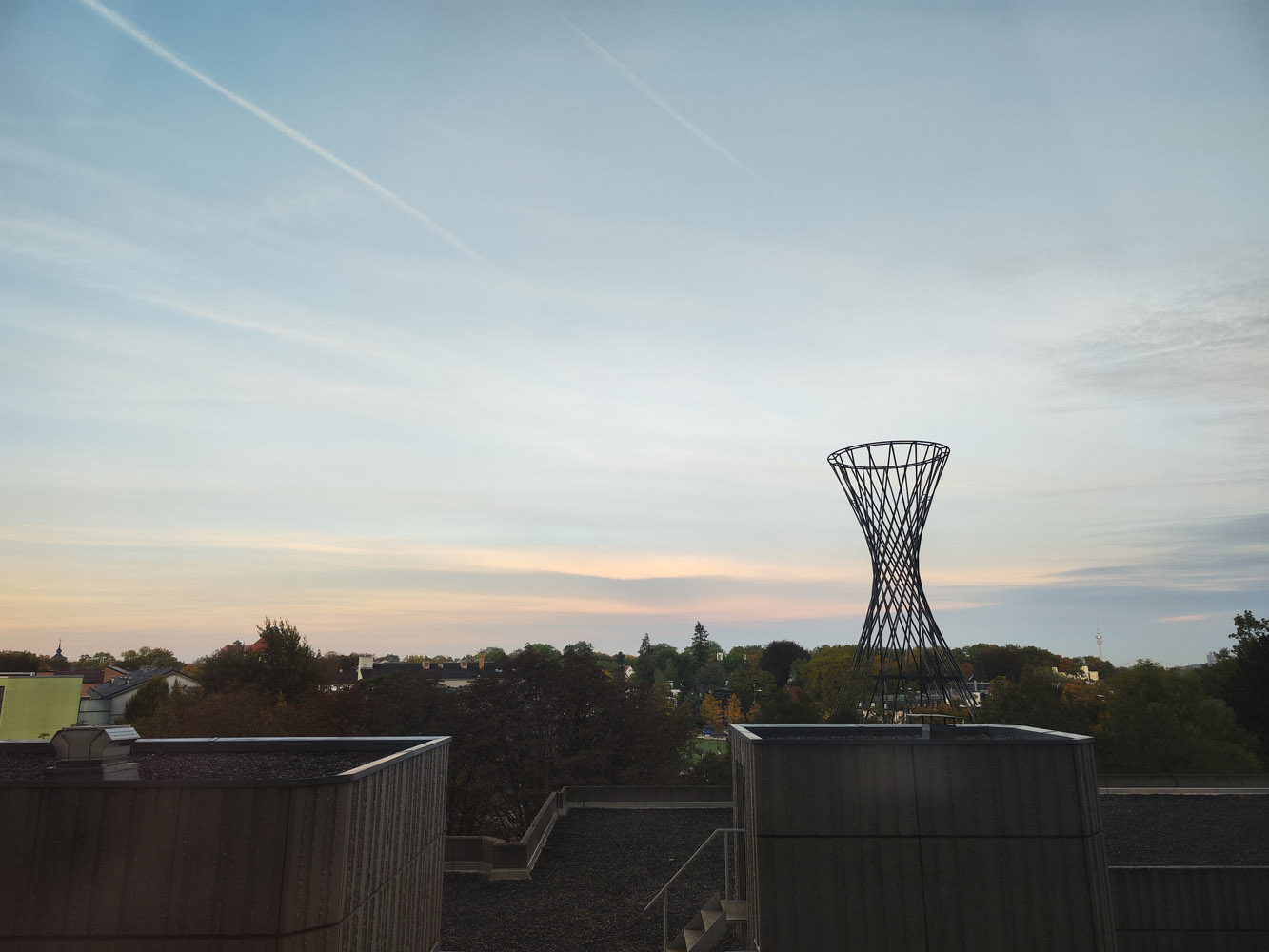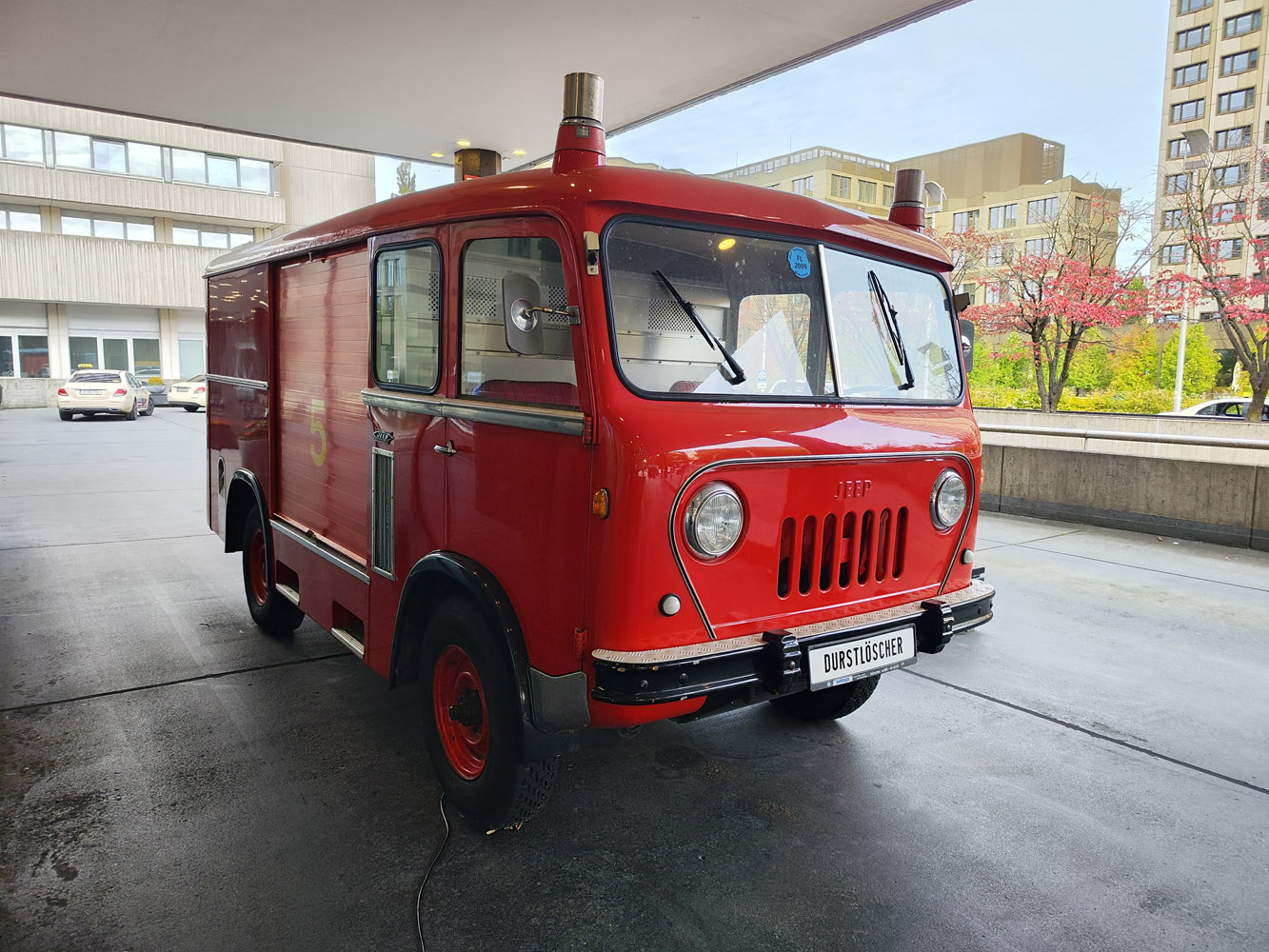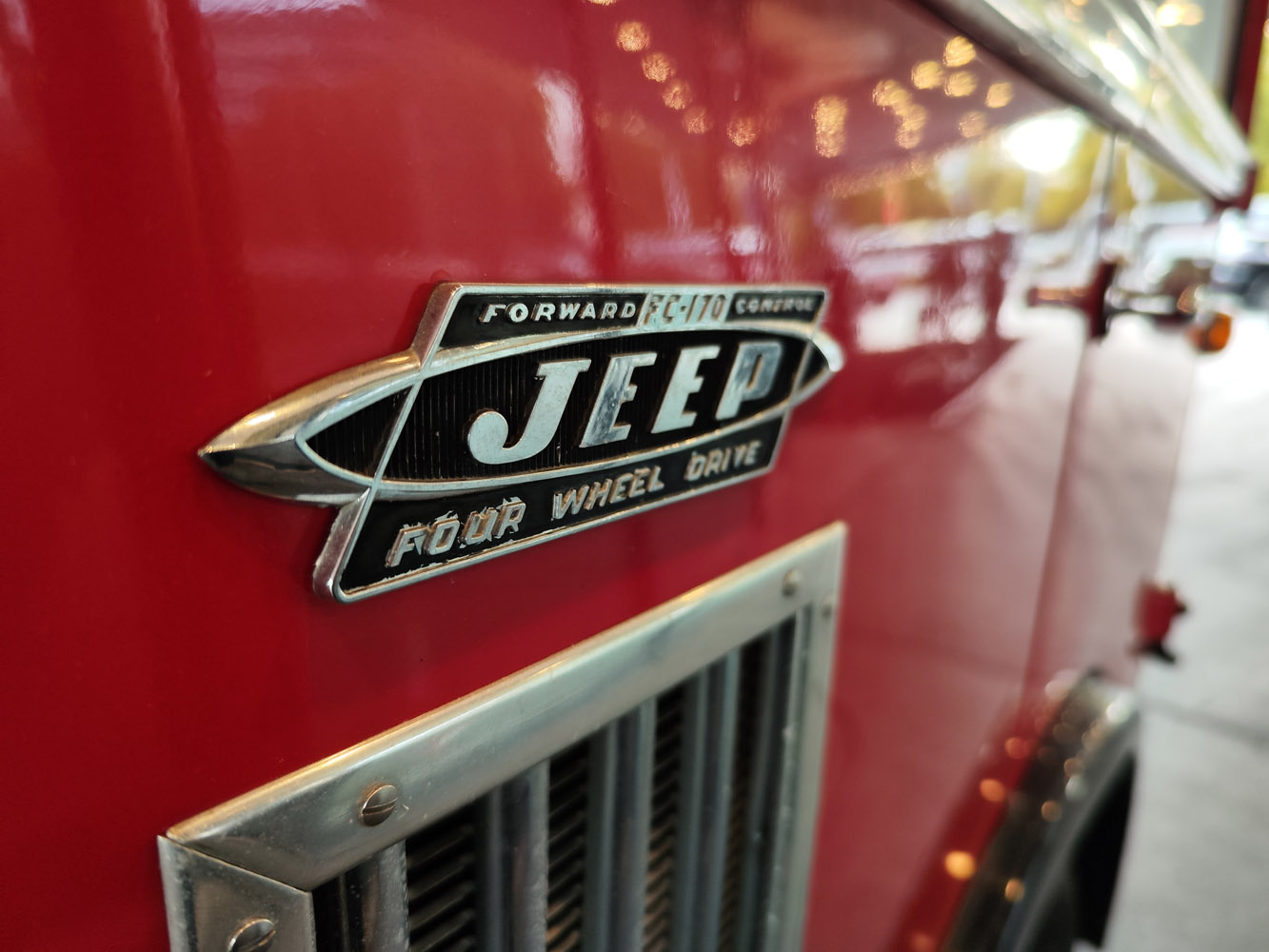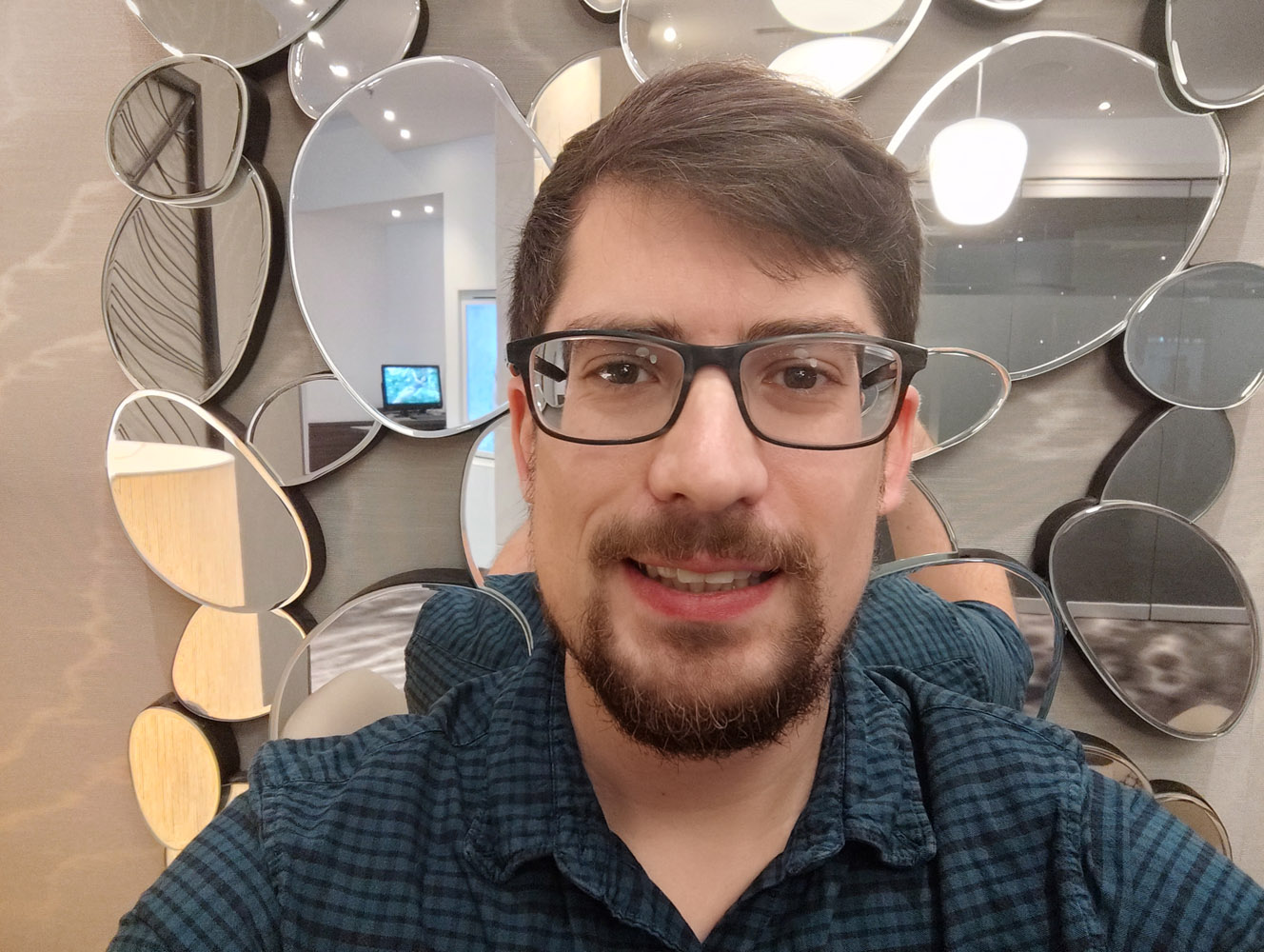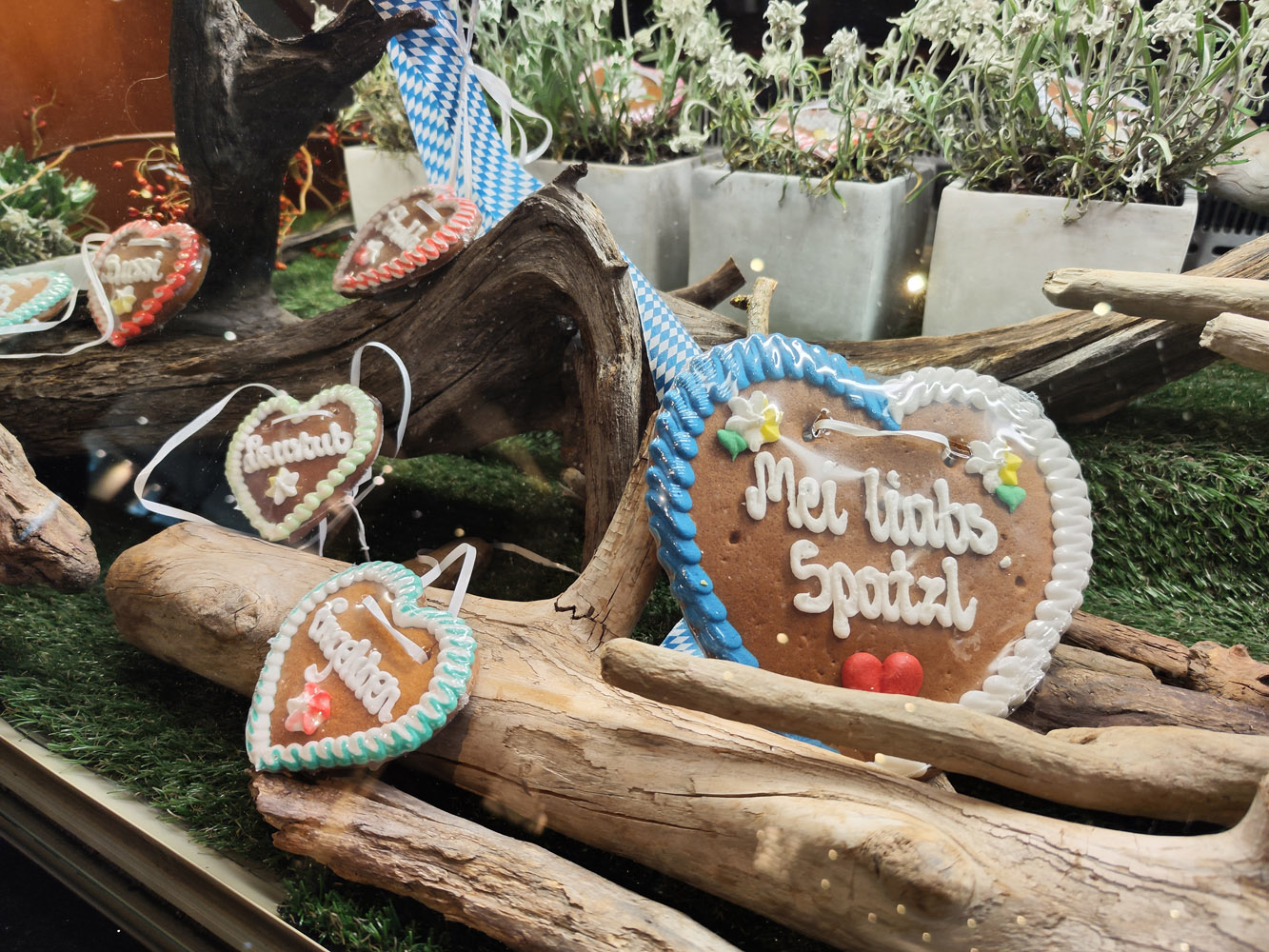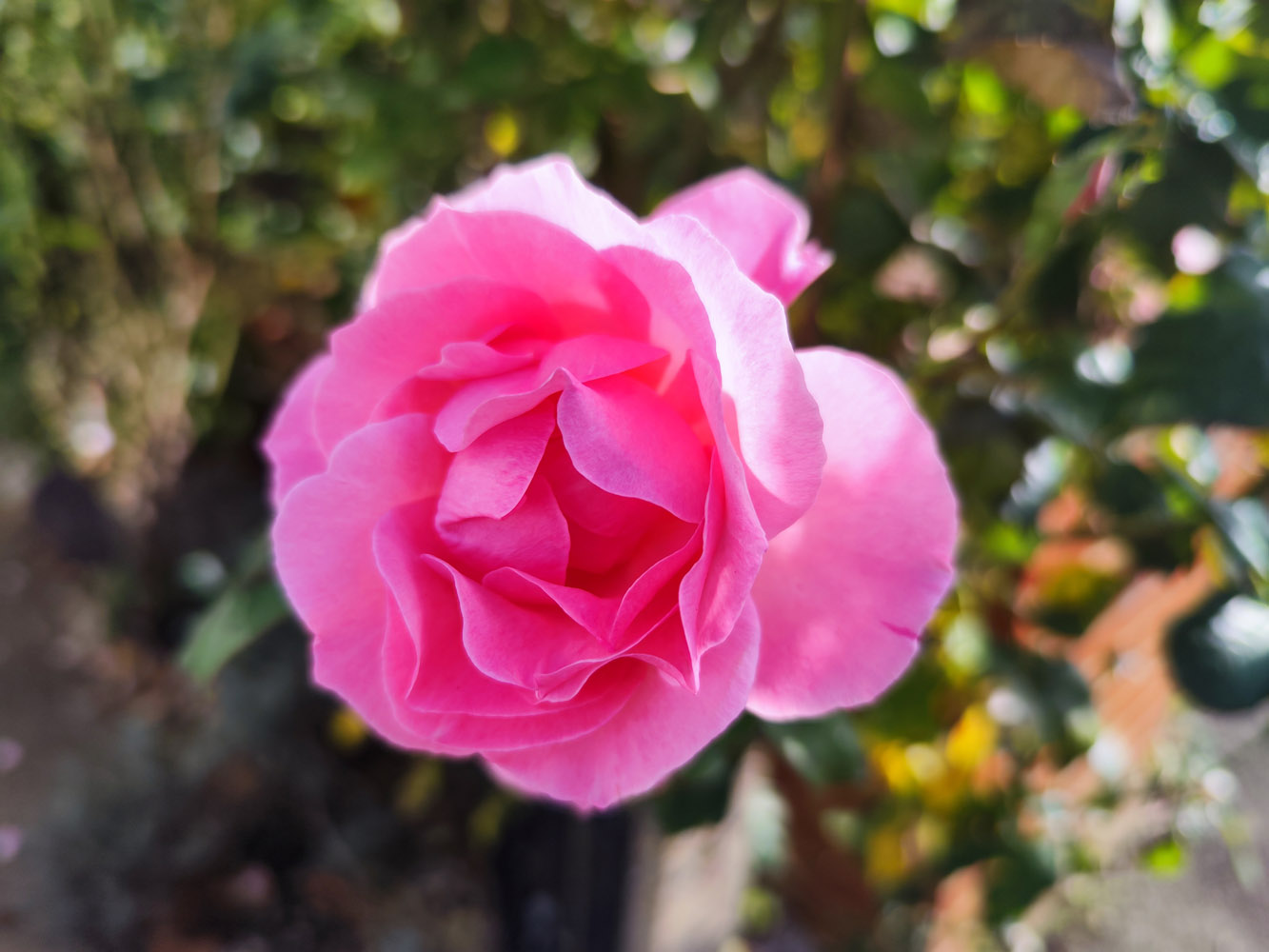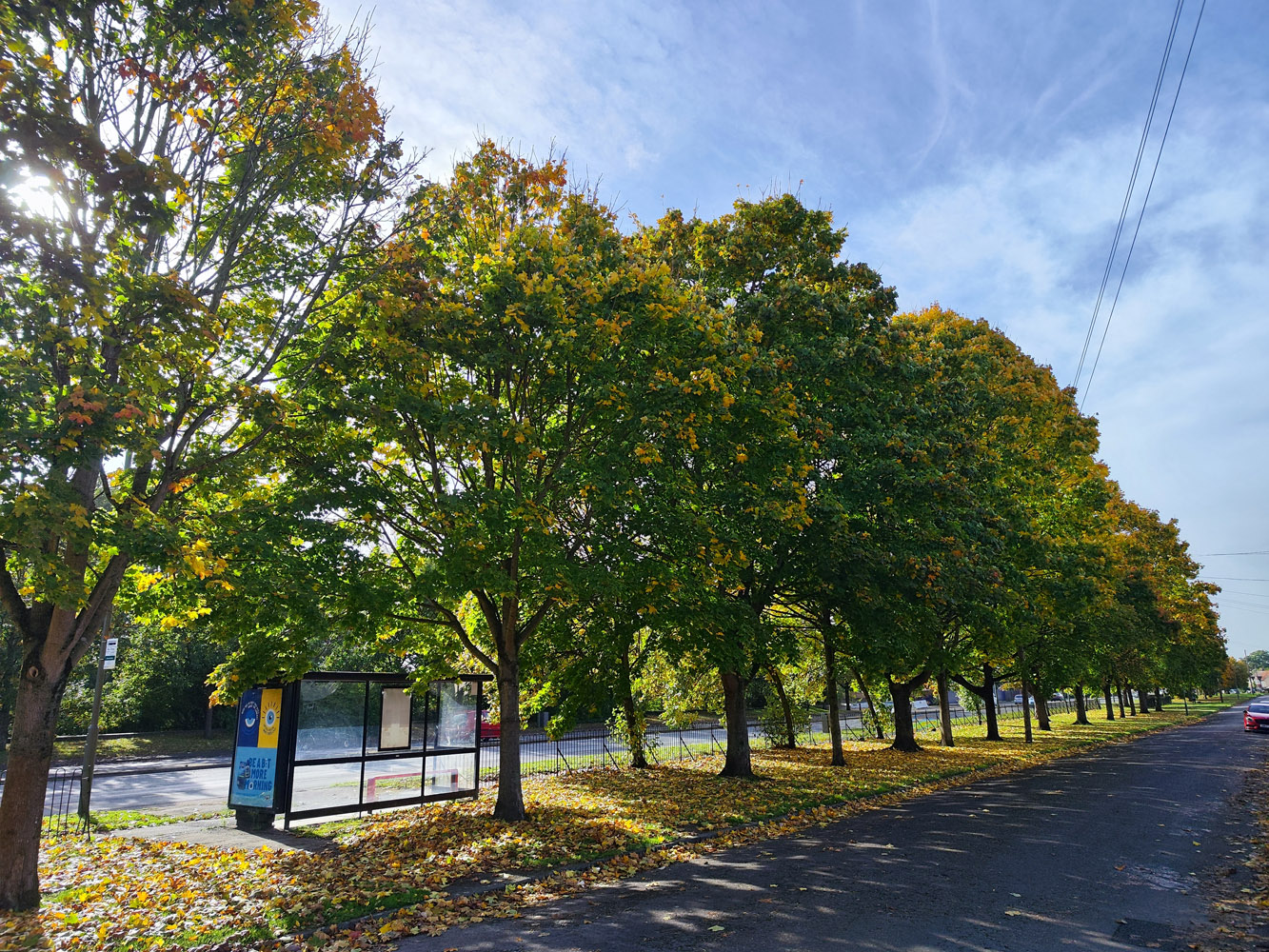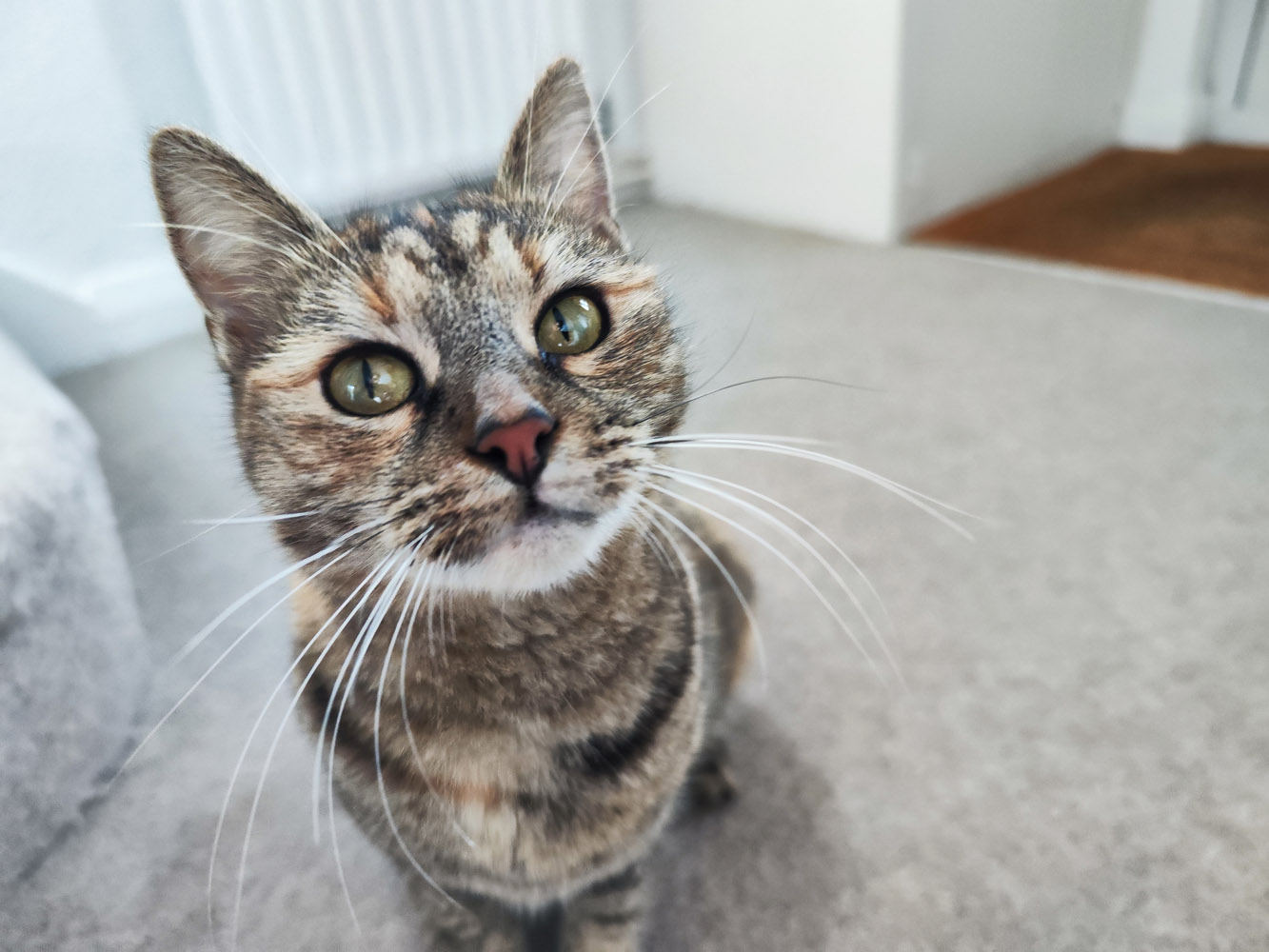 Low-light shooting is quick, with little time waiting for the phone to process multiple exposures or slow the shutter speed to capture more light. Panning shots of moving subjects held up impressively well (see the tram shot towards the end of the gallery below), with little noise and consistent focus locking. Colours are accurate, without overdoing it on brightness or vibrance. Xiaomi is getting very close to the top of the pack here, if still a smidge behind Google, Apple and Samsung.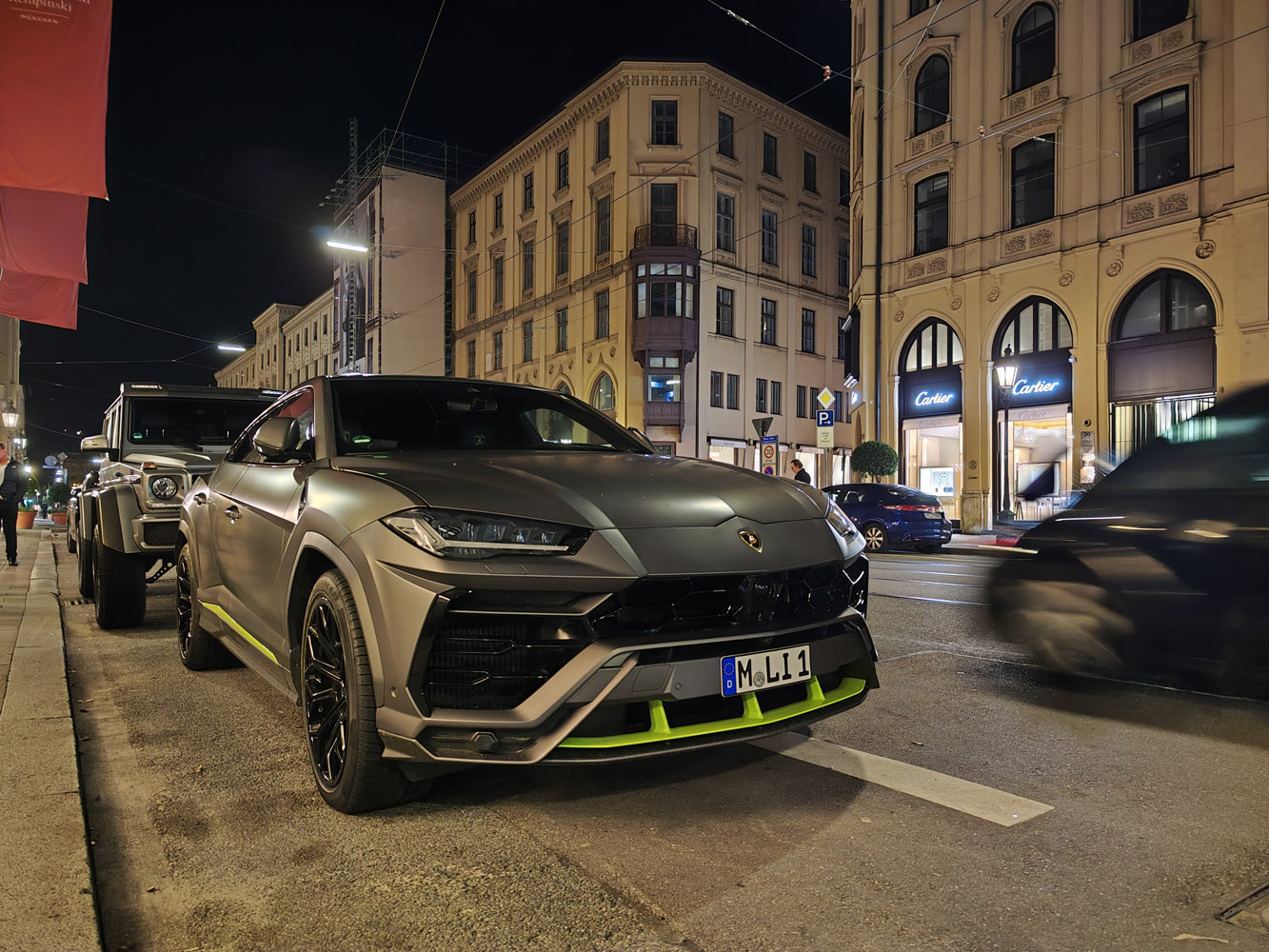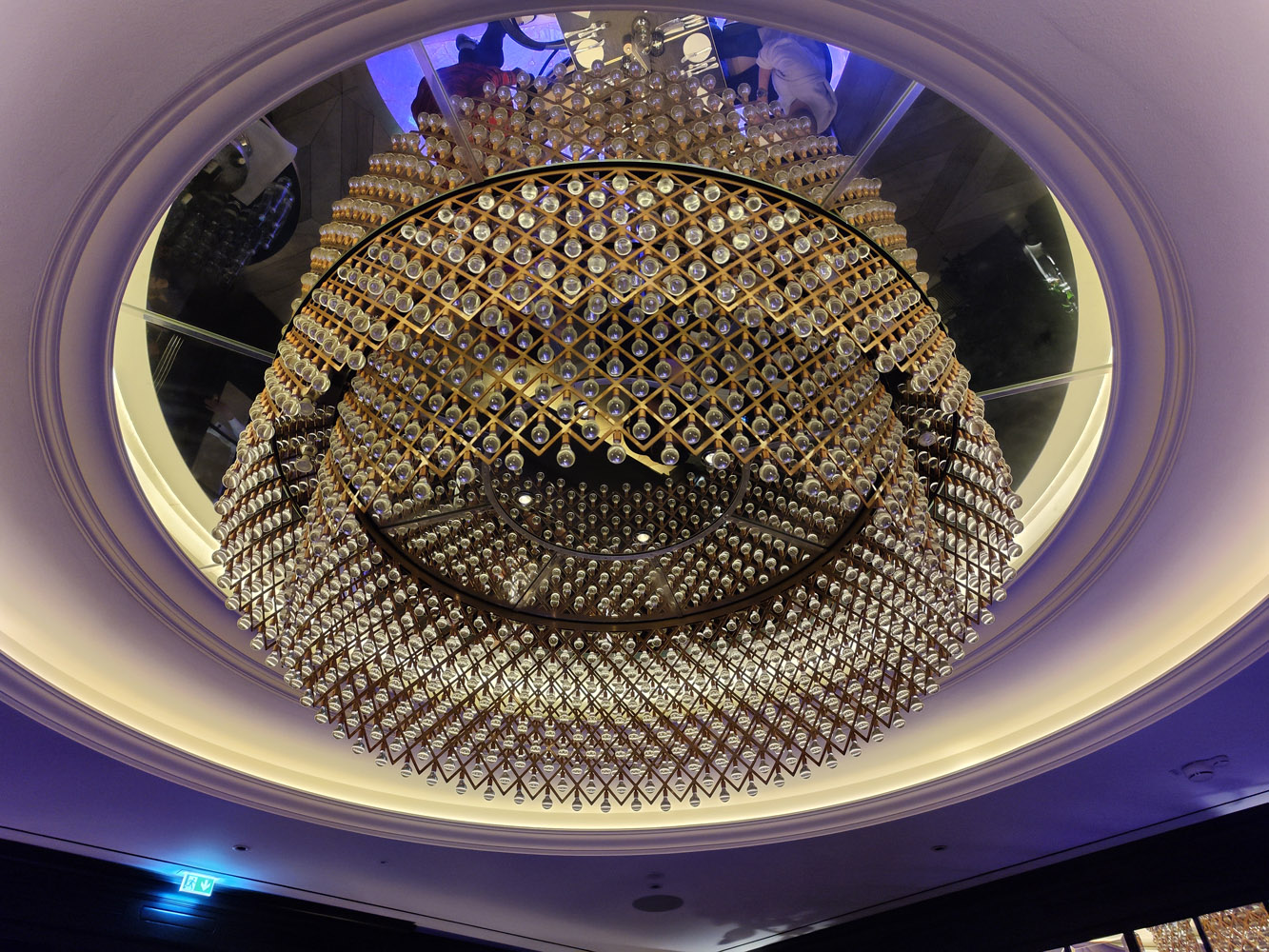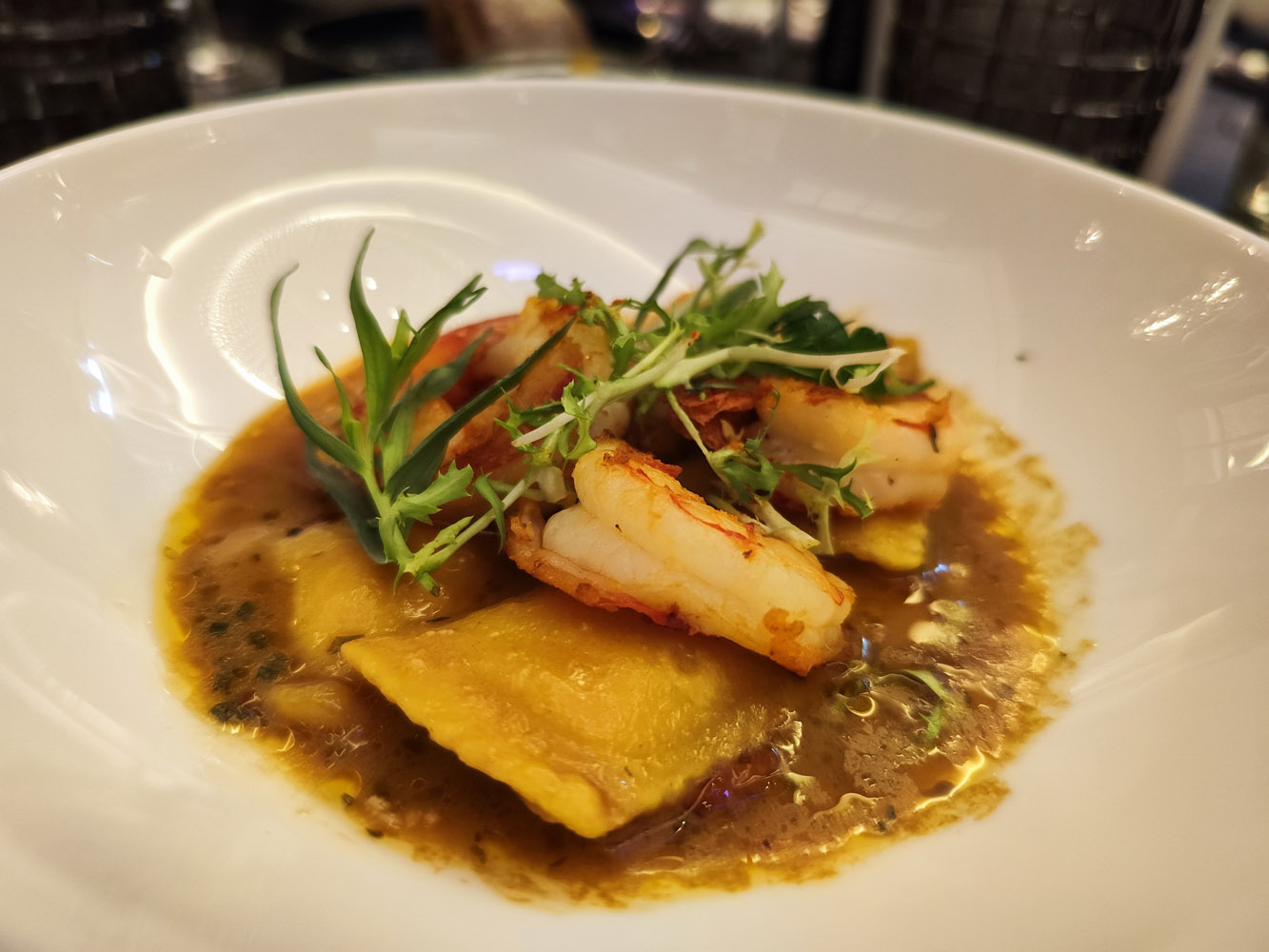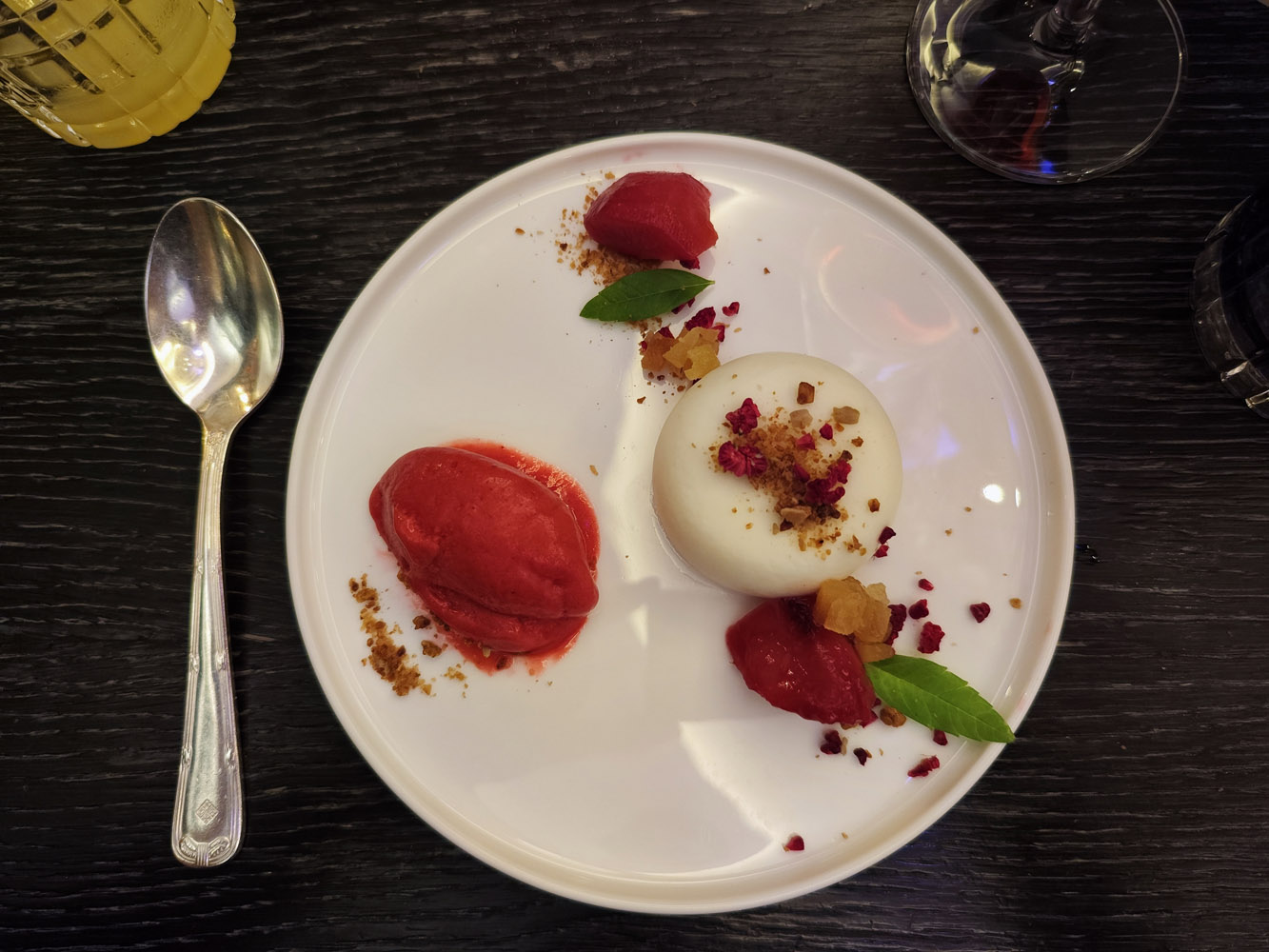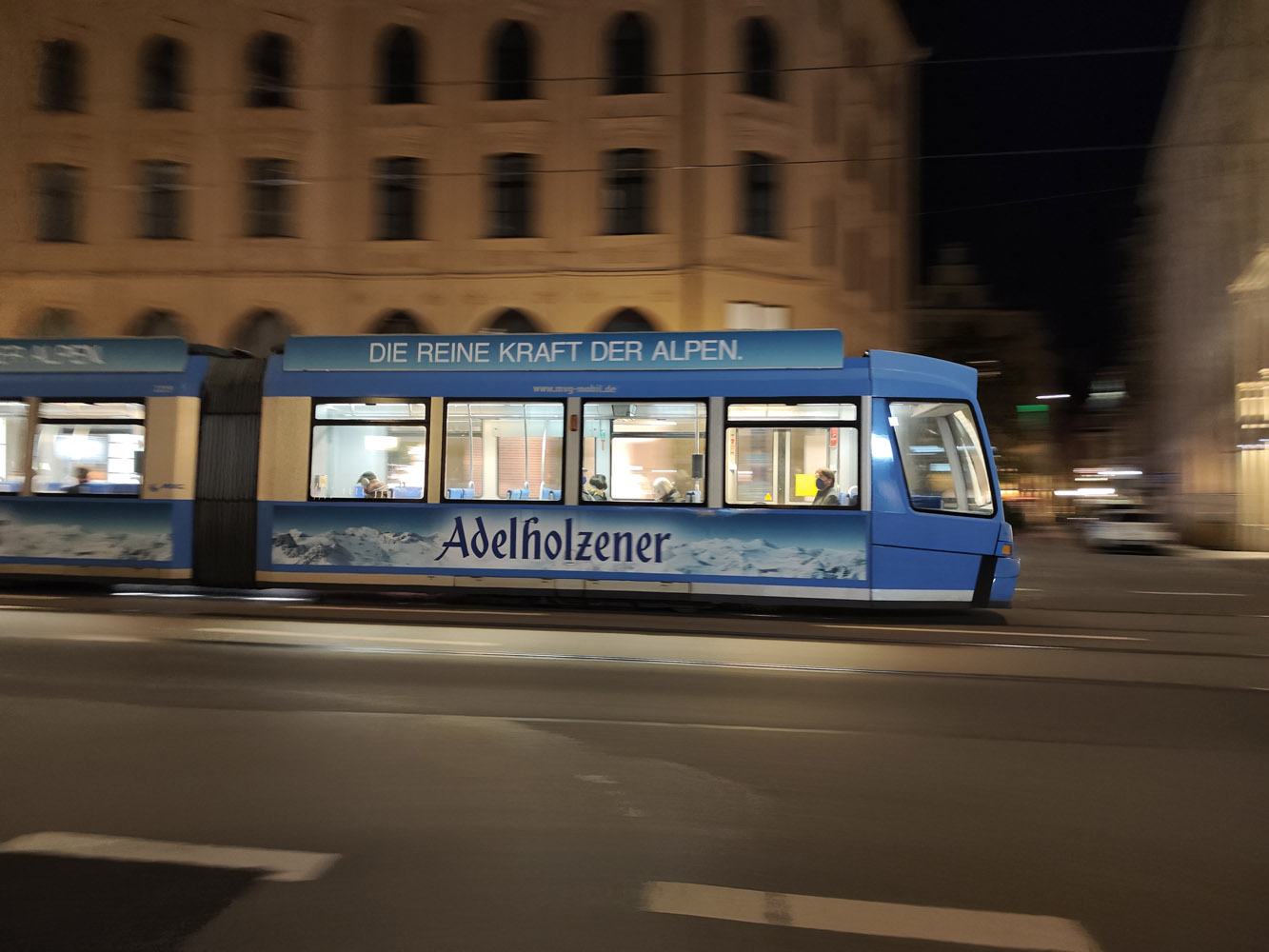 The macro snapper is a sizeable step behind the ultrawide, which itself can't match the main sensor for outright clarity. No surprise, given the gulf in pixel count. Still, the scene detection setting helped boost colours and sharpen details when taking close-ups of food in a room that wasn't brilliantly lit.
Selfies from the 20MP front-facer are also pretty clean, although we wish Xiaomi would turn its beautification features off by default. They're overly aggressive on the smoothing, just like every other beauty mode we've tried.
Performance, software & battery life: perfectly punchy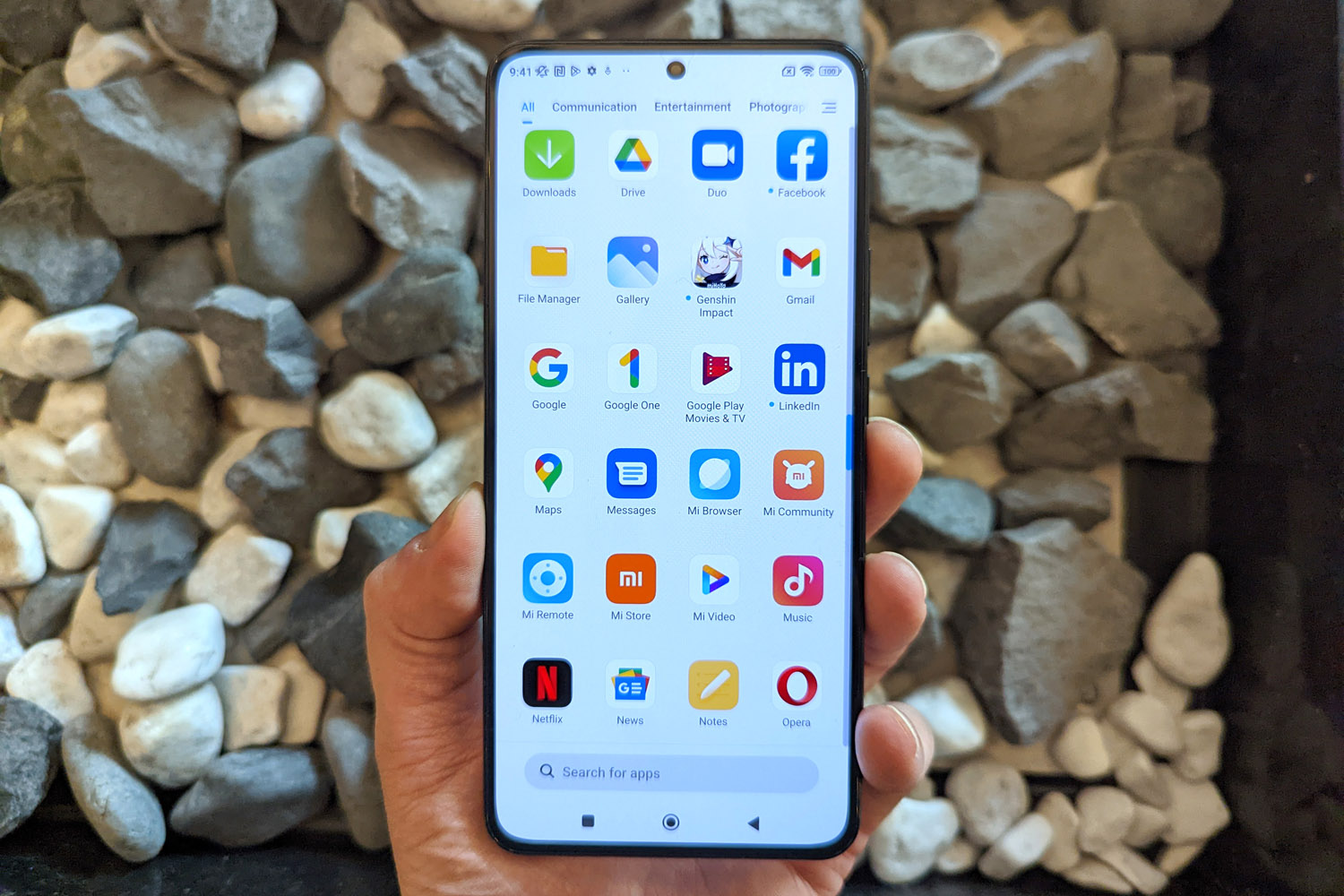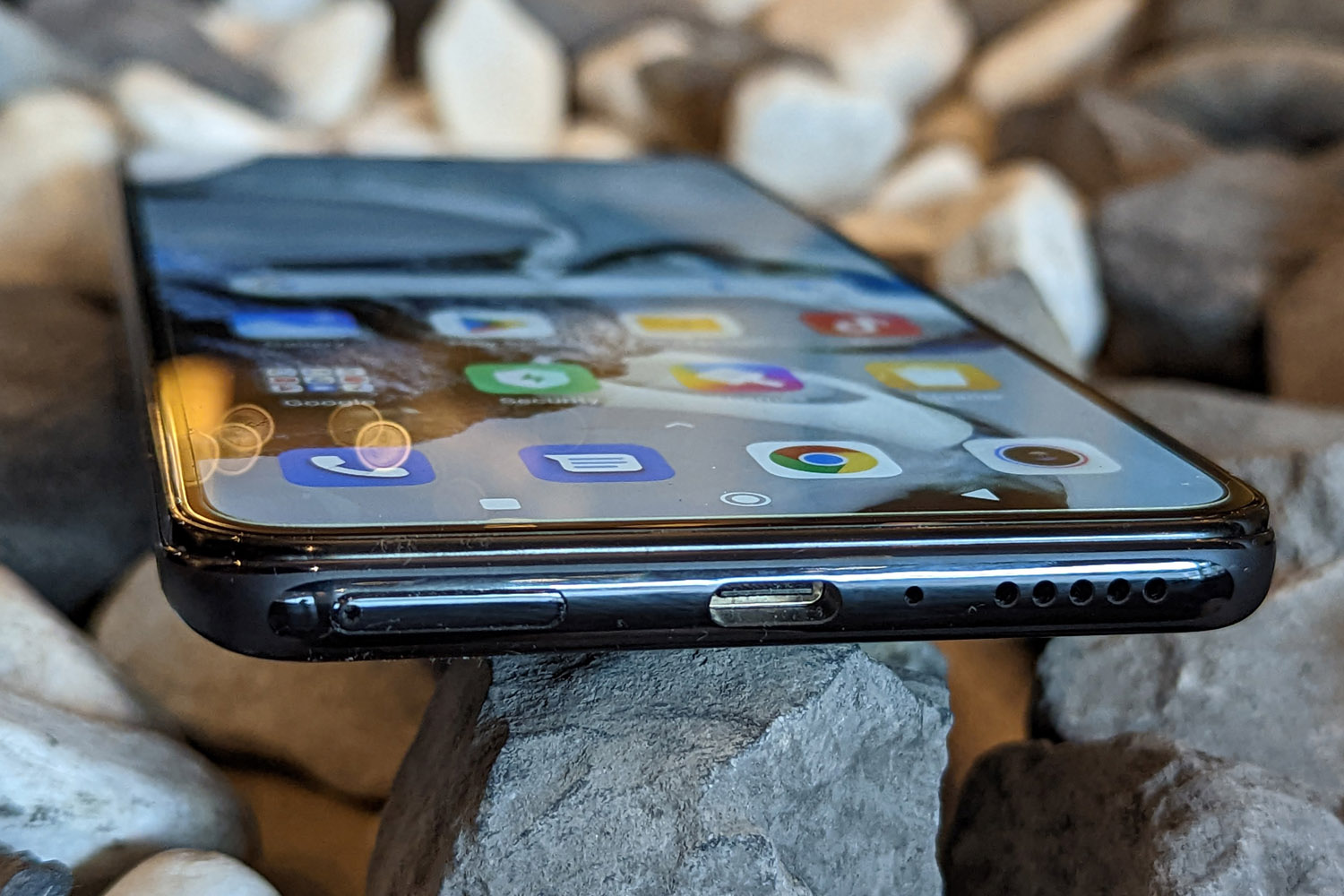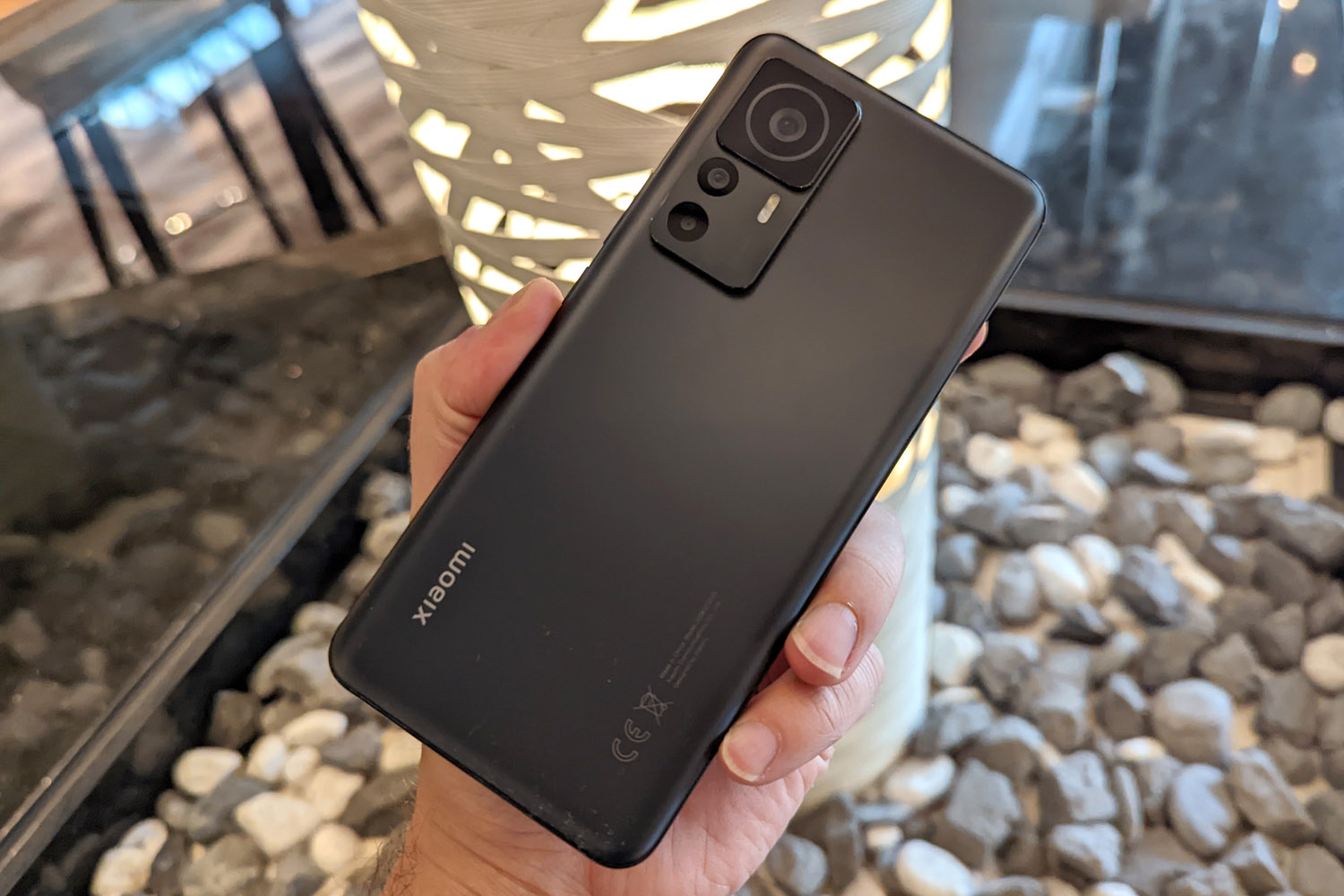 Us Brits will be able to pick up a 12T Pro with 8GB of RAM and 256GB of storage. Other markets will have a lesser model with 128GB, and some will have a top-end version with 12GB of RAM. Whichever way you cut it, this isn't a phone that's left wanting for power.
The Snapdragon 8+ Gen 1 is about as speedy as Android silicon gets right now, and it's comfortably up to the task of running Android 12 smoothly. The home screen showed no signs of lag or stutter, even once we'd stuffed it full of widgets, and multitasking with two apps open at once couldn't slow it down either. More demanding ones are perfectly at home, too, although the phone warms up quickly once you really push it hard.
EMUI 13, Xiaomi's take on Android, hasn't changed all that much since the last time we tried it out. It sits on top of Android 12, and doesn't ask too much extra from the internals. Some of the settings menus are still a headache to navigate, and there's a handful of pre-installed apps we could live without, but otherwise there's little to complain about.
The better-then-1080p resolution isn't so much better it's a major resource drain while gaming, and the GPU has no problem playing 3D titles without stuttering or lag. Expect high enough frame rates in some games that you'll benefit from the 120Hz display refresh rate. Genshin Impact played just fine, with a few small detail tweaks to maximise smoothness.
Battery life is easily on par with other Snapdragon 8-equipped handsets, the 5000mAh cell managing to last a day of general use without dipping entirely into the red. An hour or two of gaming, or high-brightness HDR video streaming will probably send you searching for a plug socket before bedtime, but that's true of most of its rivals.
Even better, there'll be no waiting around when the time does eventually come to top up: 120W wired charging is good for a complete charge in twenty minutes. Xiaomi also includes a power brick in the box – not always a given.
Xiaomi 12T Pro verdict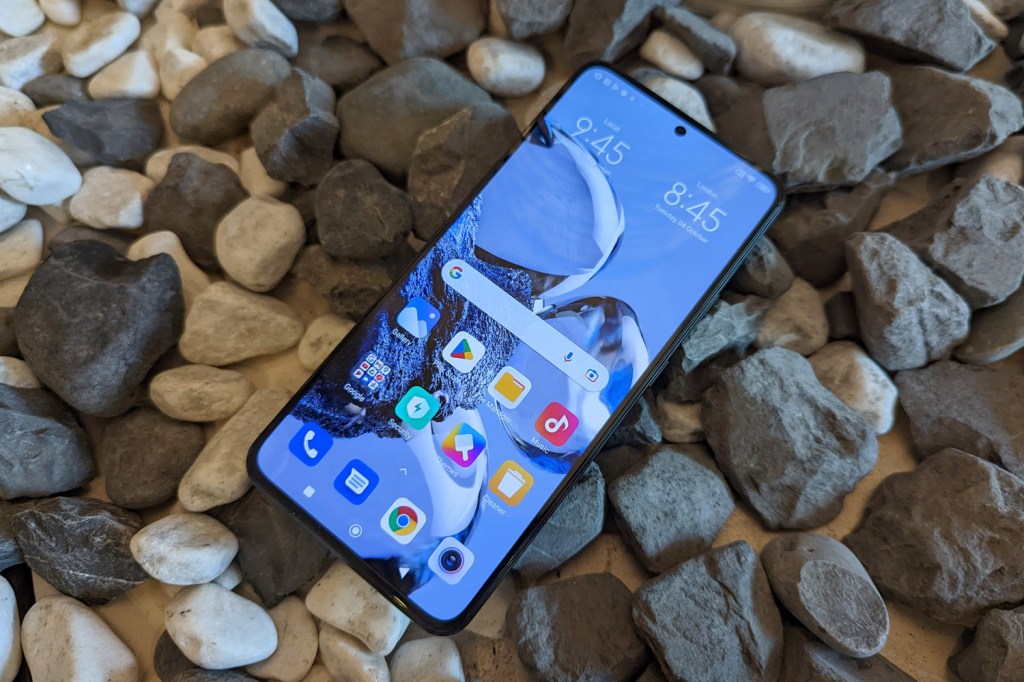 Don't think of the Xiaomi 12T Pro as a mid-life upgrade of the Xiaomi 12 Pro – it's a more mainstream alternative, with a lower price and hardware that isn't quite as cutting edge. That said, there's lots here to like – not least the £699 starting price, which bests Samsung's entry-level Galaxy S22, the OnePlus 10 Pro, and Motorola's Edge 30 Ultra.
Early birds can get an even better deal, with Xiaomi selling it for £599 directly from the Mi store, although it's not clear for how long the discount will stick around for. If you manage to bag one for that price, consider it a five star phone.
Xiaomi's photography image processing algorithms and rapid charging abilities earn it a place among some seriously tempting handsets, at a tempting price that falls neatly between Google's two new Pixel 7 models. The glass/plastic construction and somewhat tepid secondary cameras might make you pause before opening your wallet, though.
Stuff Says…
A competitively-priced mid-ranger that can take a detailed pic and delivers great performance. Less-than premium materials and secondary cameras hold it back, but are forgivable if you don't want to pay flagship money.
Good Stuff
Excellent performance
Very capable main camera
Competitive price
Bad Stuff
Secondary snappers not all that great
Rivals have more premium feel
No IP rating or wireless charging
Xiaomi 12T Pro technical specifications
Screen
6.67in, 2712×1220 AMOLED w/ 120Hz, HDR10+
CPU
Qualcomm Snapdragon 8+ Gen 1
Memory
8/12GB
Cameras
200MP, f/1.7 w/ OIS + 8MP, f/2.2 ultrawide + 2MP, f/2.4 macro rear
20MP, f/2.24 front
Storage
128/256GB on-board
Operating system
Android 12 w/ EMUI 13
Battery
5000mAh, 120W wired charging
Dimensions
163x76x8.6mm, 205g